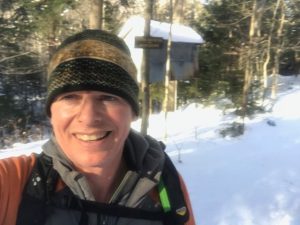 Steve Ovitt is an accomplished backcountry skier and woodsman. He was a NYS Forest Ranger from 1986-2011 patrolling Northern Warren County, responsible for the Siamese Ponds Wilderness and the Vanderwhacker and Wilcox Wild Forests. In 2012 he started Wilderness Property Management to help people develop land for recreation.
Steve is responsible for the development and re-development of some great XCD backcountry ski routes and bike trails throughout Northern NY. His most celebrated ski trail work may be the revival of one of NY's oldest ski trails, the Raymond Brook Ski Trail in Johnsburg, NY.
He shared his tips for skiing the early season and thin cover.