That is one sweet fish. The photo was recent posted in our forums as part of a couloir skiing trip report, and it brought back memories of days when I used to wet a line.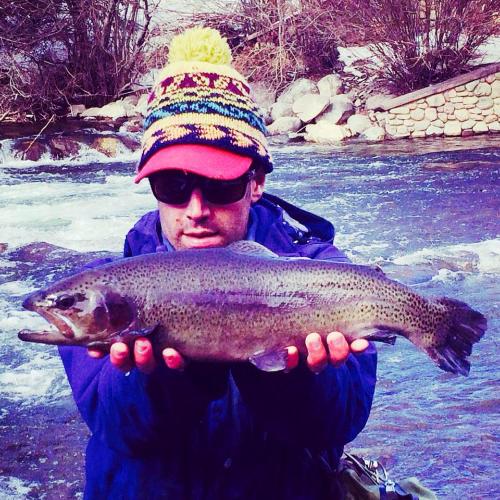 Everybody wants that one big fish. And if you've every gotten one, even just one, it's enough to keep you going for a long time.
The only really big trout I ever caught was in a tiny Adirondack pond. It was just one highlight in a sweet adventure in the Pharoah Lakes Wilderness Area. It's 60,000 acres that's packed with beautiful hills and small ponds. We camped, bushwhacked, hiked and fished for two consecutive weeks.