The Lake Abanakee Dam in Hamilton County, New York was constructed in the 1950s. Since 1997, regularly scheduled dam releases have made whitewater rafting on the Indian River possible — now rafts and kayaks can reach the Hudson River Gorge throughout the summer.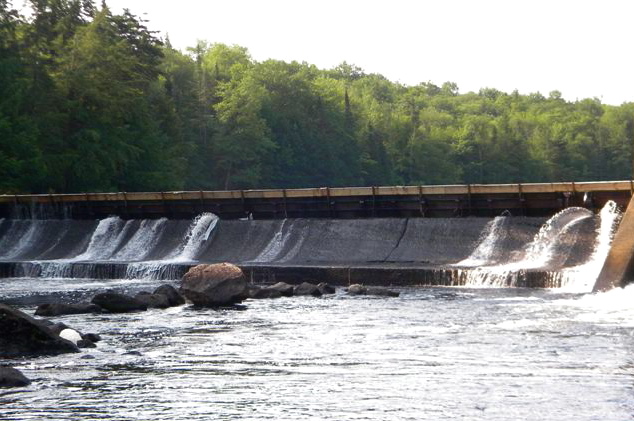 The structure is a gravity dam of earthen construction — it's 15 feet high and 240 feet long. Maximum discharge is 6,870 cubic feet per second. Normal storage is 3,660 acre feet and capacity is 6,110 acre feet.
The dam brought jobs to the central Adirondacks from the very beginning. Hamilton County raised $60,000 in the summer of 1950 for land acquisition, clearing of the area, and the construction of the dam itself. Forty men were employed by the project.