After my zip line experience this summer, I can cross another bullet off my outdoor sports to-do list: whitewater rafting.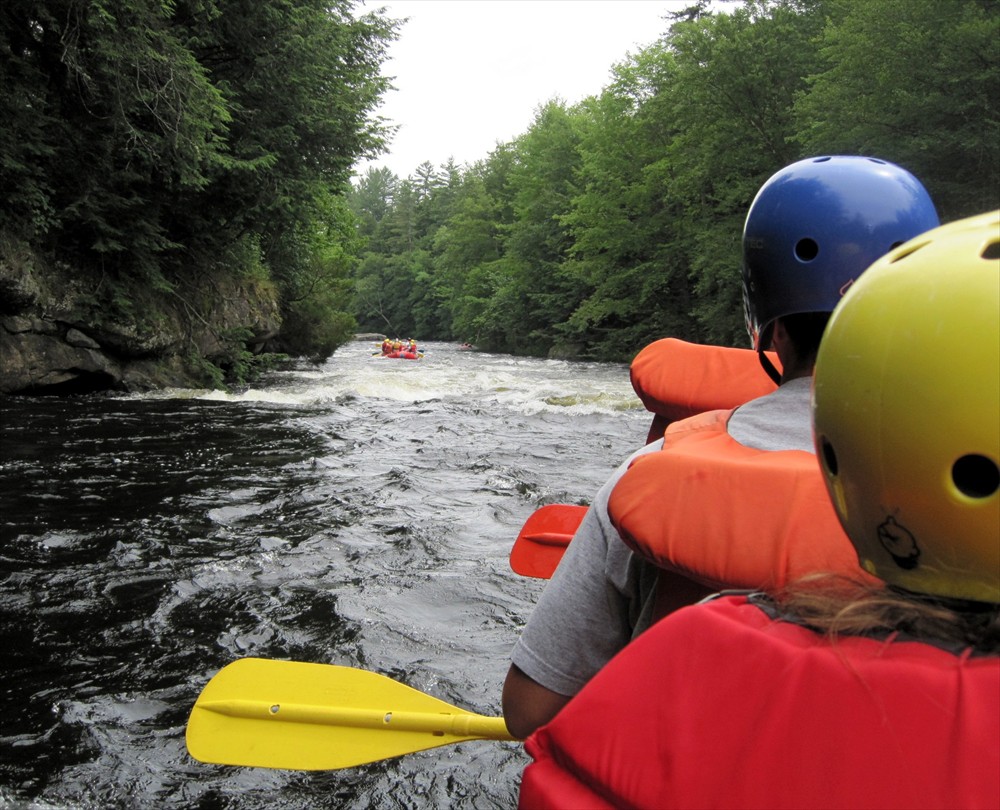 In the Central Adirondacks, there are several rafting outfitters that take advantage of scheduled dam releases from Indian Lake to run river trips from April to October: a six-month season. North Creek Rafting Company (NCRC), a very short walk from Main Street, outfitted us with equipment, gave our group a quick orientation, drove us to the put-in site, and within a minute or two, we were careening through our first series of Class 3 rapids.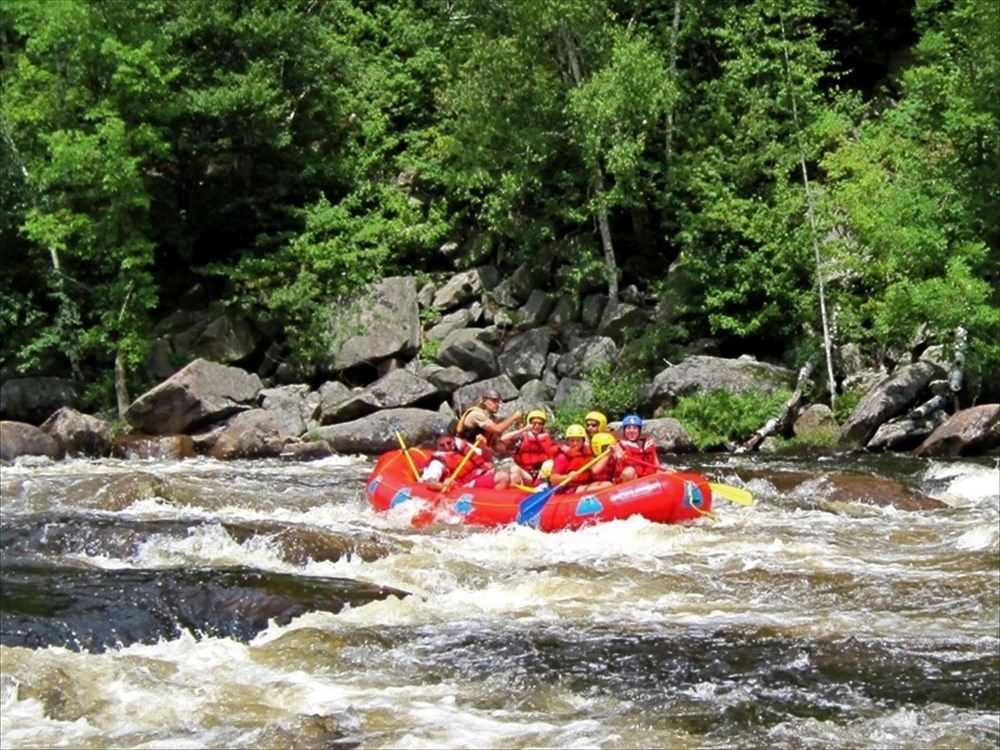 Our guide Brian Conway did a great job directing our group of beginner and lower-intermediate rafters — telling us when to stop, change direction, or "HIT THE DECK!!" when we were about to blast down a drop-off.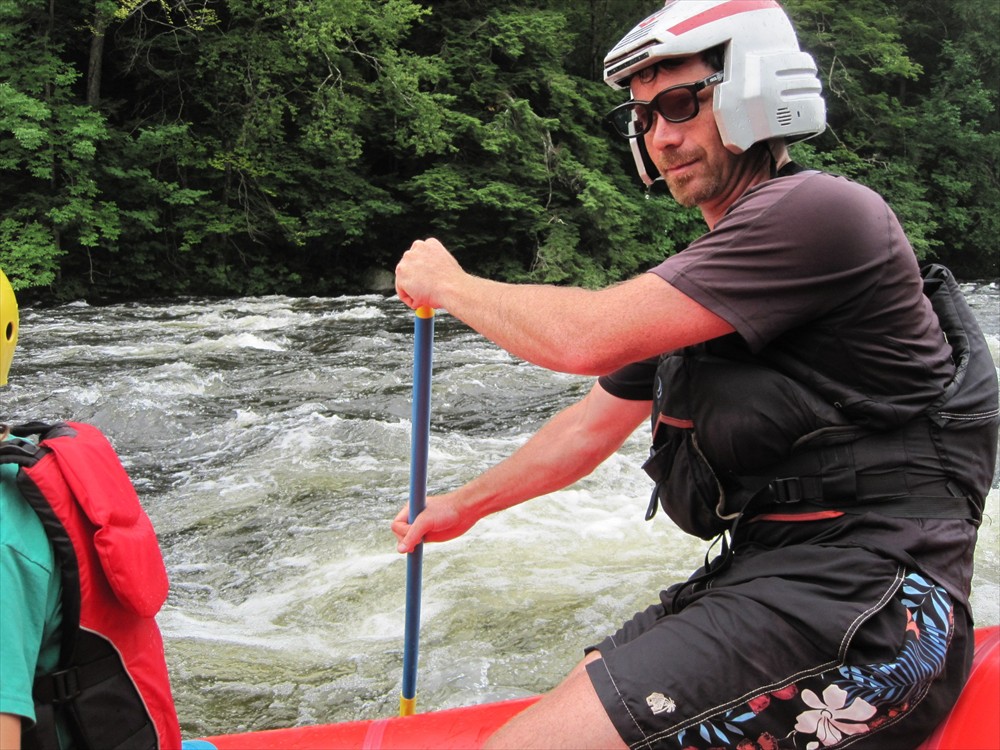 Several times throughout the 4.5-hour trip, we were able to jump in and laze around in the warm water flowing down from the High Peaks.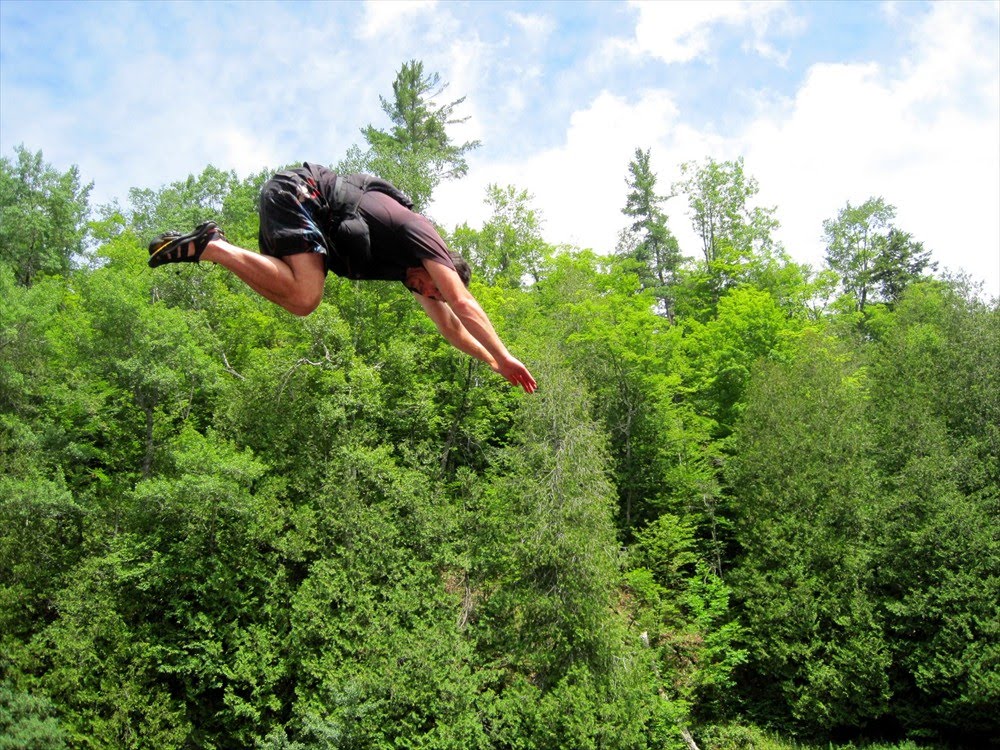 Around 1 pm, we pulled up to a small clearing and the guides broke out a delicious homemade lunch: vegetarian mango burritos, mint chocolate cookies, and fresh fruit served with iced tea.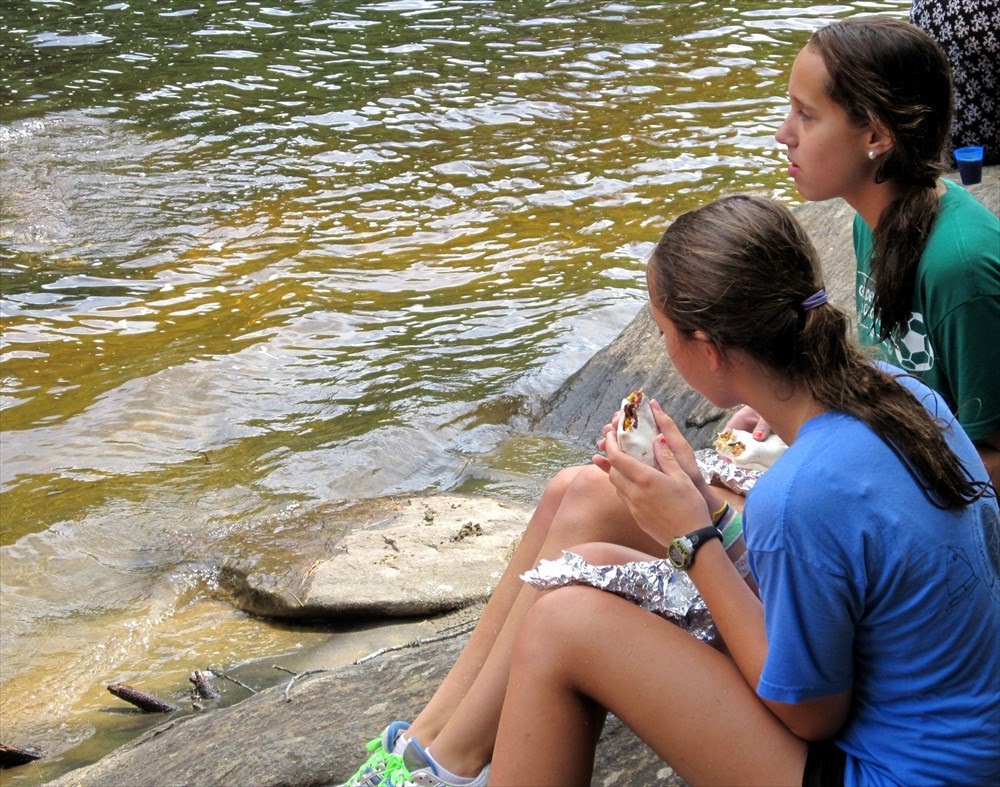 By the time we pulled into North Creek around 3 pm, I was sold on whitewater rafting, and looking forward to coming back in the autumn with the wife.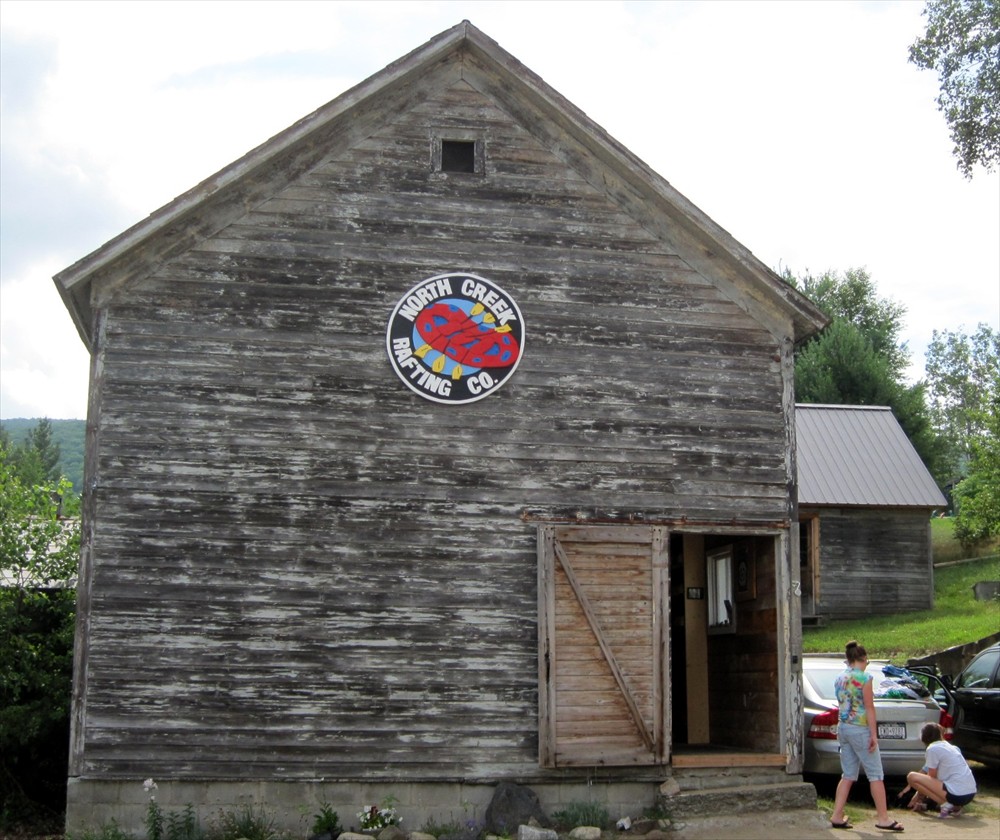 I had a great time with the NCRC crew, which runs trips on the Hudson, Moose, Boreas, Sacandaga, and Salmon Rivers. They were highly professional and a lot of fun.
For more on the North Creek Rafting Company call (800) 989-RAFT.