The Lake Abanakee Dam in Hamilton County, New York was constructed in the 1950s. Since 1997, regularly scheduled dam releases — on Tuesday, Thursday, Saturday and Sunday — have made whitewater rafting on the Indian River possible. Now paddlers can reach the Hudson River Gorge throughout the summer.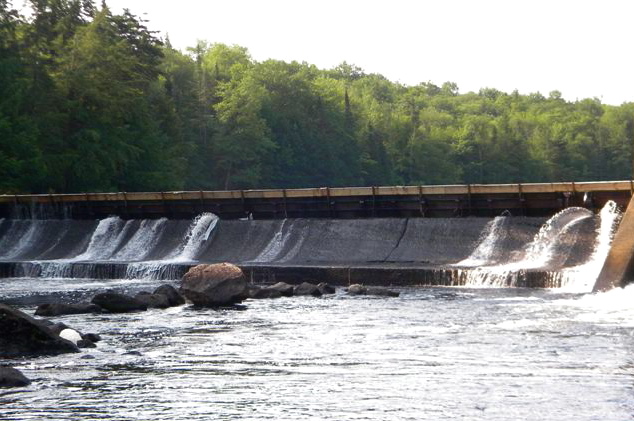 The structure is a gravity dam of earthen construction — it's 15 feet high and 240 feet long. Maximum discharge is 6,870 cubic feet per second. Normal storage is 3,660 acre feet and capacity is 6,110 acre feet.
The dam brought jobs to the central Adirondacks from the very beginning. Hamilton County raised $60,000 in the summer of 1950 for land acquisition, clearing of the area, and the construction of the dam itself. Forty men were employed by the project.
Today, the release of water from the dam has created a small industry in the central Adirondacks. Several whitewater rafting outfitters run trips between the Lake Abanakee Dam and the hamlet of North River on the Hudson, 16 miles downstream.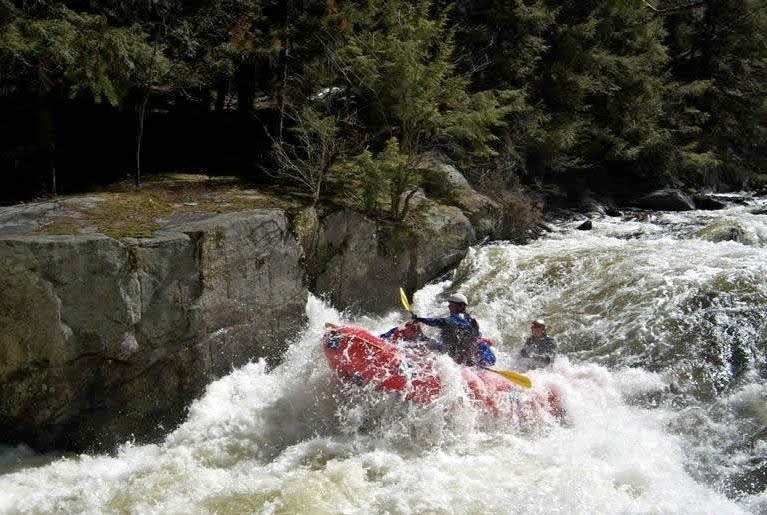 The Town of Indian Lake owns the dam and makes dam releases to facilitate commercial rafting.
Between May and October, on a prearranged schedule, water is released for one to two hours. The "bubble" moves whitewater rafts down the Indian River to the Hudson River and then on to the take-out at North River.
Then the gatekeeper upstream at Indian Lake Dam releases water to refill Lake Abanakee. An agreement prohibits Lake Abanakee from being drawn down by more than four inches as a result of releases.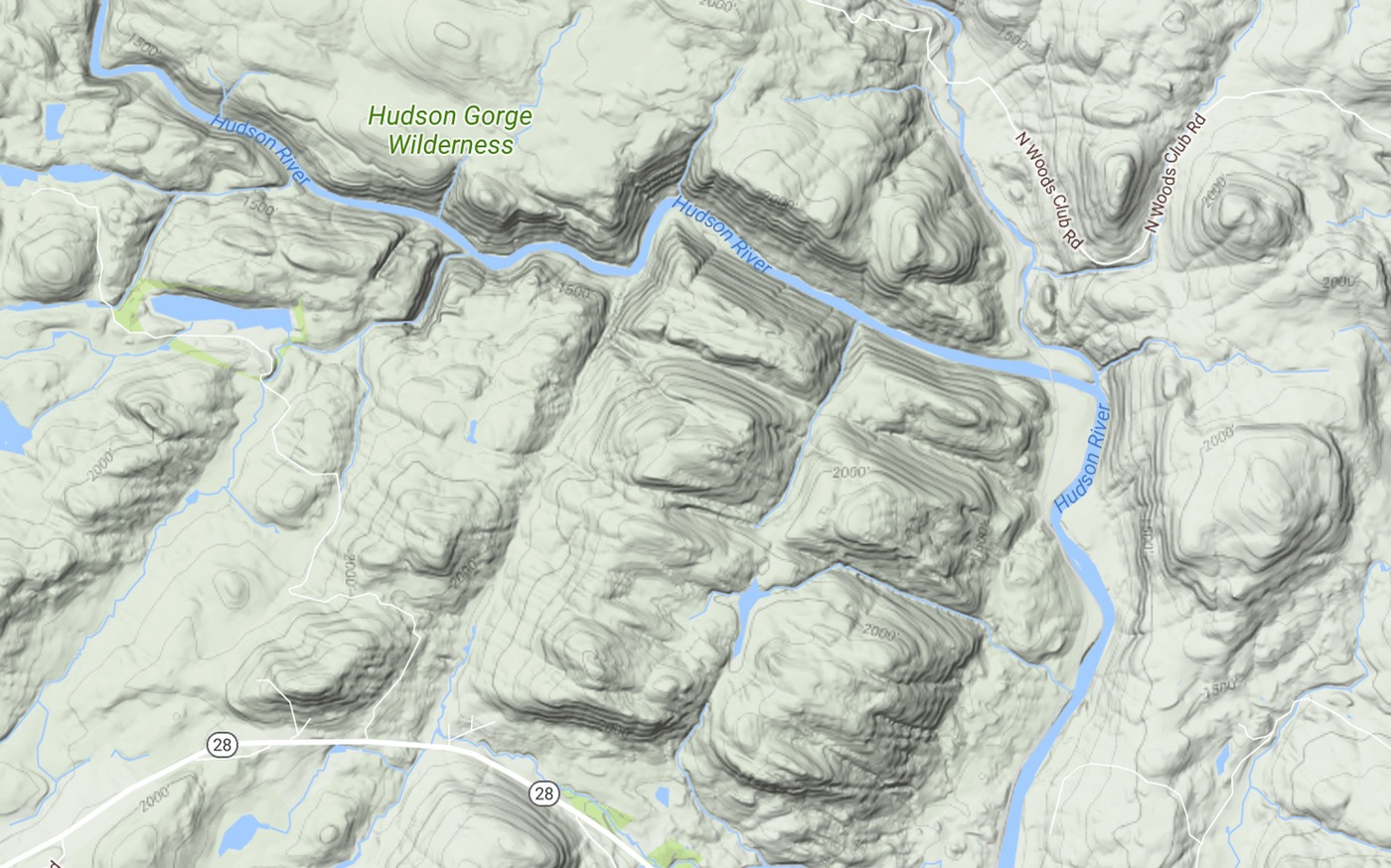 The trip through the Hudson Gorge is exciting, with big rapids to ride and beautiful views to see. Views of the Blue Ledges and other scenic spots are interspersed with class III, IV and V rapids in the gorge.
Anytime you build a dam, you're inundating areas of land. And dam releases can affect the ecosystems of lakes and rivers. And of course whenever humans travel through the wilderness, they have an impact.
But I really like the dam. I like the whole idea. It brings revenue to Indian Lake and jobs and tourists to the central Adirondacks. A modest public investment in infrastructure years ago has produced a sustainable industry in the mountains, with relatively little environmental impact. A public works project that works — what a concept.