The Raymond Brook Ski Trail is one of the oldest ski trails at Gore Mountain. Today it's on state land, but it is still important part of the trail network around North Creek, NY.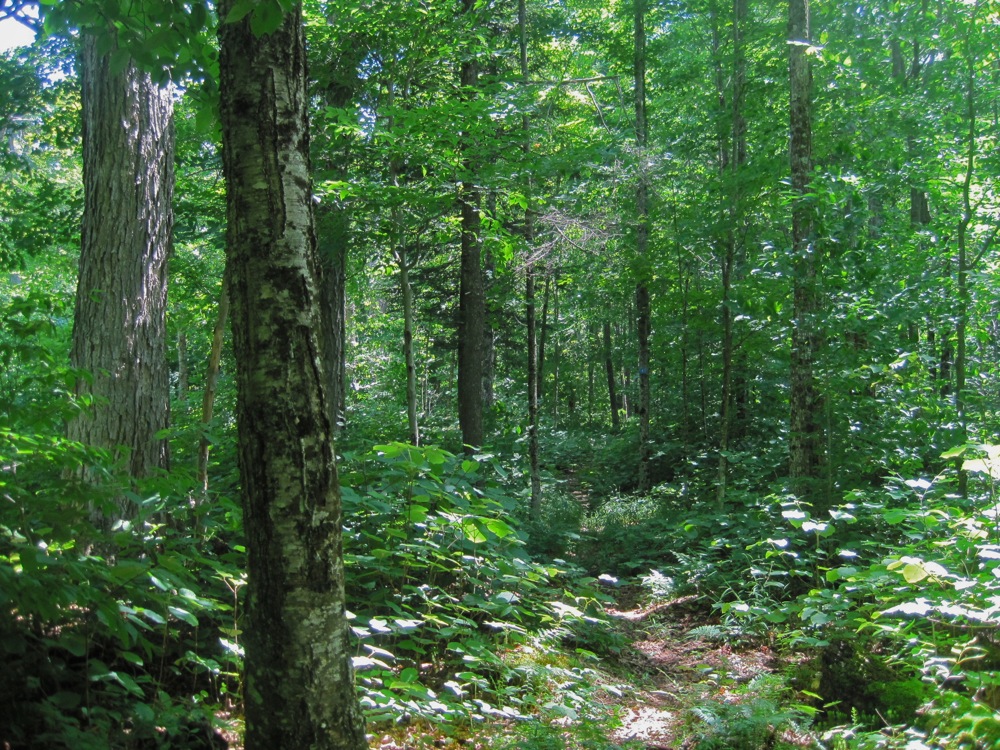 The Raymond Brook Trail has been through several phases of use. In the "ride and slide" days, it was a major route. The ski from the top of Gore down to the river was long. The need to "sweep" Raymond Brook was one factor behind the creation of New York's First Ski Patrol at Gore.
At some point in time the Raymond Brook Trail went unmaintained and it stayed that way for many years. When I first learned of the route, I didn't know it by name.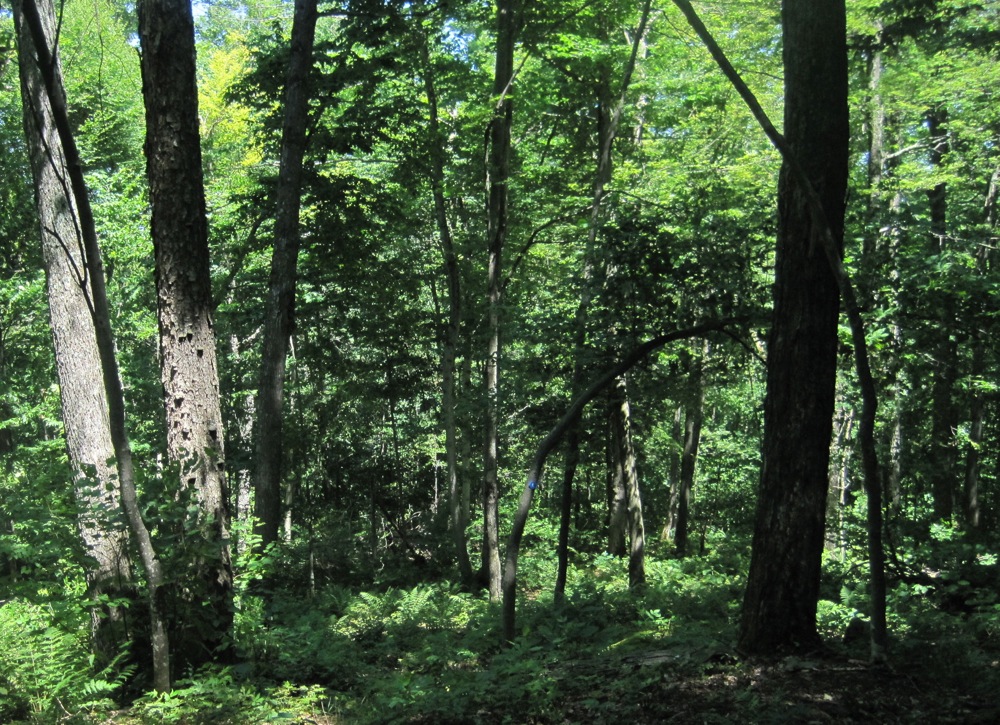 I'd been told of something called The Secret Ski which involved dropping in from Barton's Road, and skiing the 1300 plus feet of vert down to the river.
The route climbs from Barton's Road and then drops into the drainage between Pete Gay and South Mountains. It was designed to be skied, and it remains very well suited to the task. Trees look nicely spaced across several of the best pitches on the run.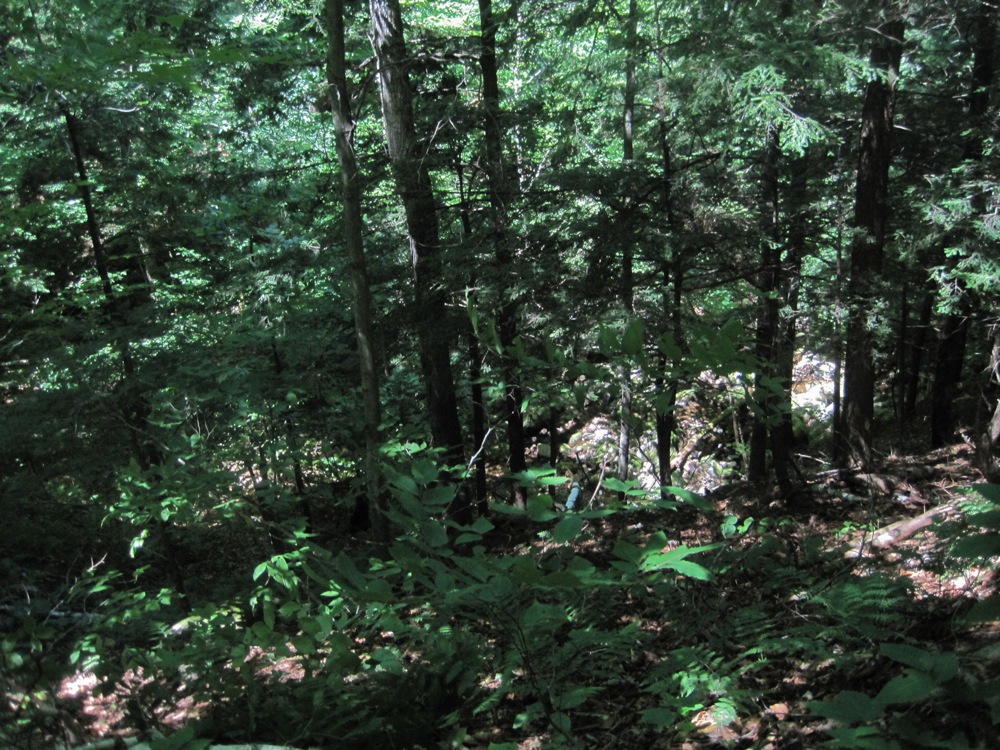 The Raymond Brook ravine is dramatic and beautiful over the middle sections of the trail.  The marked route traverses the ravine's northern rim looking down toward the brook on your left.  Because the trail hugs the northern side of the drainage, it looks like it would hold snow well at much of it's lower elevations.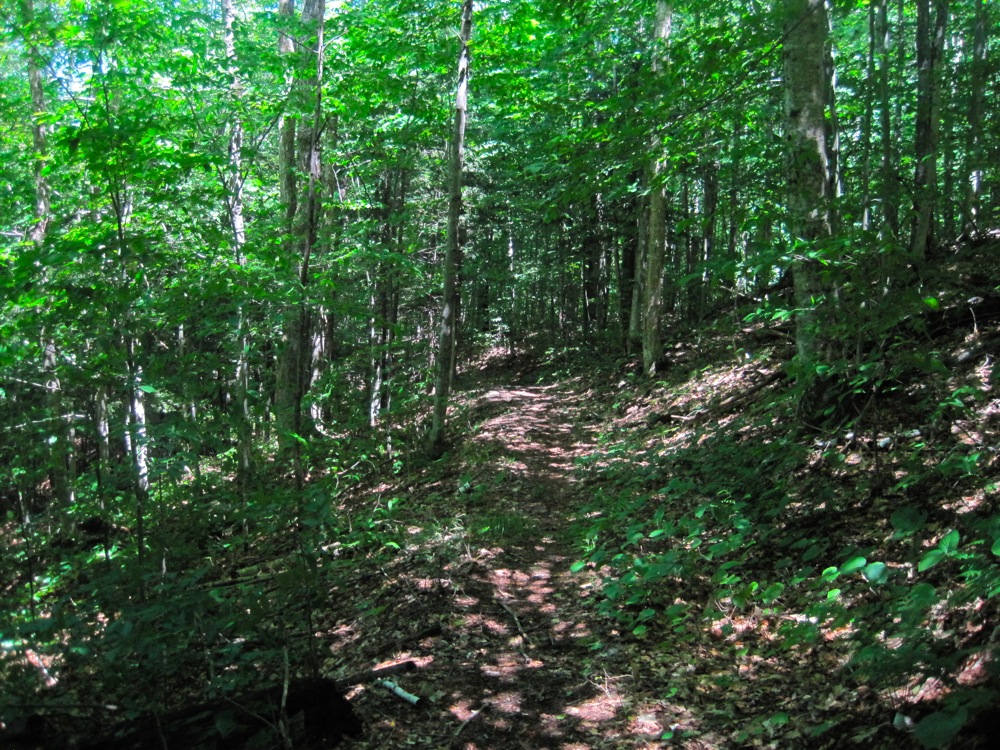 One discovery: there's a connector trail that leads to the Ski Bowl from the main trail. I really like this idea as it helps connect North Creek with the backcountry. It makes so much sense that it would probably get marked over time if the DEC didn't put it on the map.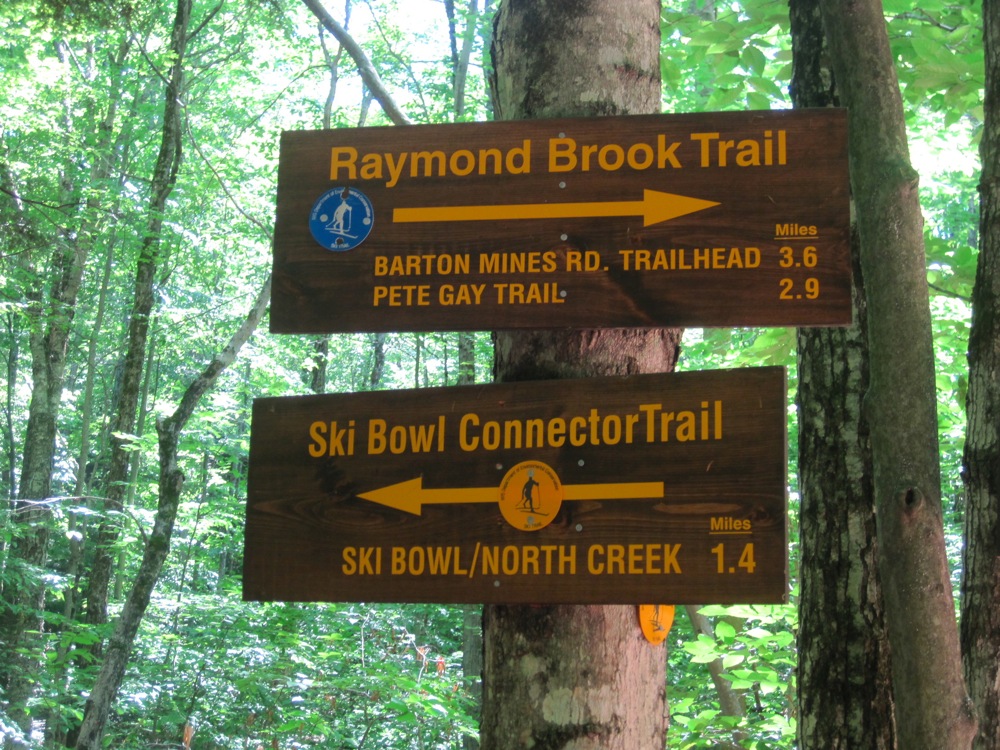 The Raymond Brook Ski Trail is a well laid-out, mostly dry route that cuts through sections of mature or climax forest. While it's well-suited for a nordic adventure, those without the desire or gear for touring should probably avoid it. The trail climbs at the start and goes through rolling sections at the bottom.
The effort to travel the Raymond Brook Trail is well-spent. This historic backcountry ski route drops hundreds of feet through a beautiful forest and it's very close to town making shuttles a relatively simple matter.