After a slow start to my season, I finished last weekend with 25 ski days, within striking distance of my annual goal of thirty-five. With my weekend jammed with family responsibilities, I got a day off from work and drove to Plattekill, my goto destination for Fridays.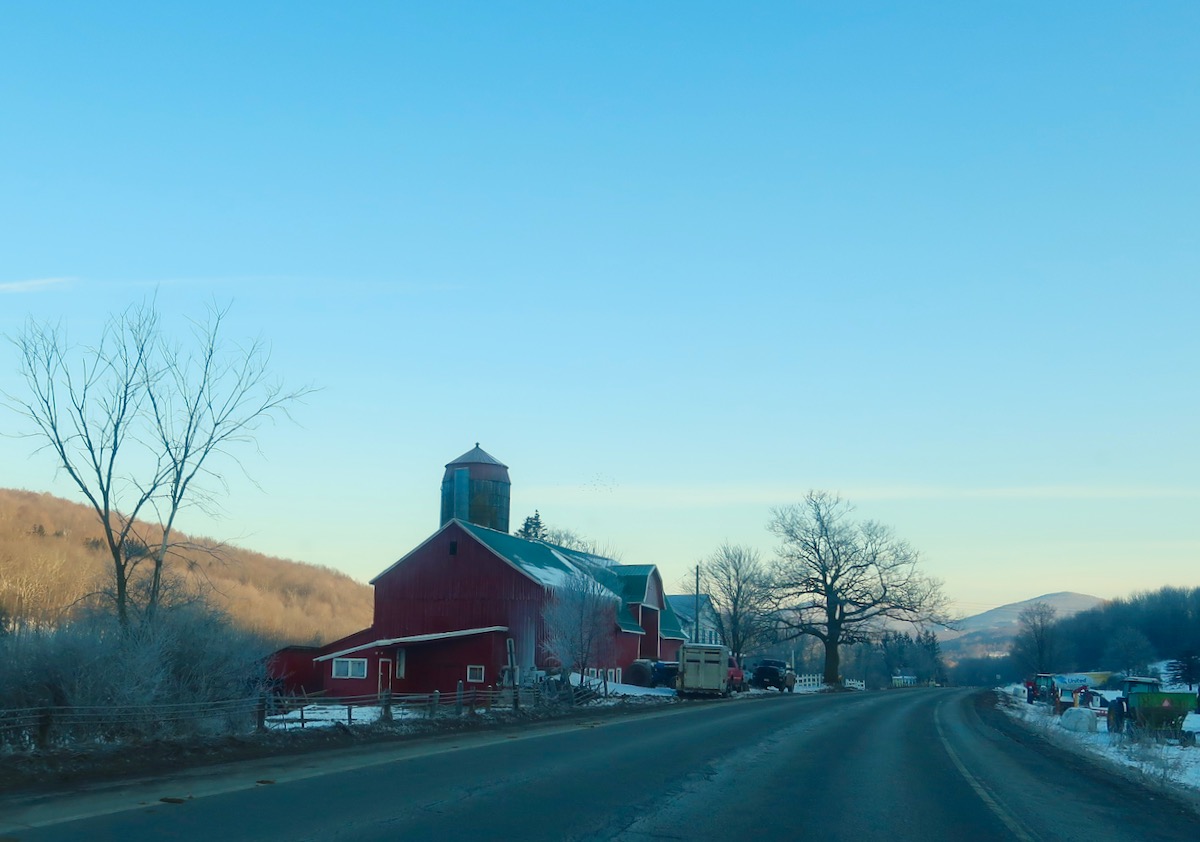 It snowed on Monday and even with two mountain rentals this past week, I knew that we'd find untracked snow both inbounds and in the sidecountry. Five days later.
We've had a good season at Plattekill, but snow depths are well below where they were last year at this time, when Riley dumped 40 inches on the mountain. We hadn't really been out on the ridge much this season and looking at the forecast it seemed like this could be a now or never moment.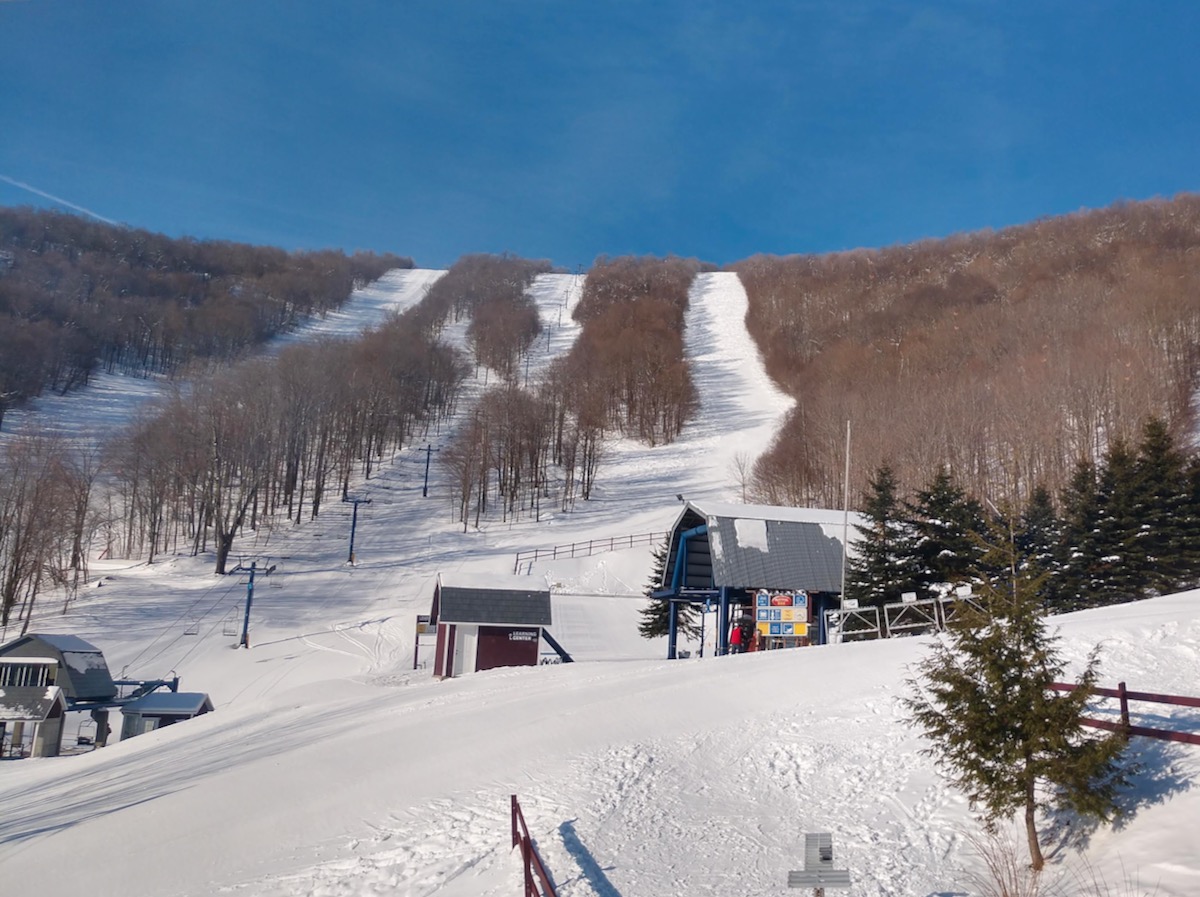 As I drove through the Catskills there wasn't much snow on the ground in the valleys. Even as I approached Roxbury on Route 30, it looked thin. But as is often the case, when I got to Meeker Hollow, things looked very different. I started to consider the possibilities.
I'm not a guy who can walk and chew gum at the same time. Or more appropriately, find the goods and ski them too. On the relatively short list of mountains I ski regularly, there are people I seek out, companions who know where to go.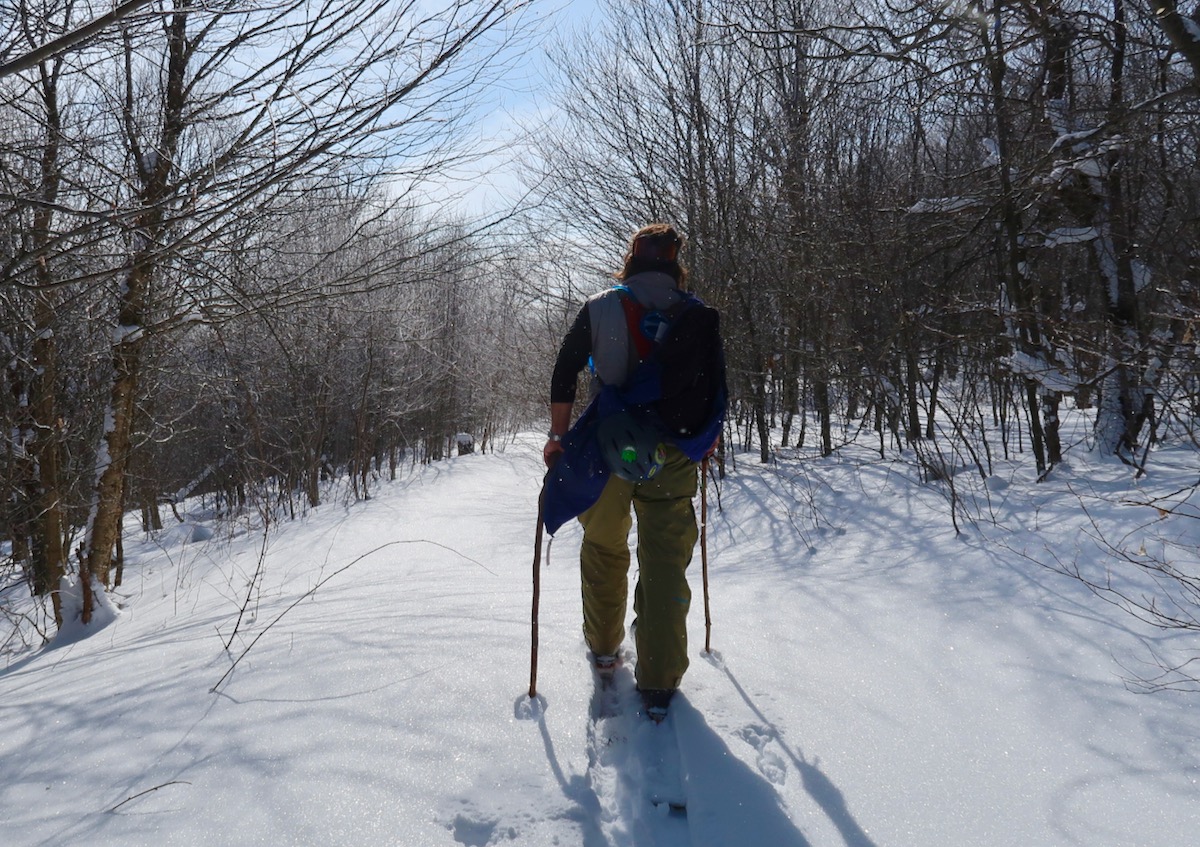 At Plattekill this season, I've been relying on Chris. He always makes first chair, he knows the sidecountry as well as anybody, and he's a fantastic human being. We met up in the bar and booted up.
Chris agreed that this could indeed be a now or never moment. We knew that the snowpack would be nothing like last March, but felt we had to give it a shot. We were ready to go 45 minutes before opening, so we dropped a car down in the valley, and headed back up to wait for first chair.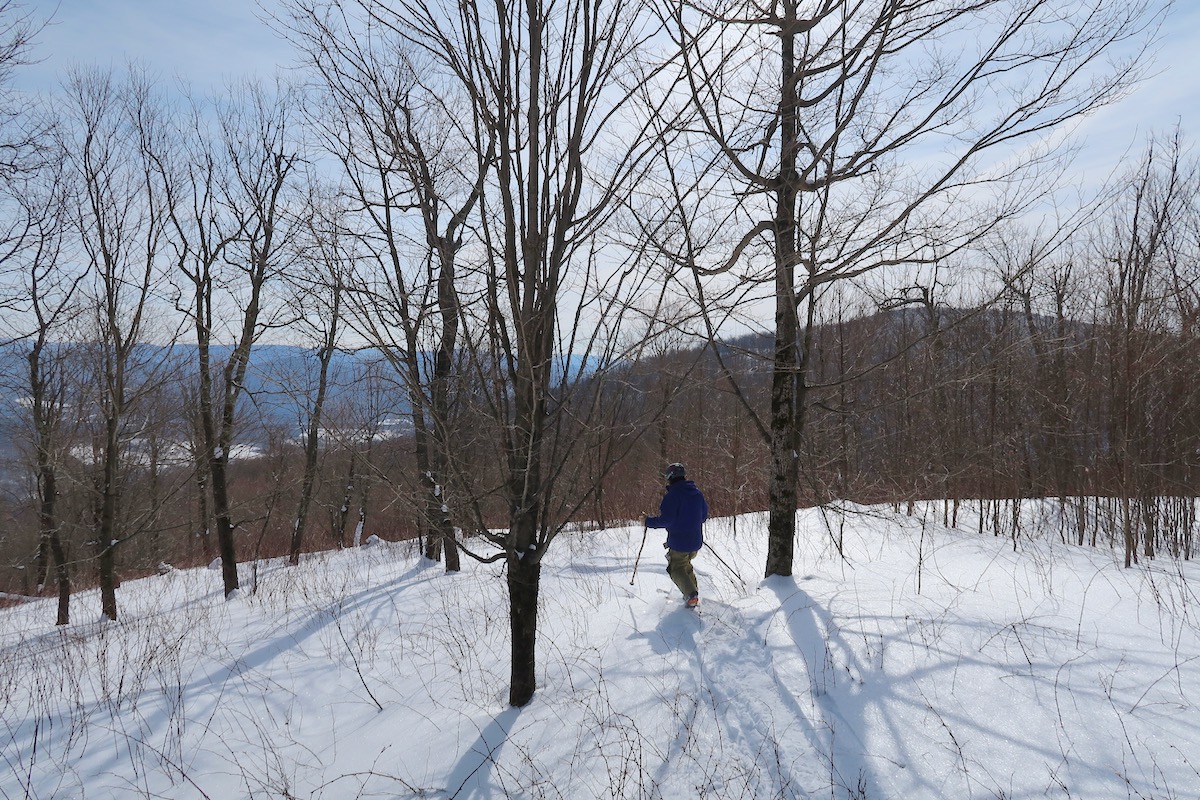 We skied down to the double and Sam the Smiling Liftie let us step around the rope and head up early with Patrol. At the top, a new character was introduced. Maybe he'd seen my custom skis, as he said "Road? I'm Soule. Jeff Soule."
I use the word character in it's broadest sense. Gregarious and engaging, with homemade poles he'd carved from tree branches, Jeff had switched to tele this season and was absolutely ripping, hucking everything in sight.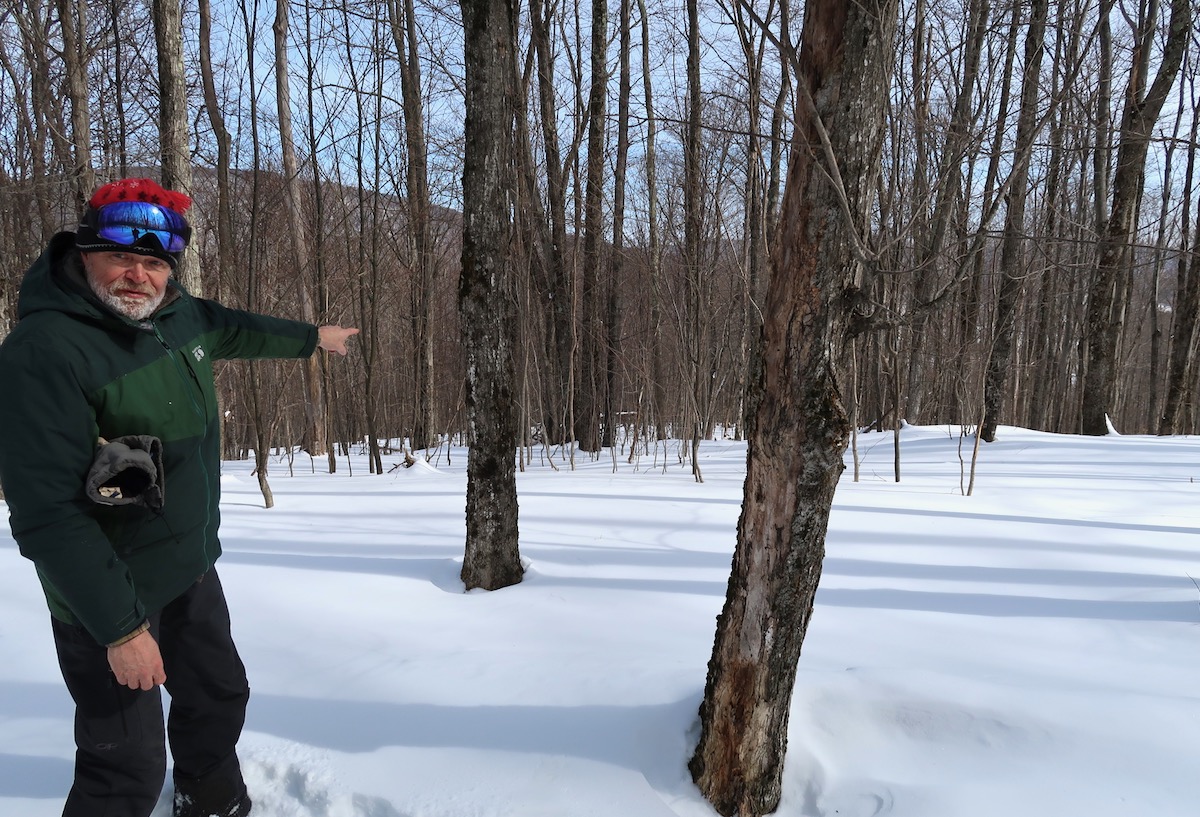 After a lap in bounds, we headed out onto the Ridge. As we worked our way across, it was evident that whippers were going to be an issue at the top. As we got out toward the end of the line we looked for a way to drop in to get below the worst of it.
As we made our way down, we found stretches of beautiful tree skiing mixed in with sections we had to carefully navigate. As we dropped lower, the snowpack got thinner but the cover opened up. Down, down, down we went enjoying wide open turns and distant views, taking breaks for relaxed conversation.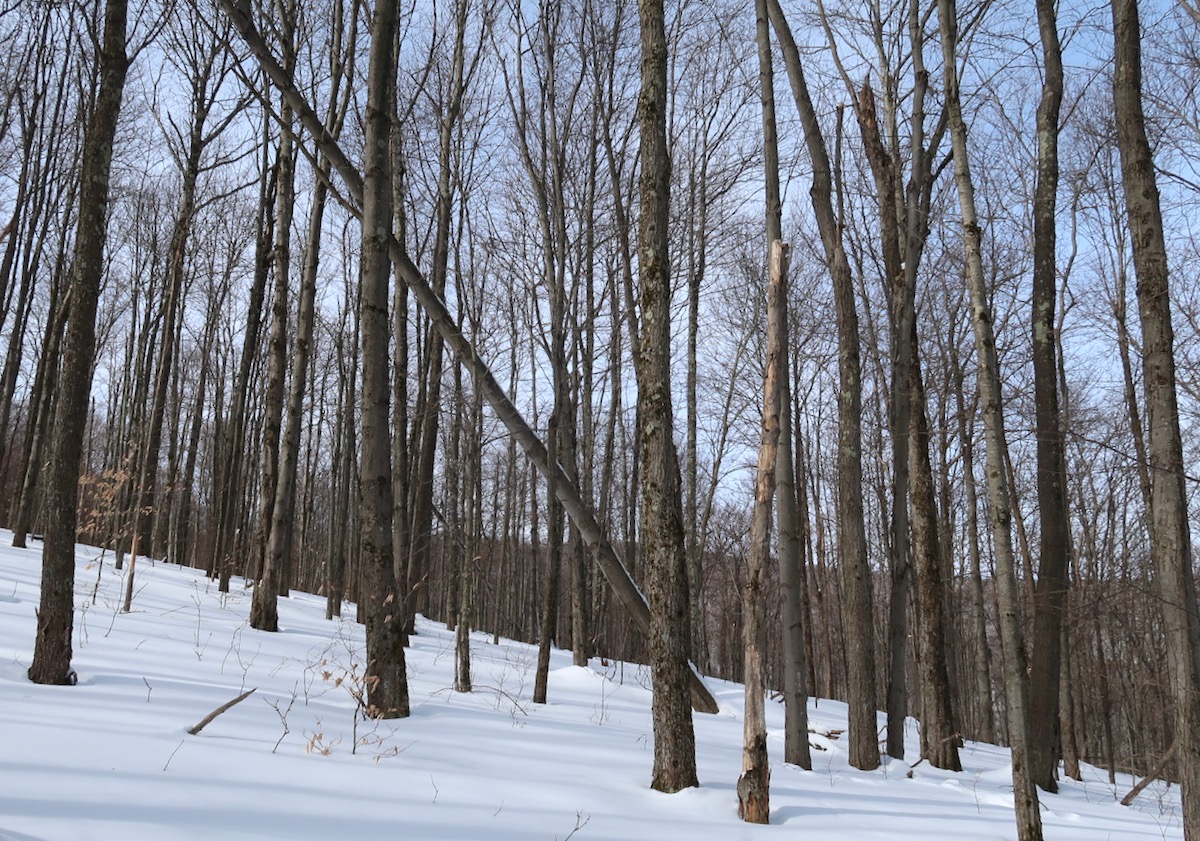 The best skiing was at the mid and lower elevations. With Chris' expert route finding we made it to the out to the road, skiing right up to the car. We drove back up to the mountain and got back on the double to look for snow inbounds.
The double side of Plattekill has countless line options if you know how to access them. Once again Chris delivered and we spent the rest of the morning skiing good snow.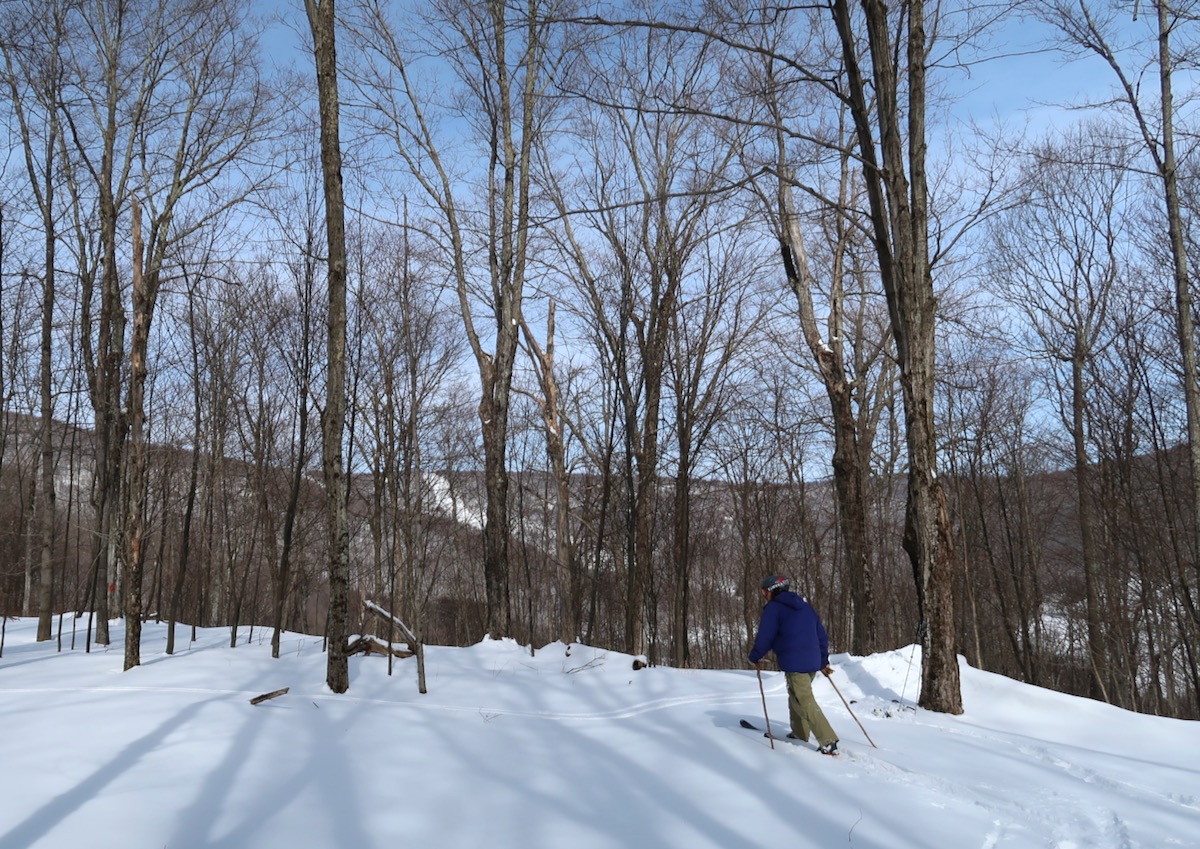 After a break for lunch we headed back out. We spent the afternoon in the trees, skiing lines that start out-of-bounds, and end back in the ski area. The advantage of this approach was that we could ski the deeper snow up top and finish on the trails as we got farther down into thinner cover. Five days after the last snowfall we were finding untracked snow inbounds too.
By 4pm I was ready to quit. Earlier in the afternoon Danielle texted me with questions related to the website, and I headed into the office to find her. We did a bit of work, and then talked about the season to date.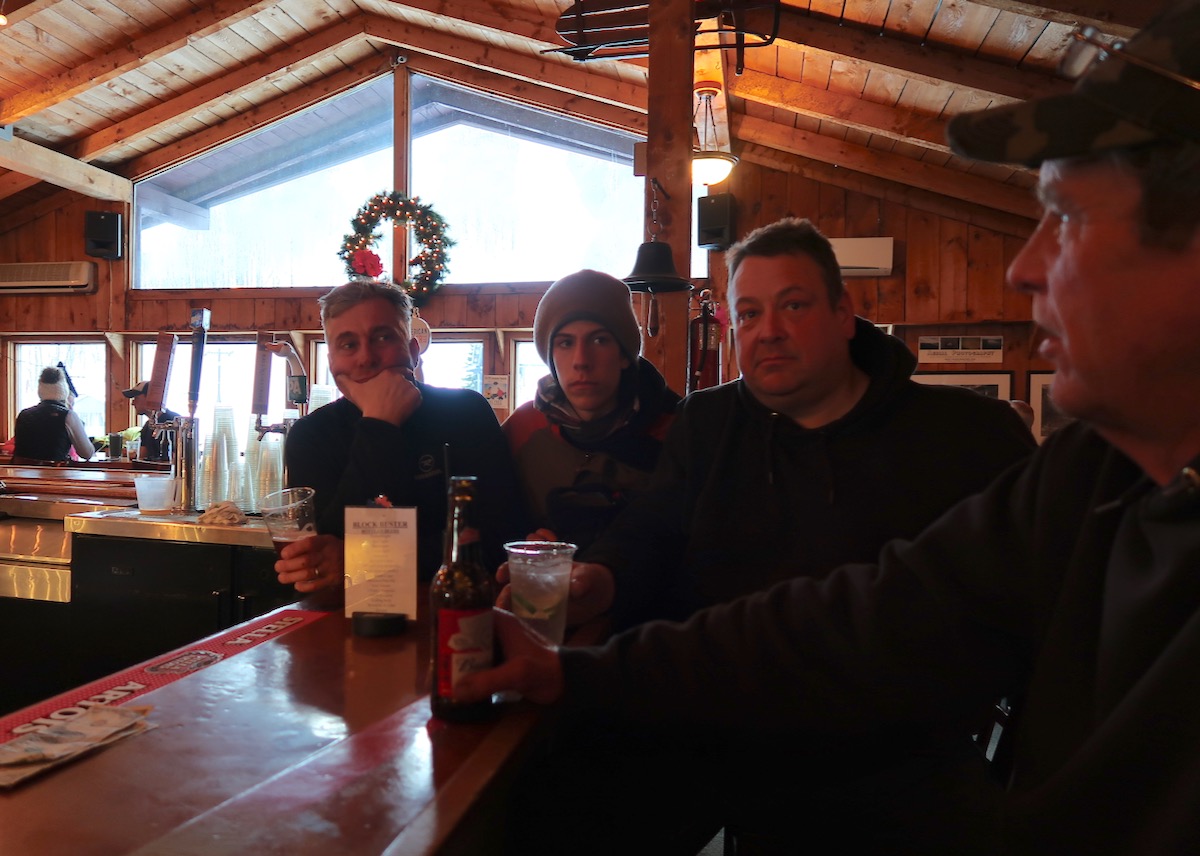 Plattekill is having a good season and Danielle attributes some of that success to the exposure generated by Glen Plake's three-day visit and some great coverage by Powder Magazine and the New York Times. A few minutes later we ran into the author of the Times article: she's become a Plattekill skier after discovering the mountain through her work.
I didn't have to be anywhere at any specific time, and when Macker invited me up for a beer I accepted. He was holding court with the ops team, it was fun to sit in on it.
We toasted the skiing and the ticket sales. After a while I headed south, blasting the radio and singing. Terrain and snowfall are the most obvious draws at Plattekill. But thing that continues to pull me back is the warm and genuine nature of the people who work and ski there.