Plattekill opened last weekend with 100% of terrain on the new snow delivered by one of the most exciting Nor'easters in recent memory. While the storm was notable for its size and southern track, what really struck me was the strong high pressure that brought unrelenting cold air into the mix.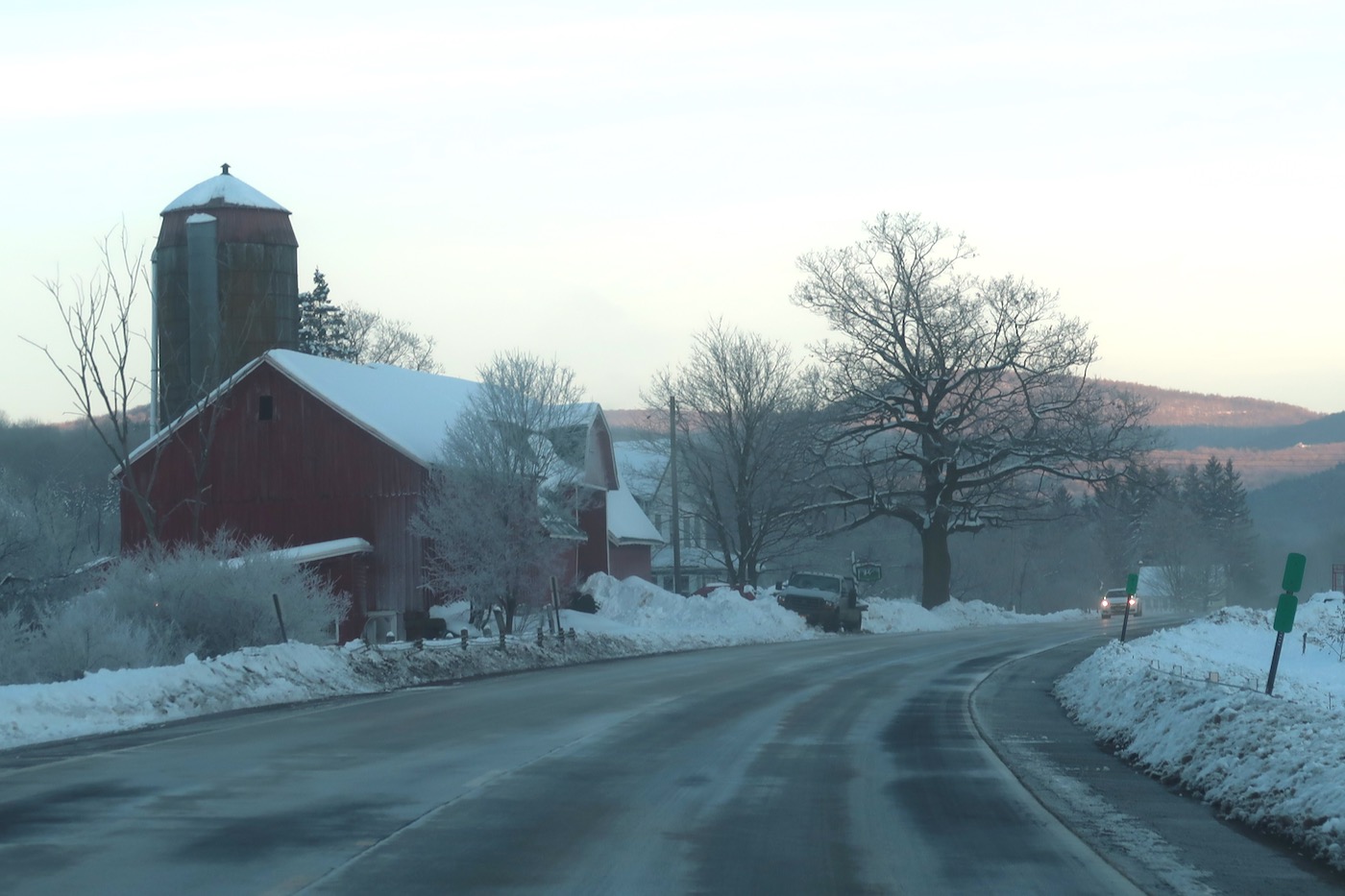 During the storm temperatures at Plattekill hovered around 10 degrees and the snow that fell was very light. Macker, Head of Mountain Ops, said that in all his years at the mountain he'd never seen anything quite like it.
Nor'easters are defined by strong winds, and those winds combined with the light snow left a distinct signature. The headwalls of the front four were blown clean while down below depths exceeded the official 24-inch snow total.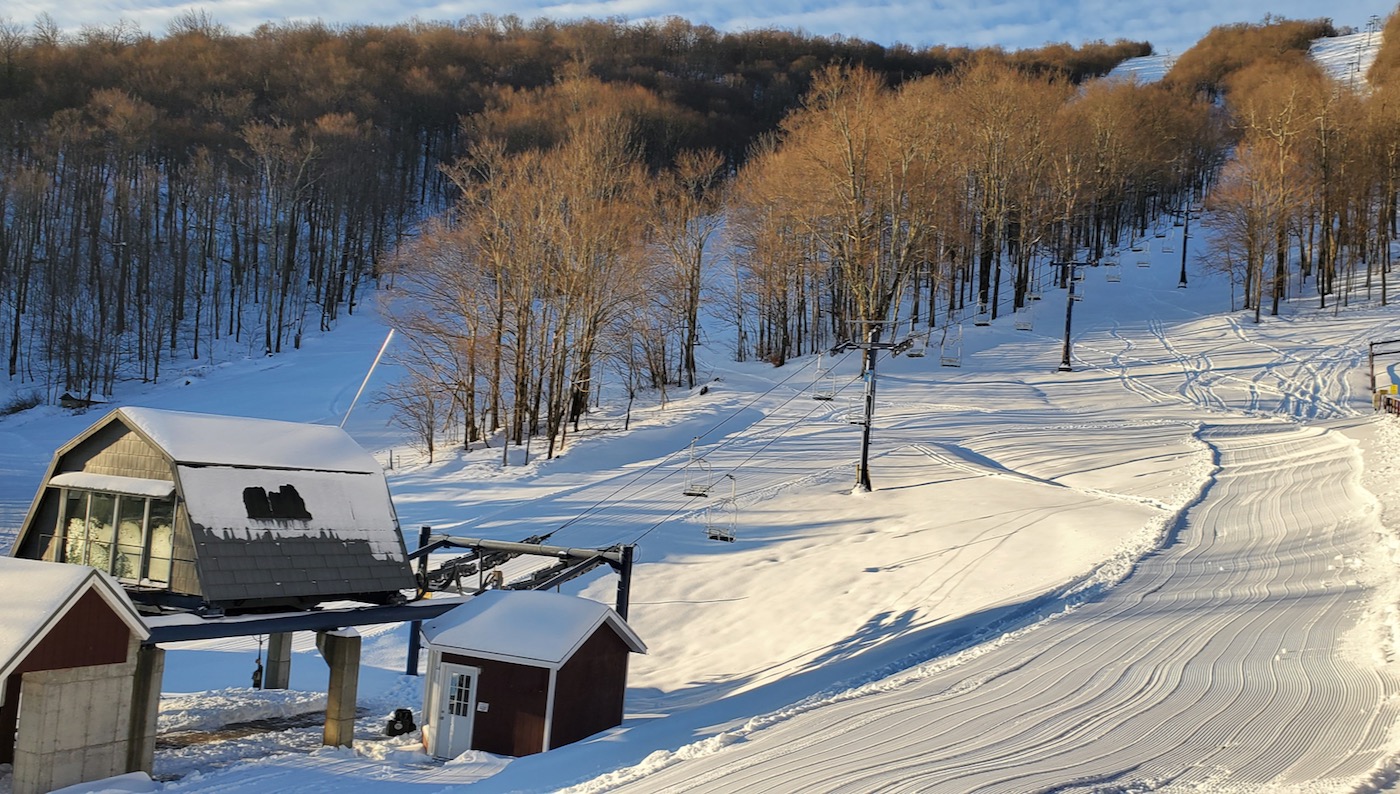 It felt good to be getting back into my routine of early alarms, strong coffee, and sirius tunes on the New York Thruway. I was up at 3:45am and on the road by 4:30. It was a cold morning, in the single digits, but as I drove past Belleayre it got significantly colder dropping below zero. It was minus 10 when I landed in the Plattekill parking lot.
I was the first guest to arrive, but it was the second arrival that impressed me. A young couple with two tiny children under four years old pulled in and started to boot up in their mini-van. Those kids were happy and smiling in the brilliant sunshine. I was most impressed with mom, who was having none of the conventional wisdom that limited lodge access would deter family skiing.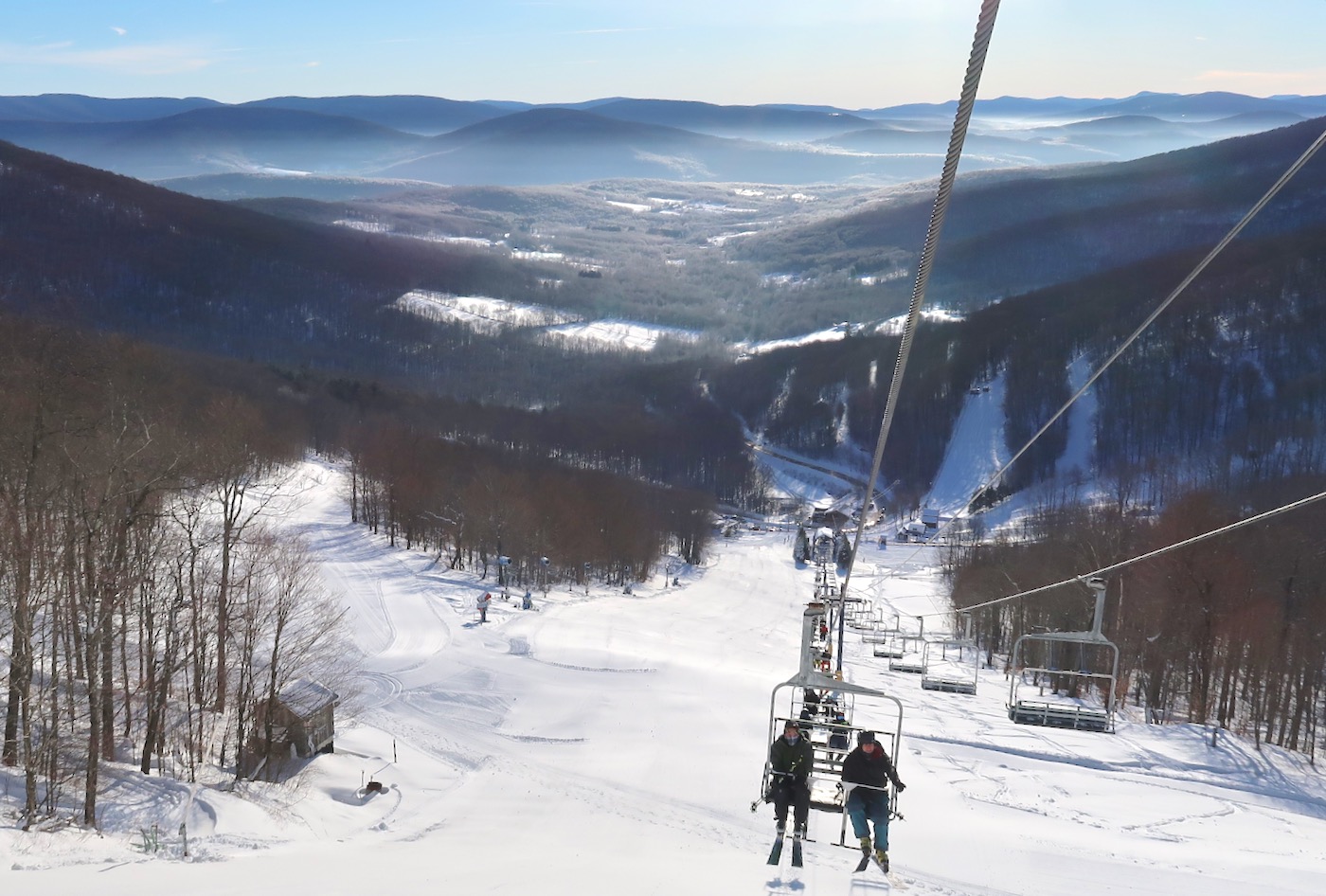 As is tradition, the triple was to spin first and the excitement was running high. I was at the front of the line, and as I stepped aside to let patrol go up, they chuckled to see me in my usual spot. Navigating the new normal, I chose to ride up alone.
At the top, each of the front four presented the same challenge: a baron headwall and a bounty of snow just beneath. On my first on run Blockbuster, I side-stepped eight or ten times and then just let it rip through the snow, grass and pebbles. The snow got gradually deeper and less wind-affected the farther down you went. The bottom half of the mountain was hoot inducing.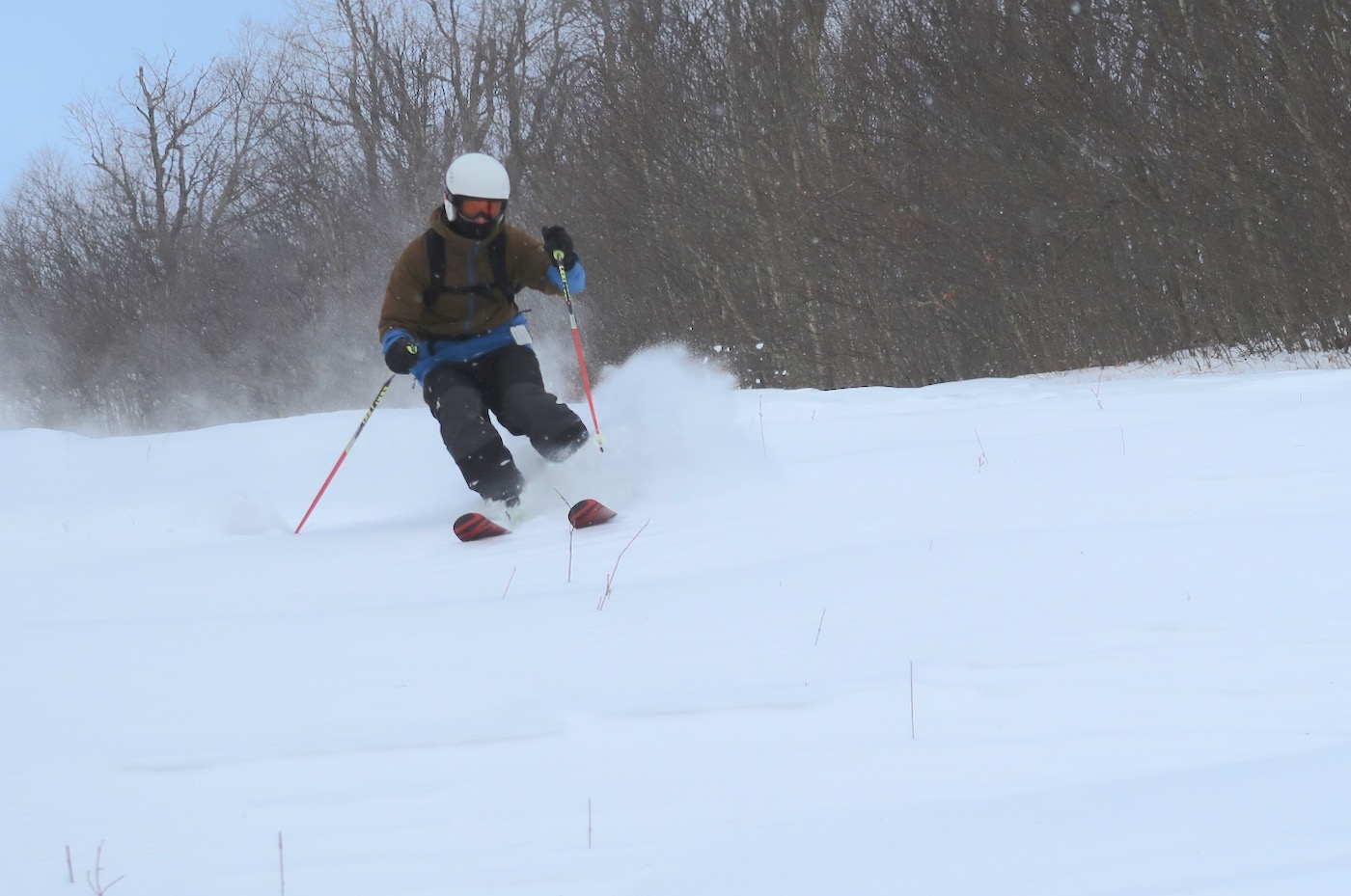 After Block comes Freefall, when done in the traditional order. On my third lap the double began to spin, so I dropped in on Plunge to start the day in earnest. With recent changes made to the lift on the Dark Side at Gore, there is no question about it; the Plattekill double is my favorite chair in New York.
Ridge Run had been groomed, which came in handy. We found that by accessing Plunge from Ridge Run, we could avoid the headwall and ski top-to-bottom without much extra effort.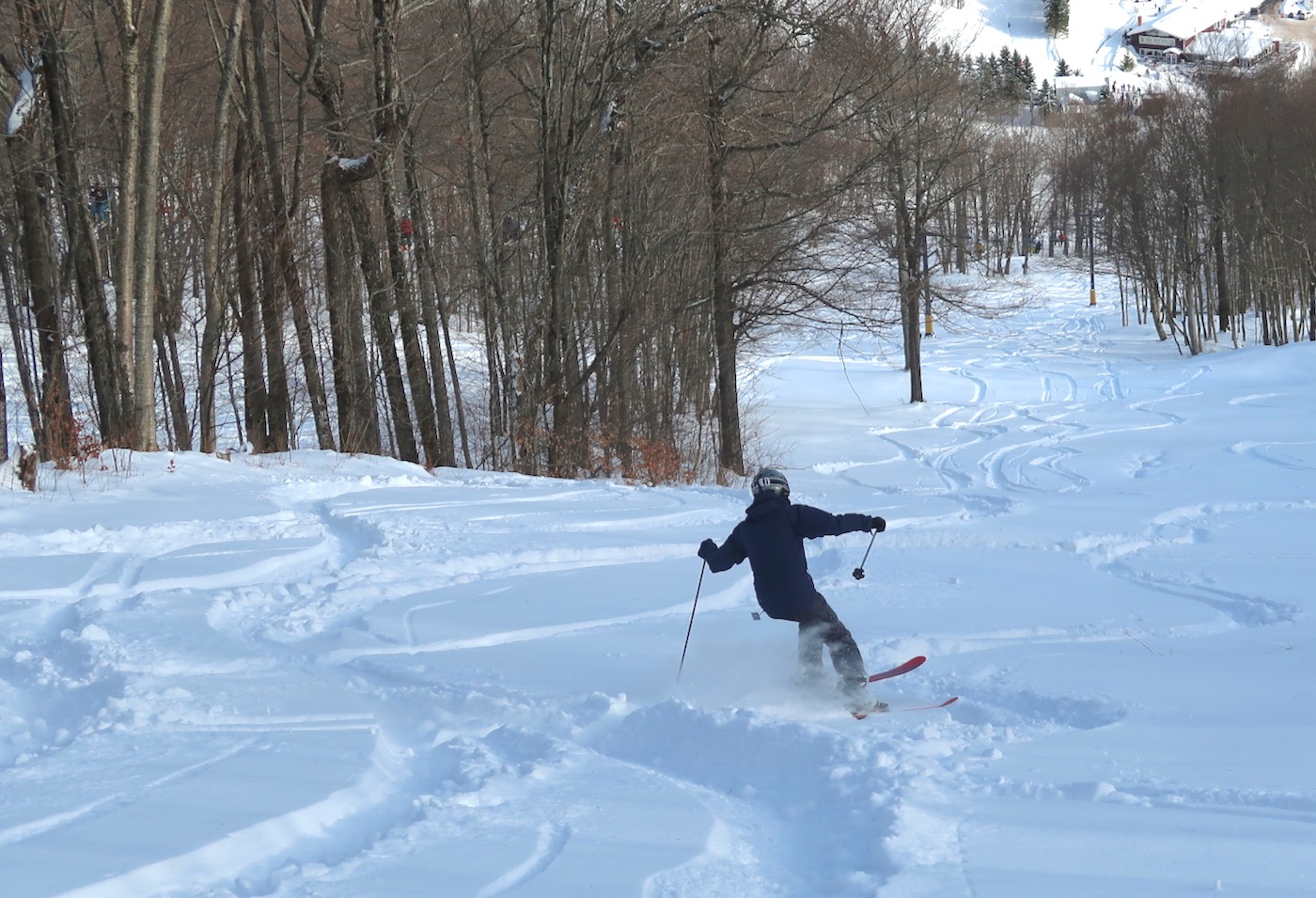 There was no shortage of the smiling faces that make Plattekill a special place for me. With so many friends who are regulars, I can always find kindred spirits to ski the day away. It seemed everyone I knew was there, each trying to recapture what taken from us last spring.
Still, something was different. I found riding alone to be… lonely. At one point I got on the double, just ahead of Jen and David, who were one chair behind. I turned around and talked to them on the way up. I've never been a fan of that chair-to-chair talking guy, and now I was him.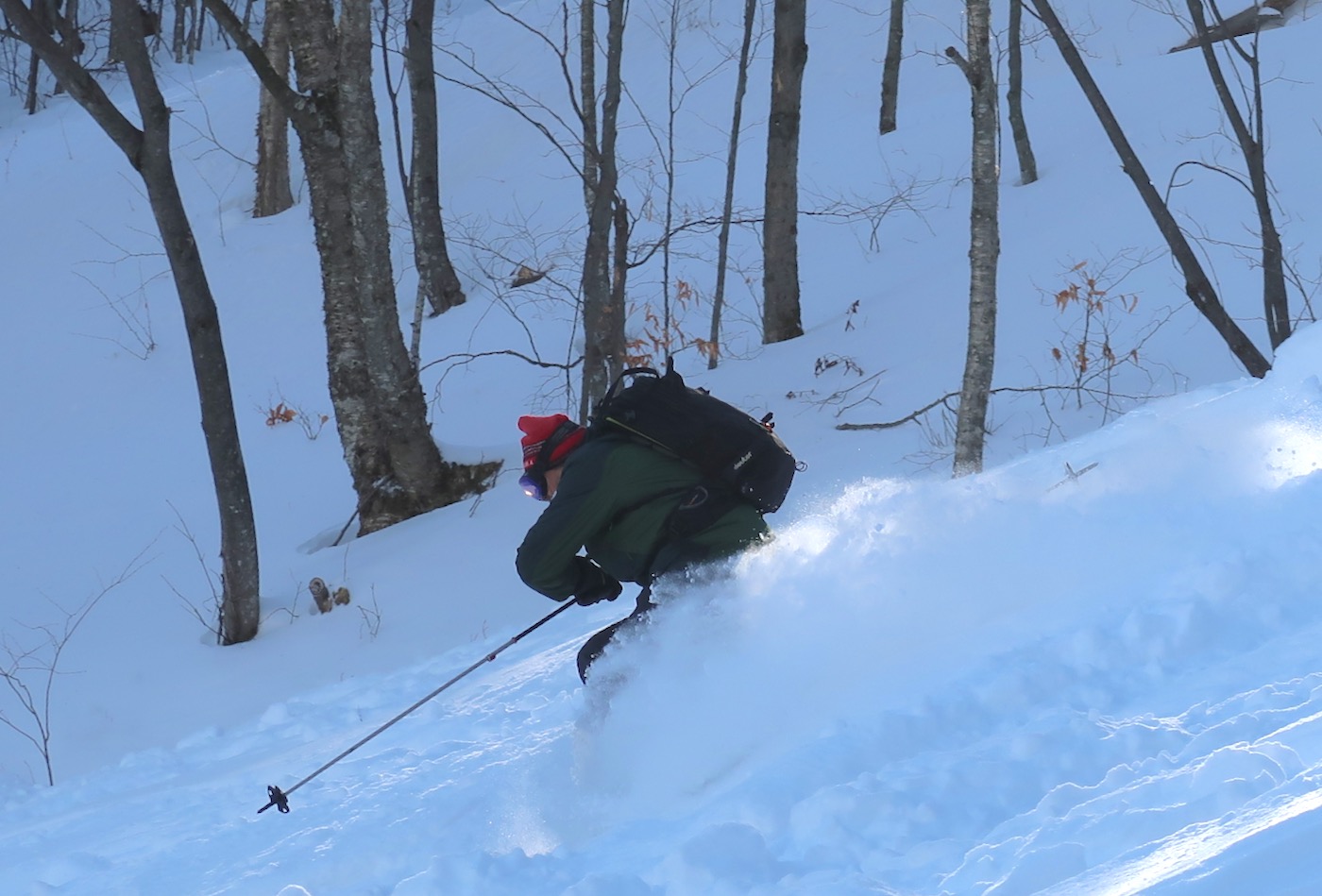 But that's not the only thing that made this day different from the long list of Plattekill powder days I've chronicled on this page. What made this day truly different was that it was almost exactly the same as every other big day I've skied on that mountain. Wait, what?
Yes. The parking lot and the chairlifts were full, but the trails were uncrowded, the liftlines were non-existent and there was plenty of space in the lodge. The crowded images we've seen on webcams across the northeast were nowhere to be found.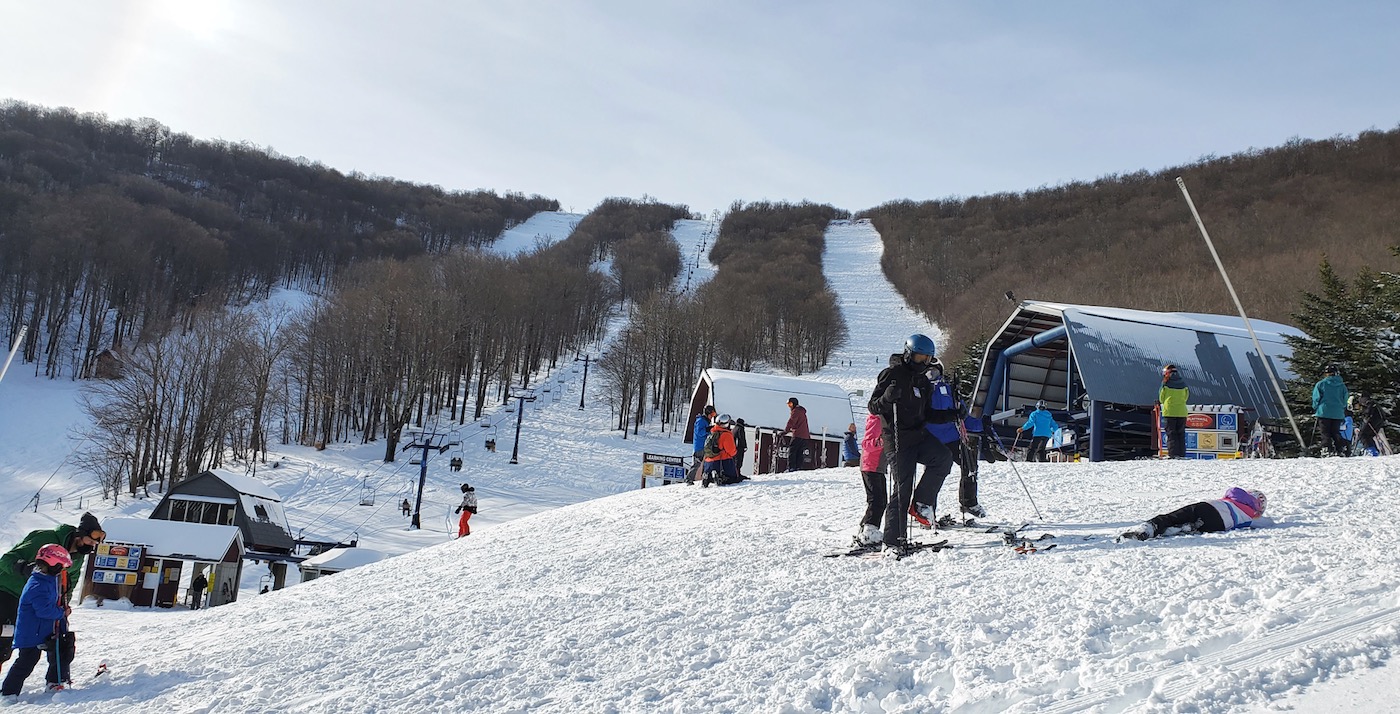 As a Plattekill homer I was proud of the way my mountain addressed the challenge of the day. They welcomed passholders and sold a limited number of day tickets. They opened the lodge giving guests access to the rest rooms and they allowed people to boot up inside. They asked that you keep your bags in your car, and limit your time inside to 30 minutes. It worked really well.
Since I quit skiing last March I've tried to keep my distance, wear my mask and limit contact to my family and business partner. With so much effort invested and hope on the horizon, it might make sense to rethink my approach, stick to the backcountry, limit myself to midweek or sit out the busiest parts of the season. Did I just say that?
I came away from the day on Saturday as I always do; singing in my car and believing that my Plattekill pass is my ticket to ride. It was exhilarating to experience that feeling, once again.