I've never really accepted the idea of "no friends on a powder day." The right friends can make all the difference when you are chasing new snow. They can help with the prep and planning, and they can help when things can wrong.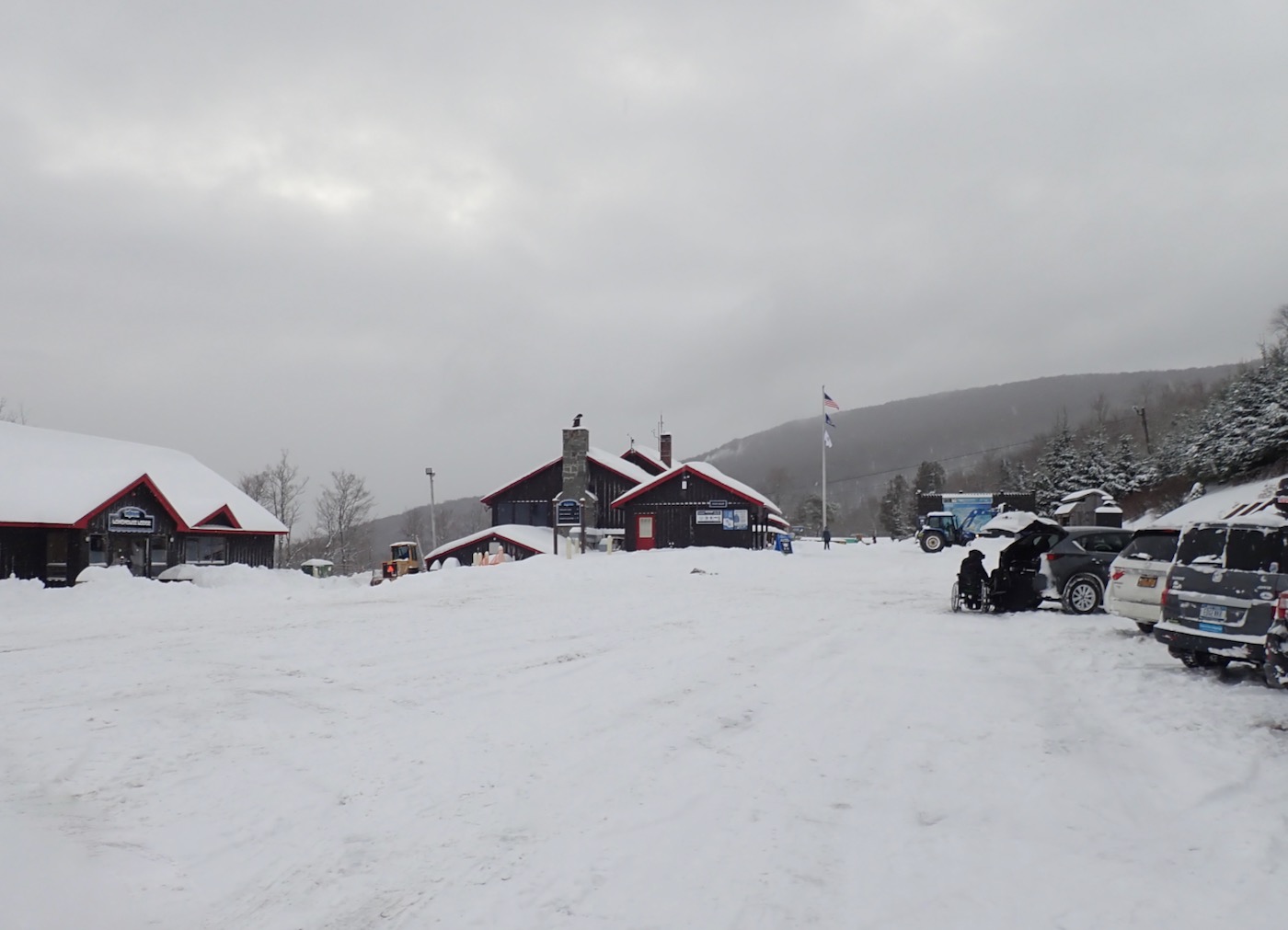 I've been lucky chasing storms over the last few years, managing to avoid major setbacks, weather delays or transportation issues. My luck was bound to run out eventually, and this week it did. But I was with the right people, and it almost didn't matter.
Alex and I woke at 7 am in the Starlite Motel to the sounds of other guests cleaning off their cars and loading up. We quickly joined them as the new snow was going to take time to clear.
We worked with them to shovel out and create a path. Their SUV punched out around 8:15 and we were sure we would soon follow.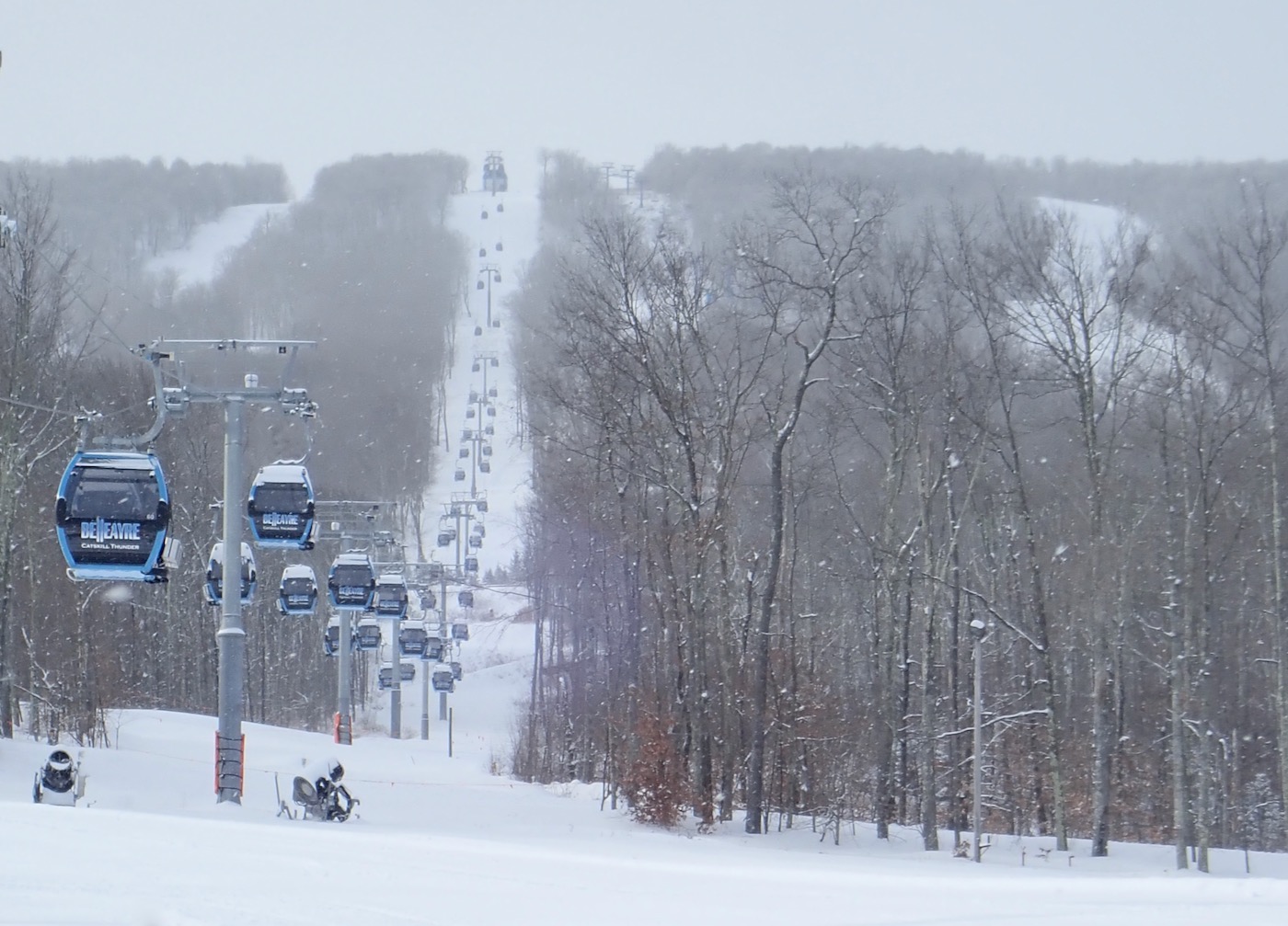 The best laid plans… we ended up 50 feet short of the road. With more help from our motel friends we were able to free my car. On the upside, we wouldn't need a warm run. Soon the plow showed up and cleared the way. We thanked everyone and with a wave and blasted out of there.
We made it to the Overlook Lodge at 9am and nothing could stop us now… except my lift ticket. Guests services directed us to a supervisor down at the new Paradise Lodge. "No worries" she assured us, the gondola would be running soon and we could enjoy the run down.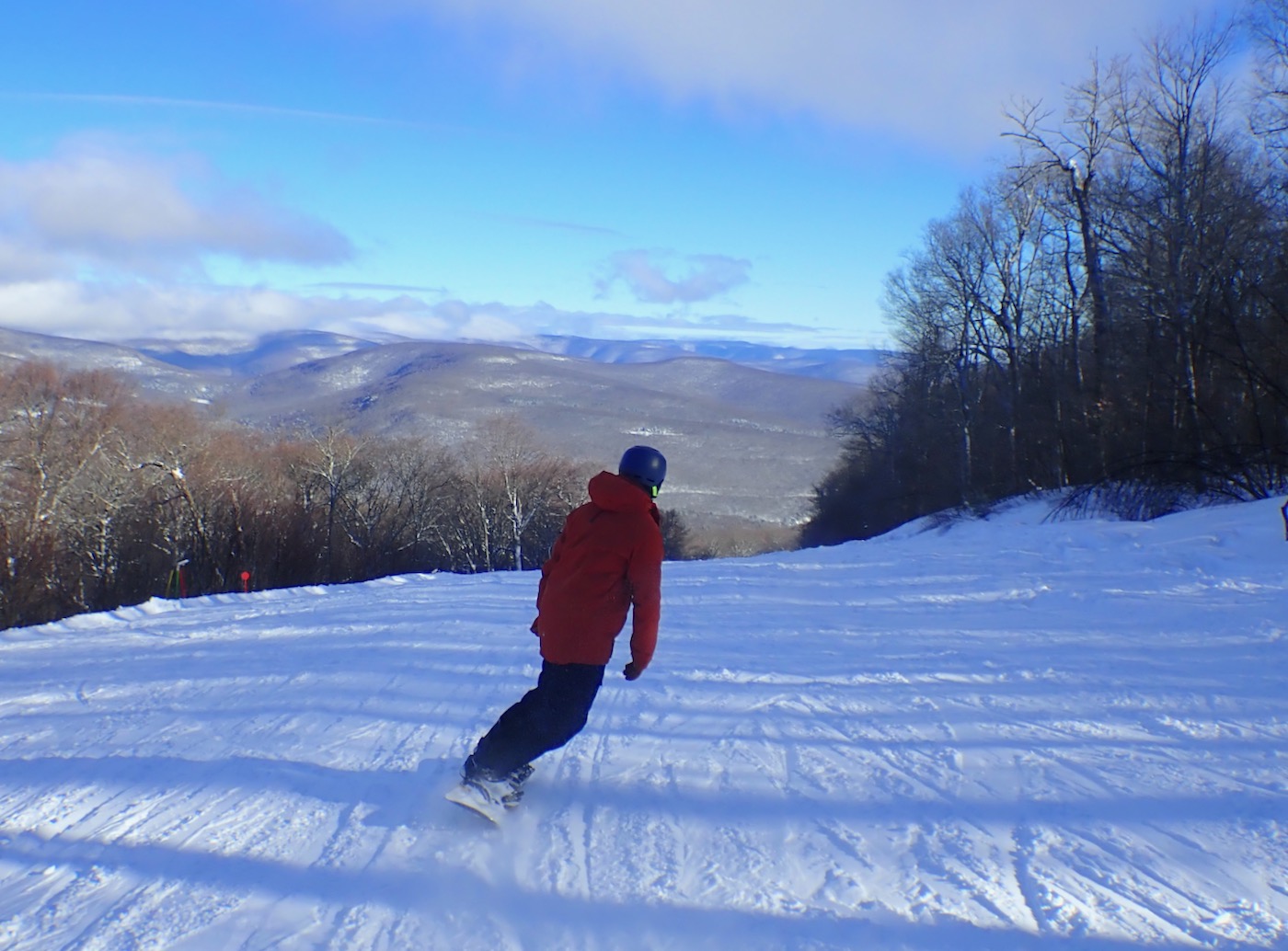 A sweet warmup lap on a powder covered groomer is the thing that got me through what came next. After making it down to Paradise and getting my ticket we lined up for the gondola. At 9:30 there still wasn't a spinning lift. We assumed there were logistical issues related to the big snowfall.
Like the scene in a movie, where someone asks if a doctor is in the house, I was hoping a lifty would call out for an engineer. It didn't happen and we were stranded for most of two hours. At one point an ops manager recommended we hike to the Tomahawk lift, as he had no time table for the gondola's start.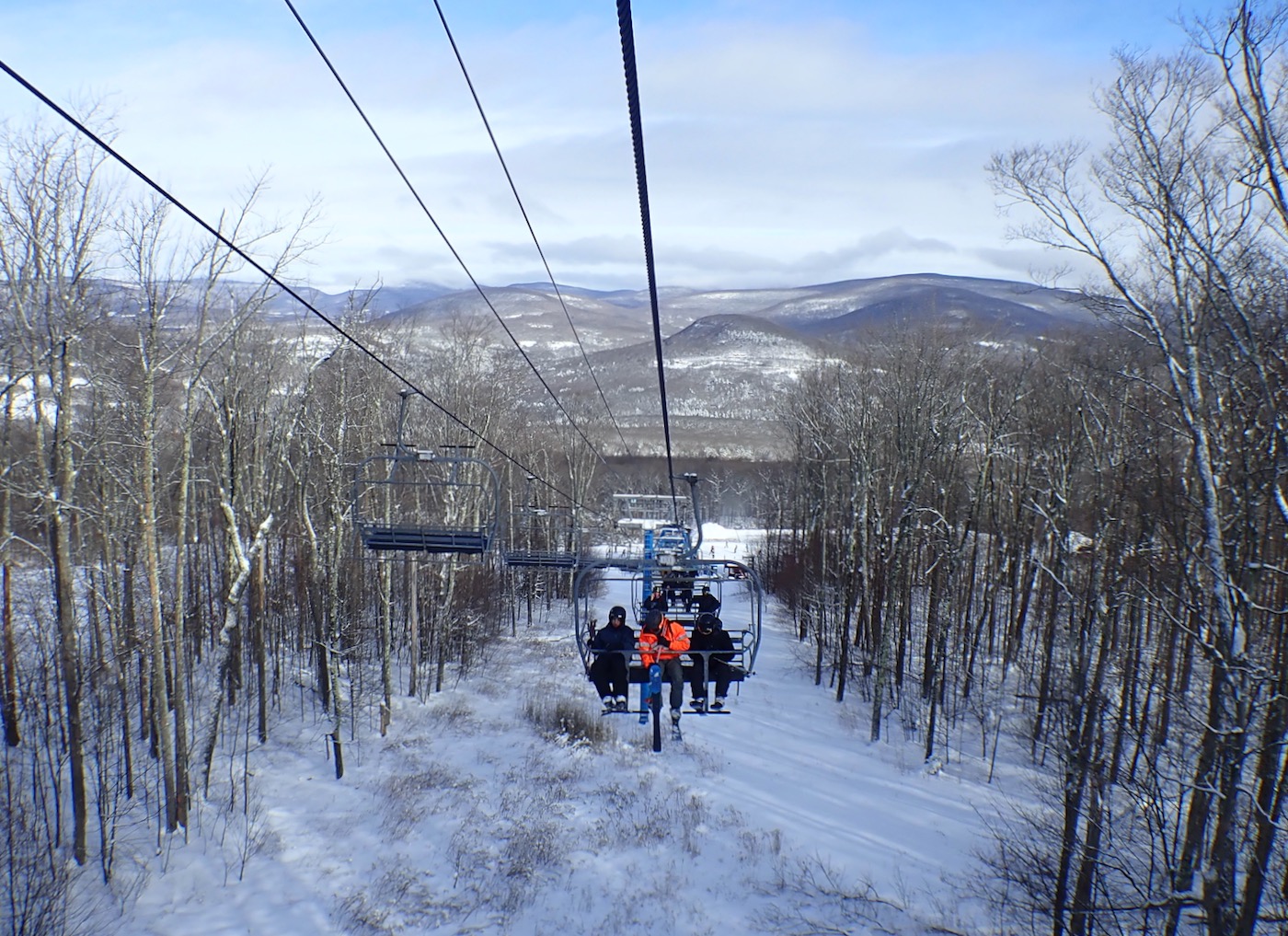 I felt for the operations staff. I work in an industry where machine downtime is critical and it's the same for skiing. The difference is I have my coworkers supporting me, and these guys have to work in front of a bunch of covid cranky customers.
We began walking up the access road, and we soon made more friends on a powder day. An SUV pulled up next to us, the couple inside yelled "get in, we are going to the top." What followed I'll never forget. Masks on, we got in, with one guy hanging out the open tailgate. The driver blasted Don Felder's most appropriate song. We were excited, we'd finally made it. After more "thank yous" we boarded our first lift at 11am. Game on.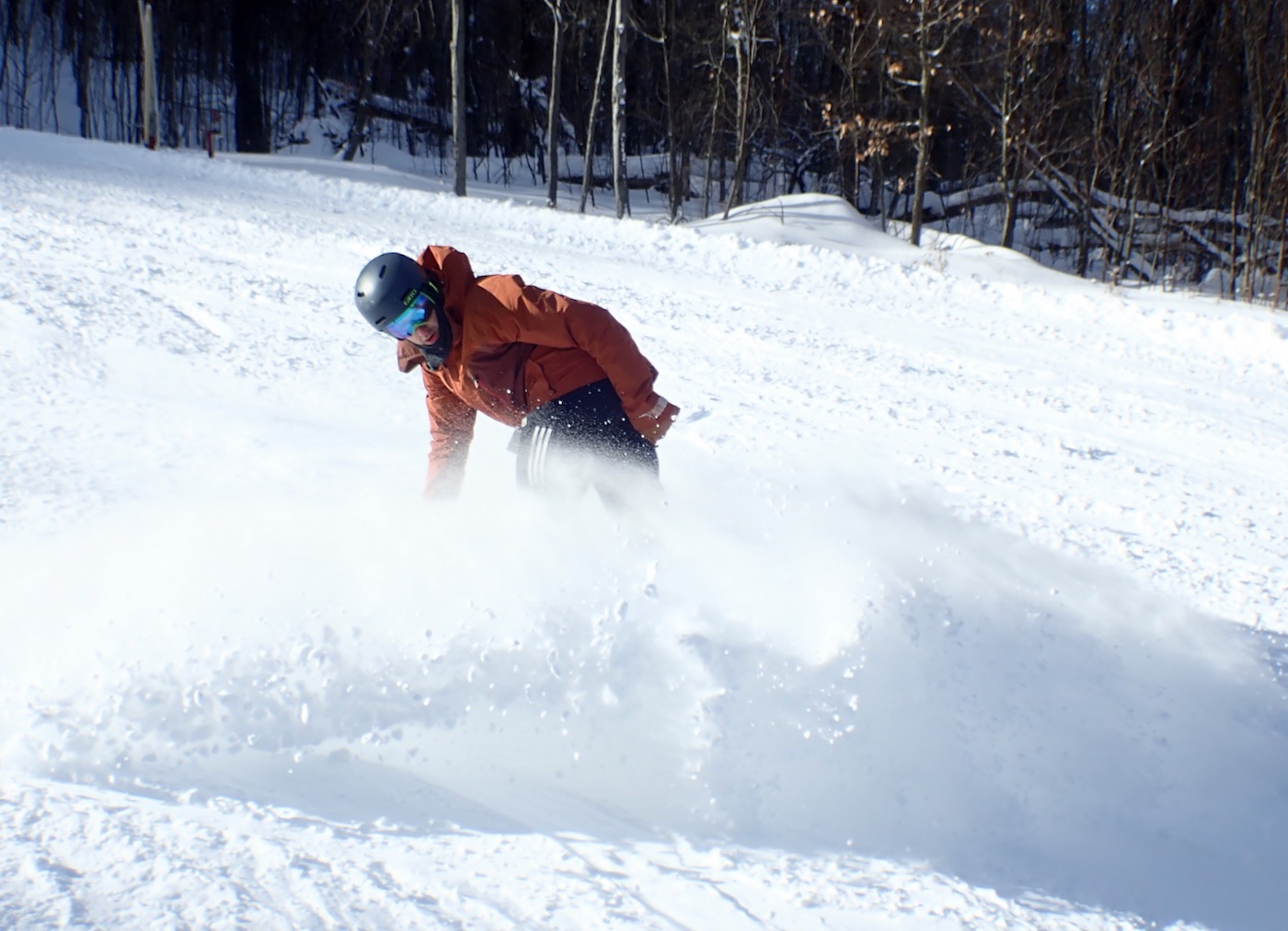 With only three trails open the terrain was pretty well tracked out. I talked to a patrol about dropping ropes. They were short handed with only six on staff.  There was light powder across the mountain, and without any base on most trails you were prone to bottoming out.
There were lots of face shots and fat slashes to be had, so we lapped Seneca and Deer Run finding remnants of untouched snow. With everything we'd been through, we were pretty devil-may-care, dipping into the woods and back onto other trails.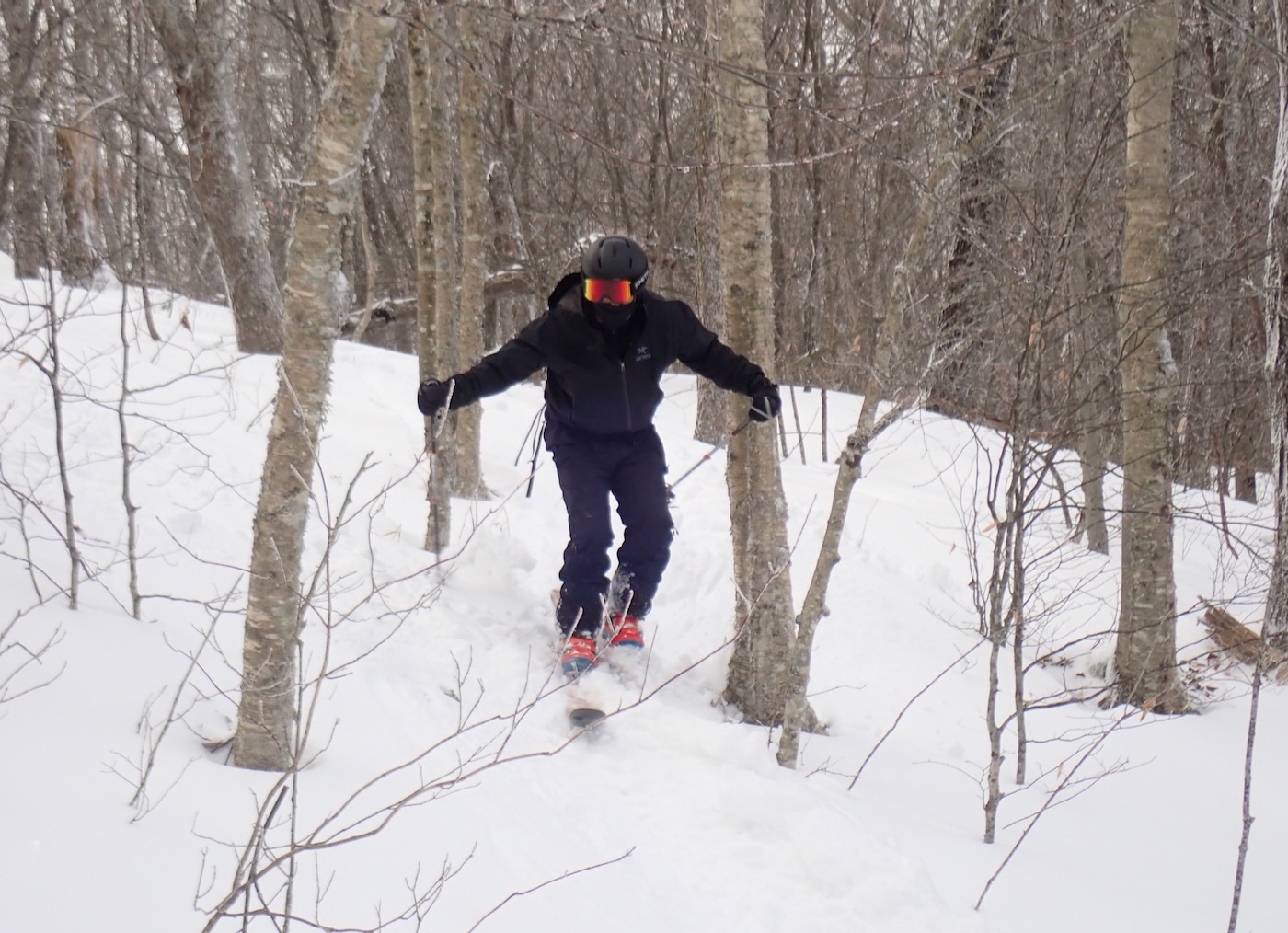 At 1 o'clock Harvey arrived from points west to link up for some laps on the Tomahawk. Soon we found ourselves looking back into the trees. There were some good turns and some bad, as we made our way through Dreamcatcher. We buy 'em to ride 'em, and tune them up after.
Our final run was the sweetest, we hit Peekamoose to get back to our car without a hike. The headwall was thin but the rest of the blue cruise was a field of heaven. Despite our challenges in the morning, it was still a good day. Beautiful weather, great snow and good friends. Now it's time to pick those rocks out of my base.