It had been too long. If my notes are correct my last real day of skiing last season was March 8. We all know what happened, I'll try not to dwell on it, too much.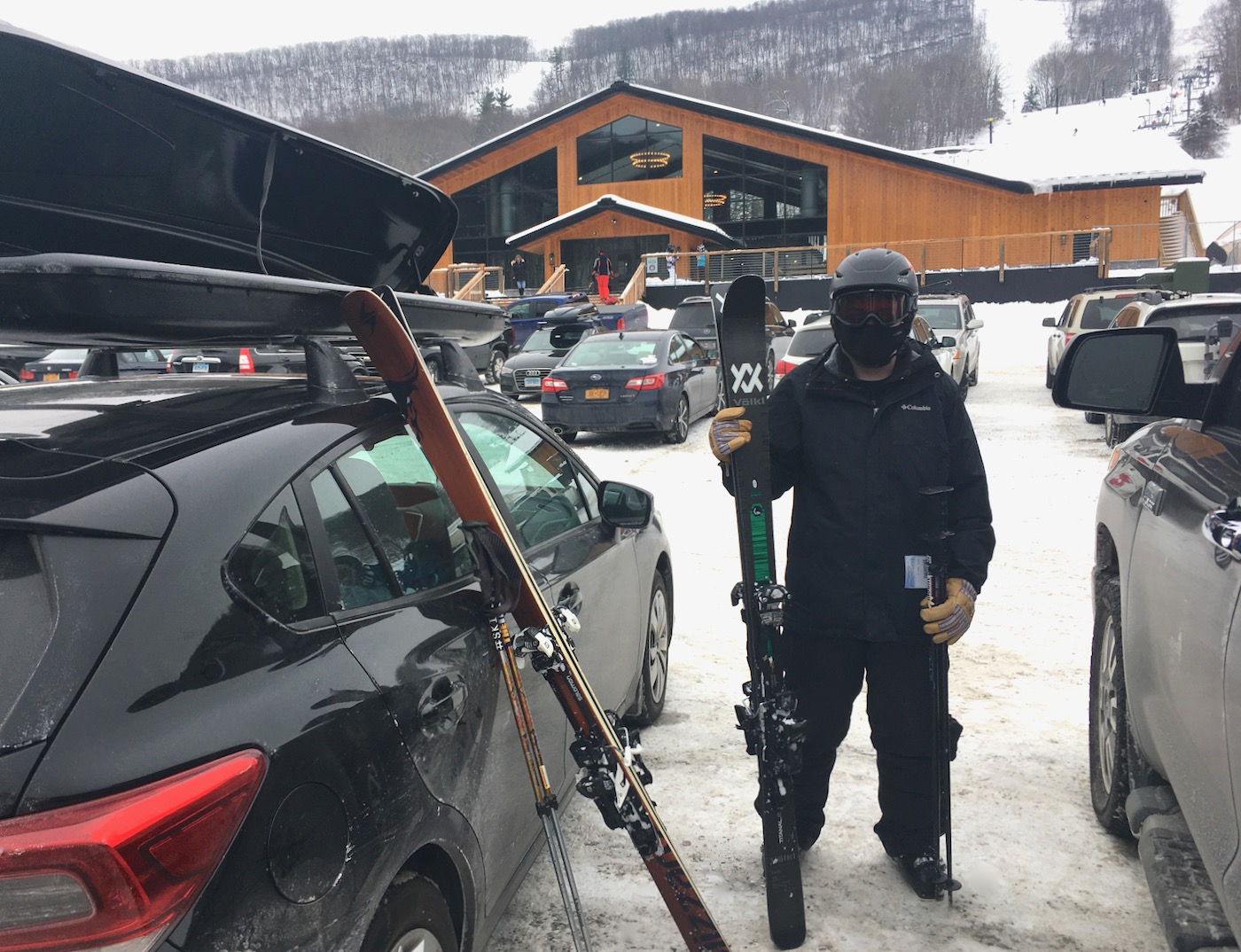 Last weekend I went online and figured out how to get reservations at Catamount on our Indy Passes. I'd already waxed our skis so I just had to warn Junior that he was getting up early on Sunday and we were all set.
The drive up the Taconic Parkway went smoothly; Junior slept in the passenger seat and I enjoyed the familiar scenery. I exited onto Route 23 and headed east to the border of New York and Massachusetts where Catamount straddles the line.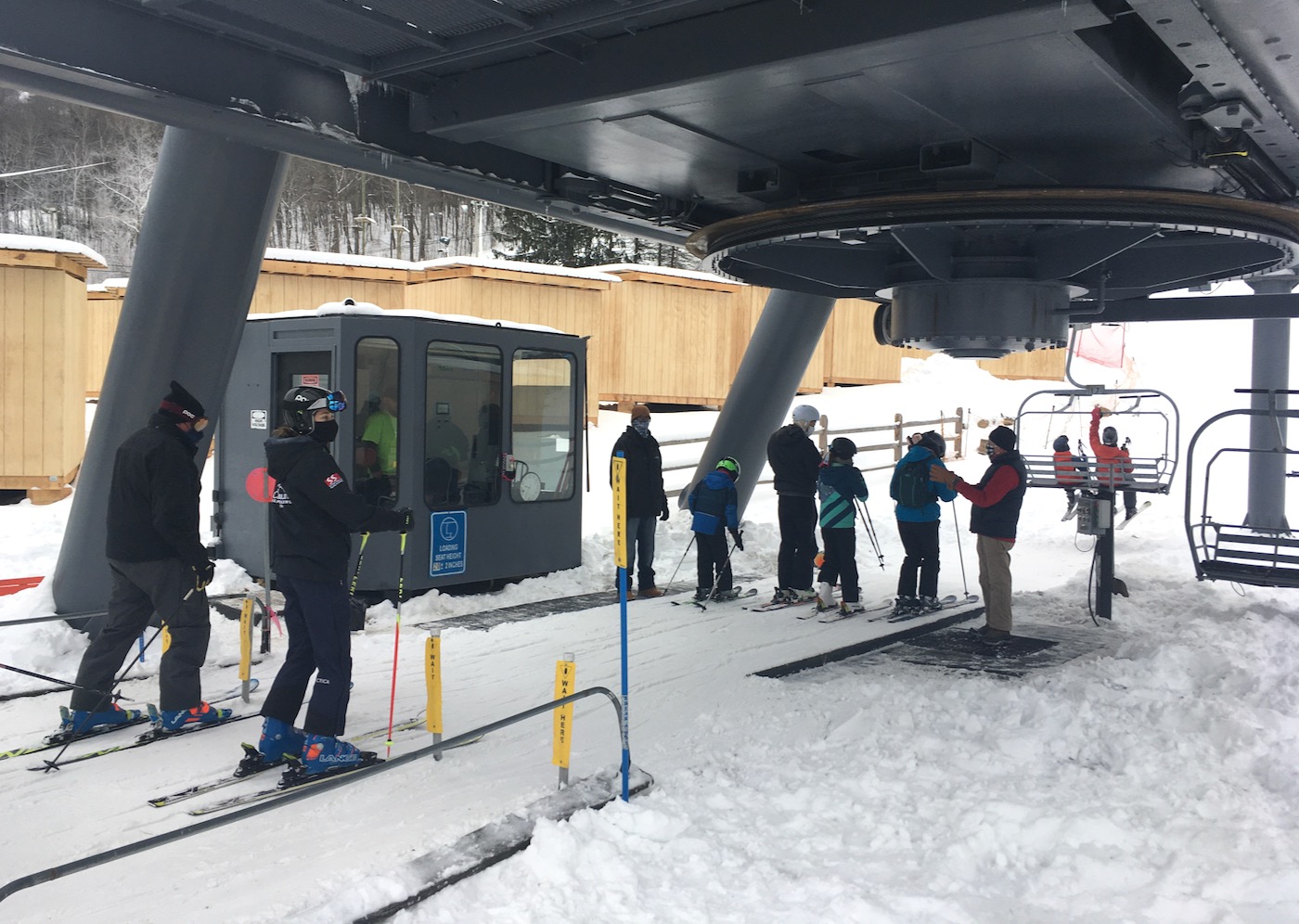 We parked at 8:30 AM in the second or third row of cars. The lifts were already bringing skiers up the hill. As we booted up at the car, it all felt comfortable and familiar — the cold air, the dull upstate overcast, the sounds of other skiers getting ready and the parking attendants directing vehicles. It was almost, normal.
Of course it wasn't normal. There were a lot more chairs and fire pits set up outside as well as a bunch of newly constructed individual wooden cabanas. When I went inside the new lodge, I saw that things were more spaced out then in the past and they had installed tall dividers to put between the tables, like sneeze guards at a giant salad bar.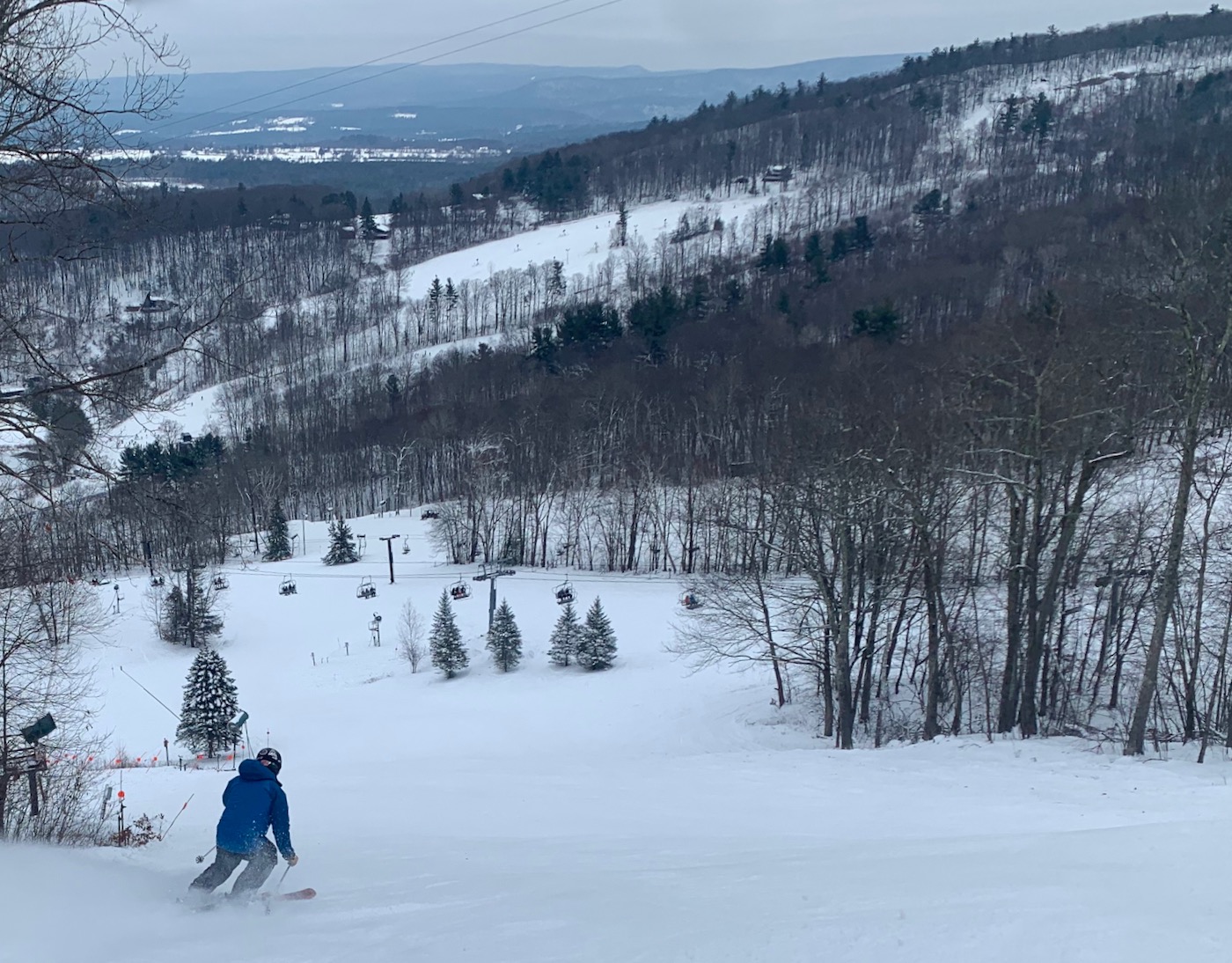 Everyone was wearing a mask. The line for the outside ticket window was long, but it moved fast enough. Our Indy Passes were processed quickly. None of it was enough to spoil our joy at being back on the hill.
Just like that we were on the quad, headed up and skiing again. There was a decent amount of snow on the ground. Catamount wasn't in the bullseye of the storm but they got their share. It was their third day of operation with nice soft packed snow, no ice to mention.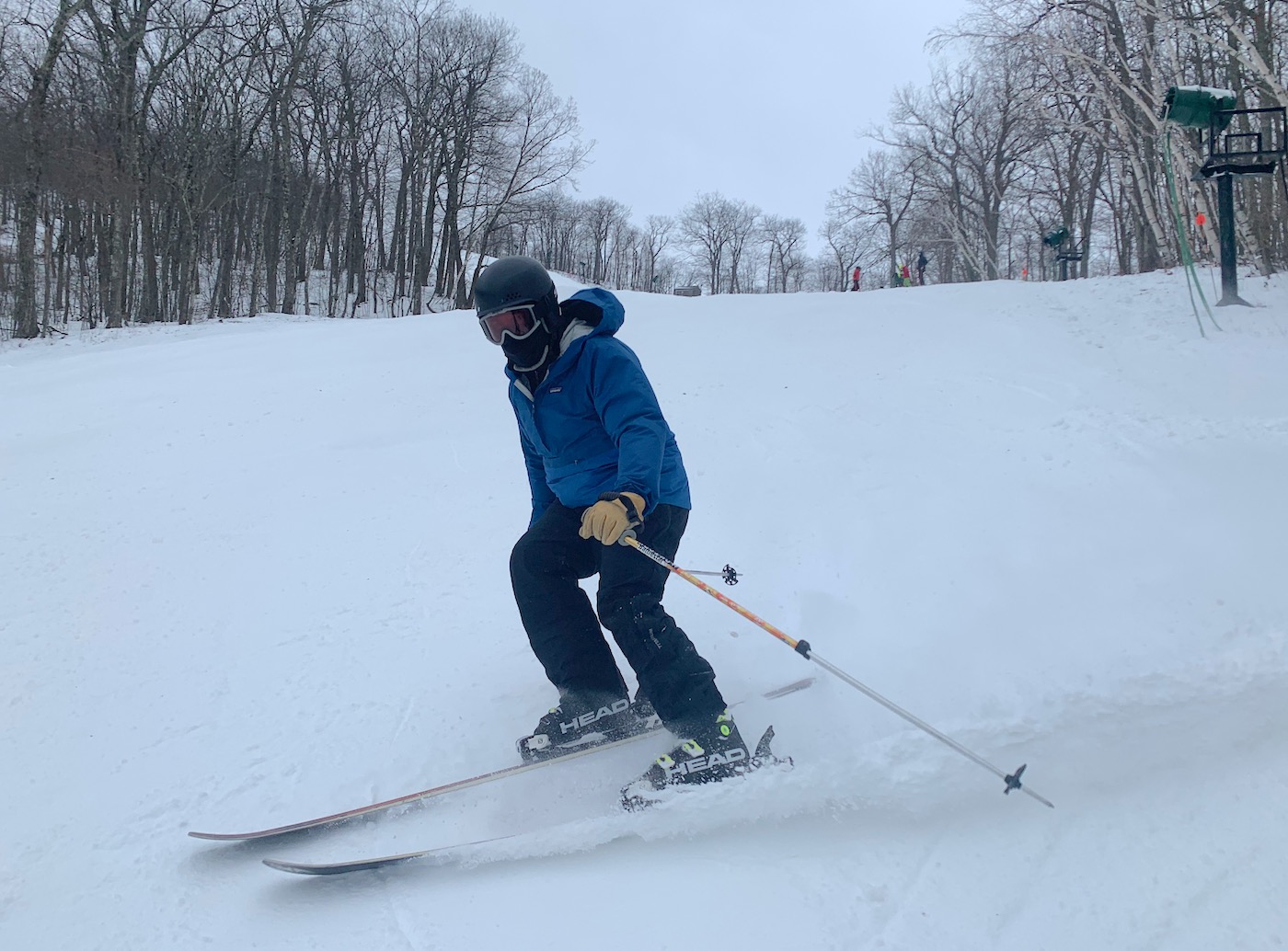 Our favorite trails, Catapult and Ripper weren't open yet but we enjoyed the available terrain. Arriving early really paid off this time as the crowd built up gradually over the course of the morning.
December is the busiest time of year for me, and I'm never really off at this time of year. Several times I had to take calls and head down to my car to look at my computer so Junior got more skiing in then I did.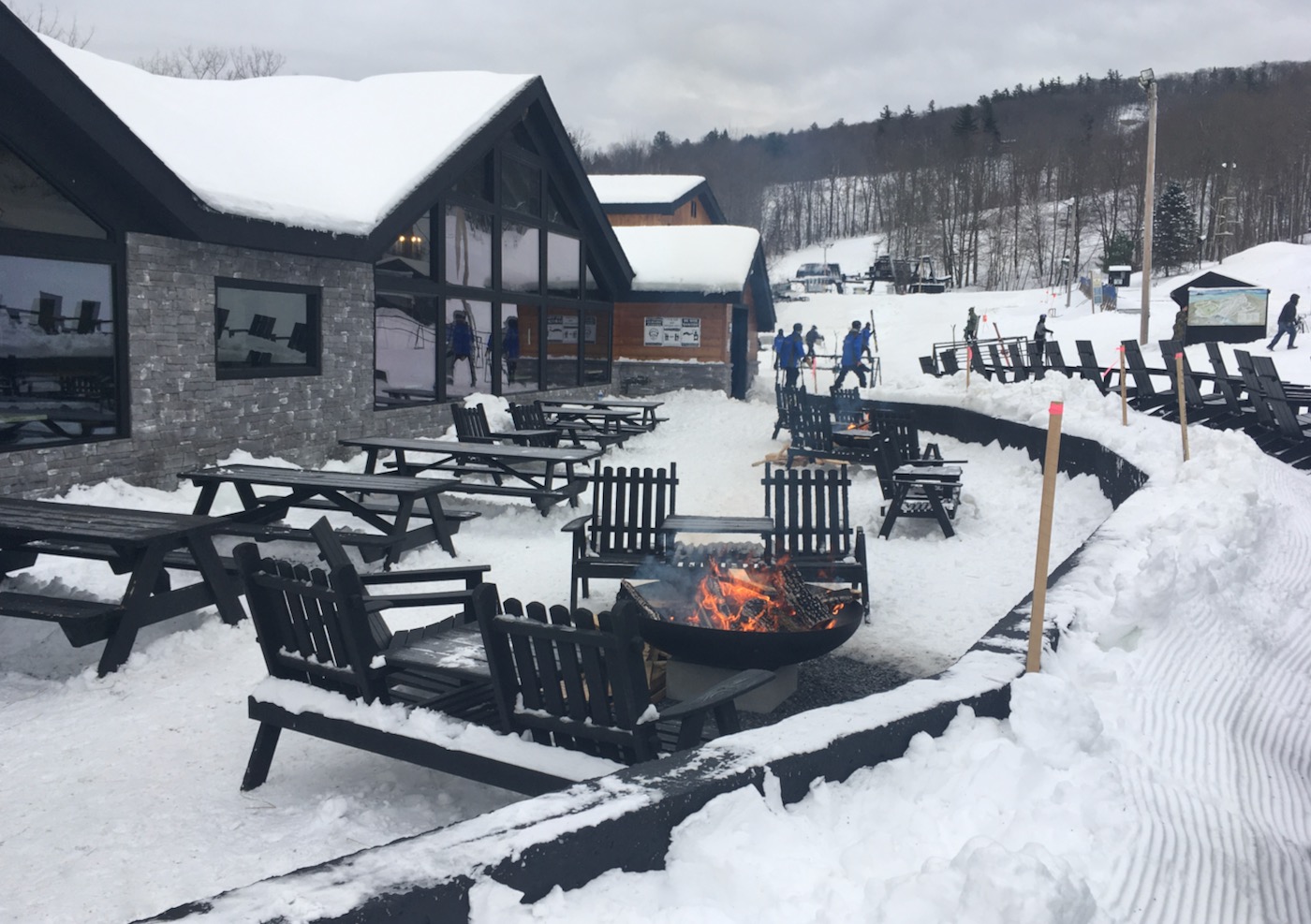 He was on a new pair of Vokls, an early Christmas present, and loving life. It's possible he was even more happy to be skiing again then I. Objectively it wasn't an extraordinary day. It wasn't a powder day. I didn't meet any celebrities or rack up some ridiculous vertical.
Everybody seemed to be having fun and adjusting to the new rules, respecting each others' space, staying outside rather then crowding into the lodge. Catamount seemed to have really thought things through and had the place set up to be as safe as possible while still preserving their homey charm. It was good to be back.
---
Once again, NYSkiBlog is joining with The Indy Pass to bring exposure to independent mountains. This piece is part of our effort. For more information visit the Indy Pass website.