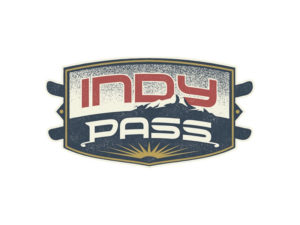 Skiers are making pass decisions for the upcoming season and there's a lot to consider. My family skied primarily on the Indy Pass last season. Living in the Hudson Valley it worked well for us.  We're likely to go with it again.
Last year the Indy Pass was new. For their sophomore season, they are tweaking the product a bit. Beyond the addition of more mountains, one of the big new features is that there are now kid prices. A regular Indy Pass will be $199 for adults and $99 for kids 12-and-under.
There will also be an add-on option. If you buy a season pass from one of the Indy mountains, then an Indy Pass would only be $129 additional. Last year we chose the only option: the very reasonable $199 stand alone pass. Here's my recap.
---
The first stop on my "Indy Tour" was Catamount. It's an old favorite for me and my kids. I brought them there for lessons years ago and always enjoyed skiing the hill. Catamount has recently seen some big upgrades, including a new lodge, new lifts and a number of new trails cut. It hasn't lost its classic charm but the changes are welcome and definitely enhanced our skiing experience.
Of the "full size" mountains on the Indy Pass, it's the closest to NYC. If my kids were younger, buying a season pass to Catamount with an Indy Pass add-on would be an easy choice for next year.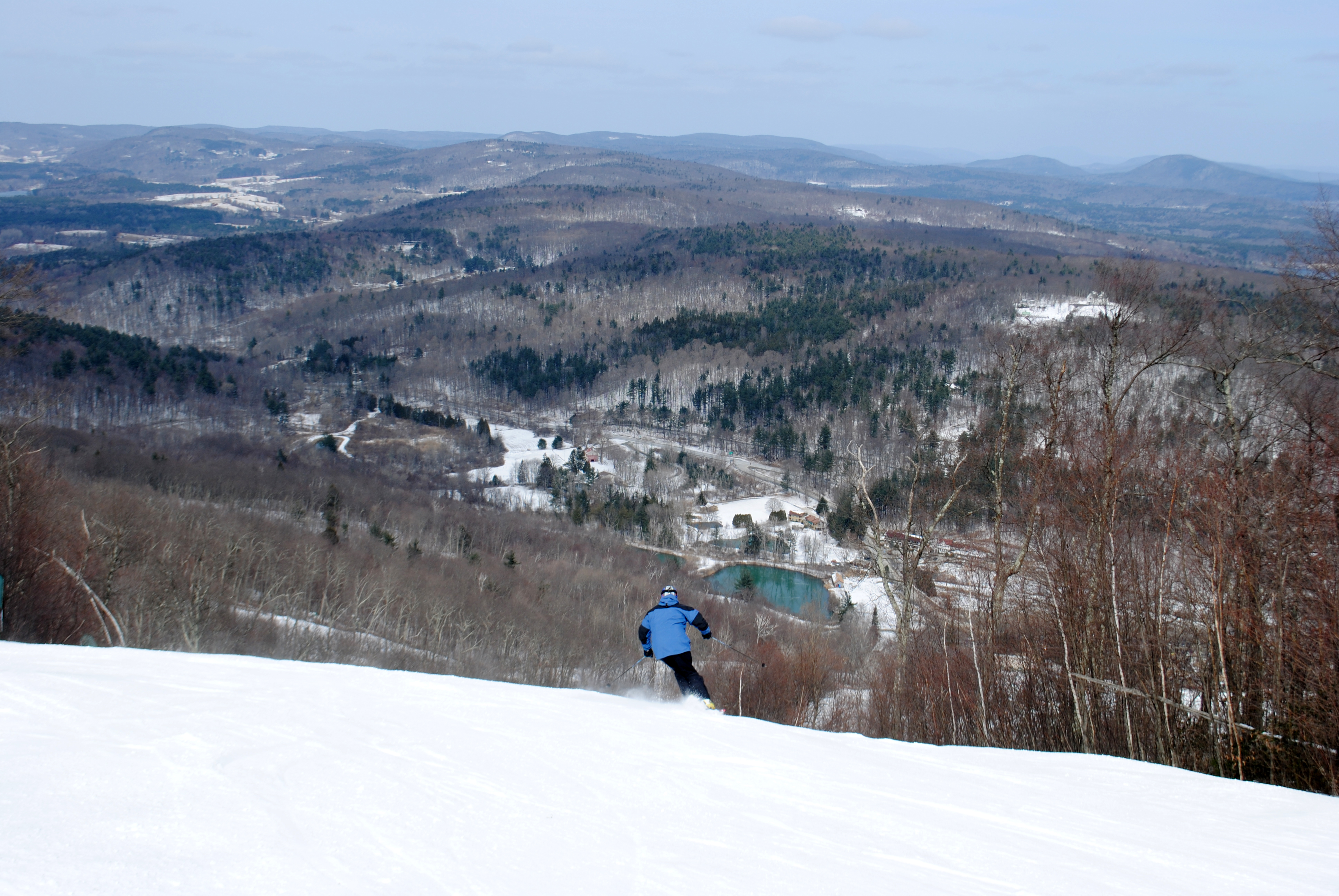 Our next stop was Magic in Vermont. I'm new to Magic but it is now one of my favorites. The terrain is diverse with enough challenge to keep me interested and the lift lines are generally short. The fun, welcoming old school vibe and the Black Line Tavern are a bonus.
Berkshire East was my first new discovery. I'd never been and I think I had some misconceptions about it. While any kid would be lucky to have this as a home mountain, calling it a family hill doesn't do it justice. It has a wide range of different trails, including some steeper stuff. I was impressed by their operation: aggressive snowmaking and really well run lifts; my kind of place.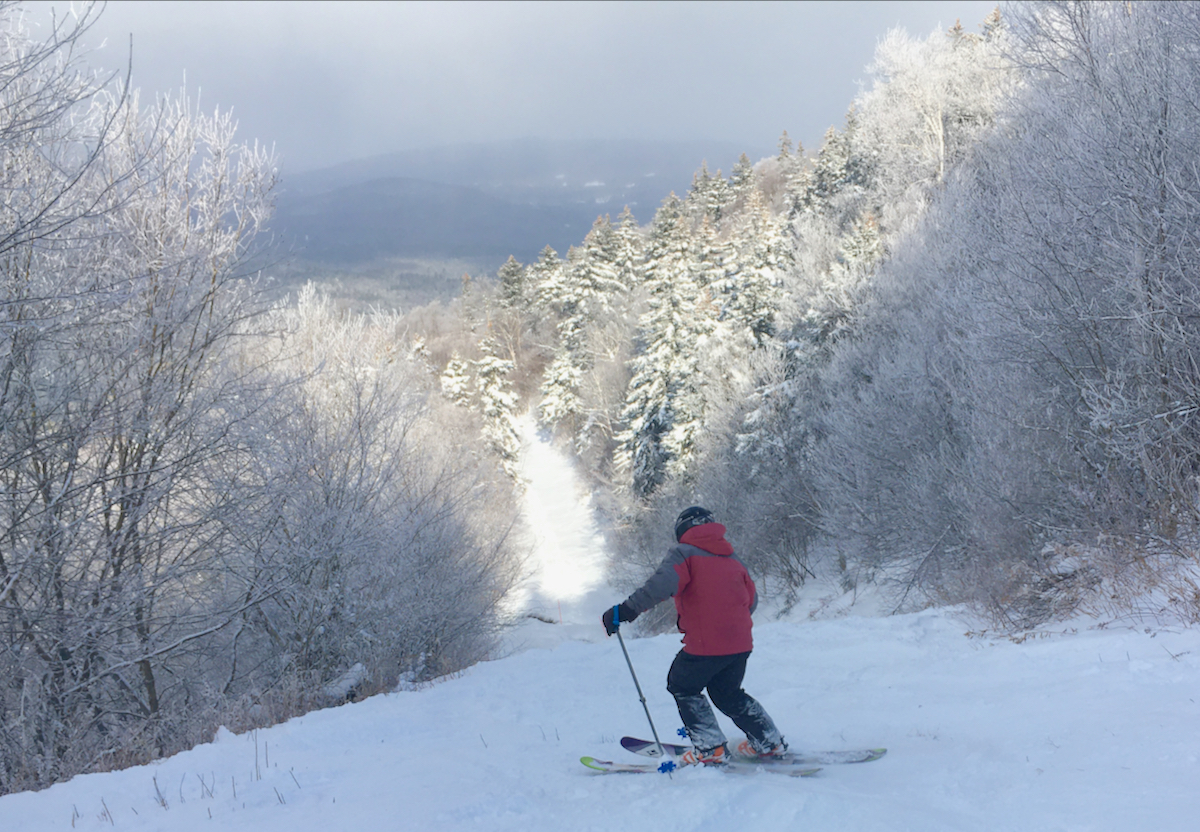 Two other new ski areas I visited were Shawnee and Mohawk. They are both smaller hills but each posses their own charms. I'd never skied either one before last winter but I wish I had. They are both ideal places to teach your kids to ski. Mohawk just oozed New England charm. They even have a covered bridge.
Shawnee is a classic feeder hill. I'd guess that the majority of the people there were taking lessons, many of them looked to be out for the first time. Watching so many never-evers figuring things out provided a lot of entertainment but it was also encouraging. If half the folks I saw snowplowing down that bunny hill stick with it, our favorite sport might have a future.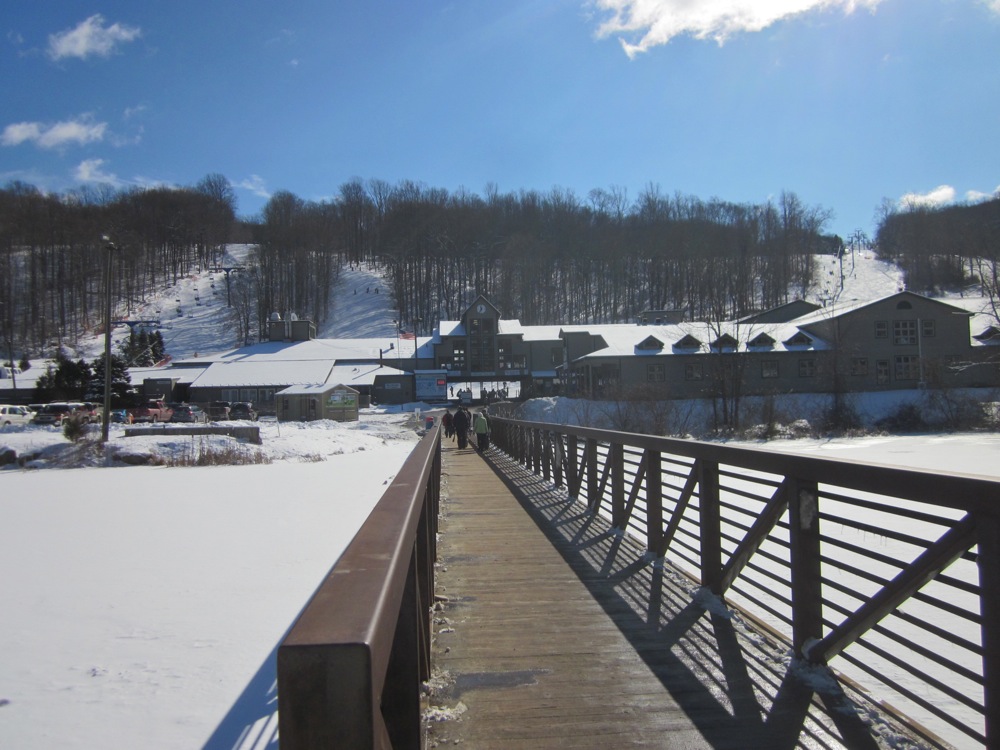 Before the early end to the season we got to Greek Peak too. It was my second time visiting Virgil NY and we had a great day. Greek is a great mix of old school terrain and updated infrastructure, including a big hotel and a water park. My kids especially enjoyed the tree skiing off of chair 2. I had plans to get back to Greek for a second visit but the craziness of last March intervened.
I also wanted to visit Bolton Valley and Suicide Six in Vermont last spring, not to mention several ski areas in New Hampshire. They would have been new resorts for us. Had I known what was coming, I might have squeezed more skiing into February, somehow.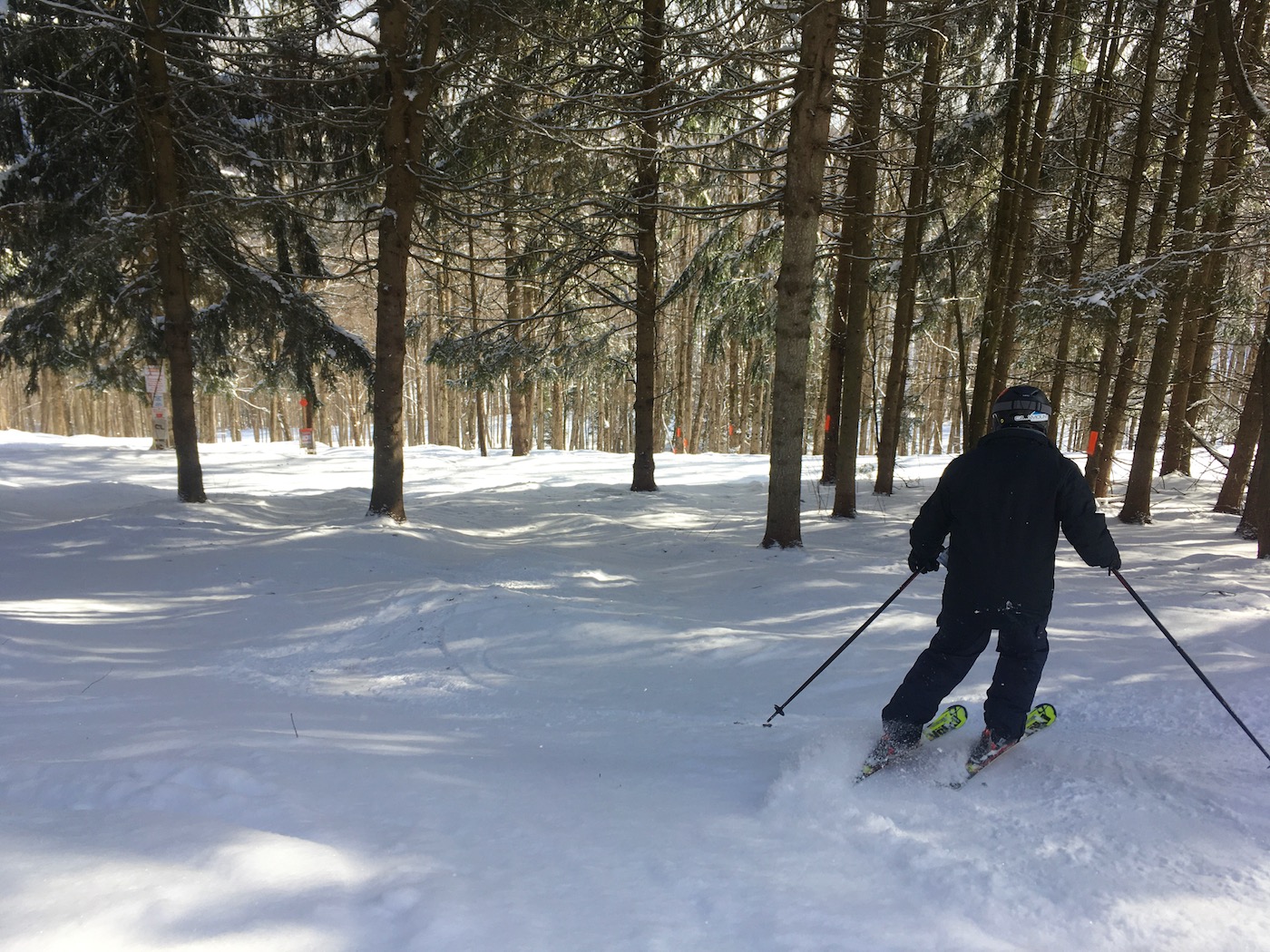 Even with the craziness of last spring, we got $200 of skiing out of our Indy Passes. Math is not my thing but I'm pretty sure if we broke it down per ski day, our Indy Passes delivered 1980s-era pass prices. For our family and the way we like to ski, the Indy Pass was, and is a great option. We're in again for the upcoming season.
---
NYSkiBlog is once again joining with The Indy Pass to bring exposure to independent mountains. This piece is part of our effort. For more information visit the Indy Pass website. And make sure to like our Facebook page for details on how to enter to win an Indy Pass, coming soon!