I got a third day on my Indy Pass last Saturday at Berkshire East in Massachusetts. It got me thinking: multi-resort passes are appealling to me for three reasons.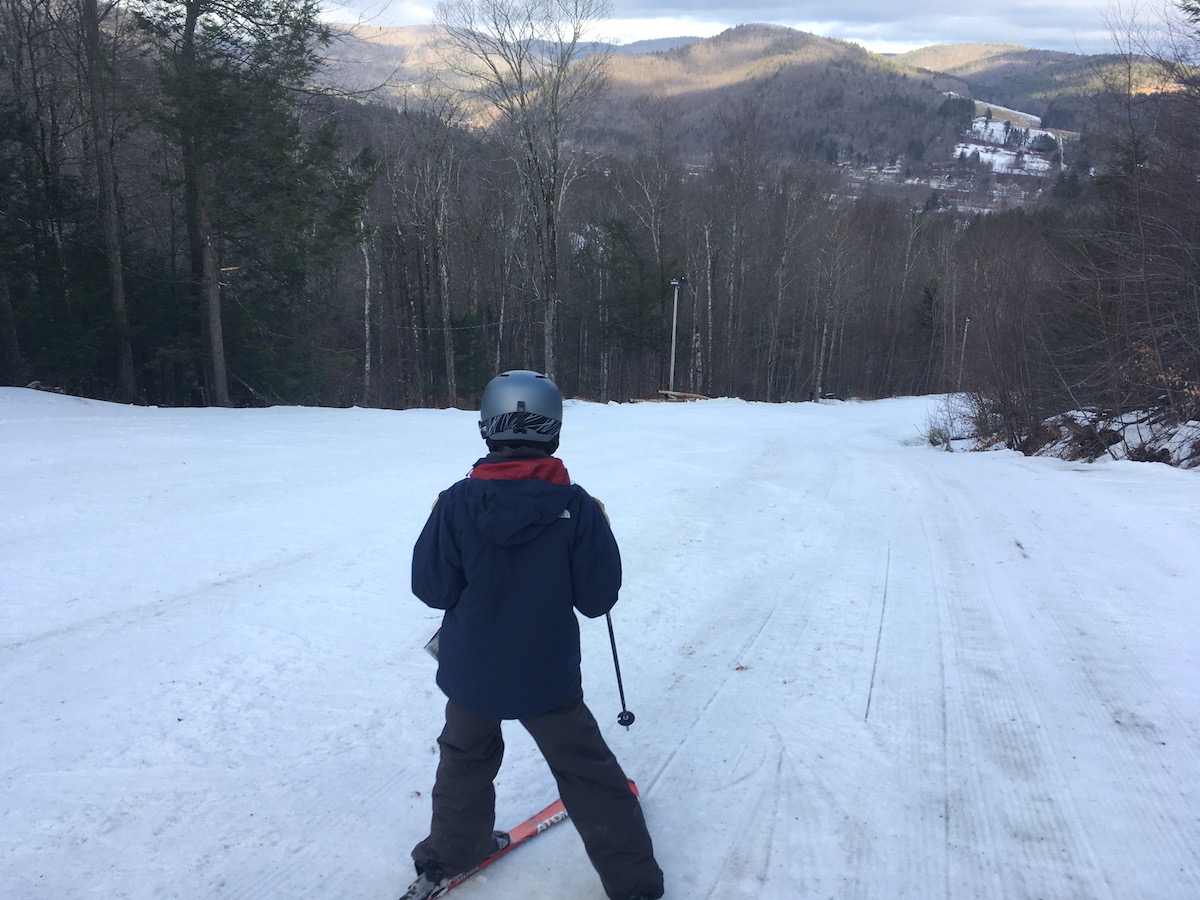 The economics are paramount, of course. The price, divided by the number of days you're hoping to ski, is compared to the window price for all those days. For my Freedom Pass or Max Pass, I needed ten days of skiing to break even. For the Indy Pass, it's five or six.
Second is skiing hills I know and love. That's the hook. Last year, I had a Freedom Pass through my Plattekill season pass. The year before I had a Max Pass. I loved several of the Max Pass hills including Whiteface, Gore, Killington and Pico. Both passes felt like a safe purchase.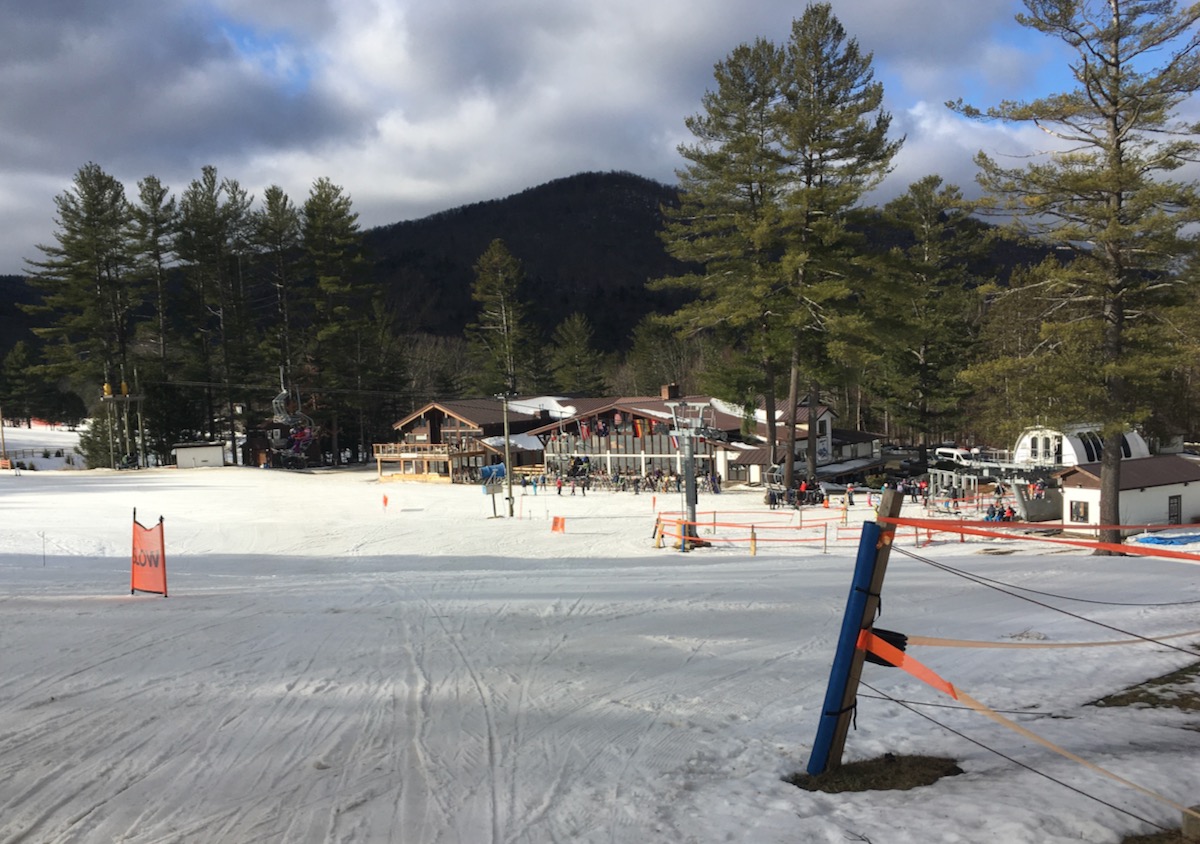 The third thing is exploration. Before the Max Pass, I'd never skied Stratton or Okemo. Last year I discovered Magic through the Freedom Pass. The Indy Pass has several mountains that I haven't skied but have piqued my curiosity. I learned to ski at Jiminy and somehow had never made it to Berkshire East.
We arrived early. The lifts were turning and it looked like patrol and race kids riding up. We got our RF cards and were on the quad just after nine. The Summit Quad is a fixed grip with a conveyor belt loading station so it moves pretty quickly.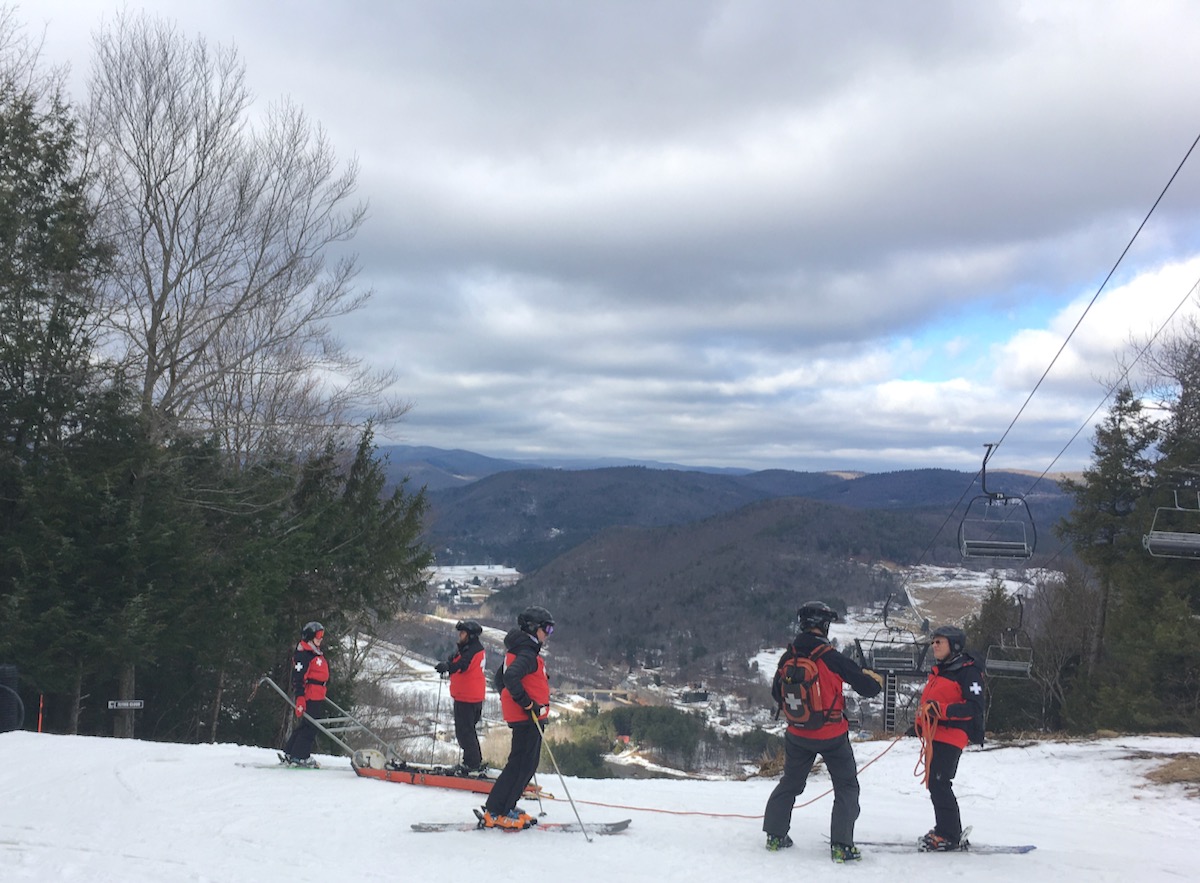 My youngest got a real kick out of the conveyor. Sometimes these systems seem like more hassle then they're worth but in this case it worked great. The Berkshire Lifties know how to run it and the regulars know how to ride it.
The boys wanted a warmup so we followed the "easiest way down" signs to Outback and Roundabout, two long easy cruisers on skiers' left. This route deposited us at the bottom of the Wilderness Quad, another fixed grip. We rode that lift a few times to explore Exhibition and Lower Competition and a few other blue trails.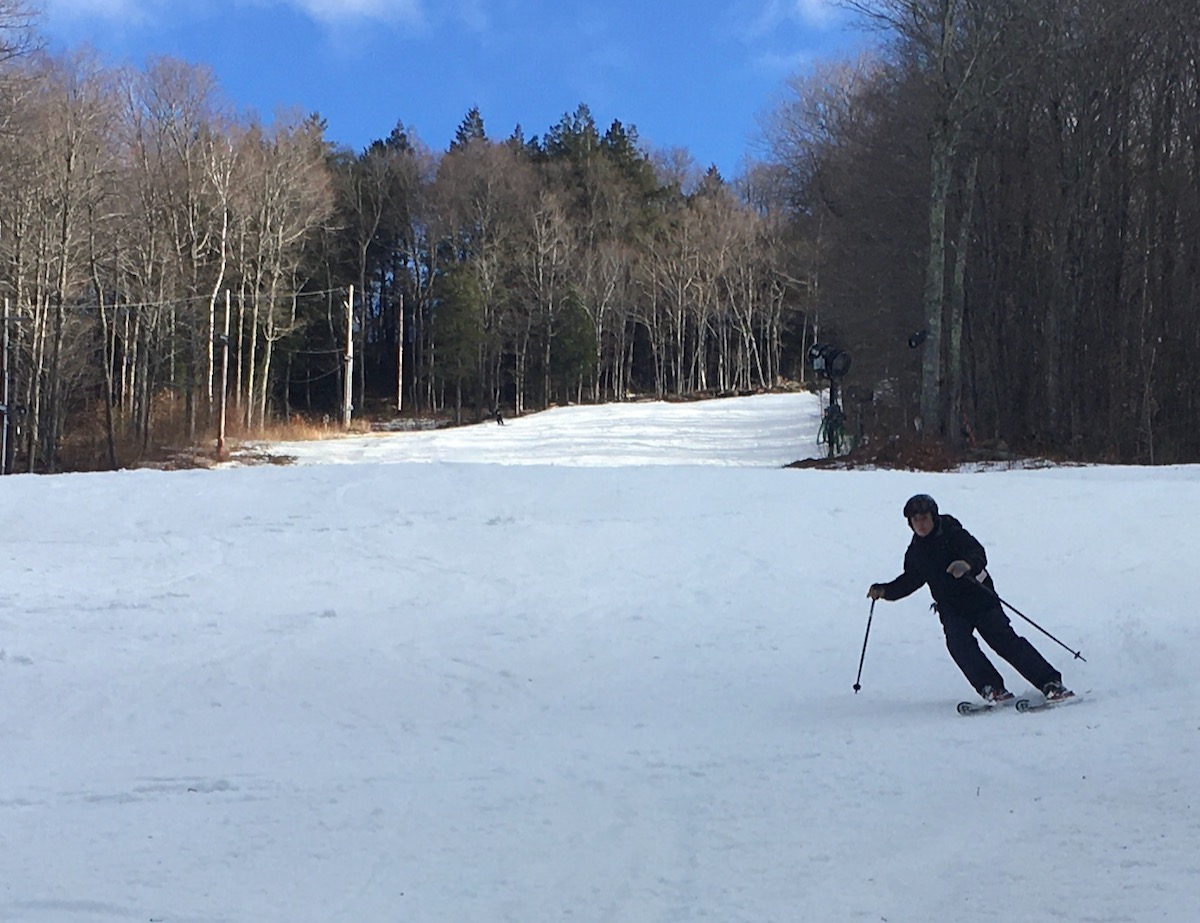 We then made our way back to the Summit Quad to poke around the other side of the mountain. Surface conditions were pretty good, especially considering the recent weather challenges. Berkshire's snowmakers obviously know what they're doing.
The morning was overcast but temps were well above freezing so we weren't dealing with any icing problems. I'd describe the snow as frozen granular and packed powder in the morning and it softened into mashed potato goodness as the day went on.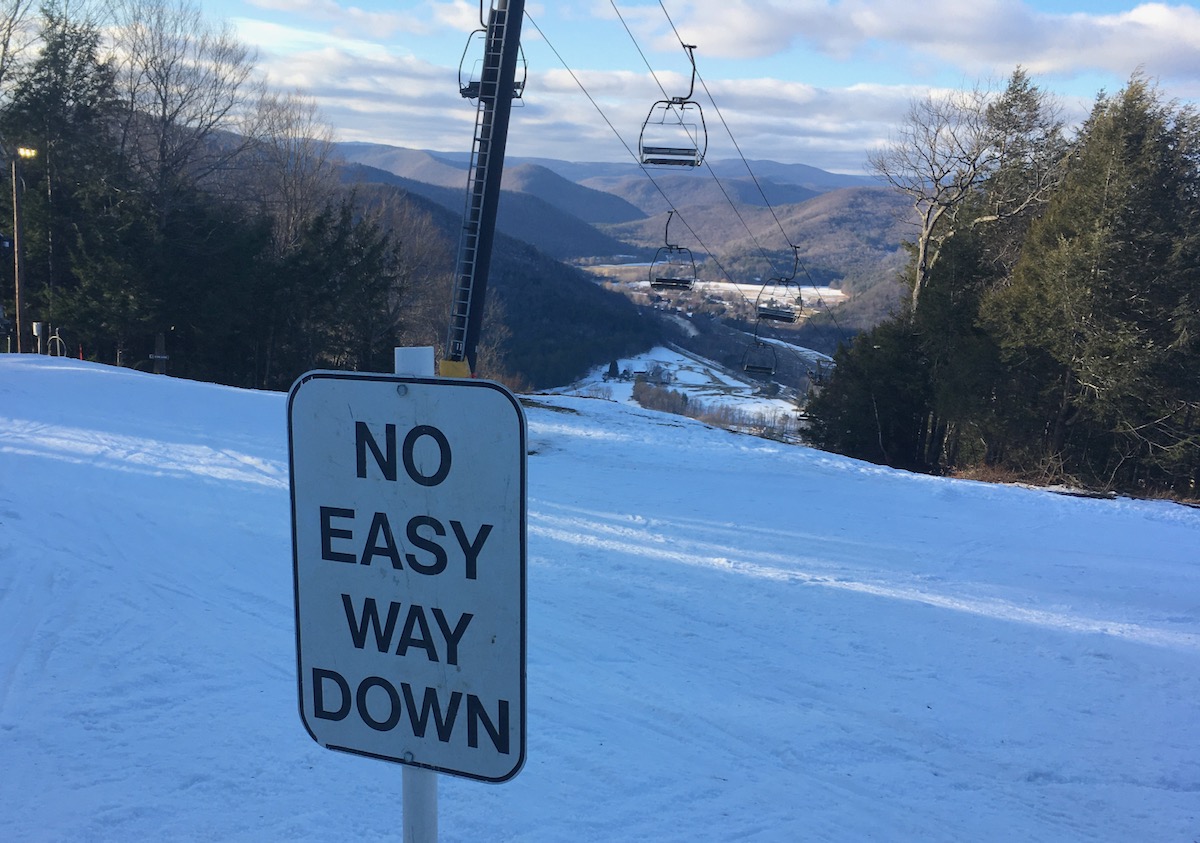 Berkshire East is a family hill. There were racers and ski schoolers everywhere, both on the hill and in the lodge. Everybody seemed to know everybody else. Kids were everywhere acting like kids, but not in an obnoxious way. It was Christmas week, but I don't think we stood in a line for more then five minutes at any point during the day. The atmosphere was laid back and stress free.
At 11:30 we broke for lunch. I bolted my chili so I could quickly check out the two open black diamonds, Upper Competition and Flying Cloud, before my kids finished eating. I collected the boys and led them to Upper Competition. Everybody had fun.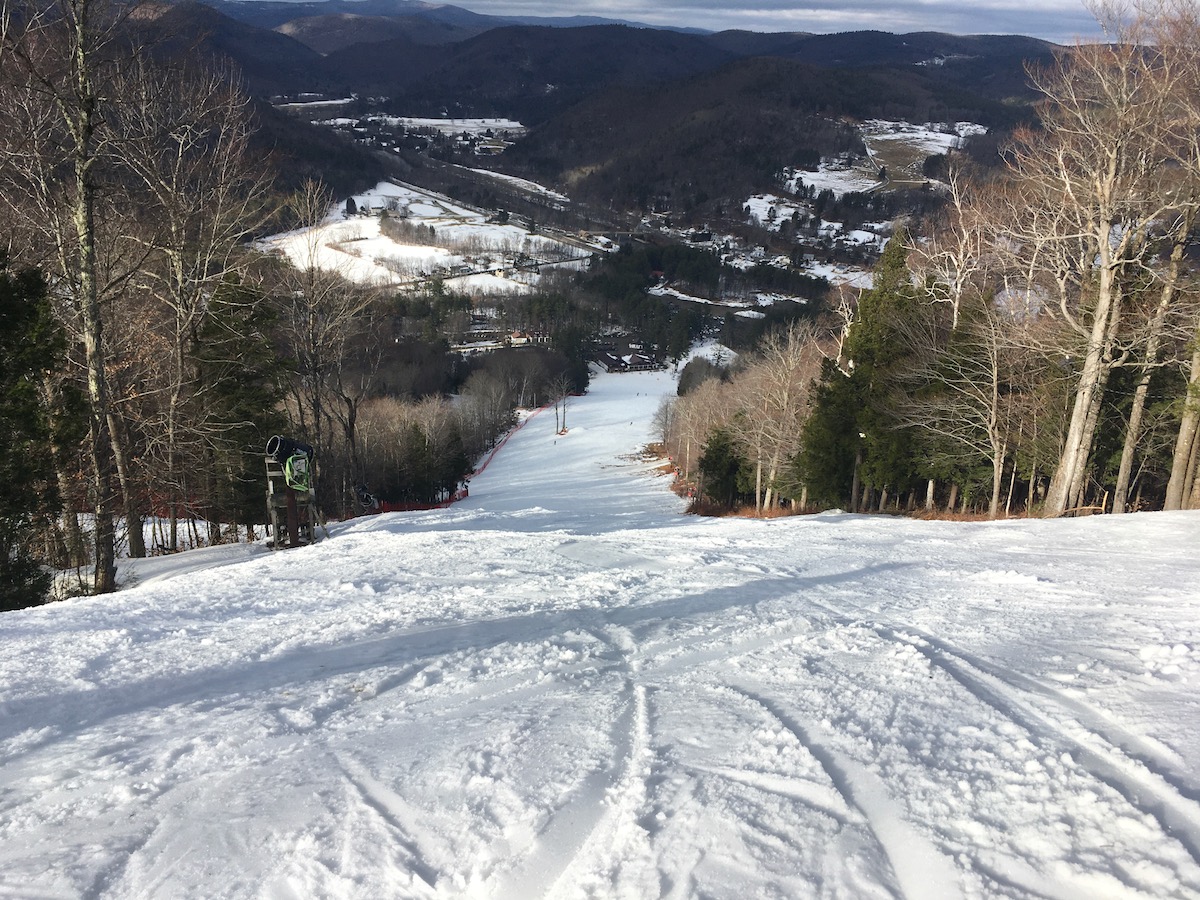 By 2pm, the kids were shot so we headed back into the lodge. I wasn't quite done so I left them for another run on Flying Cloud. One run turned into two, and then five. I hot-lapped Flying Cloud and Competition until 3pm. My thighs burned at the bottom of each run but the lift ride back to the top was just long enough for my legs to get ready for another go.
When I returned to the lodge, the boys didn't seem to mind my extra runs. We lugged our gear back to the car and I punched in my parents' address in Albany for a little post- holiday family time. The ride home was a beautiful drive through North Adams and a little sliver of Southeast Vermont.
---
NYSkiBlog is joining with The Indy Pass to bring exposure to independent mountains.
This piece is part of our effort. For more information on The Pass visit the Indy Pass website.