My younger son wanted to go to Plattekill on Saturday. He missed Plattekill, and he told me repeatedly. He wanted to eat chili and nachos for lunch and the Plattekill lodge was the best for playing hide and seek at the end of the ski day. I admit it was a compelling argument.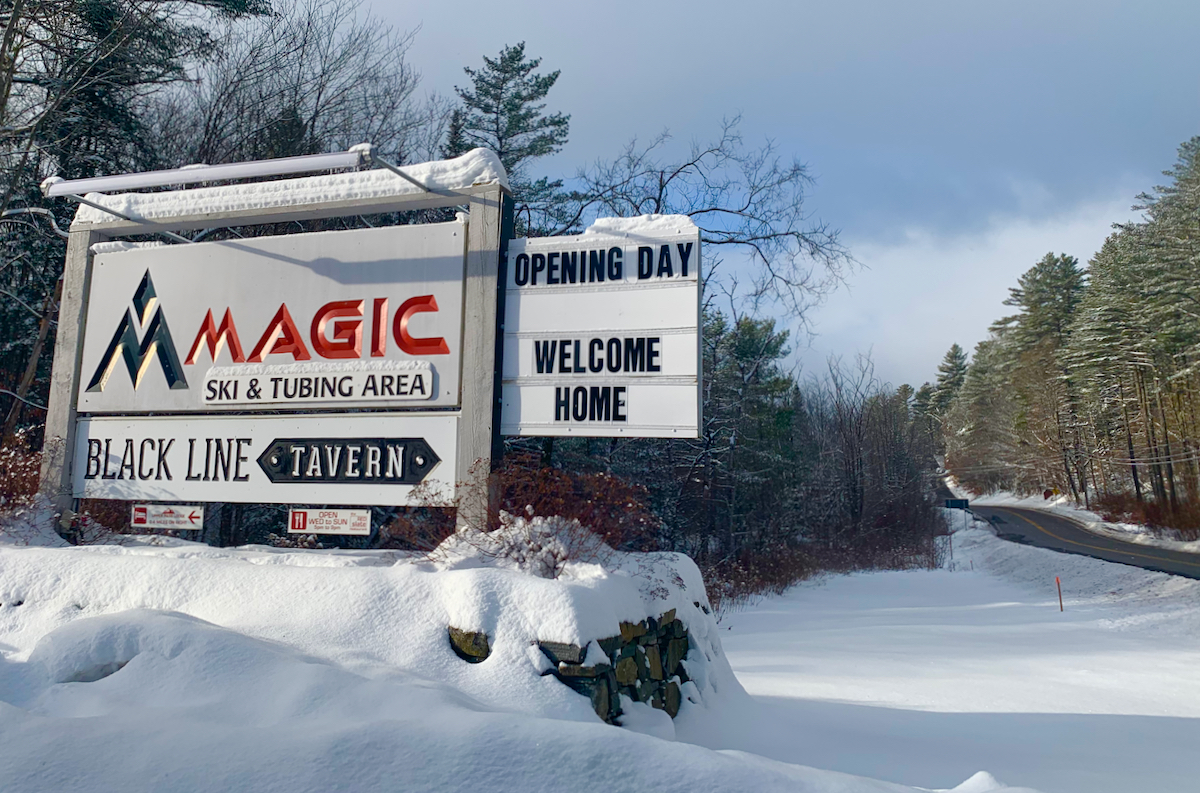 I told him he would like Magic. It was just as cool as Plattekill — cool trails, cool old lifts, cool and welcoming crowd. And considering the recent snowfall, there would likely be some cool powder to ski — just like at Plattekill. And, I assured him, Magic would have chili and nachos.
My son didn't care, but Magic is on the Indy Pass, a selling point for me. And like Catamount — our first stop on our "Indy Tour" — Magic has upped its infrastructure game, bigtime.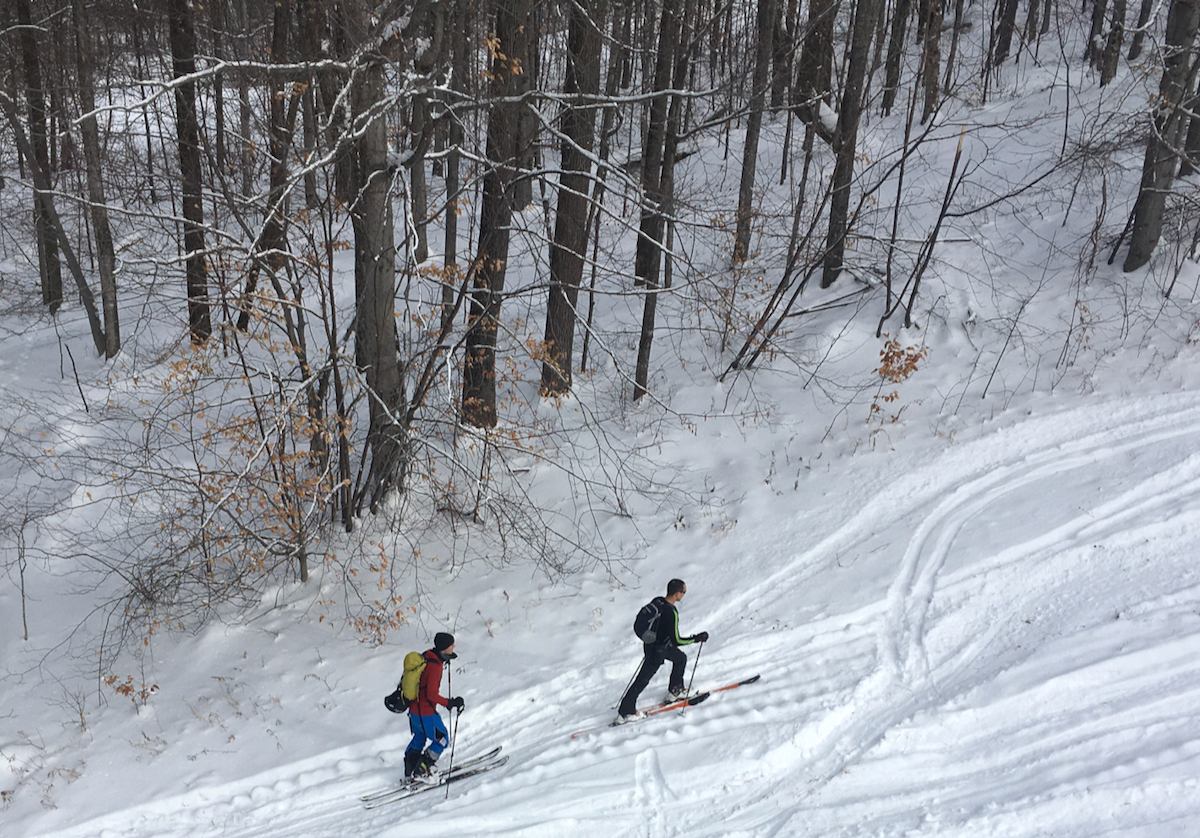 Their most visible recent upgrade is the installation of a "new" quad lift to replace the black chair. The new lift is not quite done yet, but the trusty red chair was more then enough for a great opening day.
And a great day it was, even if the start wasn't all that smooth. I set the alarm for 5:00 AM, hoping to be in line for first chair. I guess I hit the snooze because I have a distinct memory of half-conscious work-anxiety as I lay in bed. At some point my stupor subsided enough to realize it was Saturday and I actually WANTED to be up. I reached for my phone to check the time and it was already 5:37. "Dammit!" I said out loud as I leapt up and roused the kids.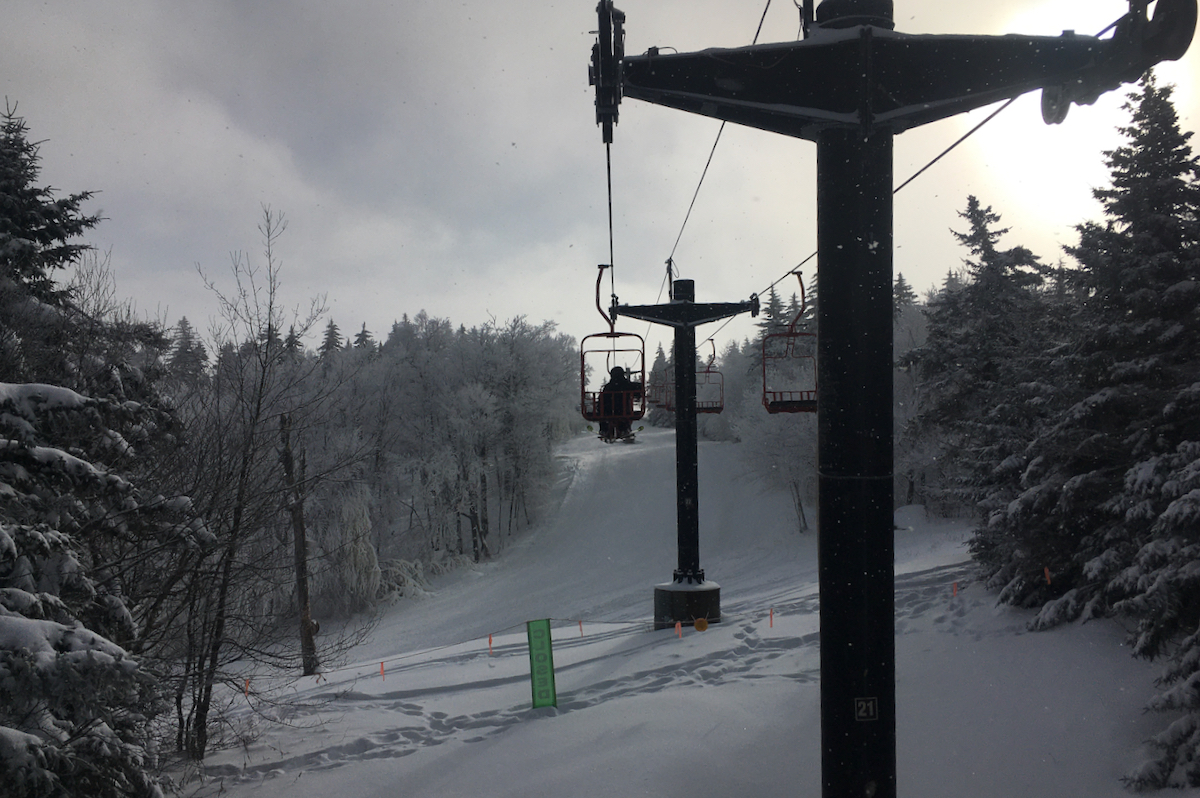 They were in their ski clothes, in the car and back asleep by 6 as I pulled out of the driveway. When we reached Magic, I found a spot in B Lot and headed in to boot up. We were finally on the lift by 10 AM.
Magic had a lot of terrain for opening day. As we rode up the red chair, I surveyed the results of the first hour we missed. Beautiful deep snow everywhere with a lot of tracks. The early birds scored, but there was still some untracked along the edges, and more new snow falling from the sky. To say I was excited to be there is a profound understatement.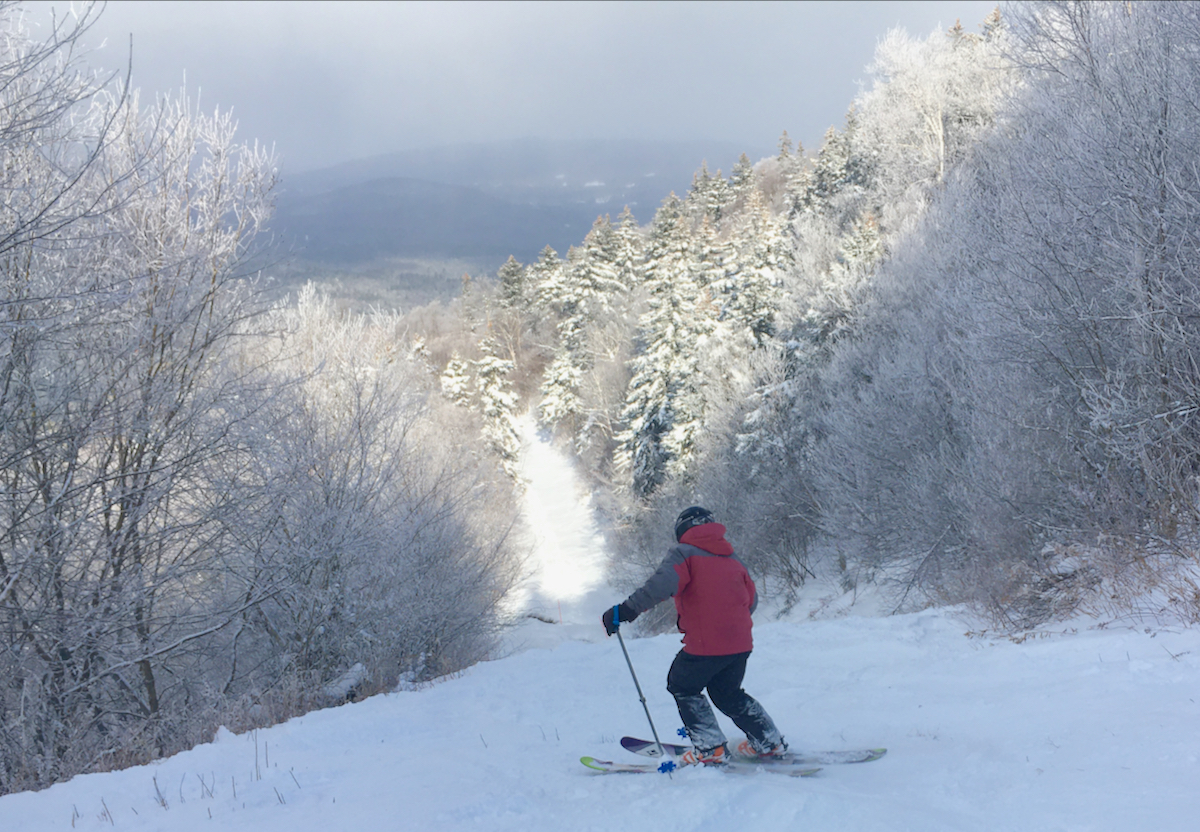 At the top, we went in search of fresh snow and we found it. Everywhere. I think my younger son had forgotten what skiing in the real stuff was like because as soon as we made our way past a couple of roaring snow guns and found a patch of untouched natural, he got really excited. My 13-year-old complaint machine was transformed into a powder hound.
Our late arrival meant that we had to hunt for it but that just added to the fun. My kids found bits of powder along the edges of trails, in nooks between the early arrivals' tracks, in neglected little crannies between trails. We had to dodge some thin spots and water bars here and there, which was more fun.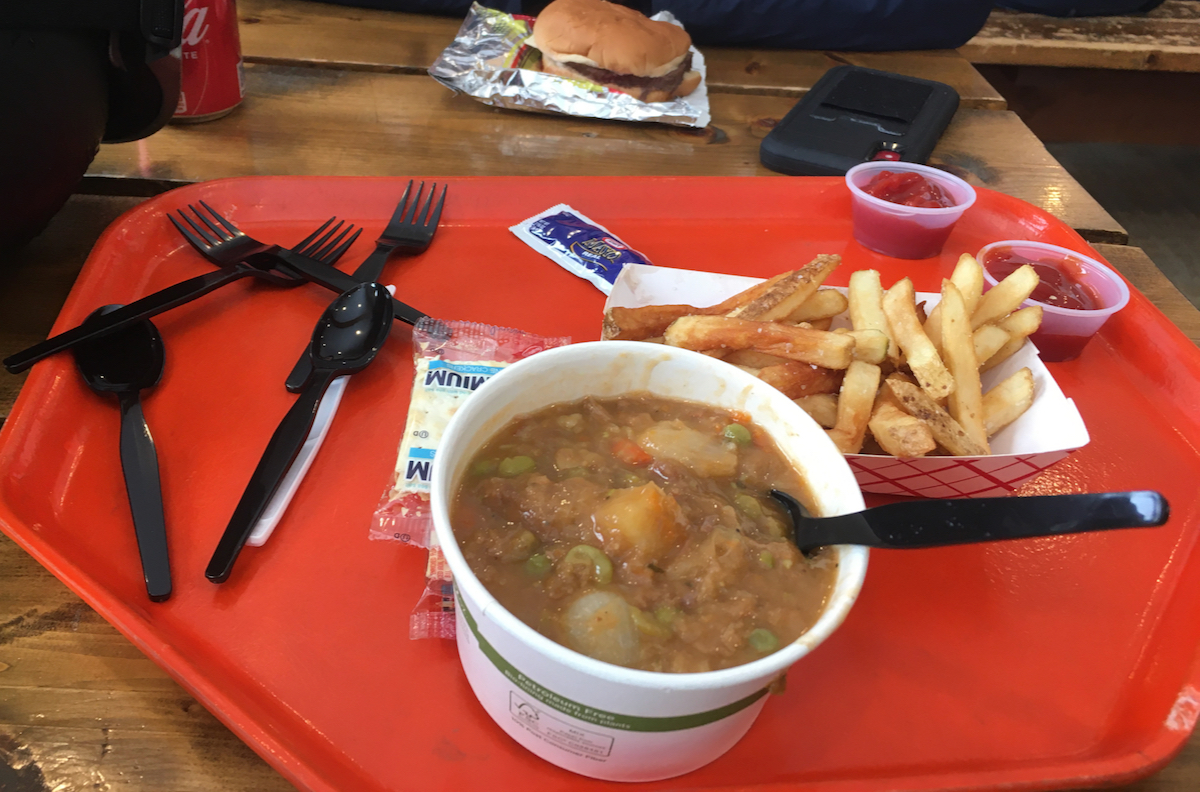 They were so engaged in exploration that they didn't ask for lunch until 1 in the afternoon — probably a record. We made our way into the lodge only to discover that Magic did not in fact have either chili or nachos on the menu. Even that catastrophe couldn't take the smiles off the boys' faces. We had burgers and beef stew.
After lunch I left the kids to explore the west side. My stated mission was to see if there was anything kid-friendly enough for the boys. I didn't find what I was looking for, but I had a great time poking around before heading back. By the time I hooked up with the boys again, I could tell they were running out of steam.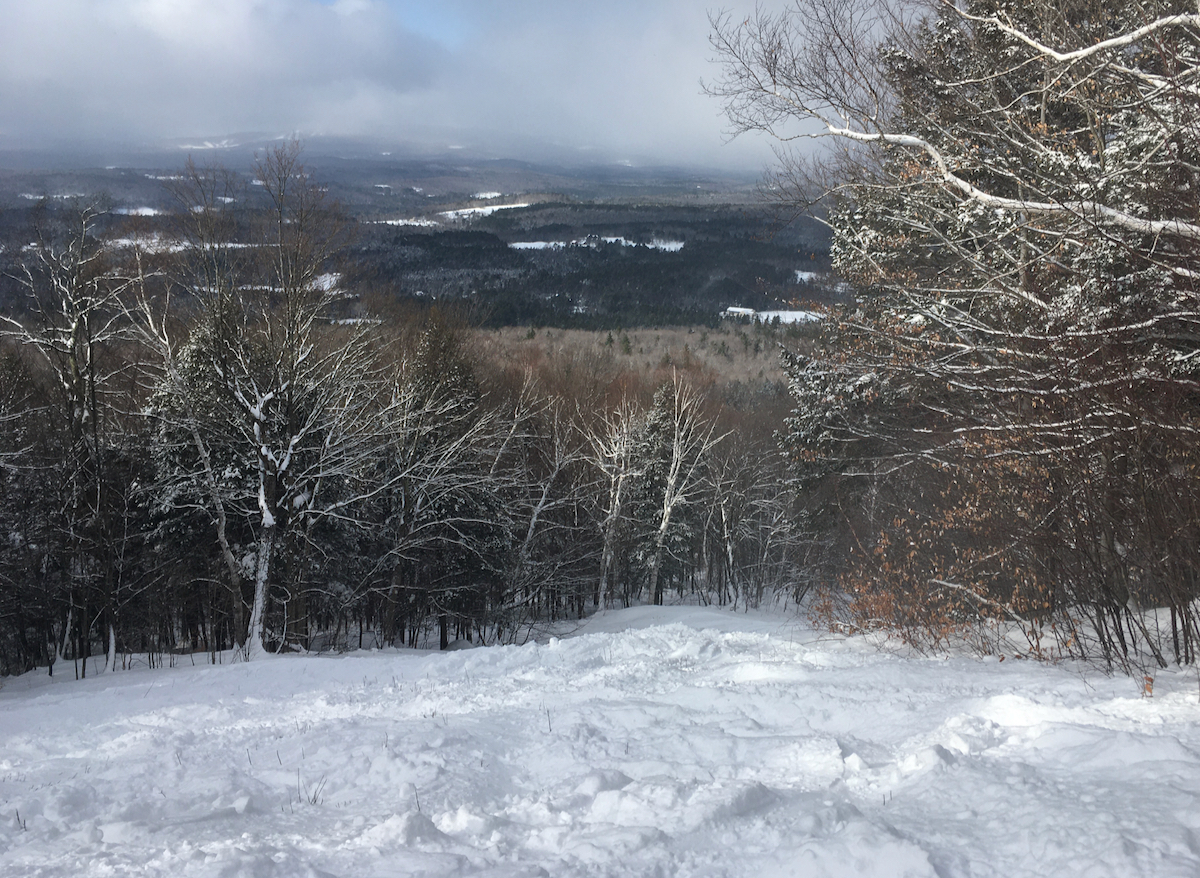 After a couple more runs we found ourselves back in the lodge. I was ready for a beer but the boys were either too old or too tired for ski-lodge hide and seek. They were thoroughly shot. I was tired too.
Thankfully, Junior had enough left to take a turn behind the wheel, which I appreciated. He got us to Albany and I took it from there for the rest of the trip.
---
This season NYSkiBlog is working with The Indy Pass, our effort to help bring exposure to the smaller mountains that aren't part of the bigger corporations.
For more information on the Indy Pass visit the website.