Like most of us, my winter was cut short. Not sure about you, but you-know-what also blew up my summer plans. Whiteface Sky Race? Cancelled. App Gap rollerski race? Cancelled. I'd also wanted to run the Pemigewassett Loop, a legendary route in New Hampshire's White Mountains. It just didn't seem prudent.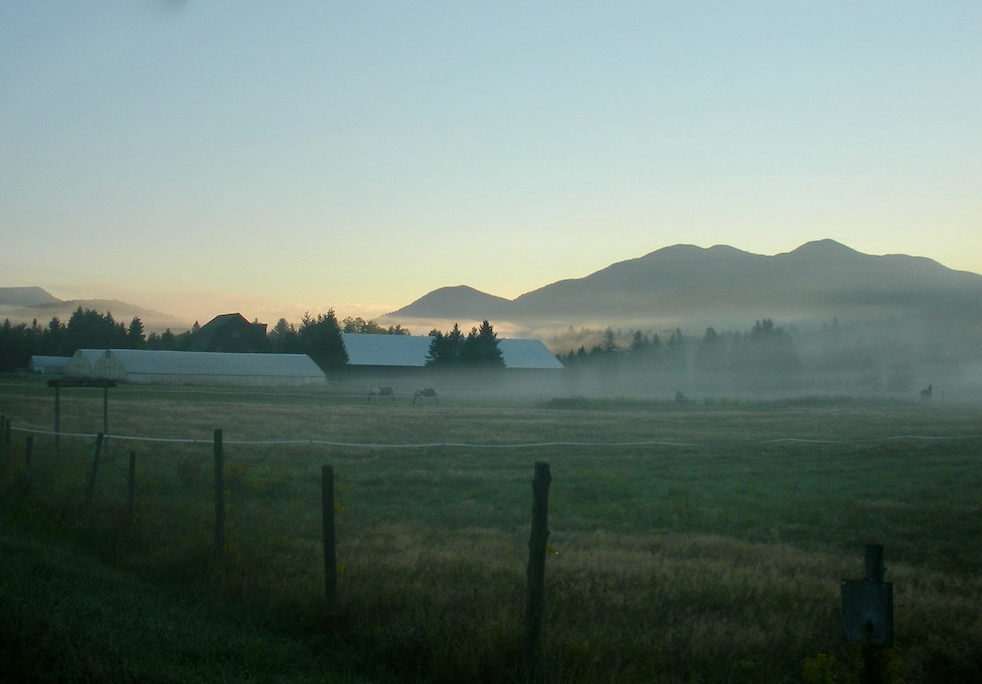 In August, I was between jobs, and for the first time since March, I ventured beyond day trip distance for a much needed Adirondack respite.
The plan was to rollerski the Whiteface toll road on Saturday, and the following day, hike something I'd never been on.
Friday evening, Rheinhardt and I rolled into South Meadow. Thinking at 5 PM I'd have a choice of camping spots, I was dead wrong. Not only did cars line the side of the Adirondak Loj road for a long way, I drove almost to the end of South Meadow Rd before I found the last spot.
Since the last time I flopped here, the vibe has changed considerably. On this night anyway, it seemed like most people were car camping rather than preparing for an overnight backpacking trip. Someone had managed to drive a 24-foot box truck down this road and stuff it into a camping spot. For what?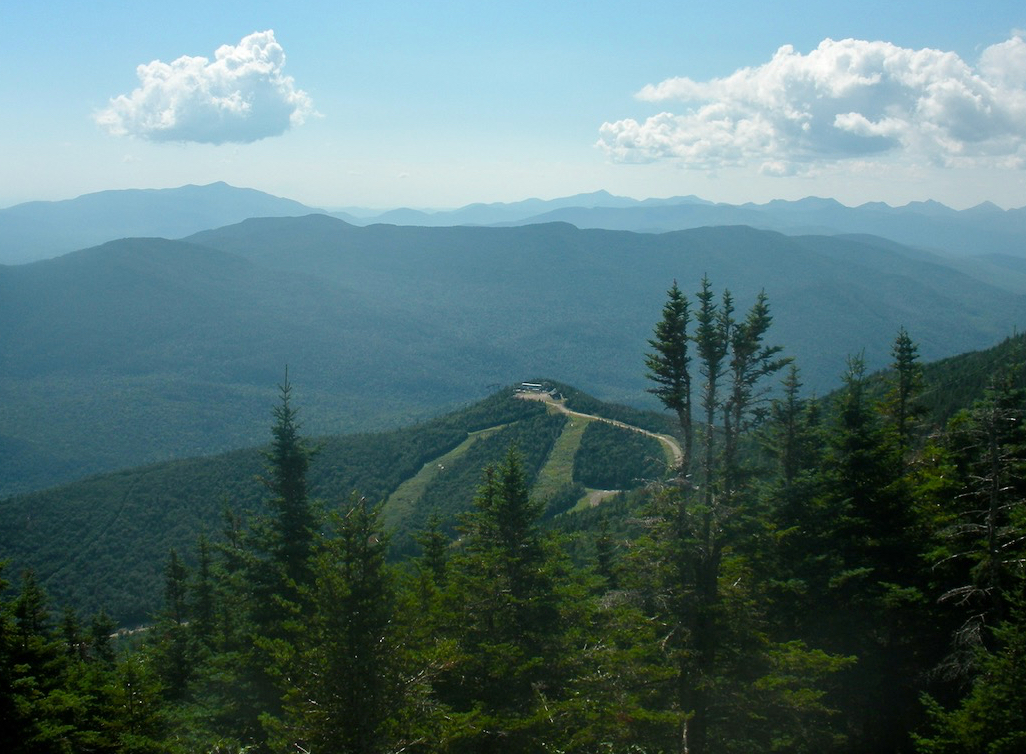 The next morning, although I arrived at the Whiteface toll gate wicked early, I got the boot. The gatekeepers looked at my roller skis: "You can't go up on those. Organized events only." No matter that I had running shoes in my pack for the downhill return.
Since I was already there, I drove down to the Wilmington reservoir. Lacing up my Salomons (athlete is available for sponsorship), I lit out for the summit. Since the last time I used this trail head, stuff has changed. The lower part of the trail is now multi-use. Mountain bikers use it and it connects with the Flume trail system.
The first 1.5 miles is very runnable. Then there's a big right turn and you start heading uphill. There's a sign at the junction with the Marble Mountain trail, which I didn't recall. After checking the map, I continued. The grades are steep but not as relentless as Colden or Algonquin, and the trail isn't as eroded as some others in the High Peaks. You're going uphill at a steady pace.
At one spot alongside the trail, not far from the junction with the herd path for Esther, was a decayed, old, low frame structure with a small opening and a roof. Who puts a root cellar in the middle of the woods? Big enough to accommodate one or two people. Perhaps, at one time, it was an emergency shelter?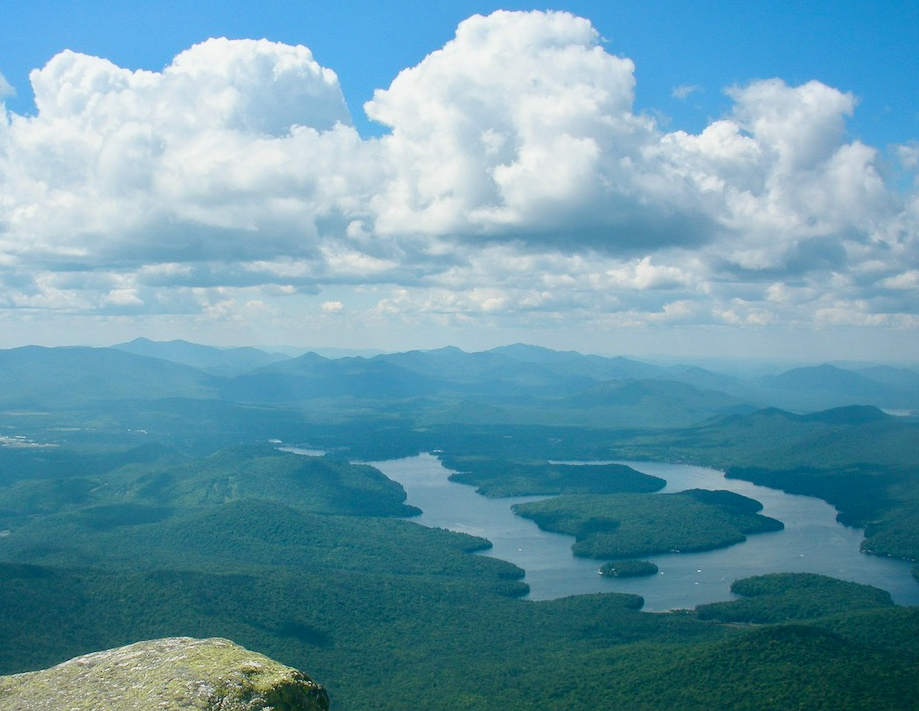 A mile later, the trail skirted the edges of the ski trail system. I spotted the top of the lift that had been the turnaround point in the Sky Race, and another lower summit — Little Whiteface — that had also figured in that race.
The only really technical section of the trail was the point where it abutted the toll road retaining wall, at Windy Corner. After a short rock scramble, the trail rose, paralleling and rising above the toll road.
Whiteface's summit was blustery enough for me to put on a vest as I grokked the view. For all the crowding in South Meadow, and the trail crowding horror stories I've seen on social media, only about 30 people shared the summit with me. Based on their clothing, I'd say half of them had walked up from the Castle parking lot.
I ate a handful of nuts, took some photos, and headed back. Even through the haze, you could see Lake Champlain and clear across to Mt Mansfield in Vermont.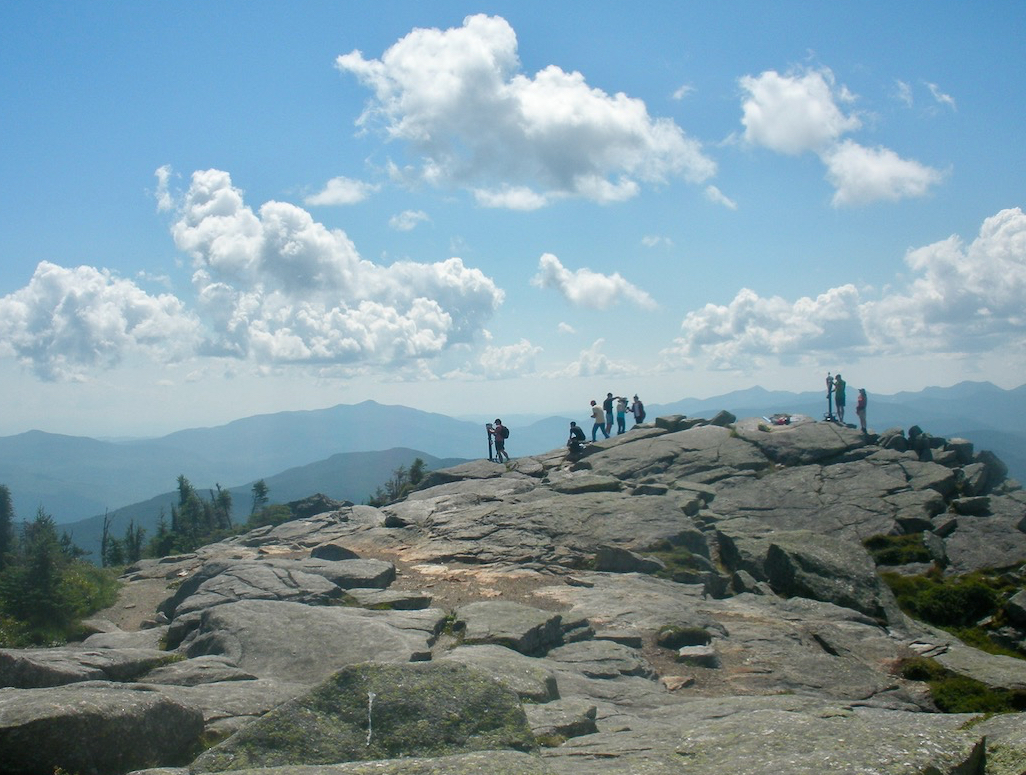 Coming back downhill, I decided to skip the side trip to Esther, the trail-less peak off Whiteface's shoulder. It was just as well: a hundred yards past that junction, I went to drink from my hydration flask, and got that telltale sound like ice cubes rattling in an empty plastic cup: I was running out of water. Fortunately, shade covered most of the trail back to Rheinhardt, and I got down without issues.
On Sunday, in my continuing quest to walk in places I haven't been before, I drove to Debar Mountain. The trail head is in Meacham Lake State Campground in Duane, on New York's historic State Route 30. Oddly, the current edition of the Adirondack Mountain Club trail guide covers the trail to Debar Meadows, but makes no mention of Debar Mountain.
After driving through the campground, I bounced down a half-mile dirt road to find the trail head. It was runnable and easy going, a fire road without much serious elevation gain. At a fork, I bore left for Debar's summit.
Just shy of three miles was a lean-to. After that, the trail kicked uphill. I passed an old stone foundation and fireplace and kept going uphill. Another three quarters of a mile, and I clambered over a boulder to the summit. There was evidence of a past fire tower. Even without the fire tower, I had great views to the west and north.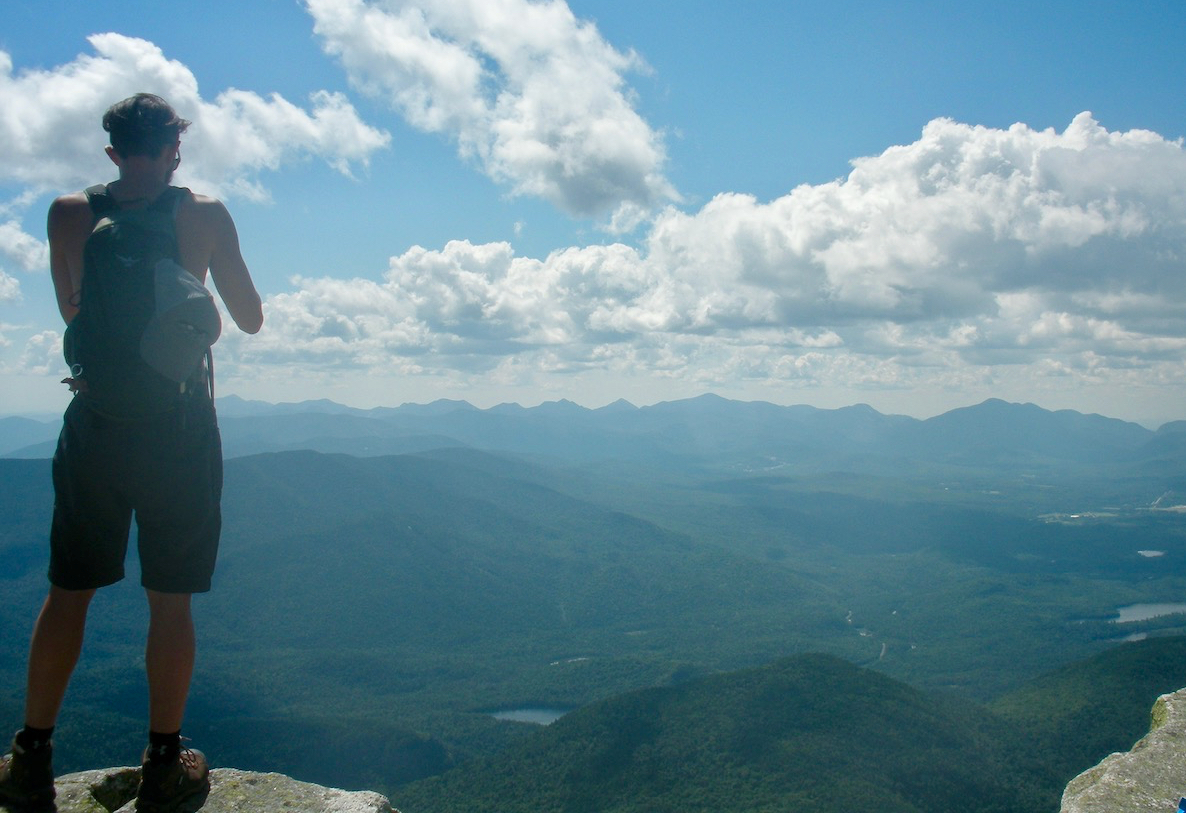 Mountains fell away, becoming shorter in the distance. Indian Lake lay to the north, as well as a corner of Chateaugay Lake. Unlike Whiteface, I had the summit to myself before I descended. Unfortunately, my camera hiccuped, and I don't have photos from the summit.
It was a leisurely drive back to Wilmington. I detoured into Bloomingdale and stumbled on Hex and Hop Brewing, which had been recommended to me by a friend. Let's just say, said friend has fine taste in potable beverages.
On Monday, I did a short run on Wilmington's Hardy Road trail system, running into my Peru Nordic teammate, the redoubtable Hand of Doom. After cleaning up and stopping at Old Mountain Coffee for some two-fisted drinking — a double espresso to toss down on the spot, and a 12 ounce dark roast for the drive — I headed south.
It was the most relaxing weekend I've had in some time. As an aside, if you've got younger kids that are ready for their first big day, Debar Mountain would be a great trip for a first overnight or a day hike. By my Garmin, the leanto is just less than a three-mile hike, on easy terrain. From there, it's steep enough to be a big day, yet it's not a death march. Your little ones will be rewarded with 30-mile views on a clear day.
I'm glad I took the time to explore this part of the Adirondacks.