I was in denial last week. As always I followed the weather closely and I knew the storm was coming. But as late as Wednesday I was holding out hope that storm would track west and deliver the goods to the mountains. Heaven knows we need it.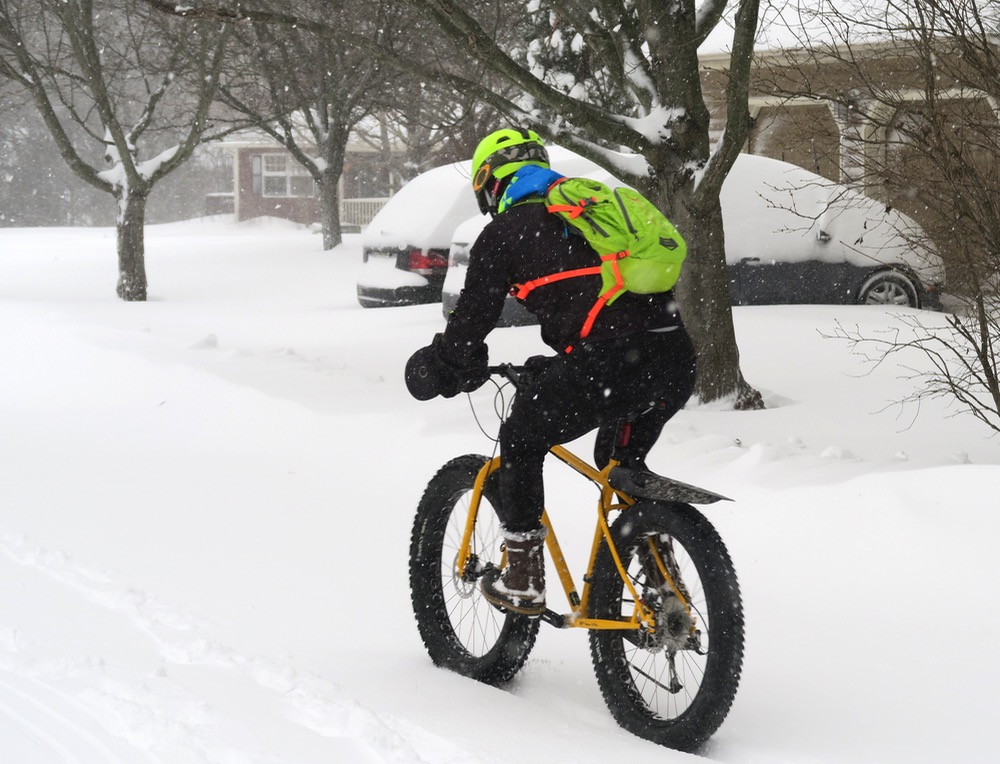 But as the week wore on, the forecast pushed the storm track even farther south and east, and by Friday even the Catskills were getting skunked.
Still, foolishly I clung to my plan: I'd stay home Saturday, weather the storm and if the power stayed on, I get up even earlier than usual, shovel out, and daytrip Plattekill.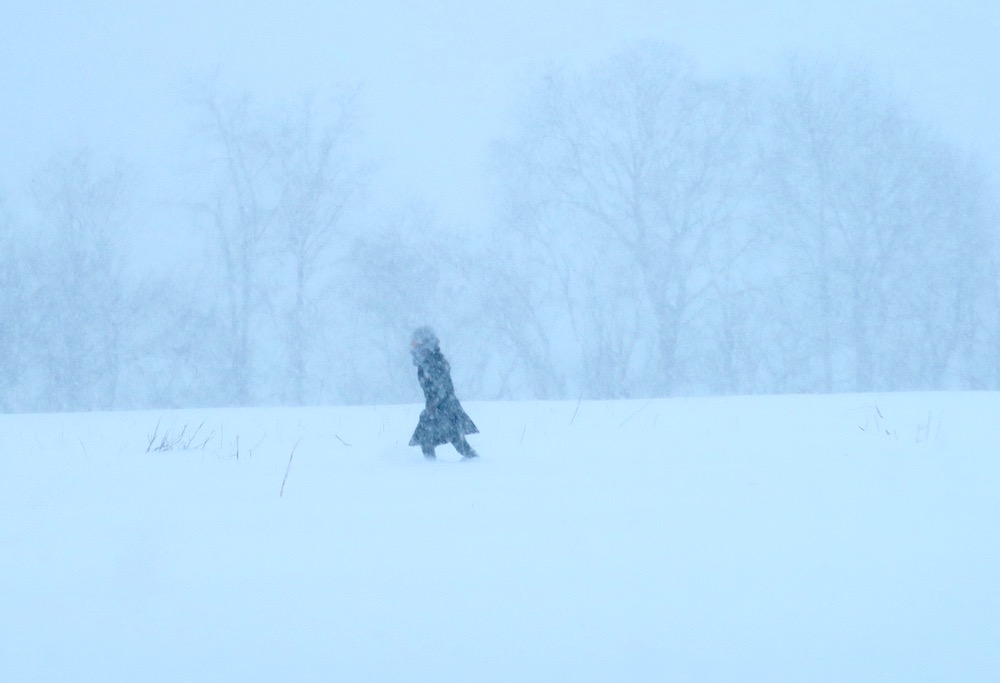 Snow started to fall in earnest before midnight on Friday and when I woke Saturday morning the girls were still asleep. I made coffee, posted the NYSB weather update and strapped on an ancient pair of Karhu skinny skis.
When it snows in our corner of the flatlands there is no shortage of places to ski. The planners in our town have gone to great lengths to preserve hundreds of acres in the midst of one of the most densely populated parts of the east coast. With a just a little bit of walking, there is a lot of open space available.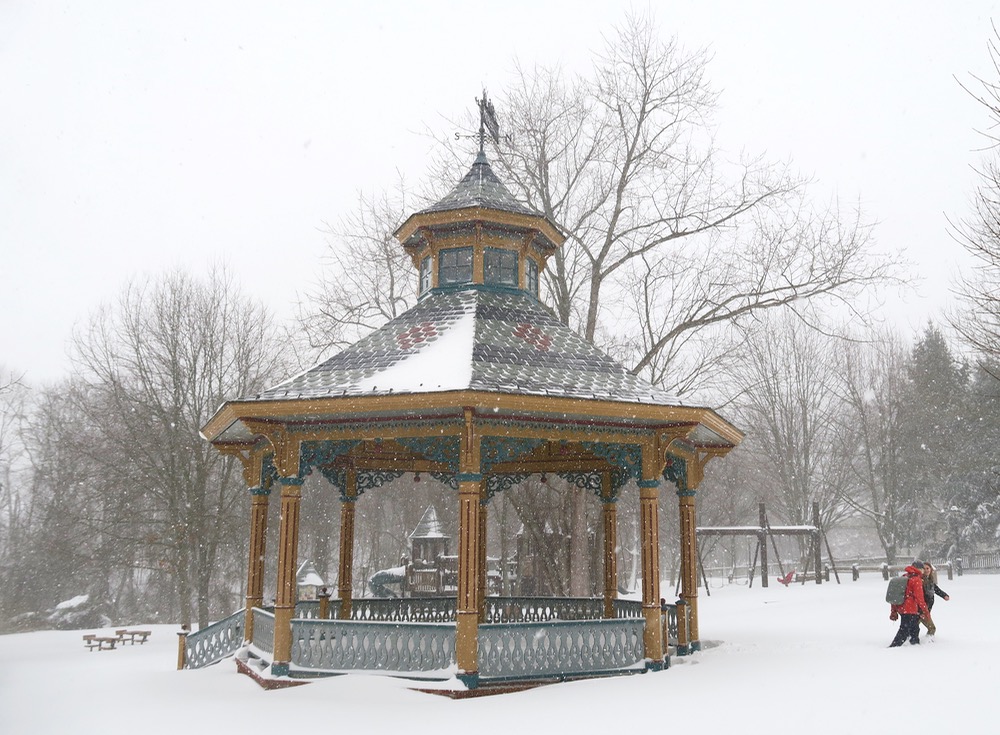 During Winter Storm Jonas there was no walking required. The snow was coming down hard enough so that it was game on right out the front door, I started skiing right on our street. Right across main street and into the preserve.
I was the first to venture out on skis and was breaking my own trail. I tracked a few out-of-the-way routes, hoping that in the afternoon I could take advantage of my effort and ski some posthole free tracks. This part of the country doesn't get enough snow for the average joe to develop respect for ski tracks.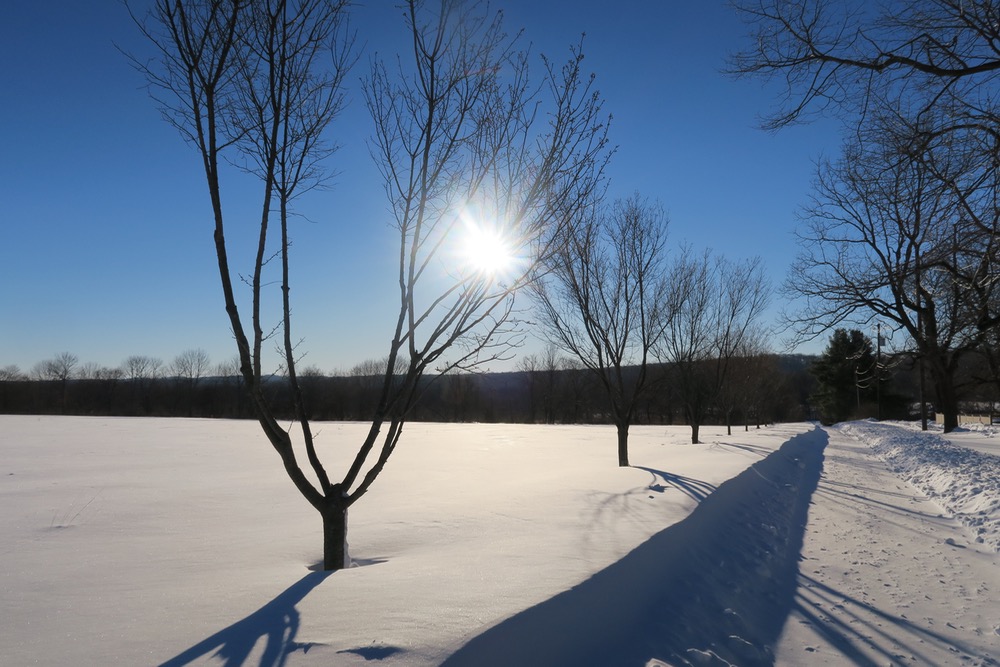 It snowed into the night, ending before midnight. After dark I headed out to cheer on my hero Al, who owns a body shop on our otherwise residential street. During any mega-storm he's out all night with his snowblower helping everyone out.
Early Sunday morning, I didn't even consider heading to the Catskills. Everything was buried under close to thirty inches of snow, and heading out wasn't practical or even legal until 7am.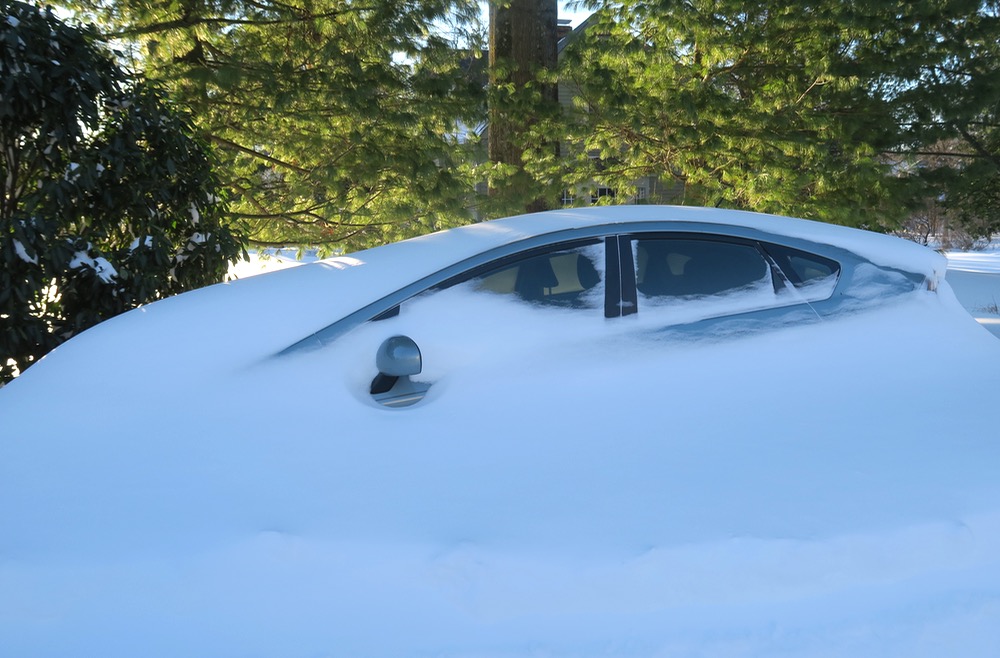 I did a repeat of Saturday: coffee, Karhus and ski. At that hour the plows hadn't nearly caught up and the roads were still skiable. When I got to the park, the only evidence of my tracks from the day before were subtle undulations that were visible in the bright angled light of a sunny dawn.
It was a spectacular morning, quiet and cold, beautiful by any standard. Still, at times I found myself resisting a mind game, looking down at my skis as I pushed them through the snow, pretending I was in the mountains of New York.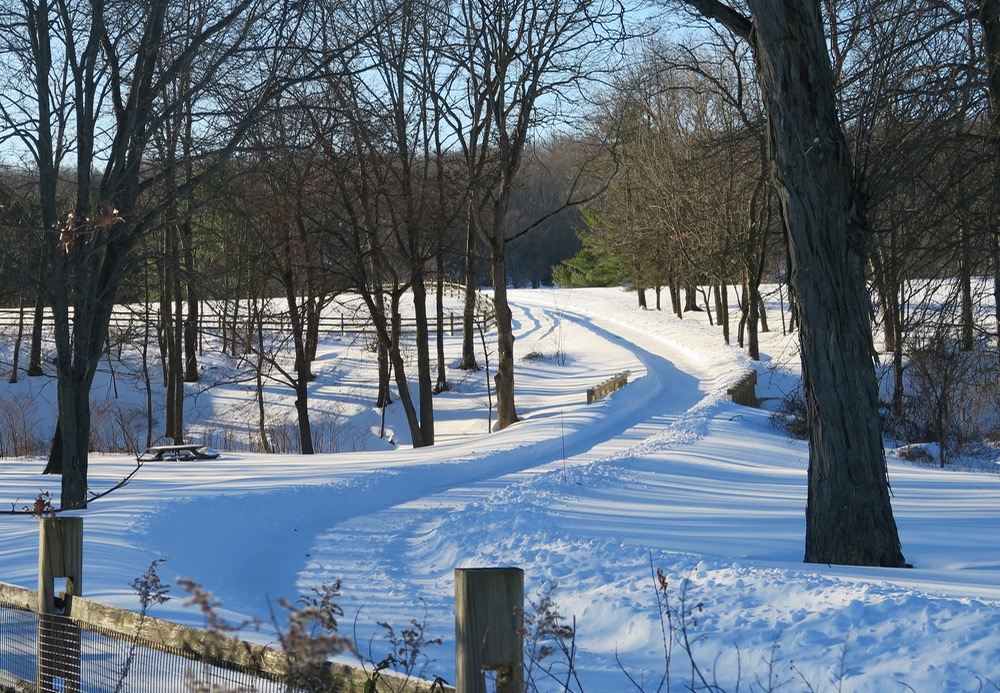 I believe that one thing that draws us to skiing is the fact that you need a coincidence of factors to create snow. To the human mind, nature is magic, unpredictable and uncontrollable by definition.
The incredible snowstorm I experienced this past weekend was something special, and I did appreciate it. Like the guy on the fatbike, I'd like to get to the point where it's second nature to take what is given and enjoy it for what it is. I think I made progress.