There was some good skiing this week in the Southern Adirondacks. Snow is still thin in the woods, but resistant and reasonably soft. Both natural and manmade snow quality was pretty good.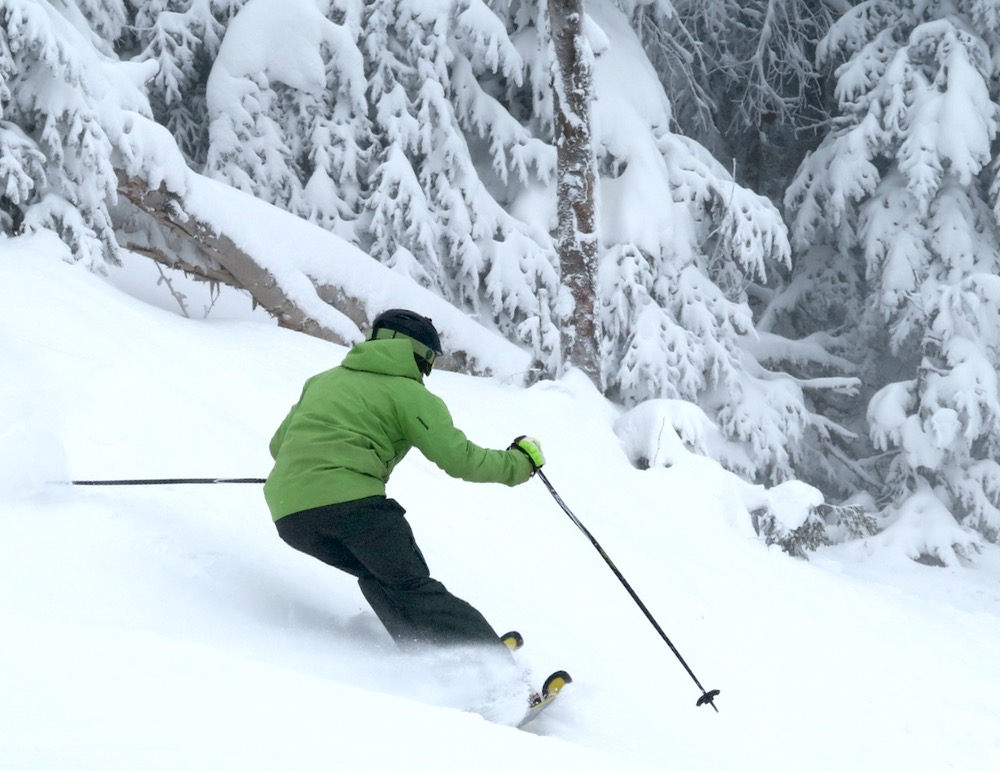 Friday night we came in and got settled. I headed out to night ski the flatter, lower section of the Yellow Trail. The forecast for the next day was mixed, and I wanted to feel the natural snow under my skis, before it was altered by any funky weather.
The snow was good, six or seven inches of fully formed, natural snow sat on top of a six or eight inch durable icy base. You could definitely turn.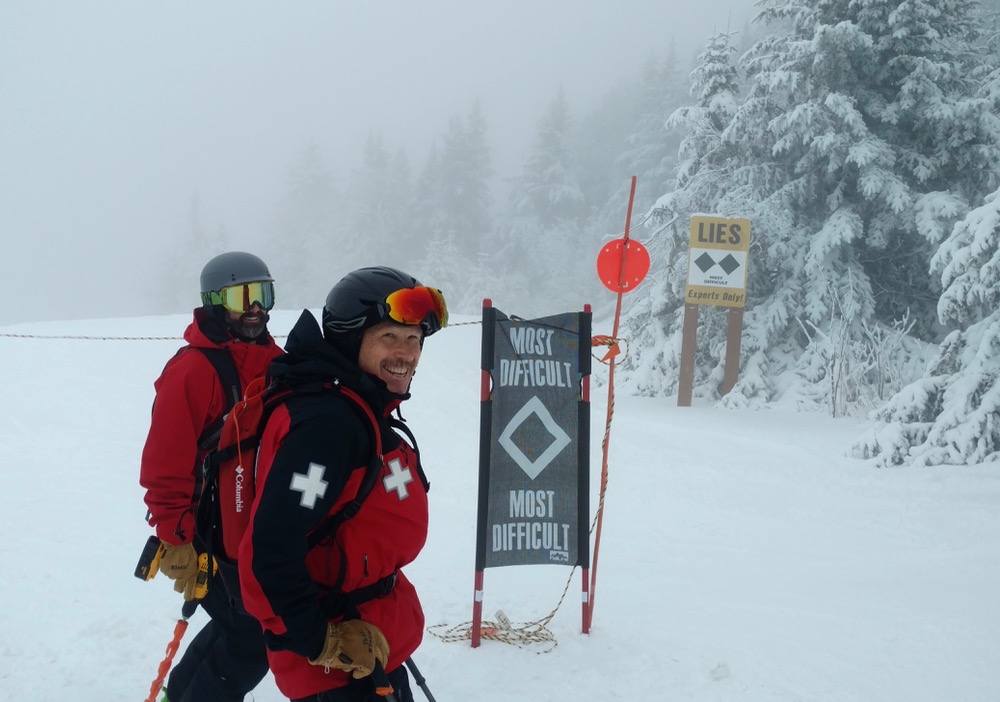 Saturday morning at Gore, the excitement of open summit terrain was eclipsed by the possibility that Lies would come on line. On Neve's recommendation we went to the top. She wanted to ski "something black, but not too hard."
Kid stoke milestones included first ever runs on Uncas and Hawkeye. Uncas was groomed out and a cake walk. Hawkeye was a continuous run of edgeable, irregular snowmaking bumps loaded with skiers. Neve was extremely proud of conquering the Hawkeye headwall, and insisted on a repeat. On our second attempt, she was taken out from behind by a skier.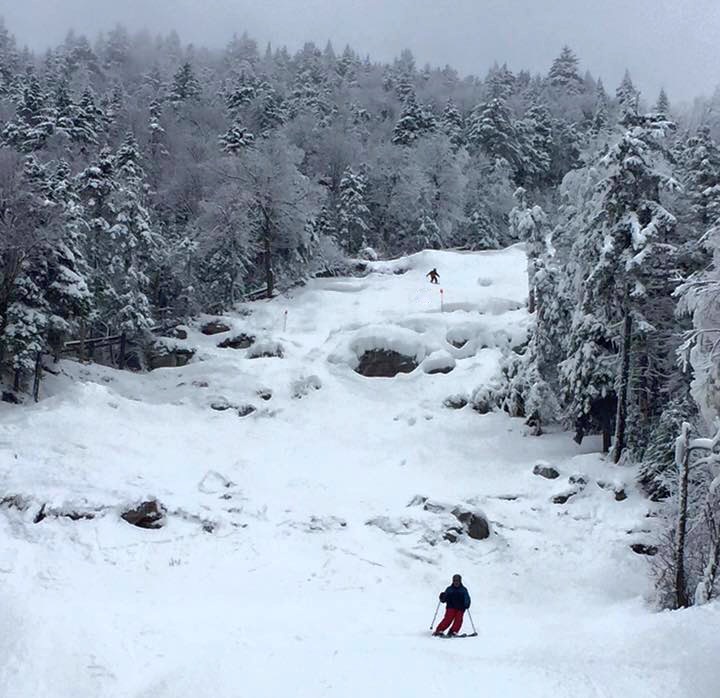 She was a scared by the incident, but unhurt. I took it as a sign to head down Tannery and ski some easier stuff at the bottom. As we were riding up Topridge chair, Zelda says to me, with a bit of hesitation… "I think, I see, skiers, on Lies." Plans were modified, a meetup time set, and off I went.
In a scene from the bizzaro world, Patrol was manning the gate above the headwall, doing everything possible to convince the public to do the sensible thing and just ski on by. Those who failed to heed the warning faced an icy headwall. Further below were big boulders that were partially covered with some fantastic manmade snow. It was quite an adventure.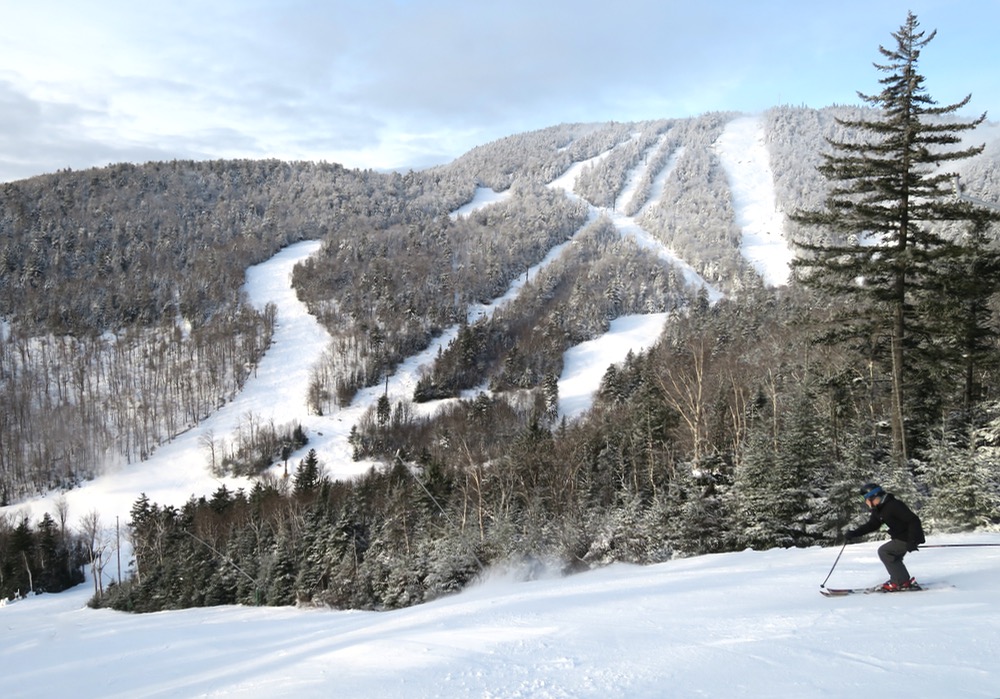 On a normal North River cabin ski day I set the alarm for 6am. Often I wake up before that at five and start making coffee. At 6:30, I'd turn on NCPR and tell everyone to get up.
This past Sunday I tried something different. At 6:30 I said "anyone who wants to ski at Gore today, it's time to get up."  Nothing from Zelda. Neve came back with "I'm good."  Off I went, to the mountain, by myself.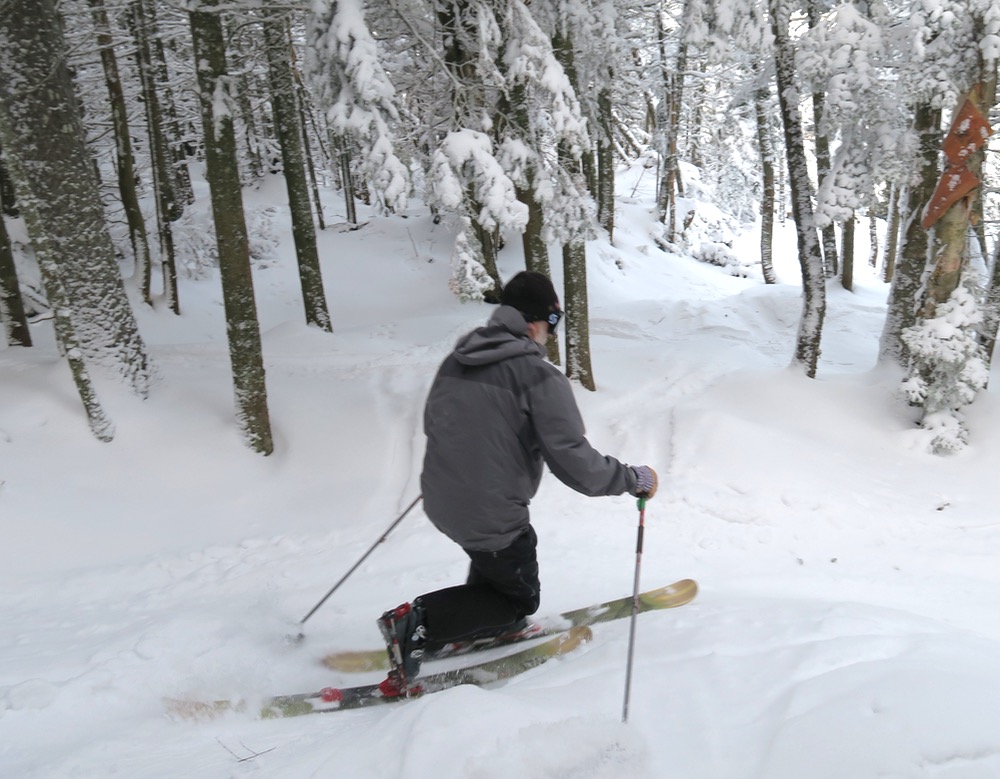 The weather was nice enough, warm, and it looked like the sun might make a hazy appearance.  In line for the gondola I ran into EDeO and the gang, so I knew the morning would hold some kind of adventure.
On Saturday from the Straightbrook Quad some of the more mellow trees looked skiable, in a marginal, anything goes at Gore, kind of way.  On Sunday there were tracks everywhere. Some of them ours.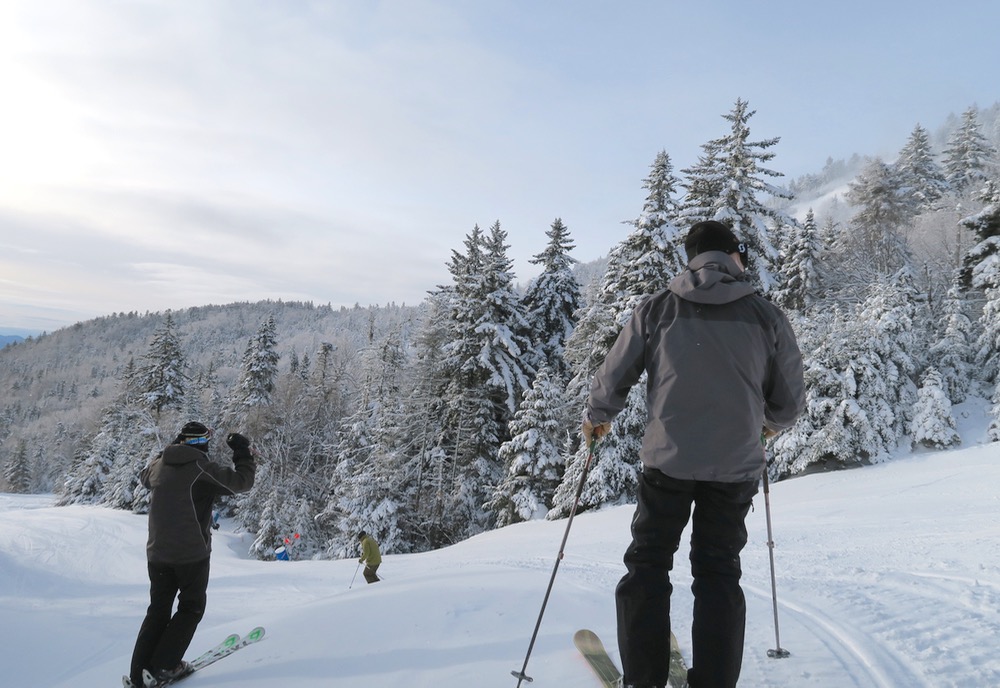 After a fun morning I got separated from the group, but had the good fortune to run into Adrider83. Lies opened late morning and with heads up from a well placed source we were there shortly after they dropped the rope. Coverage on Lies was significantly more complete than the previous day and there were no warnings from patrol at the top.
Until a few years ago I skied all day, every day that I rode lifts. Now the pull of untracked nordic trails waiting for us back at the cabin is too much to resist.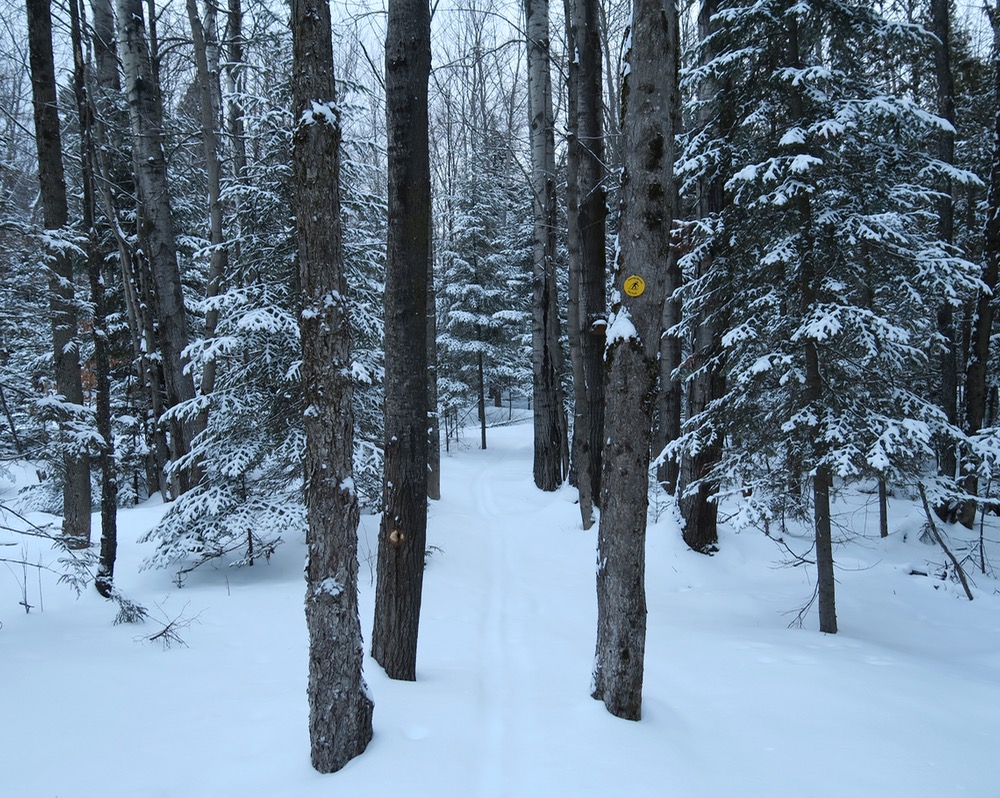 I still make first chair regularly, but I ski until early afternoon. Then I get lunch in town, at Sarah's or Izzy's and bring it back home.  It's great to have access to some snow without competition for tracks.
Sunday night NWS was calling for 2-to-4 inches. While I was sure Gore would be skiing sweetly on Monday, especially at the summit, we chose to stay close to home and track up the new snow and get an earlier start heading south. It was great morning, a great weekend really.