On New Years Eve 2009, Neve Fox strode confidently out onto the hill for the first time. Led by her instructor and her mom Zelda, she made her way up the Bear Cub slope.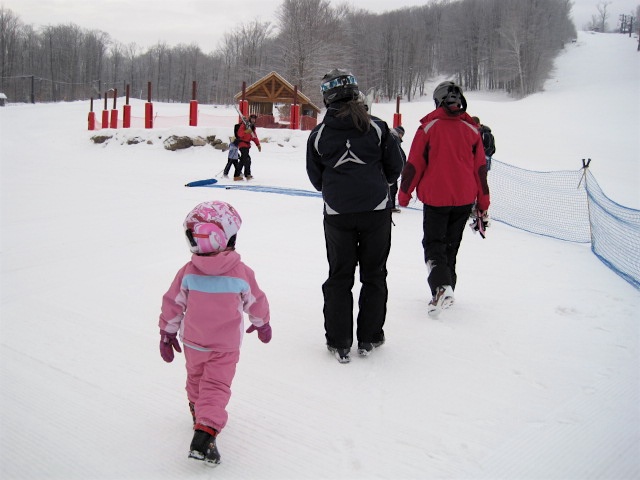 BJ, Gore Mountain instructor extraordinaire, explained the basics of stance, high-five, snow angels and all the other skills crucial to becoming a top-flight skier.

Over the course of the next month, teacher and student worked together tirelessly, to develop Neve's technique, style and enthusiasm.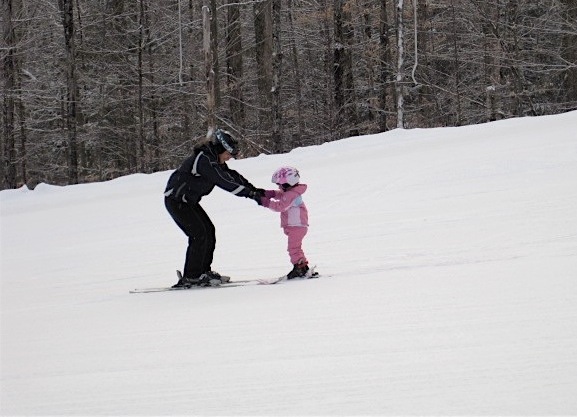 By mid-January she was riding the Bear Cub Poma all by herself.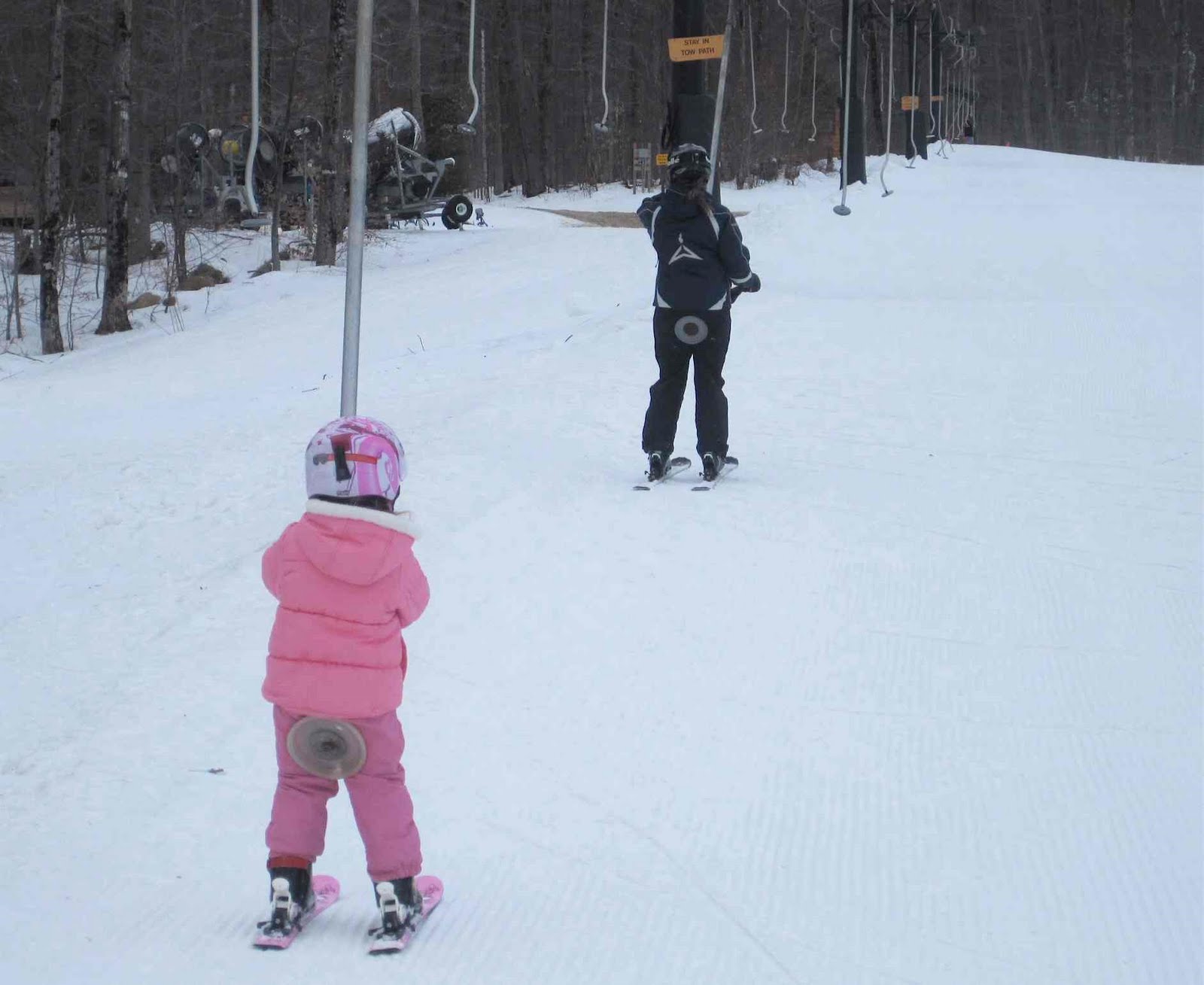 In February, she started linking turns, on her own, without any contact with her instructor. Dad took to lurking in the trees to capture these spy photos without creating any distraction.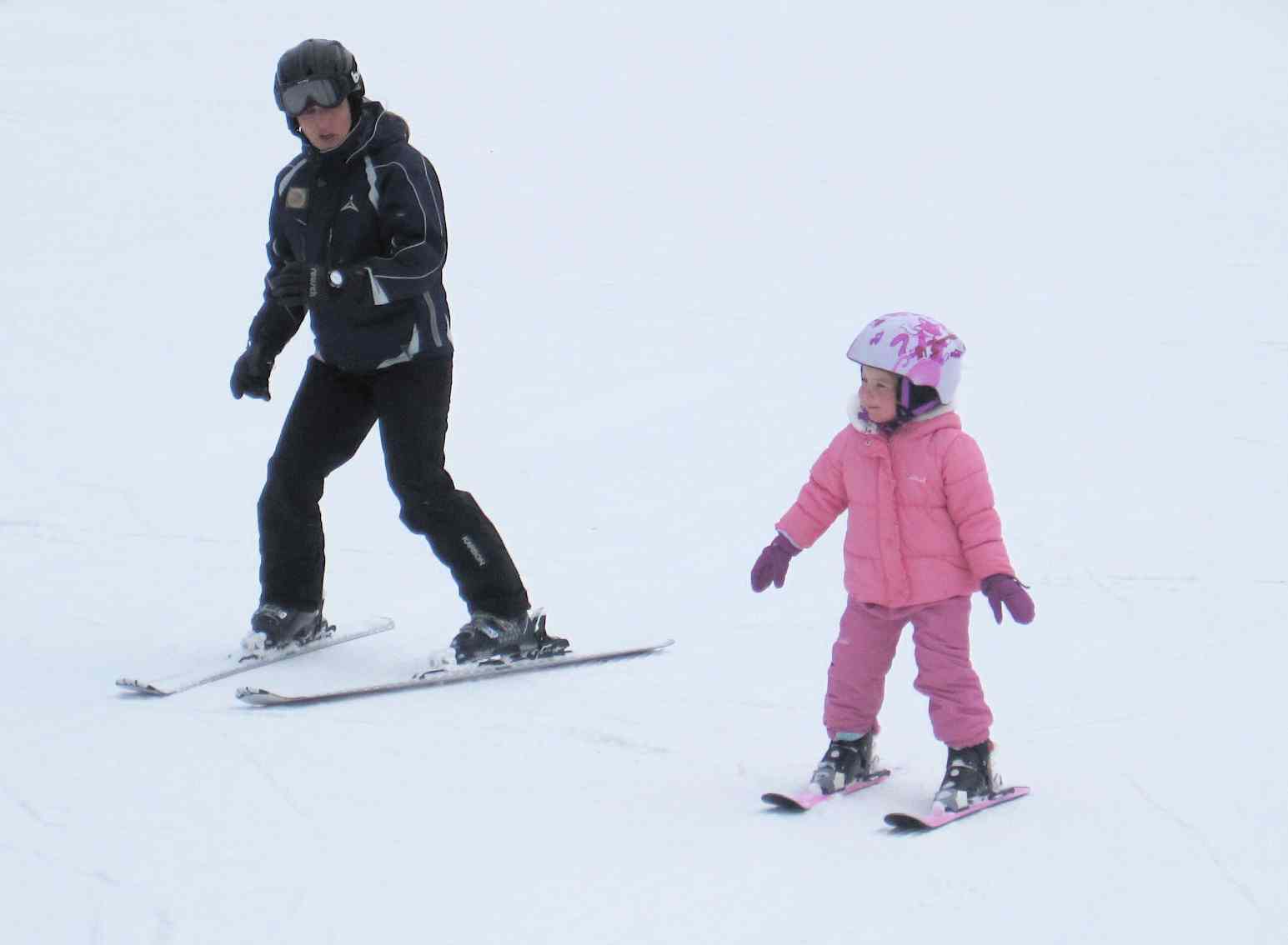 As you might expect, Mom and Dad are extremely proud and excited. We send all of our gratitude the Gore Mtn Ski School, and especially BJ, for nurturing Neve's love of winter sports.