Balancing work and leisure is not easy for a skier from Northeastern PA. Living a rural life often means a long commute to work and an even longer drive to enjoy good early-season skiing. Most seasons pre-Thanksgiving turns are out of reach for my family. But this year's early cold and aggressive snowmaking had us traveling north before the holiday.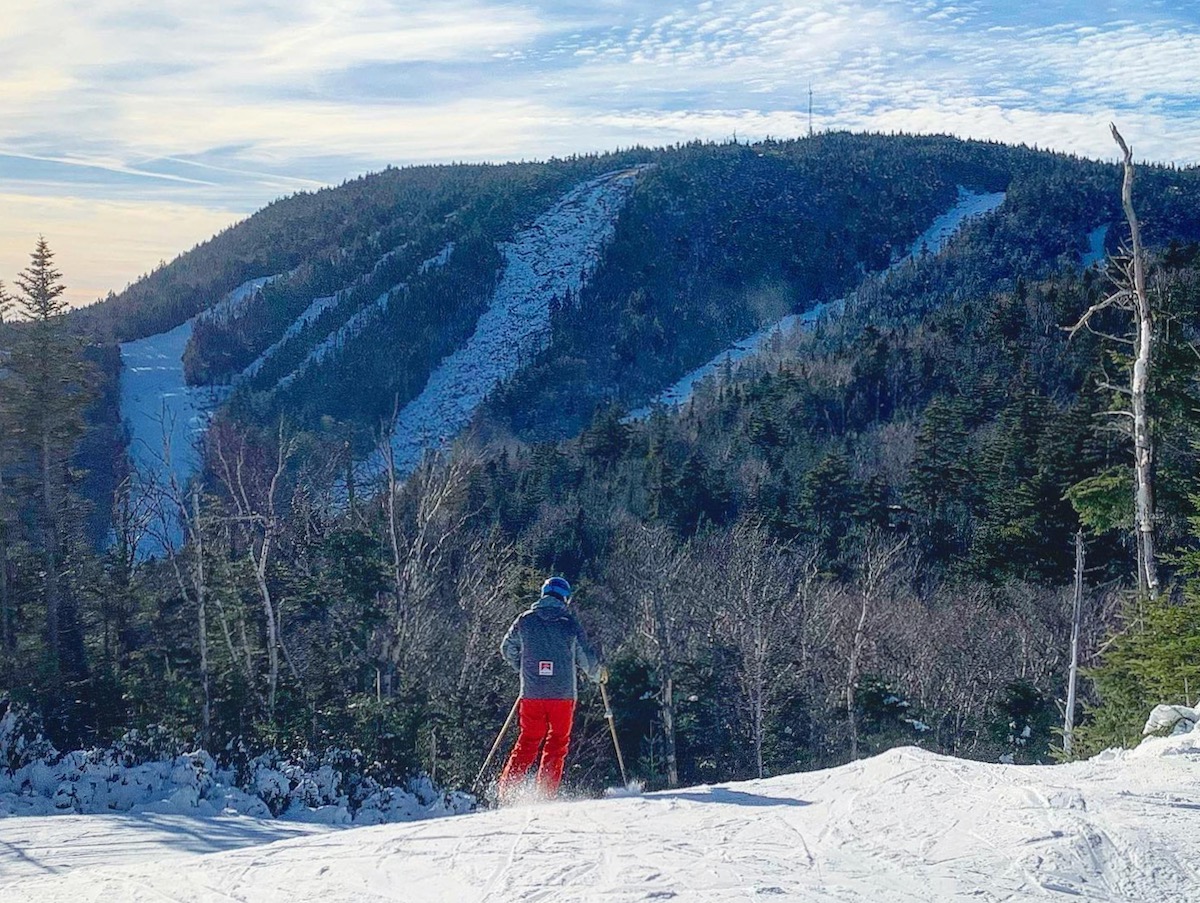 I'm a job supervisor for an electrical contractor who had a tough summer. A knee replacement and a reconstruction of my wrist left me with four unpaid months at home. Desperate for projects to manage, my only option was to drive long distances for work. In the back of my mind, I wondered how this would affect my weekend ski commutes.
My first opportunity to ski came on Veterans Day. A day off for the Holiday and a funeral allowed me a trip to Killington and a break from my long work commute. Conditions were only OK, but first turns on my new knee were behind me. It was time to turn my attention to my ORDA season pass. Tracking cold weather and snowmaking at Gore, I was excited about the possibility of an early opening.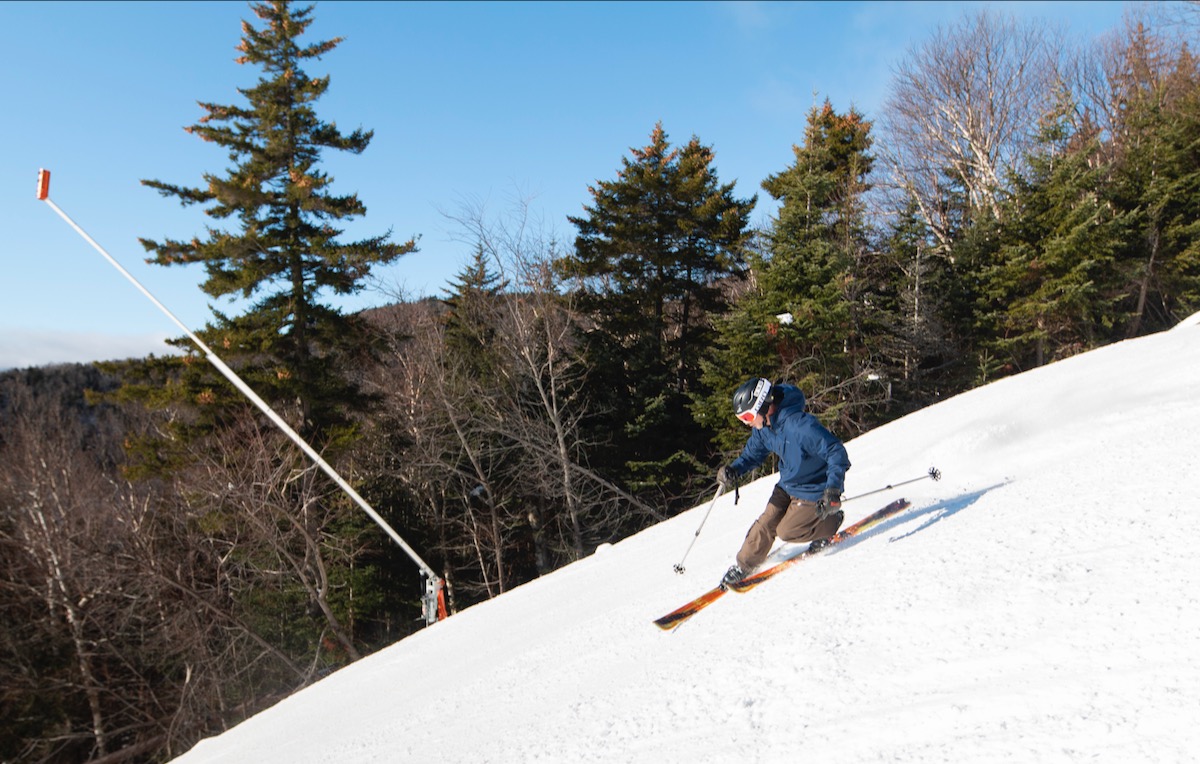 Things never lined up in my household to make opening weekend. Reports of great conditions that first weekend had me amped for the following Saturday. Friday's morning rain at my work site had me thinking about the weather at Gore. Didn't matter, I was headed up no matter what.
I left home at 5 am and arrived at the Gore base at 8:45. I was surprised by blues skies and a surprisingly full parking lot. With no lines at ticket desk, we got our pictures taken and grabbed our new RFID pass, jumped on the gondi, and headed up. The one thing I'm gonna miss about the new card system — which worked flawlessly — is now there's no way to tell passholders from day-ticket skiers.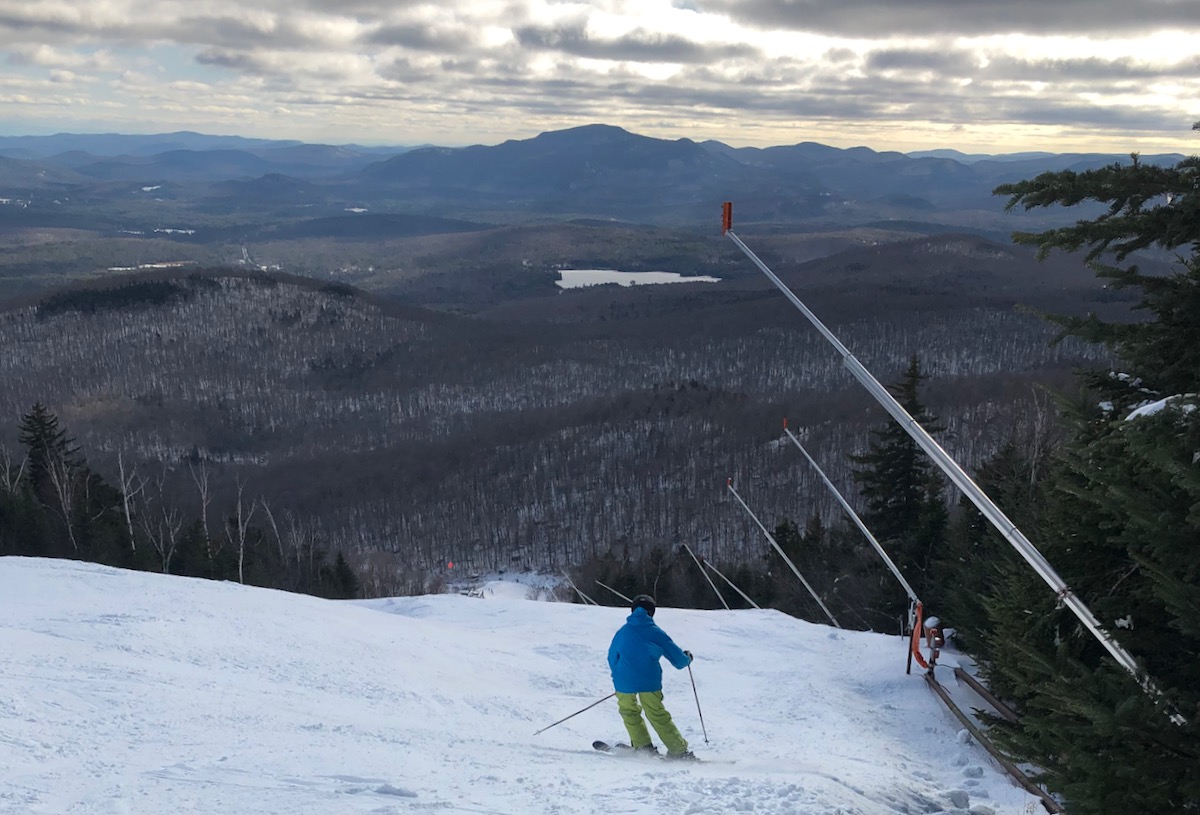 My son and ski partner Derek wanted to head right for Topridge, but I needed a warmup. Instead, we headed for Foxlair to Sunway to 3B to the Arena. When we hit the Arena the snow was softening nicely: a perfect warm up run. Then we turned our attention to Topridge.
My favorite memory of Topridge was from a few seasons ago. On Gore's closing weekend they had reopened it after it was closed for a while. What a hoot! Today our first run there wasn't bad, but it needed more time in the morning sun. We tucked Ruby Run to grab a breakfast sandwich at the the Saddle and scope out the view of Mount Marcy, a peak that we'd climbed on first day of Fall.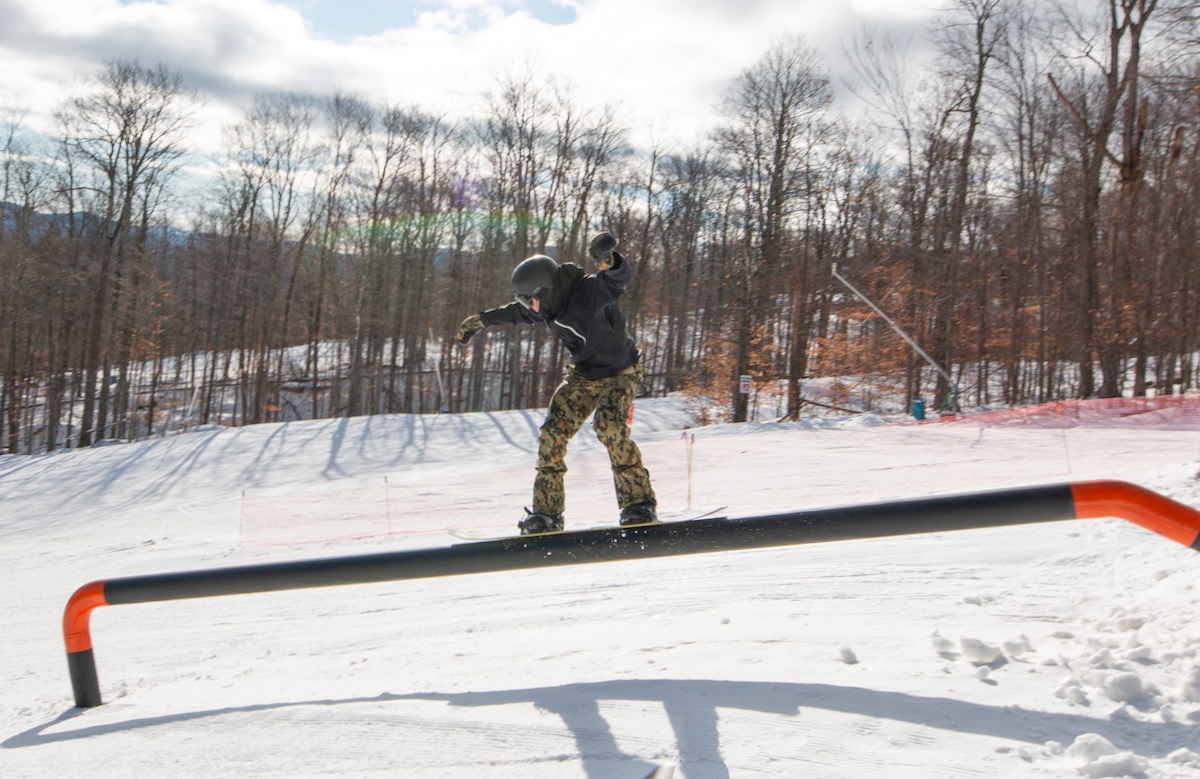 After breakfast we took a run down the newly widened Wild Air. Sun soaked snow made for best turns of the morning. Feeling this soft snow under foot we knew Topridge would ready for the taking. We lapped the Topridge triple five times, sharing the trail with experts, racers, and lower-level skiers, all having a blast.
We continued skiing until the direct sun disappeared from the trails. We hadn't planned on staying over to ski Sunday but conditions warranted a discussion. No better place for this than Beck's Tavern at the bottom of the access road. Becks instagram page has kept up the stoke for us all summer and fall so we needed to pay homage. Poutine and beverages really hit the spot. With input from the family, we sadly headed home to NePa.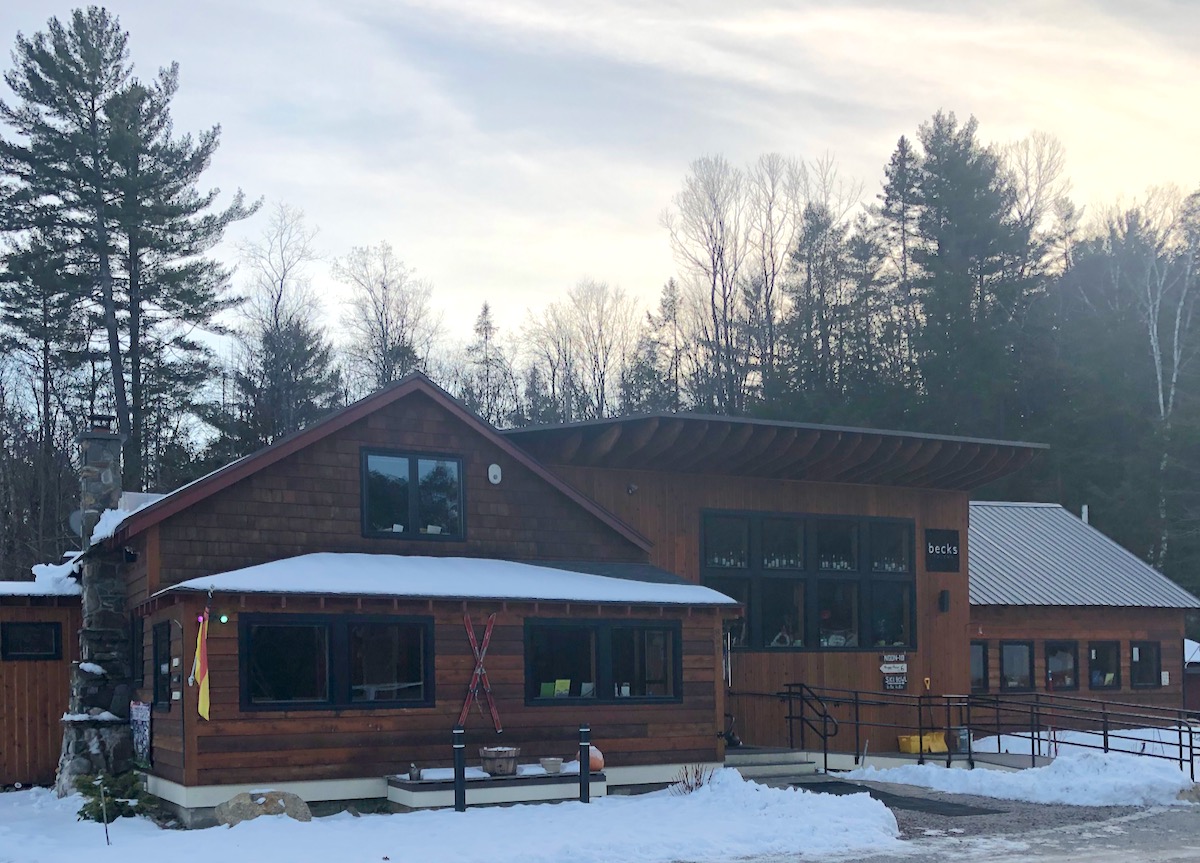 Skiing has surely evolved for our family. We started, years ago, at Big Bear, a small community based ski area along the Delaware River near our home. We moved up to Elk, where my youngest of three sons was on the alpine development and racing team for a few years.
In 2010, I found NYSkiBlog and it got me interested in Gore. After five years of skiing the hill on day tickets, we've committed to Gore and we love it. Last season was our first as Gore passholders. Shoutout to NYSkiBlog for all the passionate posts about this awesome mountain.
---
Some images courtesy Gore Mountain