Greek Peak is a mountain I know well from my college days. I spent a lot of time on the slopes that might have been better spent going to class. But then if I had gone to class, maybe I wouldn't be writing this piece. I'm always excited to get back to a place I know well.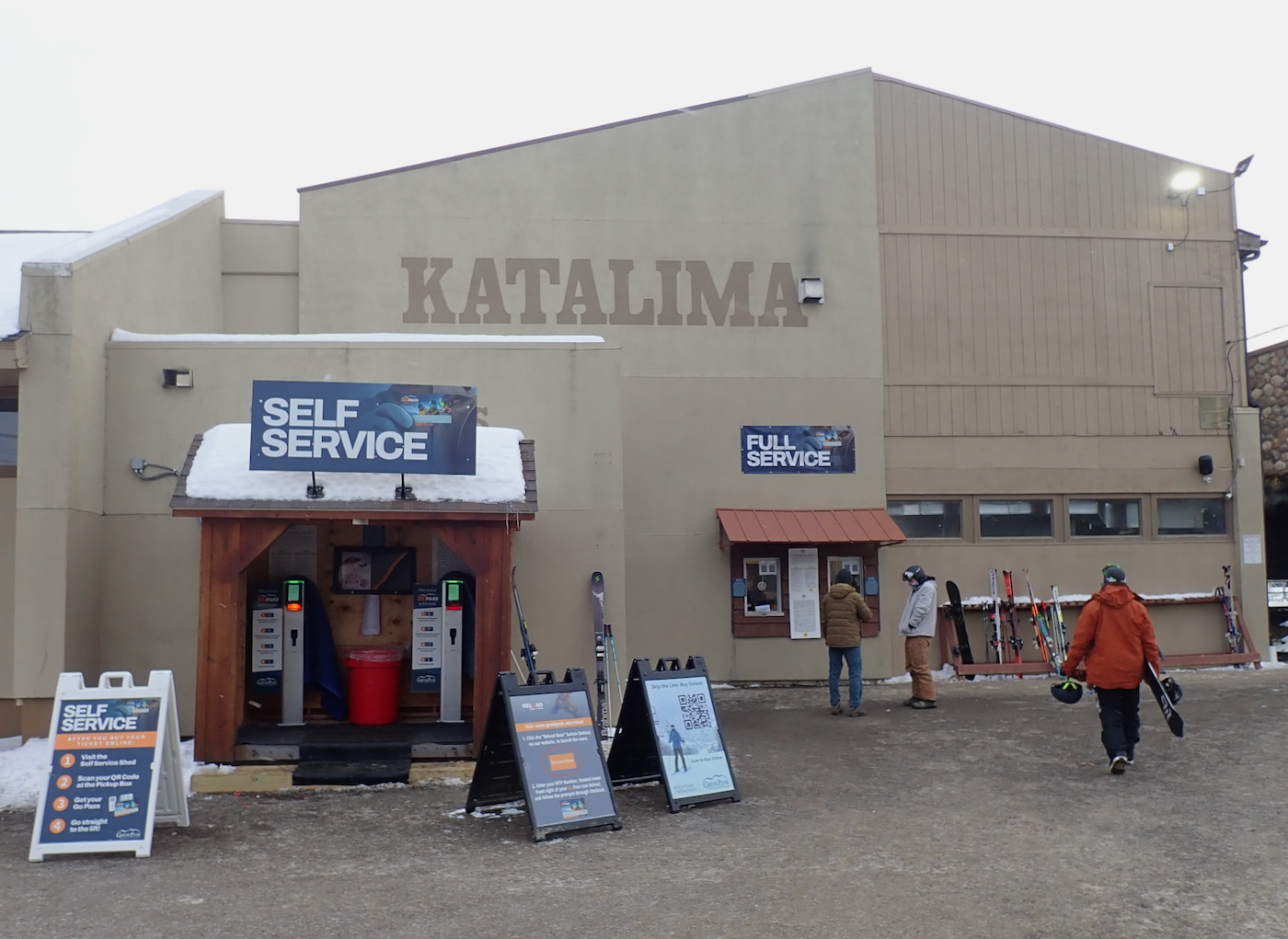 With recent snow, Greek was sure to be in good condition. I called Alex and made plans to meet for first chair. He was ready to get some use out of his Indy Pass.
The trails off Lift 1A looked prime, so we took a few runs to warm up. High speed laps on the corduroy always get the blood flowing. Empty lift lines and new RFID gates meant we skied onto the lift most of the morning.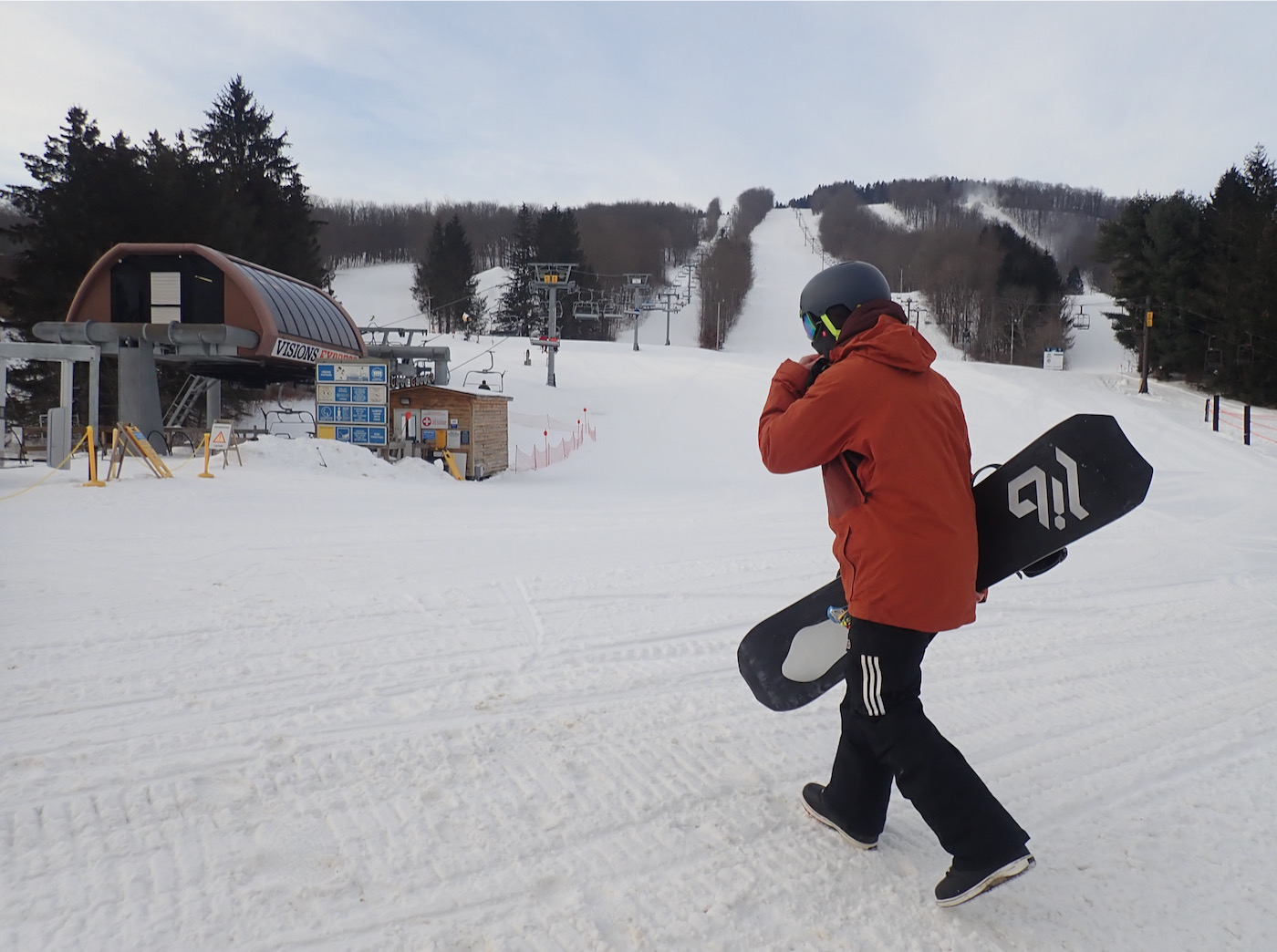 Before too long it was 9:30, and we crossed the mountain heading for Chair 5. The closed sign on Arcadian Gate was visible as we got to the top. I asked the liftie when it would be opening, he pointed to the two ski patrolmen behind me. "When they get off the chair." Luck is always part of the equation.
We let the patrolman flip the sign and get some head room before dropping in. We weren't expecting fresh tracks but maybe some poachable terrain in the sidecountry. We found it and happily rode through the cutup snow that was surprisingly light. Arcadian gate was all natural and ungroomed, providing a lot of space to roam and find fresh turns.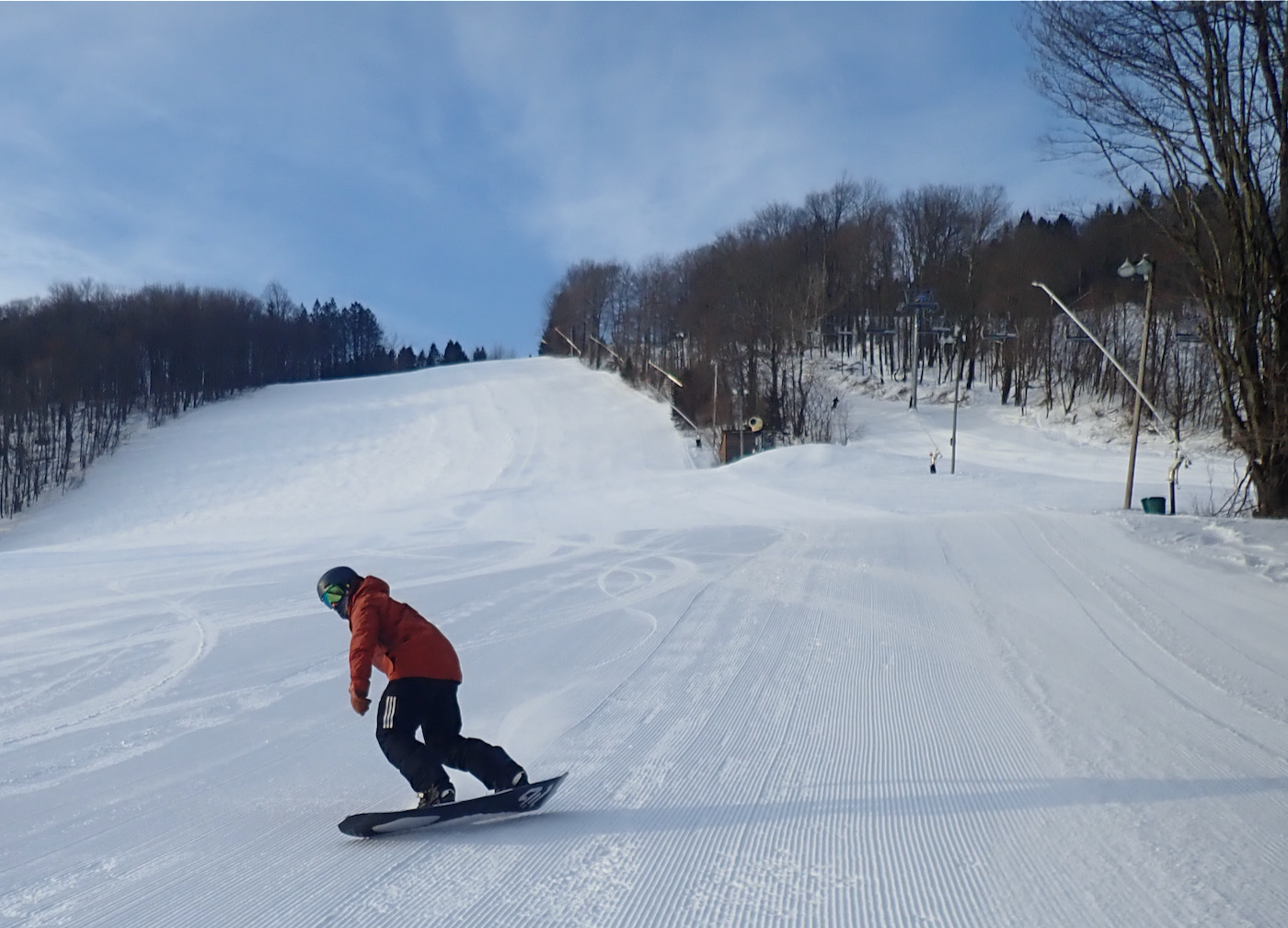 Off to Chair 2 looking for tighter turns in Aesops glades. The coverage was good but it was tracked out. We headed for a old stash I remembered and got about 300 feet of fresh turns. I'll take it.
After that score we needed food. We cruised Castor all the way to the Trax pub.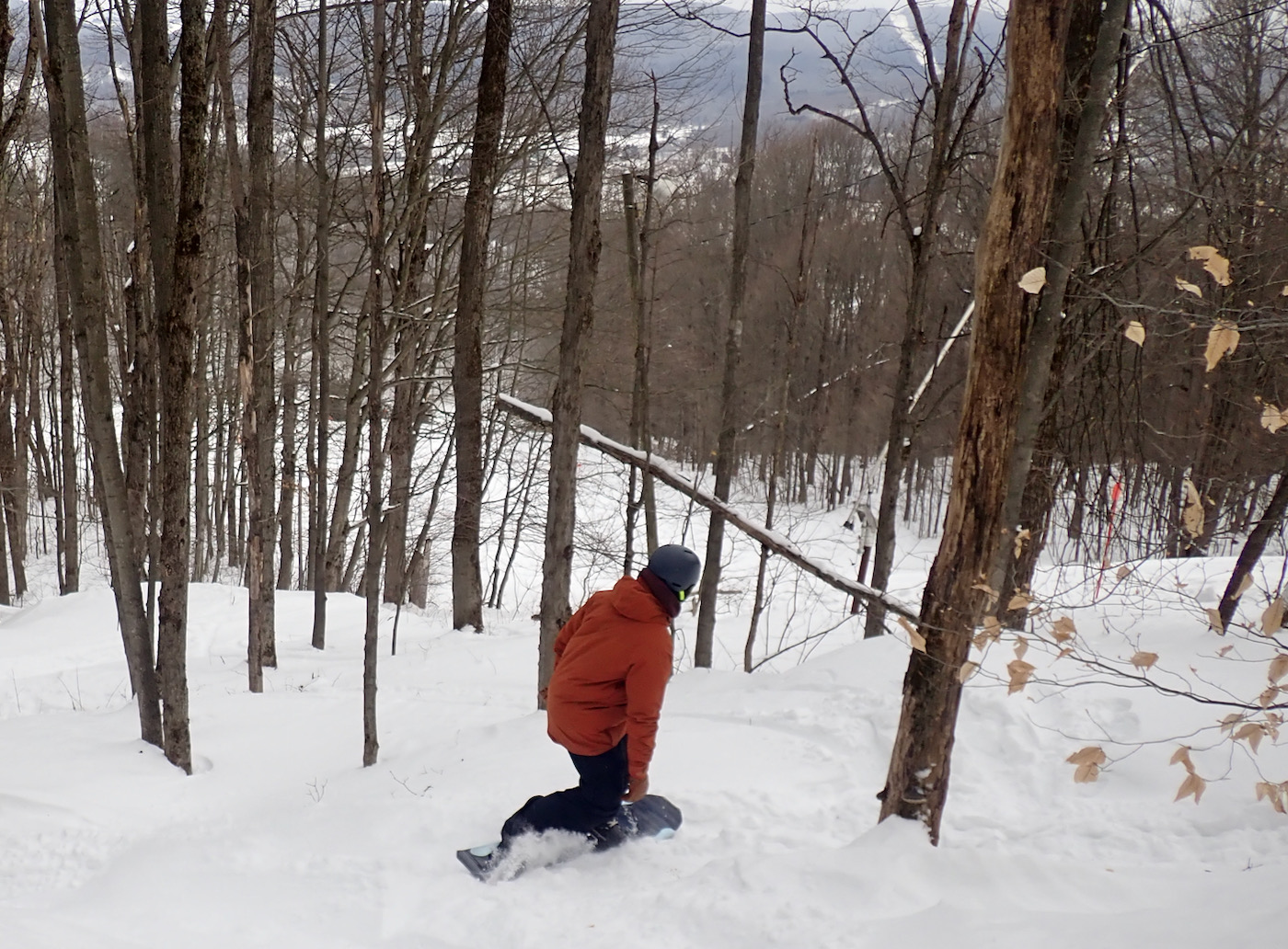 We quickly destroyed our burgers and craft pints before linking up with Greek local Steve. He's a coach with the CNY Freeride team and overall ripper. We took a lap around the mountain heading back to the East Side to take another pass at Arethusa Way. Skier's right was less tracked, providing the more fresh turns.
On our way back to the main base we lapped through the park so Steve could help with terrain park duties. Alex and I were shot, so we called it a day.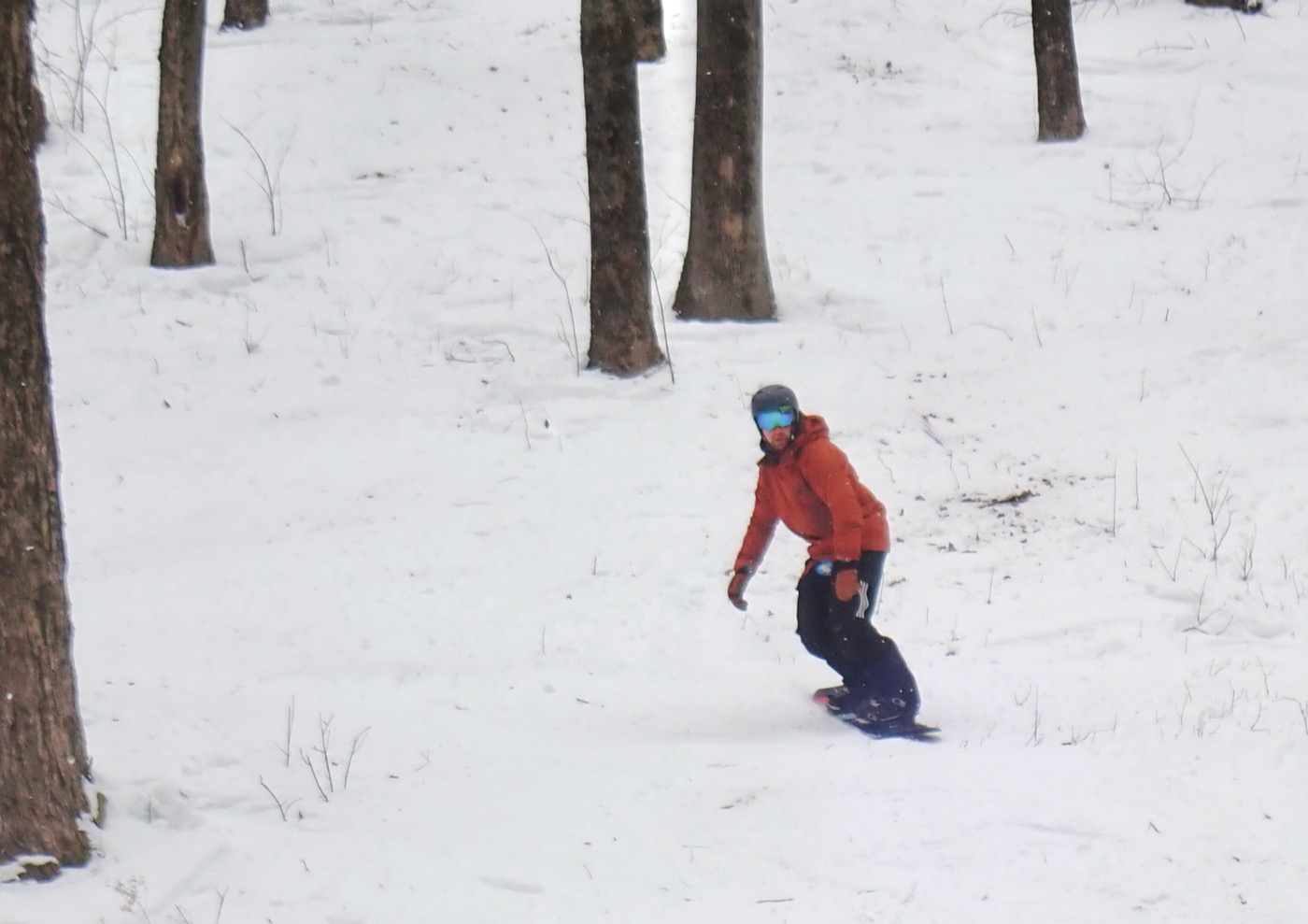 Every time I go back to Greek it feels new but still familiar. Sure the infrastructure has been updated, but I still remember skipping class to catch powder days and learning 270 out's on rails here. And my powder stash is still there, I'm not telling where.
---
NYSkiBlog is joining with The Indy Pass to bring exposure to independent mountains.
This piece is part of our effort. For more information visit the Indy Pass.
---