The weekend started with lot of promise and some pre-game hype. A clipper that was going to transfer energy to the coast formed a little late to REALLY dump on New York. But the original low hung on longer than expected and both Cats and Daks did score some of the coastal love.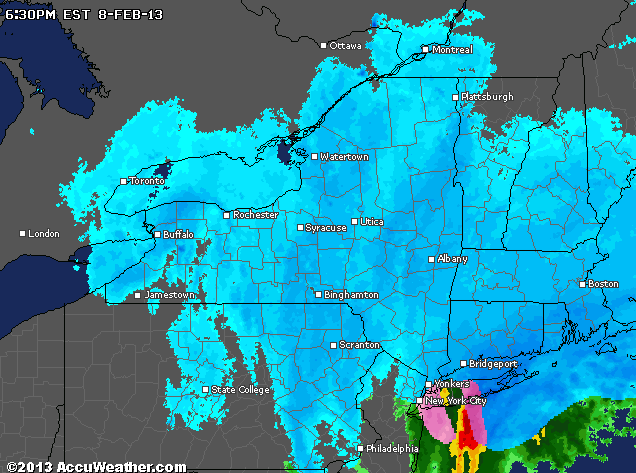 It started snowing early Friday morning and at Gore, the opening bell cord was covered in 1-to-2 inches of new snow. It's my tradition to hit Sunway first, to harvest the cord, while making big sweeping turns. It was beautiful and quiet and snowy.
I took that first lap of the Gondola solo and on my second run I connected EDeO, Chuck, Bobbie and Dean. We headed off to the summit. We skied everything. The trails were incredible and the woods were thin. We skied all open aspects except Topridge.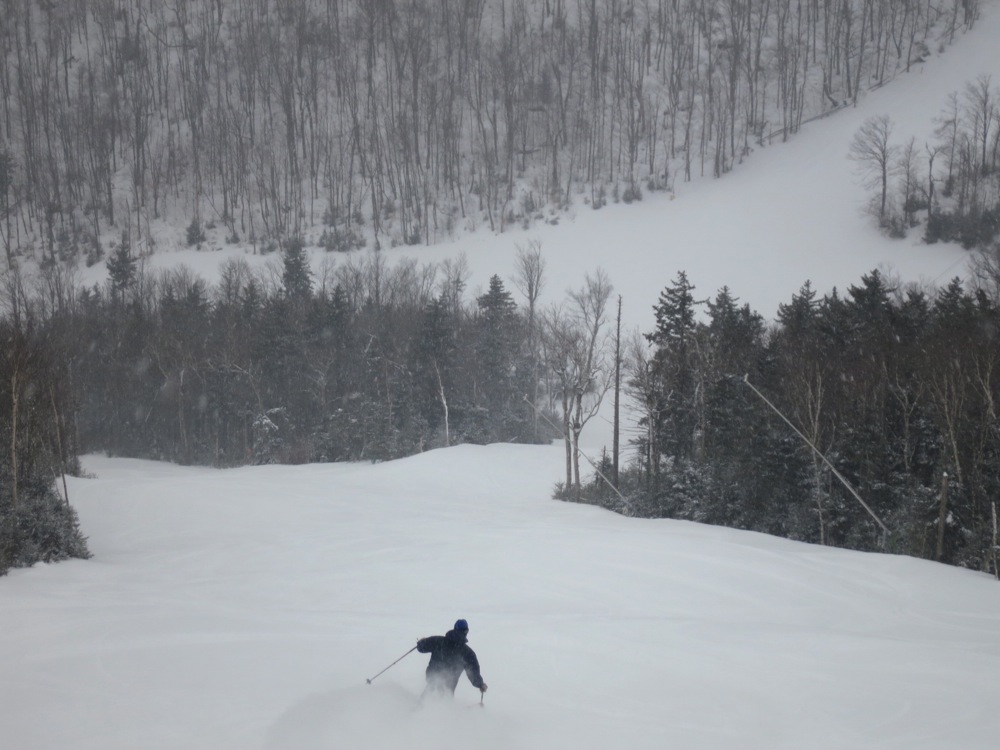 We learned from a friendly patrolman that Rumor, from the catwalk, was opening shortly. We scooted down to the Catwalk Spot on Hawkeye. Patrol 1 was on the scene and urged us to take another lap, before skiing Rumor. But we settled in to wait it out.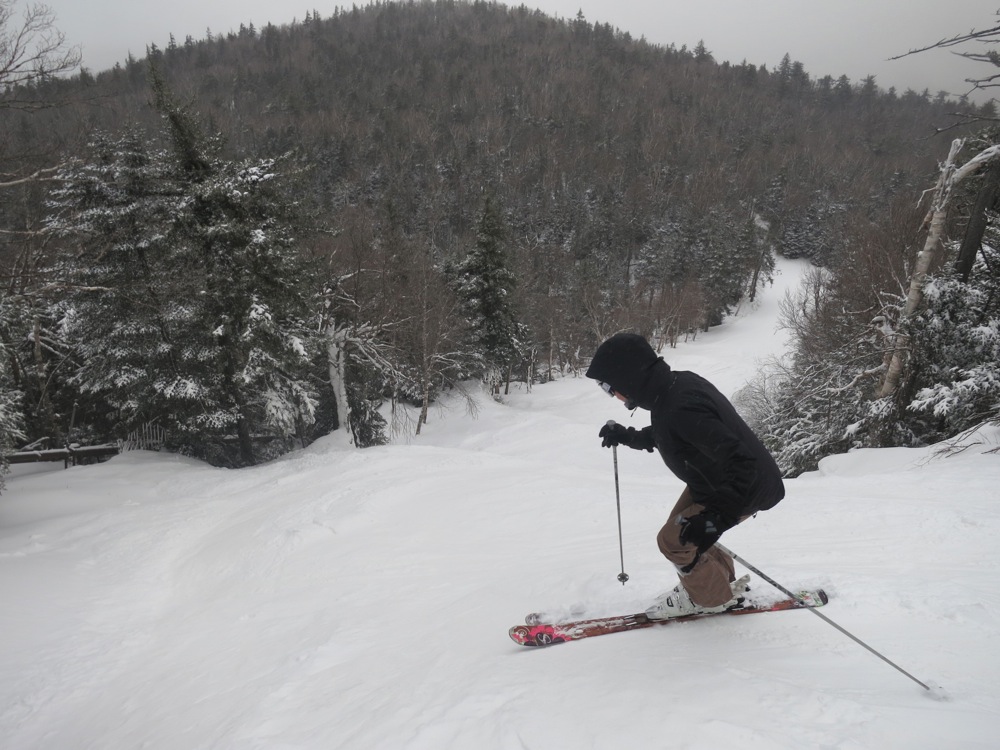 Patrol then explained the details of exactly what had been groomed before the snowfall. I was first, and this is hard for me to admit, but I pulled up to let two rippers behind me grab it first, so I could push the shutter.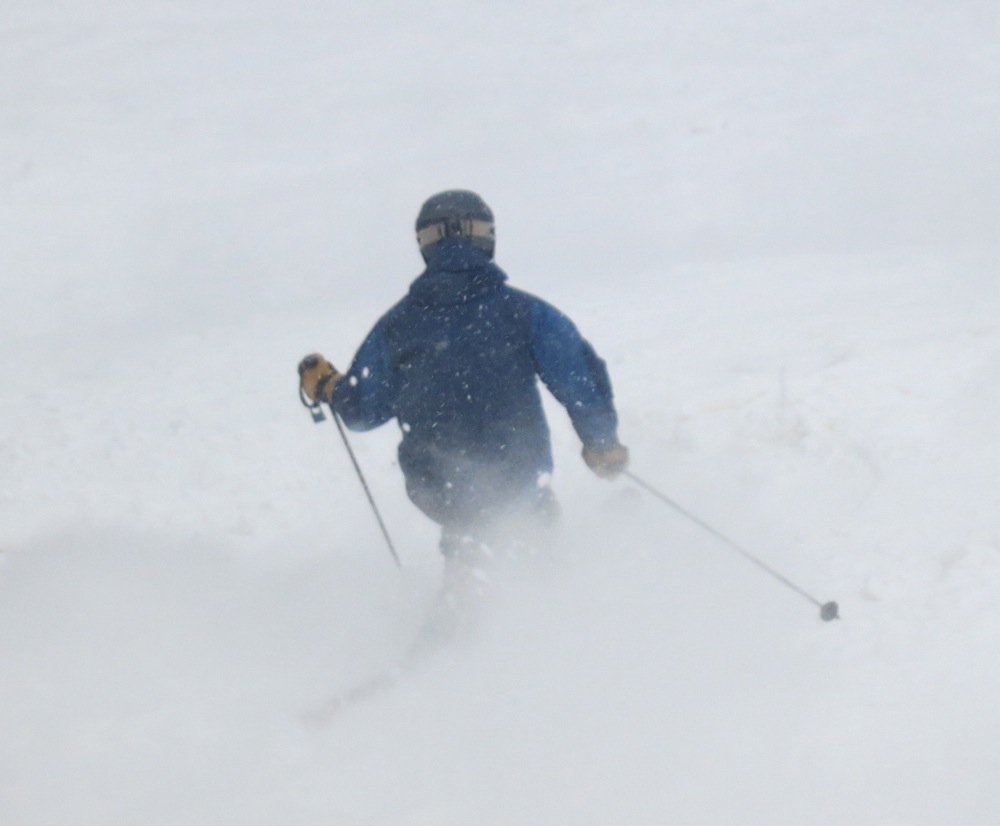 It snowed most of the day and there was 4 inches on the porch when I got back to the cabin. It's continued snowing steadily overnight and our storm total was probably 8-10 inches. On Saturday morning, I ran into Duck in the parking lot, and we skied together the whole day.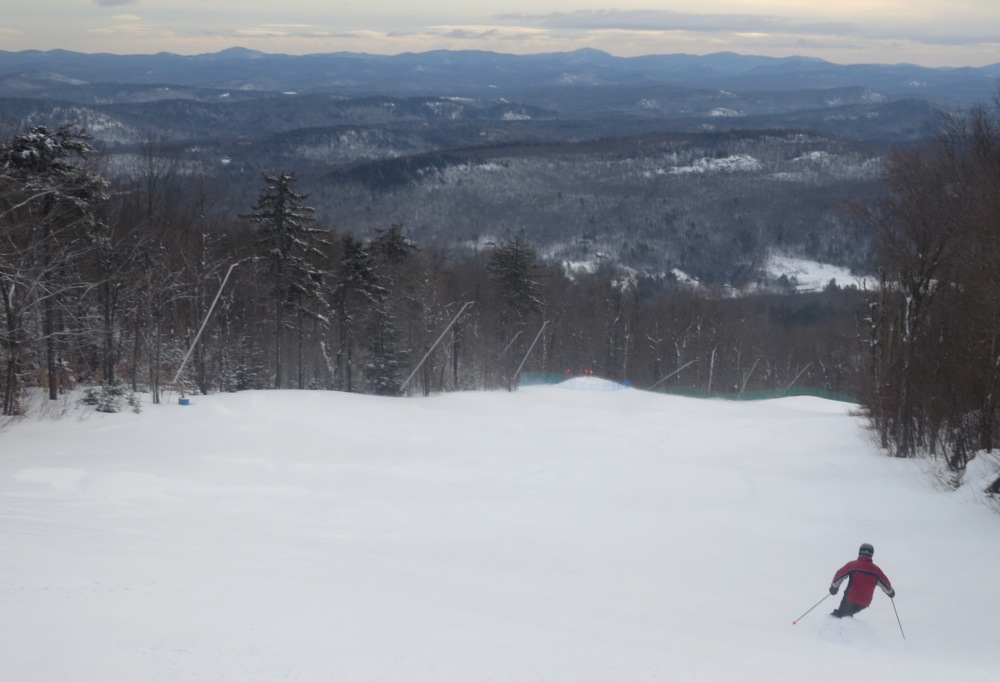 We got prime first tracks on Quicksilver and Twister, and we skied great snow all morning long. Due to wind, the Gondi was running slow and the Triple was brutally cold. Duck and I dropped into the North and we almost didn't return.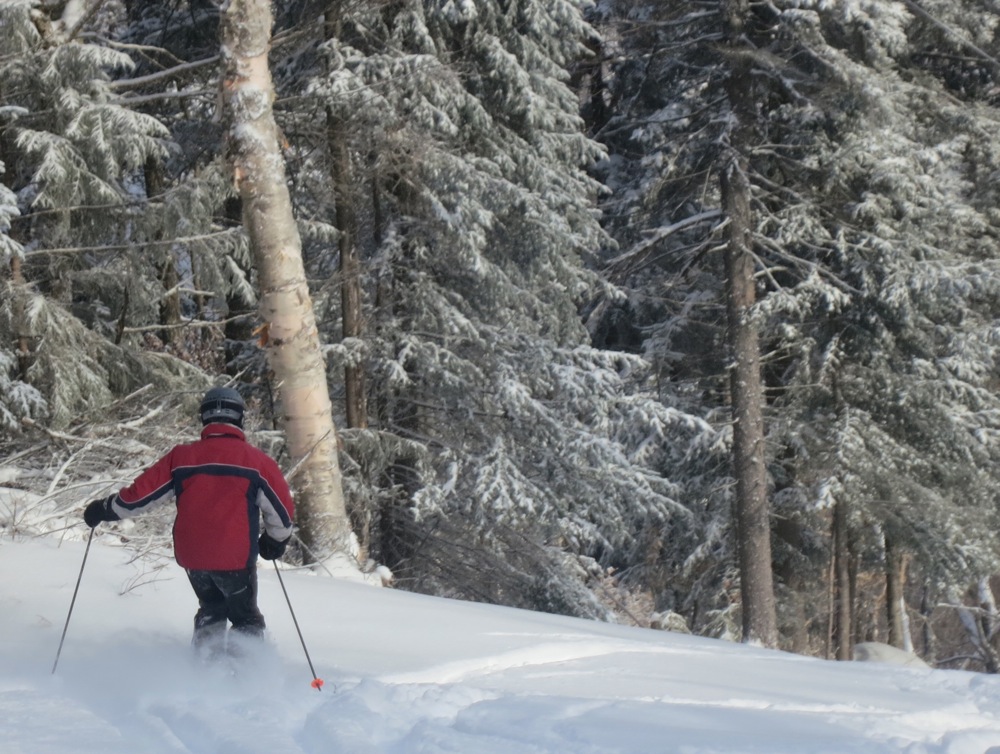 There was soft snow everywhere. We skied Pete Gay, Powder Pass and NorthStar several times. The low angle terrain not only held snow, but it was ignored by expert skiers. We ripped the sides for several laps of powder harvest. On Northstar we were skiing the entire season's ungroomed natural snowfall. It was pillowish.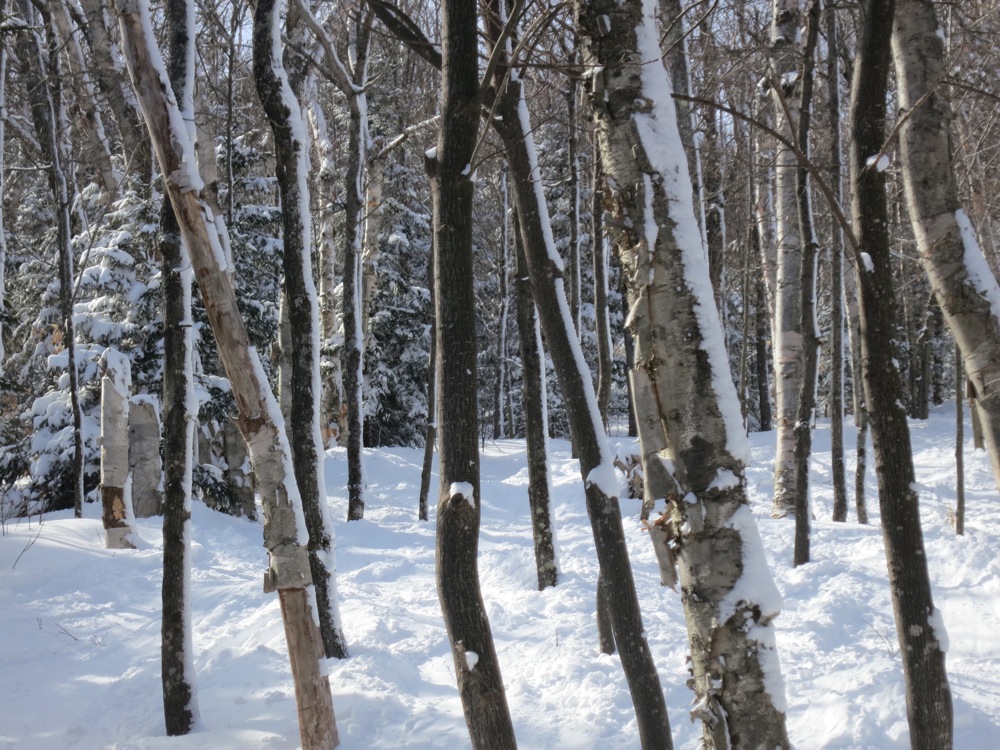 We finally pulled ourselves away, heading down Twister, into the Twister Glades, and over to the Burnt Ridge Quad. As expected, Twister Glades were beautiful up top and thin at the bottom.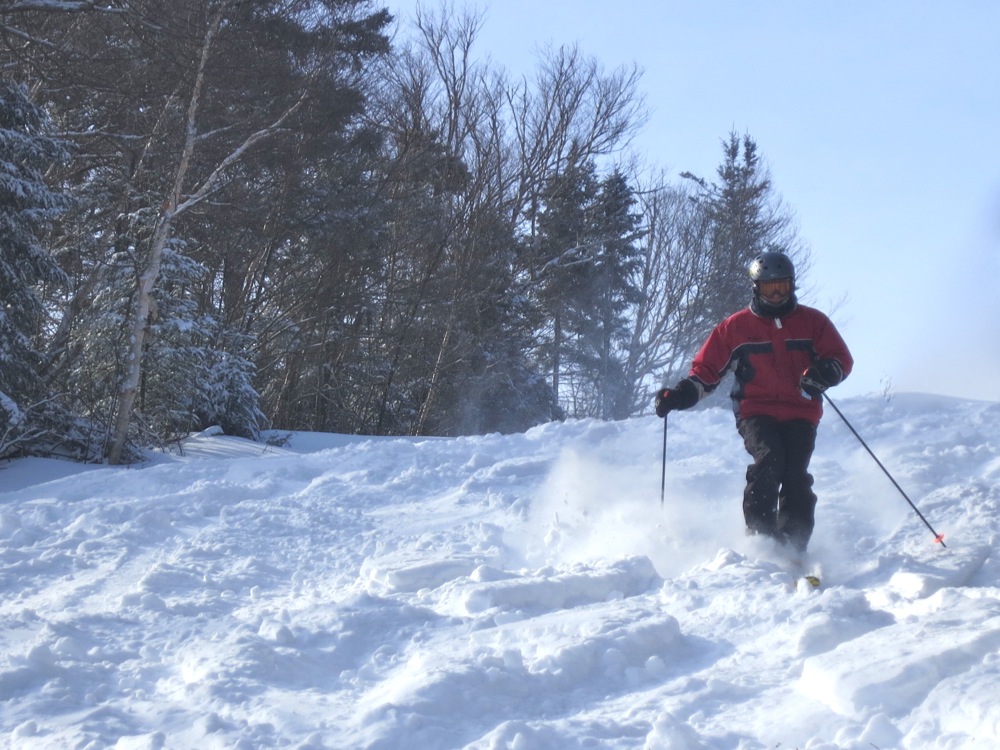 Barkeater was the run of the day. The top isn't too steep, but it does require some fancy foot work to move through. There was just enough coverage that didn't have to think about bottoming out.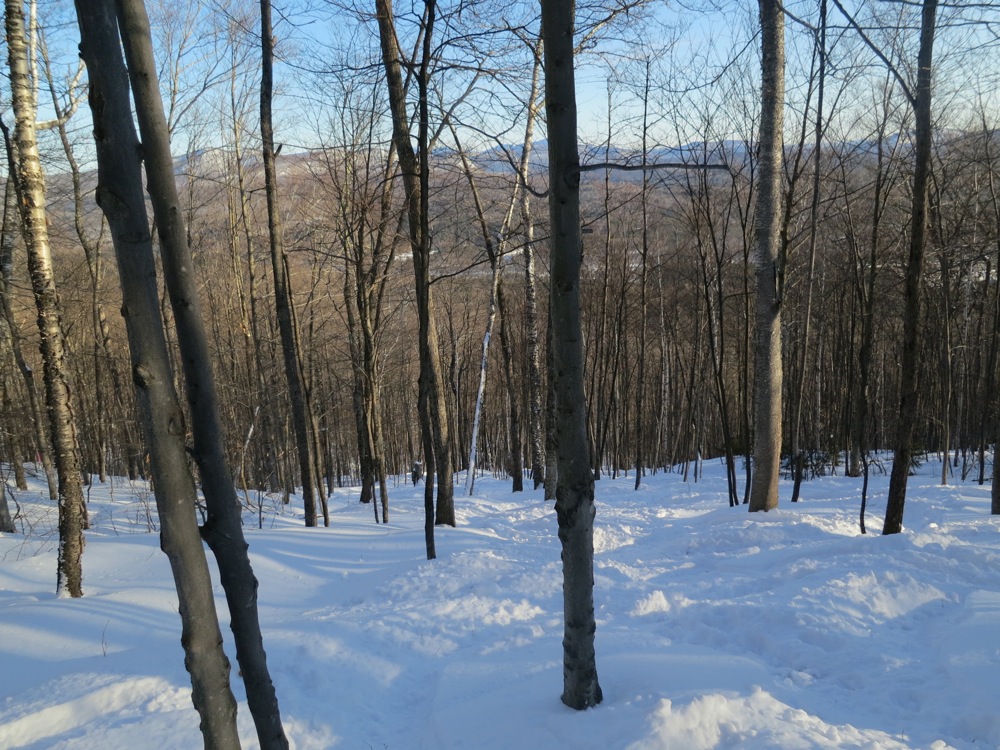 Sunday was the best day yet. We skied the North Creek Ski Bowl, for several hours, almost alone.  We were certainly by ourselves in the trees.  We farmed everything.
The steep stuff skied reasonably well, and the lower angle meadow skipping was joyous.  The glade runs in The Bowl are among the longest lift-served tree runs in North Creek, and it's hard to believe how much you ski for each lift ride.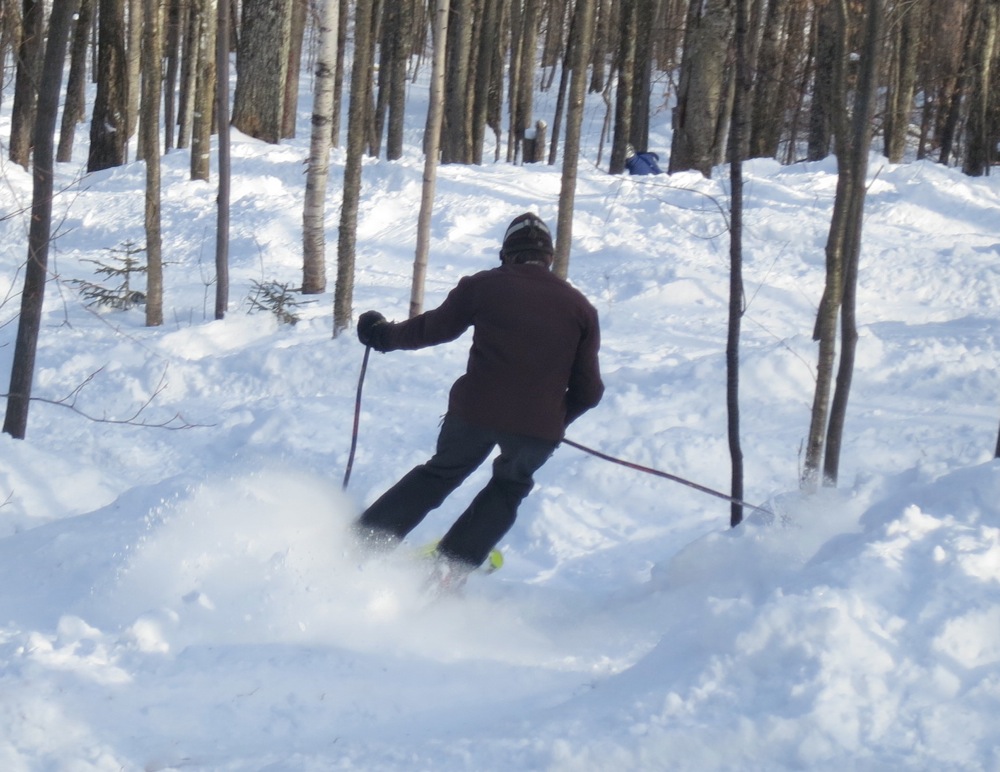 Each day of this incredible weekend was fantastic and better than the one before it. All three of these days are near the top of my list, and I can say that I've never had three days this good in a row. There wasn't a ton of new snow, but what fell really came in handy. Powder in New York. Woohoo!