Plattekill Mountain snagged bragging rights as the first ski area to spin lifts in New York this season. With six inches of snow on Thursday and over a foot on Saturday, Laszlo Vajtay, Plattekill's CEO, made the call later that night.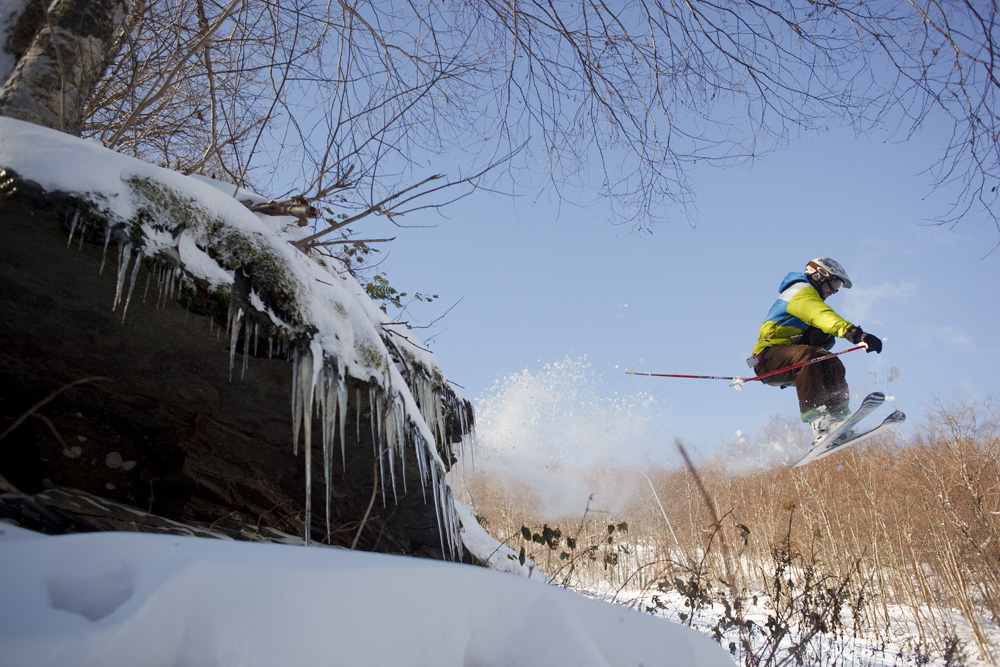 While the decision caught some by surprise, Laszlo had indicated as early as Friday afternoon that if the second storm delivered over a foot, he would open for business.
ML and I had been discussing the possibility of skinning the mountain for turns since Thursday. And while we liked the idea of Plattekill being the first ski area in the state to open, we were selfishly hoping to have the hill to ourselves.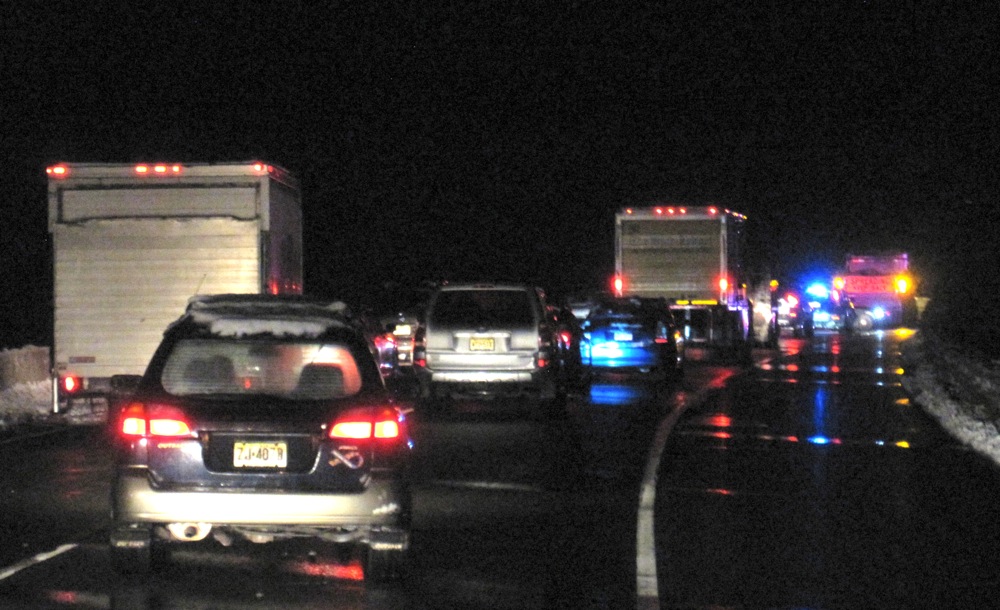 Our plan was to meet at the Mahwah Sheraton at 6:30am so we could arrive in Roxbury around 8am. But the storm that delivered dense powder to the Catskills devastated areas downstate, with downed trees, power outages and icy roads.
When I got caught for nearly an hour behind an accident on I-287, I assumed I'd miss my meet-up with ML242 and NJFreeSkier, and there wouldn't be much untracked snow left.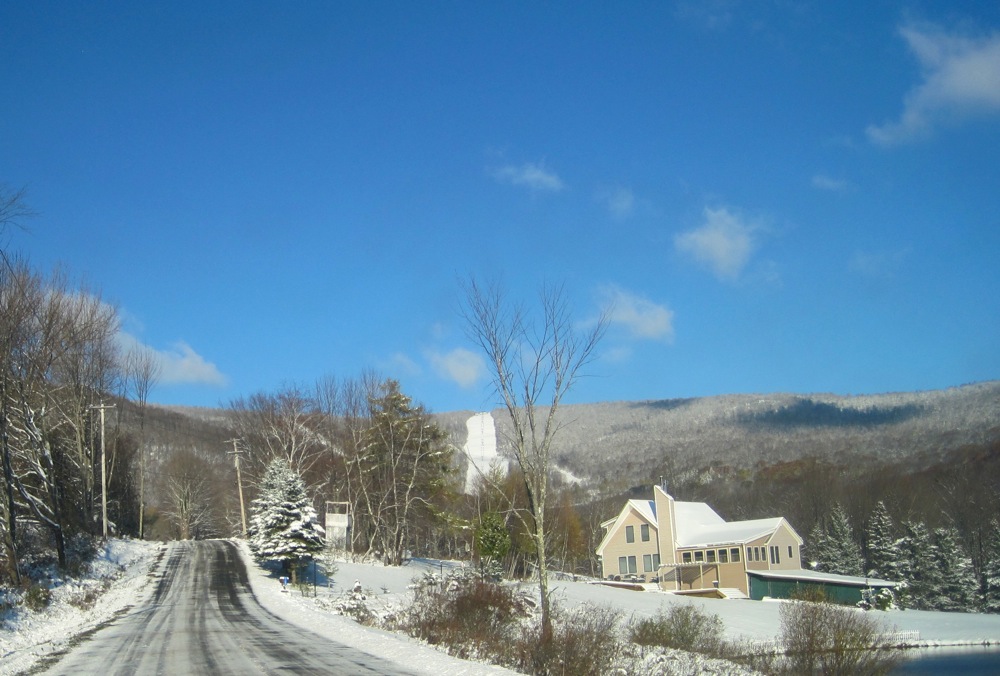 I was wrong. I was extremely jazzed that the guys waited nearly an hour for me: two great friends on a powder day. As we came in the valley at 9:20, Plattekill looked as enticing as ever, and the lifts weren't yet spinning.
We pulled into the lot to find tBatt unloading his gear and not another skier in sight.  Things were looking good.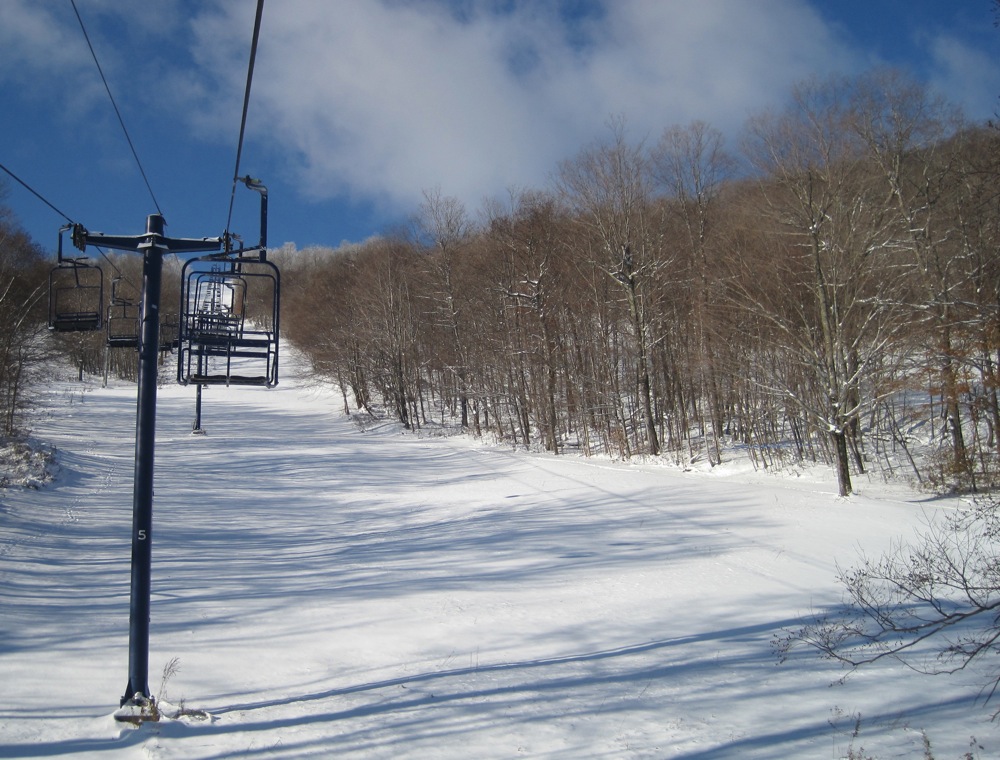 We headed to the double. ML and I got on the first chair, followed by tBatt and NJFreeSkier. We were extremely stoked. In the last few years I've come to view lift rides as part of the fun of skiing, and this was no exception. My first-ever October lift ride looked promising.
We'd heard that Sean Riley, the noted local treemeister, had hiked for turns at sunrise. He'd kept his tracks discreetly off to the side leaving Plunge virtually untouched. It was game-on with smiles all around.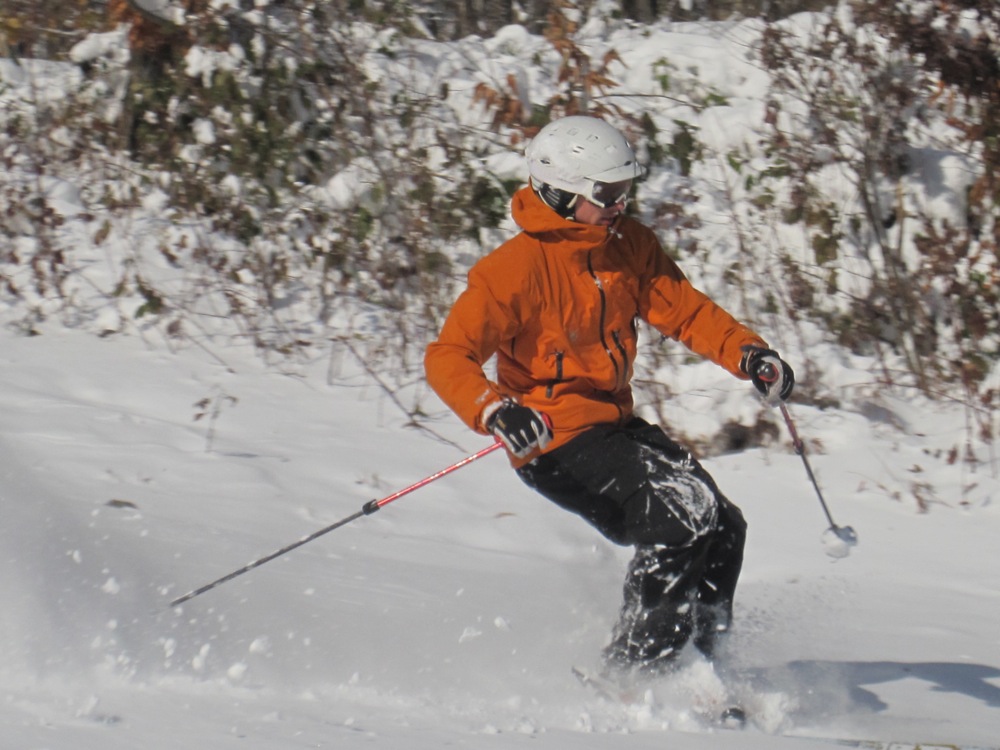 Not all the trails had been mowed, and we stuck to what had been trimmed — Plunge, Freefall, Ridge Run and Face. I had difficulty handling the steepest headwalls. I couldn't stop with any kind of a skid turn, as my front ski would slide out on the grass. The other guys had the chops to handle it all with ease, and they were a pleasure to watch.
The pick of the day for me was Ridge Run, the only blue trail we skied. It was completely untracked when we got to it late in the morning, and it was a pleasure top-to-bottom.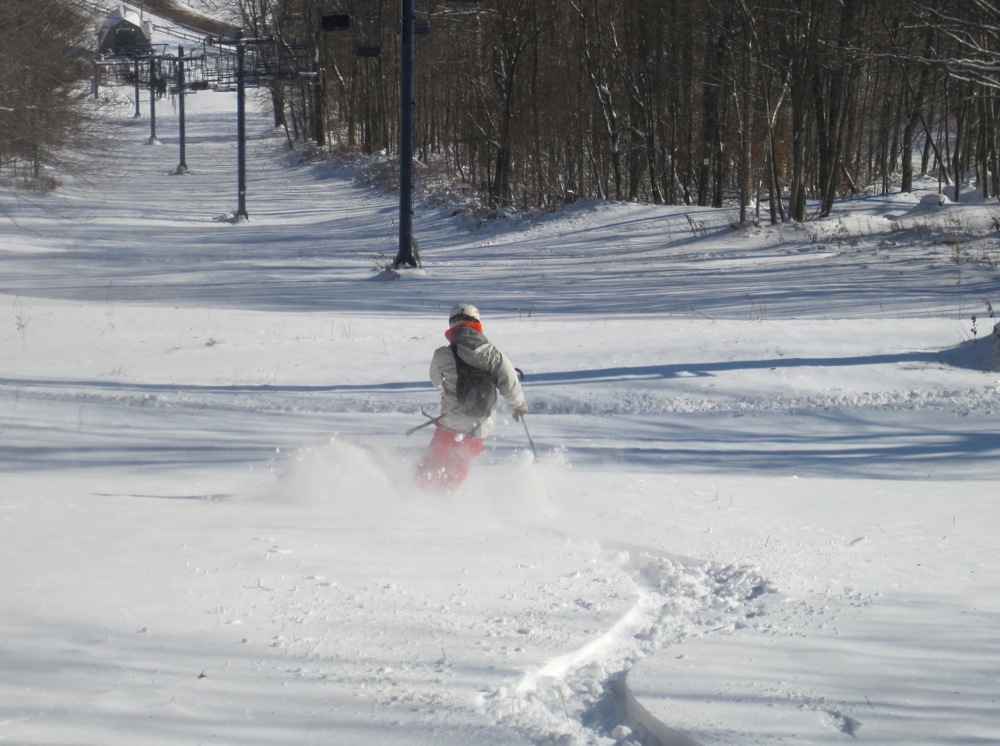 We skied into the early afternoon and then spent an hour out on the deck enjoying the sun and drinking some Guinness. The "crowd" was an interesting mix. The two old guys, Laszlo and I, yakking it up with a bunch maggots from TGR. A day at Plattekill that I'll remember for a long time.