Late afternoon on Sunday, at the end of a long ski day, I was sitting in the bar at Plattekill, surrounded by friends. When I'm in that spot, reliving the day's adventures, I feel like the luckiest man alive. I snapped a picture of the room, and fired off a tweet on NYSB's twitter.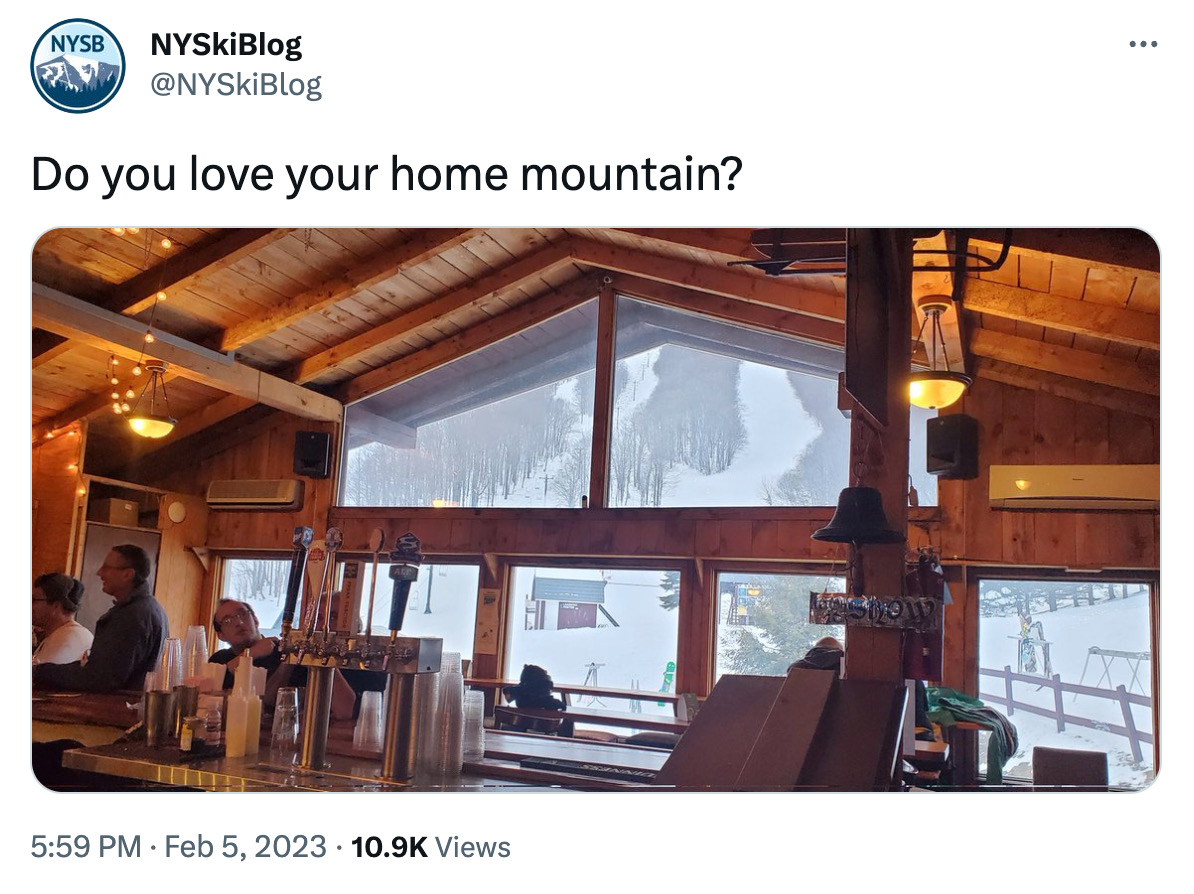 "Do You Love Your Home Mountain?" The thought as expressed was actually incomplete. I could have added … "as much as I do?" to the end of the question. Smiling wide at the end of another joyful ski day, I decided to bounce it off the internet. I think Twitter is my go-to in the mountains as it seems to require minimal signal strength to function.
To take a step back, I don't know too much about the use of social media. I try to use Facebook and Twitter and Instagram to add to the conversation on NY skiing, and to expose our content to a wider audience, but my understanding of how to do that is pretty rudimentary. Nobody's paying any attention to us on Facebook from what I can tell. Much of what we push out on social media doesn't reach too far beyond a hardcore NY ski crowd.
Back to the story: I like to stay late in the bar at Plattekill, so I can be there when Patrol and Mountain Ops call it a day. I normally don't hang out too late on a Sunday, but this time I did. Laz, Macker, Matt and Bobby C all came in to take a load off.  The day had been a huge success with ski racing, a good size crowd and many day tickets sold. The team was satisfied, it was great to see.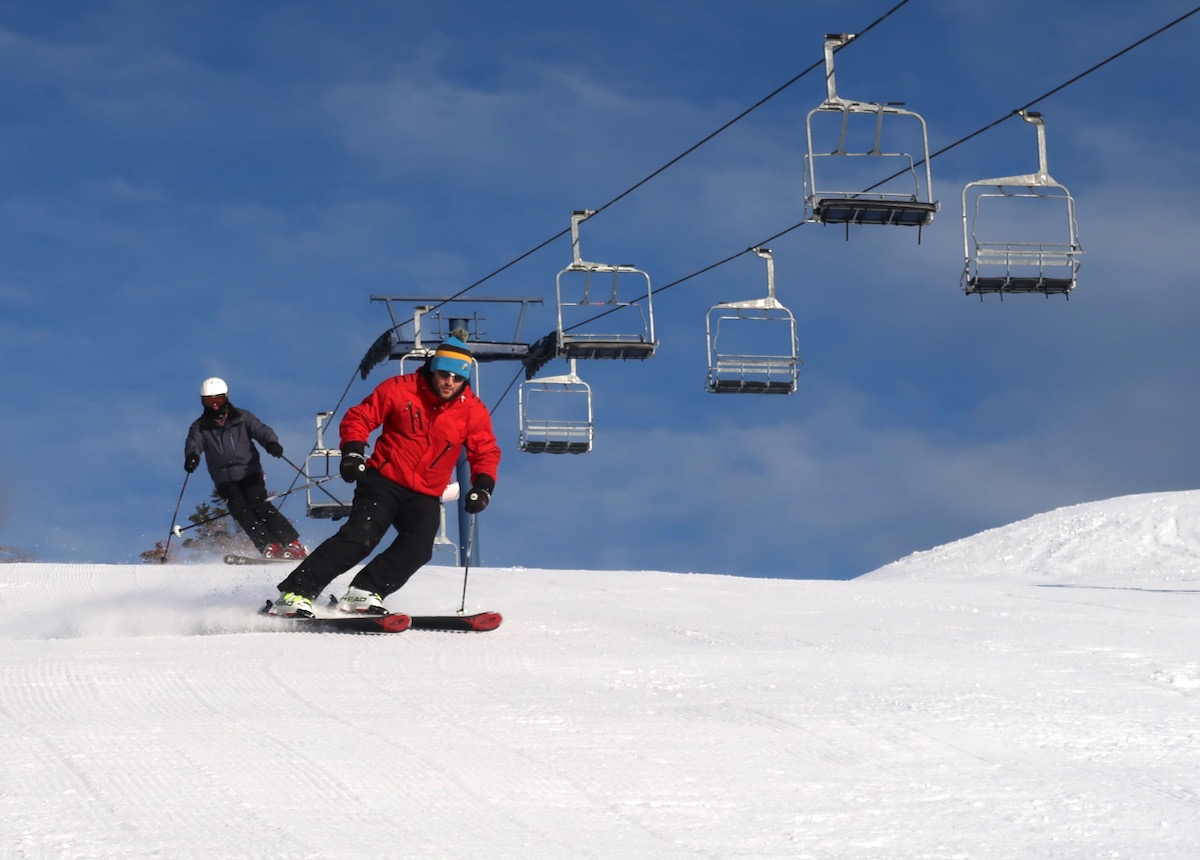 Eventually, and too soon, I hit the road. I stopped to gas up in Kingston and checked my phone. That tweet was resonating with a larger audience. I didn't really get it. Almost all of the response affirmed love for a mountain, while some distinguished the mountain from ownership. It got me wondering if the idea of what a home mountain is, has changed.
Originally skiers were mostly local. As significant infrastructure — lifts and later snowmaking — came into the picture, ski areas worked to bring people from the city. Locals skied at the mountain closest to home and city folk skied where the snow trains took them. Even as cars became more ubiquitous with the development of suburbs, people chose a mountain they could visit regularly, as their winter home away from home.
Ski areas have long tailored pricing to encourage this behavior, offering discounts for frequent skiing. For decades, single mountain season passes were the best deal for someone who wanted to ski as much as possible. It's almost like a season pass is a gateway to a home mountain relationship. For me it was.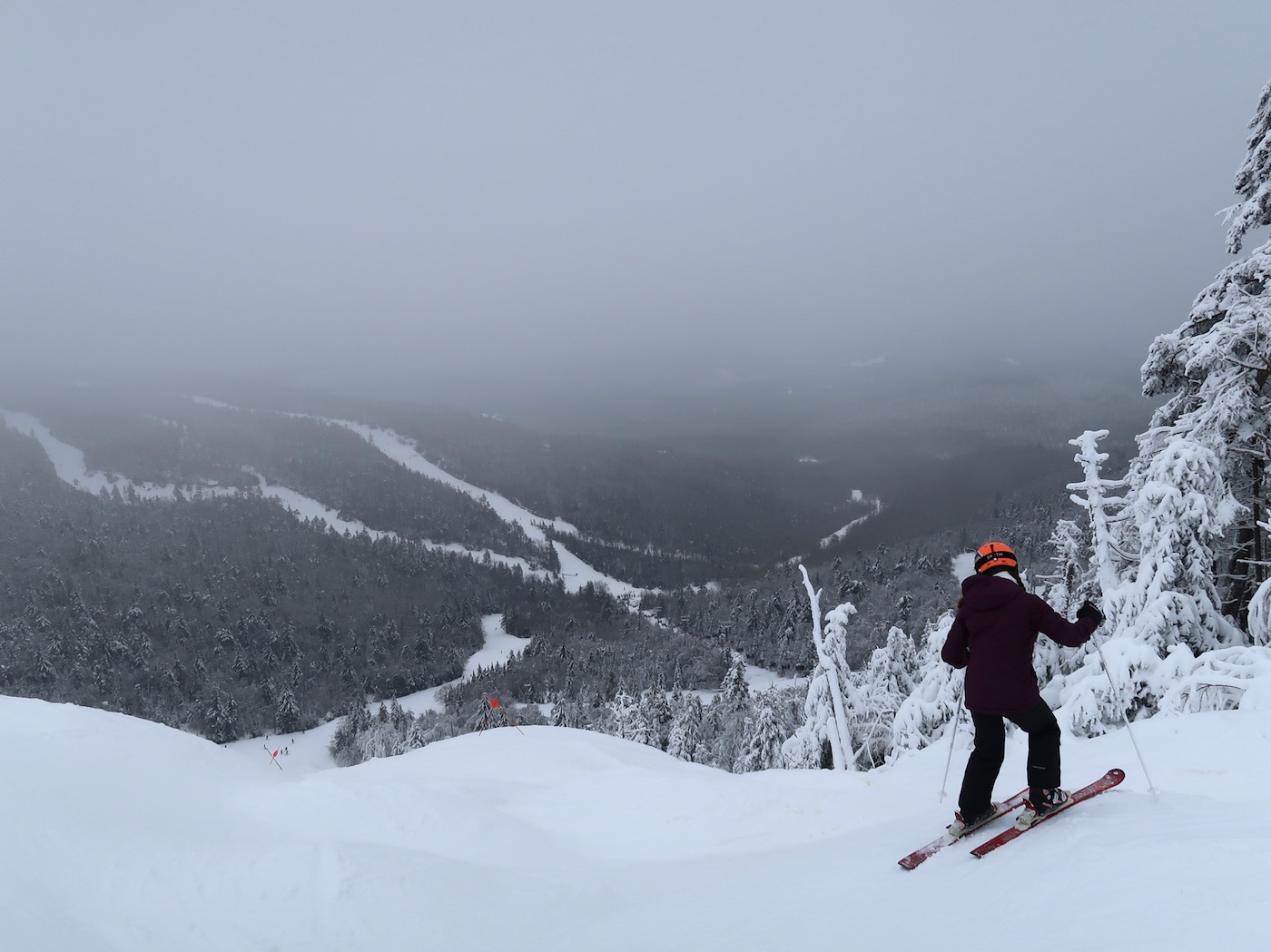 The desire to ski new places has always been there. Before the so called megapasses, skiers would shop around for ways to see and ski other mountains. Now Epic and Ikon are super-sizing it, offering low cost lift access to a long list of ski areas across the country. I started to wonder, with all these choices… what effect are the big passes having on the idea of the home mountain?
I discovered skiing somewhat late in life, learning nordic skiing in the Adirondacks at age 30. My first home mountain would have to be an area known as the Garnet Hills in the northwest corner of Johnsburg NY. In 1989, I bought my first Garnet Hill XC pass. I came to love my home mountain, the community, and the sport of skiing.
My enthusiasm for skiing grew. By November I couldn't wait any longer for snow to fall, so I started to ski early season on manmade snow Gore. At age 40, I rode the original Adirondack Express for the first time, on skinny skis. In 1995, I bought my first Gore season pass and I've had one every year for the last 27 years. Gore is my home mountain, and I love it. Its size, the vertical, the horizontal, its quirks, and all the nooks and crannies, and of course, the trees.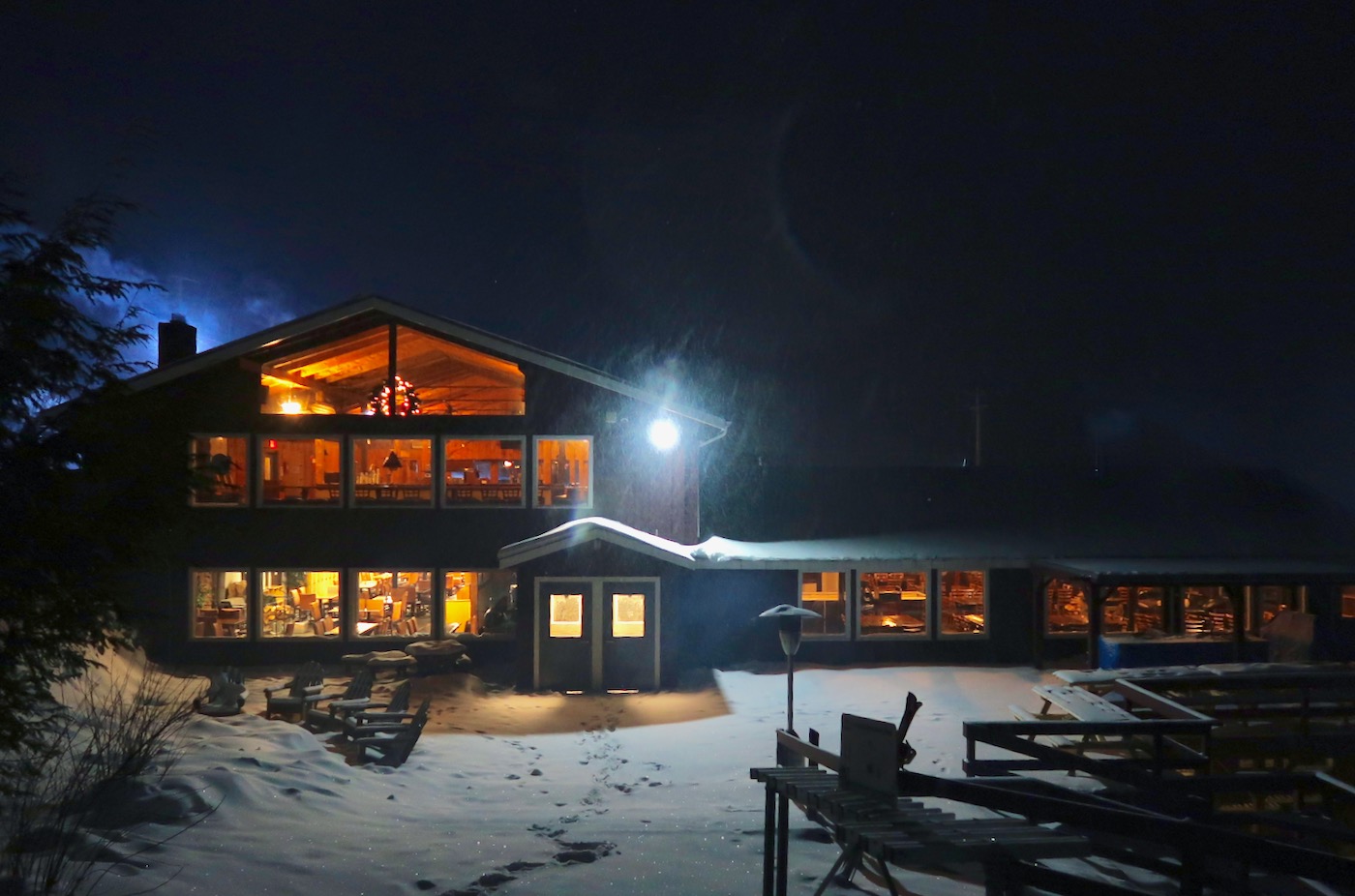 I may be a collector of home mountains. In 2010, I discovered Plattekill and there has been no turning back, I'm on my 11th pass there. It'll be interesting to see if I'll add more passes when we finally move north. I'm looking at you McCauley and Titus.
Regarding the megapass experiment: the market will decide if skiing is sustainable under each different pass model. If it's good for the ski business, it'll survive. Long term, customer satisfaction is going to matter.
There's something I like about a traditional season's pass. For me it's been the catalyst for three home mountain relationships. And yes, I still love all three of my home mountains. I don't think I could say it better than Brownski did in 2019:
A home mountain is more than the place where you have a pass or ski the most. It's about where your skiing story began, where your roots are. Your home mountain is your origin story, like the planet Krypton in Superman.
---
*SWAG Wild Ass Guess