Sunday, 2 AM. A bunkmate in the hostel dormitory was snoring: the sound of Boeing 747s taking off from Newark Airport rousted me from a sound sleep. I took my bedding to sleep on the floor down in the common room. At 6 AM, I shook myself awake and got in gear. By 9, I slipped the shooting brake's clutch, and we left New Hampshire, Craftsbury bound.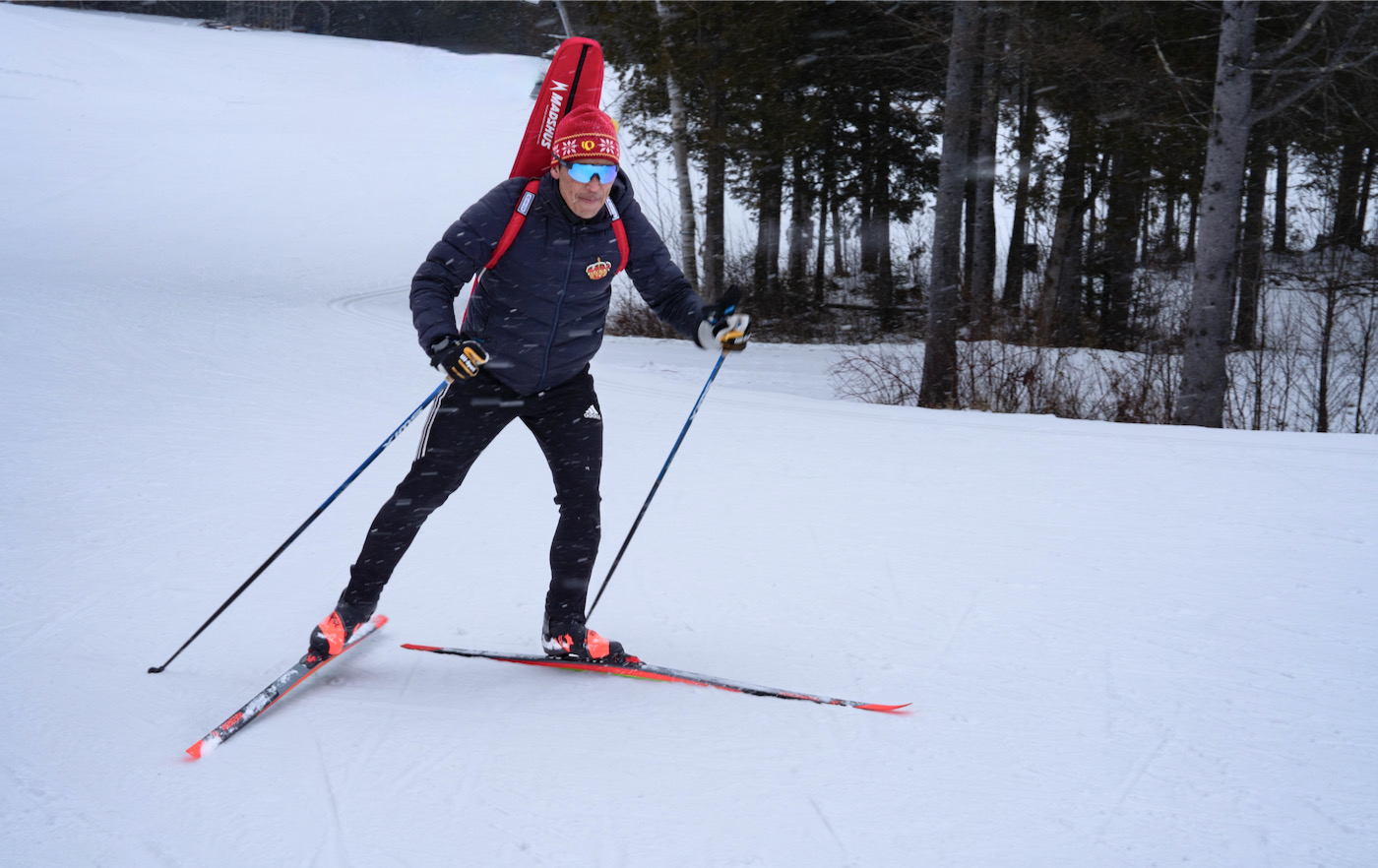 Craftsbury Outdoor Center looms large in my life. From the late 1980s to the early part of this century, I'd drive to Craftsbury for their 50 km marathon, and usually returned in March for the Spring Fling. When our kiddo entered our lives, I cut back the travel and racing and seldom ventured further into Vermont than Prospect Mountain.
Today's Craftsbury is the outgrowth of the idea of Russell Spring's family, who bought the ailing Cutler Academy private secondary school and did their best to refashion it into an endurance sports mecca. One of my high school classmates took his senior year in the final year of the Cutler Academy's existence.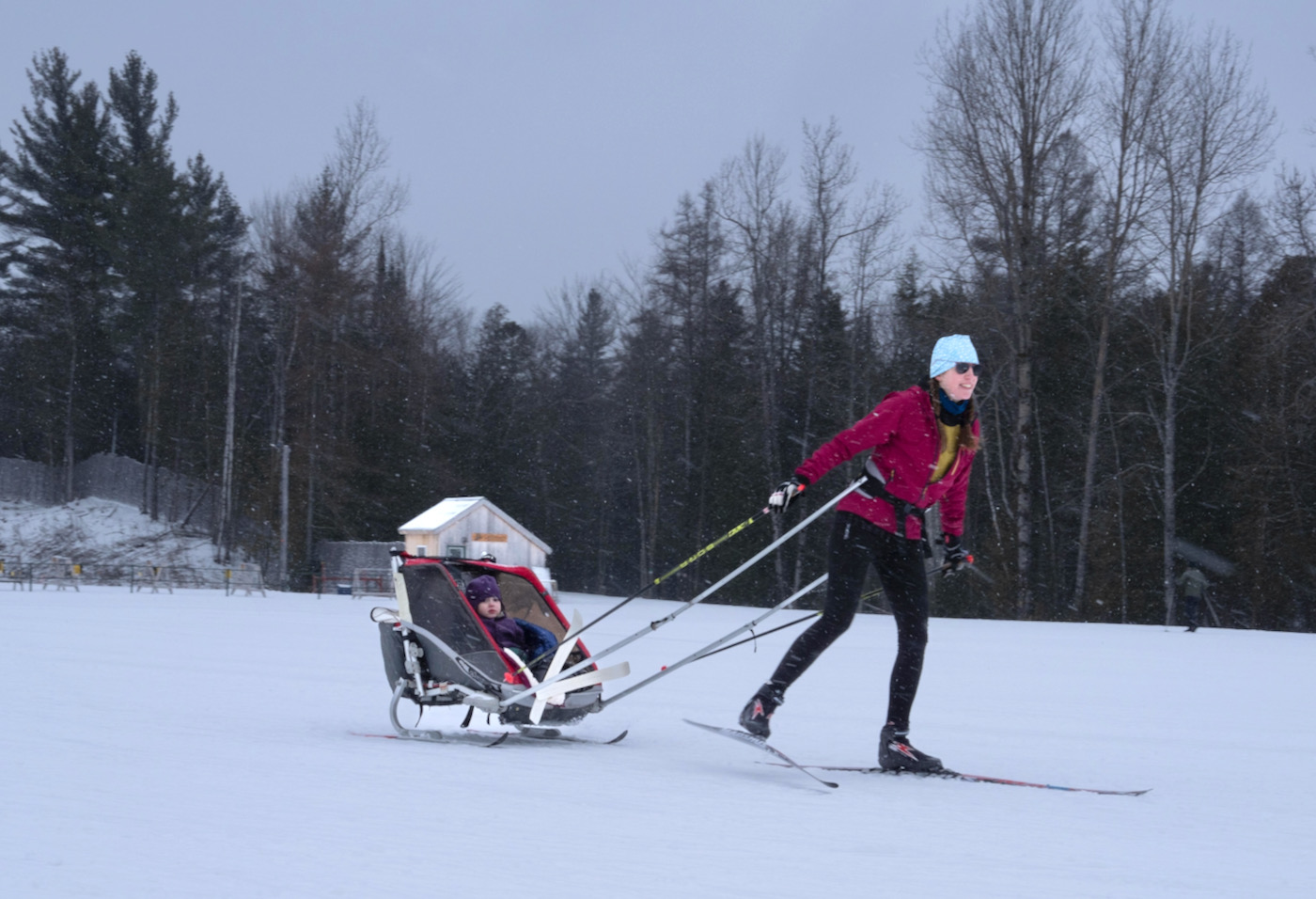 Early on, Craftsbury featured soccer camps in the summer and nordic skiing in the winter, on a limited budget. The early grooming machine was a venerable, high maintenance Tucker Sno Cat.
Some years back, the Spring family sold Craftsbury to Dick Dreissigacker and Judy Geer, who have transformed Craftsbury into a nonprofit, sustainability minded endurance sports mecca. To the extent possible, they've gone green to offset the negative carbon footprint of ski racing (e.g. driving to race venues.) Solar power, snow farming, low impact trail design. The shack where one used to buy a ski pass, rent skis, or prep one's own skis was replaced by a modern lodge with an extensive wax room in the basement. Pisten Bullys replaced the Tucker for grooming.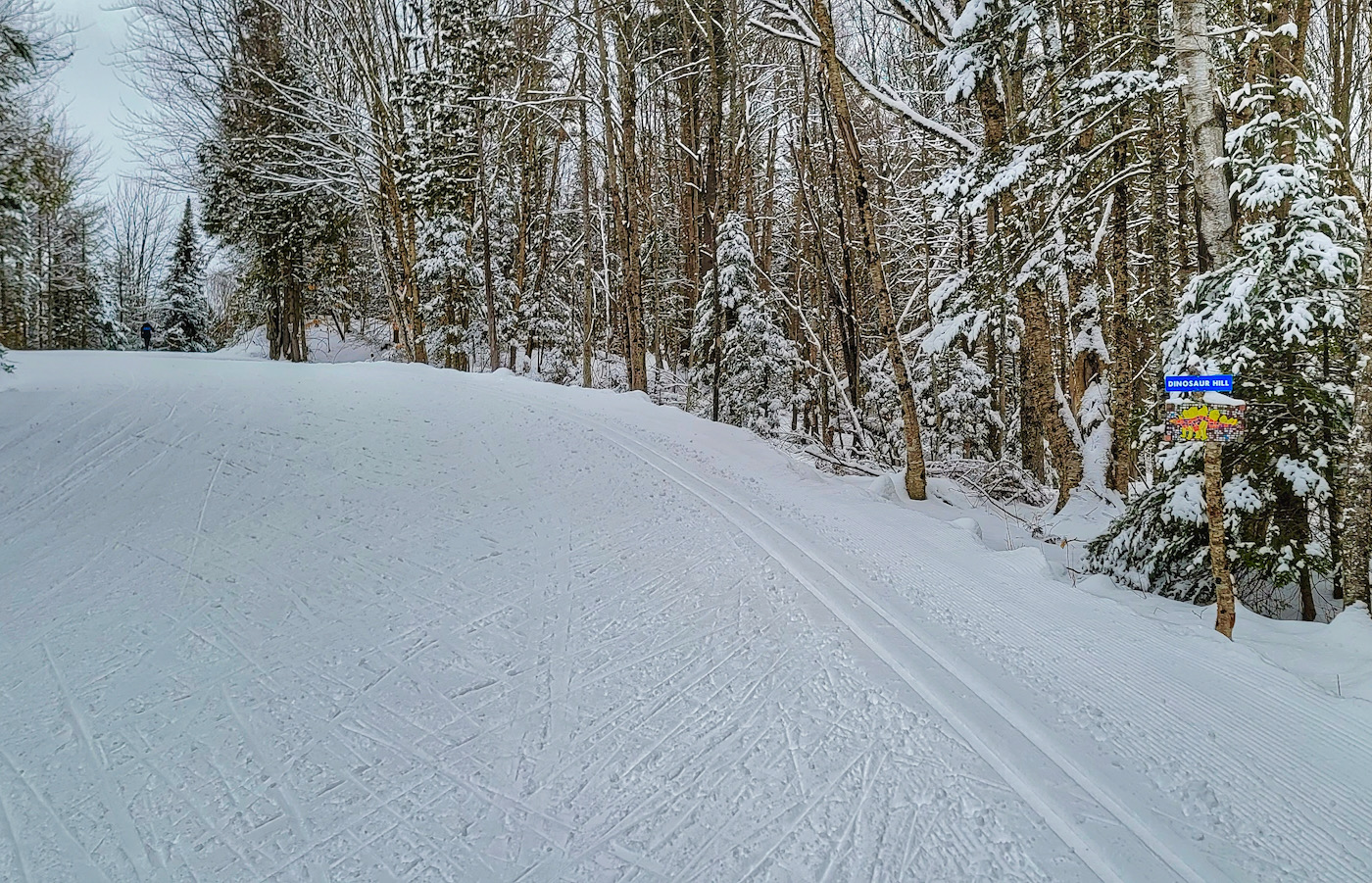 When I arrived, I went to the main office and found Phillip Belena, who I'm acquainted with from social media and is a consultant for the Craftsbury Outdoor Center. A few minutes later, we were on skis, and Phillip led me on a tour.
We went out on some of the time-honored trails. Murphy's Field, where the first time I ever raced here, I had a cartwheel wipeout in a plunging downhill corner, pulling a binding out of one ski. We continued around Duck Pond to Elinor's Hill, a wild, corkscrewing descent that's been a staple of my Craftsbury races. A hard left at the bottom, and we were on Bailey Hazen, which had also been a marathon and Spring Fling staple way back when. We returned on some of the newer trails.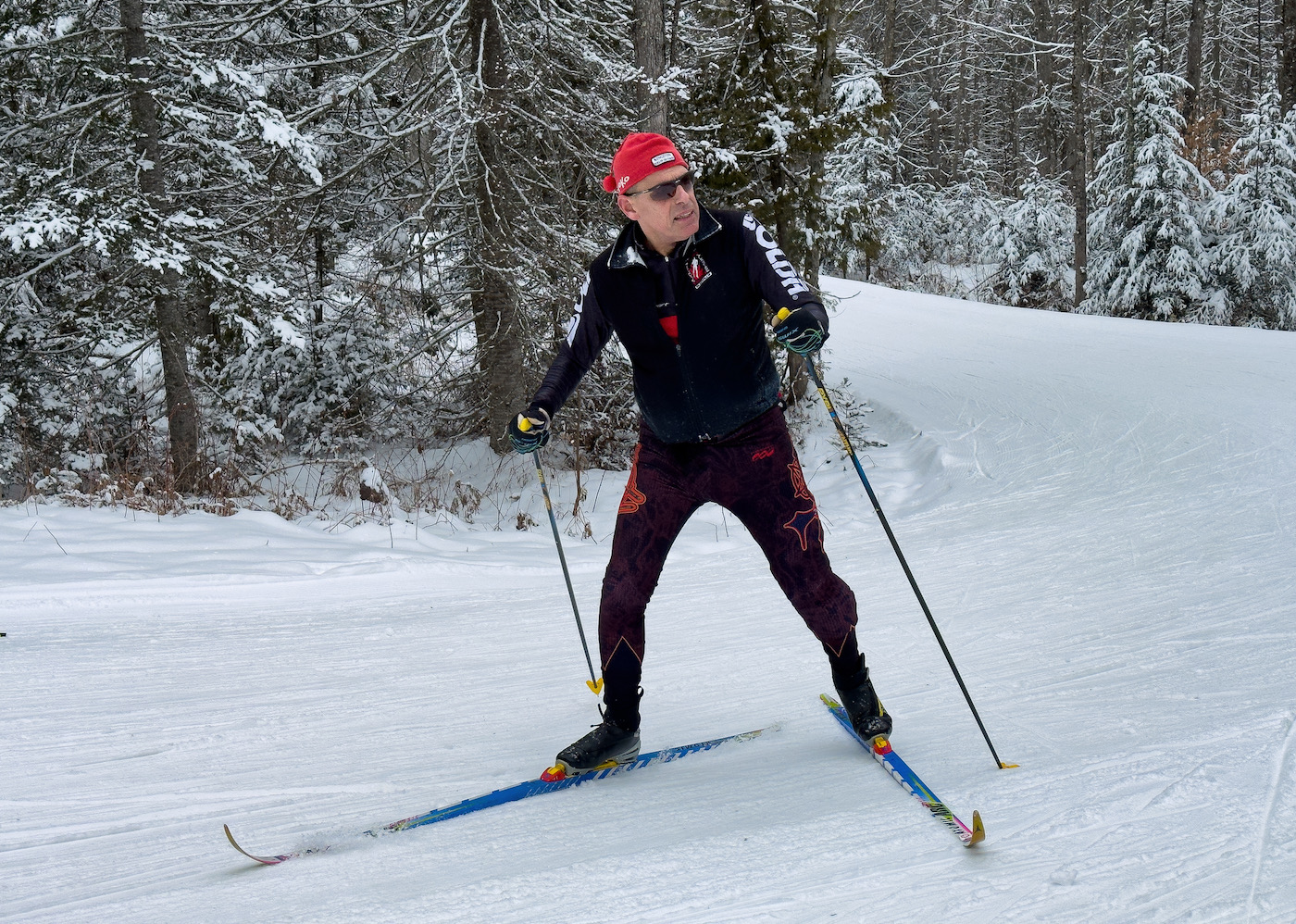 Phillip returned to work, and I chilled in the lodge for a few minutes before heading back out. I poked around two of the FIS race loops. I didn't have a map, I was just following my nose. The climbs were tough, but the downhills were more manageable than those at Mount van Hoevenberg.
When I returned to the lodge, I thought about heading out on one of the longer loops. But I was tired. With a 120-drive to a motel in Ticonderoga NY, and snow in the forecast, it was time to bail. Next stop on the tour: Rikert Nordic.
---
All photos courtesy of Phillip Belena