On any given Sunday athletes suit up in the pursuit of the thrill. Some are found on the football field while others are at their local mountain. They shed their 9-5 attire to take a few laps and get a taste of freedom.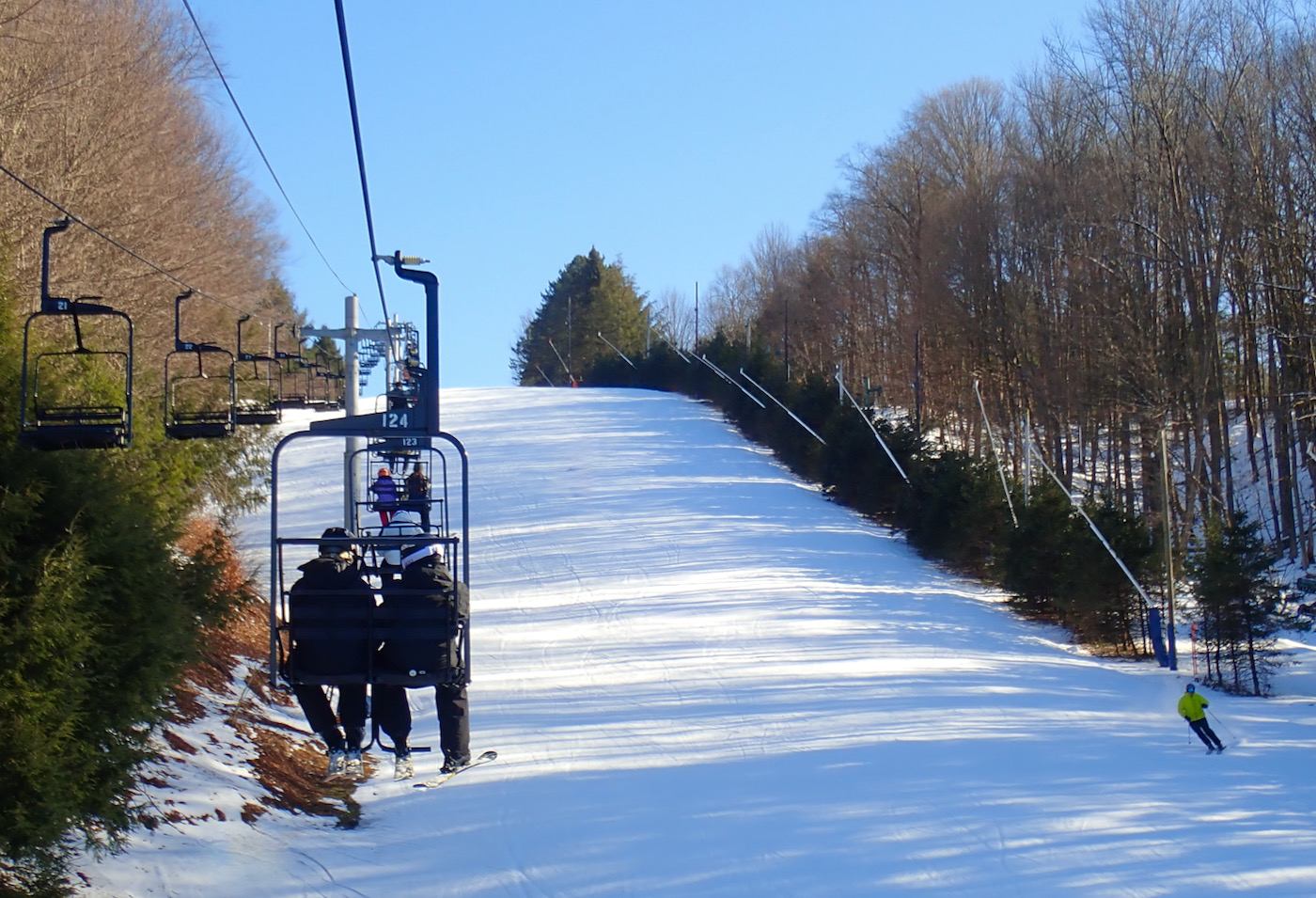 For New York skiers and riders that means getting our thrills where we can. It's not always a tree skiing powder day, sometimes it is a spring park laps kind of day. Superbowl Sunday provided just those conditions, spring weather, in the middle of February. Woods Valley is home to an assortment of weekend warriors who go full send and make it to work on Monday.
"Woods?" is the usual text I get from locals that are headed to the mountain. Matt was already on the slopes when I strolled up to the lift early in the afternoon. I was strapped in and ready to go by the time he made it through the park setup on lower Copy Cat.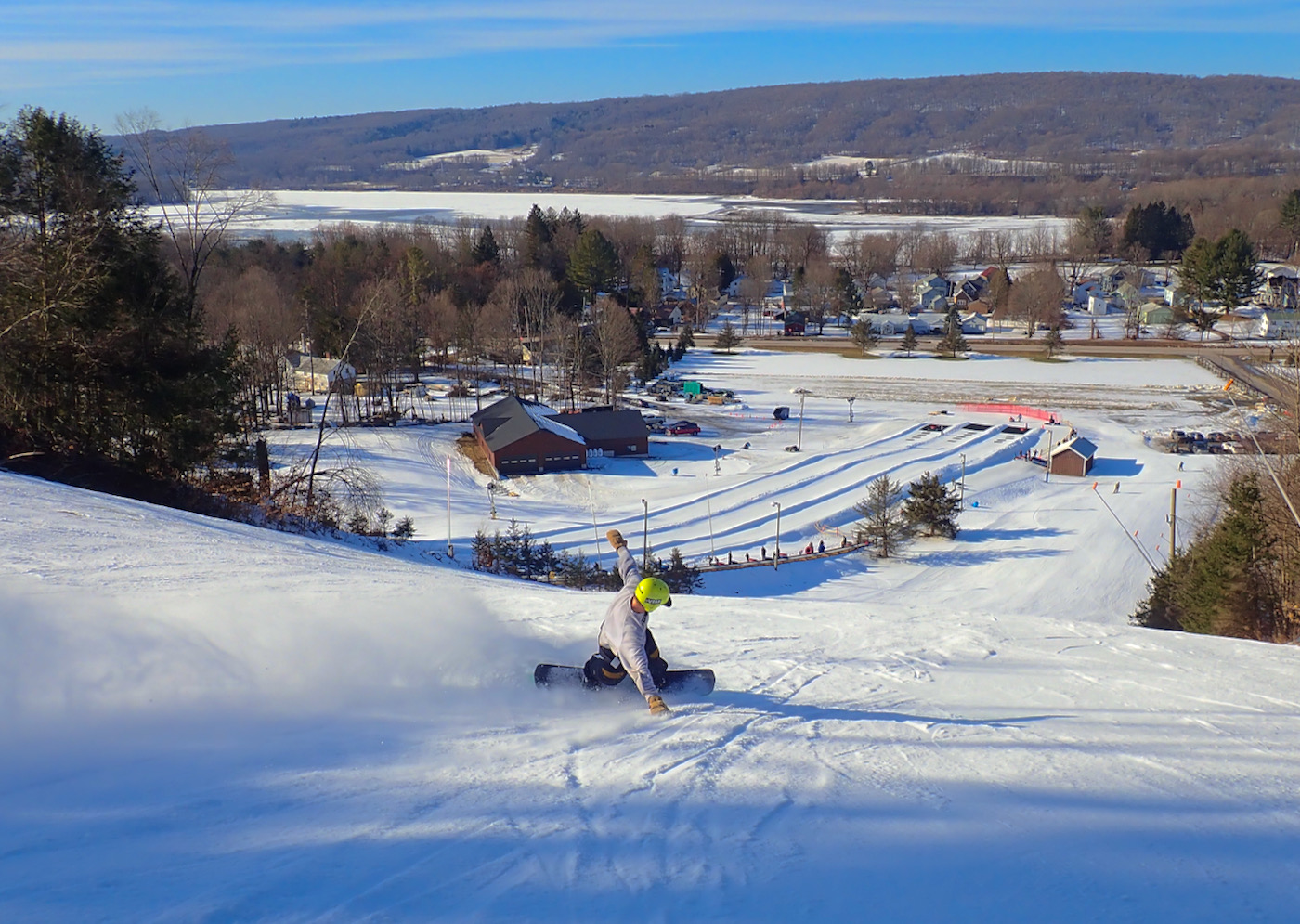 We headed up the lift and he let me know conditions were prime. How could they not be? The sun was absolutely glaring and despite the warm weather coverage was wall-to-wall. We headed through upper Timmy's, boosting off the rollers before connecting over to Copy Cat.
At the base we linked up with Sal, another local who's always ready to bomb around the mountain. We ganged up just like the high schoolers and took hot laps through the park. The only difference is I think we had more fun.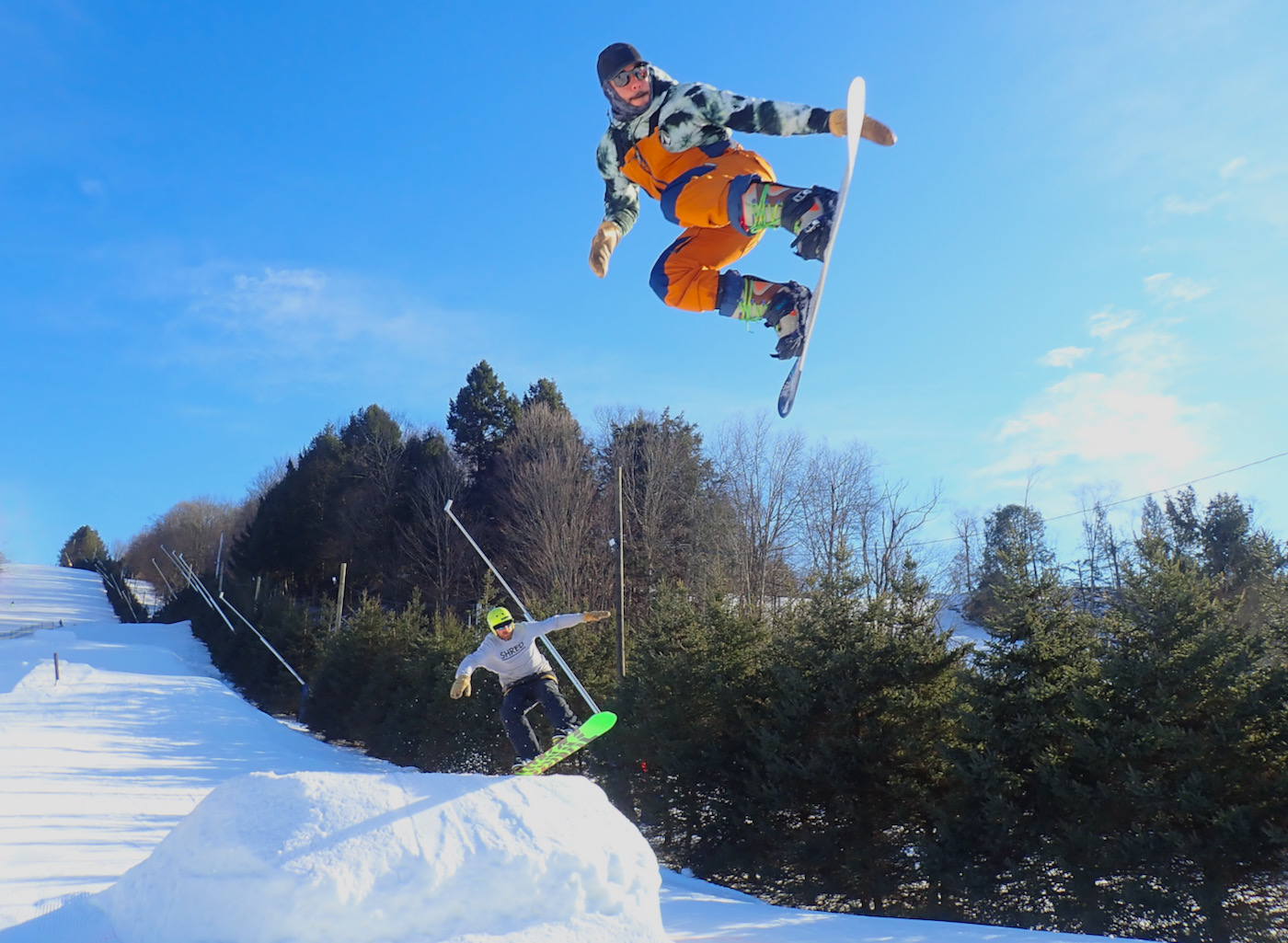 Sal and Matt have a few years on me, but these guys shred hard. Matt was smoothly spinning the jumps while Sal boosted them with big steezy methods. We even took a lap through the smaller park for Matt to coach us and practice our spins. At the base of Copy Cat I posted up under the largest jump to snag some pics.
The boys floated overhead back-to-back throwing caution to the wind. Gotta give the folks on the chairlift a show. Running the chairlift on such a beautiful day is not easy, but Finn Woods was up to the task.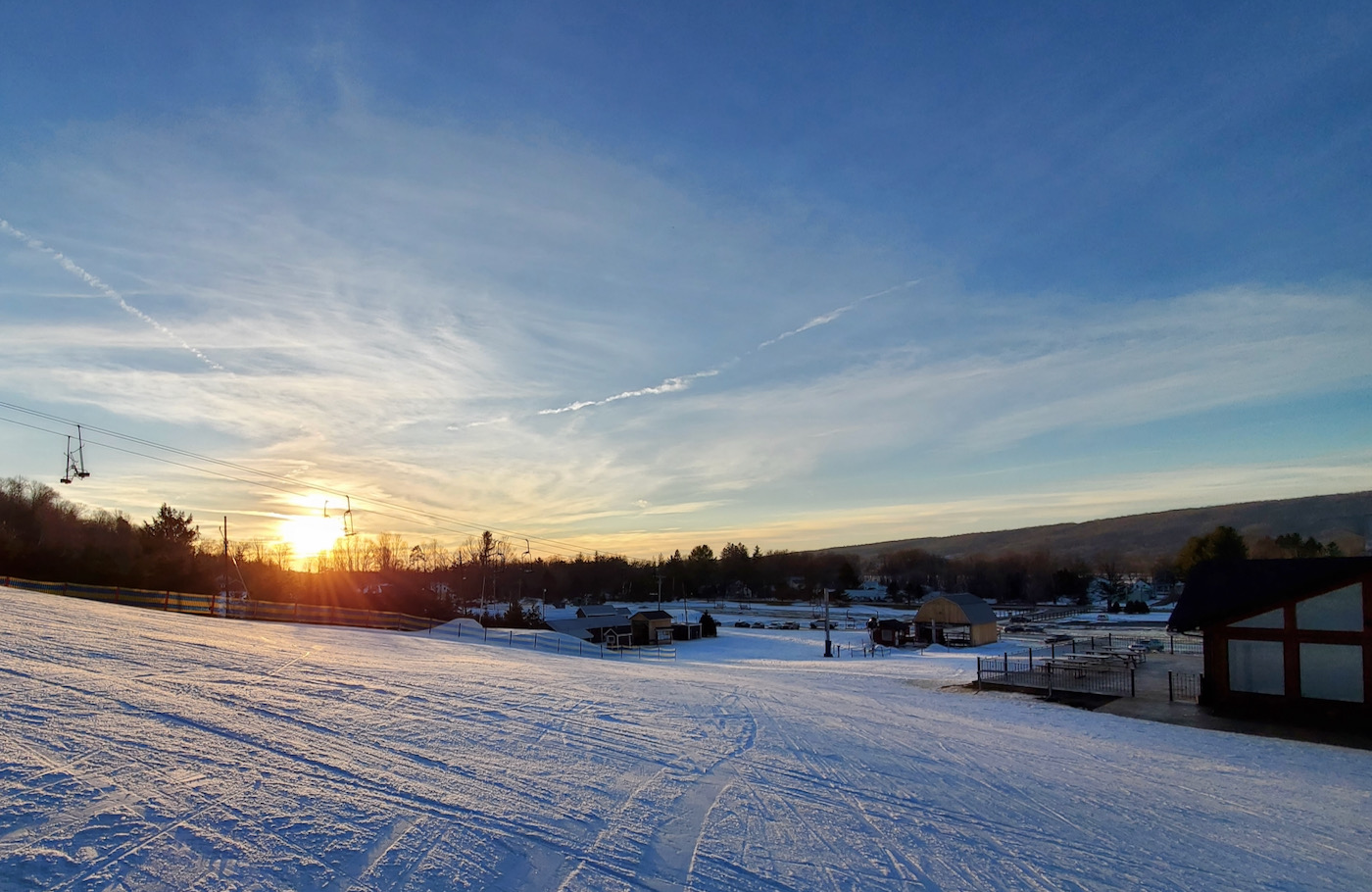 He happily loads patrons up the hill when you know he'd rather be up there with us. Like a coach inspiring his players, Finn keeps the hype high each time around (sometimes with a terrible whiteboard joke). No night skiing on Sundays though, and after a few more laps the lift stopped promptly at four.
The Old Main, a local favorite, was just starting their show as I snagged a drink and headed out to the deck for Apres. It was lively outside with a bevy of people enjoying the live music and the beginning sunset. I mingled with the familiar faces and gave cheers to a great day. It was a picturesque finish and for me the main event already happened.
The only challenge that remained: staying awake for the Superbowl.