I'm sure most people don't think of my home — Utica NY — as a ski town. I could go on about the city-owned ski slope and local history, but its true advantage is being located in the middle of the state. Much of the best skiing in New York is within a day trip of my apartment.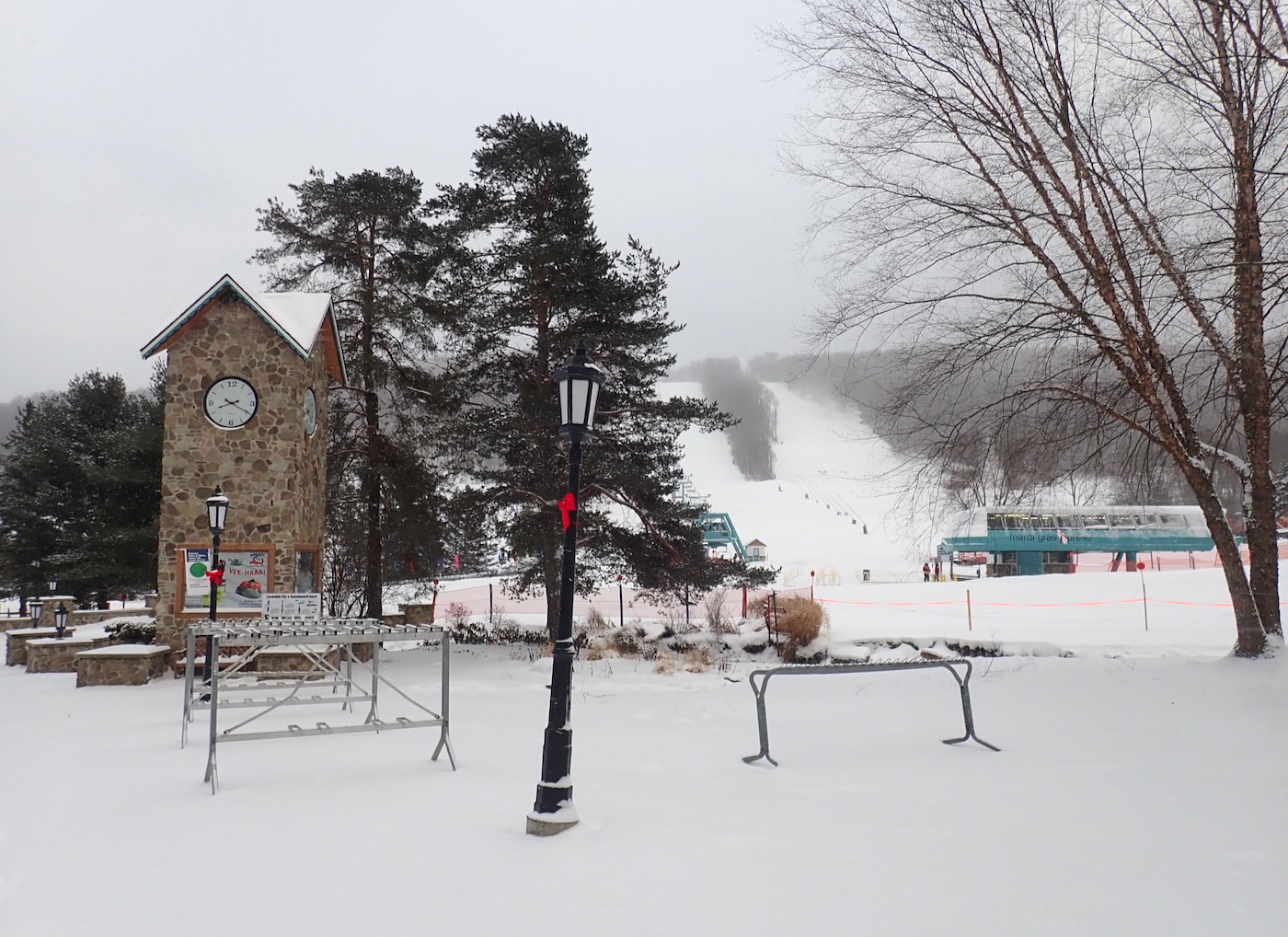 I'm also lucky to have a forward operating base at my parents house in the Finger Lakes. While the rest of the state was getting rain on Christmas Day, Western NY was getting lake effect snow from Lake Erie. With the Bills winning the AFC East and 8 inches of snow on the hill, Holiday Valley skiers were smiling. I left my folks place early Saturday morning with my sights set on Ellicottville.
It was a dark and windy ride, but as I traveled further west I saw less brown and more white. By the time I made it to the access road, snow was coming down and the road was barely visible.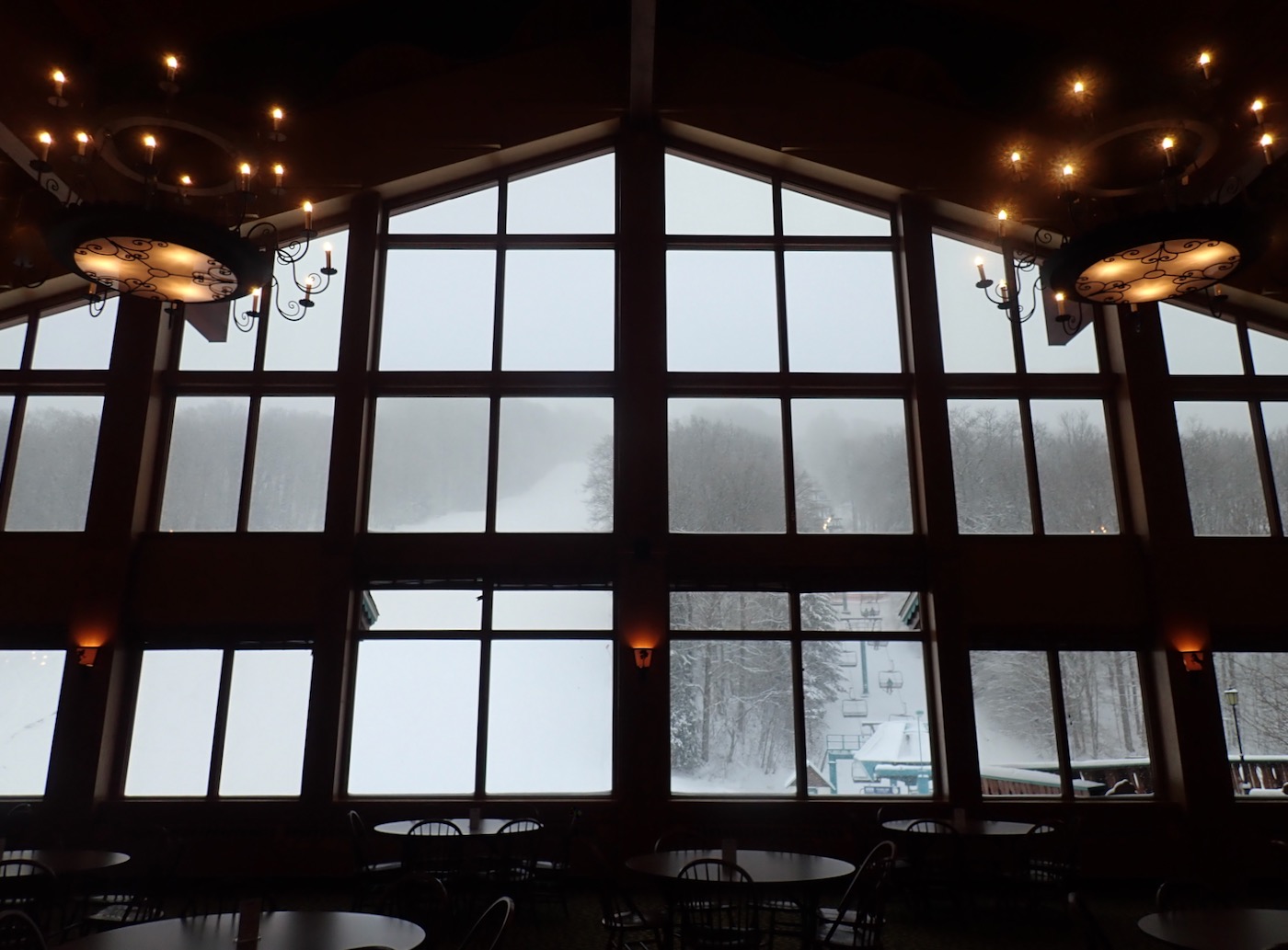 I parked and began gearing up. I'd arrived before my friends Katie and Alex, so I had time for a few laps. I noticed lifts were spinning prior to the 8:30 opening time and quickly made my way to the lift after getting my ticket. I learned that first tracks, from 8am to 8:30, is reserved for passholders. Sweet perk!
I was jealous of those passholders bombing down Yodeler, so I decided to start there. I only needed to burn 5 minutes and soon I was on the Yodeler lift. The left side was groomed with a fresh coat of snow, it was soft and carve-able. The right side was ungroomed and mostly untracked.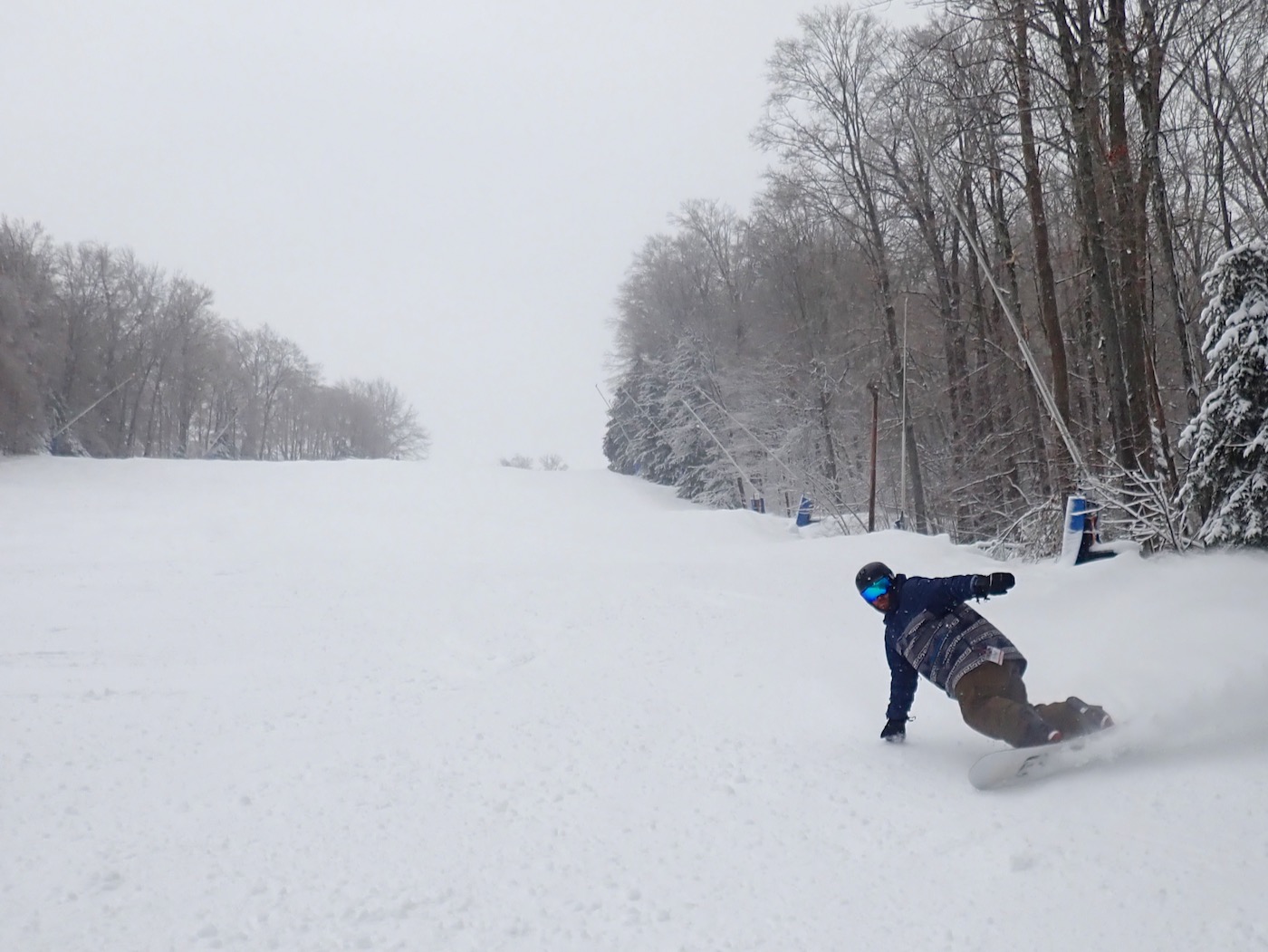 The snow was really light and even the slightest slash sent snow flying. There was some firm snow below all that fresh, and some care needed to be taken when slashing, but generally turns were good, especially considering the recent weather.
After a few laps, my friends arrived and we started working our way across the mountain. Tannenbaum wasn't running yet so we lapped what we could off Yodeler before heading to the base area. Edelweiss and Yodeler were the only black runs open but they were sweet and we seemed to be the only people on them.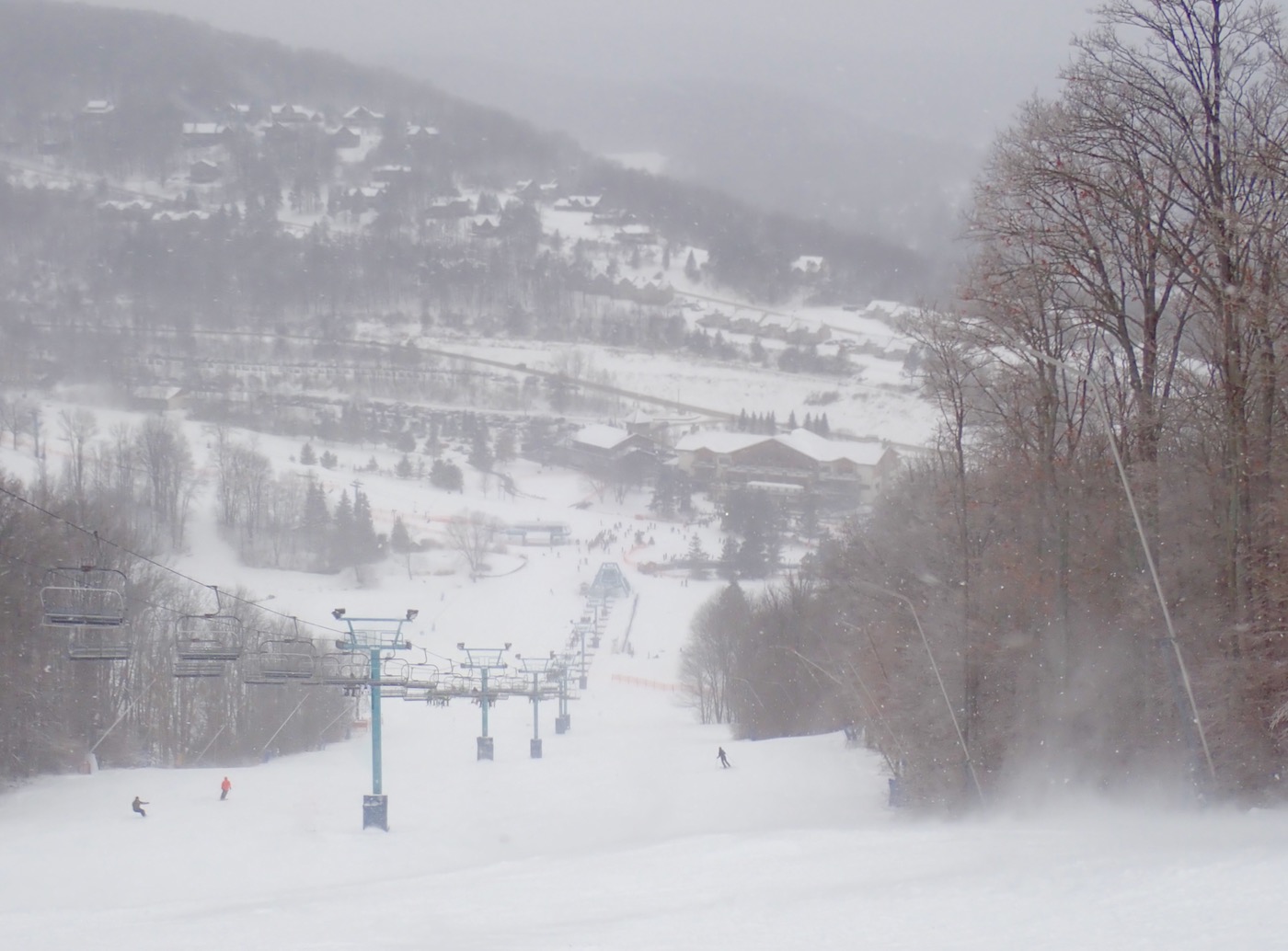 We headed to the base and boosted off the rollers as we ripped down Mardi Gras, occasionally dipping into the sides to score strips of untracked.
On a holiday weekend, there really weren't any lift lines all day and staff did a good job of keeping people safe and moving. Conditions were good all morning off both the Morning Star and Mardi Gras quads, but the wind was whipping and we needed a warm up. We stopped by the car to enjoy leftover pizza and heated seats, but before long we were back on the hill.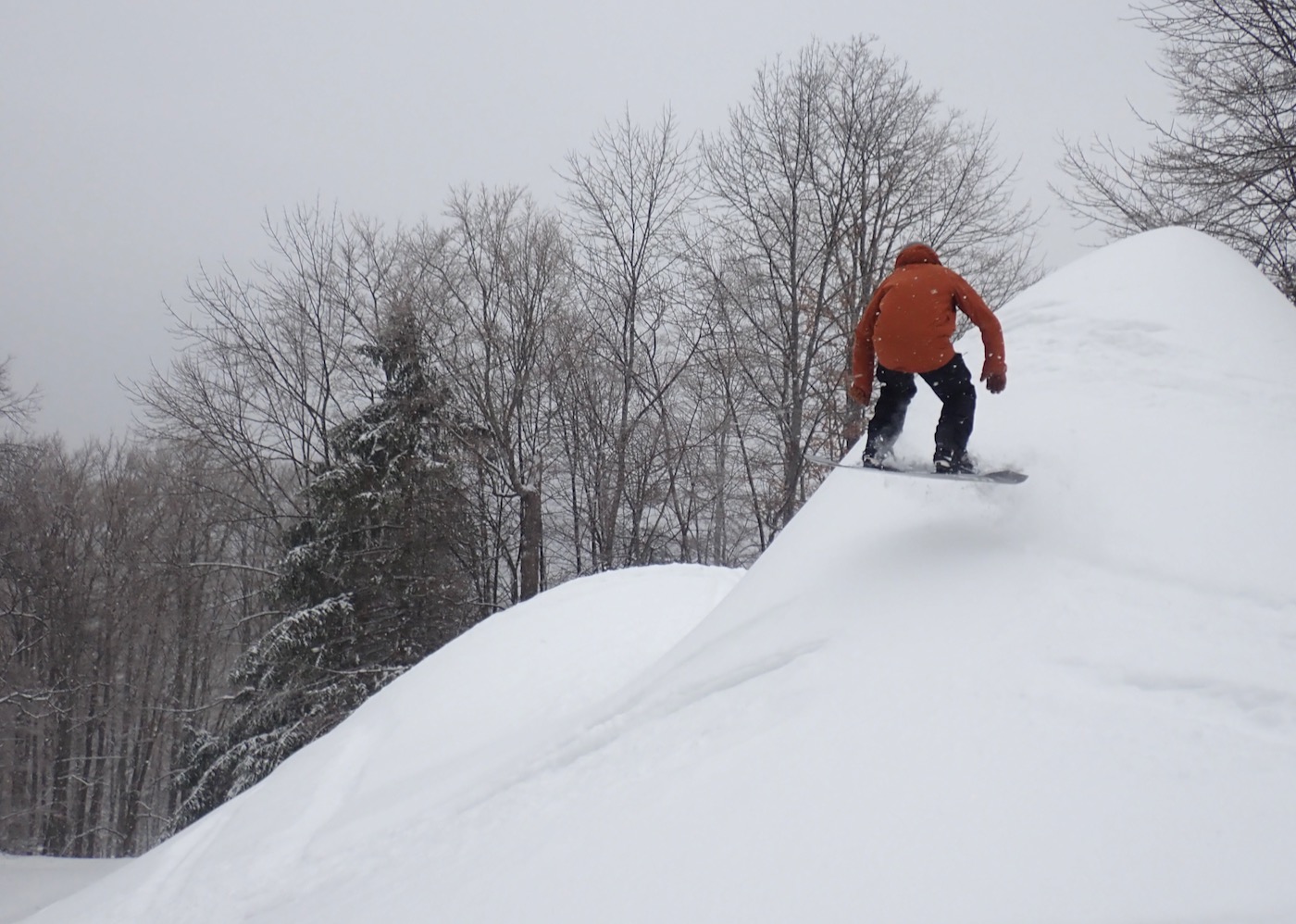 We headed to the East Side to the only open terrain we hadn't skied yet. Cindy's and the Sunrise Quad service more blue and green terrain. We took it easy, our legs were starting to burn from earlier. The lines for the lifts were reasonable but we knew they would soon be full with night skiers. The resort website reported that night tickets were sold out until New Years Day.
The snow had set up the slopes for a great holiday weekend. We soon said our goodbyes and I hit the road back to the Finger Lakes. Remember if you don't like the weather in New York, drive to the other side of the state. And Let's Go Bills!