Last weekend Central NY was the place to be for skiing and riding. Lake effect snow made its way south over Skaneateles Lake to the I81 corridor where it deposited over a foot of snow in some places. It was clear I should head south of Syracuse.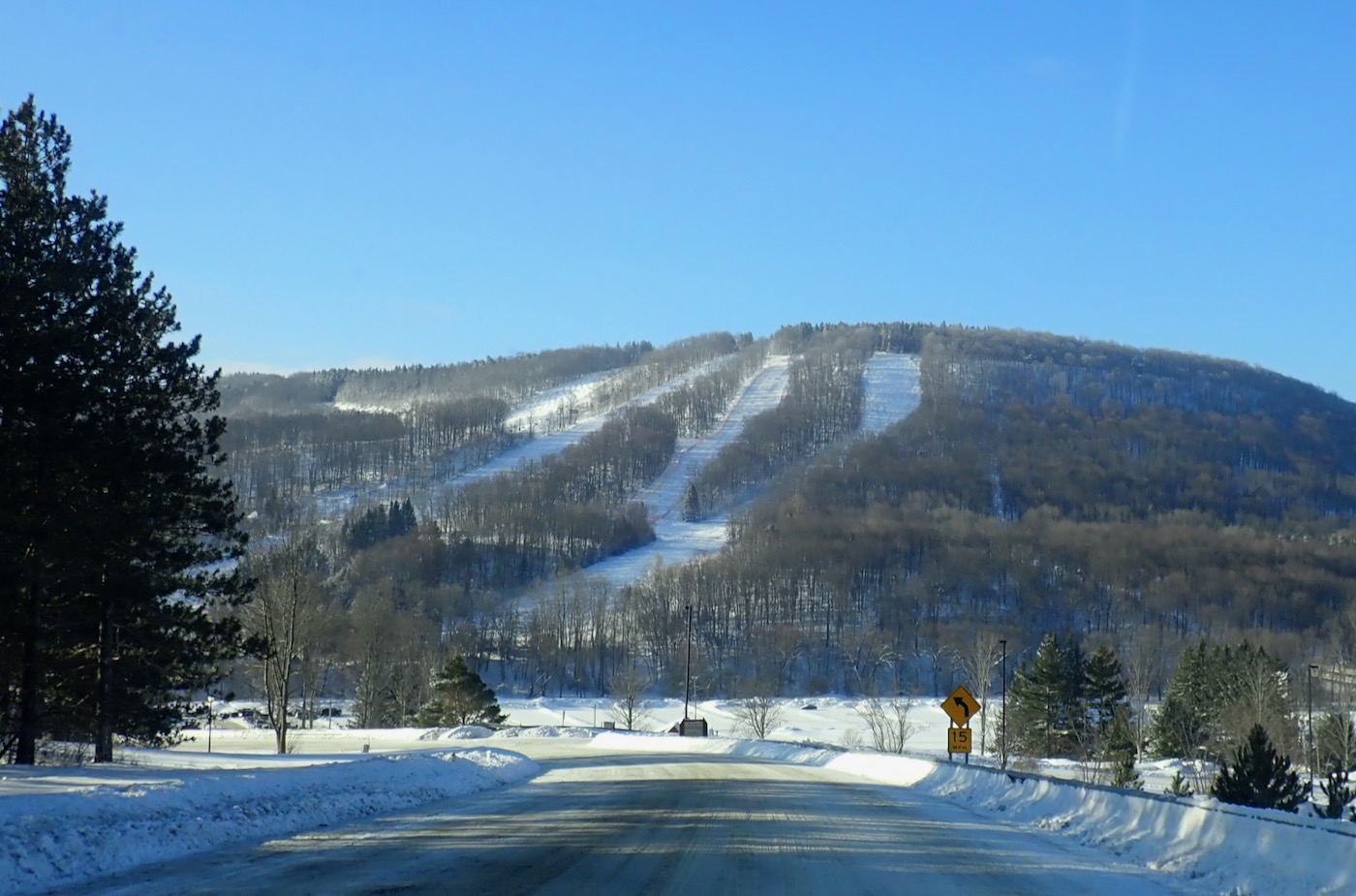 I called my Dad and we made a plan to hit Greek Peak on Saturday. It was a sweet day of packed powder groomers, ski on lifts and steady snowfall. It was so good that I called Alex and we made plans to go back to Greek the next day.
Greek reported an additional 8″ on Sunday morning. The lot was filling as I pulled in but I managed to get a spot just a few rows deep. Alex wasn't far behind and soon enough we were headed up the lift.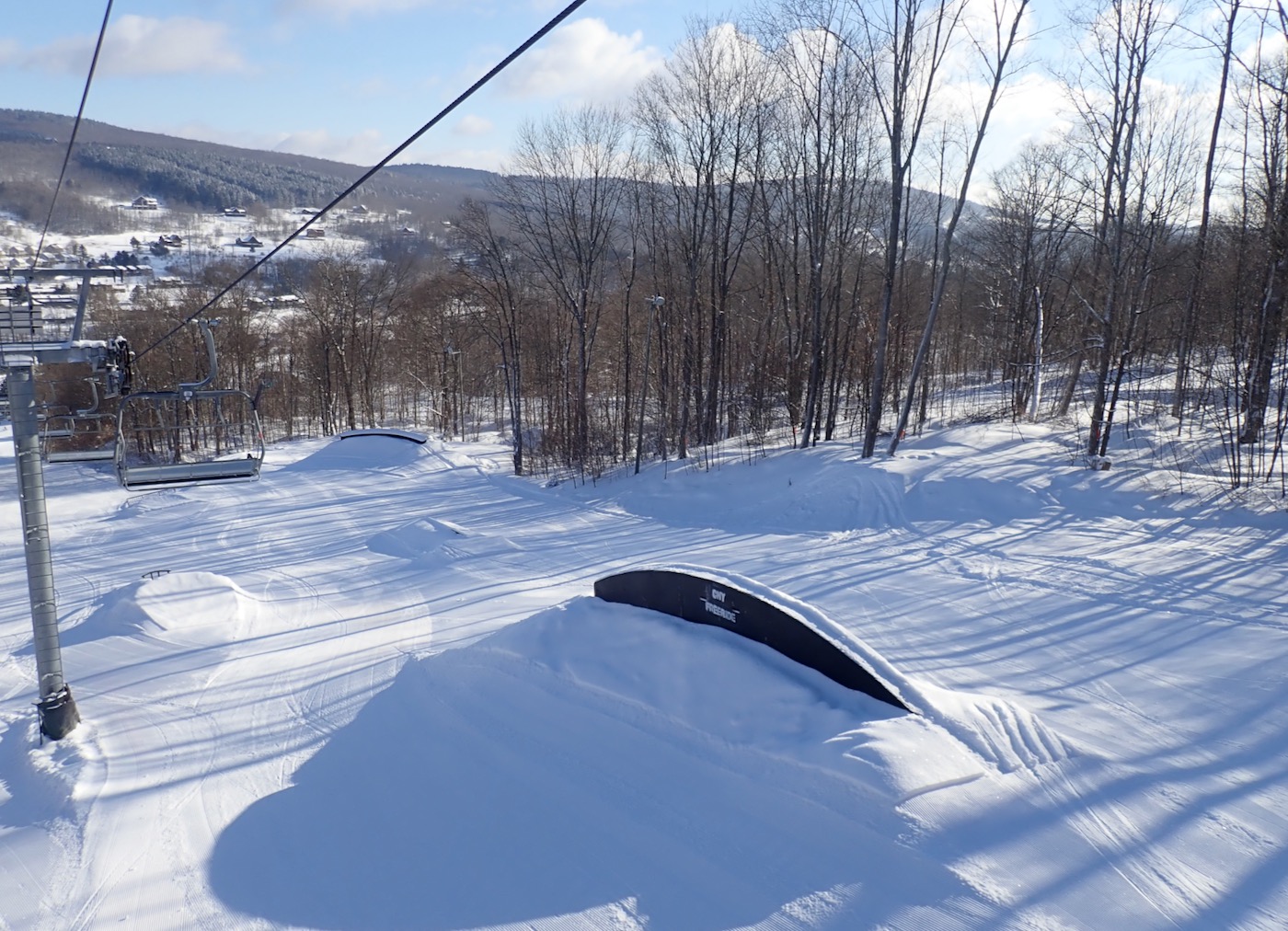 Skiing Greek back-to-back really brought back my memories from college, including which trails were the best. We didn't exactly make first chair so I figured our best chance to score untracked snow was Chair 4. The powder in the Elysian Fields during the traverse over got us stoked.
No need to warm up, we headed right down the headwall of Hercules. I think I may have skied this run twice in the 4 years l lived in Binghamton and never in conditions like this. There were a few tracks before us but it was largely untouched, and especially deep along the sides.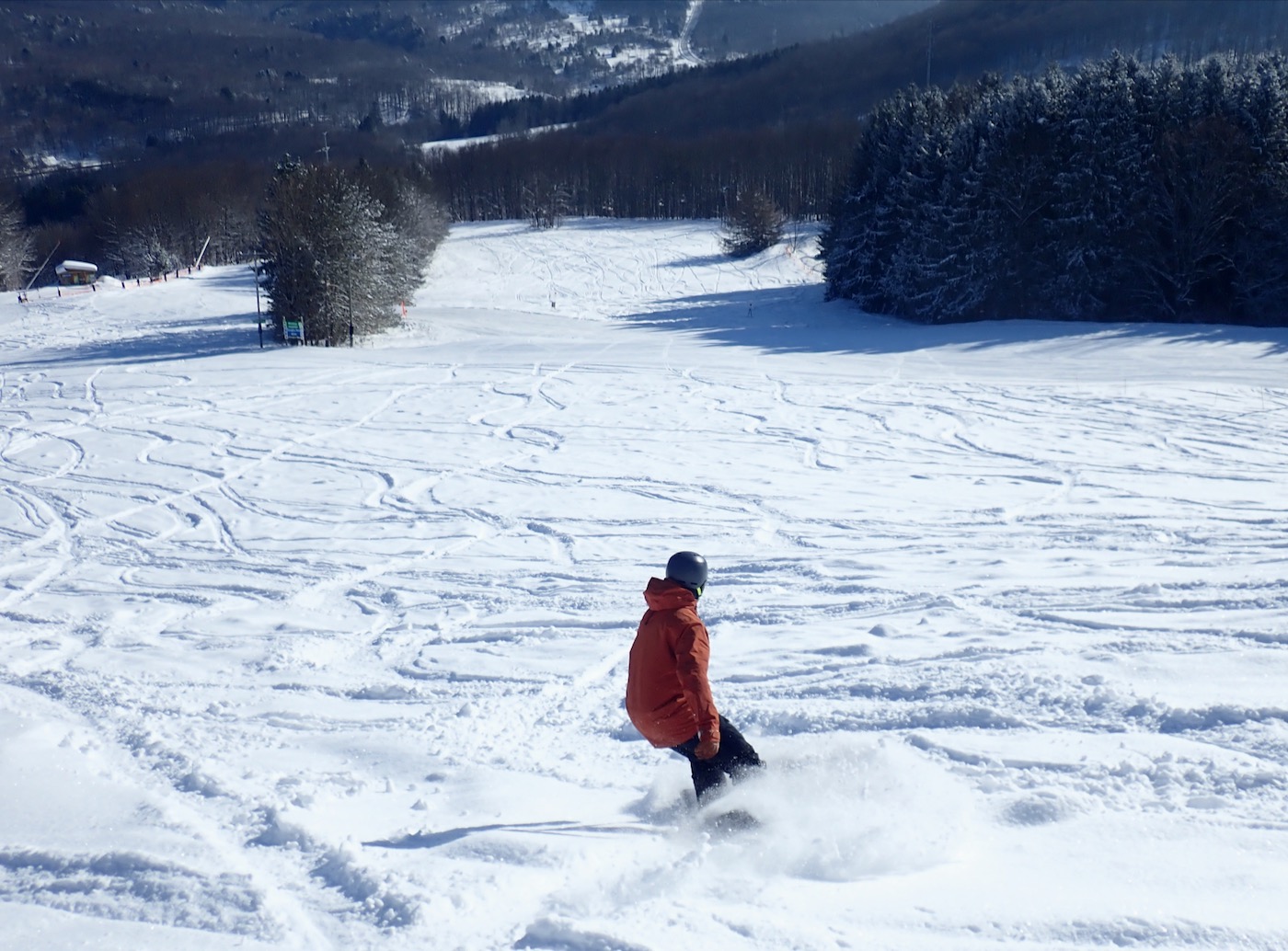 We gained speed and even the lightest carve sent snow billowing around us. The run out is mellow and we had plenty of fun seeing who could take the biggest slash.
Next to Hercules are the steep Labyrinth glades, a run I've oddly never been down. We dipped right in and were immediately rewarded for our curiosity. There was one set of tracks and the rest was ours for the taking. It was just going to be one of those days!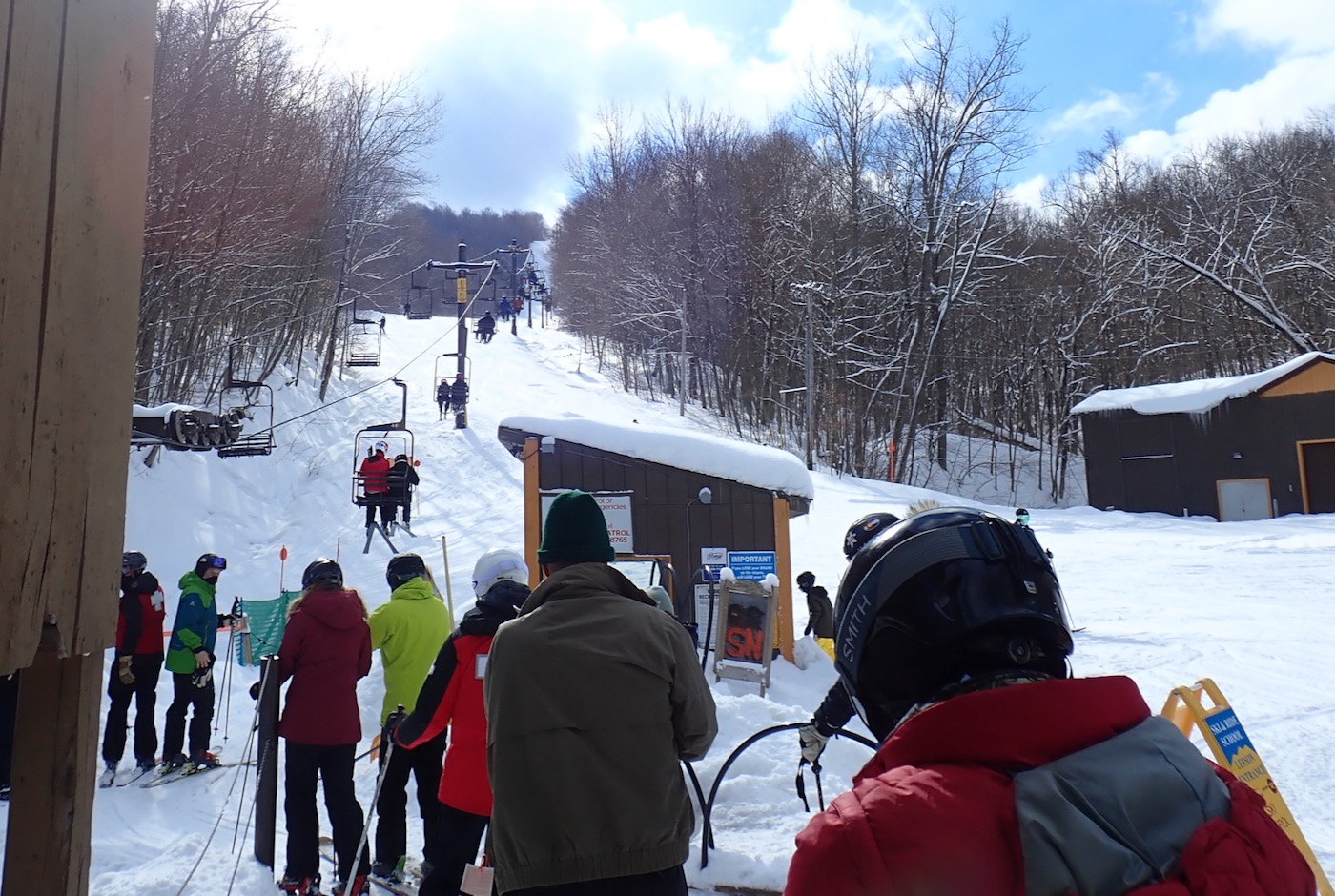 The line was growing at Chair 4, so we made our way to the east side. We took Arcadian gate down to Chair 5, avoiding the groomers on the left and enjoying the fields of snow on the right.
I love the vibe of Greek Peak East and back when I had a season pass this was the place to park and start. There's only 4 runs on this side but they have so much character, dotted with the trees left in the middle of the trails, it just feels more natural over here.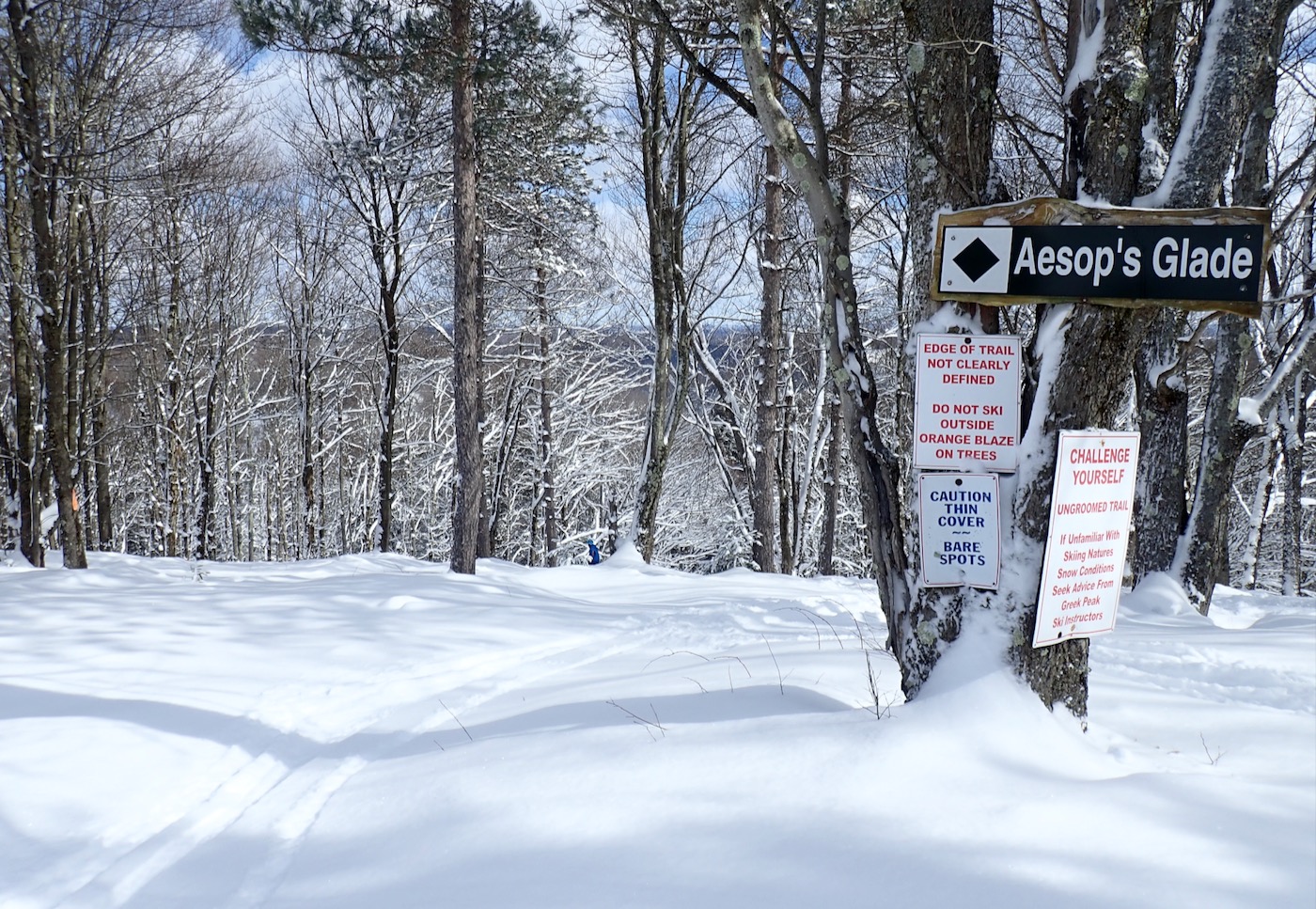 We rode up Chair 5, and then headed for the Alsos glade. These glades were a little busier and we passed a few families as they meandered through the trees. More than a few times on Sunday I heard congratulations being given out to first timers in the trees. On a day like this how could you not dip in?
Our timing on the East Side was perfect. We headed back to the main area for the opening of chair 2 at 11am.
Aesop's glades hold a special place in my heart. I remember coming to Greek on a high school ski trip and thinking, "they let you ski in the trees here?" As we ripped through the trees 15 years later, I had all the same feelings. That's the beauty of riding, old and young alike, when we strap in, we're all just kids on the playground.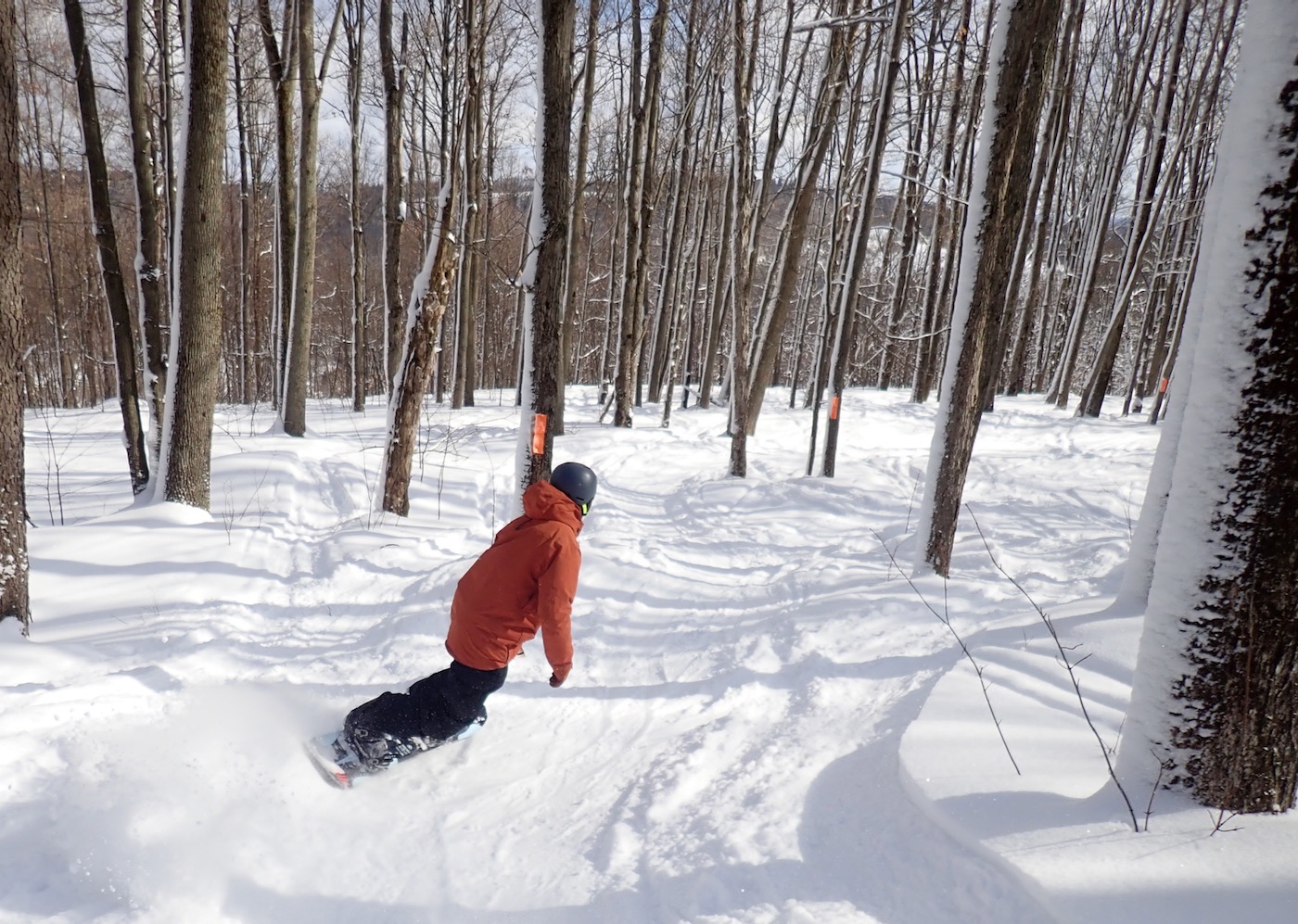 After a few hot laps on Chair 2 it was time for a break and some food. The Trax Pub and Grill is one of my favorite slope side eateries. The food is always good with loads of local crafts available. I polished off the jerk chicken sandwich in a minute and before long we were headed back out.
On my way to Greek I saw temperatures as low as -2, but by midday with the sun out it felt like we were on a beach. We opened up our vents and let it all hang out on our last couple of runs. No day would be complete without a few hot laps through the park.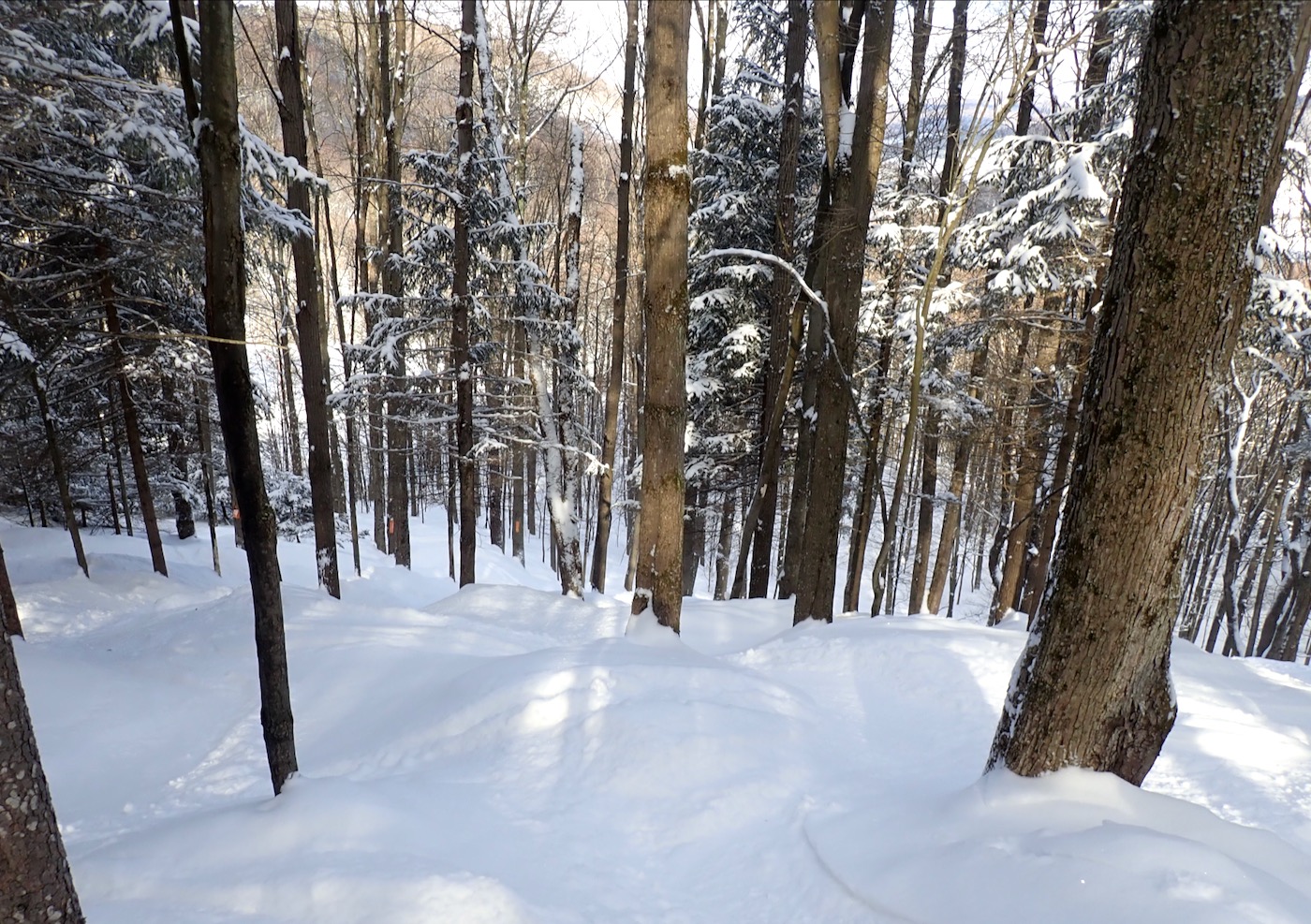 I've been following the CNY freeride team recently and these guys have been killing the park scene in upstate. Their handy work was evident in the park, the setup was sweet and there were some gnarly features. When I was done scaring myself, we headed over to Chair 1 to finish the day.
It seemed appropriate to finish the day the same way we started, on the steeps. We stopped at the top of the headwall of Olympian and soaked it all in. It was definitely going down as one of the great days of the season.