When I visited Labrador Mountain a couple weeks ago, my sons and I had such a good time that I knew I would be back to check out her sister ski area, Song Mountain. I went to Song on Saturday and I wasn't disappointed.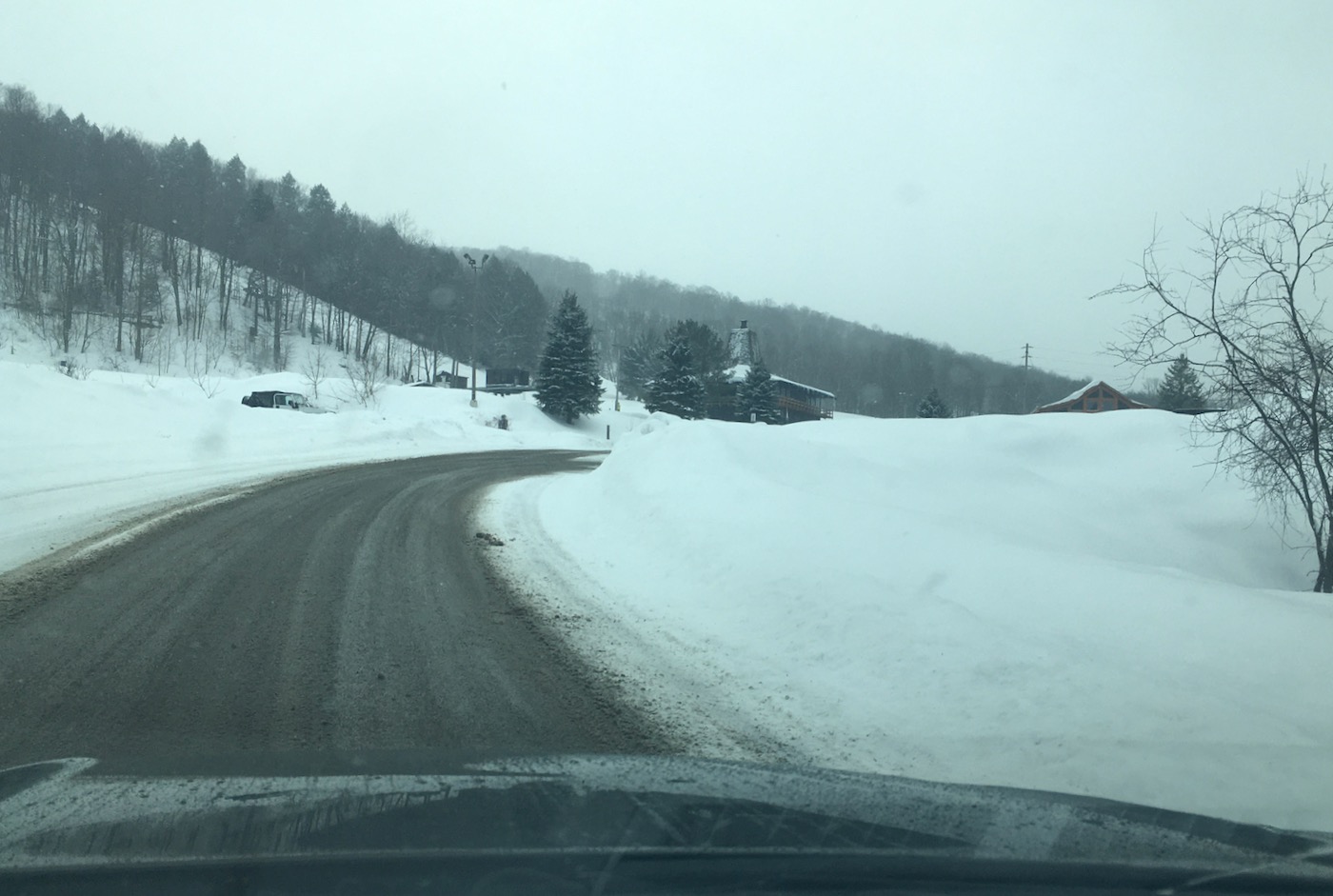 The drive up was a perfect demonstration of upstate New York's schizophrenic weather. It was overcast, then it was snowing, then everything cleared and it was sunny. I got off Route 17 onto 81 and it started snowing again. By the time I reached Song's exit, it was like I'd driven to the Arctic.
I stopped to fill up my gas tank and there was a snowmobile at one of the other pumps. Some of the surface roads hadn't seen a plow. I had to slow down to let more snowmobiles cross the road.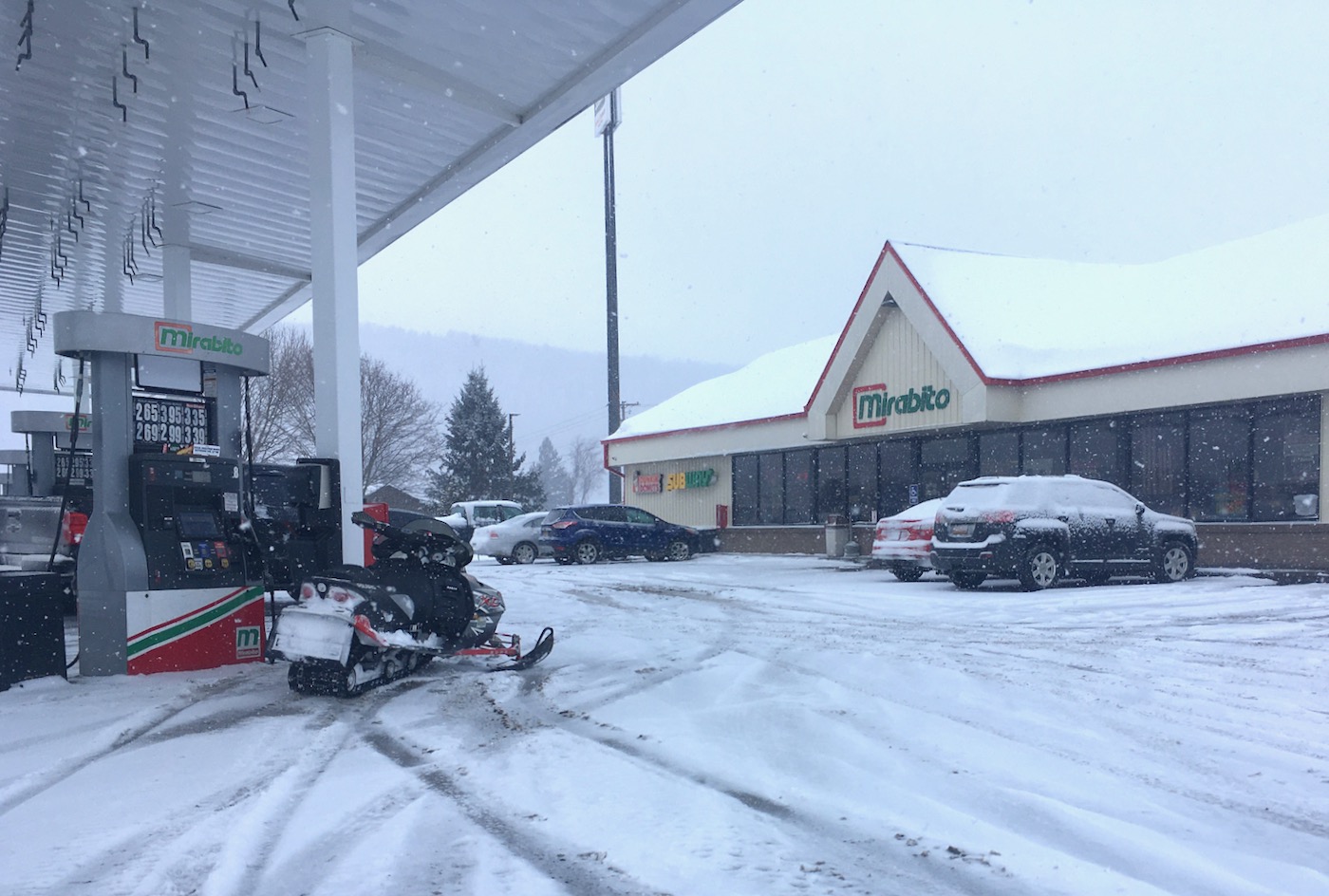 Song is unlike other ski areas where you see some trails from far away and the anticipation builds as make out more details of the terrain and lifts. At Song, I made a turn and it was just there. A lift and the bottom of a trail was on the left and parking was on the right. On the other side of the lot I could see three or four buildings, any of which could credibly be a base lodge.
The lift was turning as I booted up but I wasn't sure if they were loading yet. I crossed the lot to figure out where I could get my ticket and saw one skier descending. I found the ticket window and was finally able click into my skis and see what Song had going on.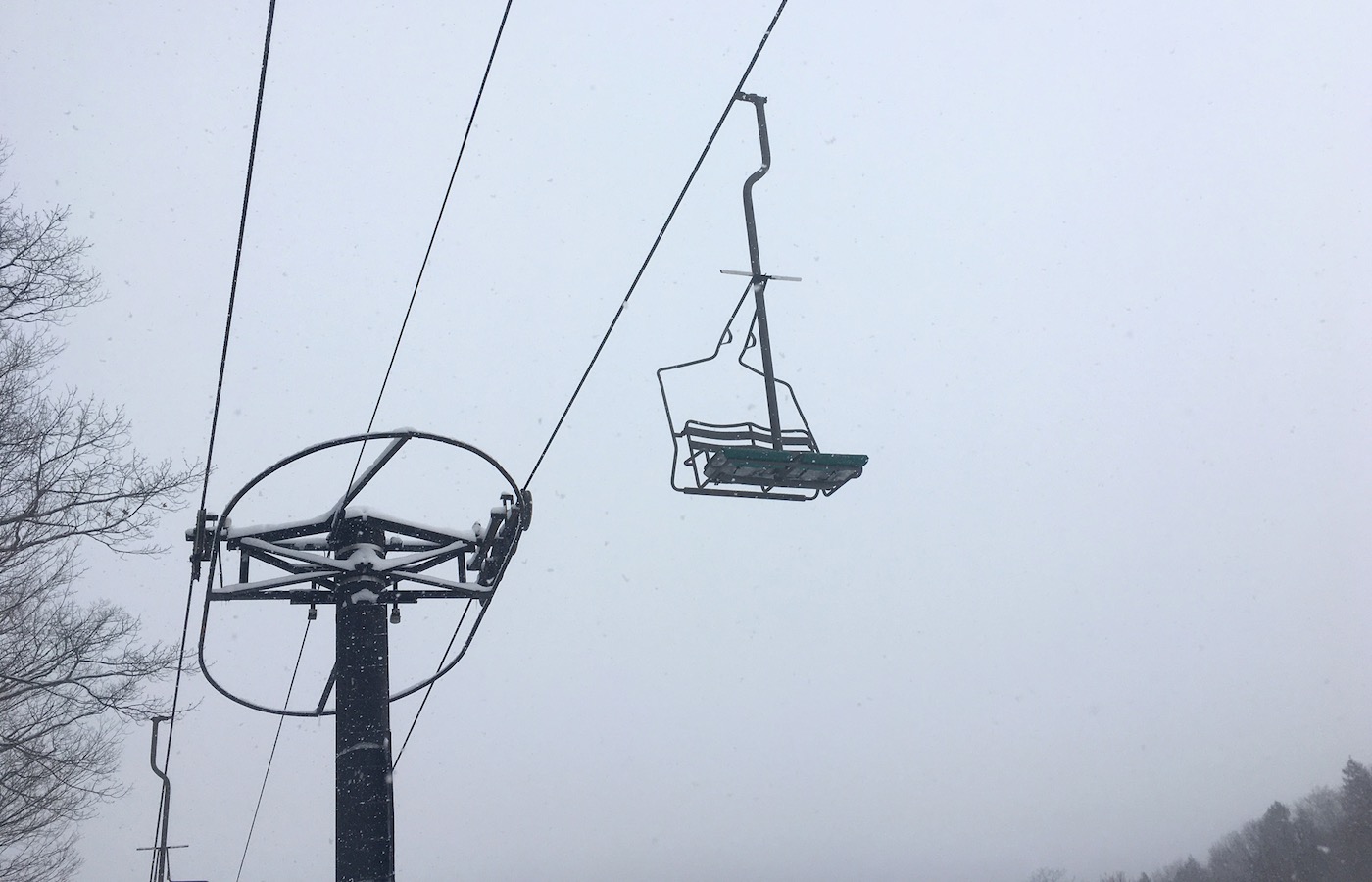 I planted my ass on the E Lift, looked up and, to my delight, discovered I was on a Riblet. There are a lot of old fixed grip chairlifts from different manufacturers still operating but Riblets are special. When I was in my twenties I spent some time as a liftie running a Riblet and became familiar with their odd ways.
They're easy to differentiate based on their unique grip, which is woven into the haul rope rather then clamped on. At first blush it looks like a secure design (and it is) but other manufacturers probably knew what they were doing sticking with more conventional designs.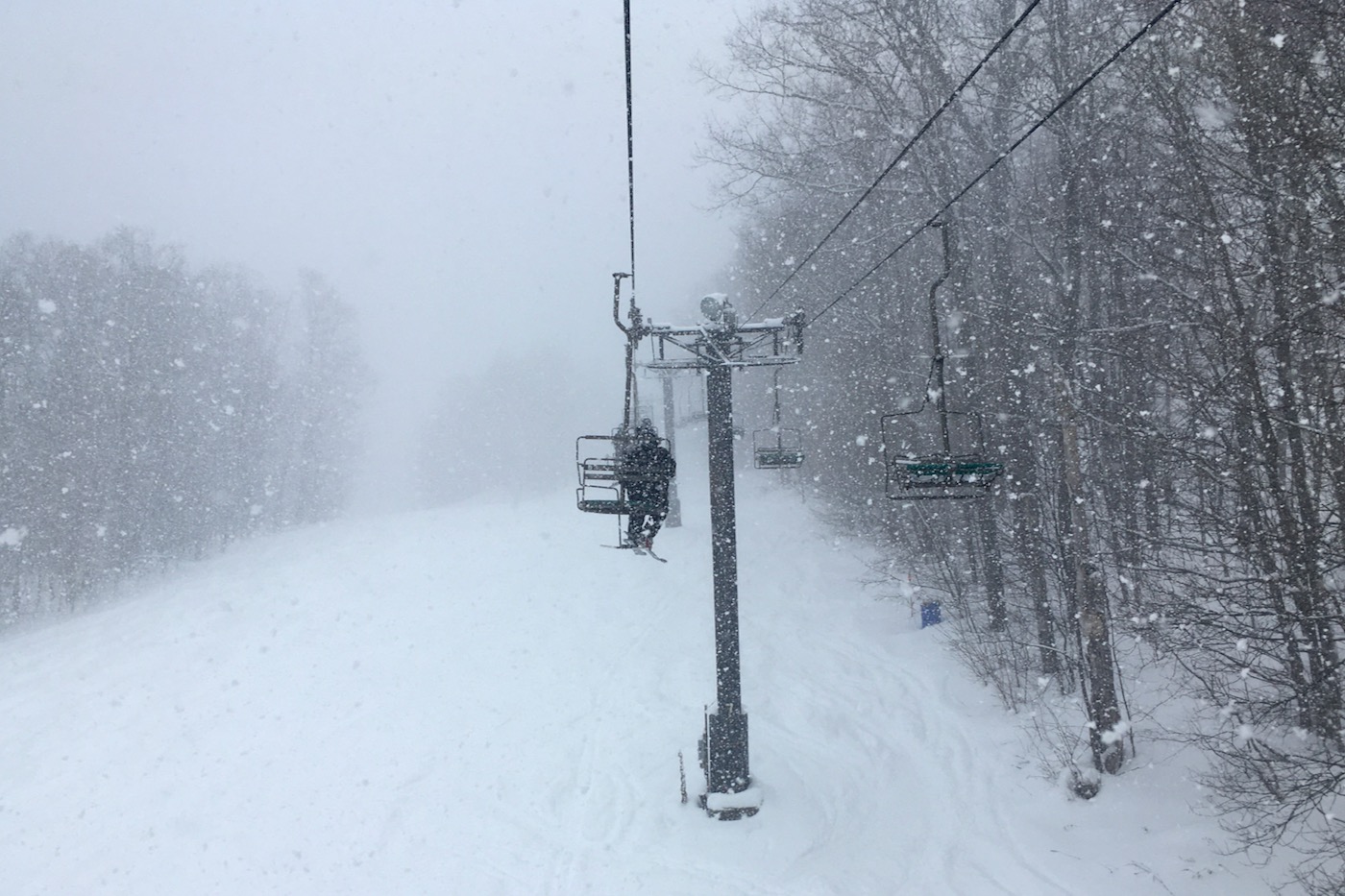 Riblets tend to be sensitive to wind and other disruptions because when one chair swings a little, it transmits the movement through the haul rope to the other chairs. It may seem silly to get so jazzed over an old chairlift but it put a smile on my face.
I was pretty jazzed about the snow too. It was clear that Song had gotten a few inches of fresh overnight and it was still coming down. The obvious first run was to follow the lift line back down, a trail called Bali Hai. I explored and found good snow all over.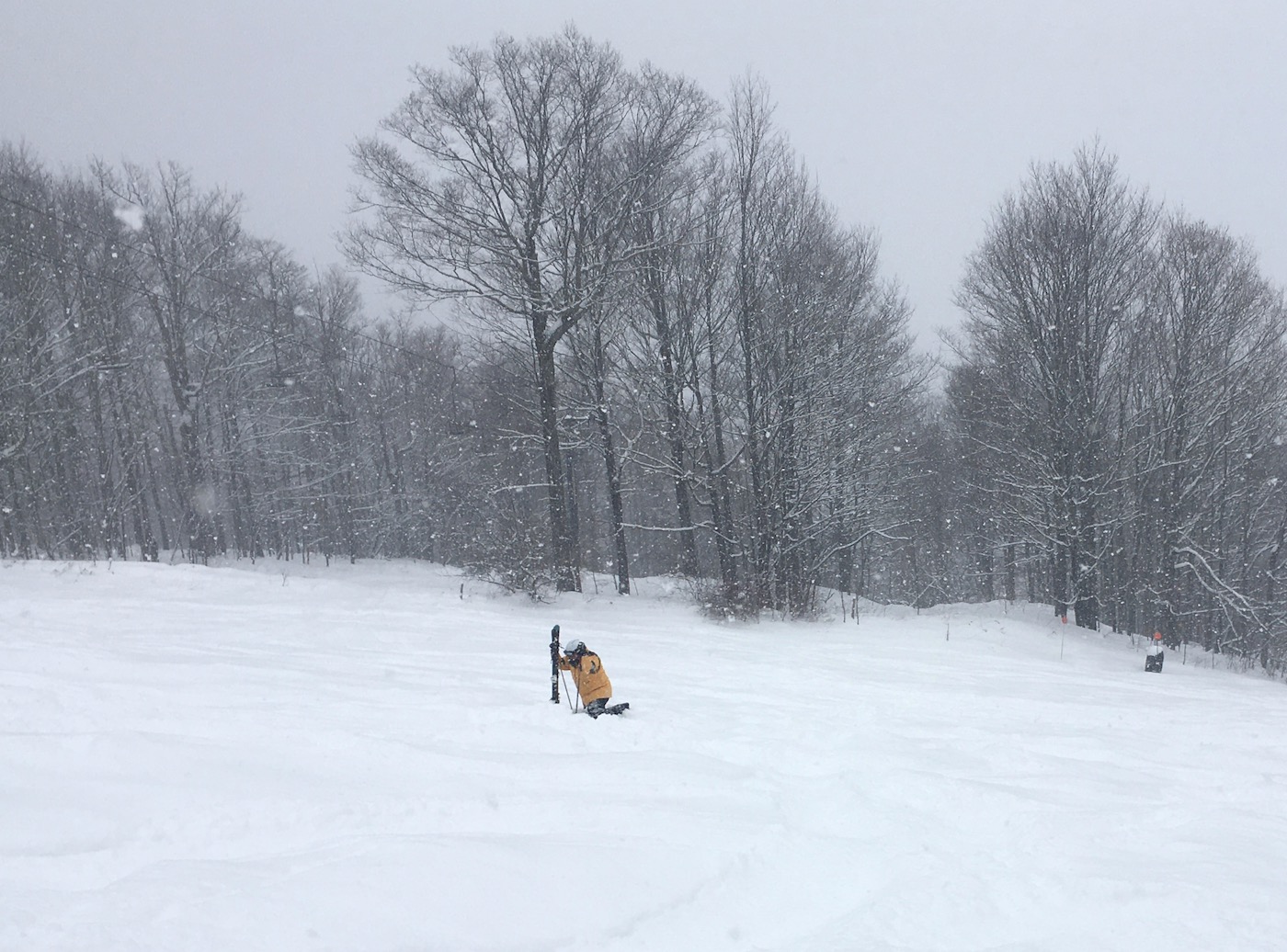 Here and there I could feel a crust layer compress but there was soft powder on top. More people arrived and the snow kept coming too. When the lines grew the good people at Song fired up the D Chair, an even more rare center pole Riblet double. The lift geek in me rejoiced.
I made my way down to A Lift which is listed on the map as Thunderbird TBar but is in fact another Riblet Triple. Skiing the lift line under "A" was kind of a standout but Otto's Folly and Jupiter were great runs too. Song had a little bit of everything: some steeper pitches, some straight down the fall line trails, narrow New England style cruisers, some bumps.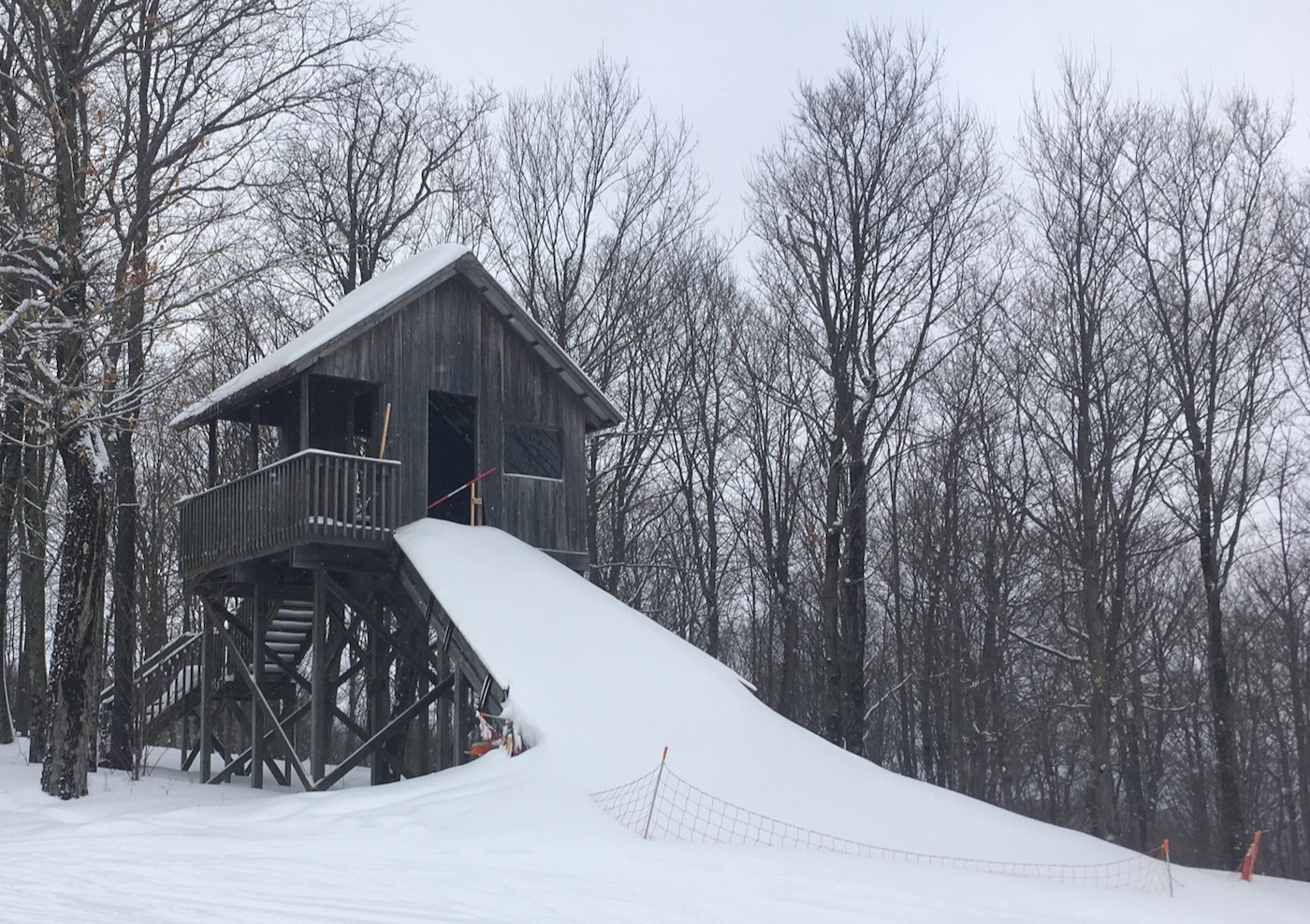 I'm not sure if they're approved or not but I found good tree shots too. I spotted what looked like a work road in some trees, too inviting to pass up. In there, I got bogged down in underbrush and a broken crust so I bailed back to the lift line. Can't win 'em all.
It kept snowing pretty much the whole time I was there, some times quite heavily. I just skied and skied. Now when I say it snowed, I mean it SNOWED. I've been hearing about how these lake effect storms park themselves over Greek and Song and Lab but this is the first time I experienced it. That lake effect squatted over Song and kept dumping, providing boot deep refreshes all day. I couldn't be happier with my first day at Song.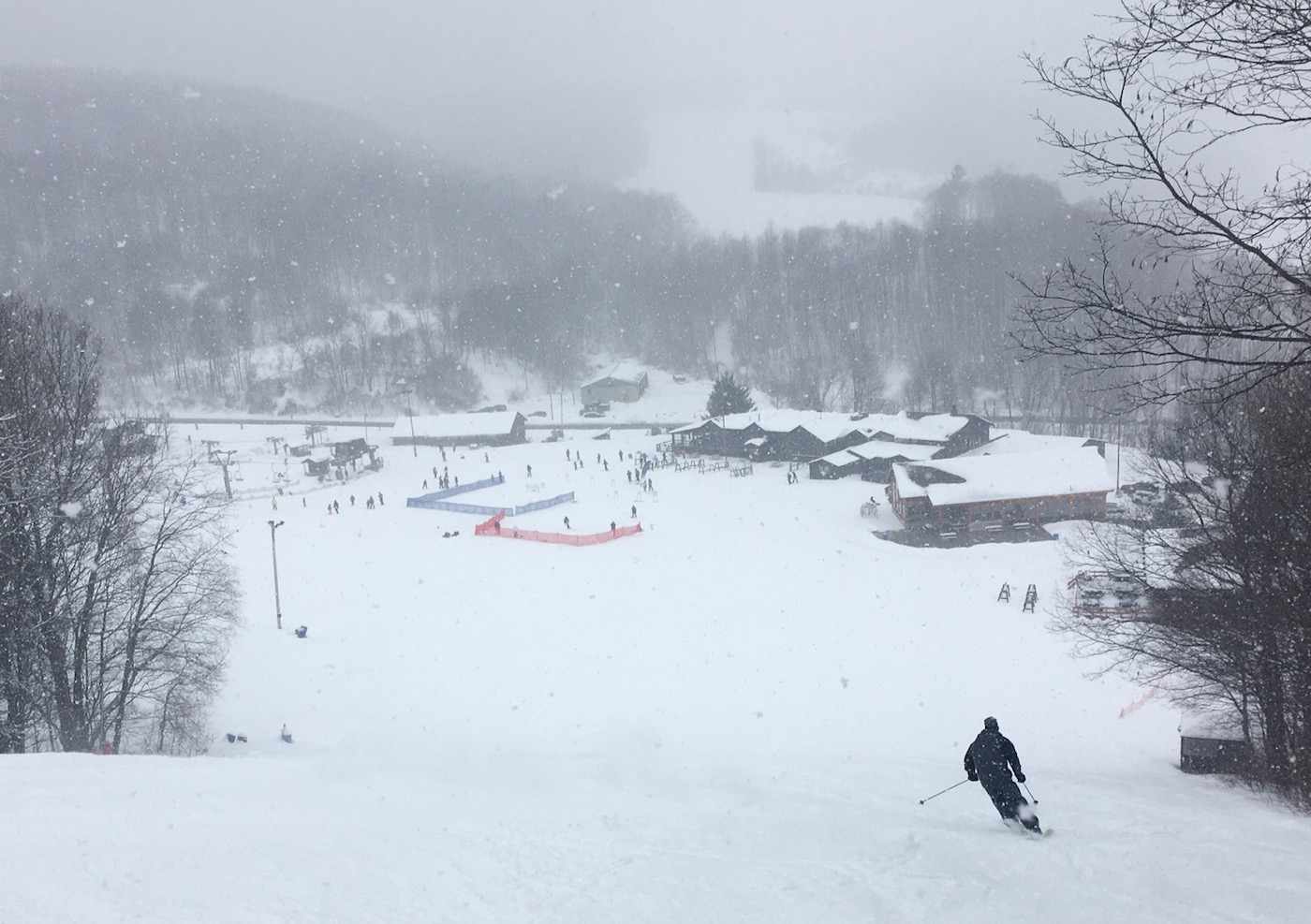 Watching the storm rage, I started getting nervous about the drive home. There were times when I could barely see the chair ahead of me on the lift. I imagined a Highway strewn with spun-out cars and slow moving plow trucks. When I finally decided to get back on the road, I was able to ski all the way back to my car.
I changed my shoes, cleared off my car and gingerly felt my way down to the main road. I made a few turns to get back to route 81 and just like that the roads were clear again. Within five minutes I was on dry asphalt again. It was incredible. Song has a lot going for it; great terrain, lots of snow, classic old Riblet chairlifts. What's not to love?