NYSkiBlog convened our Annual Meeting at Plattekill Mountain this past weekend. Our 7th consecutive event, this tradition sprung up spontaneously back to 2012, when an astounding act of generosity was reciprocated with a small token of appreciation.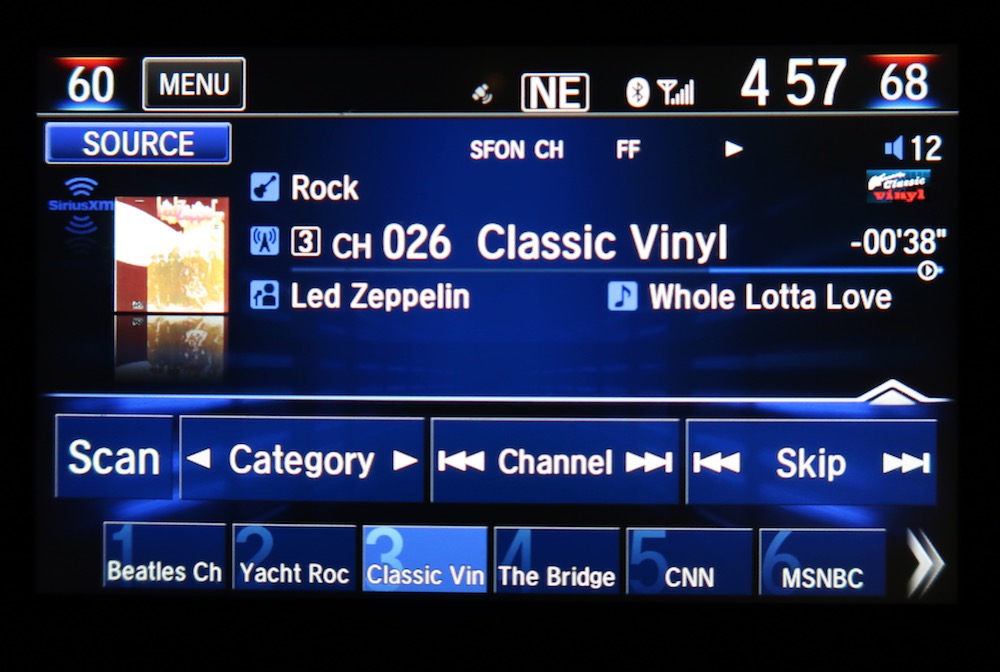 Our agenda hasn't changed much over the years. We arrive for first chair, ski as hard as we can for as long as we can, and then retire to celebrate the new season in our boardroom, the Plattekill bar. This year we planned something extra special — a showing of the documentary Snowfarmers with special comments from the creators of the film, Adam Carboni and Tansy Michaud.
Another streak associated with this event is our unbroken string of good ski conditions that we've had over each of the last six years. This year's forecast put that run of luck in jeopardy, as the chance of rain grew from 40 to 80 percent as the week wore on.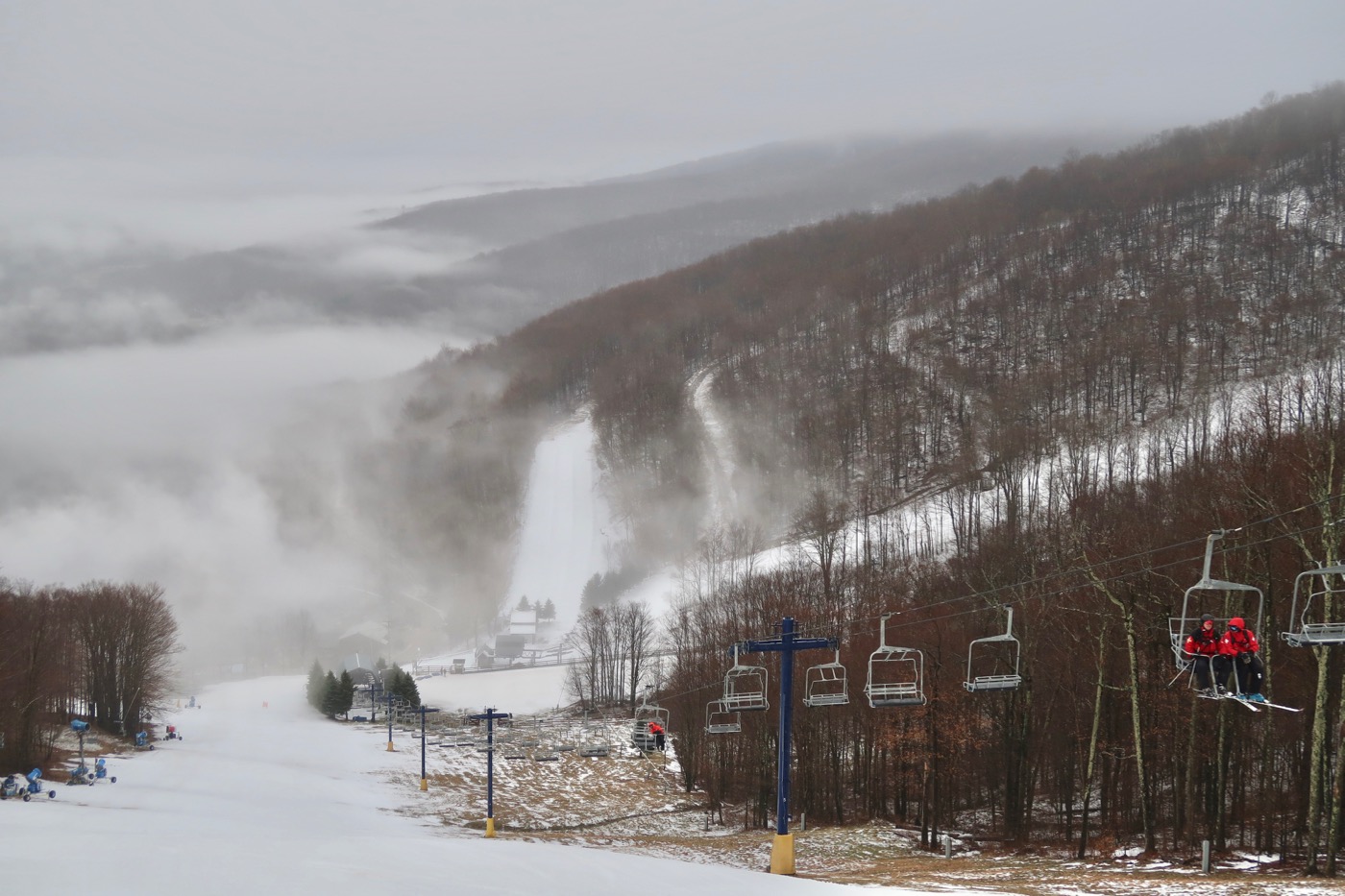 I woke at 4:15 am in the flatlands to light steady rain and got in the car with my buddy Sirius just before five. I fired up the Honda, and as always, I was tempted to read meaning into that first tune on Classic Vinyl. Temps were above freezing, the roads weren't slippery and I made good time.
My plan was to arrive around 8am, boot up in the bar and get first chair with Plattekill notable Chris Stearns. We were "in line" at the triple at 8:15, when patrol encouraged us to step around the rope and ride to the top.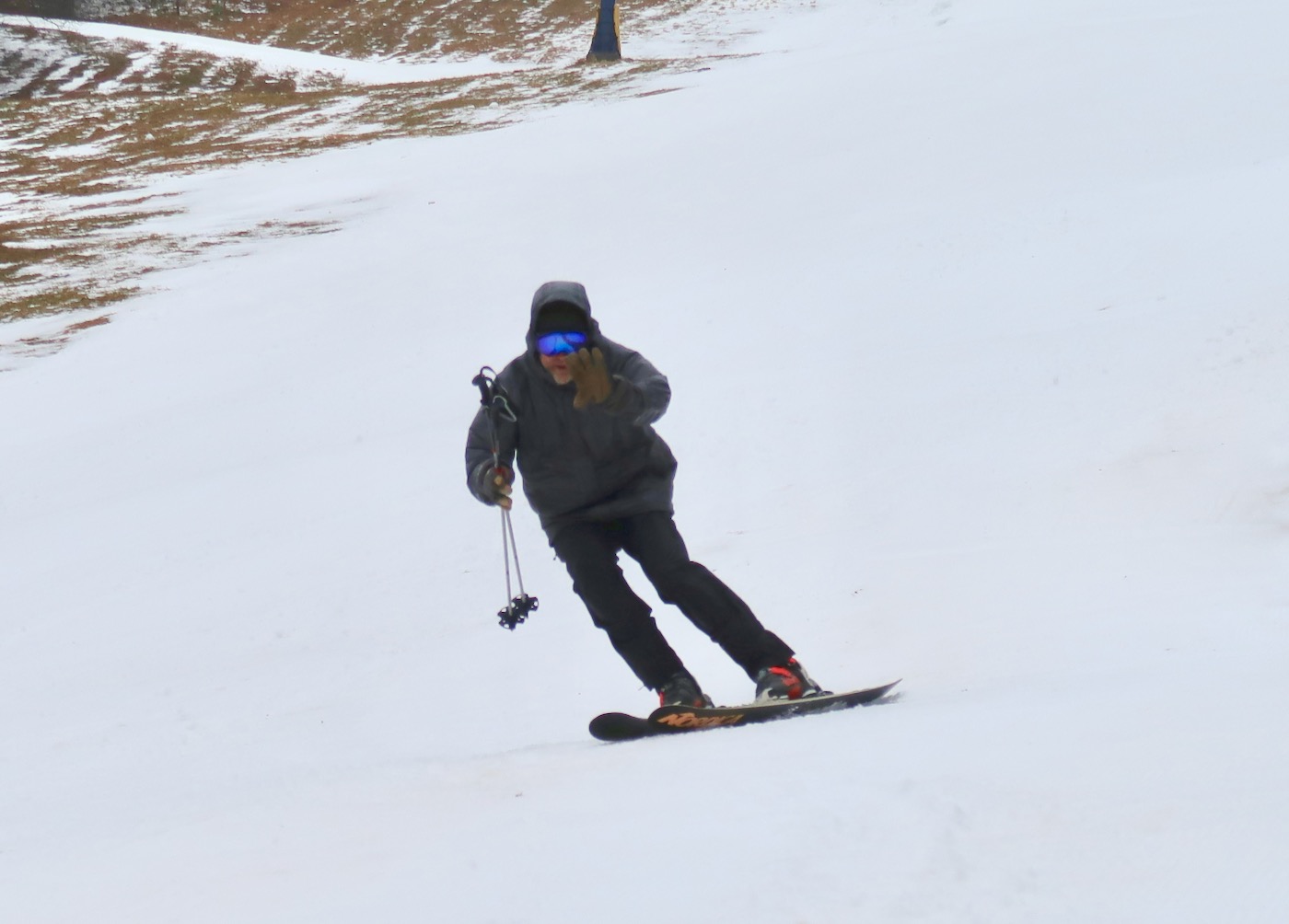 The snow was soft and there was a fine mist in the air. On our first three laps Chris and I were the only skiers on the hill and the corduroy was trenchable. The radar showed it was raining to the south and east, so we weren't surprised that the mountain was almost deserted. Like a reverse backyard effect.
Brownski and Junior arrived, a nice surprise, as I knew they had commitments in the afternoon. It still felt like we had the mountain to ourselves. Next, Plattekill Ski School came to represent. MC, Ace, Steve and Roman joined us and we started cranking out laps as a pack.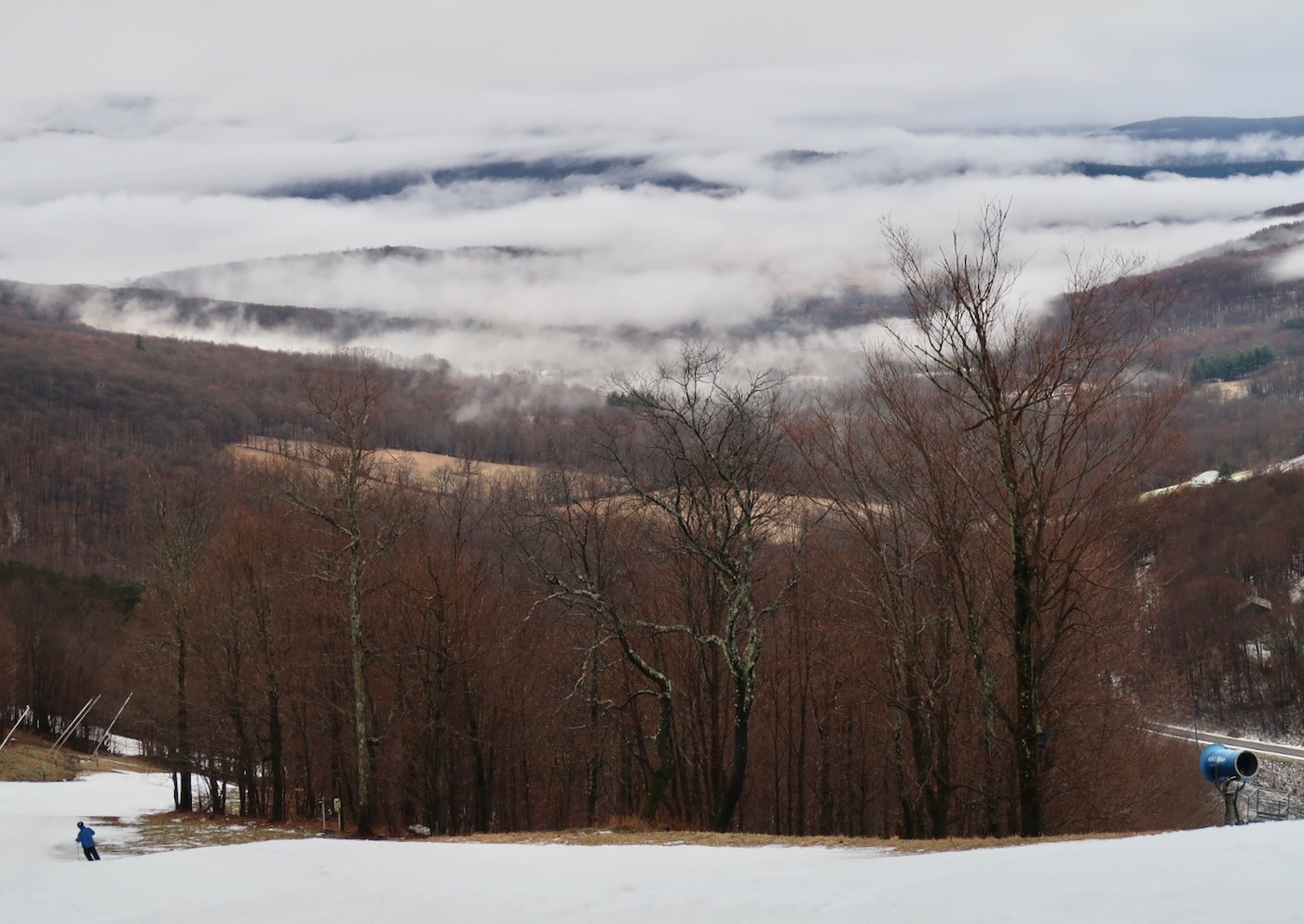 It seemed that temps hadn't gone below freezing overnight, and I was surprised by the softness of the snow. Even more surprising was the fact that it wasn't really raining. The forecast called for fortitude, but aside from a little goggle-fogging, none was needed.
I was a bell-to-bell skier in the past, but in recent years, I've changed that up, often skiing lift-served in the morning and cross country in our woods in the afternoon. But Saturday was different. I'd made first chair and was definitely staying at the mountain past dark, so the only option was to ski all day.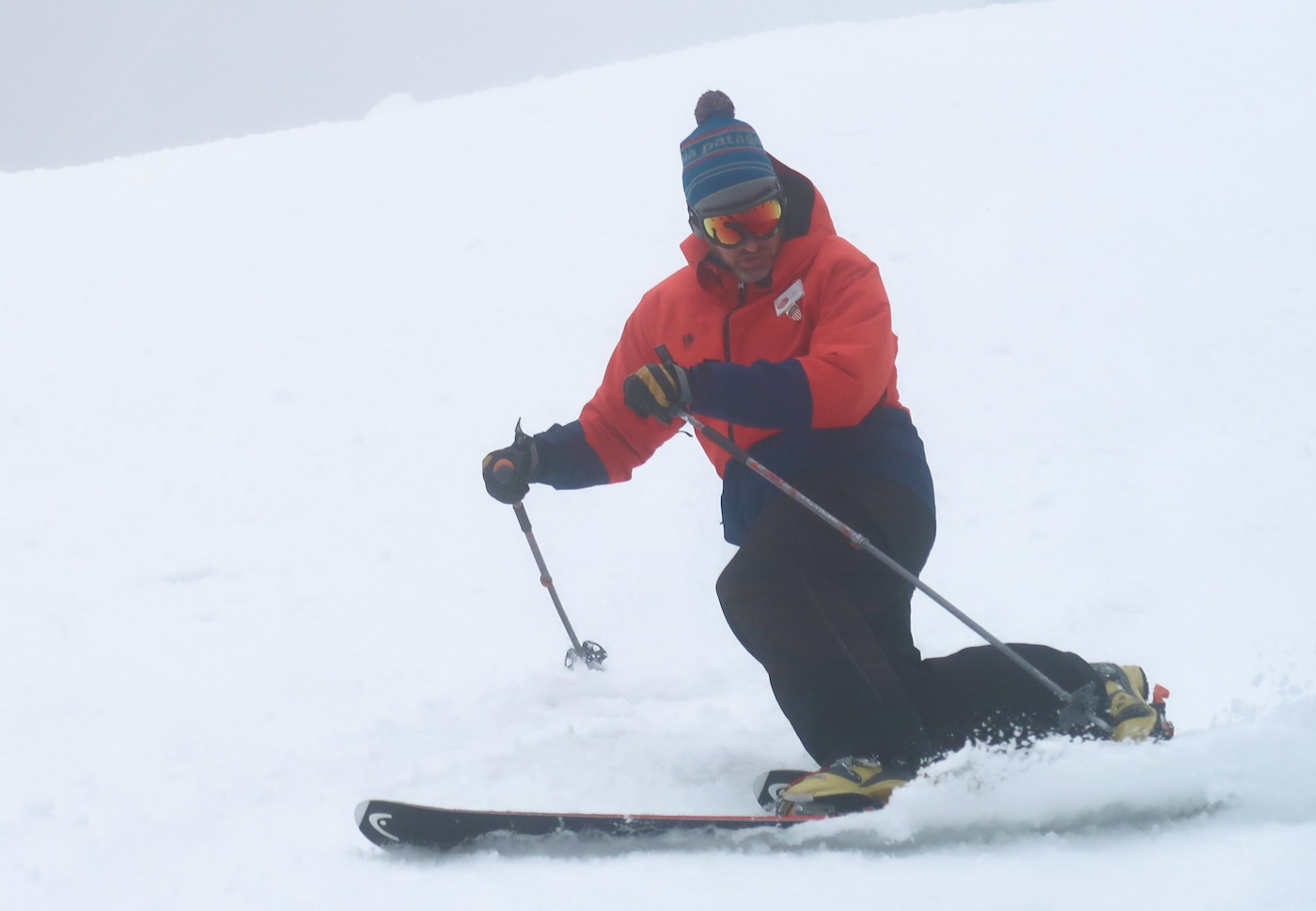 It sprinkled in earnest for about 30 minutes just before noon. A novel concept for me, we took a break for lunch, something I almost never do anymore. We sat around the fireplace in the lodge, warming up and talking about our plans for the rest of the day. The double wasn't spinning, but Northface had piles of untracked snow whales and we had our eye on them.
We got a text from new NYSB author Sam. He found us and we all headed back out together. Ski School had a lineup at 1pm. The appearance of a student didn't seem likely, so I hung out by doing a lap on the magic carpet. With nary a lesson in sight, we headed up to hike along the ridge.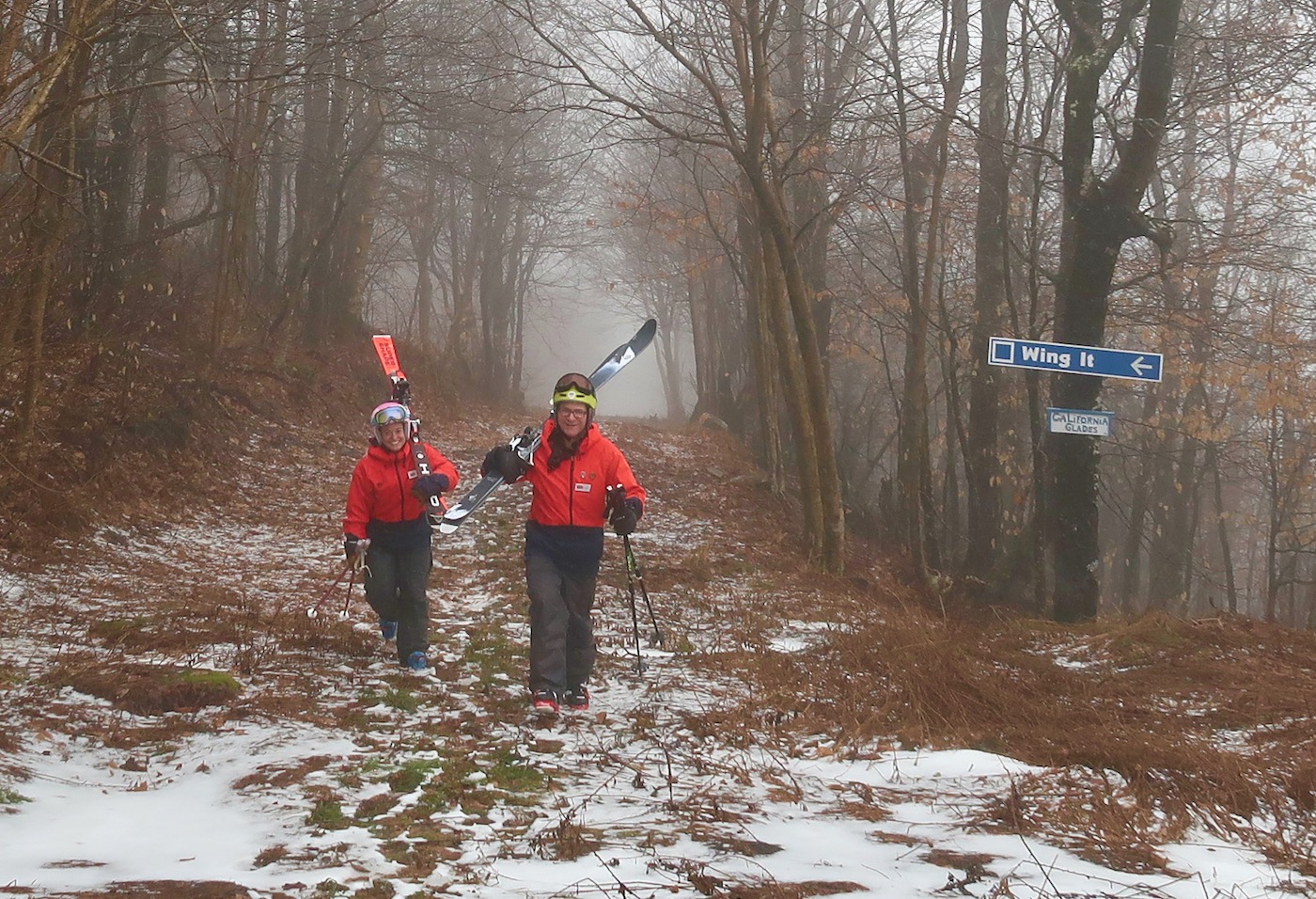 After a twenty minute trek, we made it and took in the foggy scene. There is something about arriving at the top of 1000 feet of untracked snow when you know no one is coming behind you. This seems to happen at many of my favorite places. I believe that has something to do with why I like them.
Northface was a challenge with several different kinds of snow spread across the slope. When Ace got to the bottom of the steepest part of the pitch, she let out a surprised squeak that made me chuckle. When I got down to that spot I found she's skied a deep crevasse, hidden by the flat light. It nearly swallowed me up.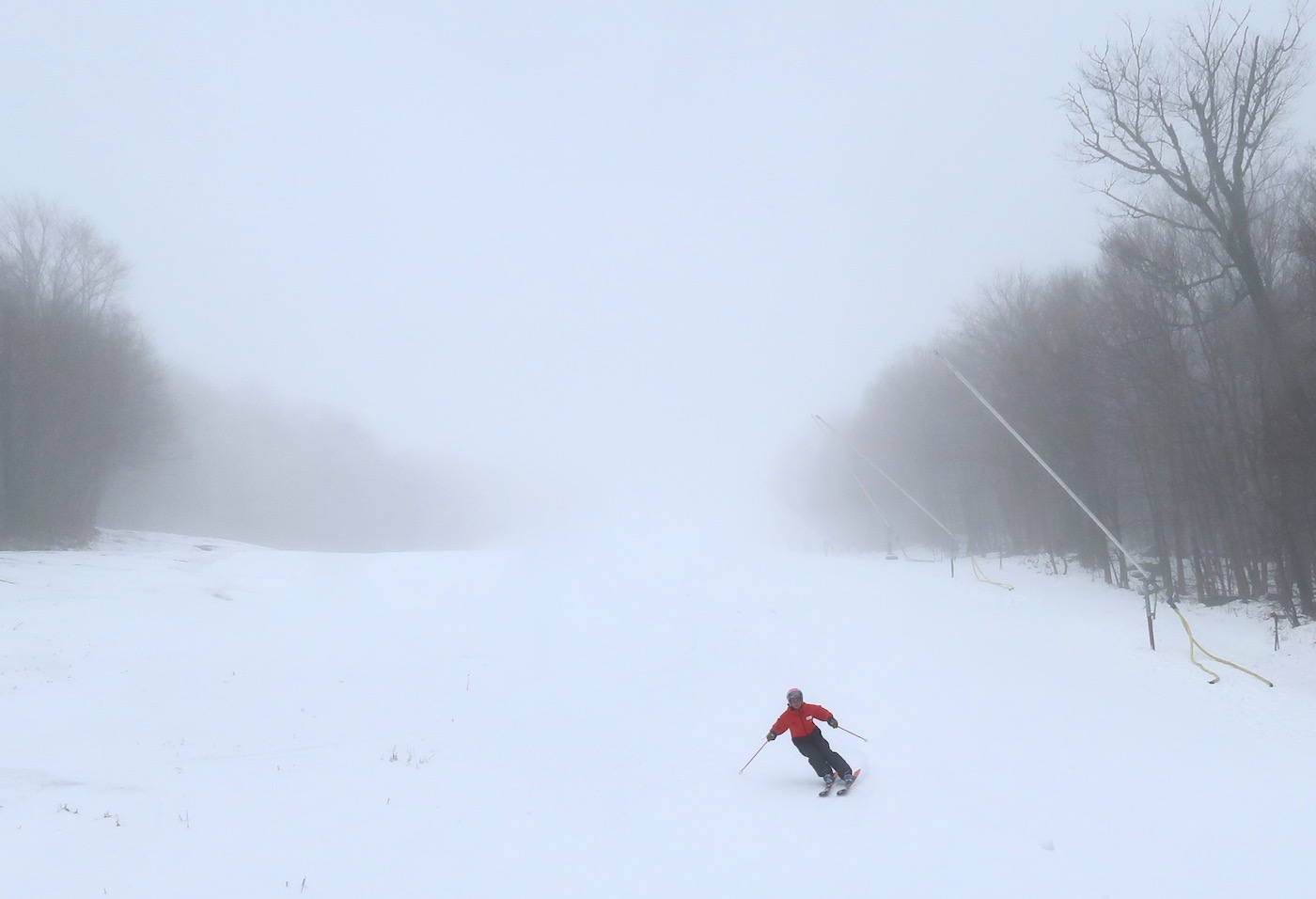 Satisfied to be safely back at the base we finished the day on groomed terrain. We did laps alternating between Face and Sundown and Shredded Mozzarella. For a moment, the sun almost broke through the clouds.
Scottski and NYSkiBlog's prodigal son ML showed up to finish out the day with us. At 4:15 they pulled the rope across the triple and we took it as a sign, it was time to quit. I went inside to find Adam and Tansy and check on their considerable progress, all achieved while I was in full slacker mode out on the hill.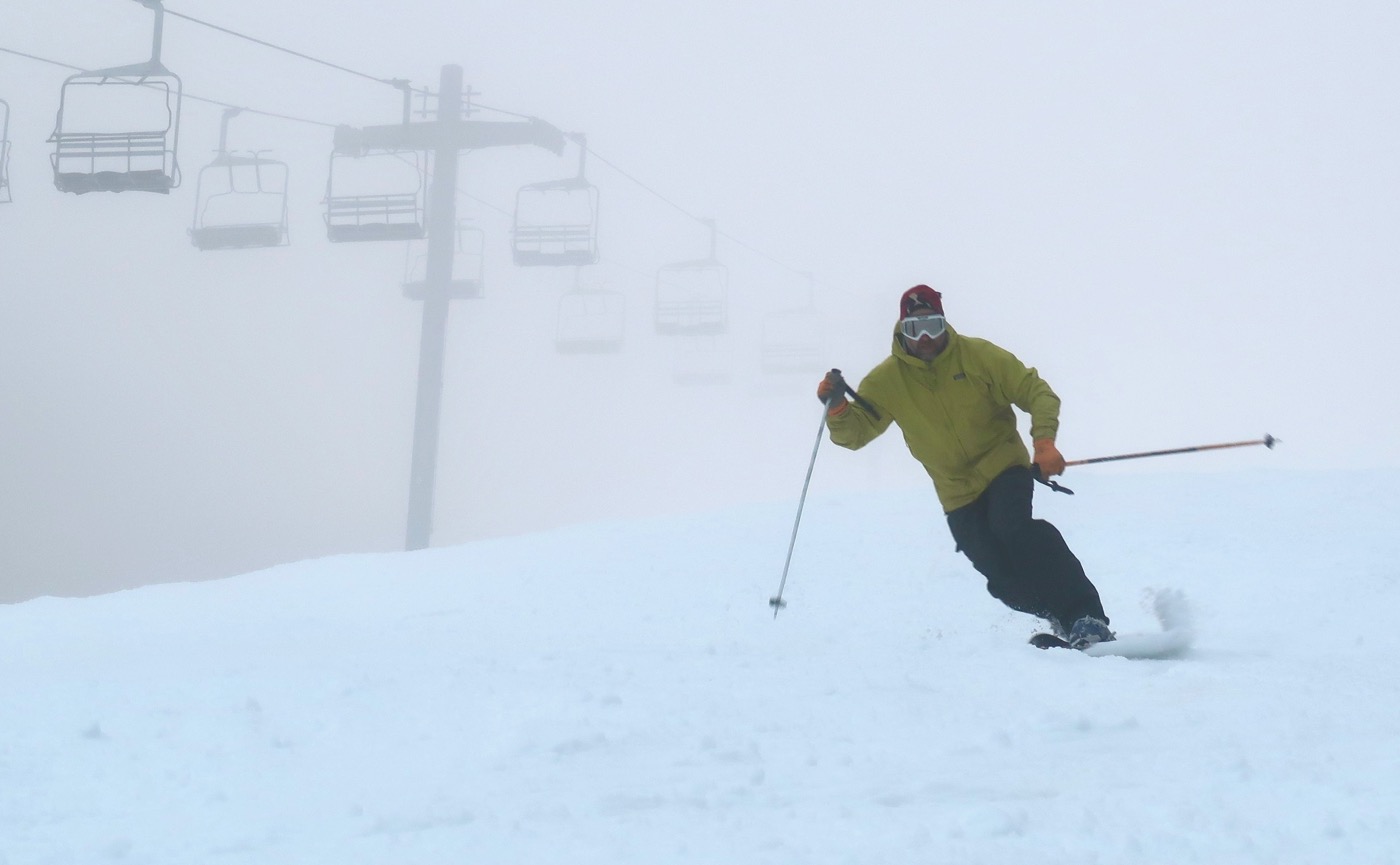 I wanted introduce the film by telling the story of how Adam and Tansy found Plattekill and how the idea for the film had evolved. I was a bit nervous about what I was going to say, but it occurred to me that on a grey day the bar might actually be empty, and no speech required.
The bar was busy when I arrived, it surprised me to see how many people were hanging out. Aside from an informal visit in early December, this was the first time I'd been to the mountain and the room was filled with people I hadn't seen since last year. I tried to balance my time meeting new friends, catching up with those I hadn't seen and helping with movie logistics.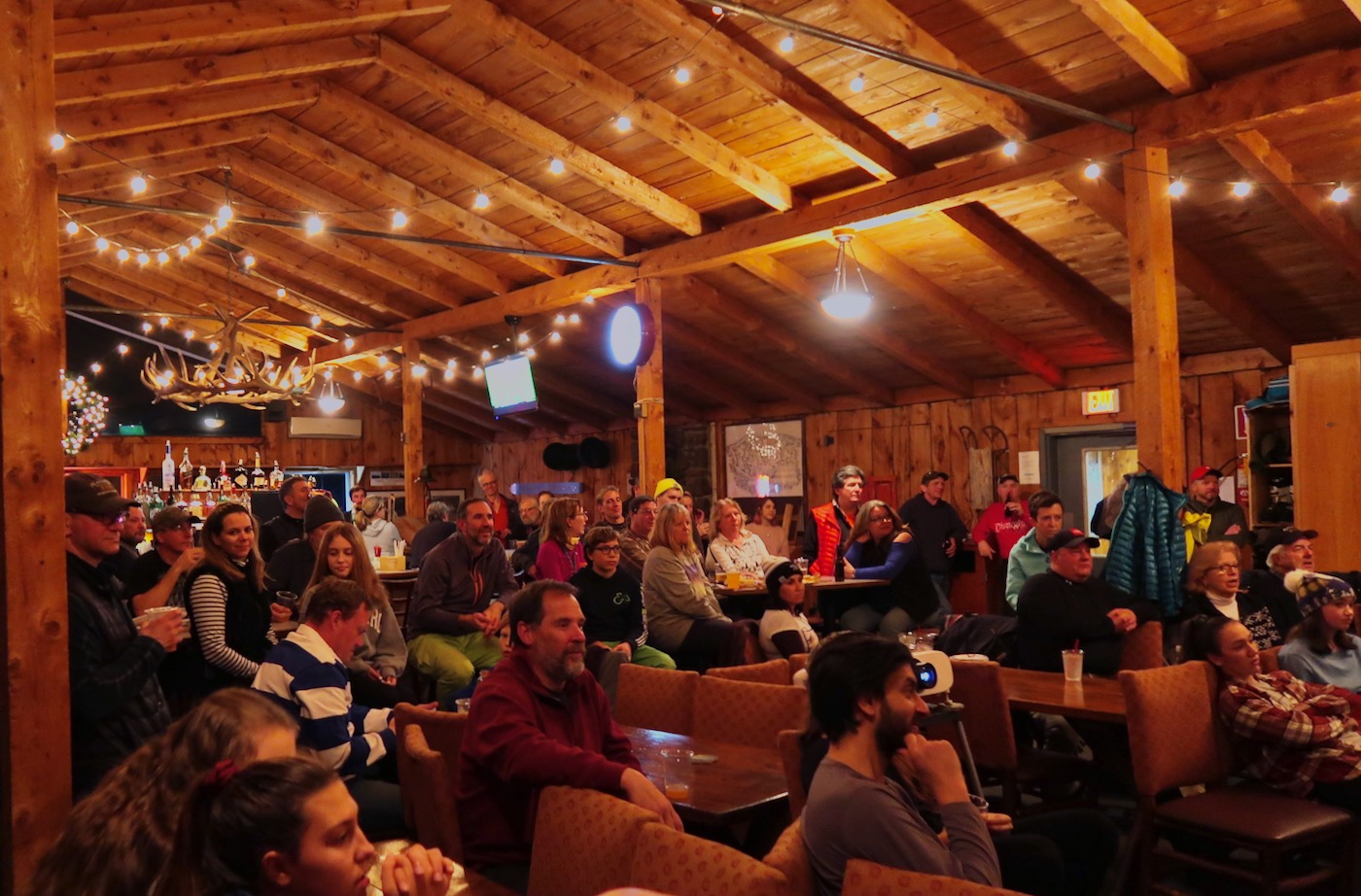 I'd never met Adam and Tansy, but as I suspected they are wonderful, genuine people. One thing Adam said really struck me. Often their work is viewed online on vimeo. This was a special occasion for them, showing one of their films to a live and engaged audience with eyes glued to the screen.
I did my intro, handed over the mic and they shared insight into their vision. Then we rolled the feature attraction and followed it with a collection of outtakes that had everyone laughing.
The NYSkiBlog Annual meeting is a chance for us to celebrate the people we love and things we live for. I'm here to say the 7th Annual was a resounding success.