Last Saturday's NYSB Annual Meeting left me exuberant, and tired. I had a hard time leaving Roxbury and didn't get home until 11 pm. After that, what else could I want? I wanted what I always want: to ski on my birthday, Tuesday January 8. It's become a tradition, nay a requirement, started 8 years ago, and I won't let it die.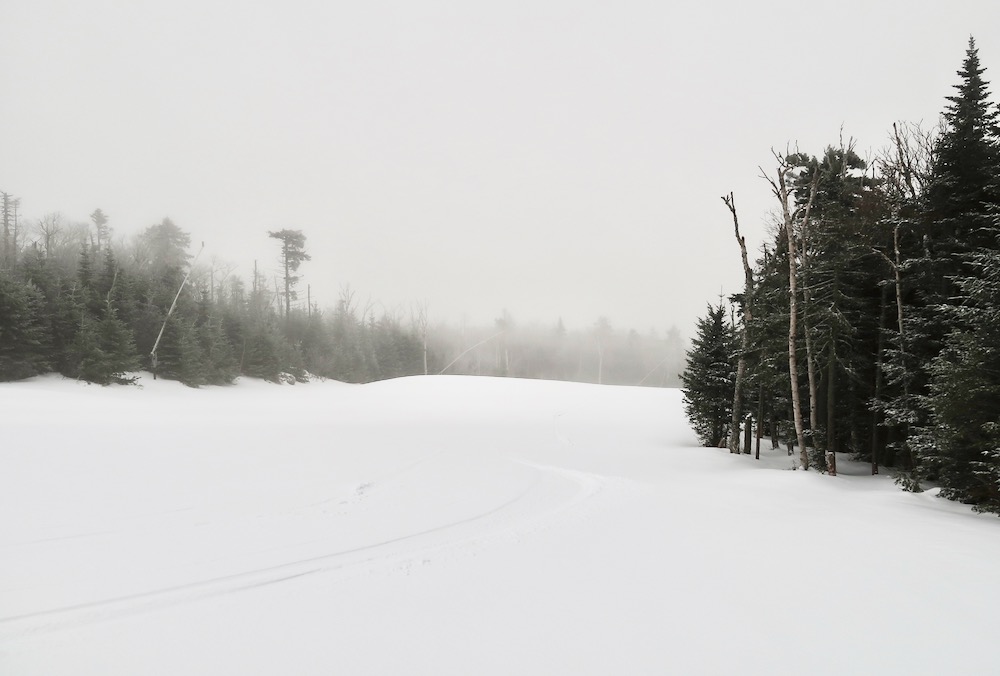 It was simple-sounding request until you dig deeper into the logistics added by a gymnastics meet, a blog post and a client meeting Monday at 9am. Somehow I pulled it all off, followed by a drive to the Adirondacks Monday afternoon. I arrived at the cabin at 3pm, looking to grab an hour of skiing in our woods to pick up a cheap Ski Day #10.
I cranked up the fire, and soon after Brant Lake Ed arrived. We skied our woods. There was a few inches of bony porcelain base, with three inches of velvety snow on top. Back at the cabin at dark, we raised a Lake Placid Ubu.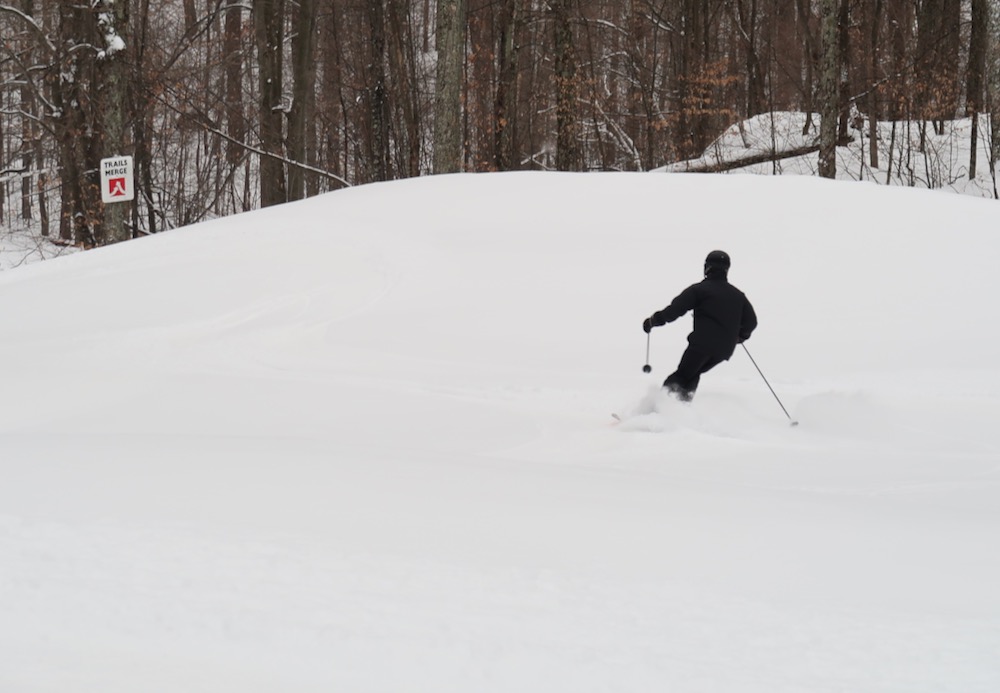 I'd had some great luck with weather at Plattekill, and now I needed more at Gore. Snow was forecast overnight, with a transition to freezing rain near daybreak. The snow started after midnight and came down pretty hard for a few hours. I have a tough time sleeping when it's snowing and I woke up around 3am. I looked outside, and both the sky and radar agreed: the snow was ending.
That felt like good luck. But just in case, I got up 30 mins early and skied in our woods before heading to the mountain. I didn't want to risk missing the chance to ski that beautiful snow before something happened to it. I went up the nearest hill and came back down.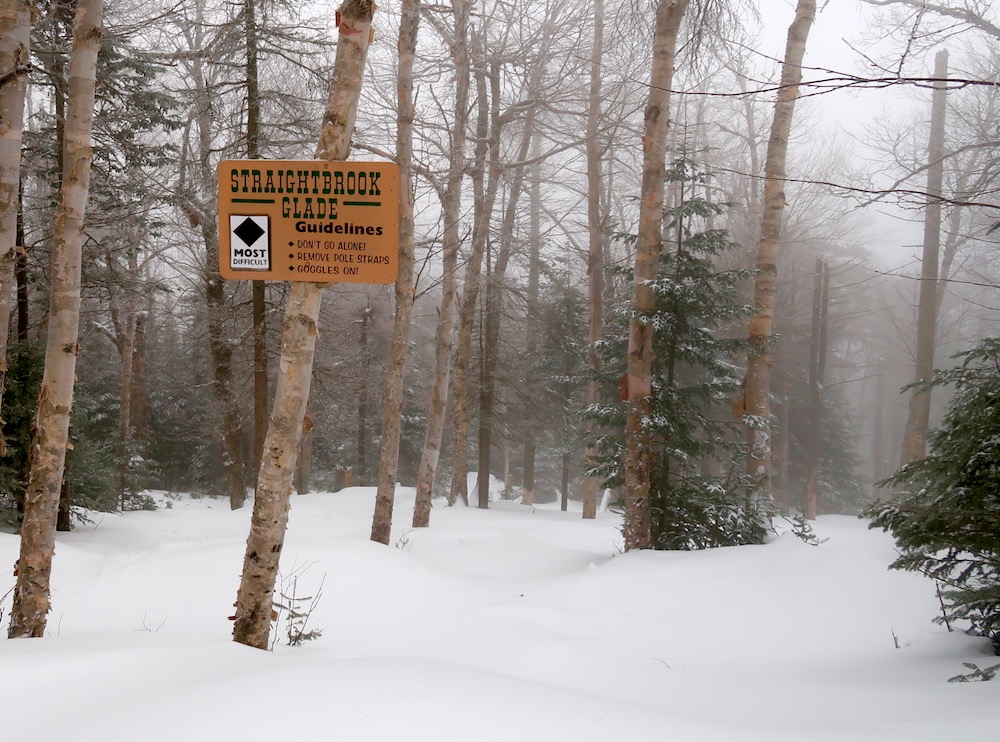 I was first in line at the gondi. There was a liftie working that I didn't recognize, but I liked her right away. I'm always first, I don't need or want a warning that "it will be a while." We just chatted, it was nice. I told her it was my birthday and I was skiing with Duck. I asked if he could cut the line to be next to me.
Duck and I did get the first gondi. The front side was sublime. Most of it had been groomed before the snowfall, or had nice margins that were left ungroomed. Everything on the lower mountain was good, and we did multiple runs on the East and the North sides.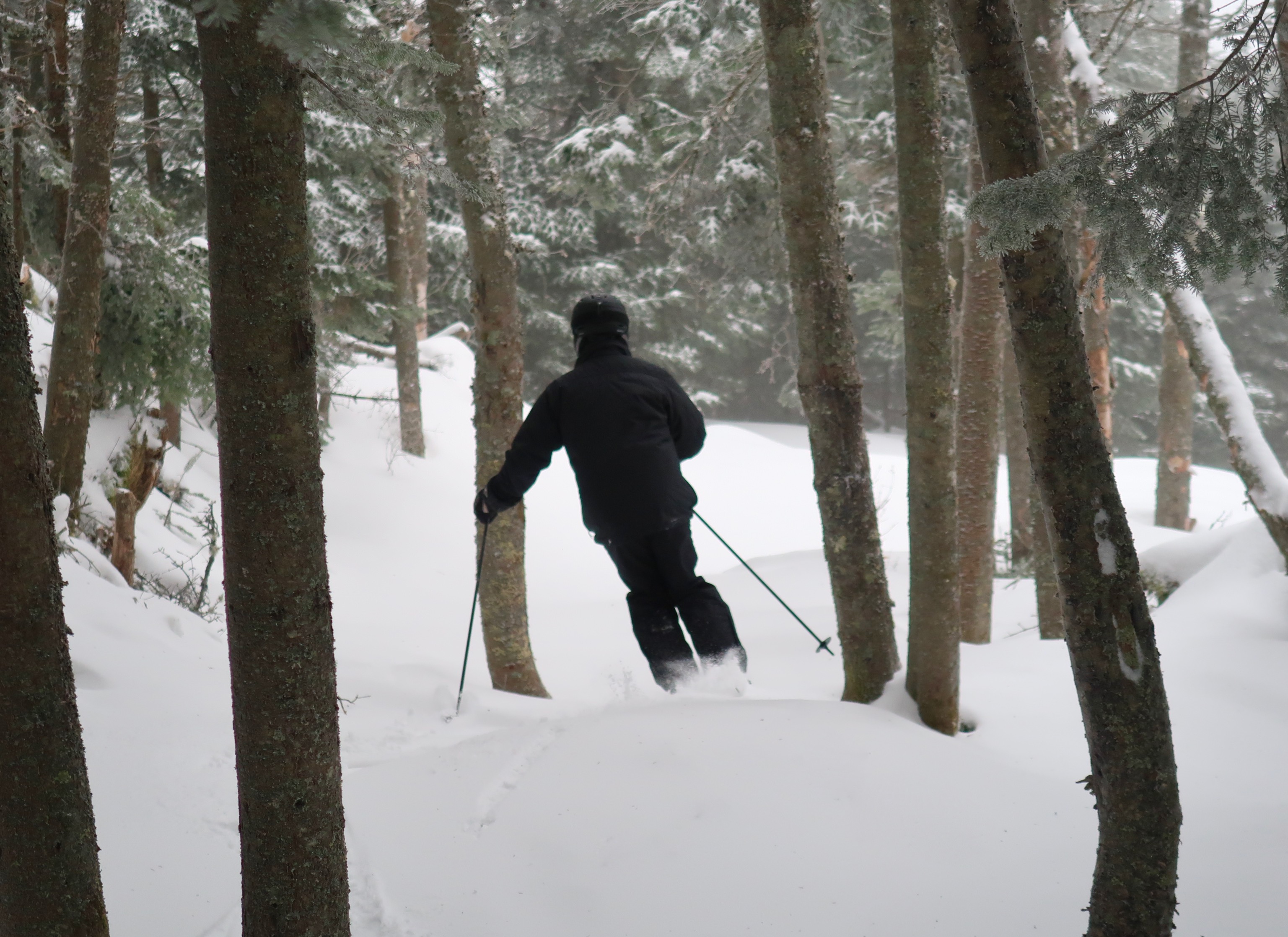 We'd gotten three inches. It certainly wasn't pow, but it was dense and consistent. It was as easy to turn in as powder, and it was supportive, with only 3 inches of snow, you could stay up and off the groomed base.
We went up to the top via the saddle. We lapped our favorites several times. The steeper terrain was challenging and definitely worth a ski. But we spent our time seeking out intermediate terrain.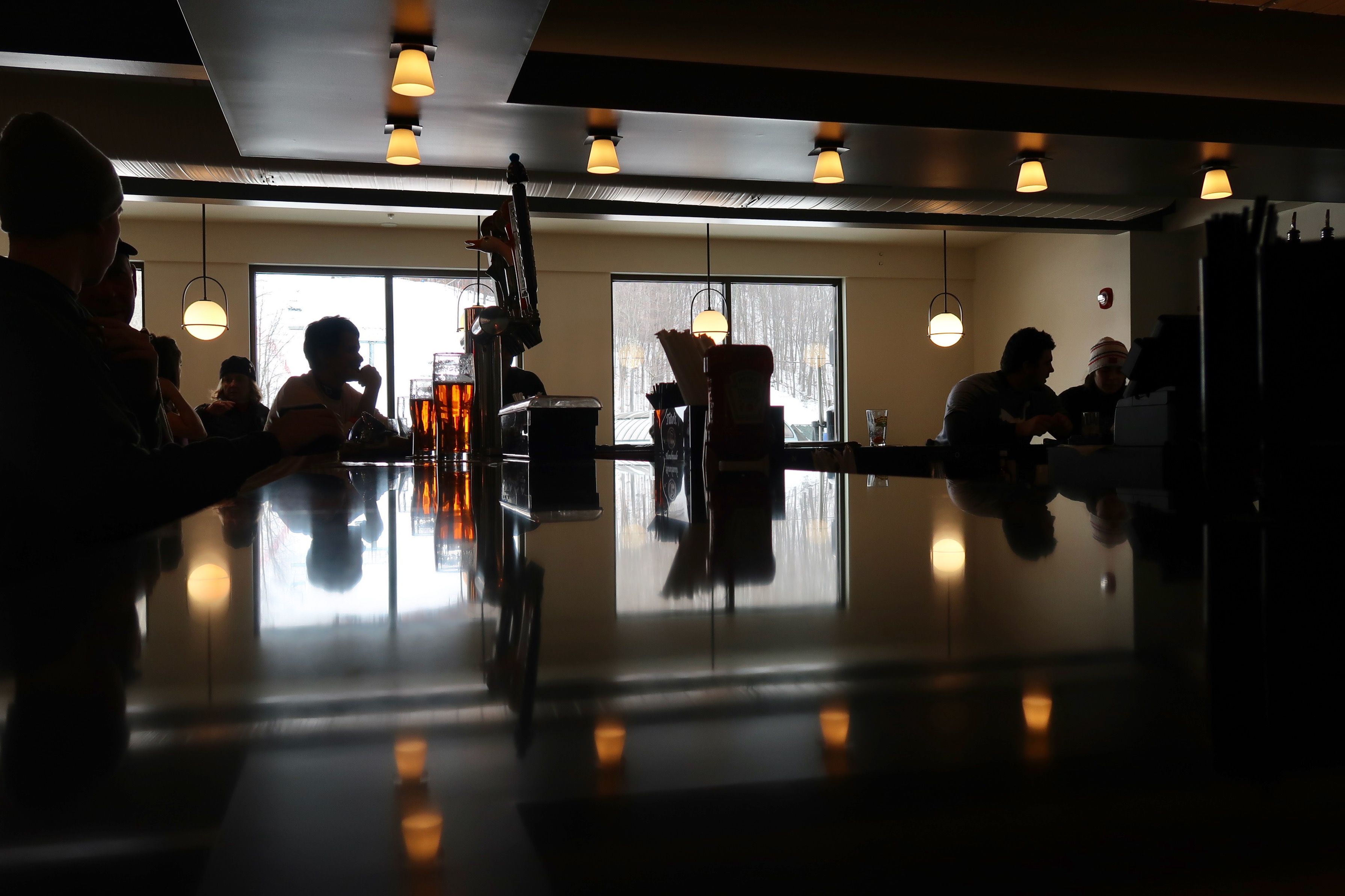 I don't know how else to say it; Duck and I were grooving. We were in a groove, pushing our skis from side to side. The lower the angle, the more we were digging it.
We skied until 2pm and then headed into the bar for a beer and bite. By 3 pm I was on my way home.
At the actual moment of my birth, I was in the car on the NY Thruway singing with Sirius. It wasn't until right now that it occurred to me "holy shit I'm 60."
Mission accomplished.