Skiers and boarders adapt to all kinds of change.  Conditions, weather and equipment are constantly in motion. In the flurry of change, there are also constants.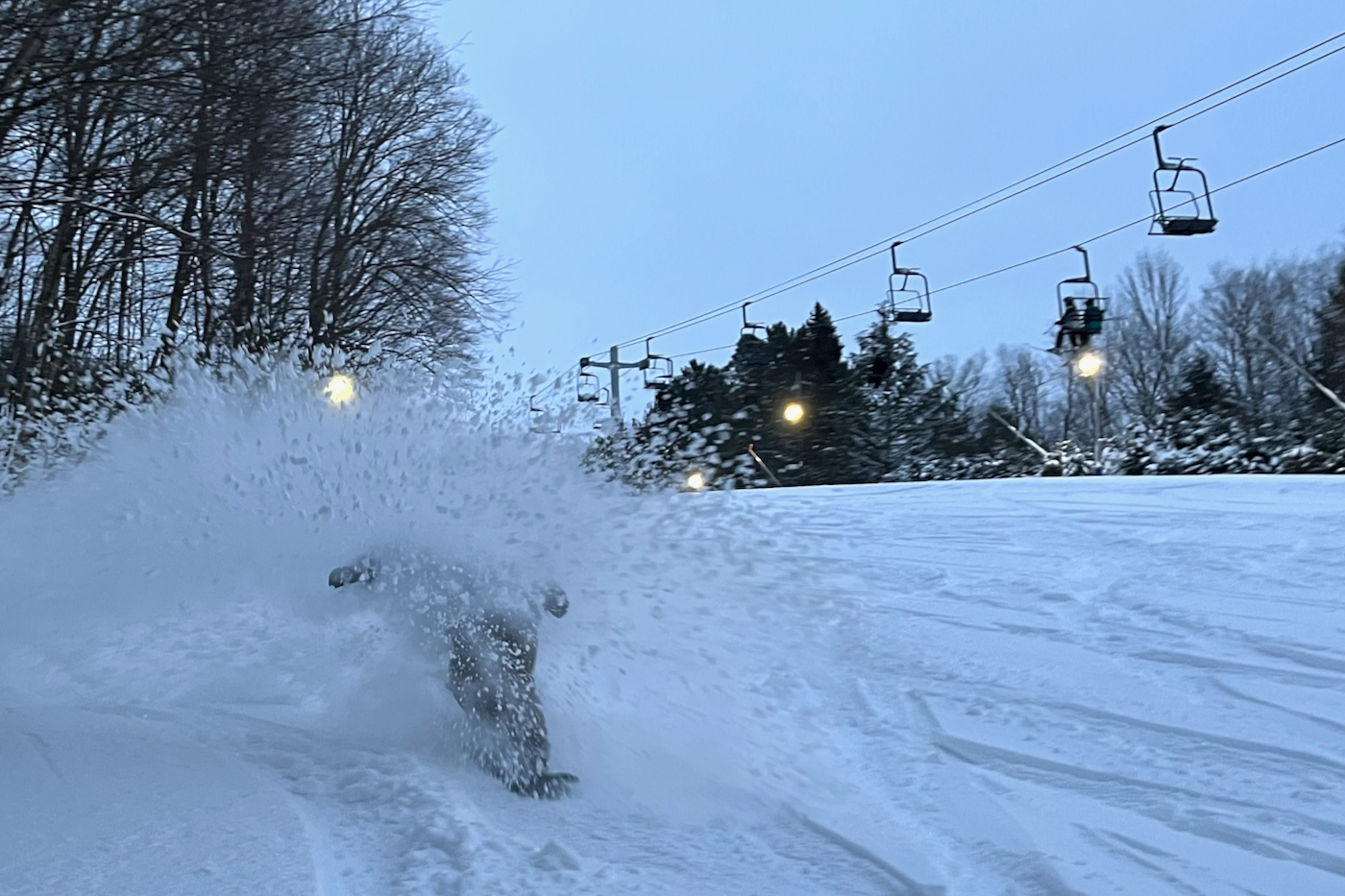 Our favorite mountains do not move, our favorite lifties still spin our favorite chairs, and we can count on our best partners to ride with us. Back at Woods Valley for the first time this season, it all felt right.
After work on Wednesday, I drove to Woods. When I pulled into the lot I noticed changes around the mountain. The new lodge is almost complete and was just starting to glow as the external lights turned on.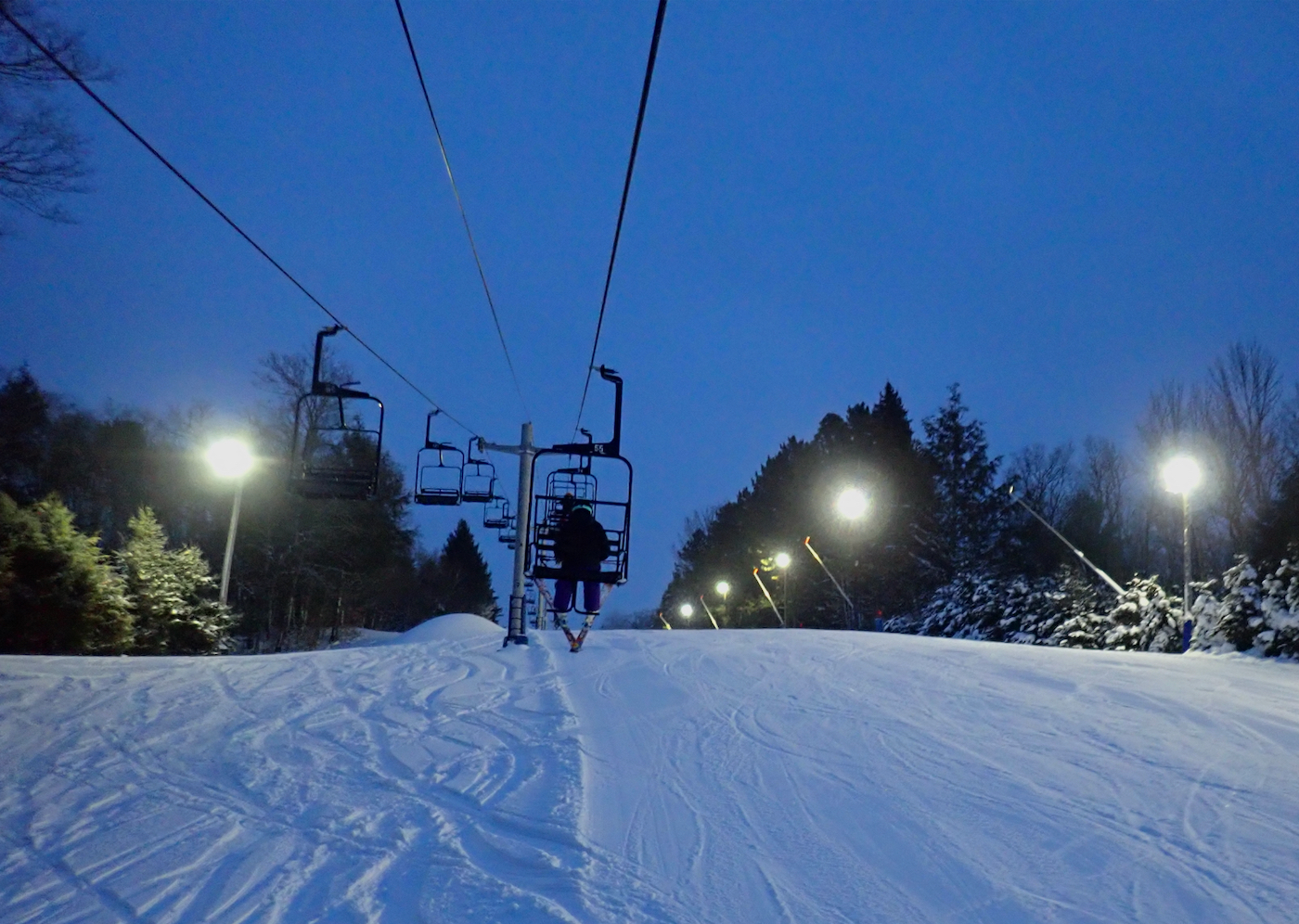 Trees were missing. Most noticeably at the top of Timmy's run, it's now barren, the result of a tornado that ripped through the mountain and the town of Westernville. A new lift house has been built to replace the previous one, damaged during the storm.
Despite the changes, it felt like the same home mountain. Nuala Woods was still there to give my season pass. Paul was cleaning off 10 inches of snow still on the chairs from Sunday and Mondays storm. As I slid into line for the first chair, I was joined by Wood's local and shredder Matty B. Soon Paul opened the gate and we were up.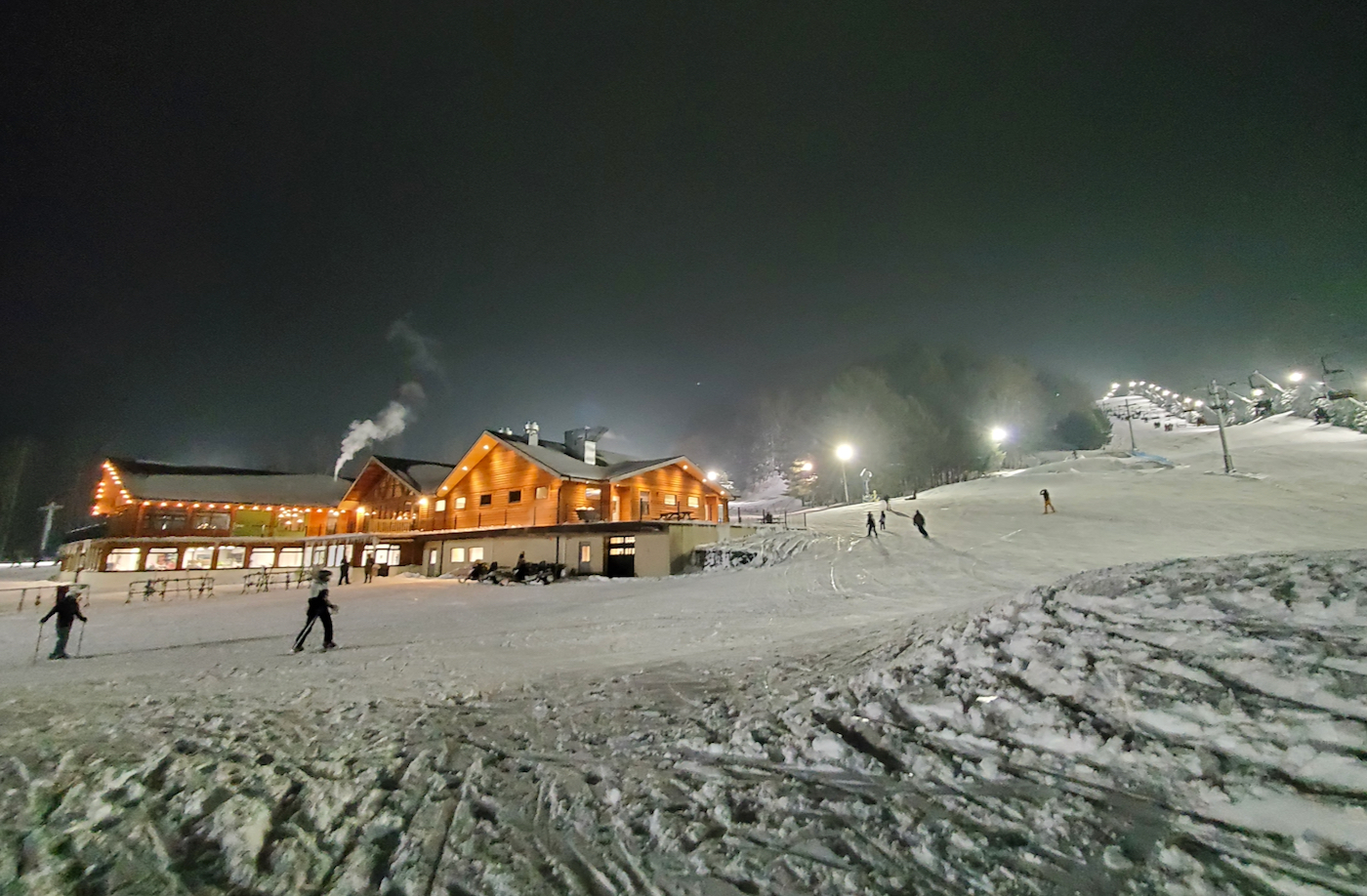 The plan was simple, attack all the ungroomed terrain that was open. Peppers was first, as the whole trail was left virgin. It was all fun and games as we slashed the powder. When Peppers got chopped, we moved on to skier's right of Copycat. The stoke was high, we had both worked earlier all day, and here we are getting face shots after 5 o'clock at night.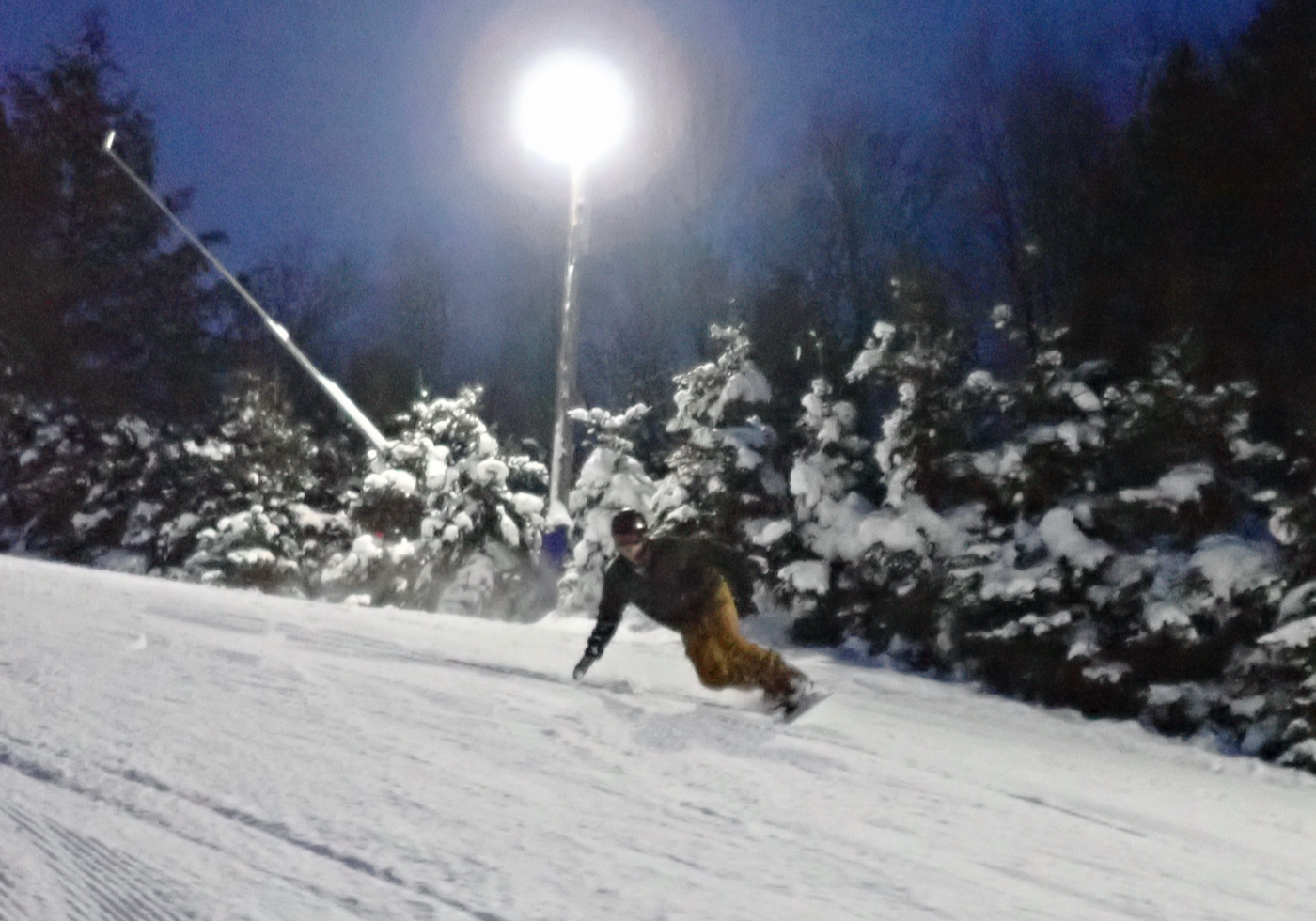 Other familiar faces joined the lift line. I met up with Cameron and his new ultra-wide Donek board. The board is made to carve, so Cam obliged by leaning into each turn, as far and as hard as his fresh legs could take. A clean line in the groomer was all that was left in his wake. By 7pm most of the side goods were tracked out and a light mist had moved in. We called it a night.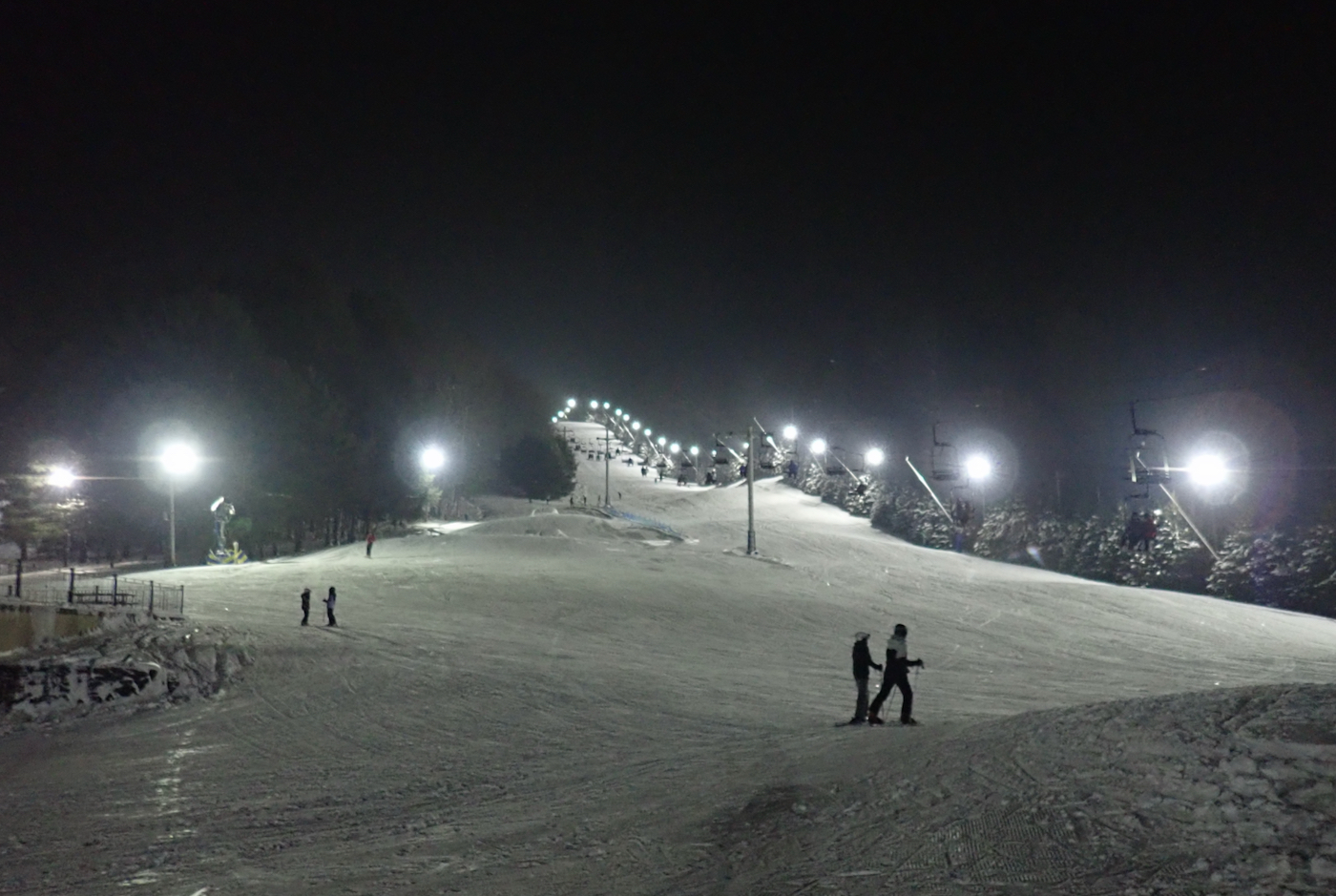 It was my first time back at Woods Valley this season, yet it might have been any other mid-season night. School buses trickled in and the mountain was bustling. There was a familiar coziness to it all. As usual I rode right up to my car parked next to the lift, and started blasting music as I changed out of my gear. Some things never change, and I'm fine with that.