Like many NY ski resorts, Woods Valley closed on Sunday. It was the 89th day of their 54th year and it was a good one. There were festivities, bands and events all through the weekend, including everyone's favorite, pond skimming.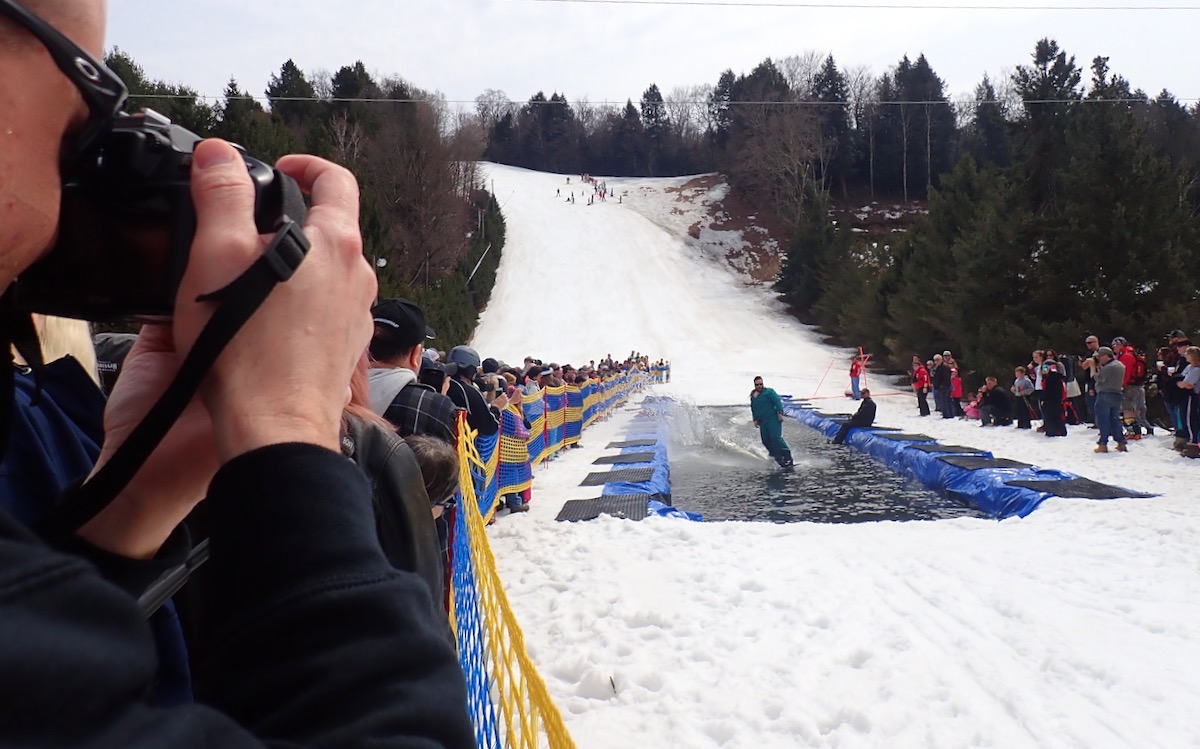 If Sunday was my last day this season I couldn't ask for better. It was t-shirt skiing with low 60s and classic corn snow. Most of the mountain was open with 12 trails so I showed up around 11 a.m. and took a few laps.
Coverage was great without any bare spots. It was a surreal feeling standing at the top of the little mountain. I tried to savor every carve and slash knowing it could be my last for 6 months or more.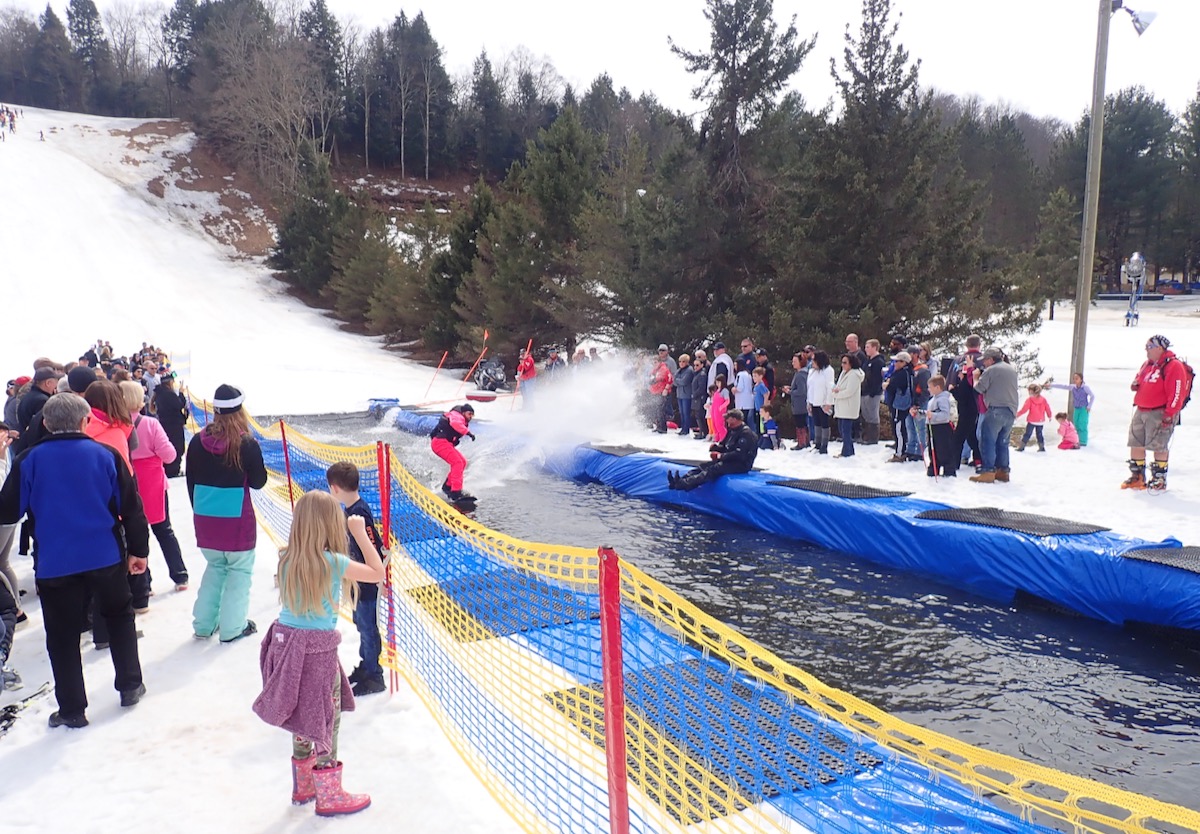 In the morning it was only the hardcore on the hill, those familiar faces I saw after work and on weekends. By noon the party had started, the bar was full and the costumes were outrageous.
I met my parents for a drink before heading over to the pond. I made my way over to Timmy's Run and joined the line waiting to rip across the pond. It was like the last day of school, I was surrounded by the people I had been skiing with all year.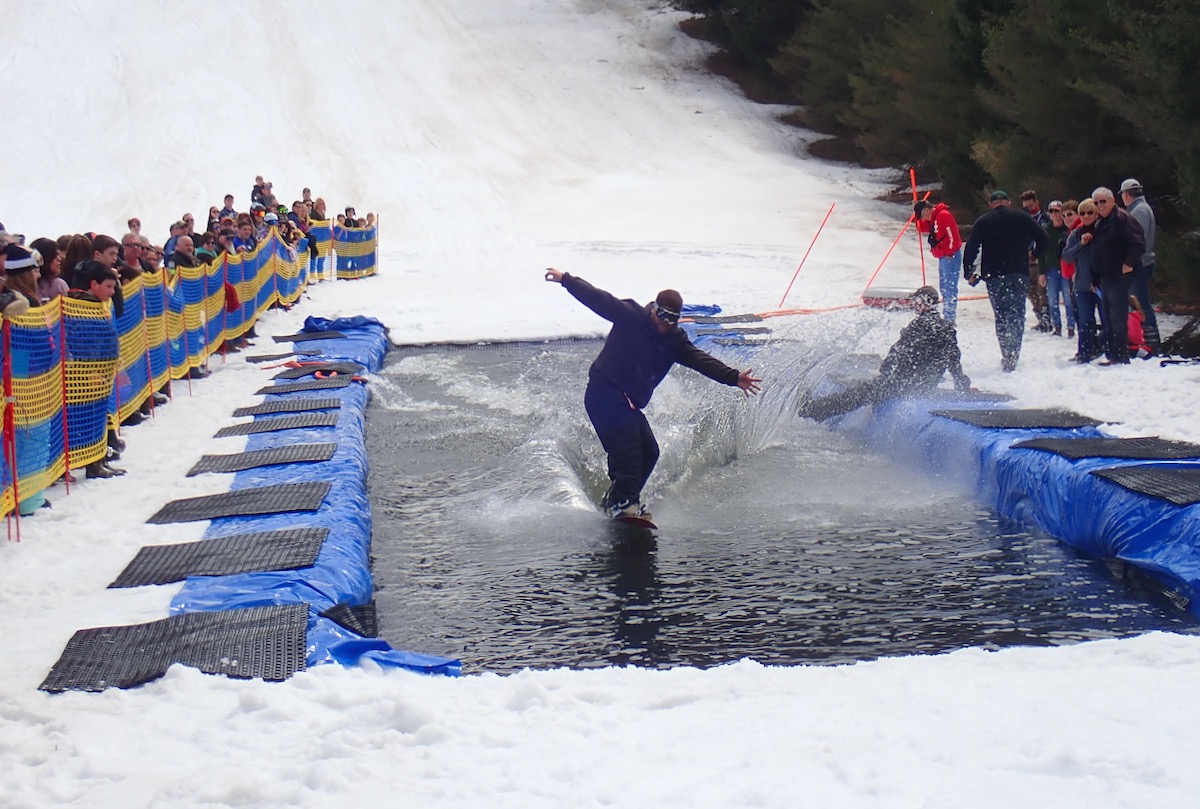 Good vibes and cheers surrounded us as we waited for our chance rip across the water. It put into perspective the great year I've had, and all the people I've met along the way.
Eventually it was my turn — and no matter how many times I've done it — there's always a little bit of nervousness deep down. No turning back now, just point your tips down hill and lean back.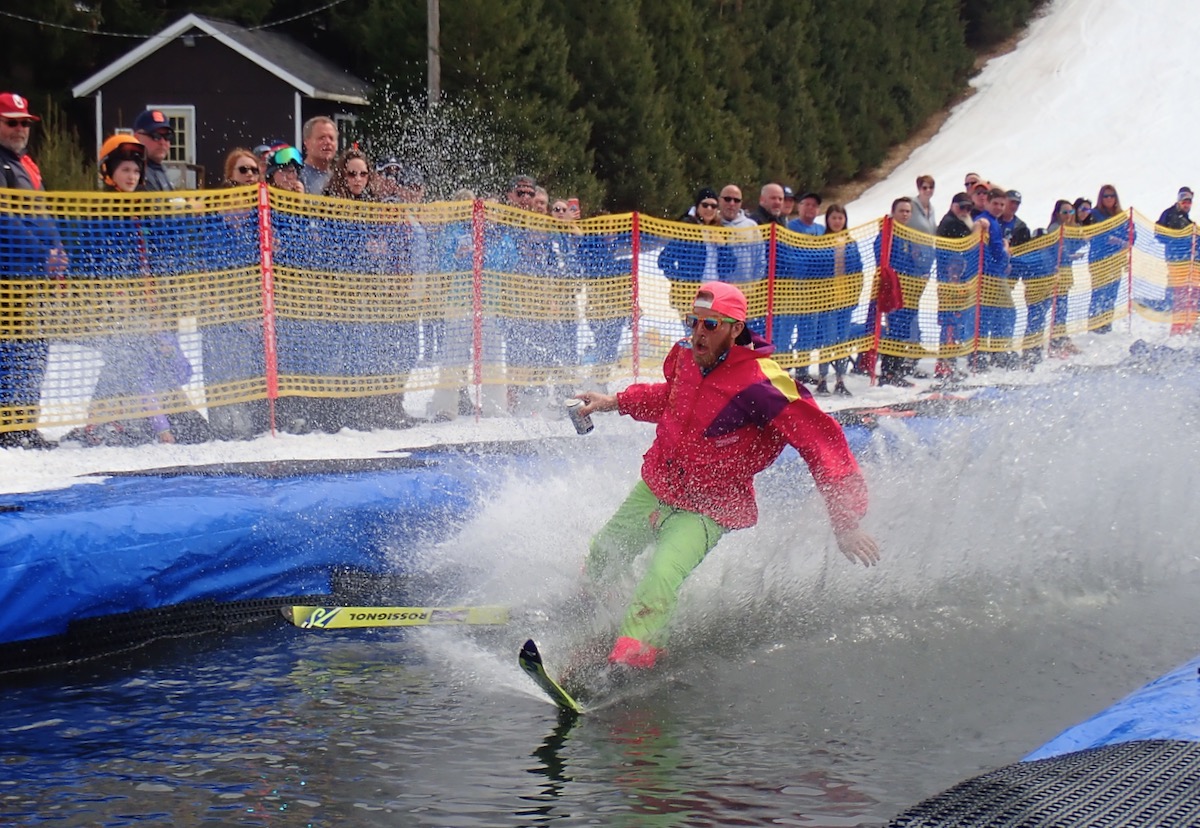 Ski patrol did a fine job on the transition and soon enough I found myself sailing across open water to the other side. It doesn't hit you 'til you've made it, the cheers of the crowd and the pats on the back.
I didn't lay down a spray into the crowd or do any cool moves, but I stayed dry and in the end that's what matters. As a spectator I was content to enjoy the party and watch while others try to make it across.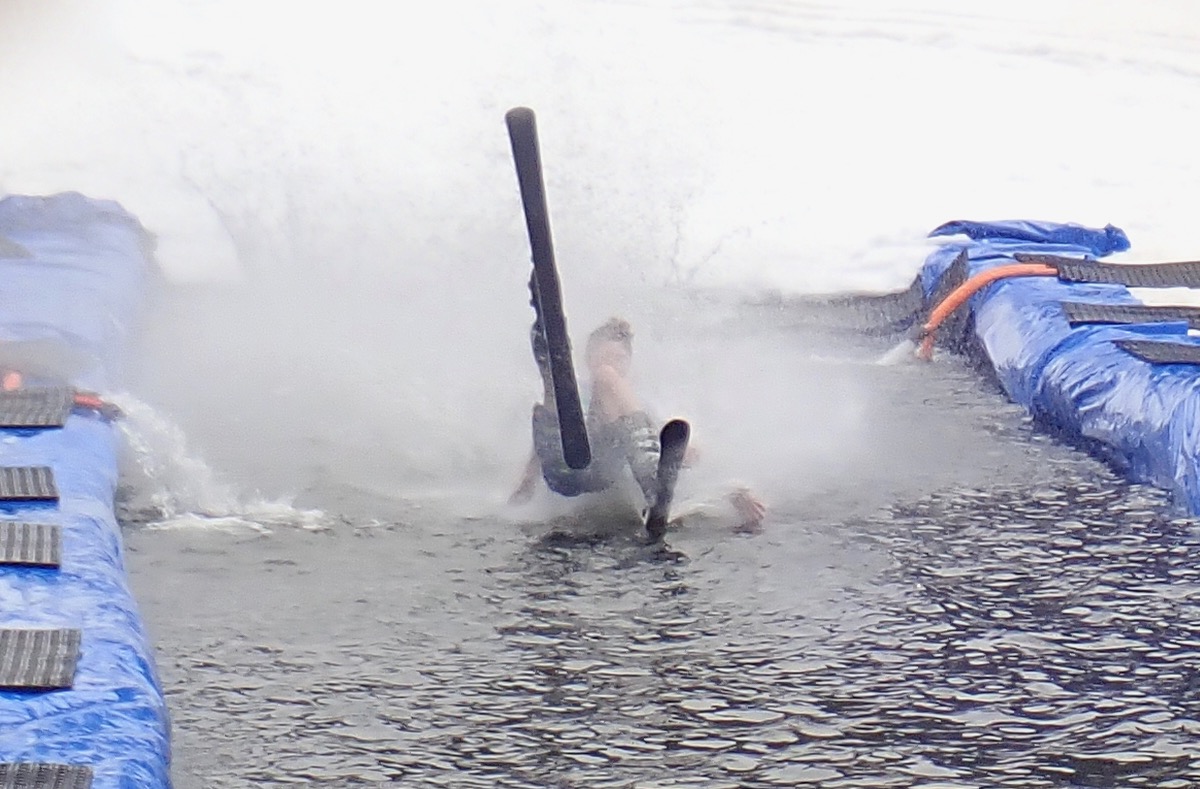 Eventually I said my goodbyes to my winter home and headed off for dinner with my parents.
Sunday was my 67th day of the season. For me everything beyond 60, my preseason goal, is a bonus. I had incredible season with old friends and met a lot of great people too.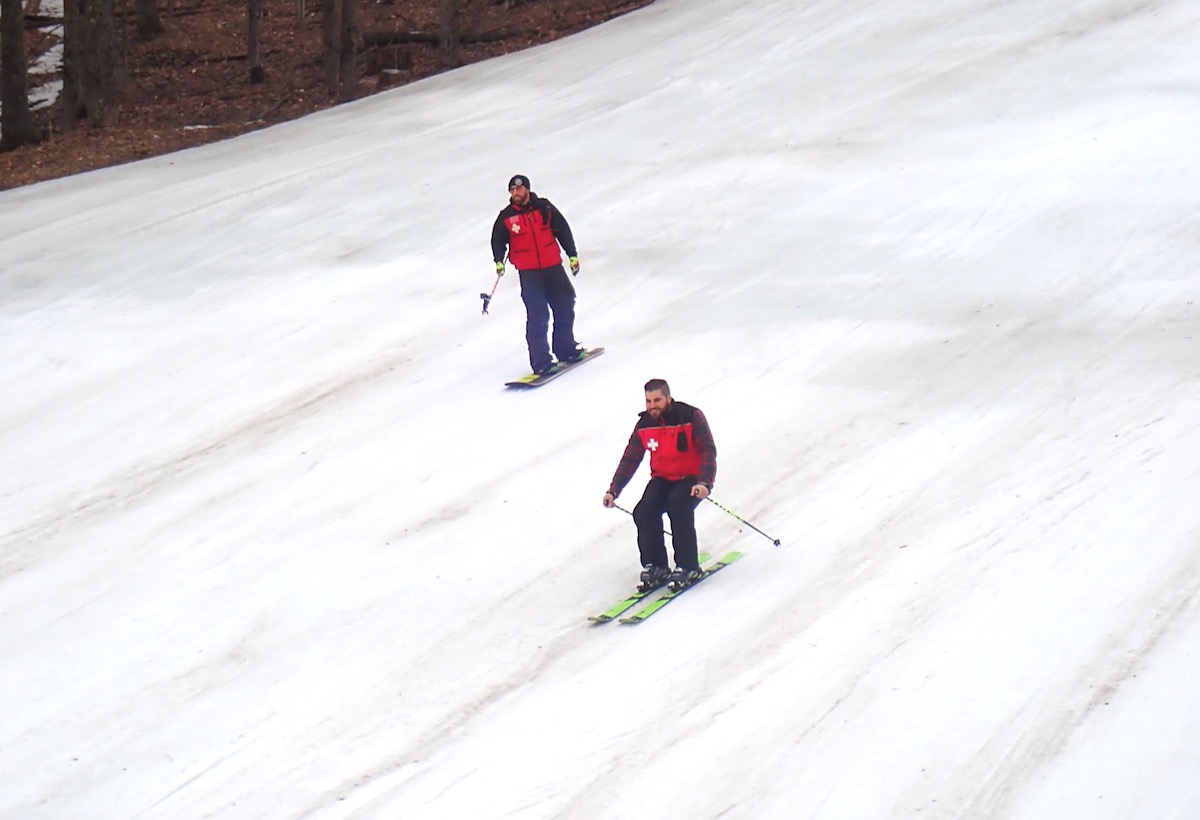 I want to thank all the owners, managers, lifties and ski patrol who took the time to speak with me. You are the lifeblood of the ski business, making it happen against some tough odds.
I appreciate the chance to write for NYSkiBlog and I want to thank those who read and commented. It has been a great opportunity to explore something I am passionate about. And it's taken me to some of the lesser known corners of NY. I feel accomplished.
See you for first chair next year.