This winter I traveled to the Catskills, to show my girlfriend one of my prime stomping grounds when I lived in NYC.  With two days, I picked Kaaterskill Falls as one of my destinations.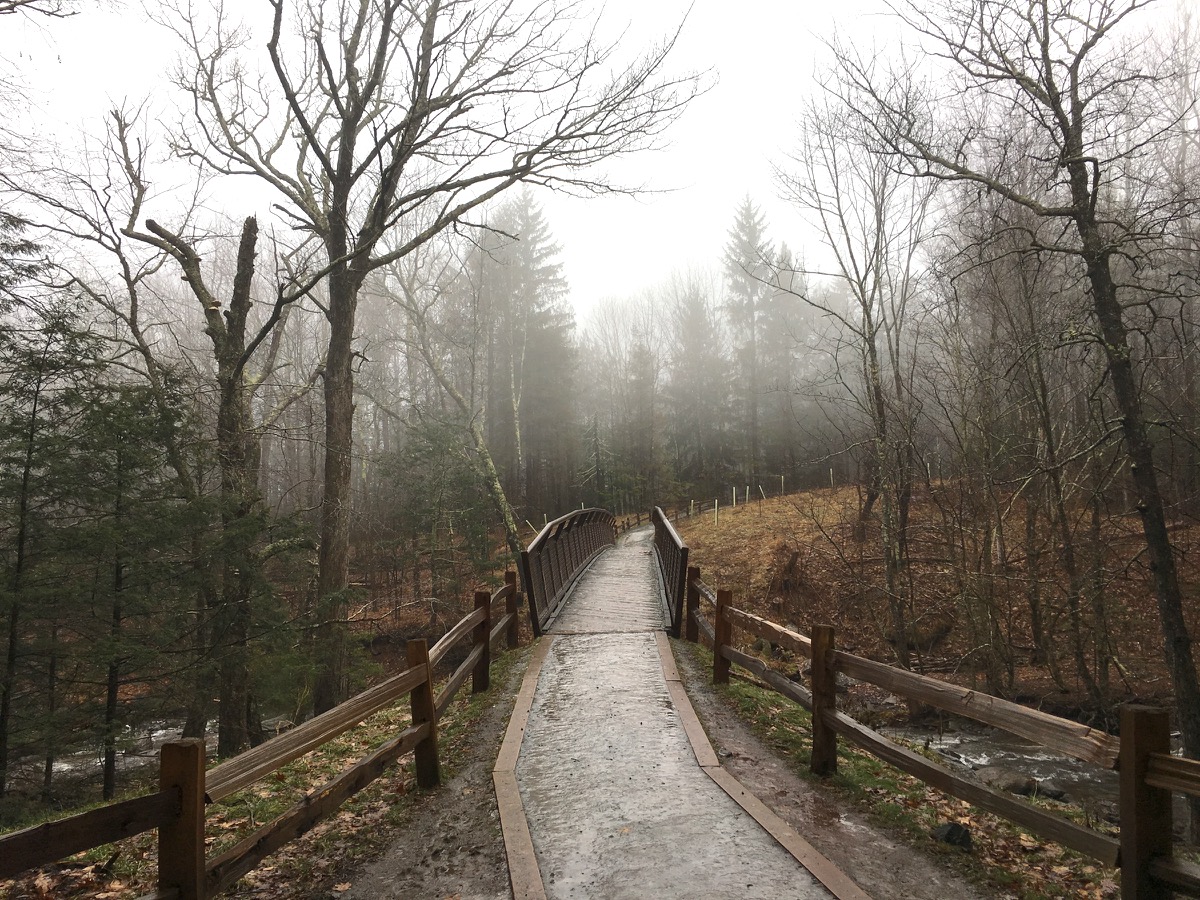 Although I missed most of one day of excellent skiing, driving around the local hills with fresh eyes reminded me of how special these mountains really are, and I wanted to experience them in a new way.
One big hole in my hiking resume has always been getting to the top of Kaaterskill Falls. Anyone that skis Hunter regularly has no doubt seen the throngs clinging to the sides of 23A getting back and forth to the trailhead. I wanted to be one of those people cursing the trail up to this iconic spot.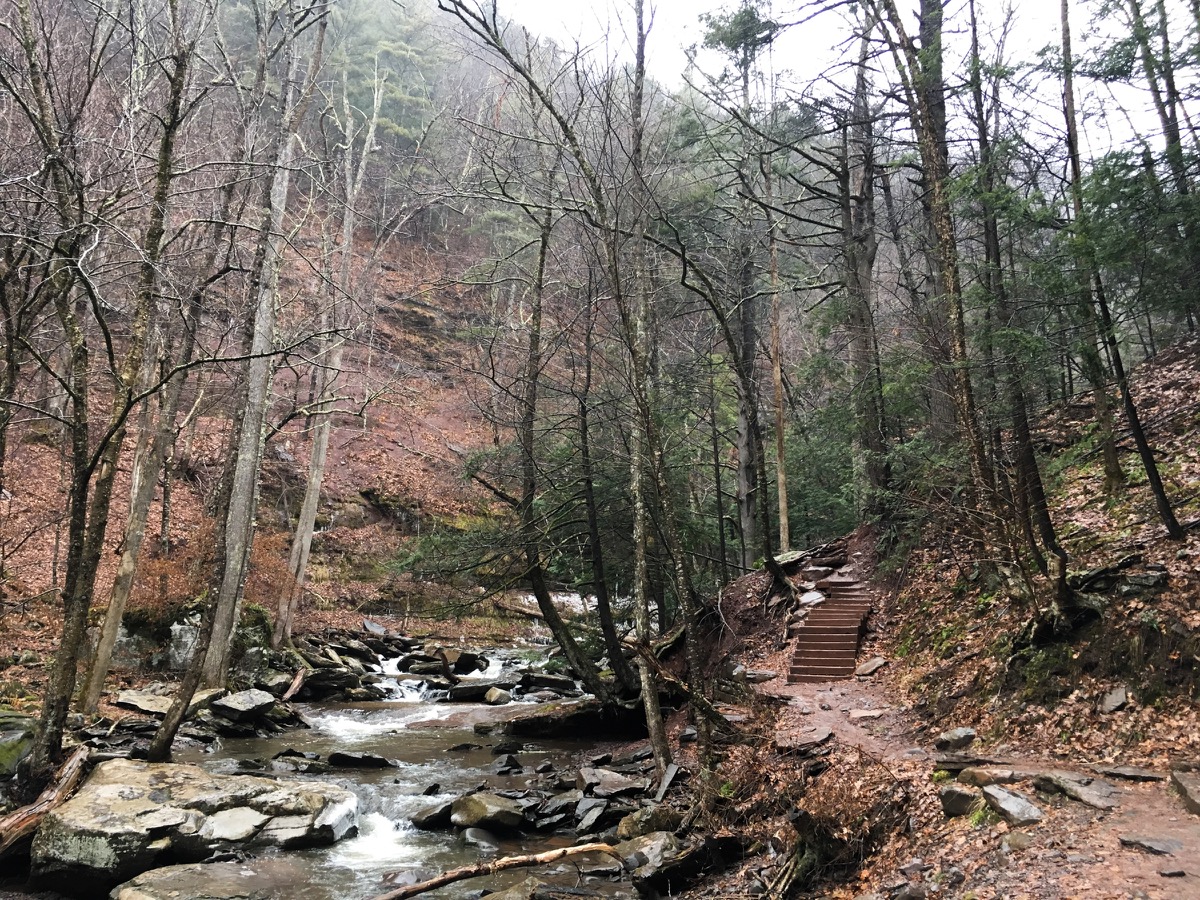 Cars honked as I tip-toed down the side, the rallying cries of Critical Mass (our streets!) haven't made it so far north. When you arrive at the creek, the first thing I noticed was that the stream is louder than the traffic on the road.
There are also a plethora of warning signs reminding the less knowledgable about the fact that these waterfalls can be hazardous, and have indeed resulted in fatalities.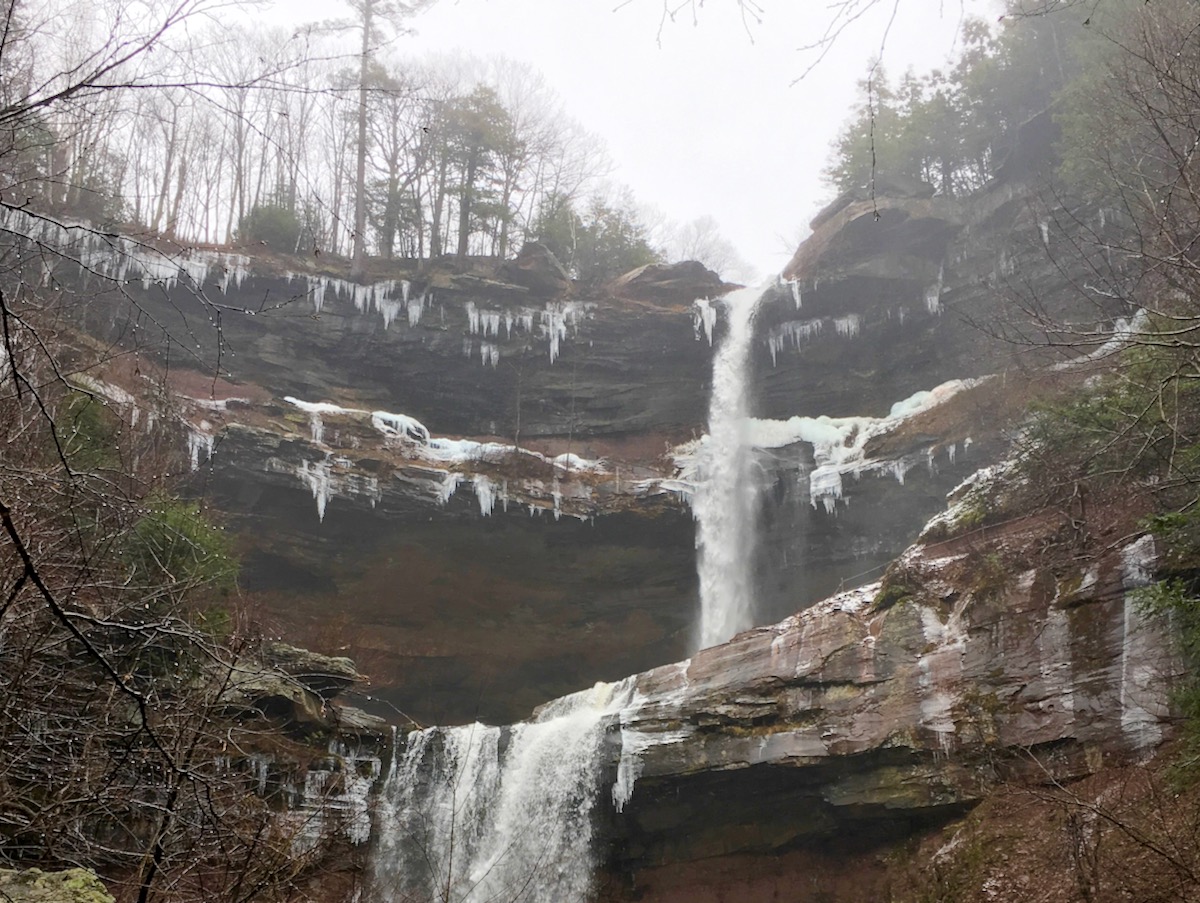 Undeterred and in sneakers, I decided to press on carefully to enjoy some of our precious public land. It did not take long for me to wish for better preparation.
The hike is not necessarily challenging, but micro-spikes may have released the inner mountain goat in me. Instead, I was guided up by my spirit penguin, waddling on the thin coat of surface ice over the rocks.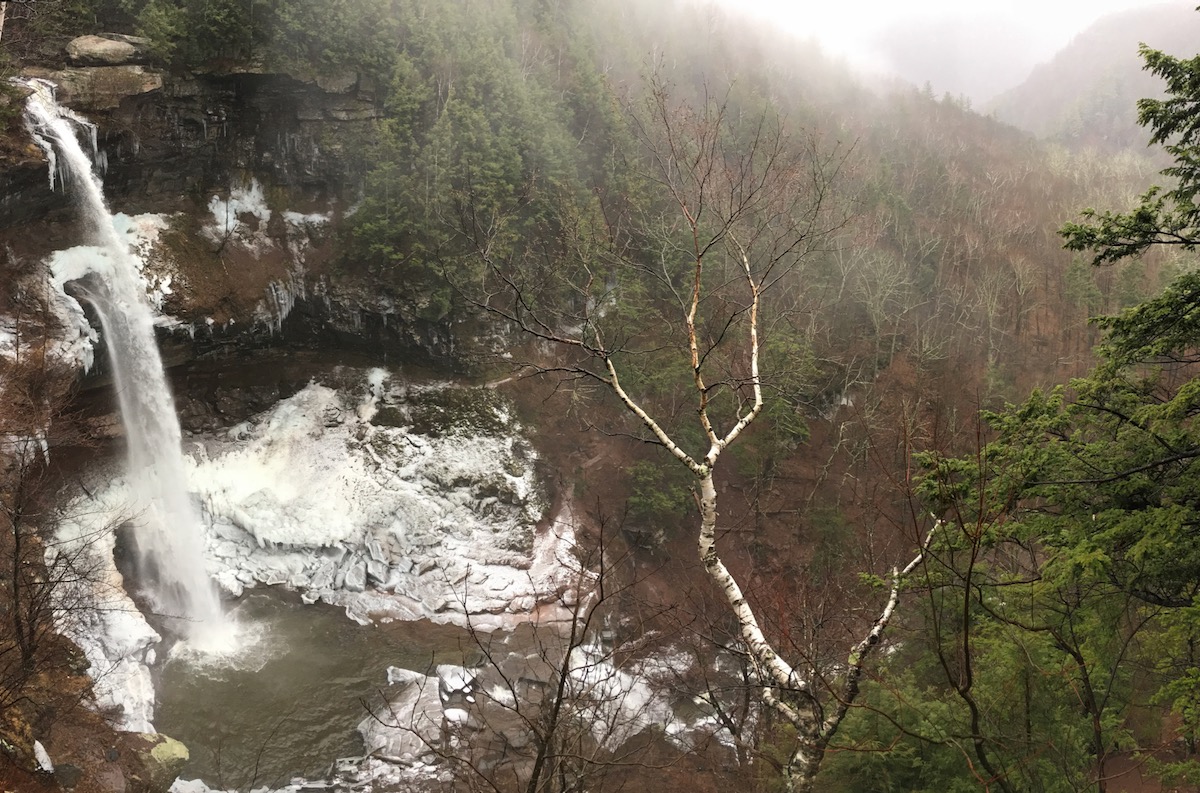 The falls themselves do not disappoint from the bottom, but the experience is really codified at the top. Here the ambitious hiker is not just greeted with the view, but also the ruins of a tourist experience of the last century. Here a 300 room hotel stood, with ramps and stairways at every corner to allow tourists to feast their eyes.
On a day where I could be riveted by images of nature from a dry couch while looking at Instagram, this was a nice reminder that New York State has the means to spoil you. If you find yourself a little gassed on Belt Parkway one day, consider this another way to refuel.