I've been lucky to live close to ski resorts. Growing up it was Bristol, in college it was Greek Peak and since I moved to Utica it's been Woods Valley in Westernville NY.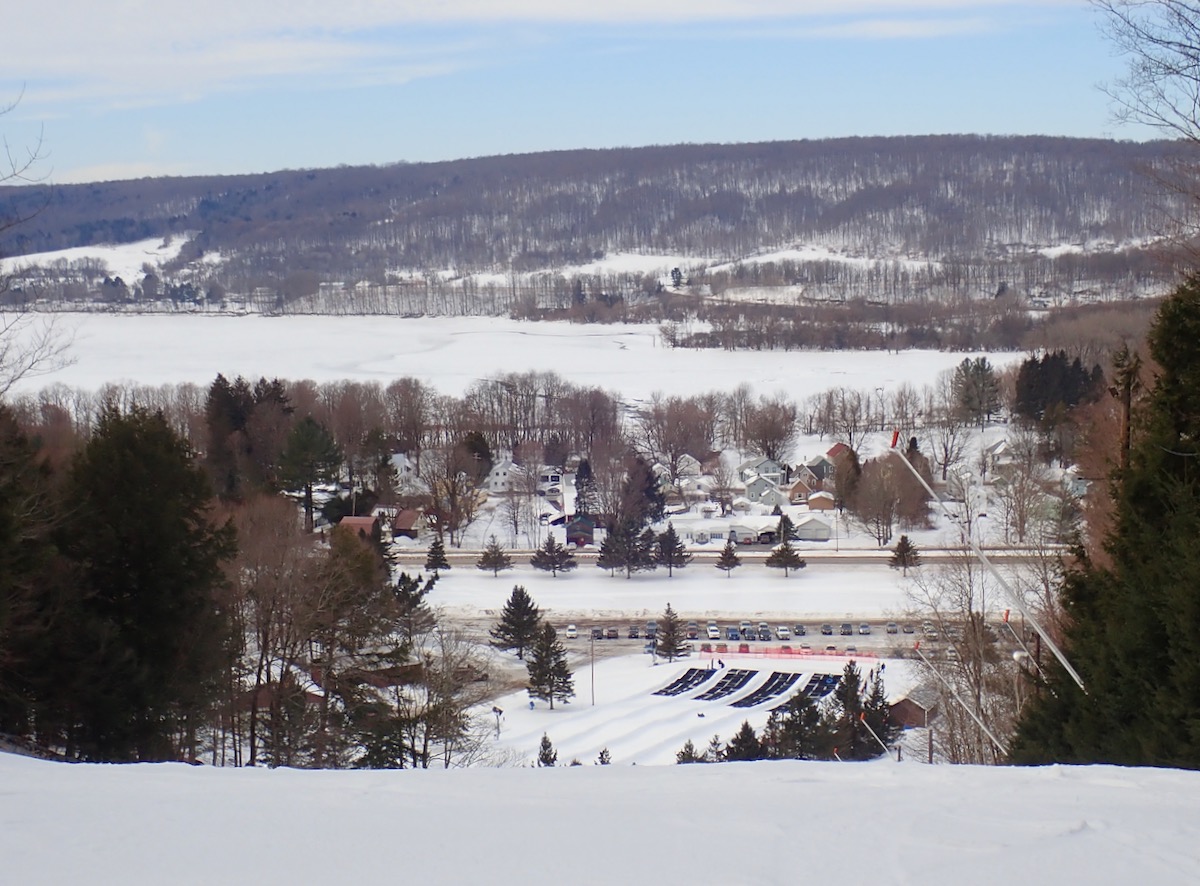 Over that time I've had roughly 25 ski days at Woods each season. I'm not the only one who calls the Woods home, and for good reason. The snow making and grooming is on point, the lodge is cozy, the beer selection wide and there is a constant stream of great local artists playing nightly.
Despite the calendar, this past Saturday was one of those warm spring-like days. With the temperatures forecast for the high 30s in the afternoon and a chance for sun, I made plans to meet up with some friends and family. Around 10am I parked in my usual spot about 50 feet from the main lift.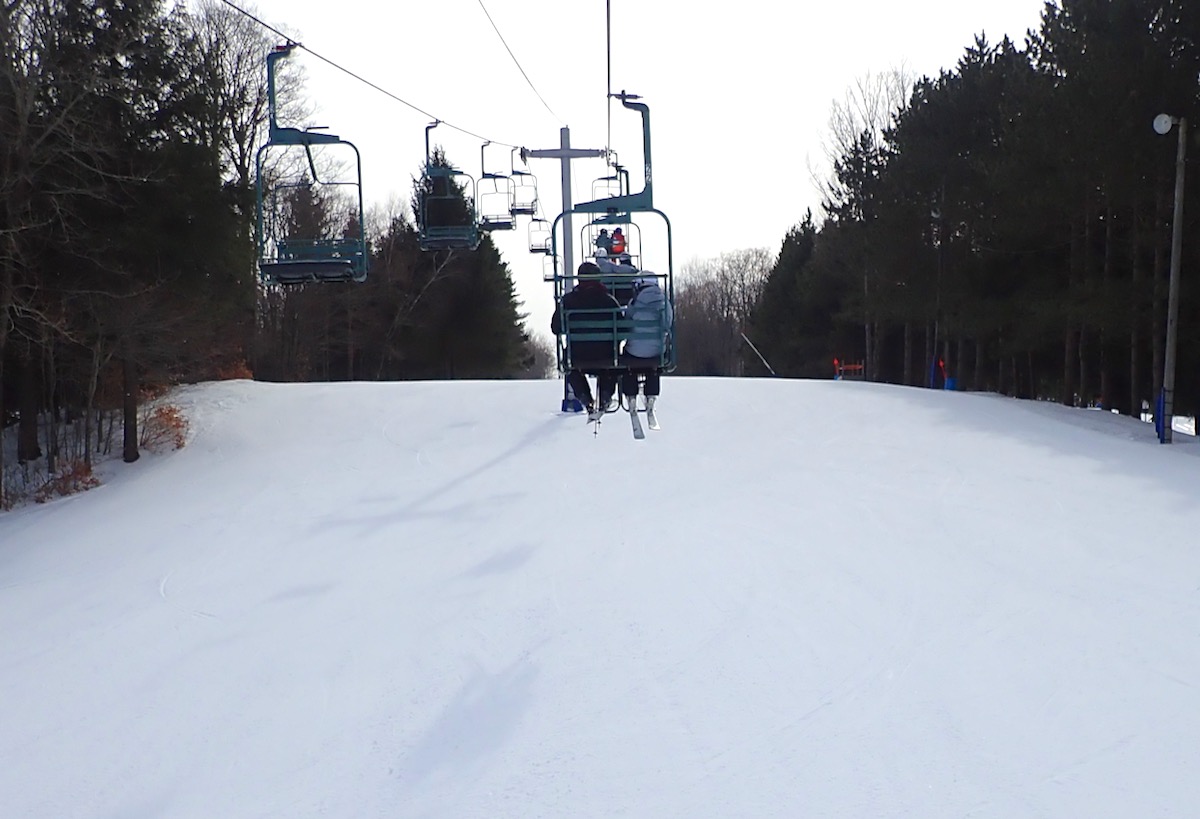 I took my first run down Copy Cat, a wide blue with consistent pitch that's great for stretching the legs. It was still below freezing and the packed powder groomer was great for setting an edge. The edges held just the same on my second lap down the steep headwall of the black diamond trail Sting.
You get used to seeing the same people when you're a regular at a ski resort and a lot of them are pretty good. At the top of the lift I met Matt one of these familiar faces. We took a lap through the Upper Park on Timmy's and then crossed over to the Lower Park on Copy Cat. Woods has had a decent park setup this year, with a variety of rails and jumps set up over 3 parks.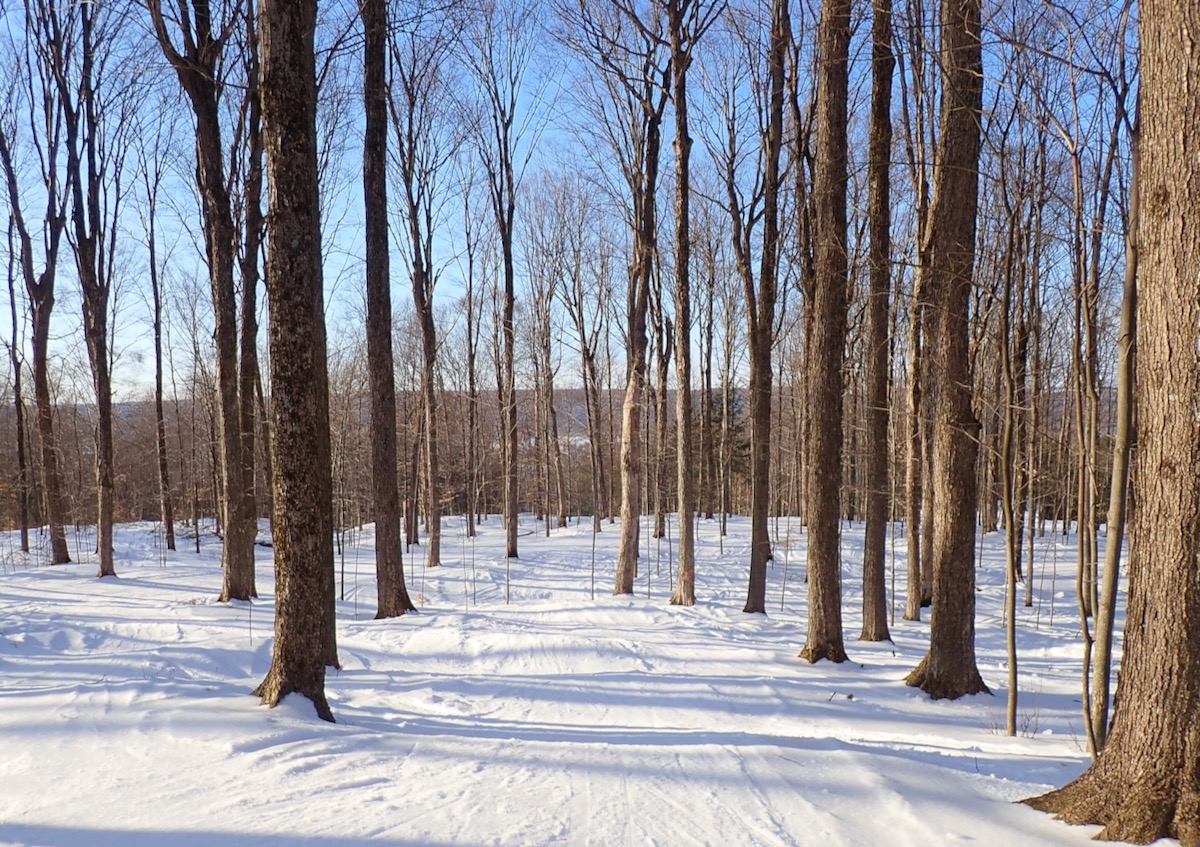 After another lap I left to meet up with a coworker who was finishing a group lesson with friends in the learning zone. Woods is a good place to learn to ski or snowboard, with a wide and friendly pitched green terrain service by a short double chairlift and magic carpet.
I tried to give him some pointers as we took a few laps on the little chair, but was consigned to buying him a beer instead after a few goods falls. Tap Room 46 has a great variety of local and domestic crafts beers and recently they expanded their food menu as well. By the time we finished our drinks, my cousins had arrived and were looking to meeting up.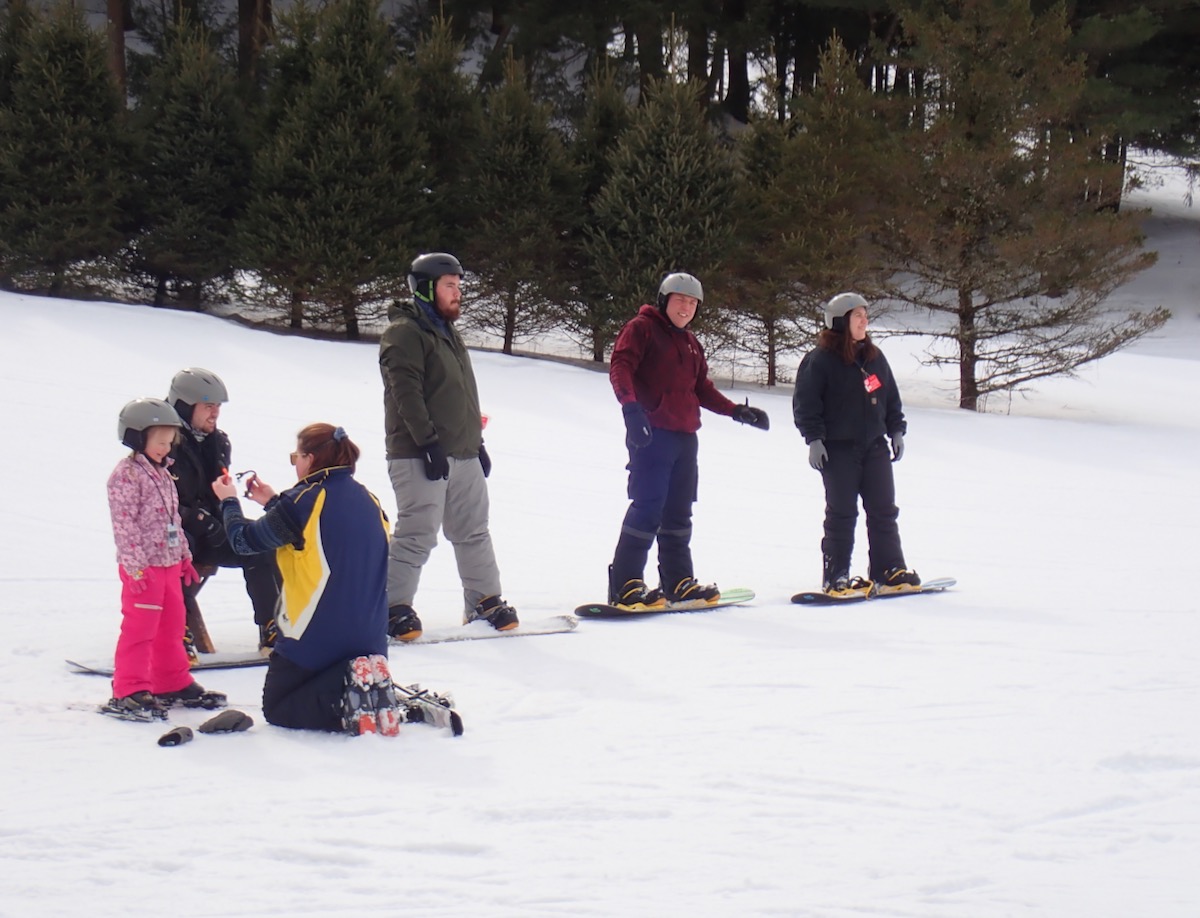 My cousins love Woods Valley enough to make the drive from Rochester. My youngest cousin is only on his second year skiing and is sold on Woods Valley. We took a few laps on Greens like roundabout, flyaway and broadway to let him get warmed up and then we had our eye set on something a little more challenging.
Woods has expanded their terrain in the last few years with new glades. My favorites — Valhalla and Valkyrie — weren't open that day, but Freya's Woods was in play. This single black is a mellow 20-foot wide path through trees skiers left of Upper Timmys. It's the perfect place to get acclimated to tree skiing and try something a little more challenging.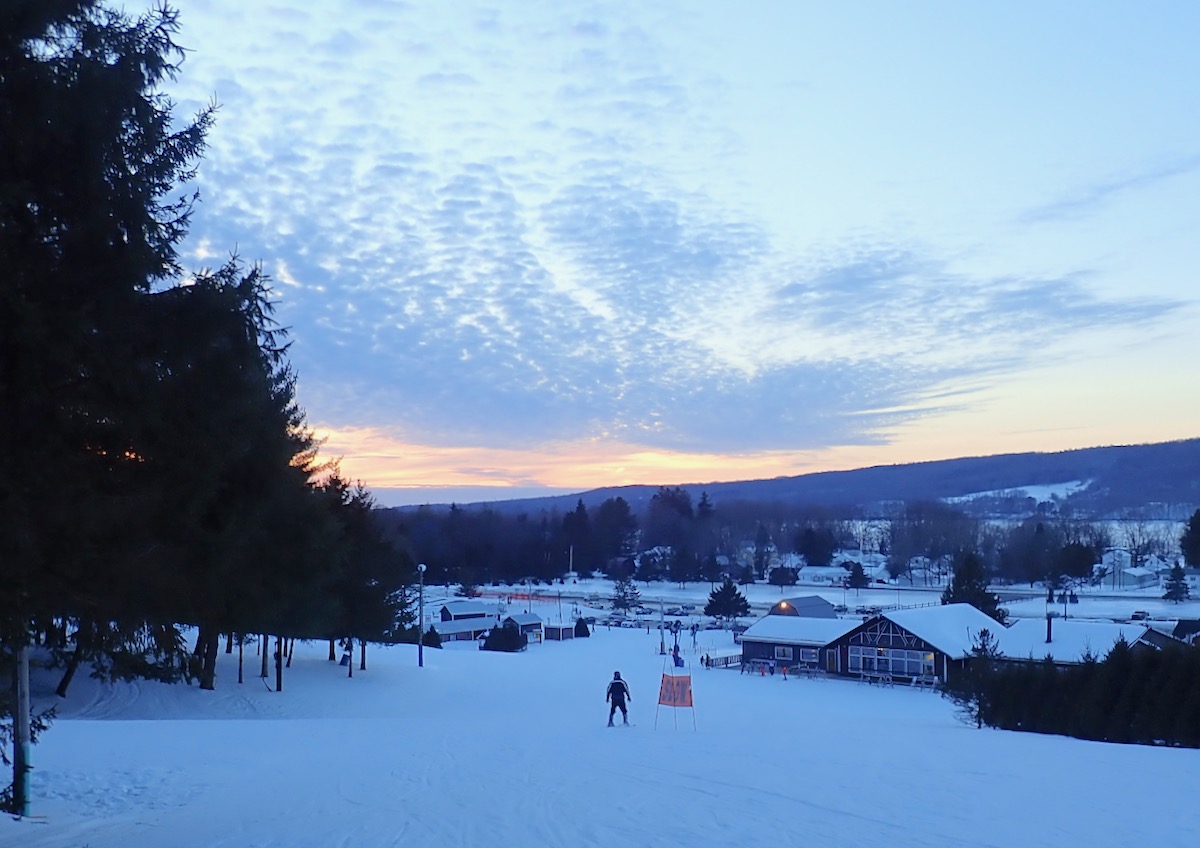 I didn't get a chance to speak with Tim Woods the owner, but I did spot him laying down a few carves later in the day. He's done a lot to upgrade the snowmaking, grooming and operations at Woods Valley over the 5 years I've been coming.
Anytime I'm at Woods I know I'll run into a familiar face, friend or coworker. I've definitely enjoyed calling it my home mountain. We headed out as the sun was setting and the lights were coming on.