There are all kinds of cool mountains stuffed in the nooks and crannies of New York. I want to visit all of them, eventually. But the logistics of life can undermine the best intentions of a dedicated tail-wagging ski blogger. Of course new snow is the priority, but as a flatlander, distance and time, impact everything.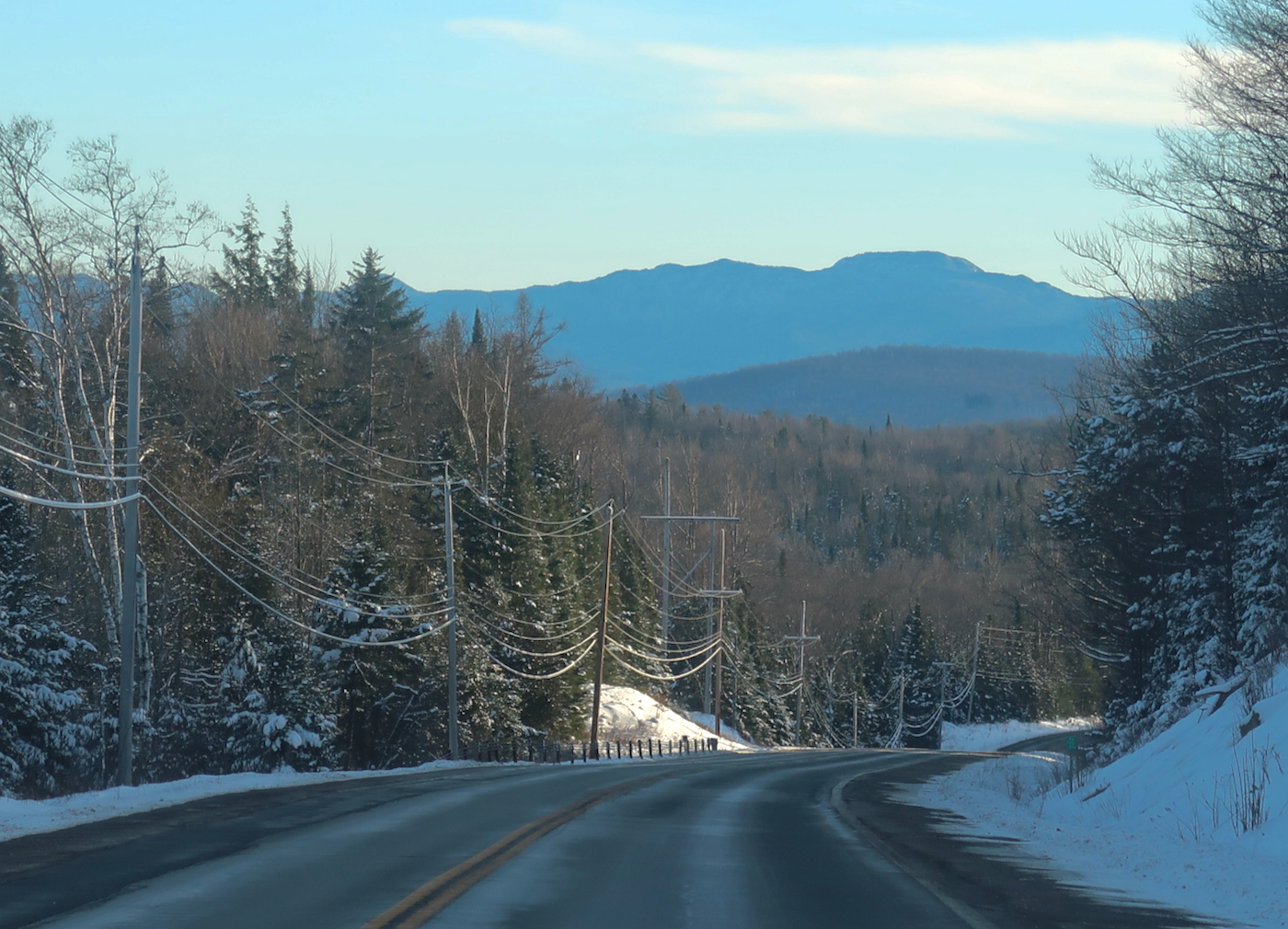 I've got a plan — or maybe it's a dream — to spend a winter at our place near Gore, making strategic forays across the state, skiing every lift-served area in New York. Until then, I'll have to be content putting one or two new ski areas into my bucket each year. I think about the bucket more than the list.
Titus is often on my mind, whenever I find myself wondering "how far north did it rain?"  Or, how far north do I have to drive to find unspoiled snow? In the last two years, I'm continually calculating the shortest distance to good snow in New York. When recent storms are warm and wet, Titus can be the answer.
Ten ski days into '21/22, I've finally skied Titus.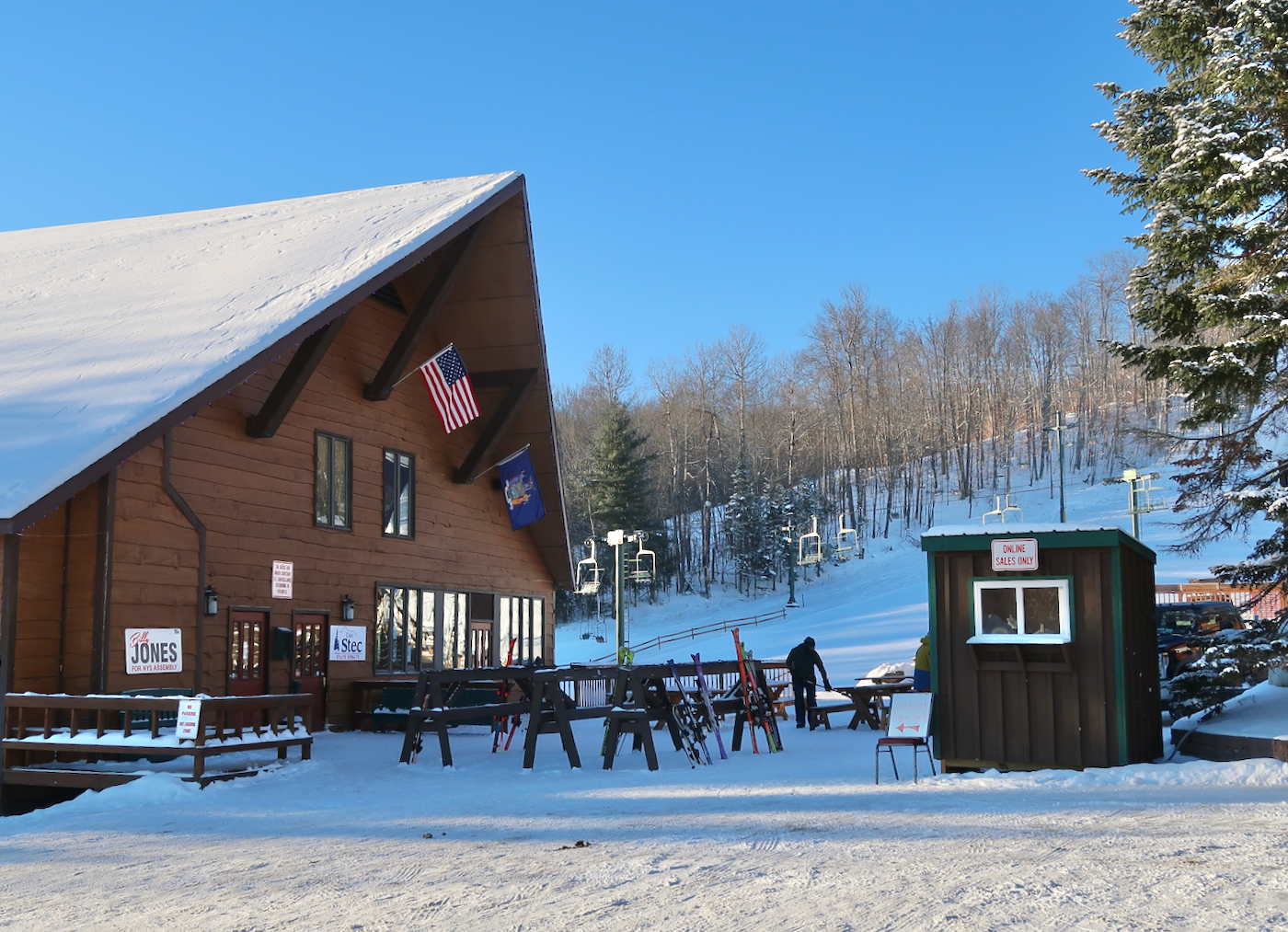 This time there were motivations beyond filling the ol' bucket. For one, since I learned that Titus got hit hard by the Liftopia default, I've felt some kinship for the hill, and I wanted to write about it.
Second, are the lifts; I love Hall lifts. The original ski area —  Moon Valley — had ties to Hall in Watertown. Today that legacy lives on, as the mountain runs 8 Hall lifts from the 1970s.
The final enticement was more immediate. There were rumors that the "trees" were open. I think I even saw a picture of some little kids making turns in the trees. Trees in NY? That sealed it. After my day at Plattekill on Friday, I drove to our place near Gore, lit a fire and crashed. An hour before before dawn, when I headed north on Route 30 towards Titus, it was zero degrees.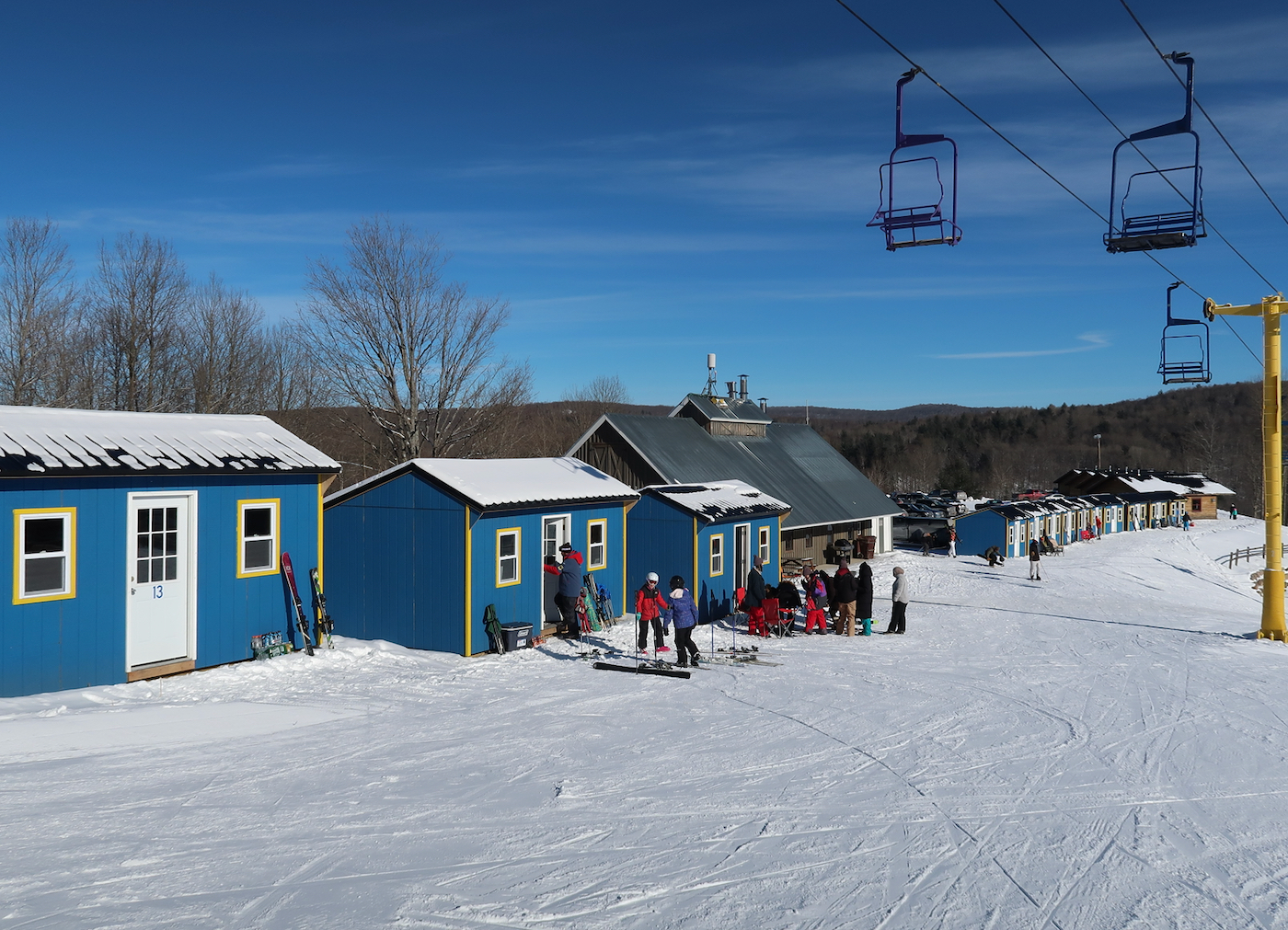 When I arrived two plus hours later, the sun was shining, and it was now 15 degrees below zero. I pulled into the parking lot and texted Bruce Monette III, marketing director and part of the family that has owned the mountain since 2011.
I'd connected with Bruce through social media and we'd kind of bonded over our disappointment with the whole Liftopia thing. When I told him I was coming to ski Titus, he agreed to help me find a guide who wasn't scared of a little thin cover in the trees.
Jason was a gamer for sure, a young gun, snowboarder, who was up for anything. As most seem to do, we started from the lower mountain and worked our way over. The day before had been opening of the upper mountain, and I wondered about the possibility of untracked or lightly tracked snow. Jason assured me there was no rush.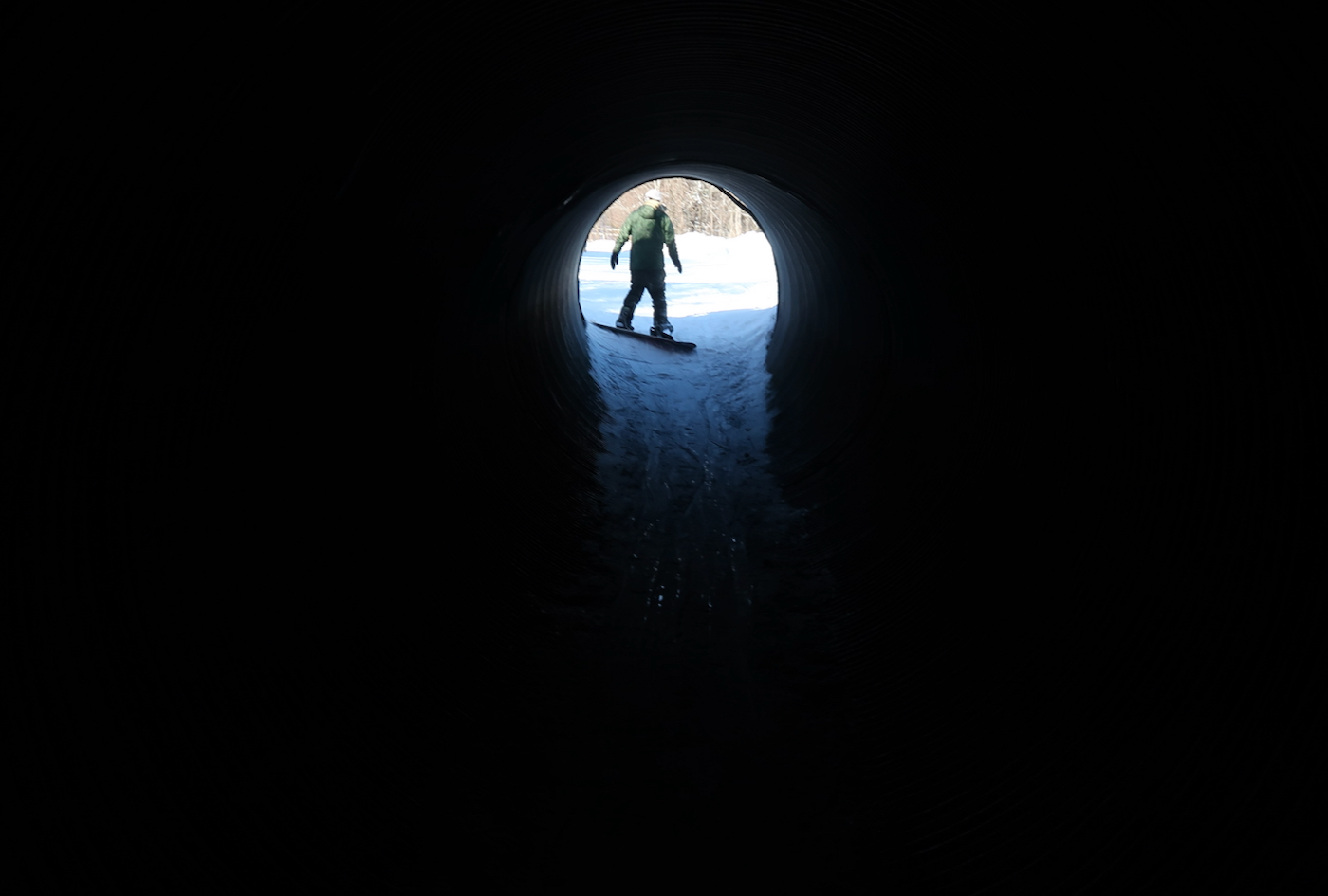 The Titus trail map features Glades and another category of terrain they call "Forever Wild." Forever Wild are basically grassy ungroomed trails, with no snowmaking, and occasional trees. One of my favorites — Three Trees — reminded me a bit of Goniff at Magic.
In reality the cover in the trees was too thin for me to feel comfortable, but everything Forever Wild was really fun. There was 16-20 inches of consolidated soft snow on a grassy base: the holy grail of thin cover skiing, when you think about it.  It seemed that all the natural snow had never been rained on, or even been exposed to temperatures above freezing.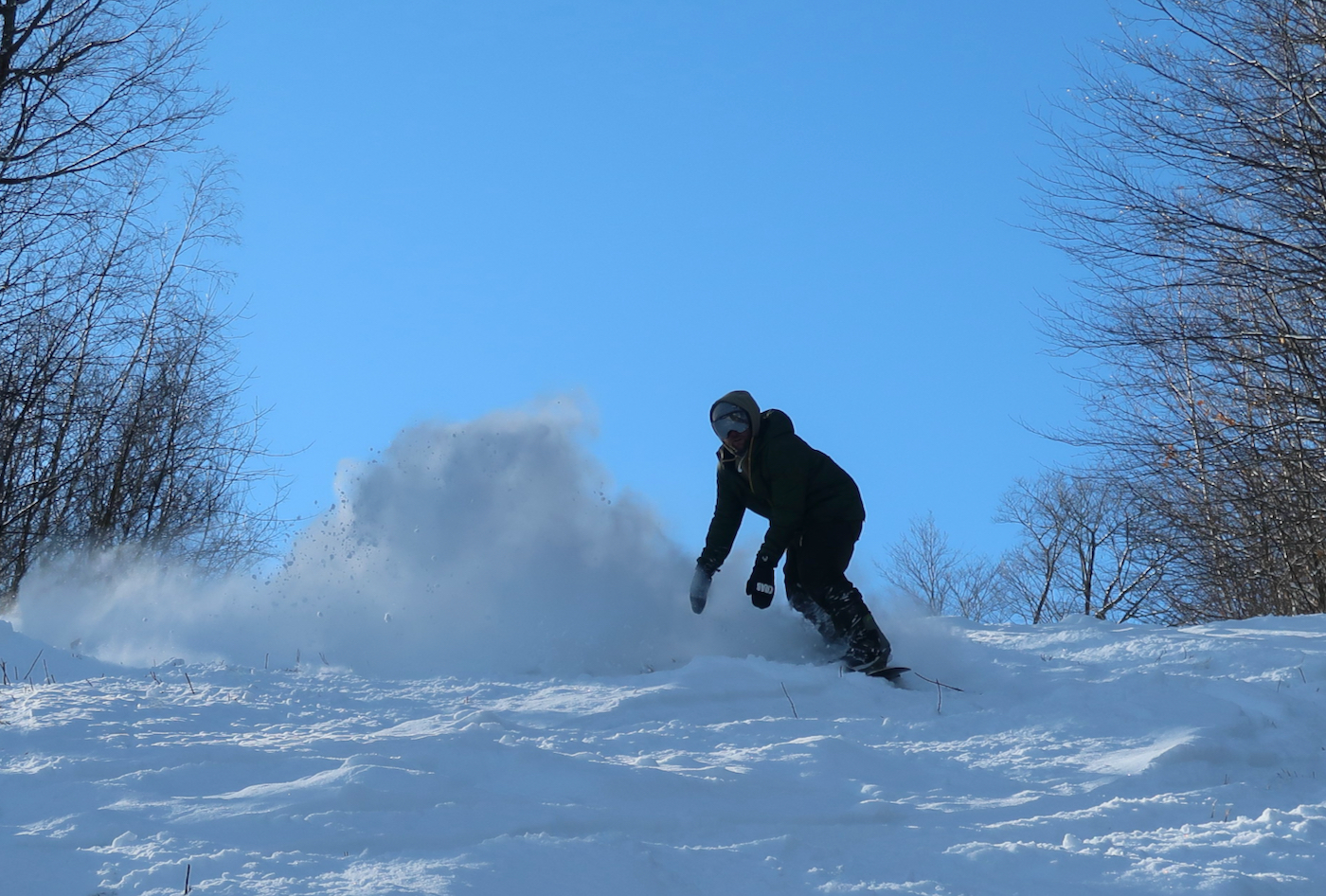 Everywhere we looked there were low angle entrances that looked like they could be skiable, and many of them were. Eventually we passed through the tunnel under the road, and over to Chair VIII and the upper mountain.
On the way to the top we saw the snow was cut up, by the lucky skiers who got first tracks on Friday.  But what remained was soft and smooth to ski.  Outer Edge was a long and flowing trail with soft bumps, perfect for tele-skiing. Outer Outer, the tree run, was too dicey to enjoy.
After a break for lunch, we tried to run through our favorites from the morning, but we ended up on Chair IV on the middle mountain lapping the best snow on the mountain: Three Trees and Sweet Sugar Lue.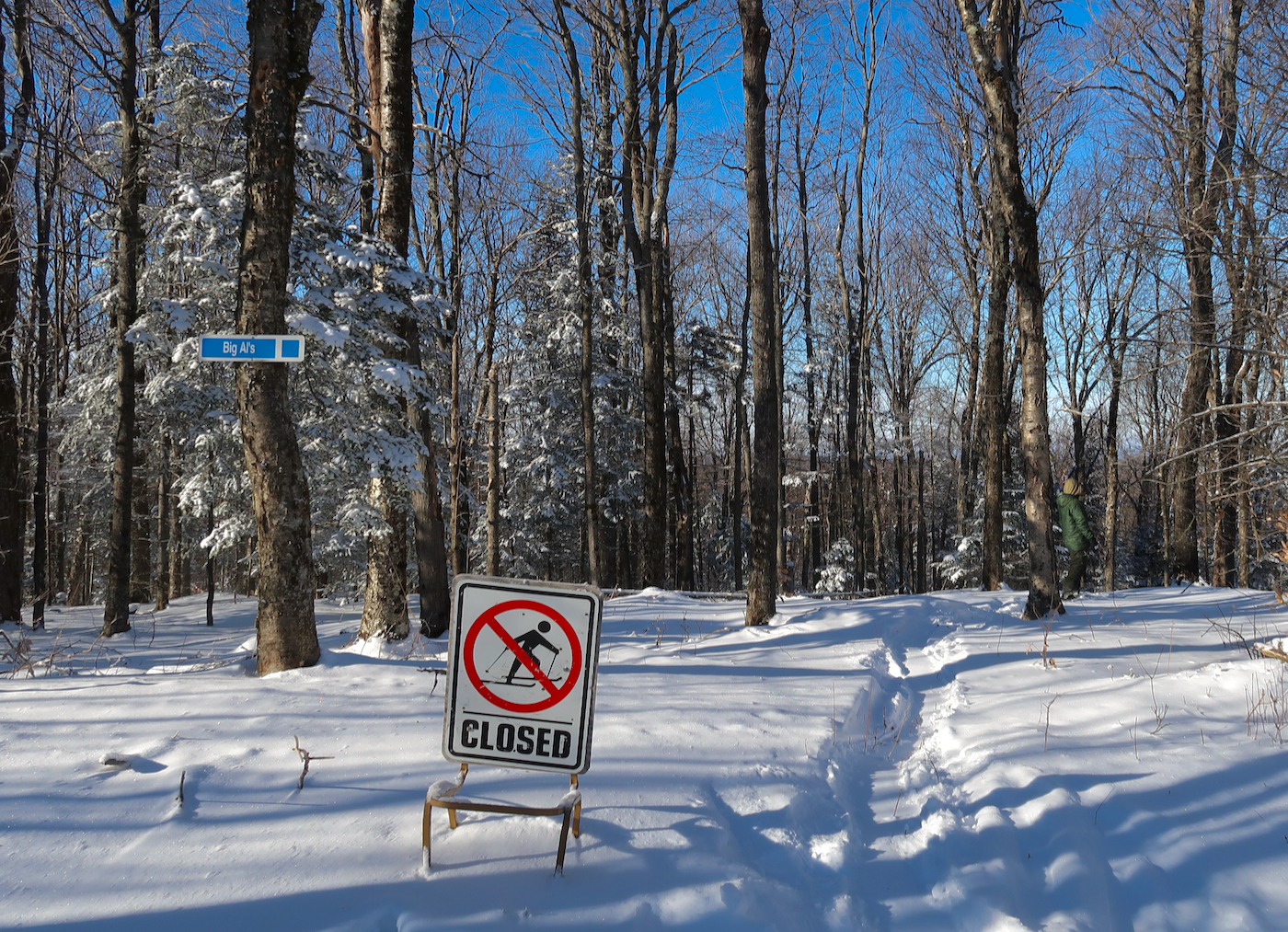 Skiing on the property dates back to the late 1940s, when John Johnson installed a rope tow. The mountain officially opened as Moon Valley in 1960.
The ski area was sold to Paul Augustine in 1980. He changed the name to Titus Mountain, expanded infrastructure and connected the "lower mountain" ski area to a trail network on 2000′ peak of Mount Titus.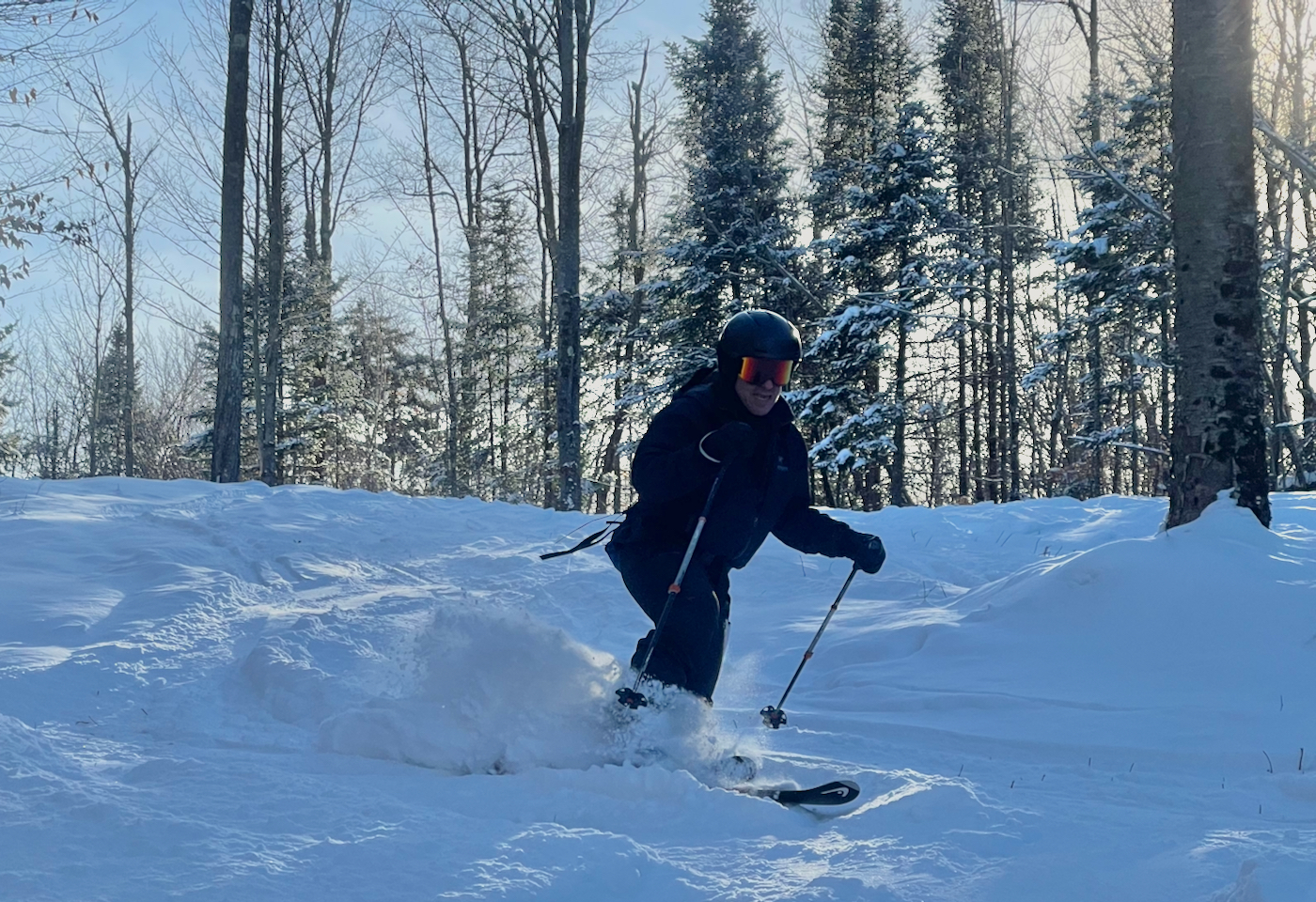 Titus is low elevation, generally low angle and the lifts are all fixed grip.  While these attributes may dissuade some skiers, it's exactly what attracts me. In that northern location, Titus still likely gets more frozen precip than mountains in the Catskills with 2000′ base elevations. And the reduced rain means the snow stays soft.
Just as important to me, since 2012, the Monette's have made glade and natural snow skiing a priority.
Once I've skied a place, it becomes part of my repetoire.  Titus is a great addition.
---
NYSkiBlog is joining with The Indy Pass to bring exposure to independent mountains.
This piece is part of our effort. For more information visit the Indy Pass.
---