It was the worst of times, it was the best of times. It was February and a dead brown stretched across the hills of NY like a widow's veil. My eyes mourned for winters past and for winters yet to come.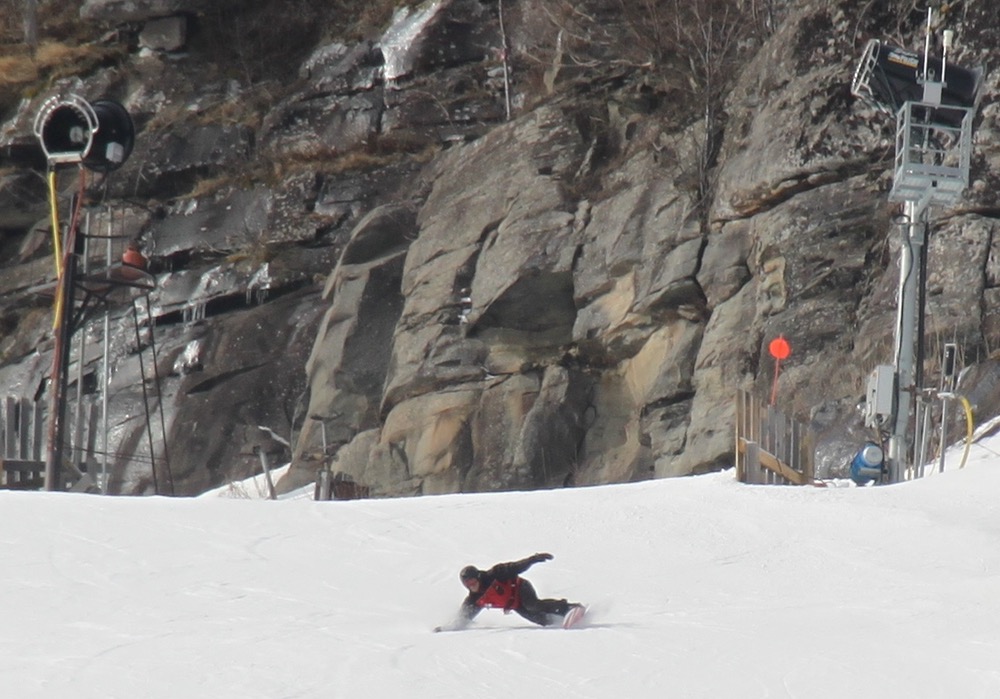 But under my feet it was different. Under my feet were my favorite pair of skis and soft, beautiful snow. Yes by Dickens, this has been the winter of despair. Killington has had less snowfall than New York City. Puffy parkas are languishing in backs of closets alongside wedding dresses and graduation gowns.
But I'm here to quell your fears. Skiing isn't dead yet. This ski season isn't dead. I can assure you, for I found meaning in the Catskills this past week at Plattekill and Hunter.
A perfect springlike day, for a beer or a bowl of Cheerios on the deck in Roxbury, was even better for skiing. I wasn't kicking crampons into the Chimney Couloir, or slarving turns through the perfectly spaced trees on Big Jay, but there was no shortage of elation. Tykes on teles and old dudes in the terrain park grinned as every turn peeled away a perfect, smooth layer.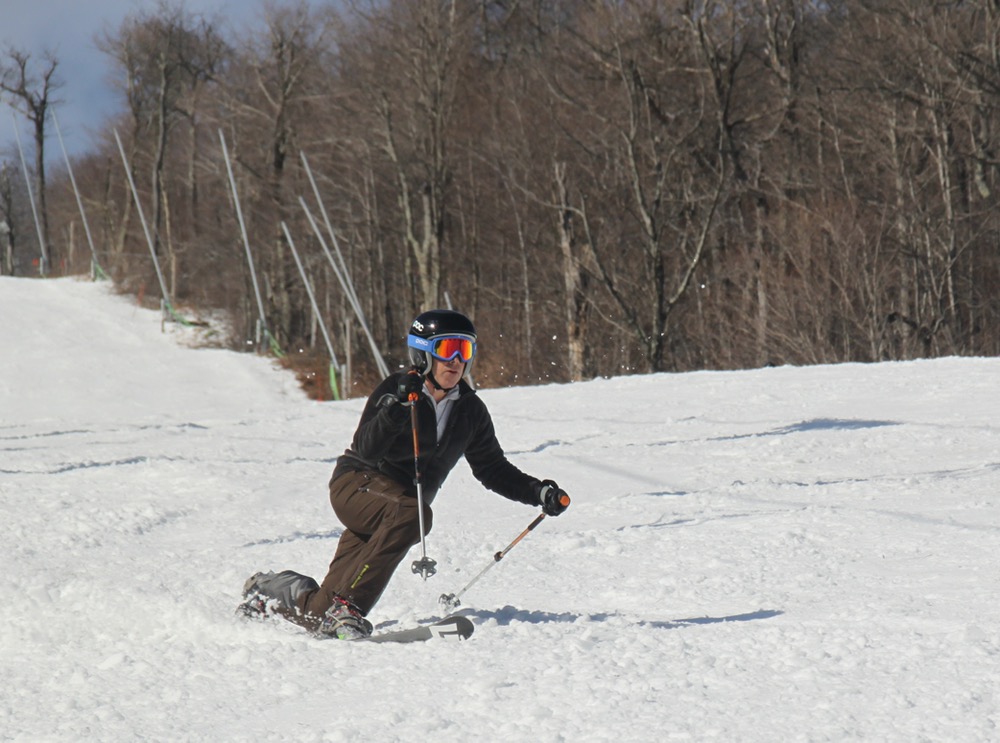 I skied with Rob, a photographer who's travelled all over the planet shooting for SKI magazine and National Geographic. "I love this world!" he told me, referring as much to the snow under his feet as the 140 countries he has visited.
I skinned a lap with Yosef, master of the switch tele, and maybe the world's greatest tele-rabbinical student. He teaches skiing, builds gardens and is pursuing a PhD in Stoke at SUNY Plattekill.
A pack of kids launched themselves, over and over, off a lip under the triple chair, trying to outdo each other in play. If Alex Lowe said "The best climber in the world is the one having the most fun" then these kids were heros, the best skiers on the mountain.
The next day at Hunter, it was cold. There would be no gentle, snow-softening sun. But Hunter's great strength is her ability to defy nature.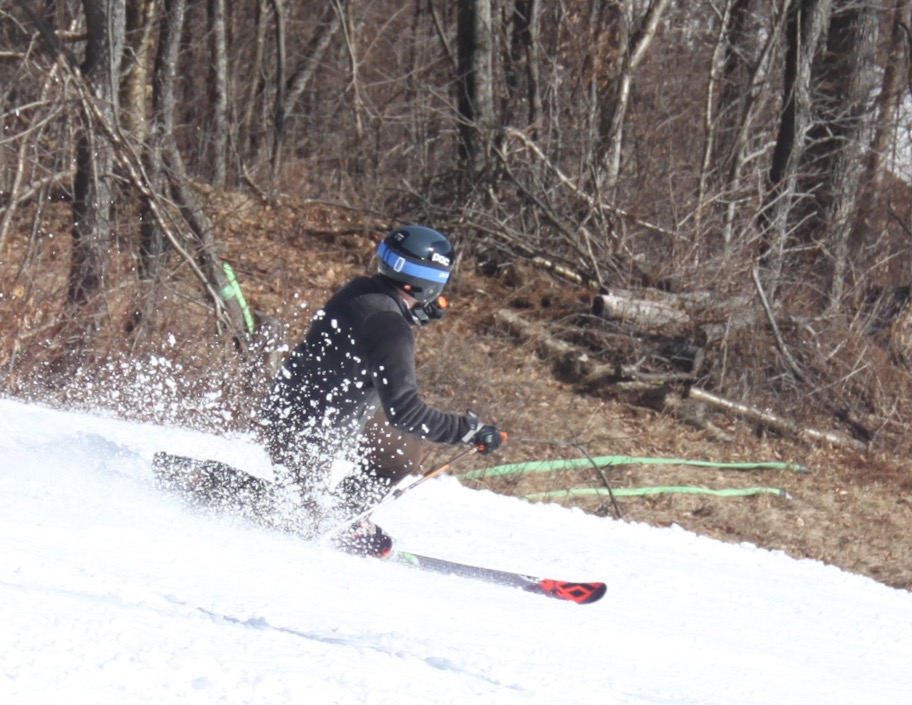 The first act of defiance is one of size. Hunter is bigger and feels more like it's from Southern Vermont. Second Hunter creates winter out of thin air. With nearly all terrain was open and edgeable — another beacon of hope in a dung-hued landscape.
Hunter is a revelation on a weekday. Retirees in racing gear gear relive their glory days, high-fiving as if they'd just completed a winning run down the Hahnenkamm in Kitzbuhel. I saw a mother, father, daughter and son team hit every jump in order like a queue of kamikaze ducklings.
Everyone else was skiing fast too. On a weekday with ski-on lifts, it was an impressive spectacle. I love the culture of speed. I imagined I was Mikaela, accelerating deftly out of each turn, across the fall line. Or Franz Klammer, making almost no turns at all, my jacket flapping like a flag on the summit of Mount Marcy. Or a ten-year-old Bode, that was the most fun of all.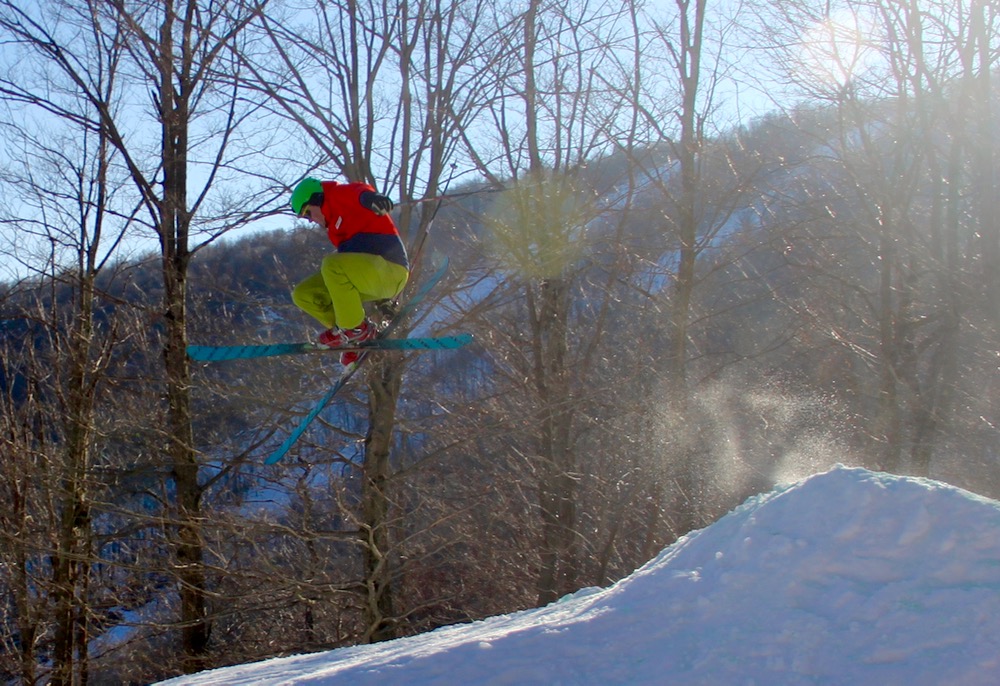 Yes, I can hear you rolling your eyes. "We want powder! We want trees! We want to skin up here and ski down there!" Yes, yes, I know. So do I. I too want to fly in, on and under, blinded by powder. I want to peer over the edge into the Great Gulf and drop-in a deep snow to the valley below.
But I can't. I'm having trouble shaking a profound sense of loss.
Still I don't want to be that skier. I don't want to be a snob. I want to be one of Greg Stump's runny-nosed kids who'd happily ski in the rain at the local rope tow until mom showed up with the minivan.
Both Plattekill and Hunter keep hope alive. Rediscover the childhood of skiing when every jump was an act of derring-do and getting sprayed with snow by friends was hilarious all day long. Any chance to go fast and get away is rife with profundity.
You can still go back, even in this winter of despair. I did.