We all know that it's been a tough winter. Or has winter in the east even really started? With no natural snow in sight, I feel like I am hovering somewhere between depression and paranoia. However, as a believer in the healing power of skiing, I realized there was a solution: go skiing as much as possible.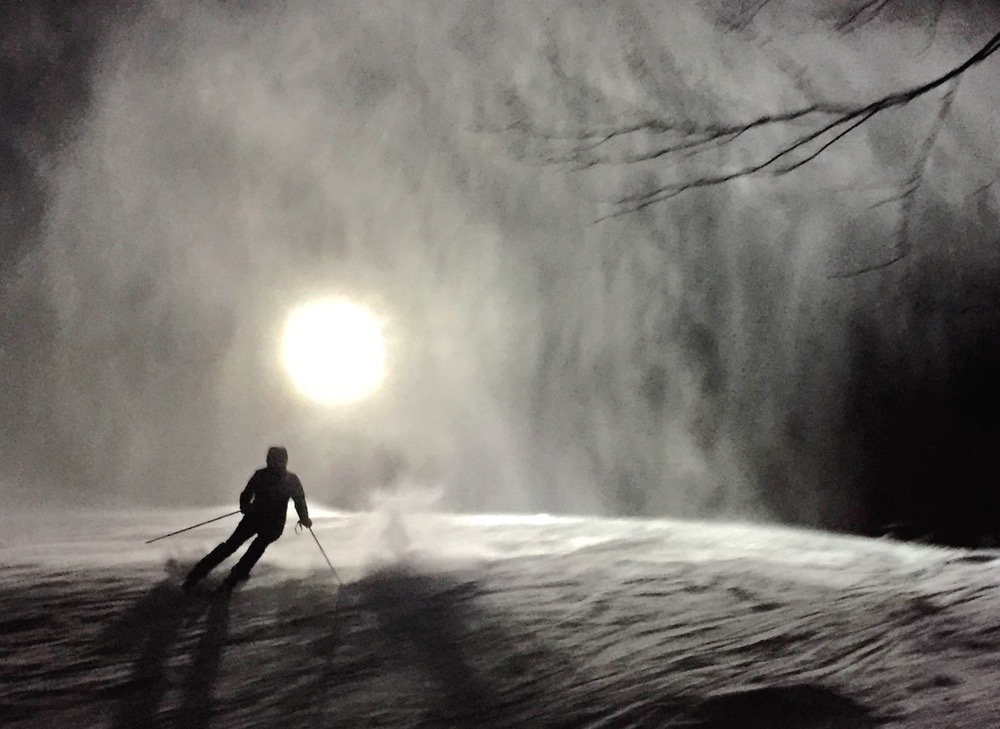 A light bulb moment: "Maybe I should start night skiing again?" Yes, night skiing, where packs of teens bomb down in groups of 15 and snow guns blast you while you hug the trail edge to find left overs. And at thirty years of age, you might be the creepy old guy on the mountain skiing in the dark.
Yep, night skiing would definitely cheer me up. I figured I should try it again after all these years.With the expectation of a one-and-done affair, I headed up to West Mountain after work to rediscover night skiing.
Truthfully, West Mountain night skiing kind of blew me away. I learned to ski at West and made many of my best skiing memories there, but I hadn't skied there in many years. The mountain looked better than ever.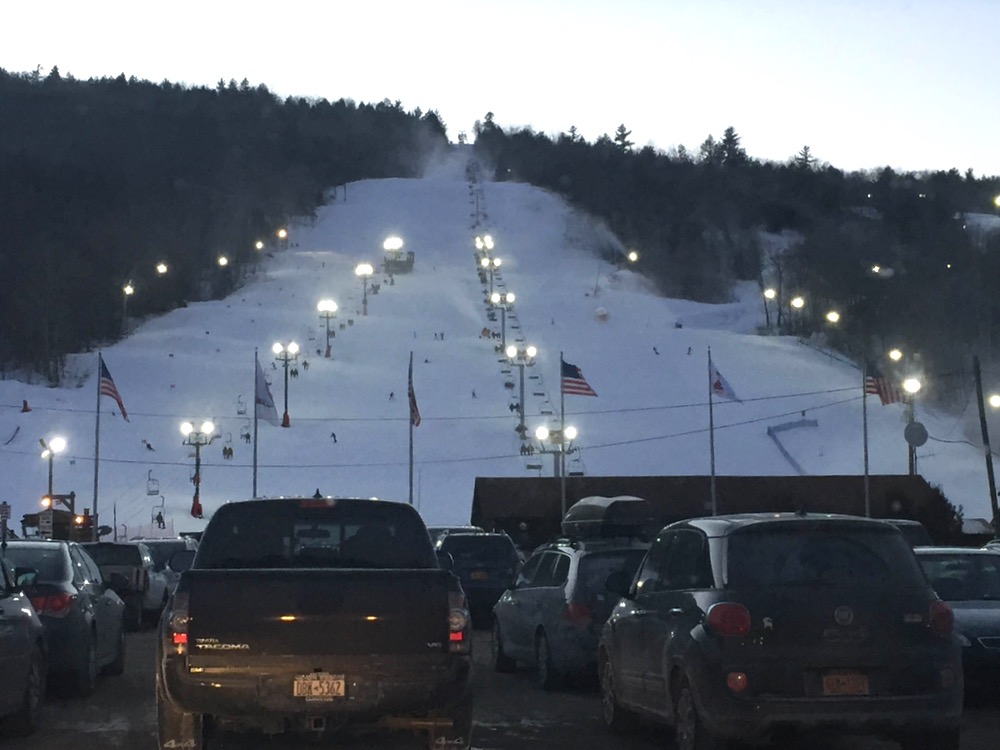 I met some friendly staff who showed me recent improvements. The revamped lodge looks good, the bar was packed, new trails were cut, and most notably, the new West Express triple chair was up and running. The vibe at West was right up my alley – upbeat, authentic, and welcoming. Felt really good to be back.
Around the base area the place was buzzing. Kids were clearly super stoked to be skiing. Snowboarders jumping off of lift tower groomer lips; boys showing off for girls; spandex clad racers bombing around like an overly-confident group bullies from an 80's TV show. Yes. It's all coming back to me.
The snowmaking quality at West Mountain is really good. They had just resurfaced, and everything was chalky and edgeable.  West has good pitch and fun terrain; better than I remembered. The skiing was some of the best I had done this season. I skied for a couple hours and it hit the spot.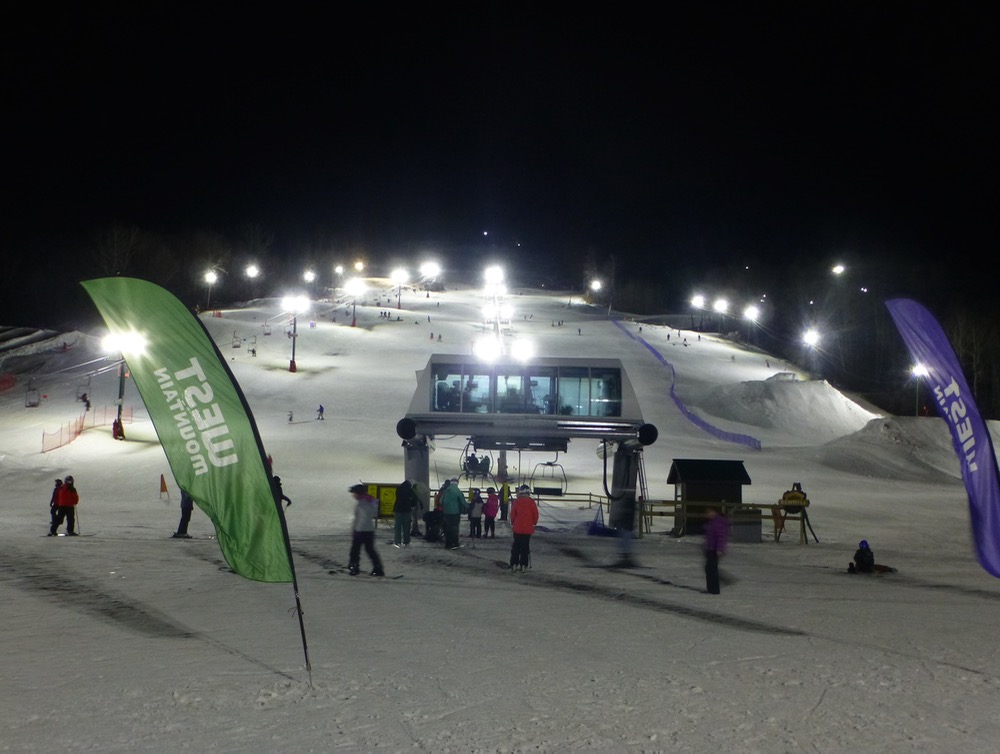 Why did I ever stop night skiing, in the first place? A lot of skiers think of night skiing as something for kids. And though you'll find no shortage of groms if you go night skiing, I suggest you give it a try sometime this season.
I think night skiing is even better as an adult. It's a great way to cap off a long day at work and recharge the batteries. It sure beats going to the gym. And in a marginal snow year, the skiing is often better at night than during the day. They're blowing snow. It's soft. Trust me.
More importantly, night skiing reminded me of the more-authentic and universal pleasures of skiing, like bending a ski into a clean arch, or making a new friend on the chairlift. In today's social media driven era, it's easy to feel like everyone is getting faceshots in Japan, while you're skiing groomers in the east– I'm as guilty as anyone. But it's not real.
You want to know what is real: Night skiing at West Mountain. I'm going every week after work and am loving every second of it.