How many 80th birthday parties have bouncy castles and magicians? Not many but when you're the oldest family run ski area in New York, it makes a sense. While 450 feet of vertical may not put Mount Peter in the same league as Whiteface or Stowe it is their equal in terms of history.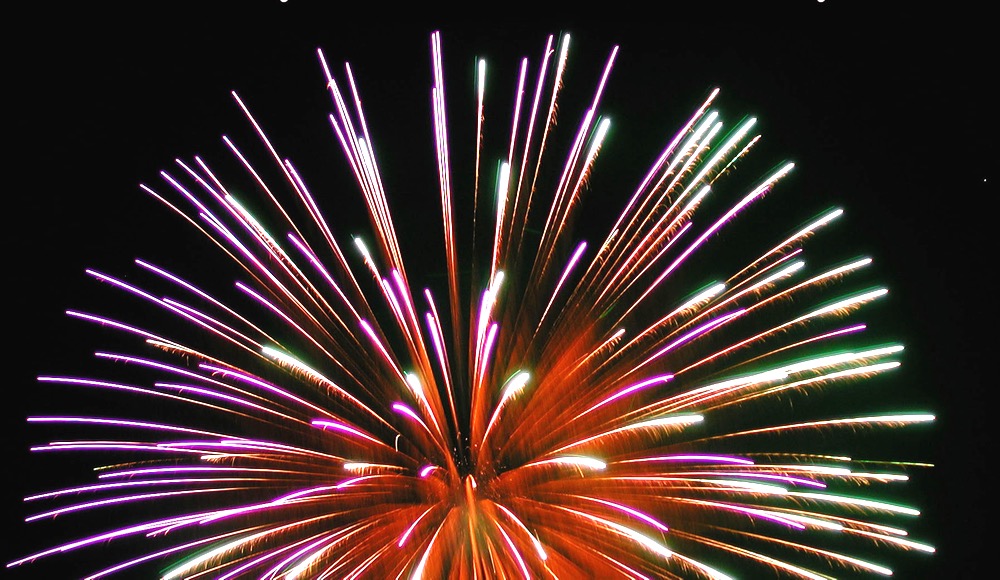 Mount Peter ski area was born in 1936, the same year as Sun Valley, when skiing exploded in popularity. The circumstances of its founding put it in an even smaller club, originally established by Macy's as a showcase for their ski apparel; pretty unique.
Today, Mount Peter remains as a popular feeder hill, with a busy ski school, accomplished race team and an enthusiastic group of pass holders that show up year after year to enjoy it's charm. For the last few years I have counted myself amongst those loyalists.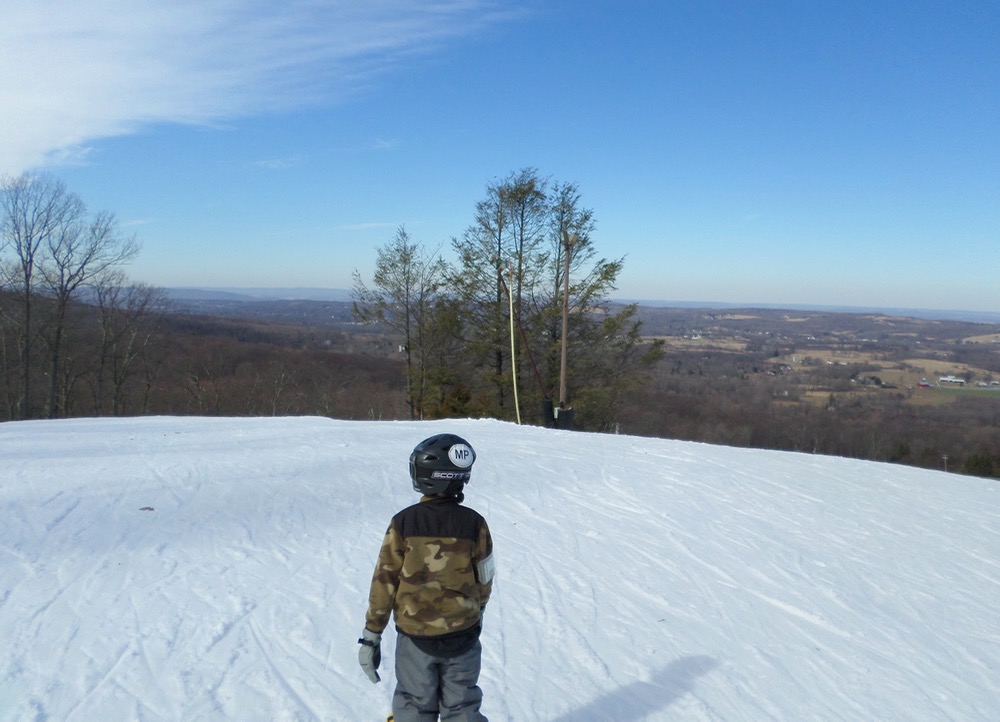 When my first son turned three, I was eager to get him into the sport that had become my major obsession. We tried out a lot of different hills before I settled on Mount Peter. My kids were pretty excited about skiing there on the day Mount Peter celebrated its 80th anniversary.
We arrived early. My 13 year old booted up fast, and didn't have the patience to wait for me; he headed for the lift on his own. Mount Peter has one simple central base area so getting a group back together after splitting up is usually easy.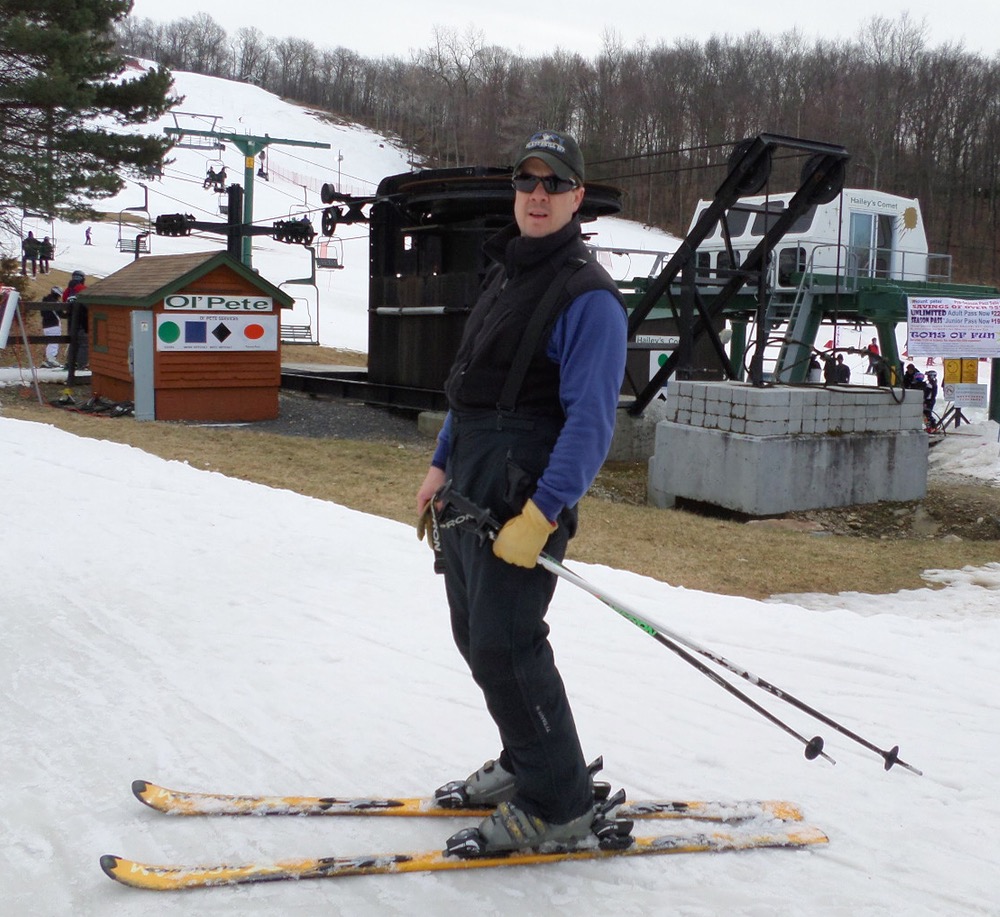 It was already 40 degrees so my younger son and I left our shells behind. Last Saturday, we skied here in -10 windchills; there were so few skiers that it felt like midweek, not a holiday weekend. Now we were looking at projected temps over 50 degrees; nice weather for a party. It's been a weird season.
In many ways it was a normal Saturday; race kids training on WildWest, lots of newbies riding the magic carpet, group lessons playing follow-the-leader near Sam's Chair. A joyful family atmosphere is actually the normal vibe here.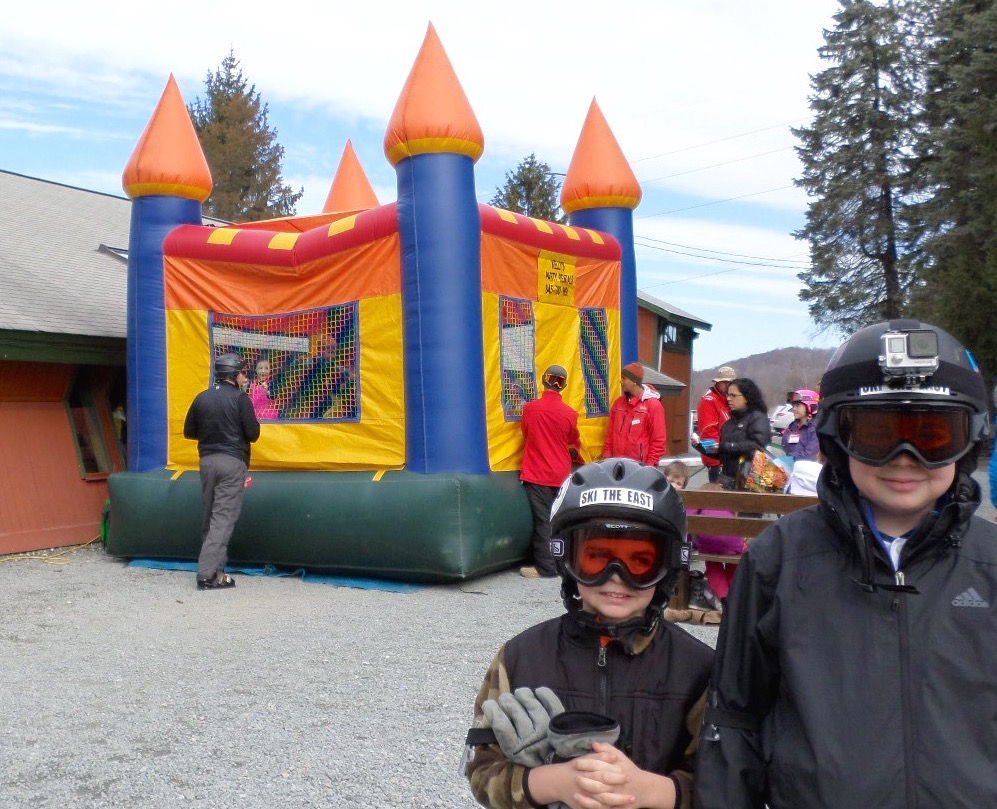 The DJ booth and bouncy castle set up at the base area were brought in for the party. After a couple runs, we hooked up with my older son so we were three skiers again.
I ended up riding the Ole Pete with a 52 year old from Chester who told me he'd learned to ski there when he was three. If my math is correct that's 1967. He learned in leather boots and what sounded like bear-trap bindings based on his description. It struck me as appropriate, given the day it was, and indicative of the loyalty that Mount Peter inspires.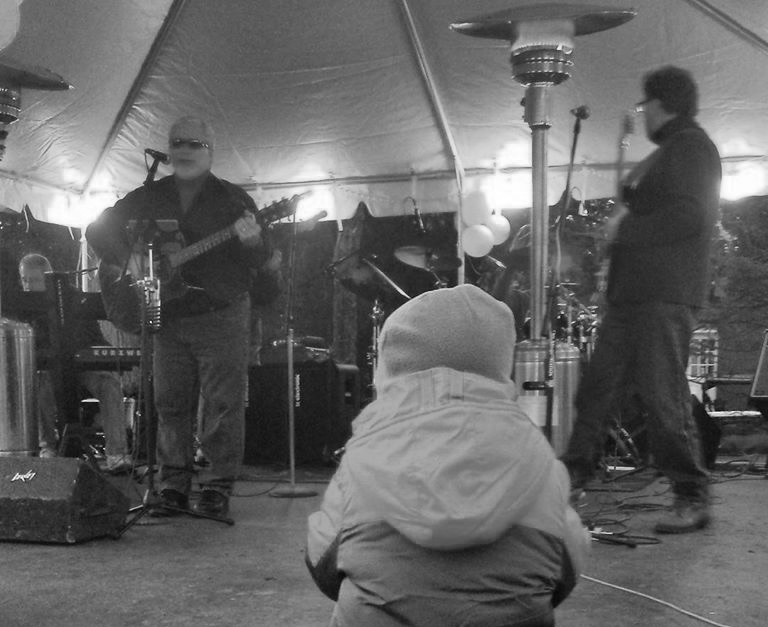 I was feeling good when my sons chose more skiing over the bouncy castle. Neither he DJ's cajoling, the live band or a magician could pull them away. It was ok with me.
It was win/win as the alternative party attractions kept liftlines short. We kept skiing, soaking up the party vibe and the warm weather, enjoying the soft snow.
After lunch, it got even warmer. People were skiing in shirt sleeves and sunglasses. Around one, no-shirt guy finally showed up and the day was complete. It was a great day of spring skiing in the middle of February. Happy 80th Mount Peter.