Turning off of I-90, I headed east on state highway 43. Albany suburbs fell away swiftly to more rural scenery. The road began to climb and twist, and snow swirled in the air as I headed towards Petersburg NY.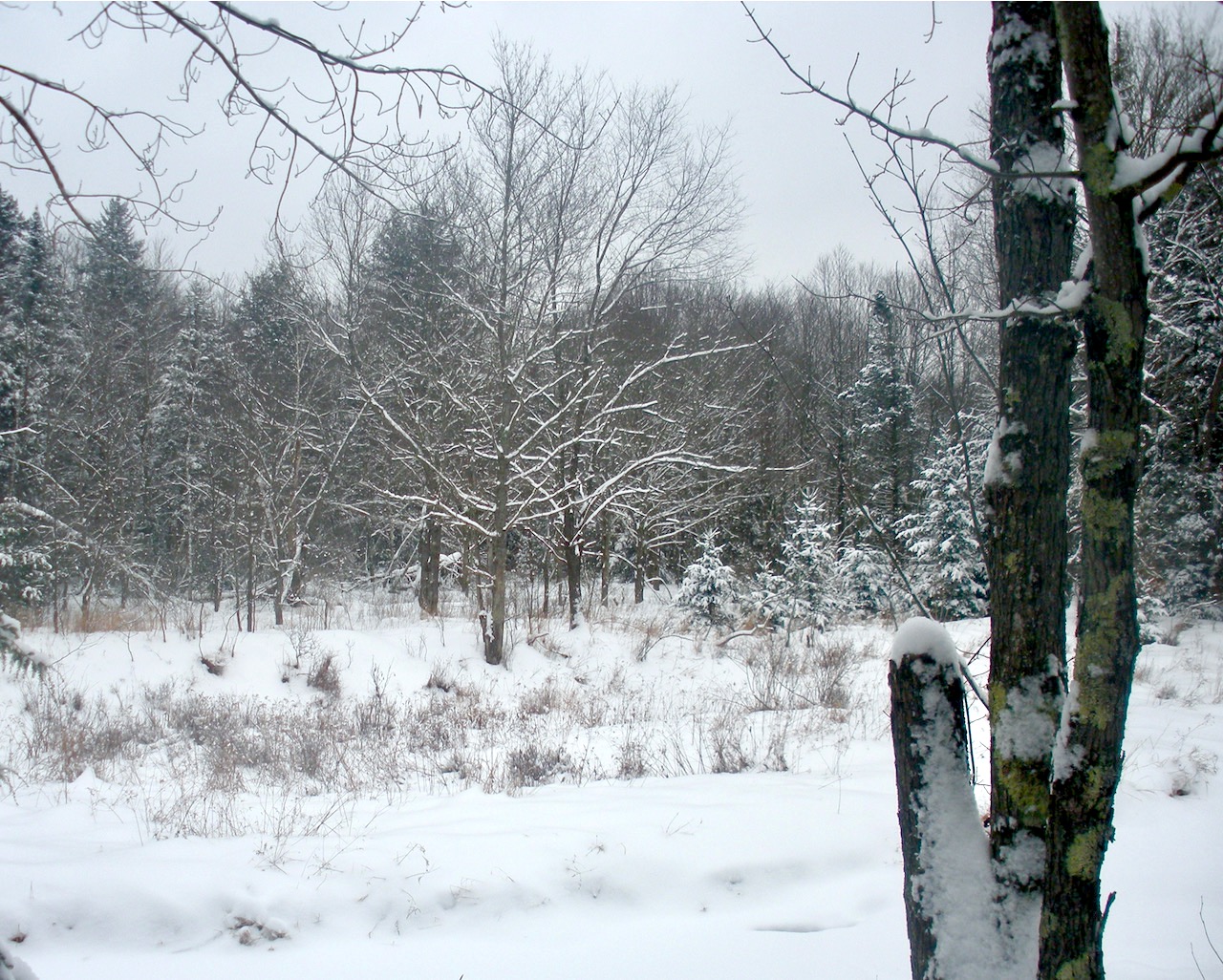 Being an essential worker in the retail booze business these days, my weekend consists of Wednesday and Thursday. With Vermont's travel restrictions, Prospect Mountain, my go-to day trip destination, isn't on the table this winter. Unfortunately, Bearpen, is only open on weekends. North Creek is too far for a day trip. Then I remembered Pineridge.
When I was putting together NYSkiBlog's nordic directory, I ran across Pineridge, but I'd never been there. My goal is to get to at least one new ski trail each winter, so here we go.
Southwest of Bennington and around 900 feet lower altitude, Petersburg gets snow, but generally not the huge dumps that Prospect sees. I turned off Plank Road into a modest parking lot with a weather-beaten lodge. The owners came out, and I purchased my ticket.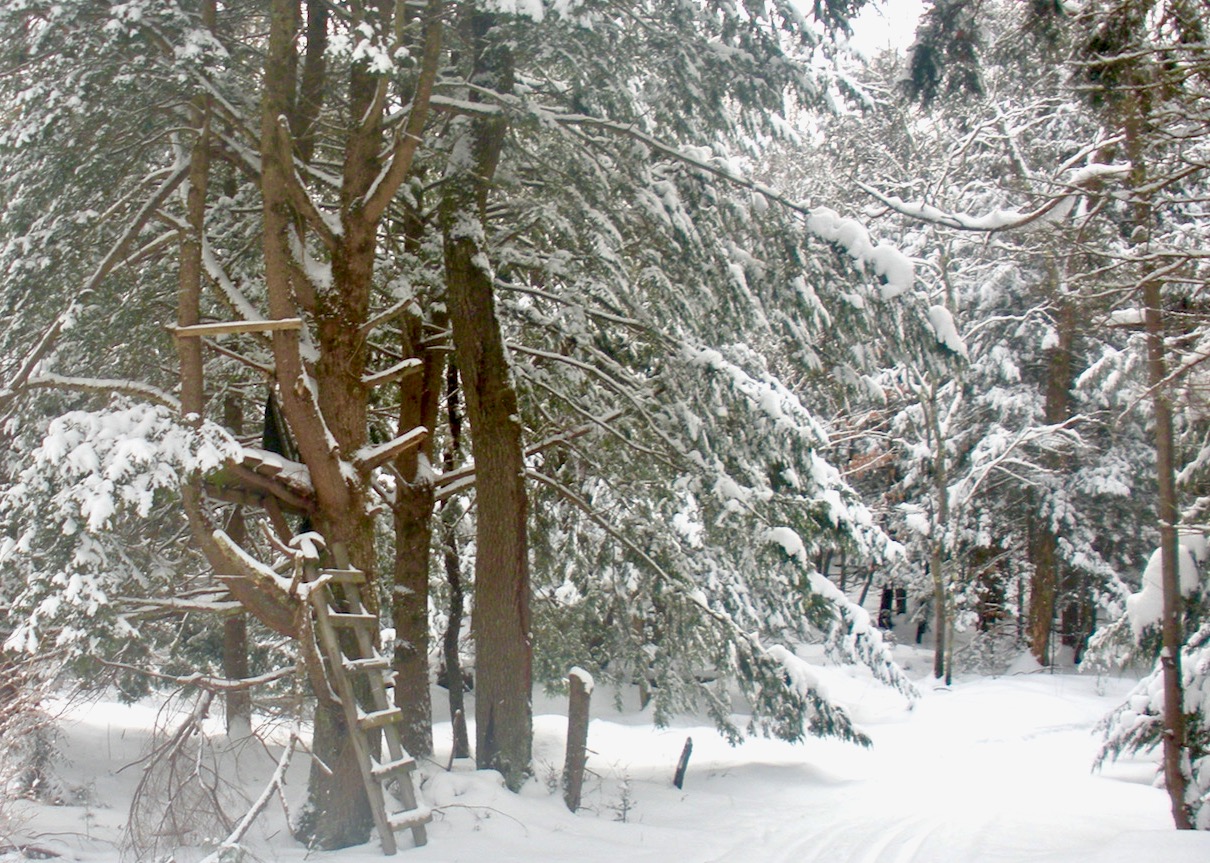 With high-teens temperatures and wind, I booted up and applied kick wax outdoors. I was frosty when I started skiing. Half an inch of new snow covered the recently groomed trails, and I set out. When I'm in someplace new, I like hitting the trail and I don't care where it takes me. Periodically I stopped at intersections to look at the map.
Like Viking or Wild Wings in Vermont, Pineridge has a flannel backwoods vibe. White pines dominated the landscape down low; go up a few hundred feet and there are more deciduous trees. Some trails are wide enough for two sets of classic tracks, others are singletrack. There are lots of steep little bumps and dips, some of which are nasty enough to break your rhythm or possibly a ski. Others are just little compressions that you can use to build speed.
With a WTF attitude, I detoured off the Stagecoach trail to Sue's, a longish, gradual climb. At the top, I turned on to Snowslide and Hair Pin for a plunging, bumpy return to the base of the trail system. Then I went east on the Stoney Creek Trail, paralleling Plank Road before turning into the woods. I skied past an old school wooden hunting stand — I counted three of them in all — plus a modern one.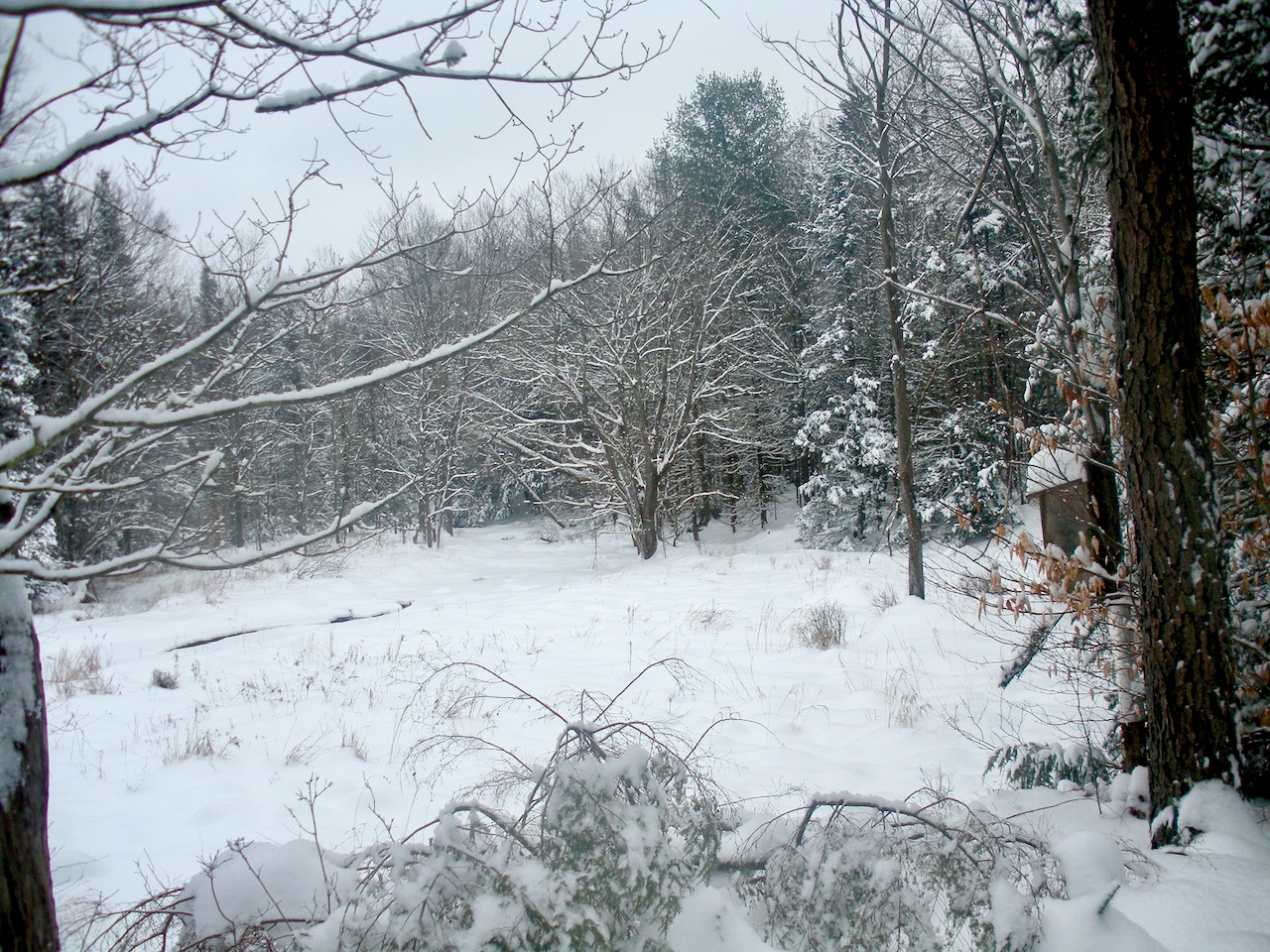 Crossing a frozen marsh, I went around the East Flat, a 3 km loop at the outer limits of the trail system. When I returned, it was across Beaver's Folly back to the Stage Coach. Looking for a way to the top of the trail system, I tried Taconic. One of the narrow trails, it went straight up the fall line. My ski tips kept going into the snow banks – damned 205 cm antiques – so I went back to Stage Coach and up Steady Climb. I continued on Deer Run back to Snowslide.
I never did get to the trails at the top of the system. I'm thinking that skis with a partial metal edge might be the way to go for downhill control on the narrower bits. But I had a good time and I expect to make at least one more trip back there.
The scenery at Pineridge is just beautiful; it's hard to believe that it's just outside Albany. It seems like "the neighborhood ski center." If the owners were to make one improvement, leveling out some of the more extreme bumps would make skiing more enjoyable.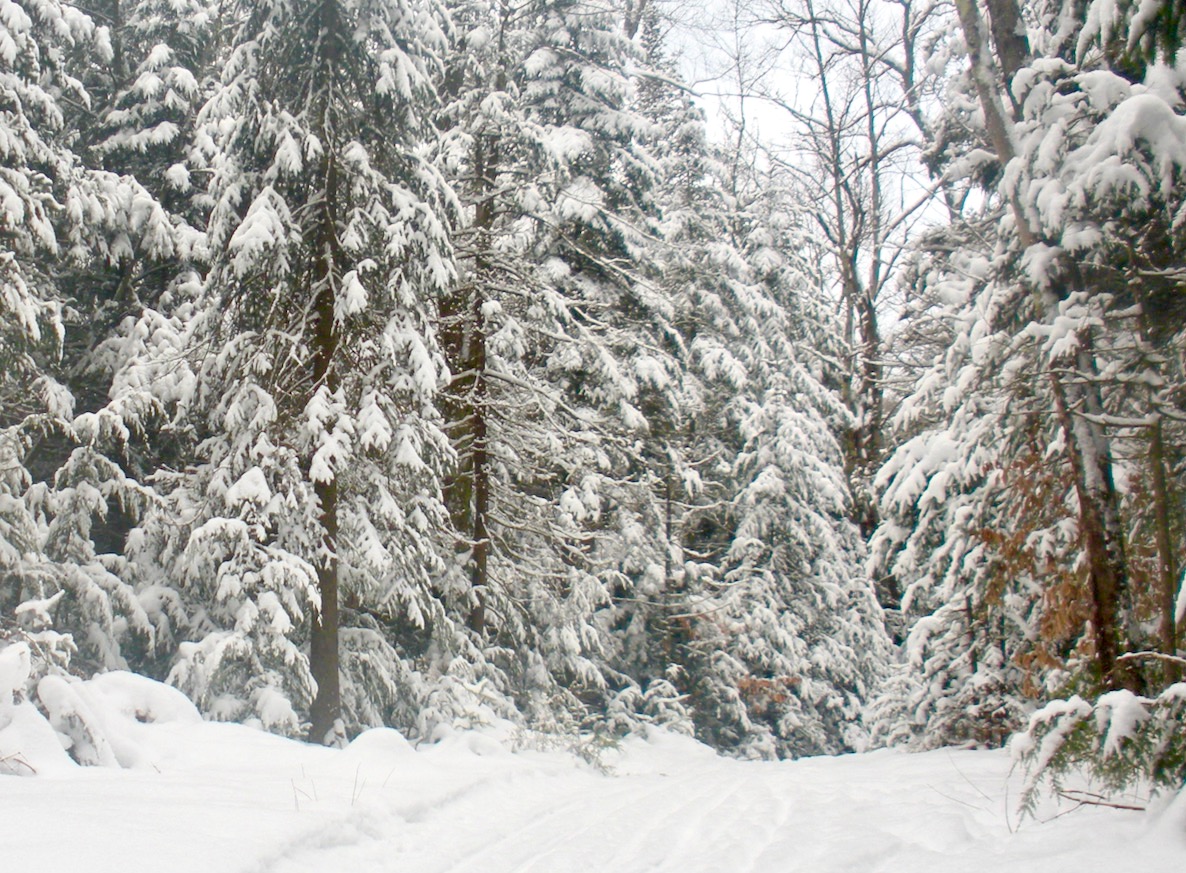 The trail system doesn't have to be a flat superhighway like modern trails (I'm looking at you, Gore), bottoming the bumps would allow people to ski with more rhythm. Honestly, I thought I might break a ski in a couple of places.
If you go, plan to bring lunch and as much water as you think you'll need. Expect to boot up in your car. Classic technique is the way to go here. The condition report on their website matched conditions I found on the trails. Looking forward to skiing the rest of Pineridge one day soon.