With the future of winter in doubt, what makes someone open a ski center in a remote part of the Catskills?
"Insanity, I guess," said Bearpen Sports Center owner Howard Rennell. "Kind of a childhood dream. I fell in love with the mountain, as well. It's been a long, arduous process."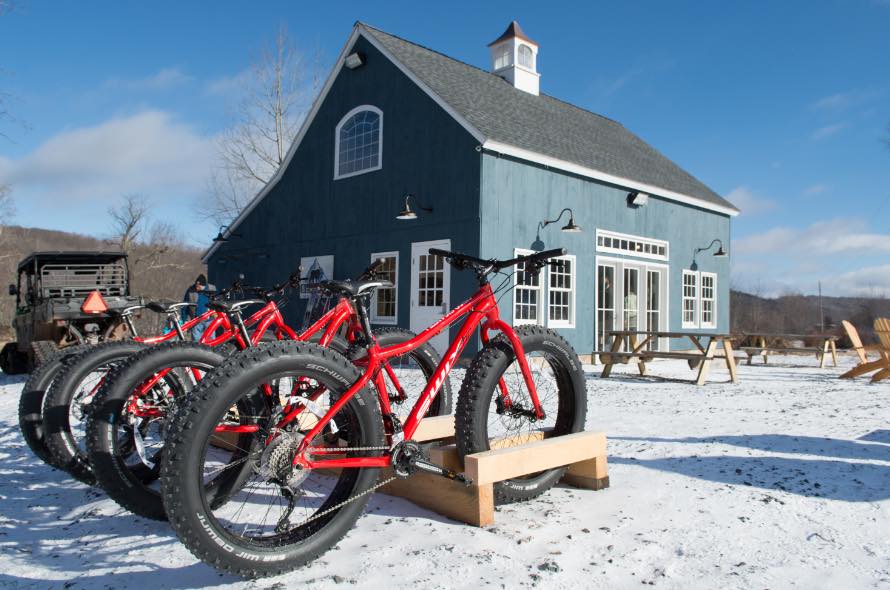 Growing up on the east end of Long Island, Rennell recalled, "Talk about the era of global warming, out there the chances of snow were slim and none. The sledding aspect, as a kid, you and your friends would gather together and make a kind of luge track. Pack it down and go out with watering cans and douse it with water, hoping it would freeze and last a little longer. This is a bigger scale of it."
Many years ago, James Michaud's Bearpen article was my first taste of the NY Ski Blog. So when I heard that someone was developing a cross-country ski center there, I waited for the opening.
Rennell owns 500 acres, going almost to Bearpen's summit; the summit is state land.
For Bearpen's January grand opening, the weather didn't co-operate, but Mother Nature more than made up for that on 3d March, dumping 24-36 inches of snow in Prattsville, NY. On Sunday, I set out on dawn patrol to check Bearpen out. Driving past Phoenicia, turning north on Route 42 and passing Spruceton, the road dead-ended at Route 23A. Which way? With no cell service; my dumbphone GPS was dead. I guessed west, searching for and almost missing Country Route 2.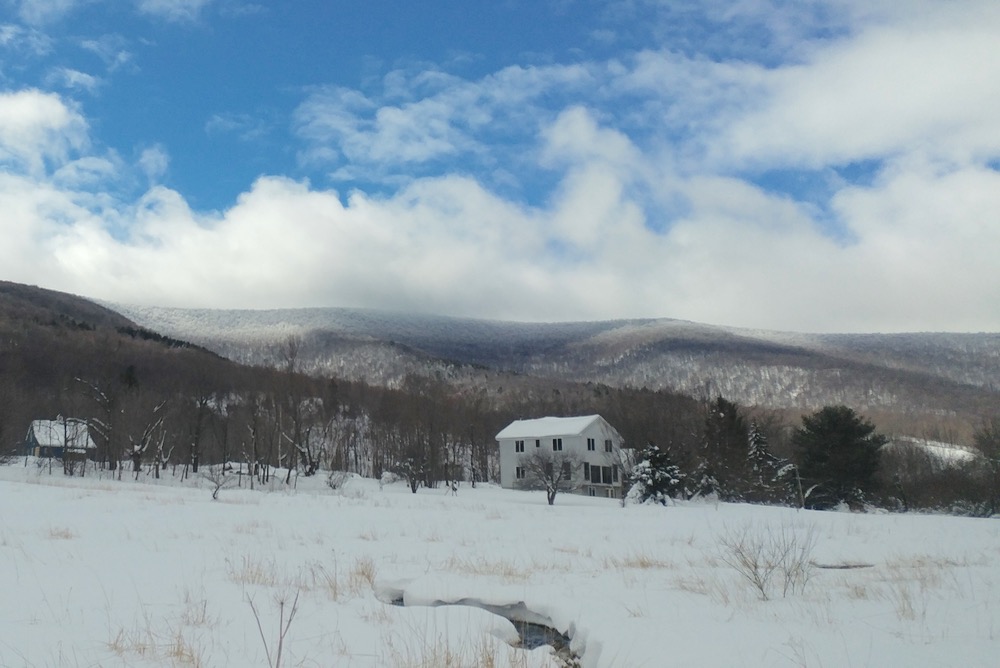 Five miles down a narrow road that looked like it hadn't changed since the days of the Princeton Ski Bowl, as I started thinking I was lost, I found Bearpen. Nice. I bought a pass, klistered my kick zones, and clipped into my skis.
With approximately 7.5 km of trail, Bearpen isn't huge. Rennell told me that he had to prioritize completing construction of the lodge over cutting more trails – they received their certificate of occupancy just a week before opening in January.
Immediately in front of the lodge is a large open field where one can go snow tubing. I set out on a trail to the right of the lodge, going straight up the fall line. It seemed like it might have been one of the old ski trails, but Rennell later told me it was a logging road. This area was last logged approximately 30 years ago. I turned left at the first intersection, continuing into the woods to a wild downhill. After a near yard-sale fall in the crux corner, I headed back up the logging road to where grooming ended. The ungroomed old road beckoned. "Come further into the woods. See what's around the bend." But my old Atomic race skis won't cut it in the backcountry.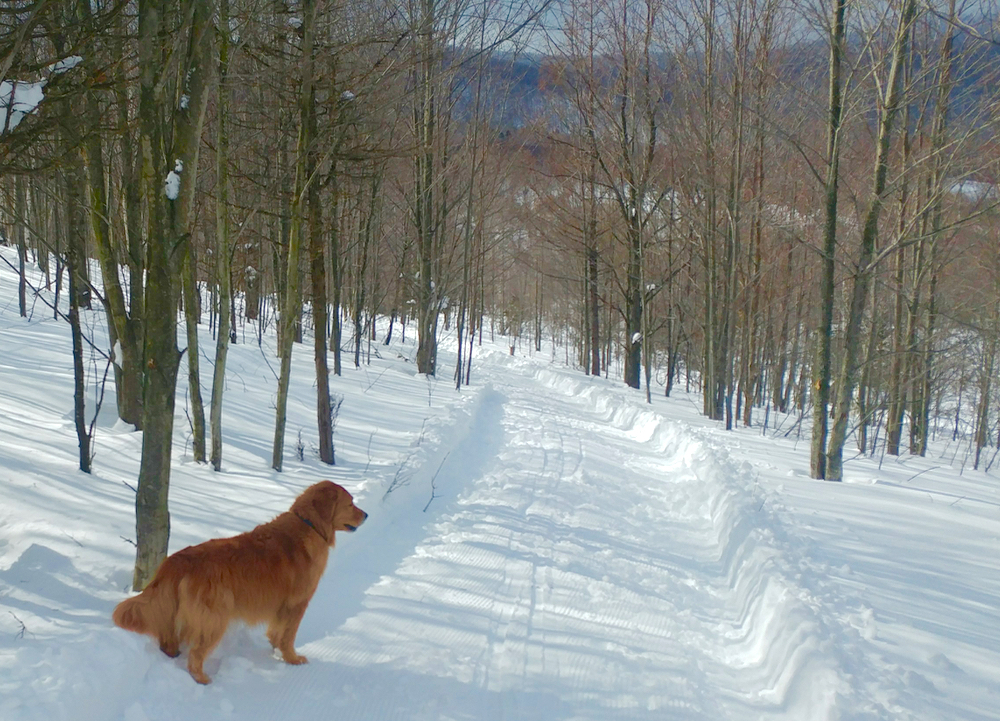 Across the road from the lodge, two loops offer mellow skiing in an open field and great views up and down the valley. But I skied over, instead of around, a wet spot and my boards iced up badly. I clomped back to the lodge and rented a pair of metal edge skis.
The verdict? It's just my opinion, but I think your best experience is skiing classic, with touring or metal edge skis. Bearpen has a nice, backwoods vibe and Rennell intentionally wants to be more than a cross-country ski center.
Snow tubing was the big draw the day I was there. If you want to ride a fat bike, bring your own or rent one of theirs. One couple both biked and skied the day I was there. Another couple switched from touring skis to Telemark gear and set off for Bearpen's summit. Bring your snowshoes. Bring Telemark skis, and earn your turns skinning to the summit before coming down to the lodge.
Right now, Bearpen is open weekends and holidays. As the business develops, Rennell may look at extending Bearpen's operating hours. He told me he was looking for organic growth over a five- to 10-year horizon.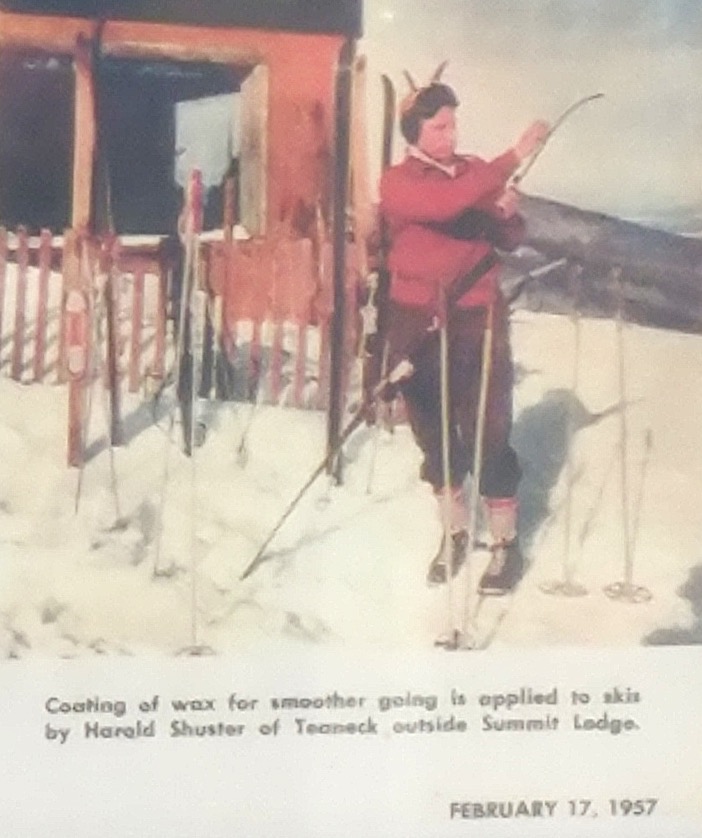 "[I want to have] an overall experience outdoors, so you're not tied to one sport," Rennell said. "When you have three or four different activities, the kids can do one thing, the parents can do something else." Future plans include an ice skating ribbon – "imagine a frozen, lazy river" – and perhaps in two years, a toboggan chute, and snowmaking on a 1.5 km loop.
He's also looking to cut glades in the higher elevations. "The lay of the land as you get up higher is even more spectacular," Rennell said. "It's not rock-strewn like a lot of mountains."
From a skier's perspective, the biggest change will be additional trails. Last summer, renowned trail designer and former Olympian John Morton walked Rennell's property and laid out several new trails. Morton's CV includes FIS homologated race loops at Middlebury College's Rikert Ski Center; Trapp Family Lodge; Fort Kent, ME; and Jackson NH as well as multiple recreational trail systems. Rennell intends to cut these trails over summer and have them ready for winter 2018-2019, extending his system to around 14 km.
If you go to Bearpen, bring your lunch and water: they sell snacks but don't have food service. The valley is beautiful; the vibe is nice. I look forward to returning.