With the most recent nor'easter hitting New York midweek, I had some serious fear of missing out. Would there be any powder left for me? I was able to get Thursday off, so I needed to choose my ski slope wisely.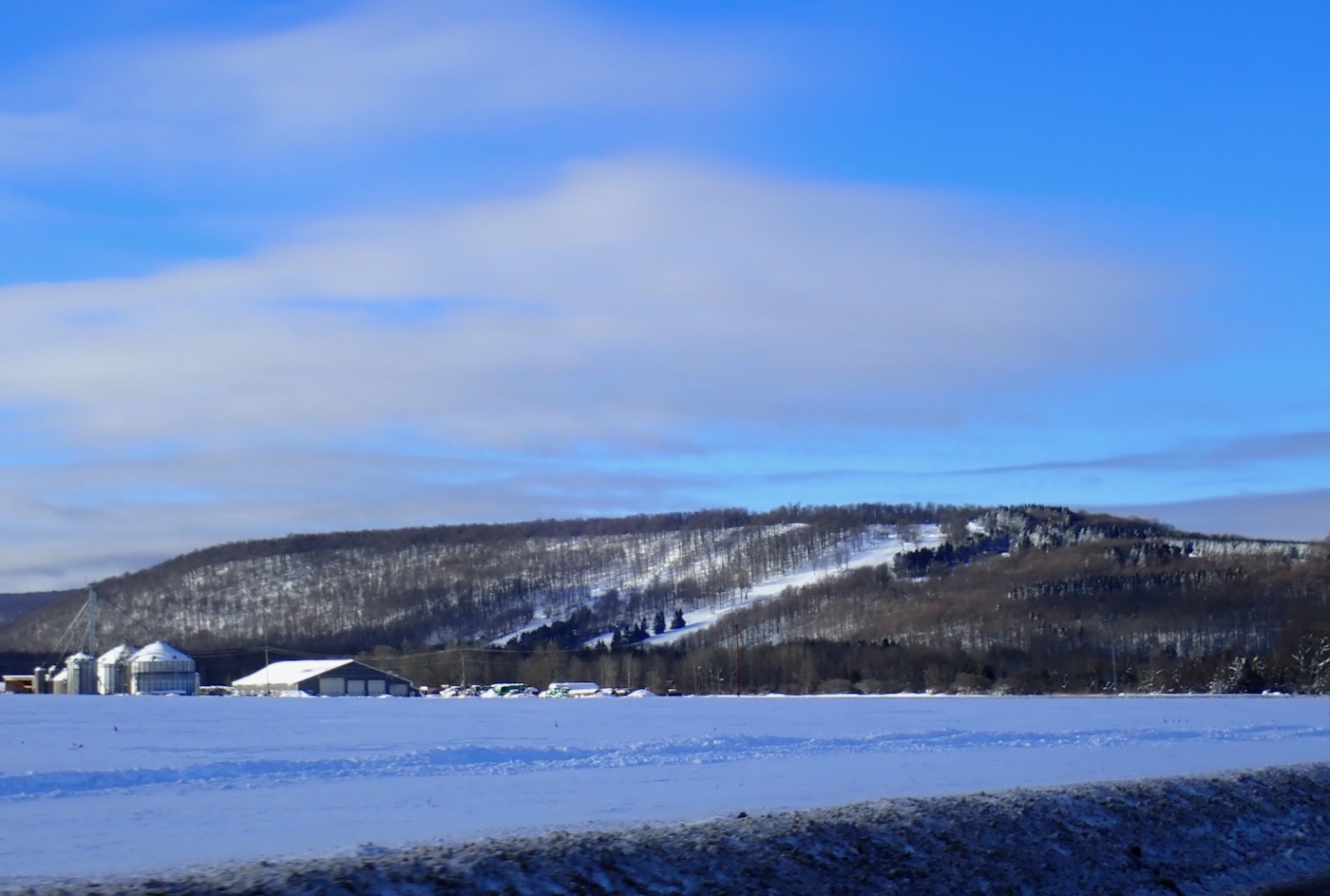 Evan was in a similar predicament. The storm was hitting south of Syracuse, hard, and I suggested Toggenberg. Evan was hesitant, he had never been, and his Indy Pass (aka Greek Peak) was burning a hole in his pocket. I thought that Togg would have the goods and would remain uncrowded. We made our plan and a bit before 10am on Thursday we met up in the parking lot. As expected, it was almost empty when we arrived.
Nothing but blue skies as we grabbed our tickets and got behind the person who was in line ahead of us. The snowcat was finishing its final passes at the base and the entire front of the mountain was lined up.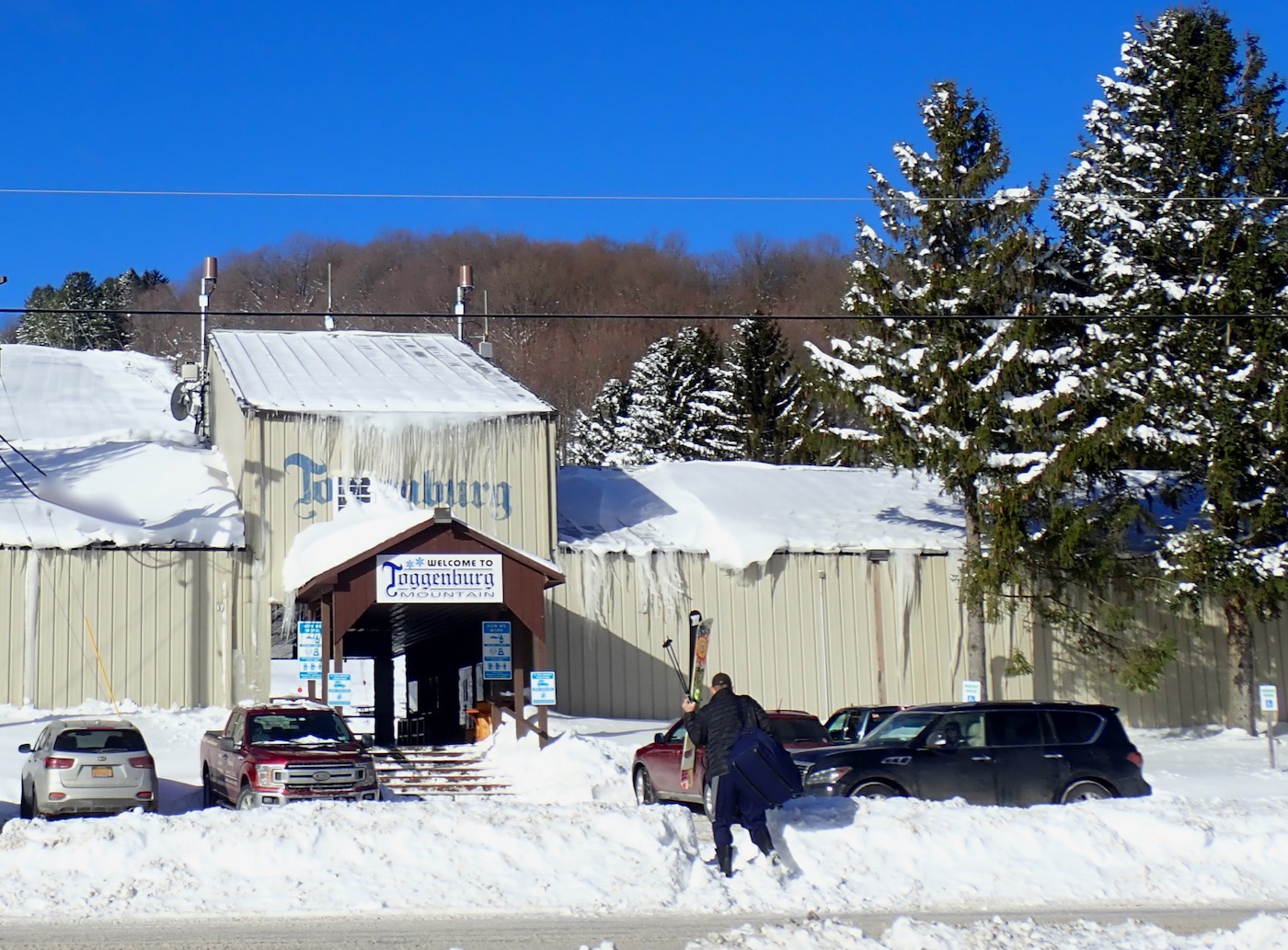 The operator hopped out and started moving ski racks to finish, he joked that three feet of snow in three days is too much. I disagree.
The lift started at 10 on the dot and we were soon headed up the lift, our eyes wide with anticipation. The packed powder groomers looked crisp but we could see deep stashes of snow left in the trees around "Old Tee Alley."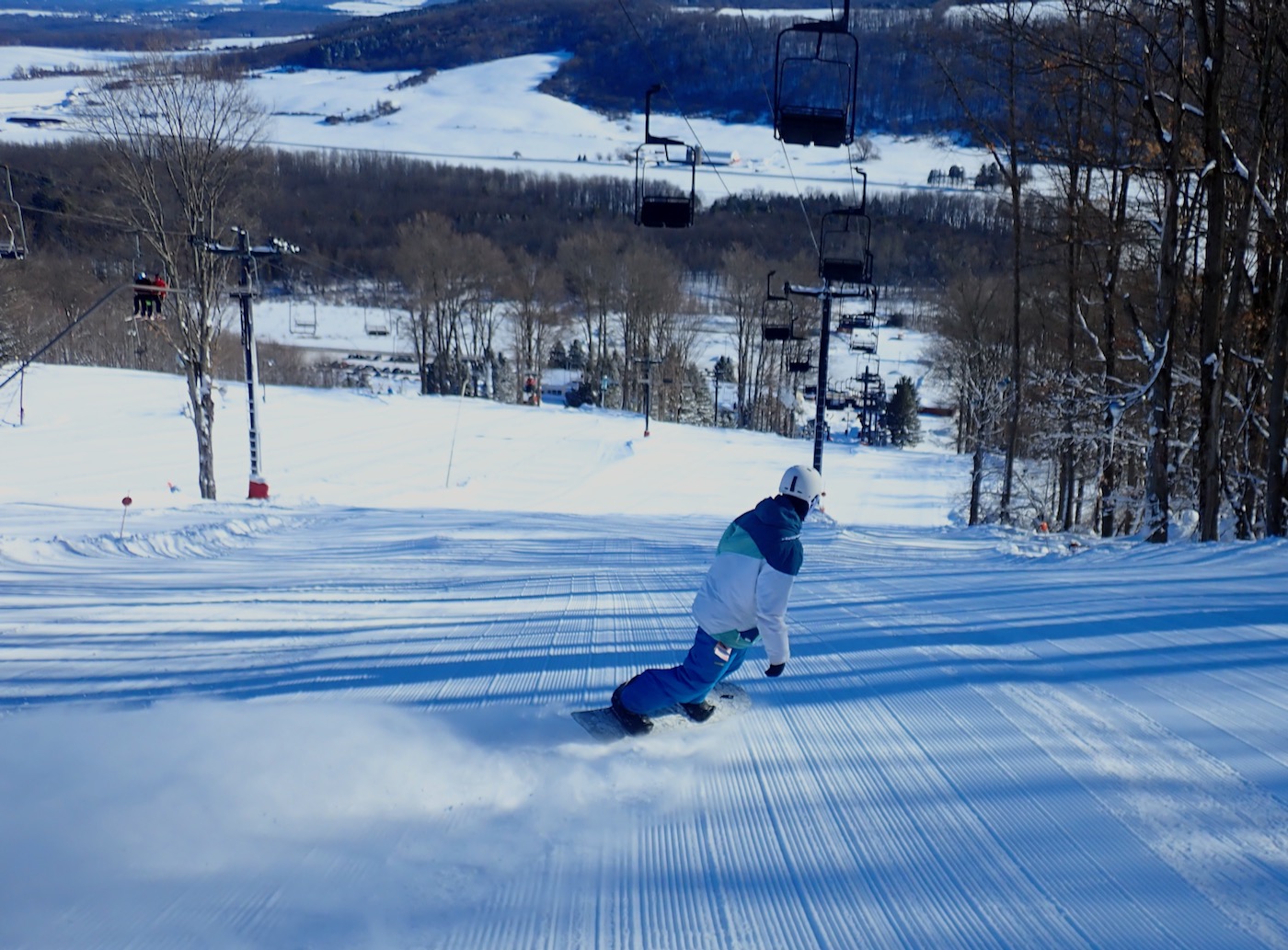 We took the groomer down Thornapples Threat but the temptation was real and about halfway down I dove into the trees. It was up to my knees and floaty, and I made sure to choose my line carefully to maintain speed, but it was awesome.
Evan and I explored the Old Tee Alley and as far right as Nubian. Lift 3 wasn't running so we didn't venture too far skiers right to avoid hiking out. It didn't matter, there was plenty of fresh snow without hiking.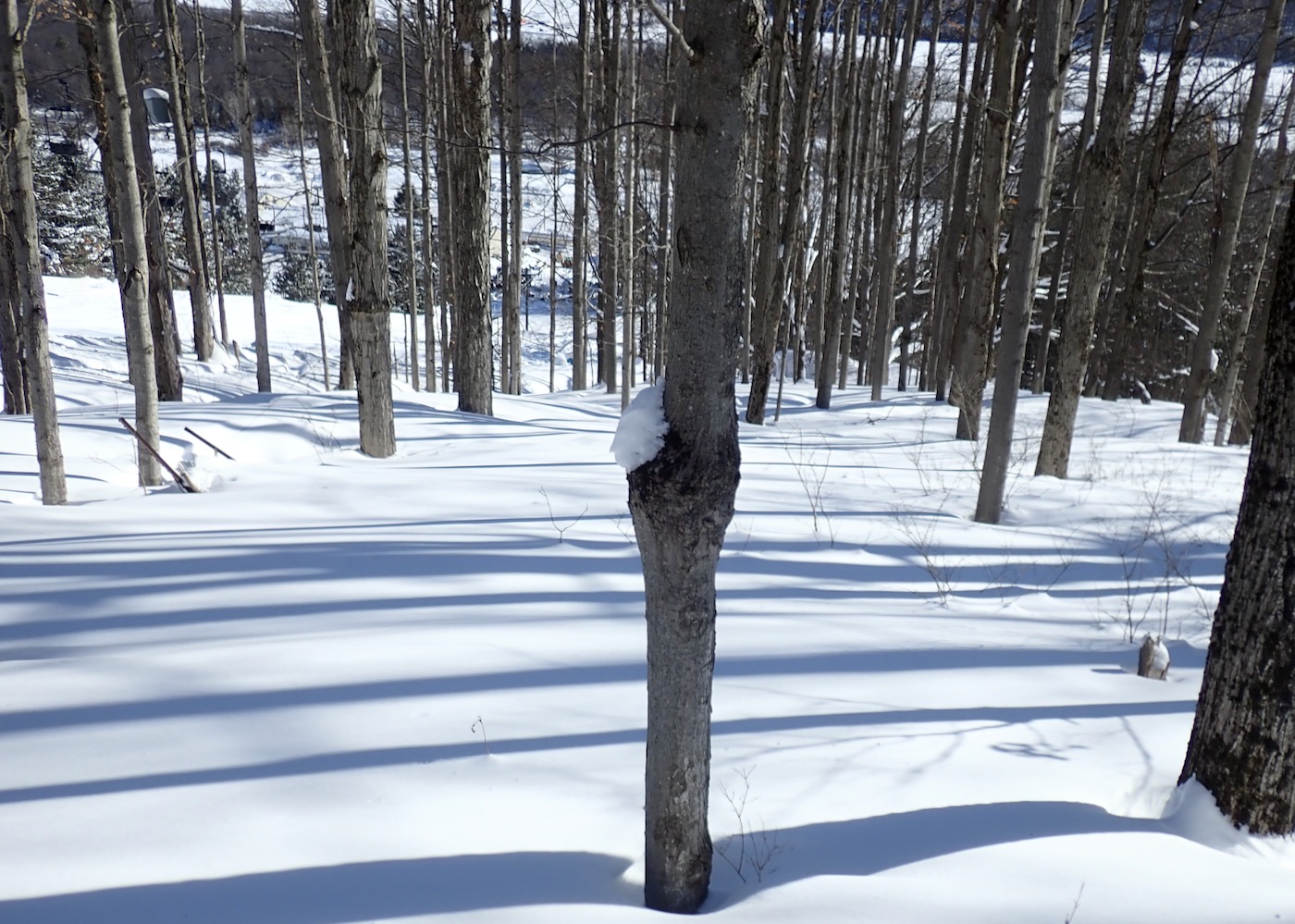 We thought for sure this was the side to be riding, poaching pow stashes in the trees, but man were we wrong. Sometime around mid-morning I got a text from a friend who's a Togg local. He told me we should head to skiers left beyond the terrain park.
Evan and I bombed the cat track across Capricorn Caper and down Gotcher Goat. We headed into the trees where the trail splits, and just past the trees we both stopped. Untouched powder as far as the eye could see brought a tear to my eye. It was unreal.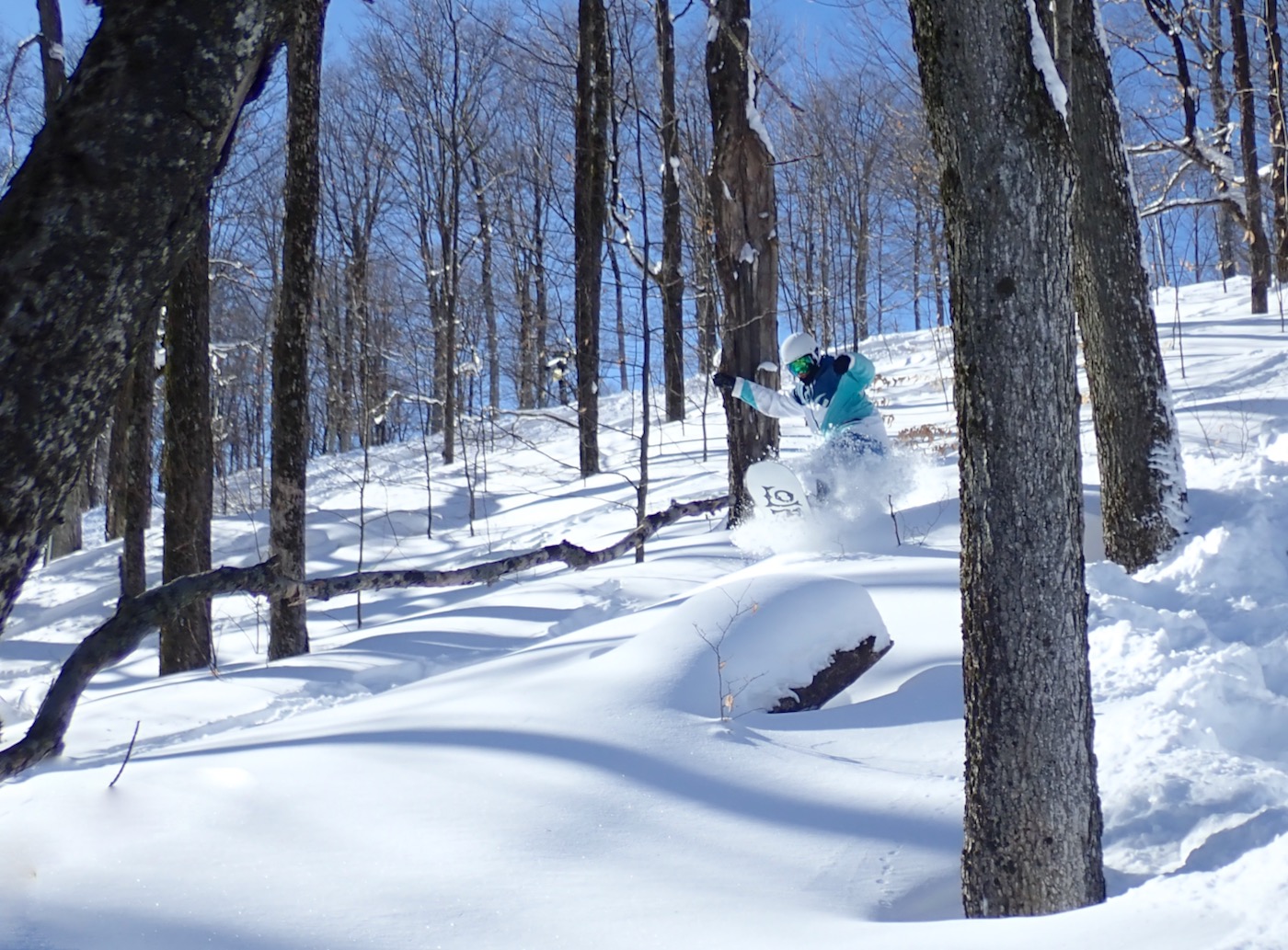 While the trees are unmarked almost everything between Karakul Kurl and Capricorn Caper was in play. Evan likened it to his days at Breck, blue skies, perfect temperature and deep powder.
It was all smiles and hooting as we ripped through the trees. Occasionally we would get stuck. Riding waist deep powder is tiring and having to climb out of it is tough. We decided to take a break and grab lunch.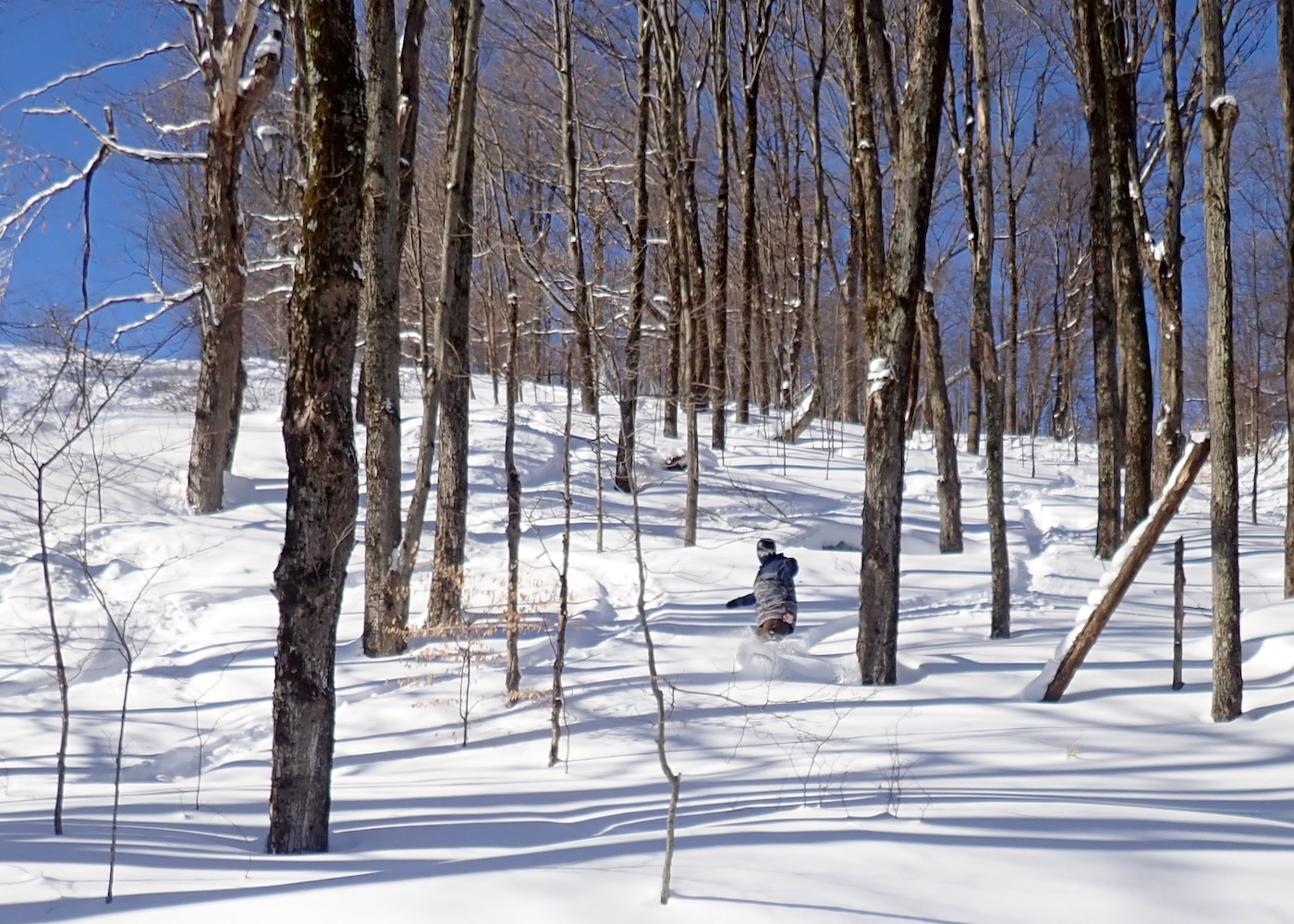 Togg has a lot of good deals throughout the week and on Thursdays you get a $10 voucher for food. They have an awesome beer fridge, so we decided to grab some local crafts to accompany our free lunch. After our quick recharge we headed back up the lift debating what to do with all our choices.
We finished the day with our favorite trees and then cruised the groomers. We were the only people riding the trees, it was such a sleeper pow day. Evan agreed that I had made the right call and we chatted about how our taste in riding has changed.
Growing up neither of us seemed to leave the shell of our home mountain, then we hit that age where all we wanted to do was to ride the biggest baddest mountains. Nowadays we look for the hidden gems, the places with no lift lines, cheap tickets and deep powder stashes. Toggenburg hits the spot.