I always look forward to the moment when I first step into the snow. It gives me a line on what to expect from the ski days ahead.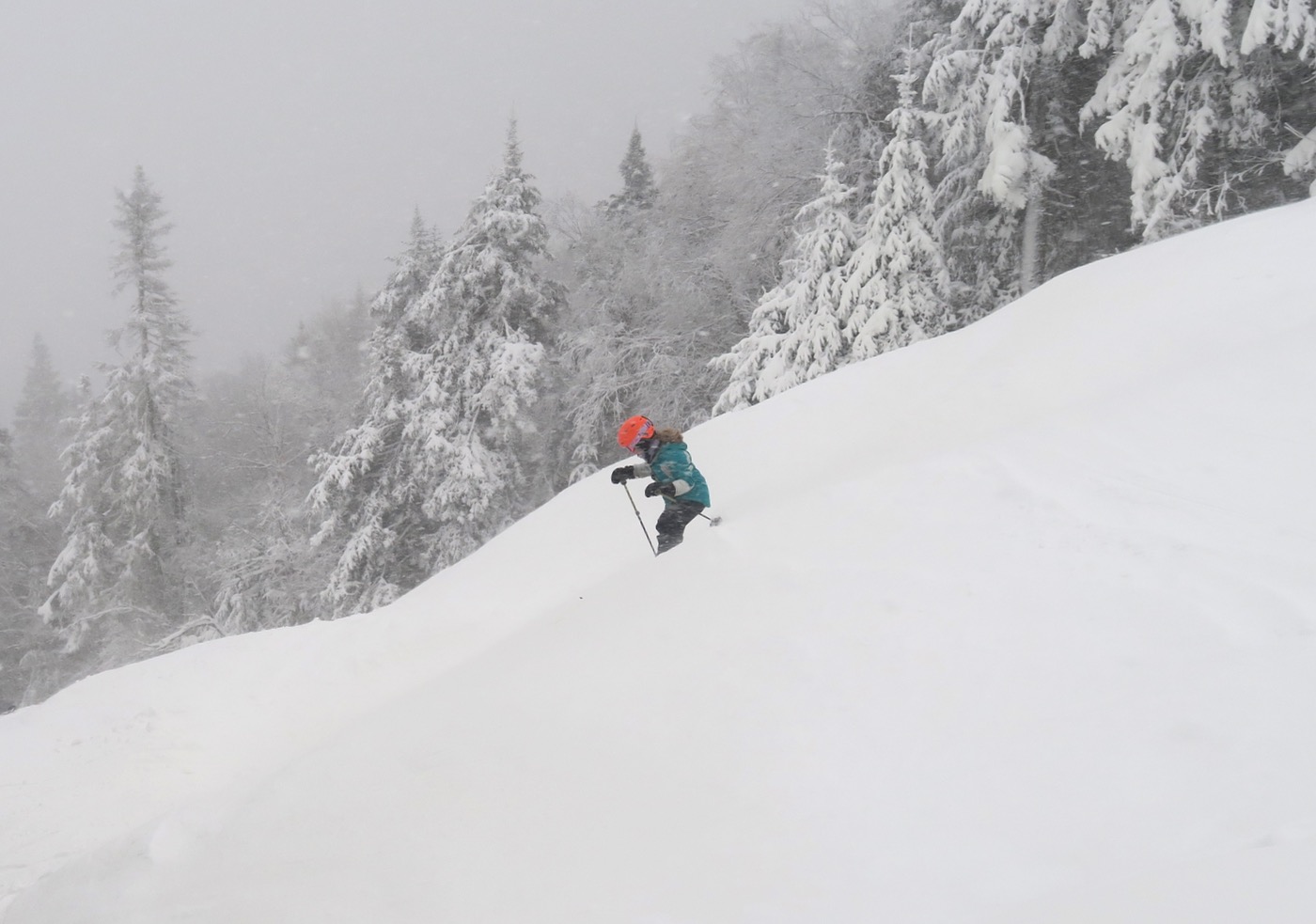 On Tuesday, I was surprised by what I found. That first step into the snow step was soft-ish, with just a hint of crunch. Ten inches of compressed snow remained from the last liquid event and it didn't feel super saturated. Of course it was just above freezing.
Now, I know the Almaguin Highlands guys don't ski the pipeline before it sets, but that's not how we roll down here on Christian Hill. If it's skiable we'll hit it, consequences be damned.
Later that evening I did just that, skiing the loop in both directions, turning back at the two "big" descents.  On the way out I skied "the line" banging out step turns in the corners. The return was more about grooming, break the trail by sidestepping the turns.
On Wednesday Neve and I skied Gore in the morning, solid manmade on limited terrain. My goal for the afternoon was to hike the trail on snowshoes with a small chainsaw.  A few trees were down across the trail and we wanted it cleared before it snowed.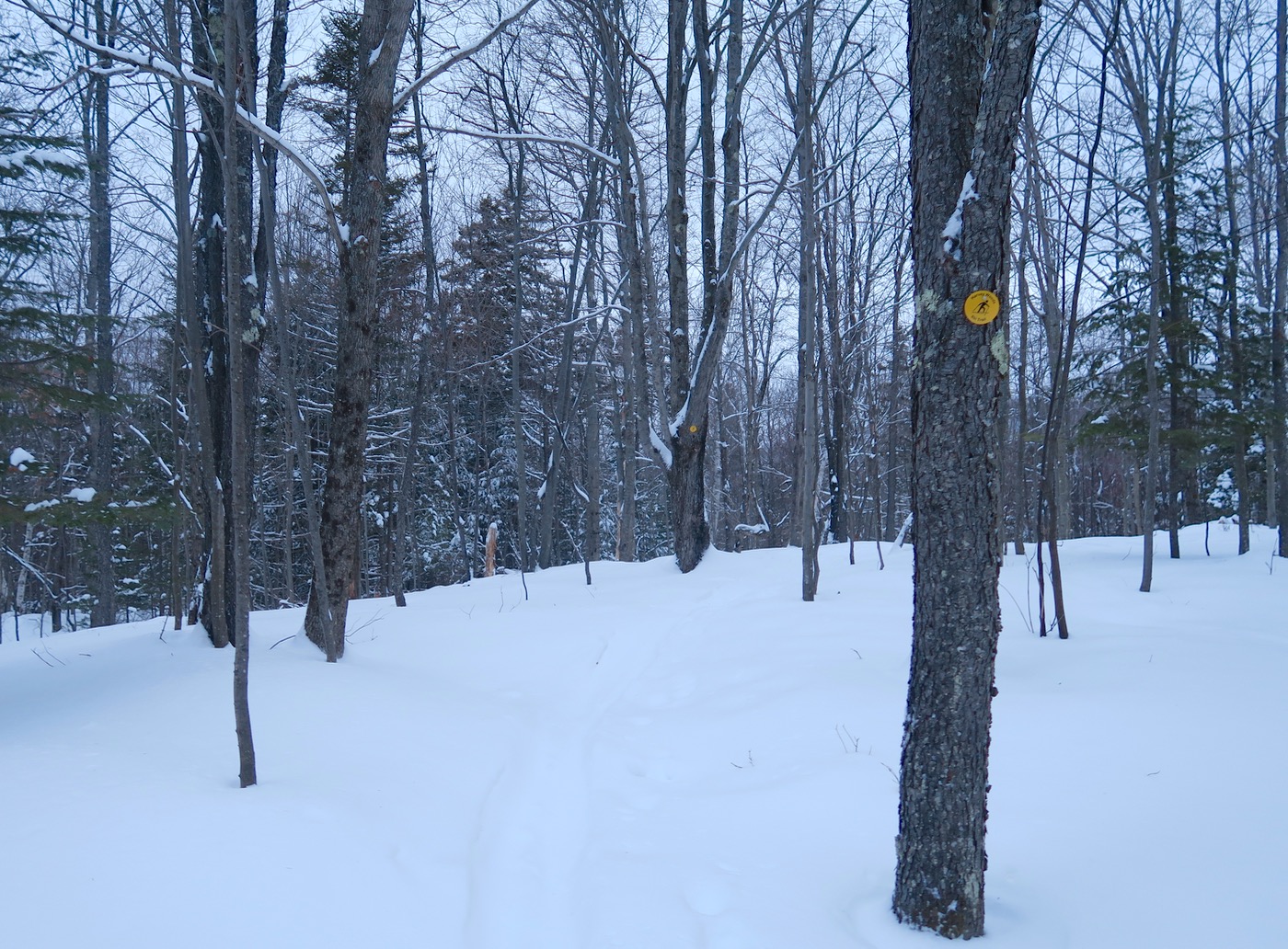 Thursday was the day, with 4-6 inches predicted. The snow started falling just as we left for Gore. It was really coming down by the time we loaded first gondi.
The skiing was much improved across the mountain.  On the East Side, we found a nice layer of new snow on top of trenchy cord. When they dropped the ropes on the summit, the Straightbrook Valley was piling up some great, ultra-skiable snow. Skiing was good all around.
Around noon, Neve was cold and we called it.  After lunch, I headed into the woods to track the new snow.  It was really exactly what we needed:  six inches of dense powder, with nary a trace of mank.
Friday, I let everyone sleep and retracked it all, several times during the course of the day. Speed and G forces are fun, truly. But natural is now the goal.  I want to feel natural snow under my skis.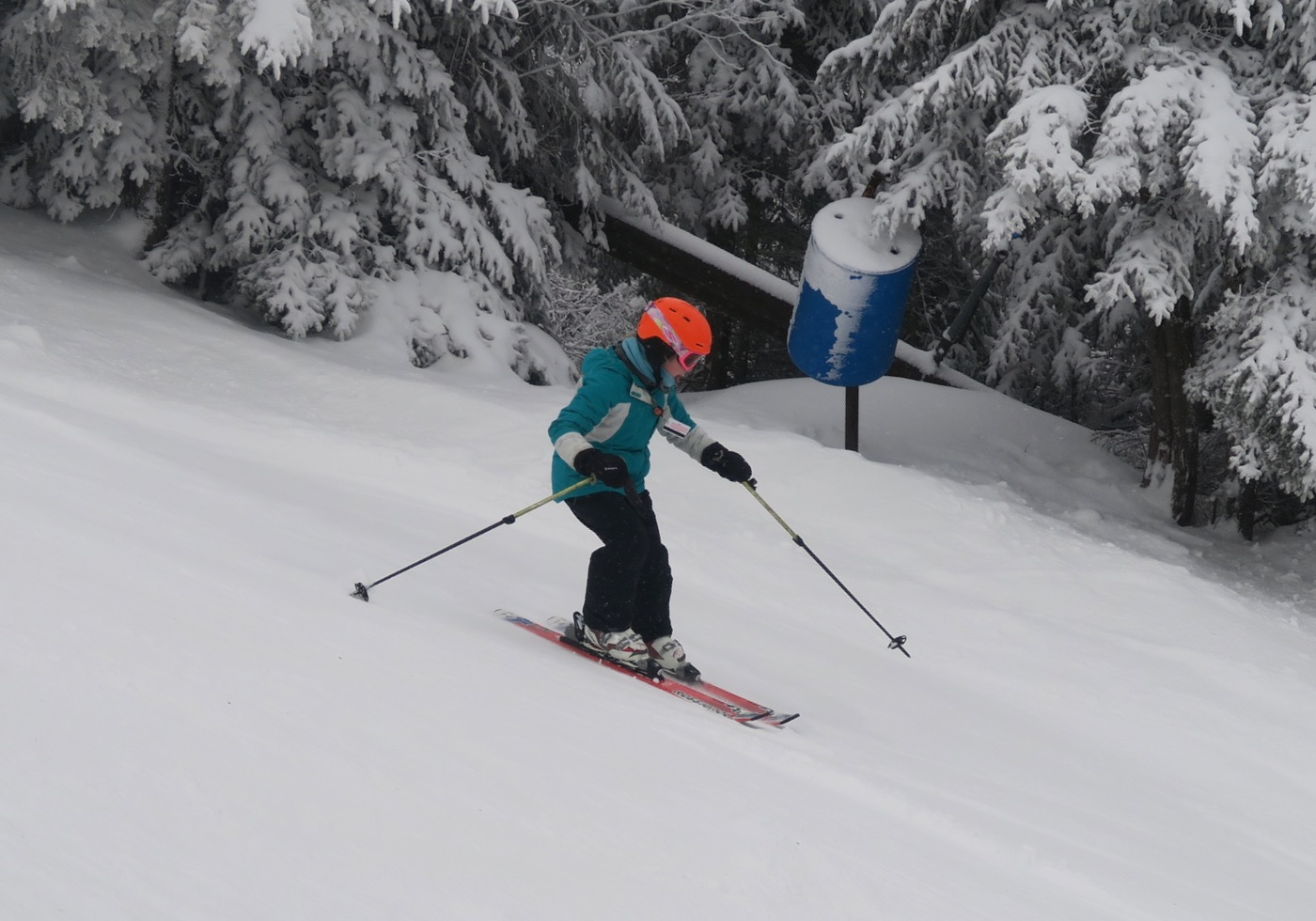 On Saturday, Neve and I went back to Gore, to "ski the top." We skied Hawkeye without trepidation and we trounced Open Pit.
Patrol was padding the towers on the Straightbrook Chair.  "Dad that is totally skiable." We lingered, hoping for the rope to drop, but it was not to be, for us, on that day.
We did see the rope was down on MacIntire Glades. "Let's go in there Dad!" Upper Newtons, as it was called back in the day, is a short, mellow pitched glade at high elevation. The snow is usually good but the shot gets a ton of traffic. Now that it's on the map, that much more so.
The thing about Upper Newts is that it starts out easy, and gets progressively harder as you move down the pitch. The final four turns often require a bang-bang play. Neve liked it, and we lapped it three times. It felt like a milestone. She's skied Tahawas trees but nothing that tight.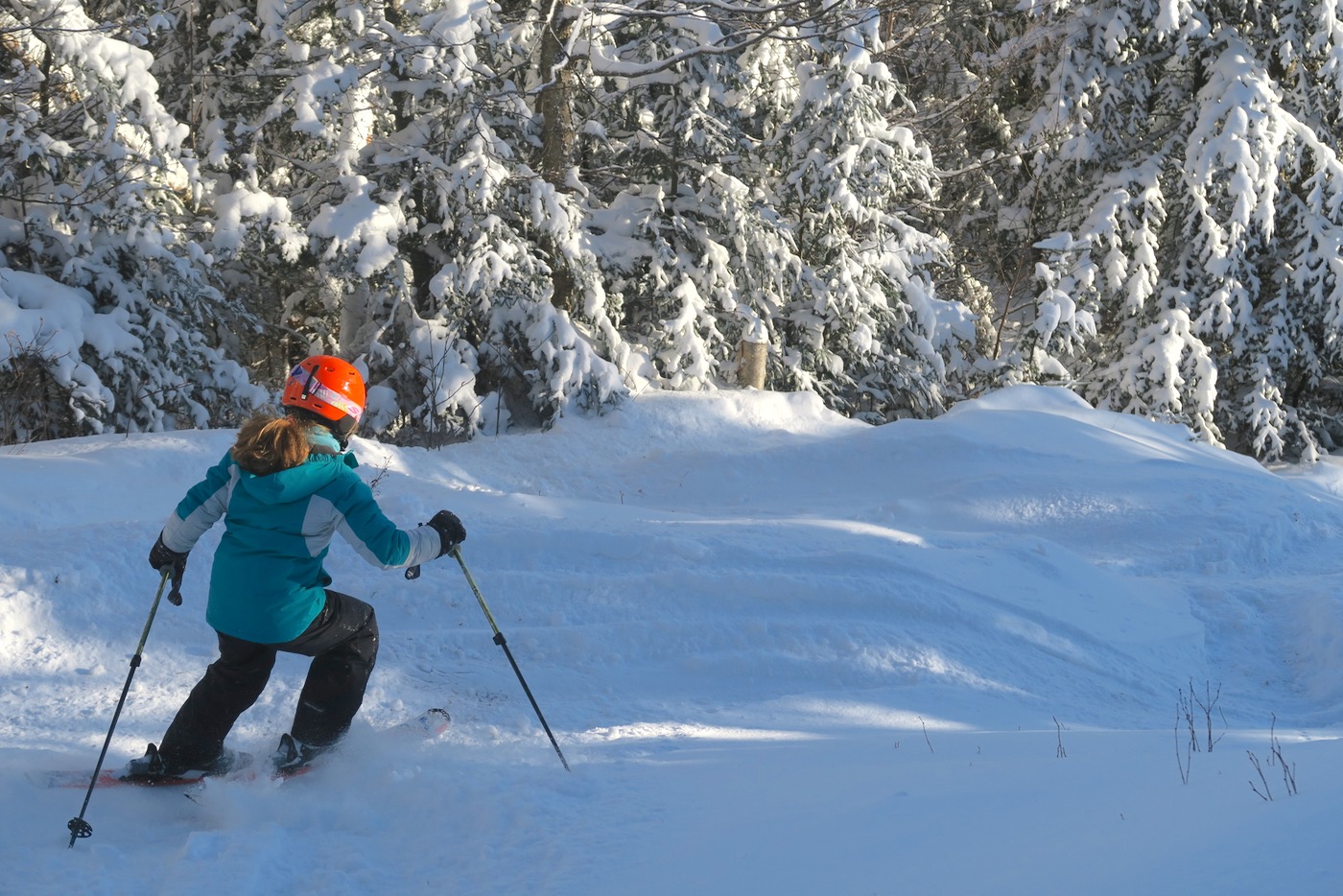 It snowed again overnight and Sunday morning was another good one. Neve and I battled over what to ski, but ultimately her insistence that we lap "lower double barrel" was the call of the day. We were 3rd and 4th through on our first run. It was dreamy floating if just a wee bit little thin.
By our final run, it was packed out enough so that you knew where to turn. For 8 or 10 turns at least, Neve and I were in sync bump for bump, two bumps apart, me following. It was so much fun and we both knew it. I can't express it.
Neve's always been good for her level of experience. But now all of a sudden it's really coming together. Never under estimate the value of small steps forward.  They add up, and one day you'll find yourself somewhere.