Last weekend I drove to the Southern Adirondacks looking for more magic.  I'm here to report that I did find it, at McCauley Mountain in Old Forge, NY.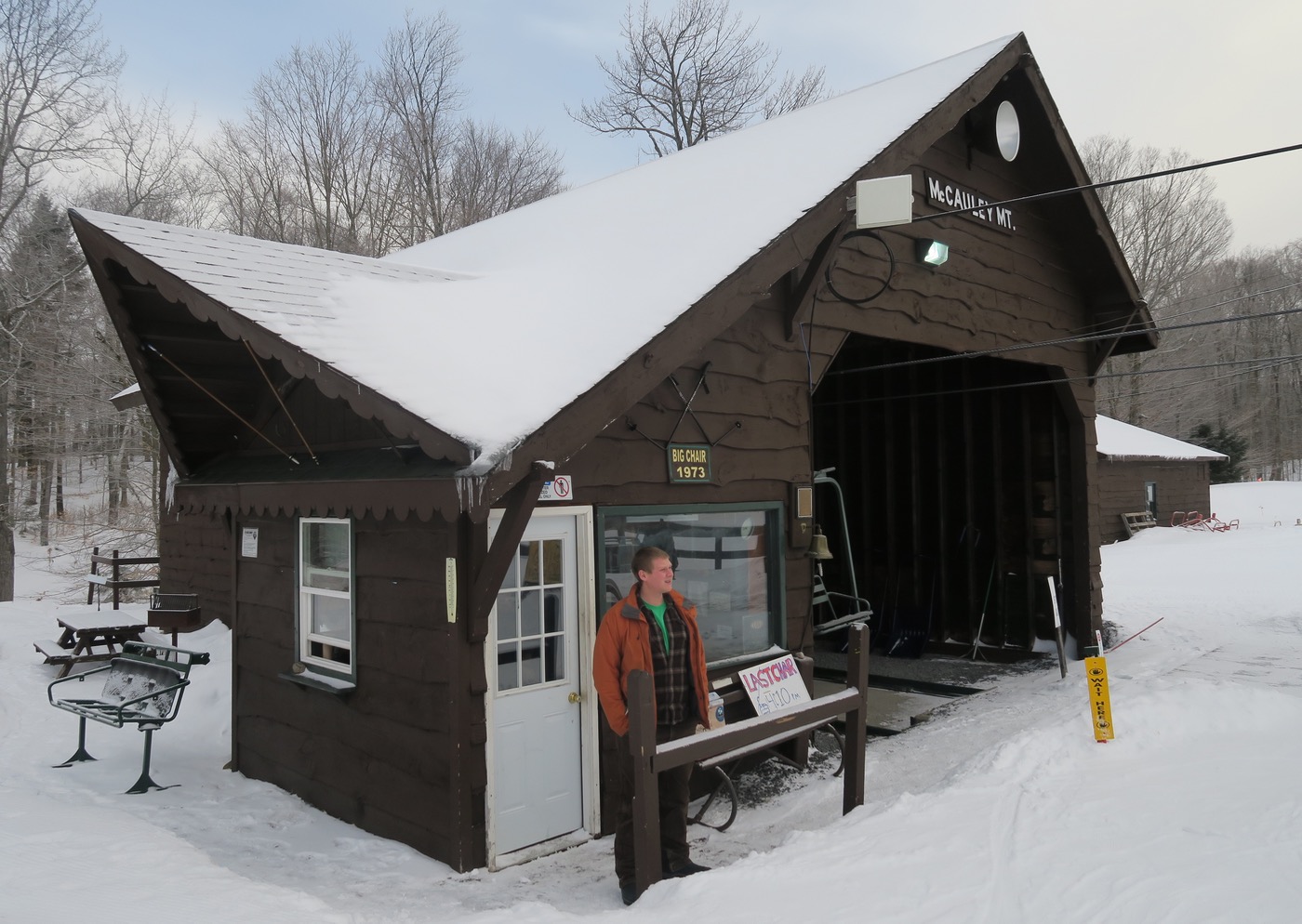 From some crazy reason, the mountain has been off my radar. I vaguely remember seeing a sign for McCauley on the drive to Snow Ridge last season. Then last week, the mountain was top of mind with powderhounds in the forum as it was forecast to get a potentially significant lake effect snow.
As it turned out, the intense snow band was tantalizingly close, but just off to the north and only a few inches of snow fell in Old Forge. To me it felt like a low-key and unhurried opportunity to see a new place and expand my understanding of skiing in New York.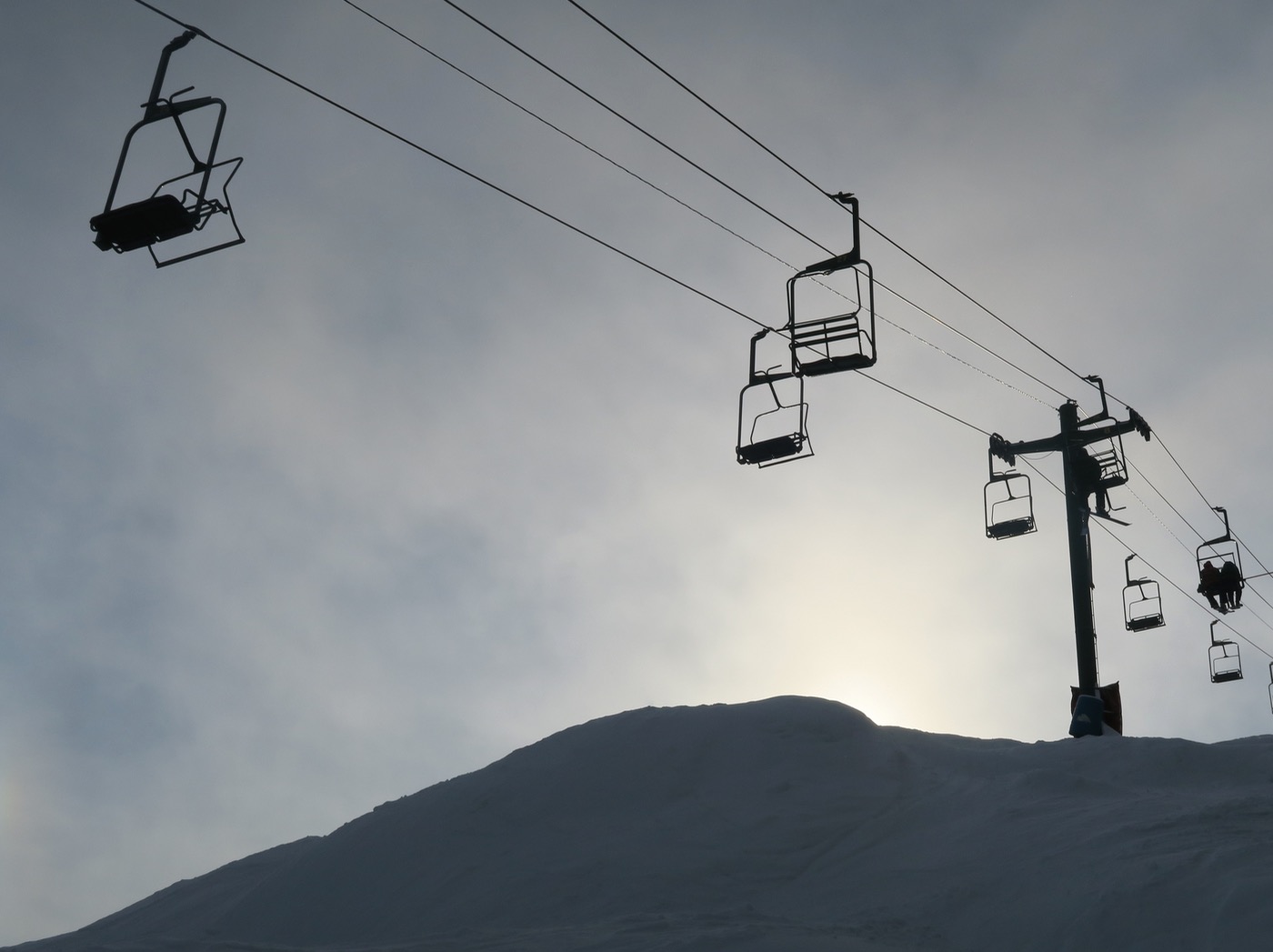 Google Maps indicated that the 63 mile trip should take 1:20 from our place in North River. I left the cabin before dawn, and as I drove west of Indian Lake, the snow got deeper.
The mountain lies south and east of Route 28. Navigation from the main road is required so follow the turns closely on your GPS. There's some signage, but not enough to get you there without directions.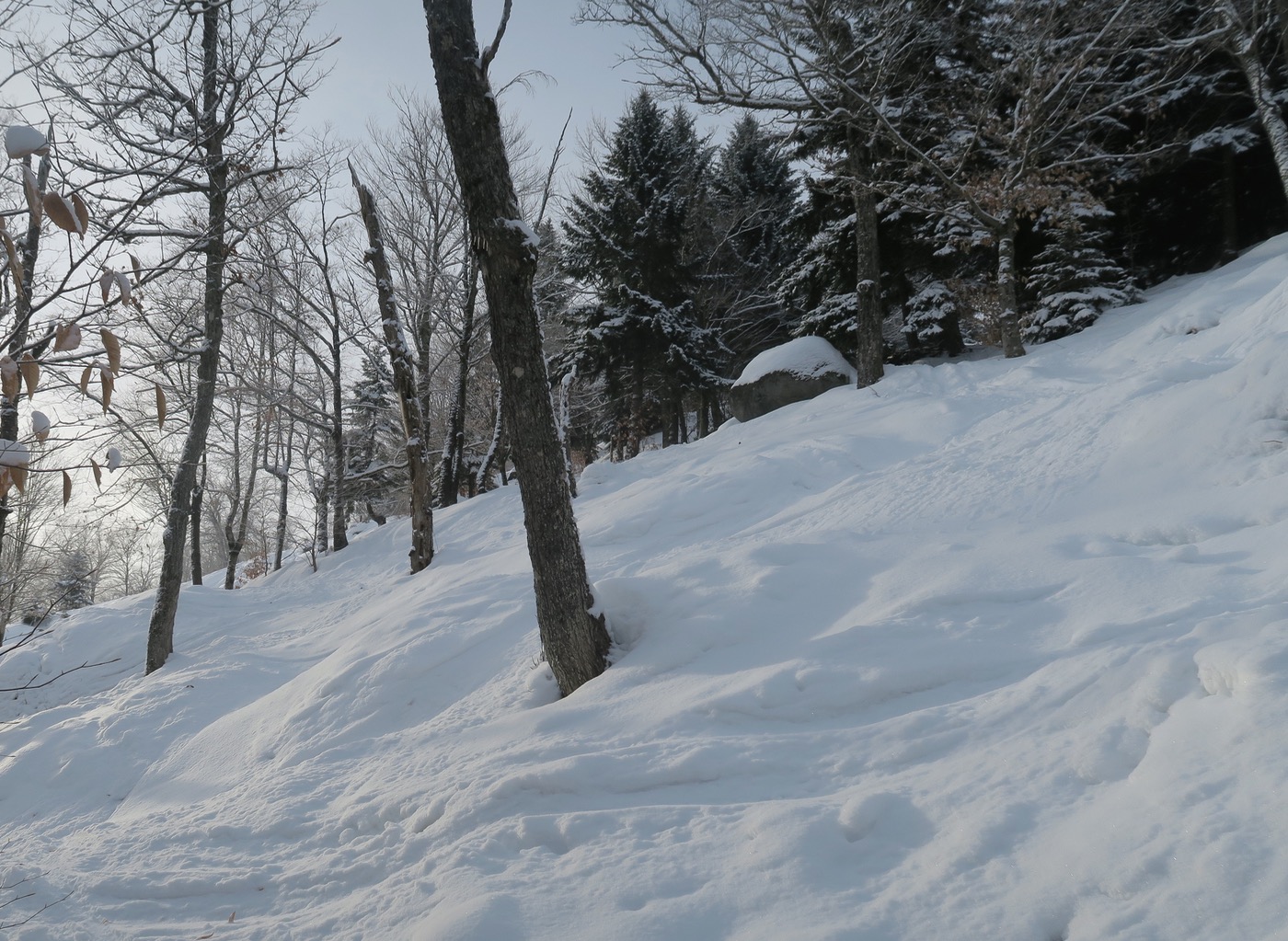 The base area is very unassuming, with a cozy lodge, a ticket office, and the sweet building that houses the motor assembly for the beautiful vintage Hall Double Chair that powers the mountain.
I bought my ticket and booted up. One thing about arriving so early: you know everyone else around works there. It didn't take me long to meet the GM Stevie U and Cambo John. It took a little convincing but Steve agreed to show me around.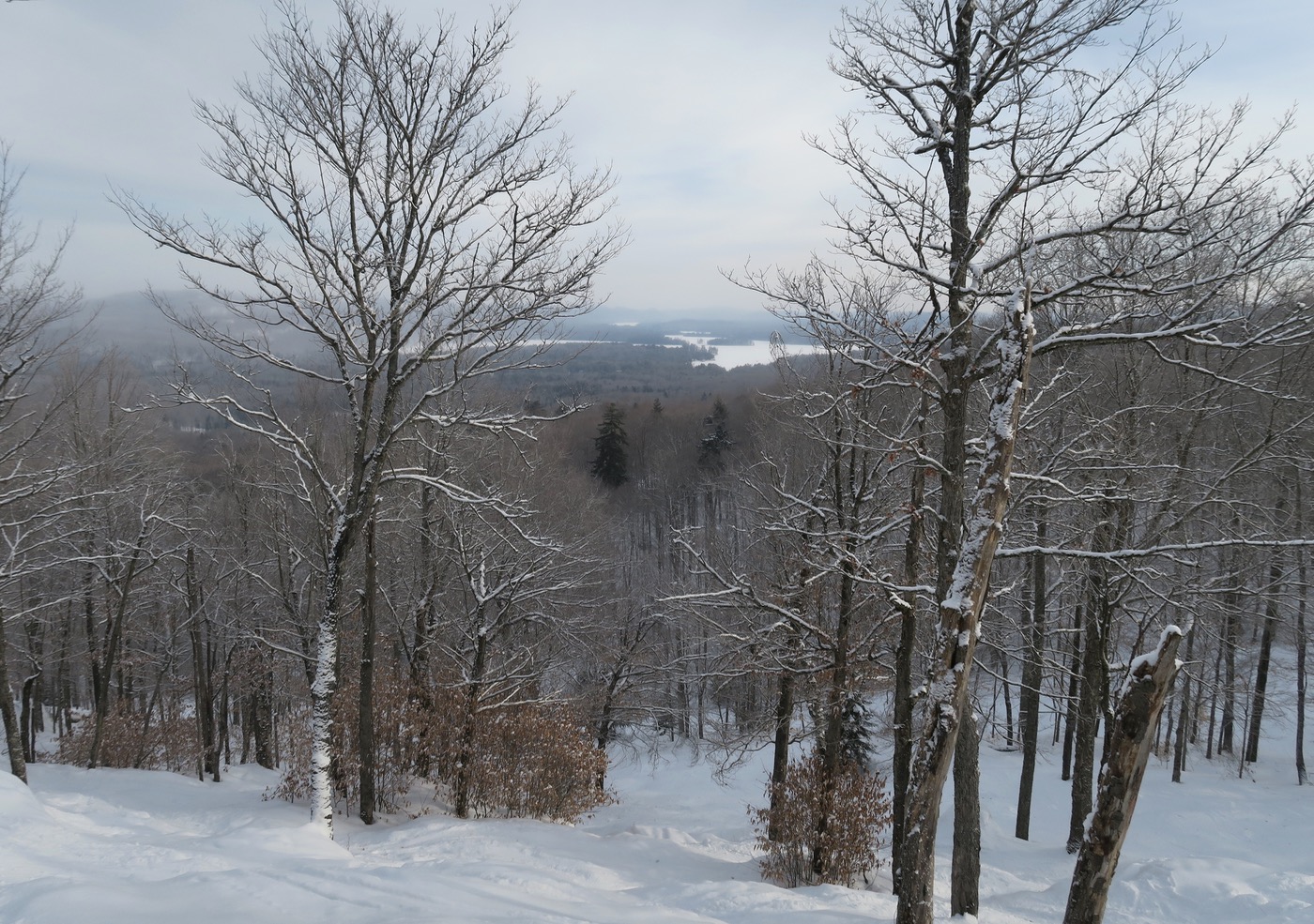 The mountain advertises 633 feet of vertical while Steve threw out the number "500 something." None of that matters, as every single foot of that vert is really fun.
The mountain wasn't fully open, but even so I was entertained all morning and into the afternoon. For starters the liftline run — Helmers — is very steep, bumped and challenging.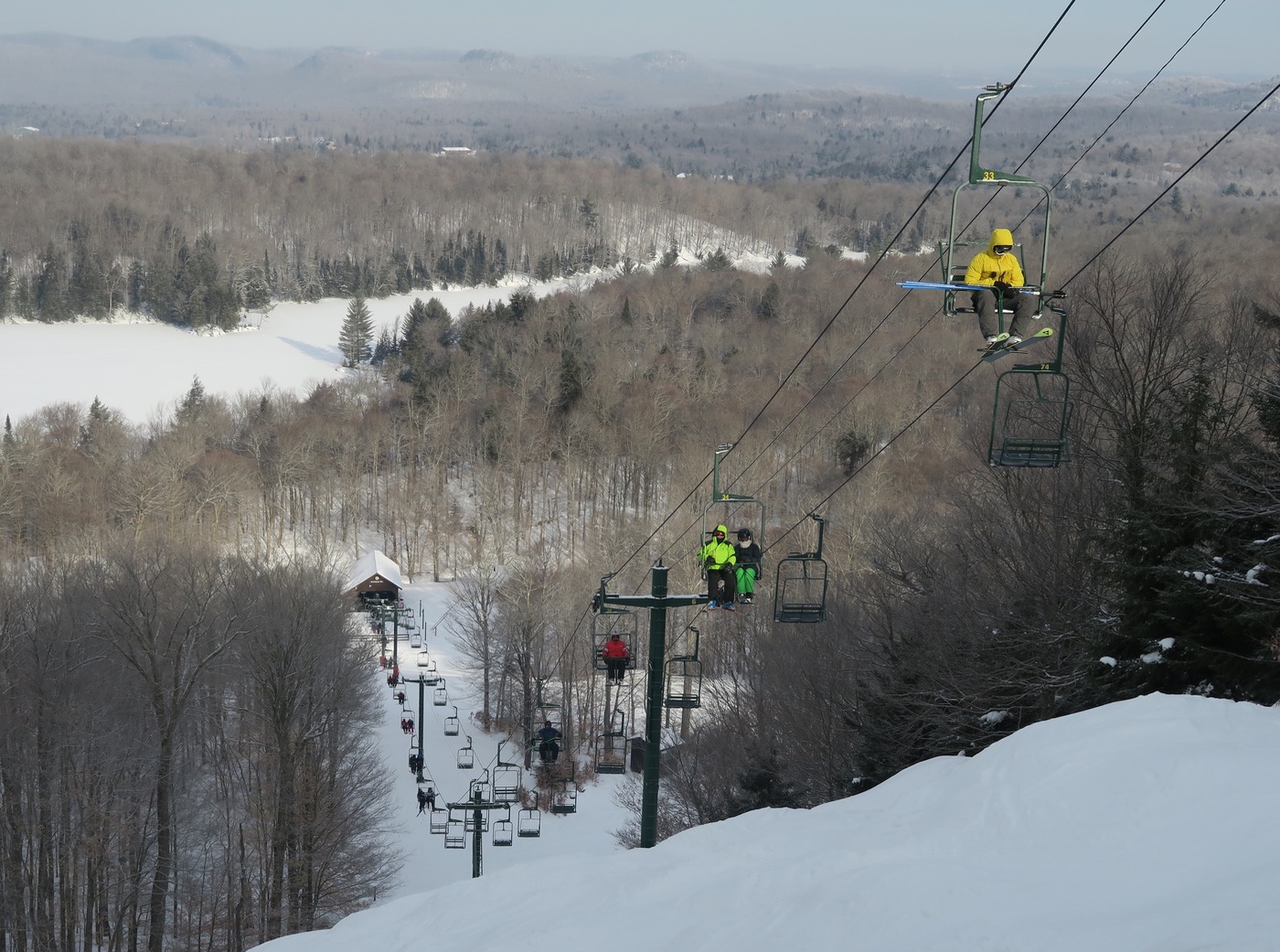 When you arrive at the summit and ski off the lift, it's hard to resist the magnetic pull of Helmers. But make sure you do, at some point. It may seem counter intuitive, but the hound in you should follow Challenger, a green trail, to skiers right.
From there you can drop into the double diamond glade Barkeater or any number of more gradual glades. The farther down you take Challenger, the mellower the pitch. The goodies are all right there, laid out in front of you.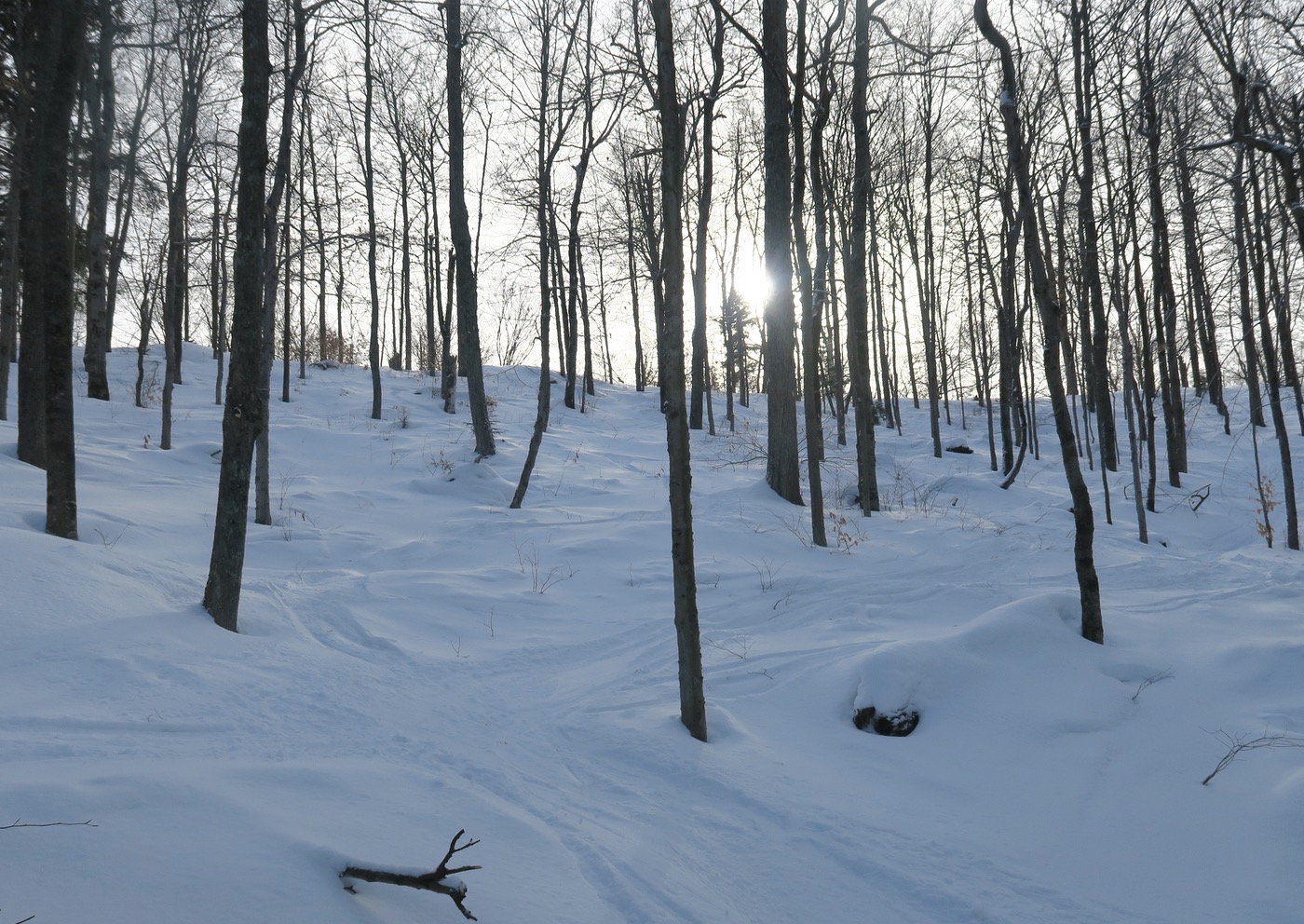 On top of it all McCauley, run by the town of Webb, has a deep lake to draw from and what looks to be a decent snowmaking budget. Open trails with manmade snow were buried deep.
I never in my life imagined a mountain this small could be so much fun for an expert. Granted I am a teleskier who just turned 58.
If you're looking for an inexpensive lift ticket, challenging terrain and good snow without a lift line check this place out. I know I'm going to start following the weather for Old Forge more closely.