Over the past few weeks the park scene momentum has really been building in Upstate NY. Peak'n Peak has been firing off rail jams all year, Bristol's Delforte Jam was another huge success and Hunt Hollows Berms, Bruises and Brews was all time.
The pinnacle of this stoke was last weekend at the Snow Ridge Postseason Park Jam hosted by Flower Skate Shop.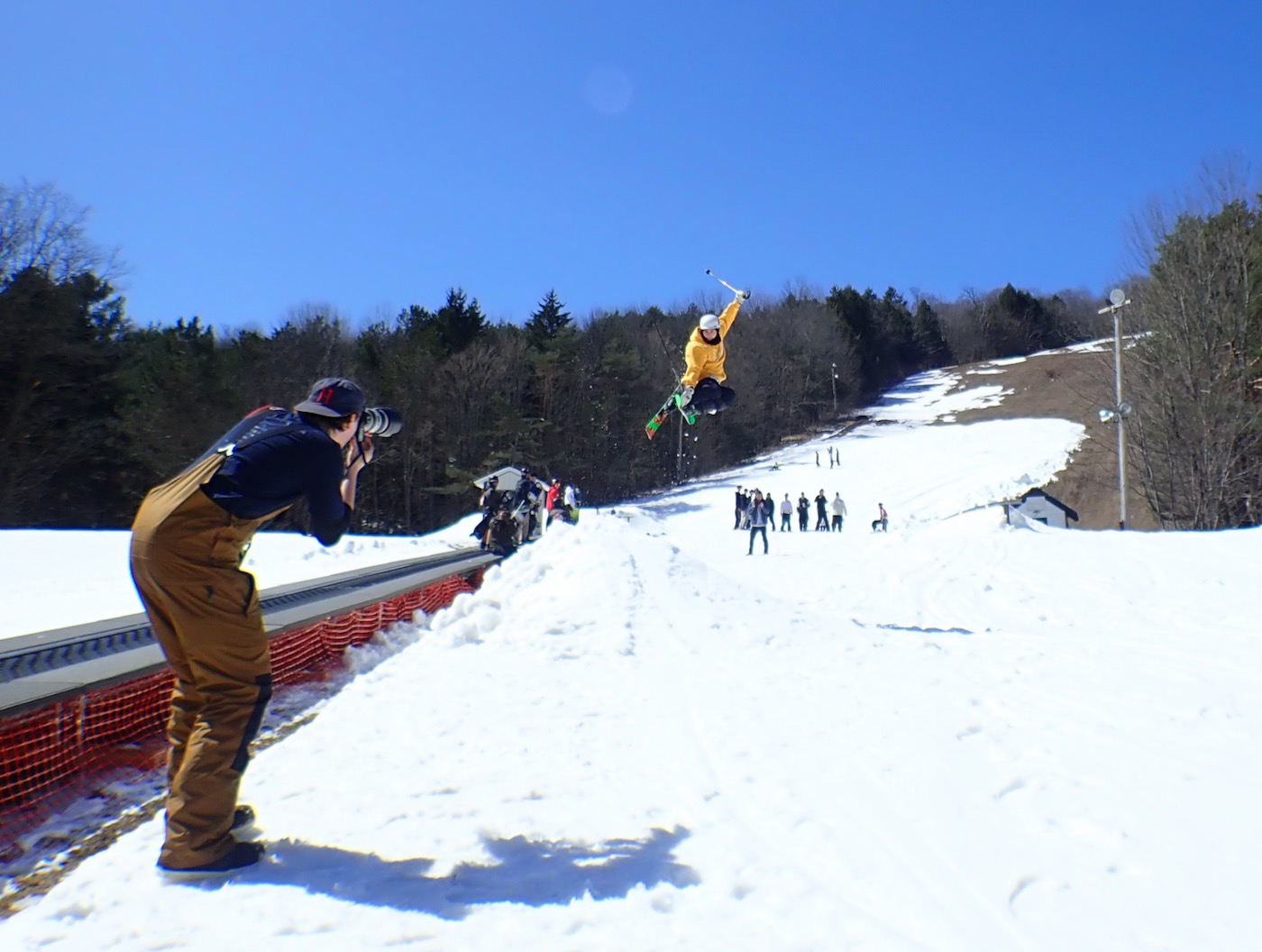 Social media was blowing up about this event, as riders across the state declared their entry into the contest. It was a no-brainer, 20 bucks to lap the magic carpet, throwdown in a sick park and hang with the homies. Sign me up.
The weather was looking to be perfect for Saturday's jam. The crew at Snow Ridge with help from the Flower Skate Shop guys worked hard all week to set up the features. The night before the event, temps dipped below freezing and the rails set in nicely.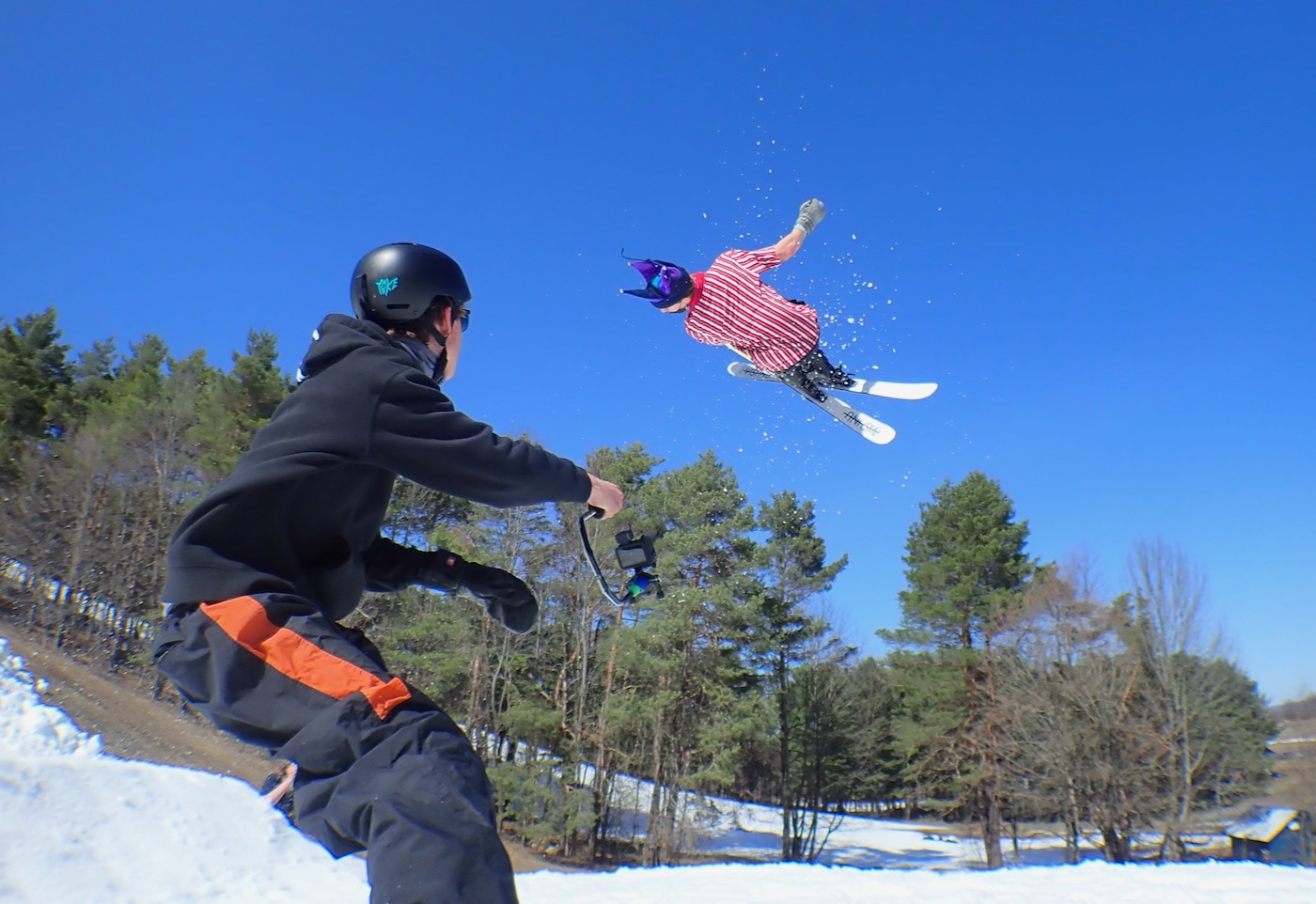 Things were just starting to warm up when I registered at 10am. I met up with Woods Valley local Matty B and we took some practice laps. The park setup was super fun, progressive with a skateboard feel to it as you flowed from one feature to the next. As we lapped the park I saw familiar faces from the previous weekend at Hunt Hollow.
Warm ups lasted half an hour and then it was time to get this thing started. The event kicked off with groms and amateurs. I signed myself up for the amateur division, thinking I didn't want to embarrass myself in the pro division. I was feeling good.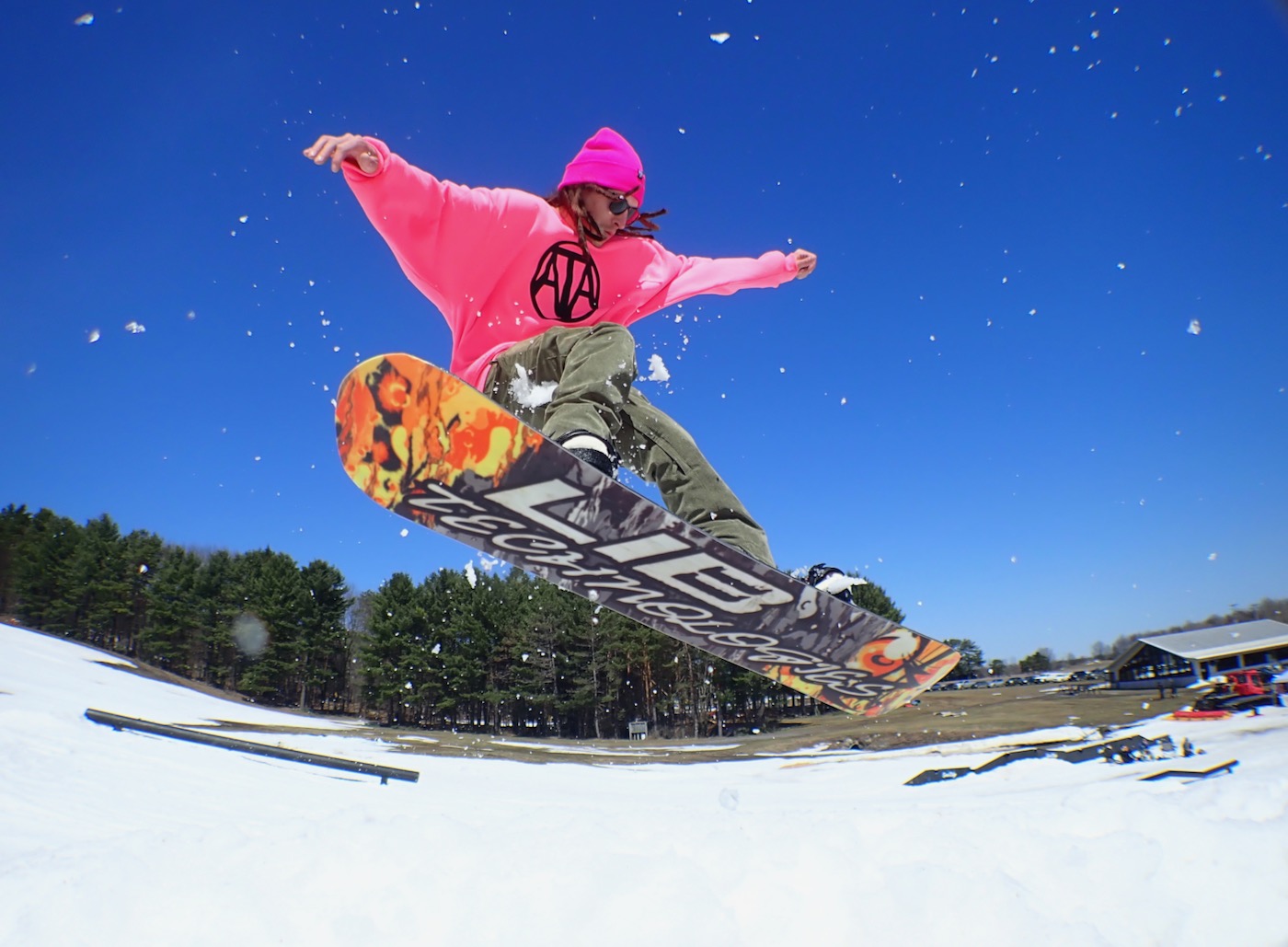 I rode as hard as I could, stomped a few good tricks and took a few hits. When the 30 minutes was up I was gassed but absolutely stoked. I wasn't sure how I did, but I know the other riders were absolutely shredding, including the groms.
I grabbed some lunch and posted up in a lawn chair with some friends to watch the show as the pro division started. Everyone was going huge and sending it. It was an echo chamber of hype. Every time someone landed a huge trick someone was motivated to just go bigger.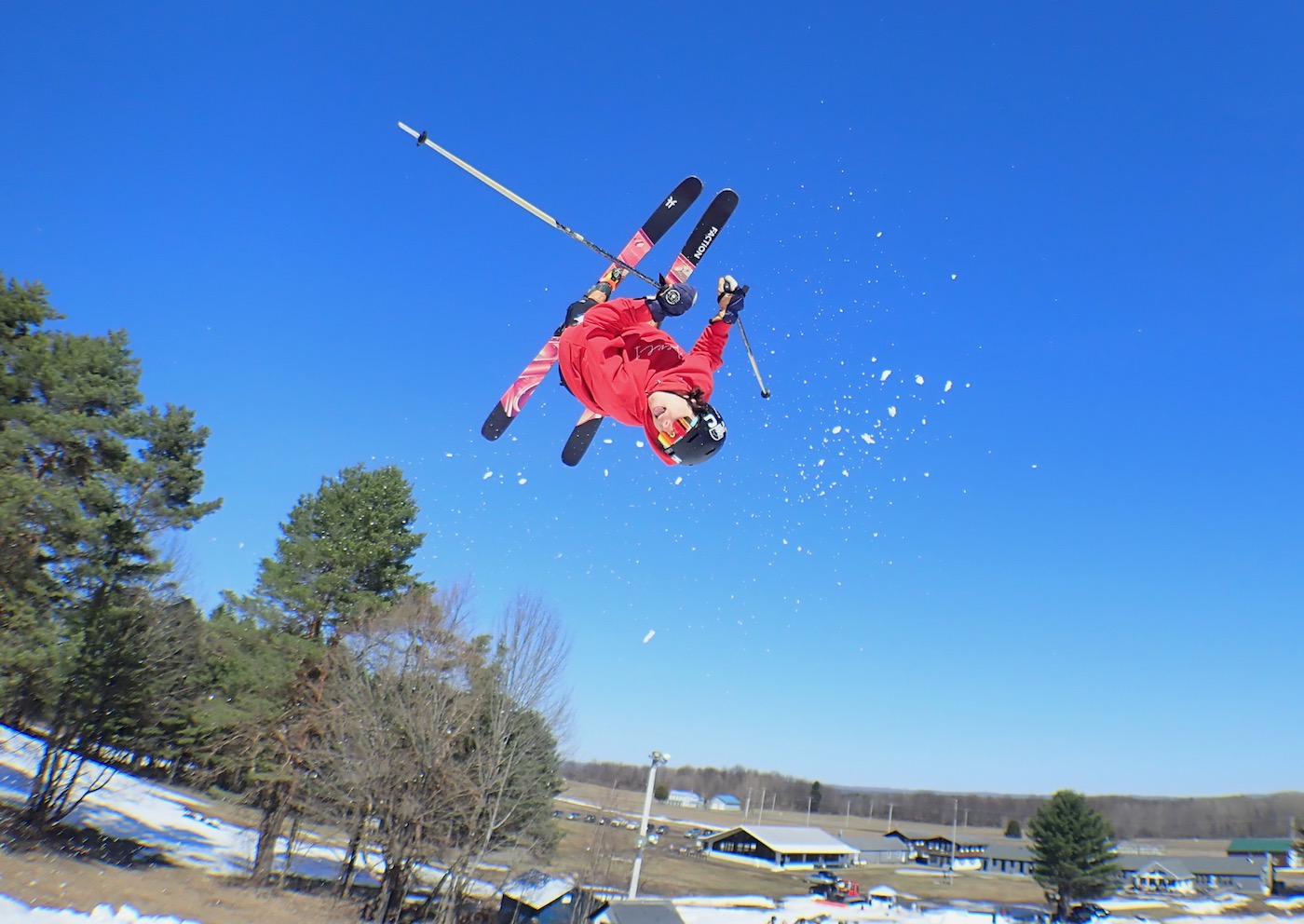 When it was done everyone was smiling, high-fiving and fist bumping. We gathered to let Nick from Snow Ridge and Drew from Flower Skate Shop announce the winners. Shoutout to Jeremiah and Steve who came all the way from Rochester. These guys helped set up Hunt Hollow the weekend prior. They absolutely shred and ended up placing in the Am division. Yours truly sneaked out a 1st place win. 🙂
With the winners announced and homemade trophies handed out, it was time to jam! Everyone headed up the hill to watch or participate in the big air. The Flower guys were throwing out swag to whoever was getting the most inverted and the beats were blaring over the speakers. Almost everyone was in a t-shirt now and the tans were turning to burns.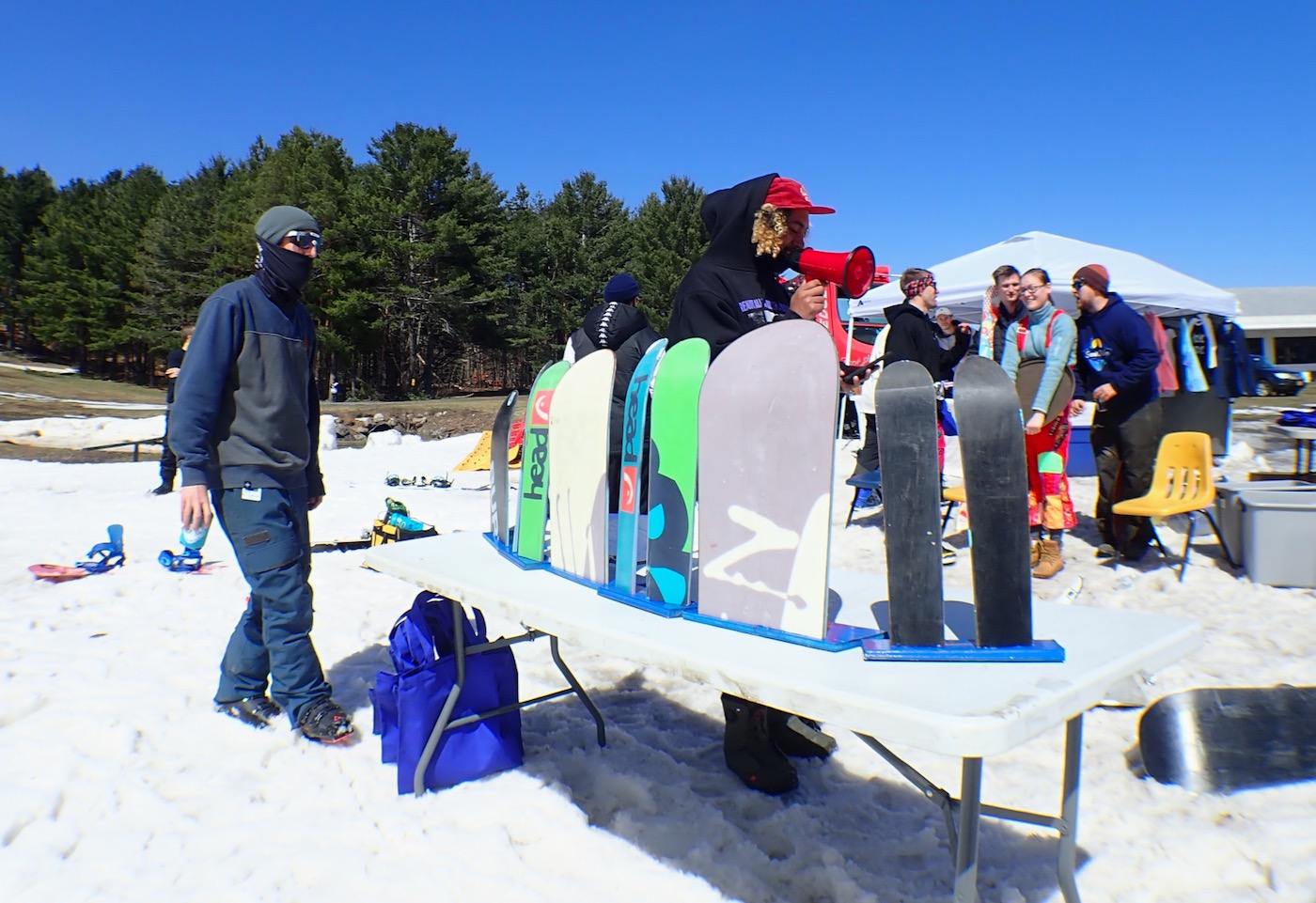 It's hard to capture the vibe in words. It was probably my last day on snow for the season, and I can't think of a better way to have spent it. All I can say is; NY needs a terrain park scene, and over the last few weeks I watched it rekindle one.
This was an awesome community event that brought skiers and snowboarders of different ages, skill levels and backgrounds together. The consensus is clear, we need to do this more often! So I'm calling out all the NY resorts, the kids need more park!
Ridden it hard and put away wet, we'll see you next year!
---
NYSkiBlog is joining with The Indy Pass to bring exposure to independent mountains.
This piece is part of our effort. For more information visit the Indy Pass.
---