While visiting my parents in the Finger Lakes over the weekend I watched the weather reports. I was surprised to see a late season surge, a large amount of snow headed towards Tug Hill. Farah and I headed to Snow Ridge Sunday afternoon.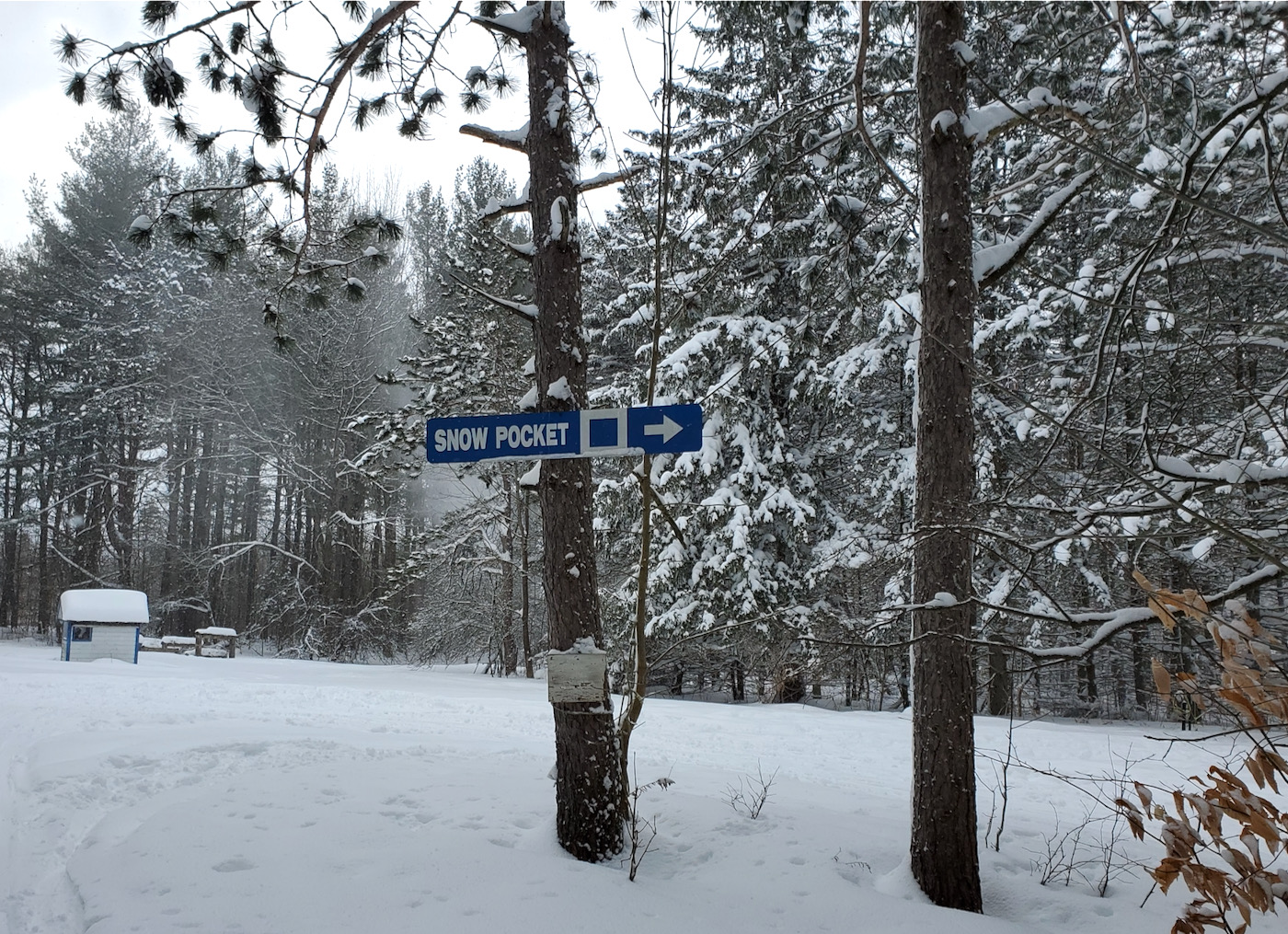 It was one of my deepest days, and possibly the best three hours of skiing I've ever had. I'm sure the following words or pictures won't really do it justice.
Driving the Thruway it was clear skies and dry roads, but after getting off the interstate and driving north of Rome, conditions changed drastically. Deteriorated or improved, depending on your point of view.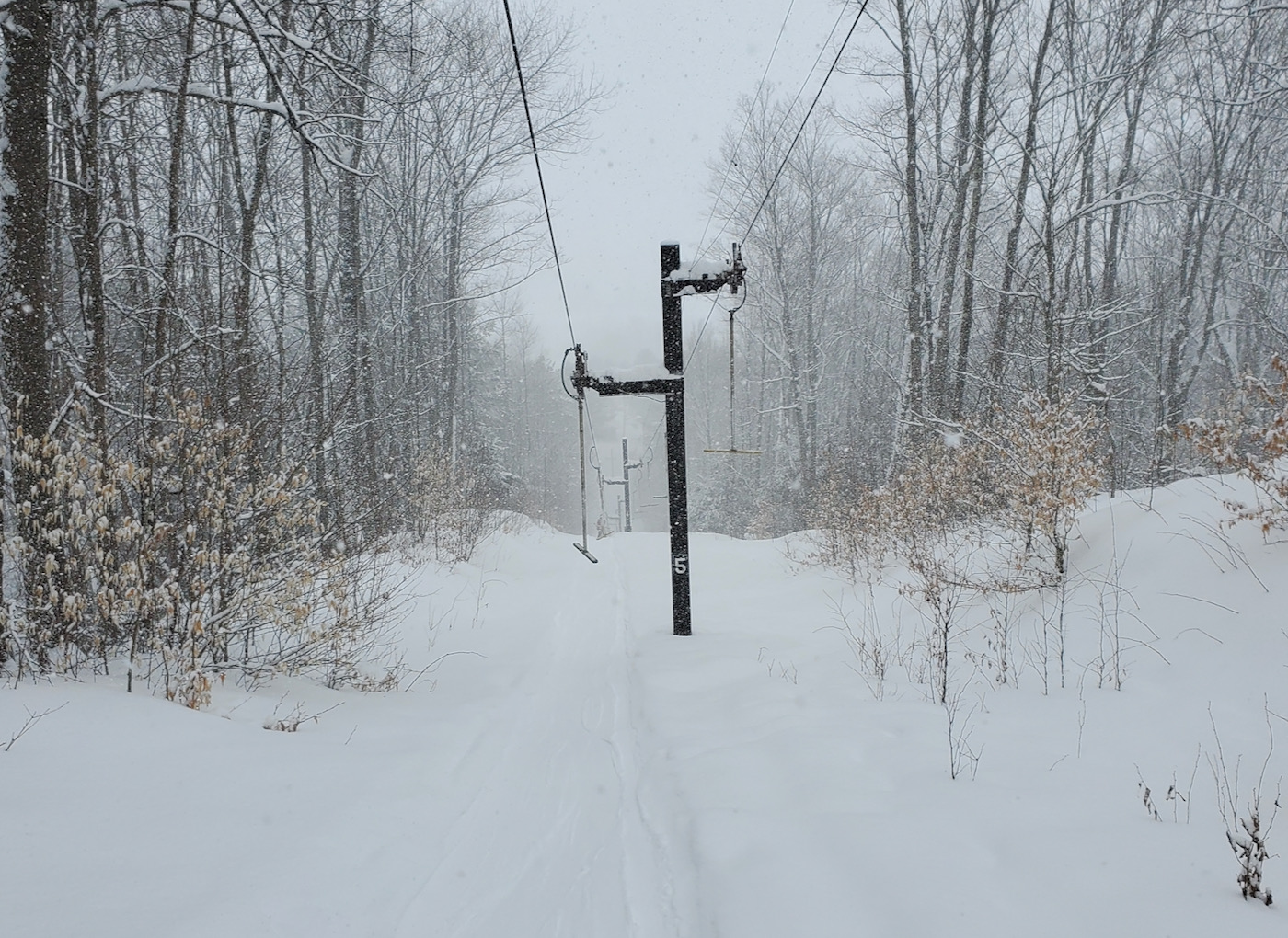 The snow was coming down and the wind was whipping drifts across the road. We experienced more than a few whiteouts on our way to the Ridge, but when we got there it was all worth it. I quickly geared up and made my way to the snow pocket for its last hour.
Everything beyond the center of each trail was practically untouched. The Sap Line Glades were deeper than I had ever seen them. On my second trip up I met Dylan and Matt, two locals who had the same idea, make the most of the 2 hours left.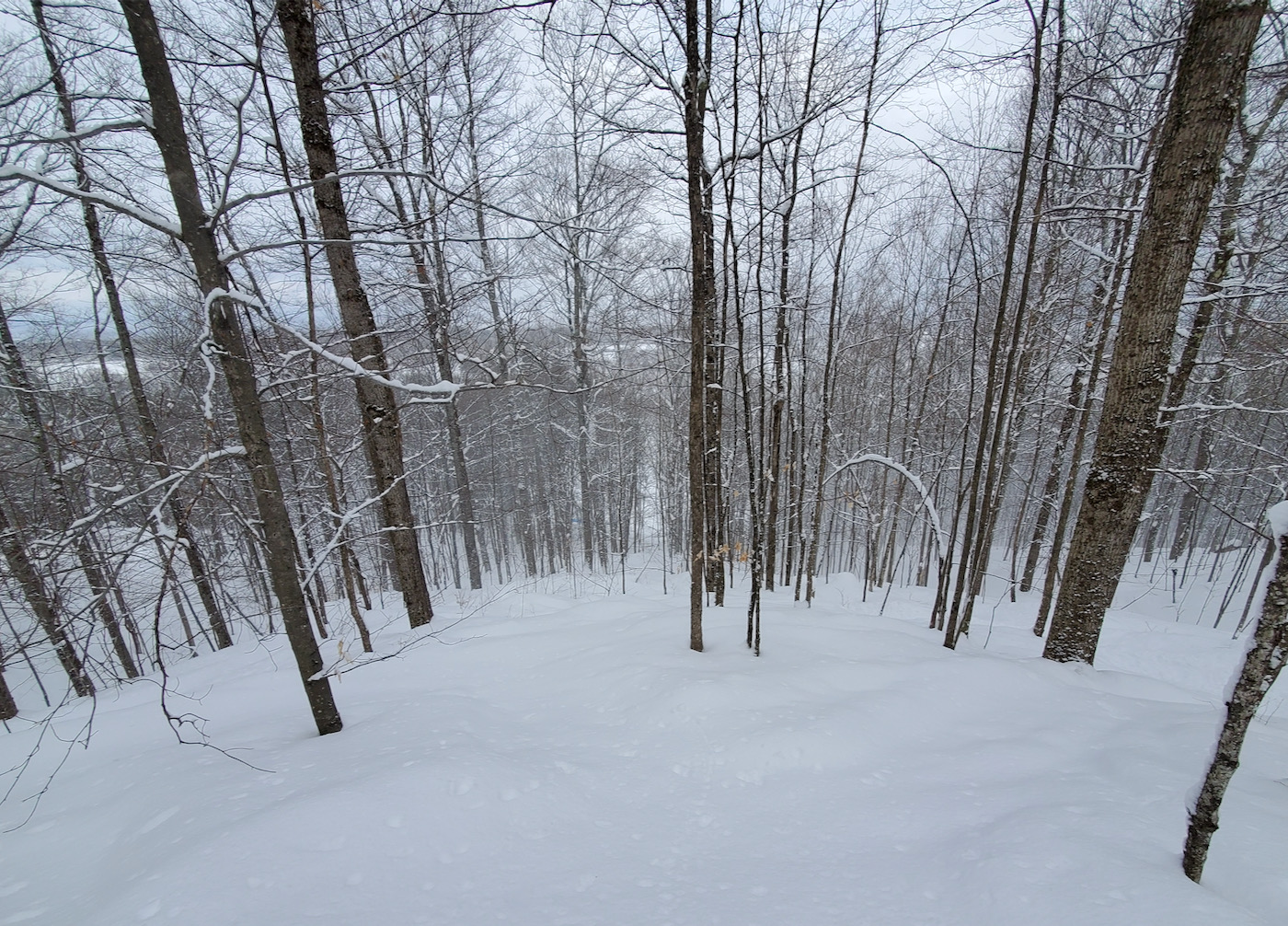 We lapped the Pocket glades and sap lines a few times. The only words exchanged were expletives and "this is insane". We rode the t-bar until the lifties said it was the last run and the ski patrol escorted us down.
My goggles were fogged up from the workout and I headed back to the main base area to find Farah. We met at the Ridge Runner chair and decided we would ski as hard as we could for the last hour, no breaks! The Silver and Sugarbush glades continued to provide the goods.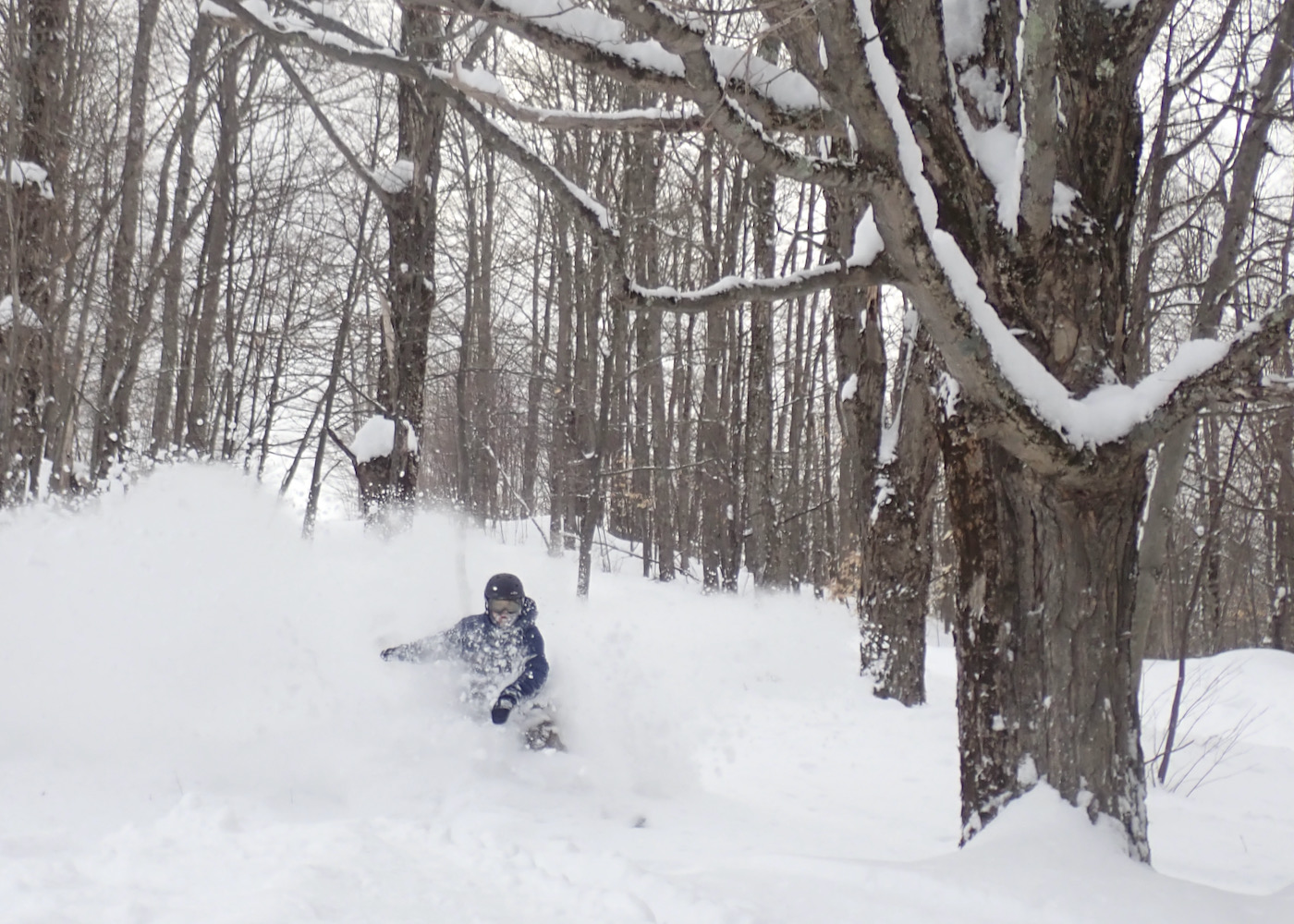 This was Farah's first real powder day and she was killing it. The first hour was great for her to get a feel for floating and now she was effortlessly gliding through the trees and thick powder.
3:30 came quickly and the North Chair was on its last call. We migrated back to the Ridge Runner chair and finished out on the South Slope. The old t-bar line was still virgin and I finished my day, hollering with joy as I straight lined an untouched path all the way to the lodge.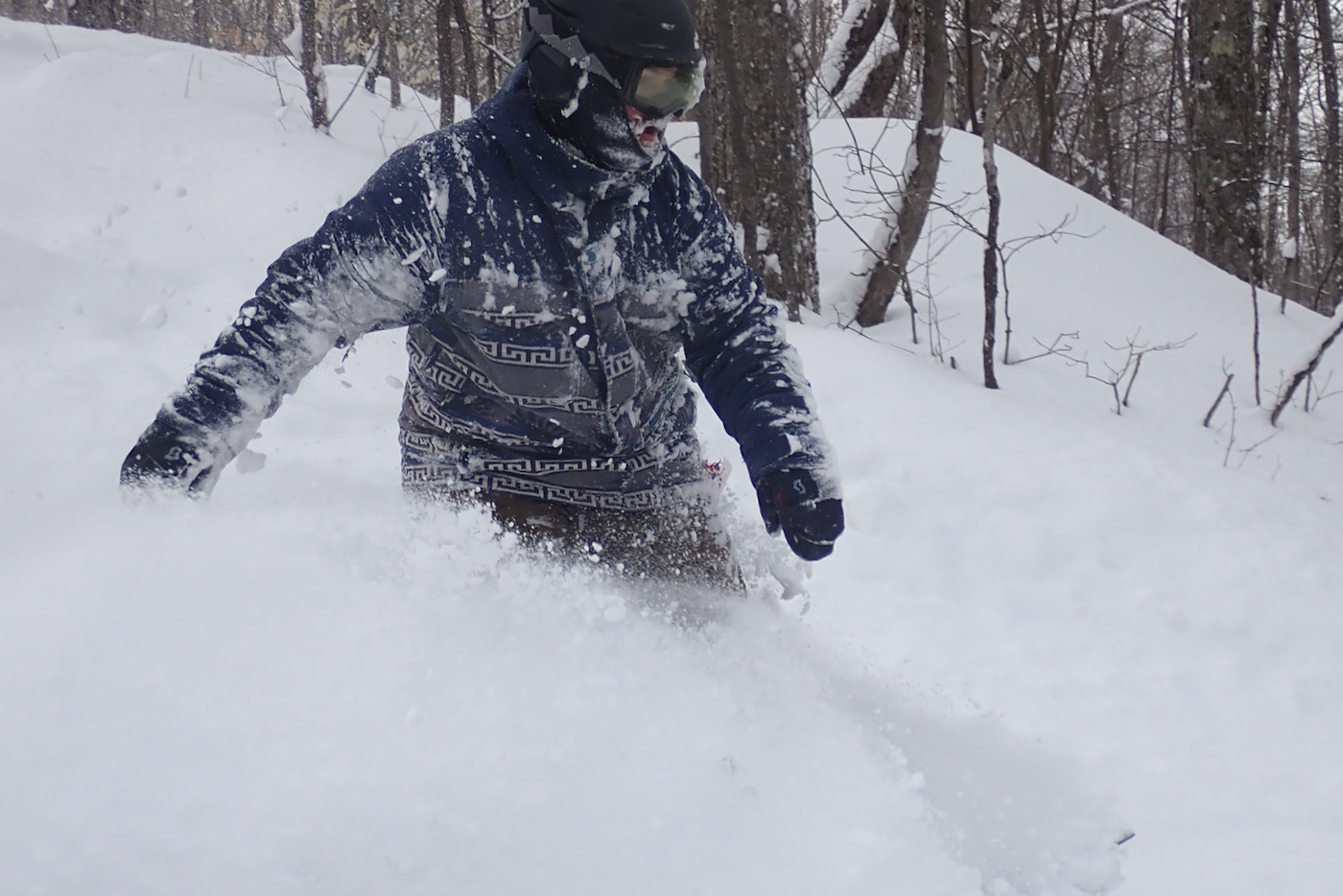 The snow finally stopped as we started to pack up the car. Farah and I agreed, it was well worth the detour to get at the powder. The new snow was a total surprise but a welcomed one.
Maybe the deepest day I've ever had at Snow Ridge. We headed back to Utica wet, sore and smiling. This will be one of those days I daydream about over the summer.
---
NYSkiBlog is joining with The Indy Pass to bring exposure to independent mountains.
This piece is part of our effort. For more information visit the Indy Pass.
---