Smugglers Notch has been on my radar for more than five years. Without ever setting foot on the hill, I knew that Smuggs had it all: snow, terrain and old school vibe.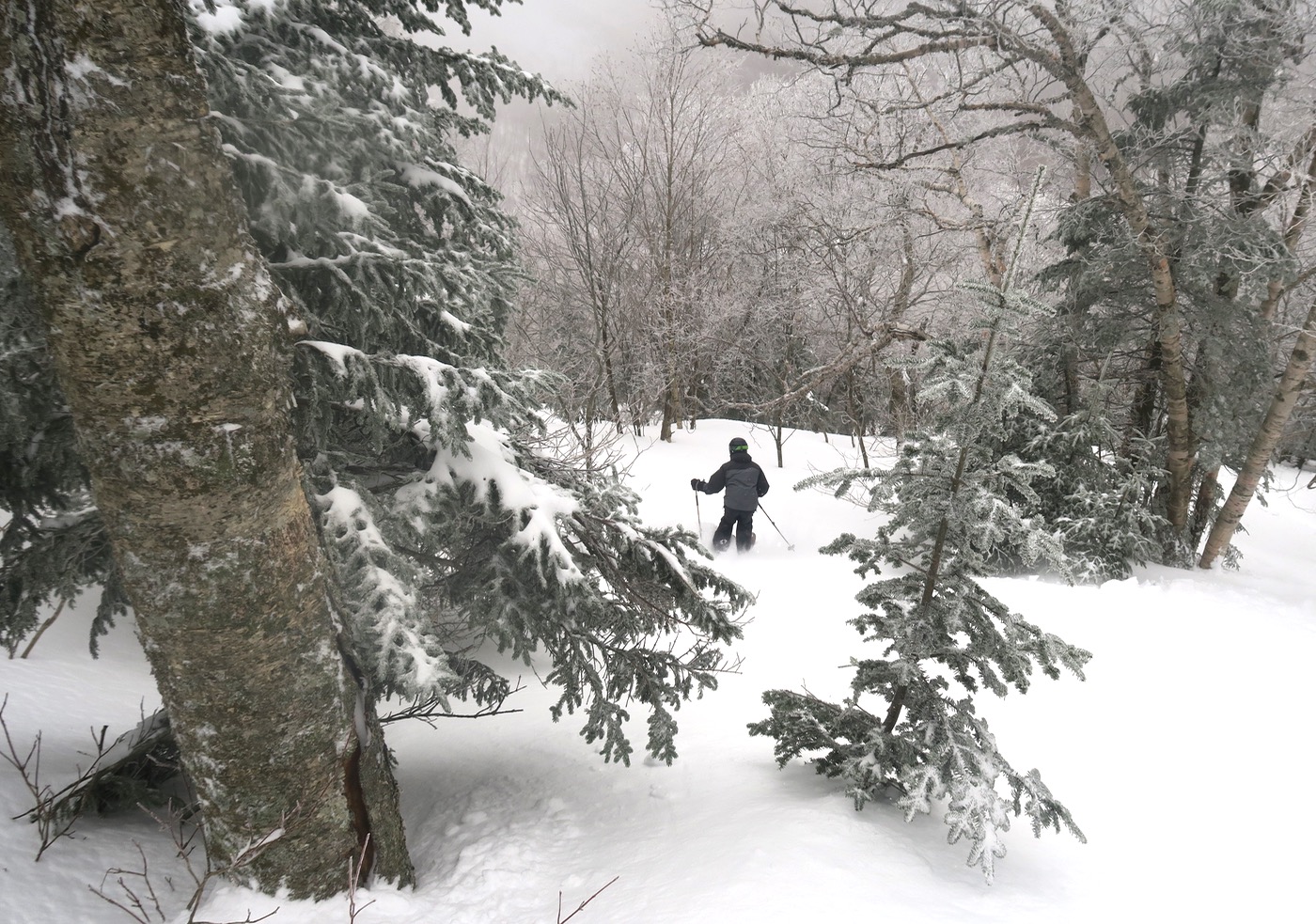 My experience in Northern Vermont is limited. I skied Stowe many years ago, as an intermediate. We had friends in the area and we would ski for a few days around Christmas. In those days I wasn't a tree skier and I don't remember us getting any new snow.
Then, about five years ago a bunch of us skied together for three days at Jay. The first morning the Jay Cloud went off at opening and delivered 5-8″ before lunch. My first experience with nice powder skiing in really widely spaced trees.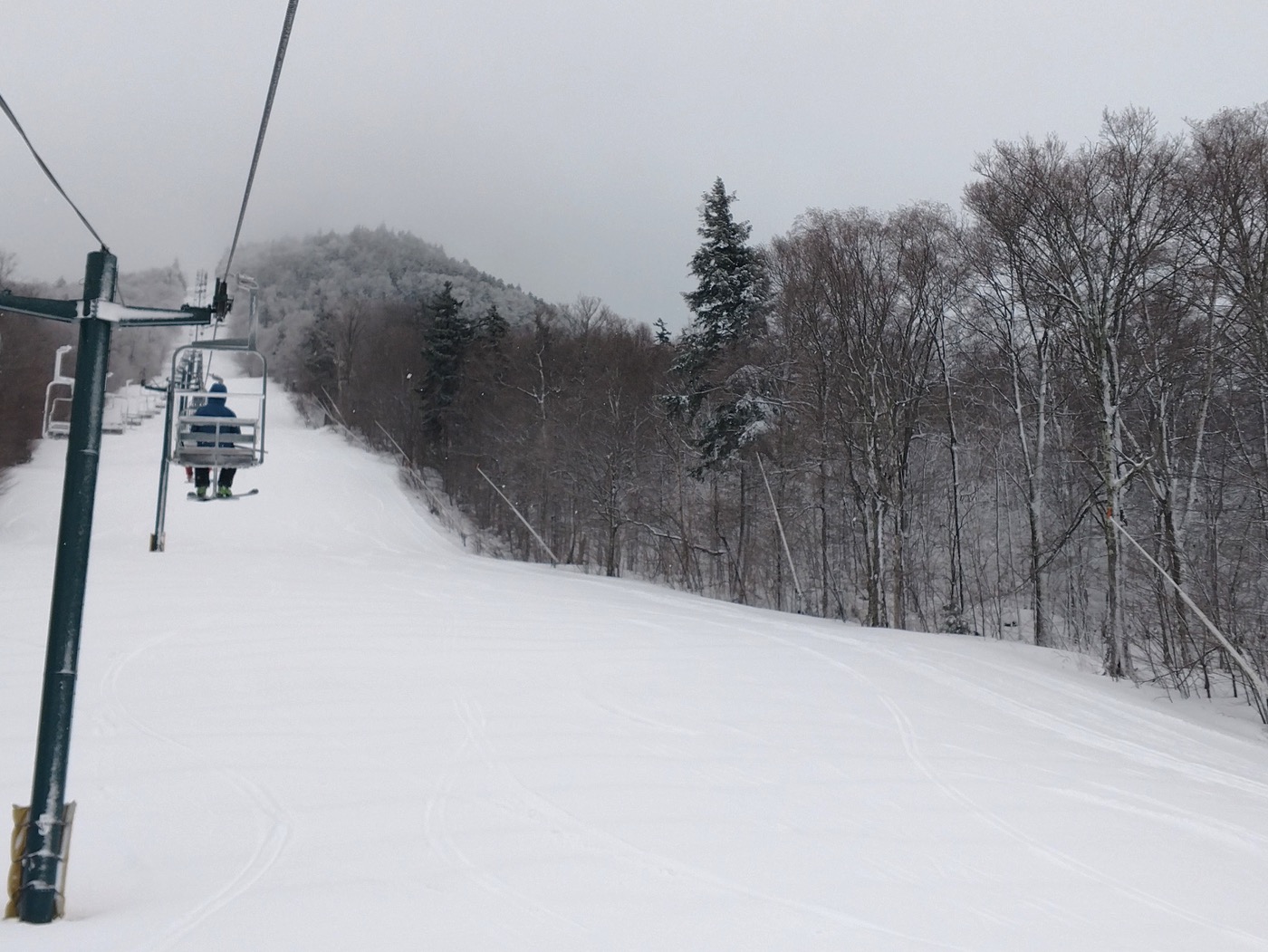 I couldn't stop smiling at Jay, but had a hard time feeling at home with all the development. It didn't take me long to turn my attention to Smuggs. The hardcore skiers I knew uttered the word with a religious reverence à la Mad River Glen.
For the last five seasons, I've set a pre-season goal of skiing Smugglers Notch.  Until now, the hurdles presented by time, distance and work conspired to keep me away.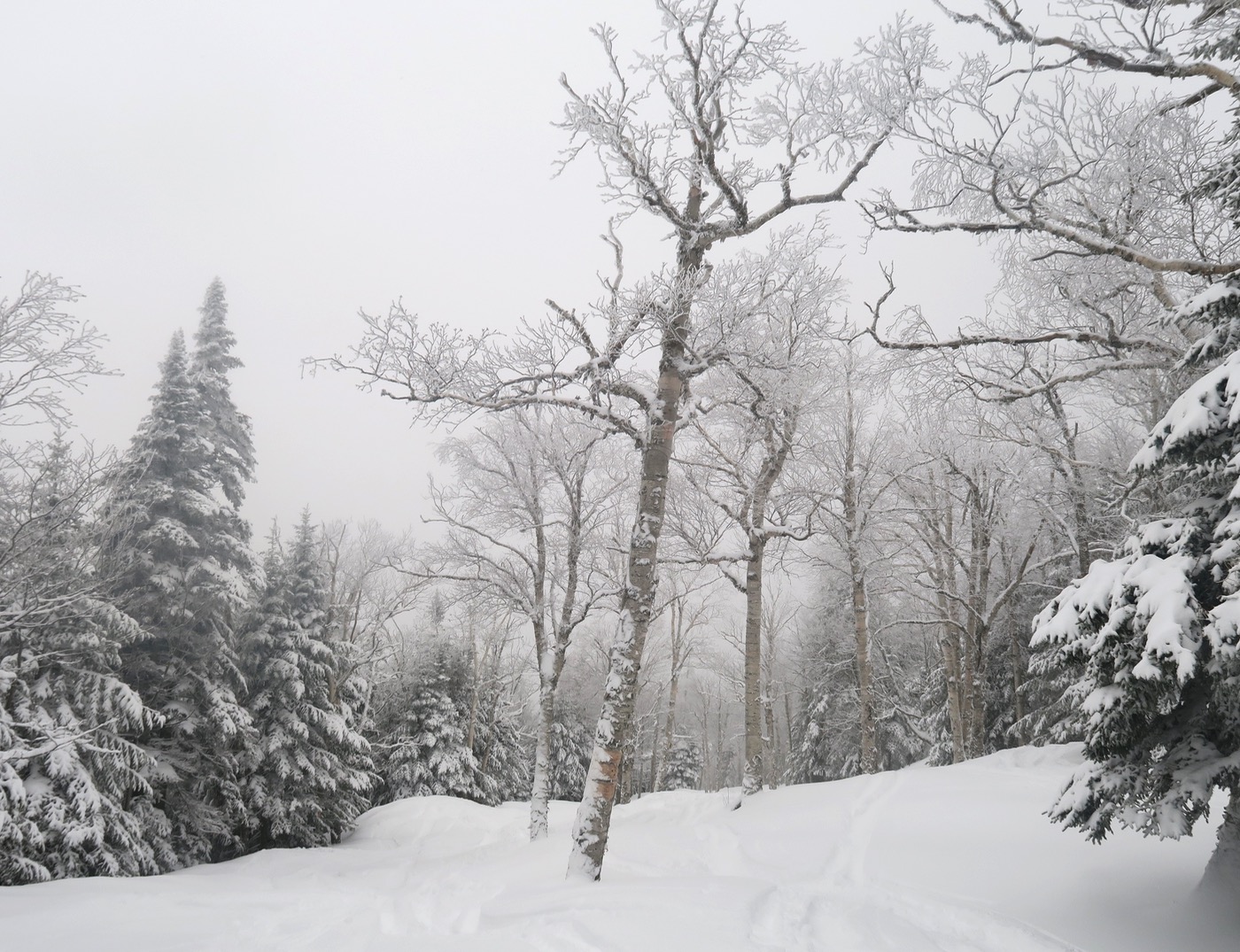 This year it all came together, except it seemed, for the weather. In April, when NY is getting rain, there are supposed to be times when NoVT scores.  But last week the forecast was warm and wet all the way to Canada.
On Thursday, I got a text from Vin of WhiteRoom Skis. "Things are looking up" with a link to the national weather service's point forecast for Smuggs. One-to-3 overnight on Friday and another one-to-3 on Saturday.  From what I've seen in NoVT, that's potential.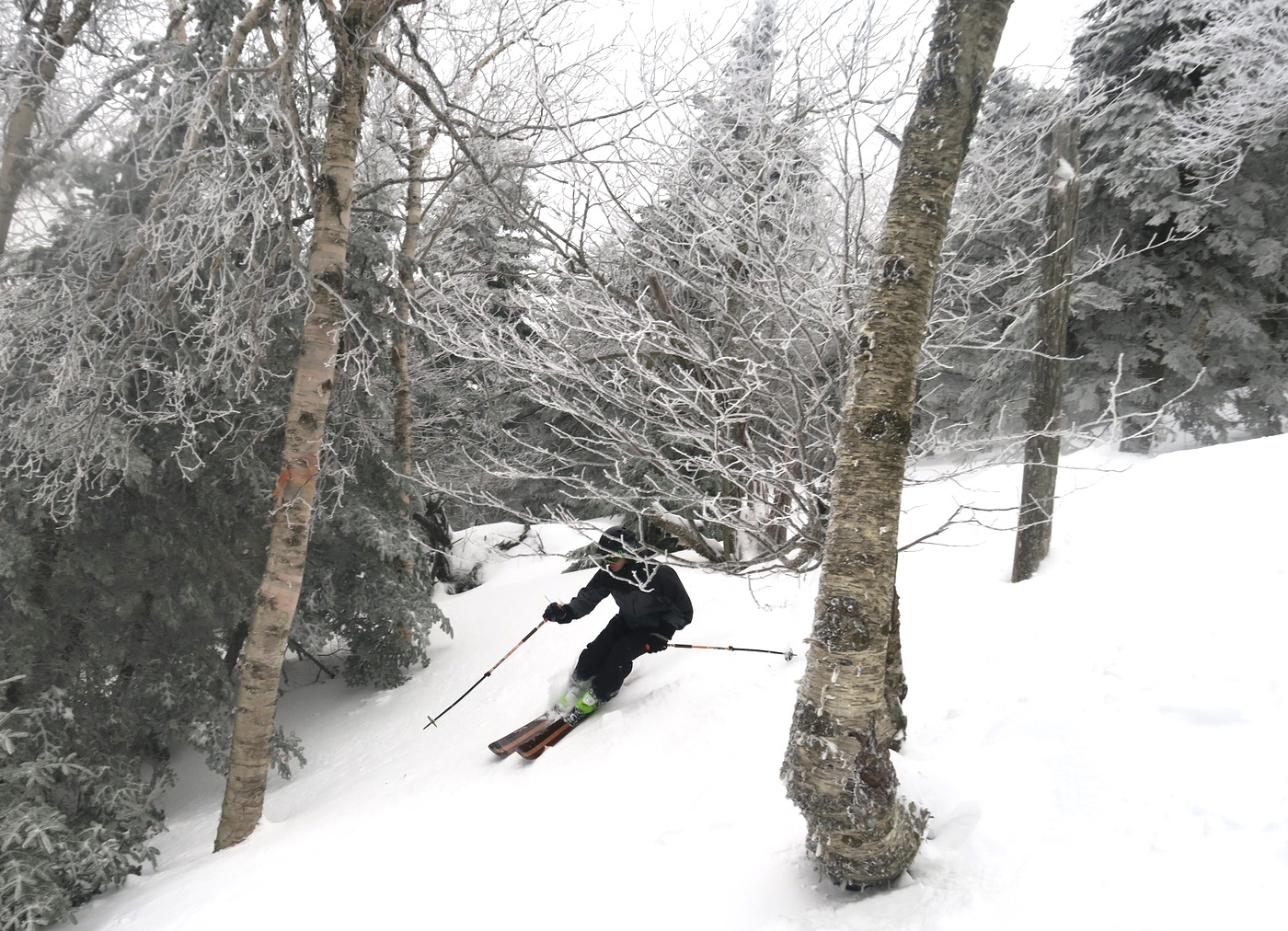 I drove to the cabin Friday in time for an afternoon nordic corn harvest in our woods. On Saturday morning, I woke at 4am and headed towards Vermont an hour later. I was aiming for first chair, buy it was snowing pretty good in the Adirondacks and it slowed me down. I fought to keep up with the schedule on the GPS.
As directed, I drove all the way up the notch road and landed in Lot One. You can ski to the lift from there, and après it is the place to be. Before I could finish a text to him, Vin tapped me on the shoulder. I booted up and we skied down to the Sterling Lift.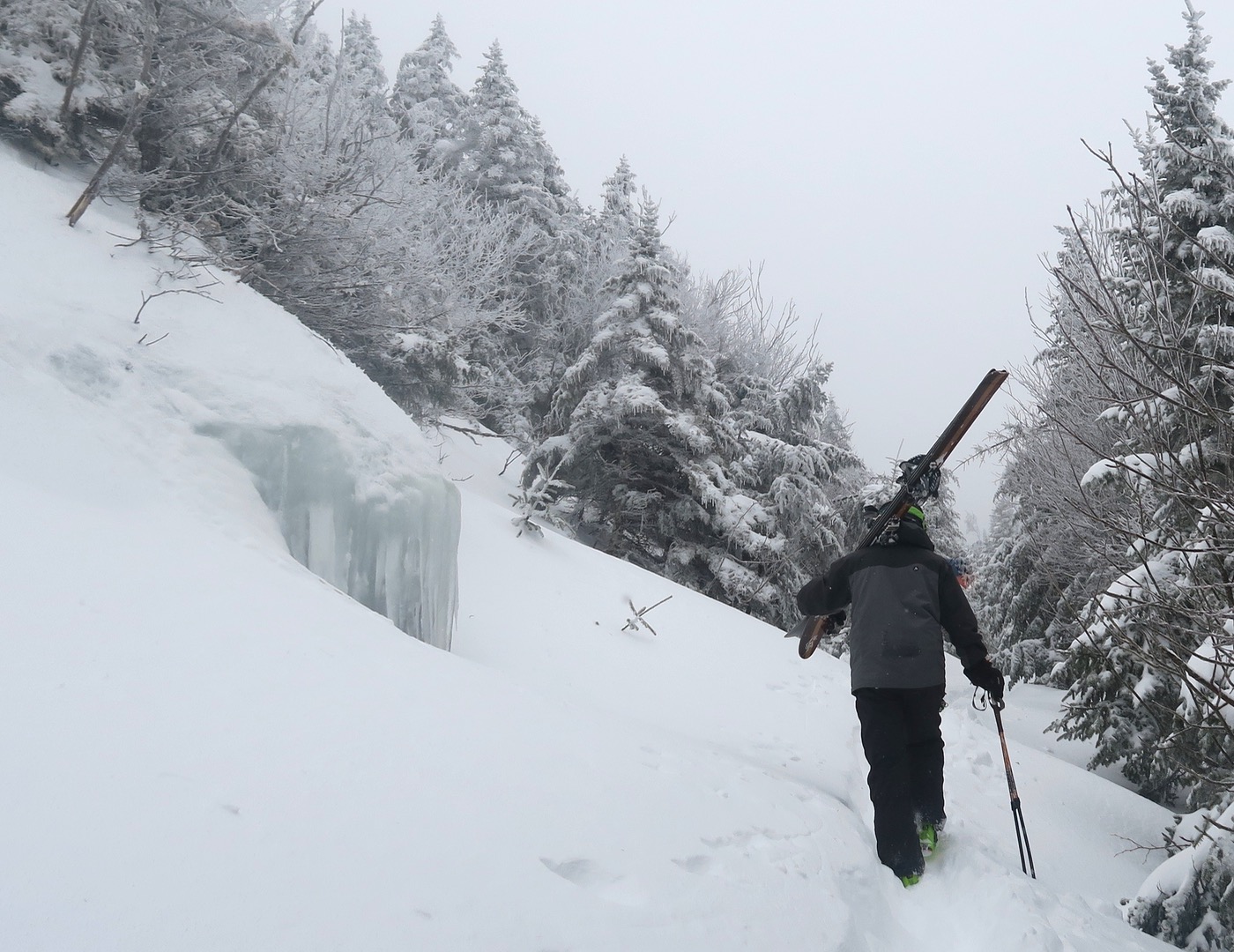 We didn't make first chair, but we were halfway up before we saw skiers below us. The mountain reported six to ten inches overnight and it was legit. Some of the steepest terrain was icy and windblown, but the bottom two thirds of the mountain was coated in a beautiful, dense layer of surfy nirvana snow.
The mountain felt supremely uncrowded like any day at Plattekill or a weekday at Gore.  As we skied the front, Vin and Sean were incredibly gracious hosts following me down whatever trail caught my eye.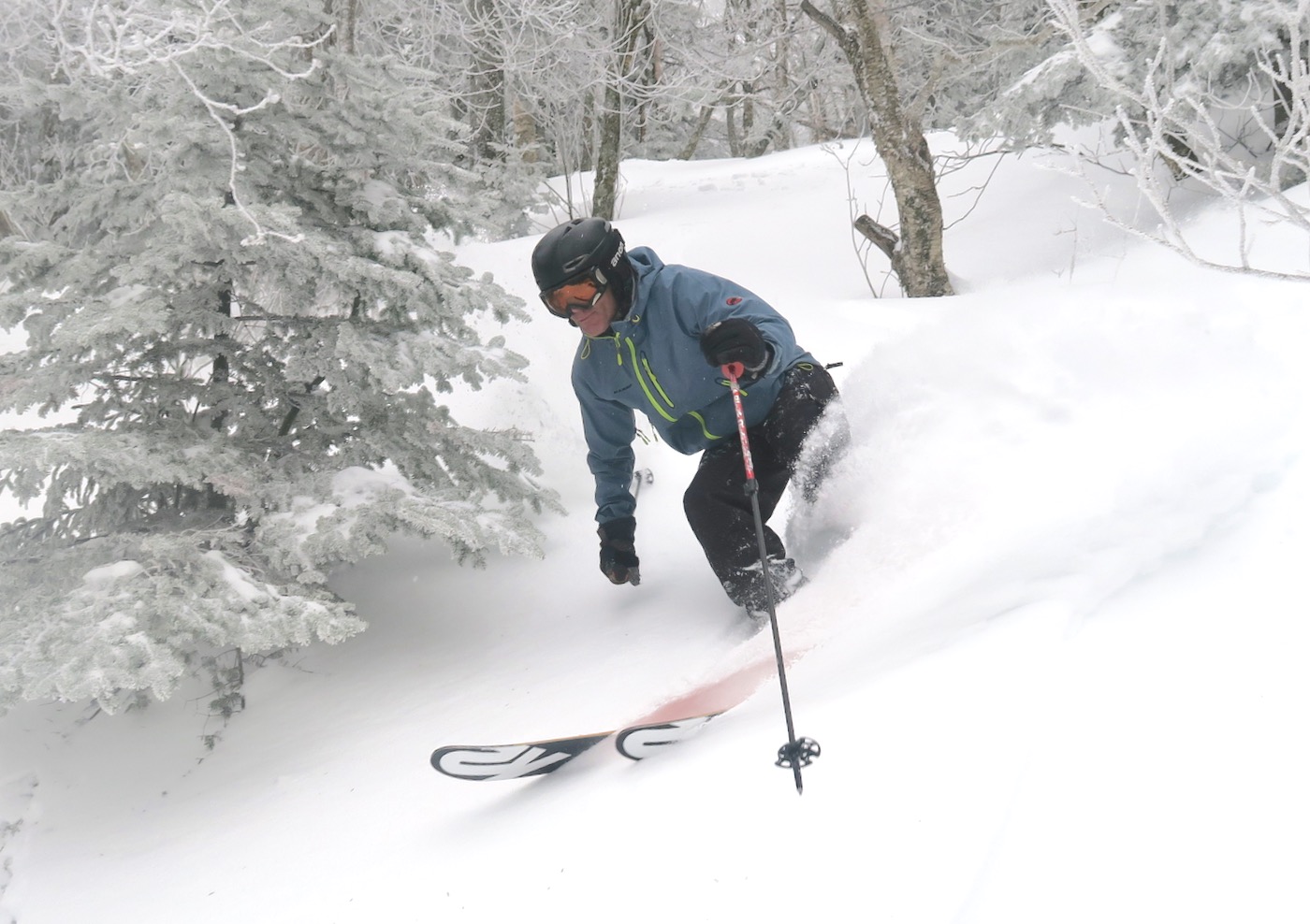 Eventually Vin suggested we hike. We headed up a lightly traveled boot pack and climbed for 15 minutes. Eventually we dropped in, and there were lines everywhere.
Not coincidentally, I was learning to surf on a brand new pair of skis that Vin built for me.  I'd wanted something turny, with float, that was decent on groomers.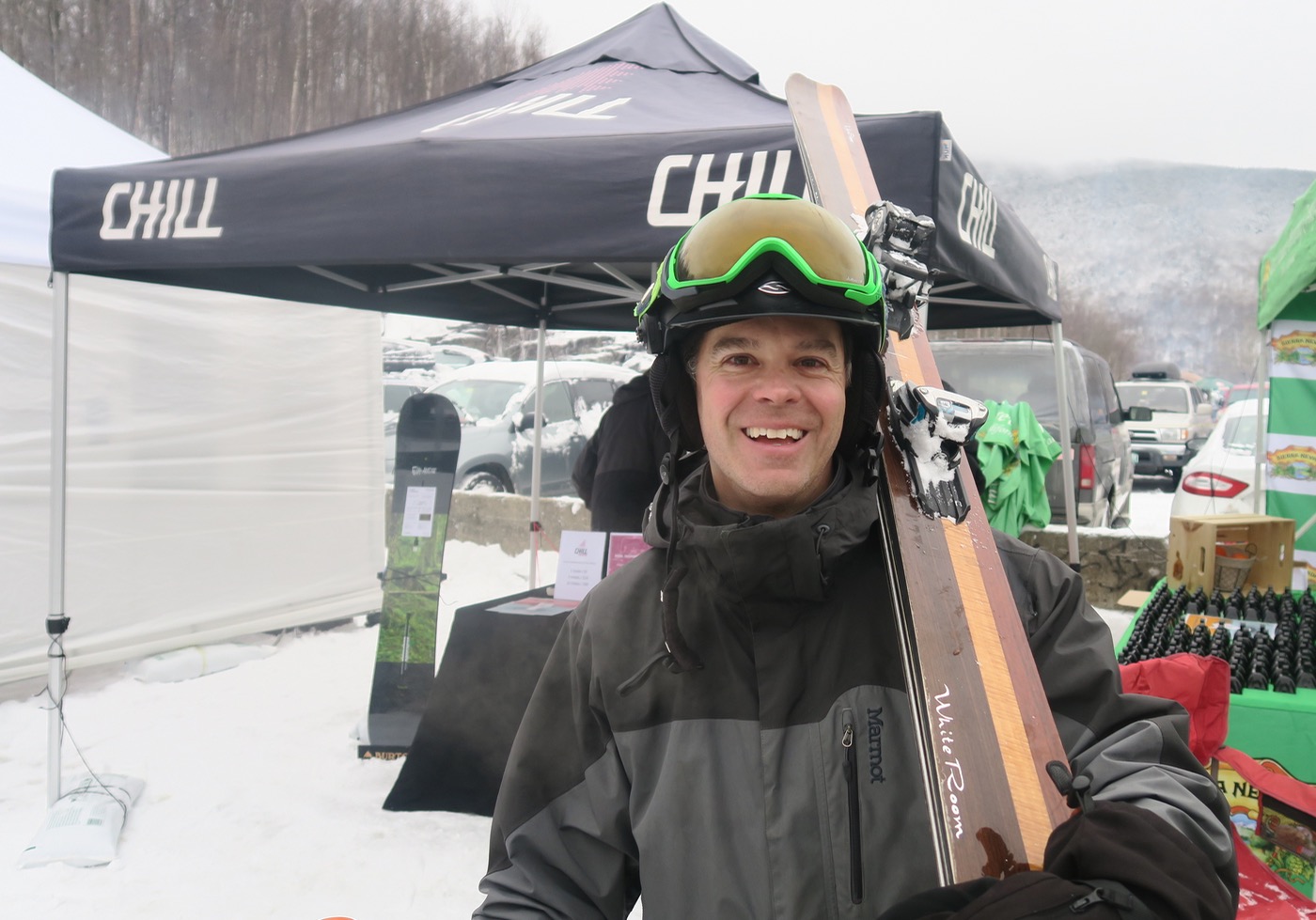 Vin listened and built me a 174 with a 97 waist, and lots of tip rocker.  Dimensionally it was close to my previous ski, Worth Daily Breads, but the difference for me was dramatic. More on that later.
We did a few laps on that side, and found a lot of very beautiful snow. We finished the day mixing in some more runs down the front. The snow lasted longer than I did.
We spent some time mixing with locals back in Lot One. Lots of Vin's skis around, I felt some membership on my new Whiterooms. What a cool place.