When schedule changes opened up my kids' availability, I ditched my plan to drive Whiteface Saturday and sleep in the River Lot. I started thinking about Gore or Magic, both a bit over three hours drive from our home.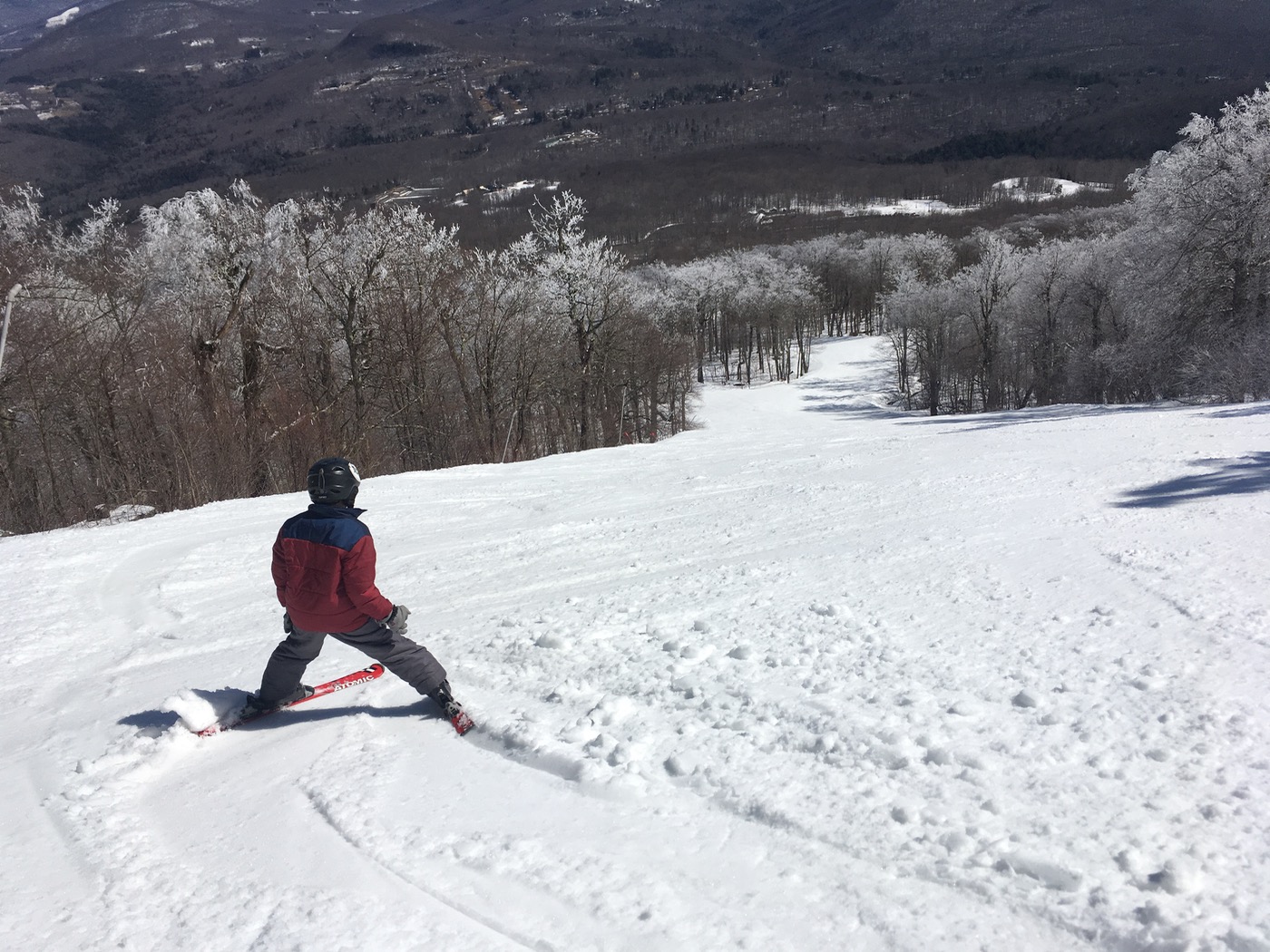 My sons resisted the required pre-dawn departure, so we headed to the Catskills. We left the house around 7am eager for some spring skiing. We were well on the way north before we narrowed our choice further. Being the awesome dad that I am, I decided to let the kids make the call.
They narrowed it down to Plattekill and Belleayre. Ultimately they opted for Belle, when I told them about the scheduled pond skim event. They had seen this kind of craziness for the first time last year at Mount Peter's Springfest and got a big kick out of it.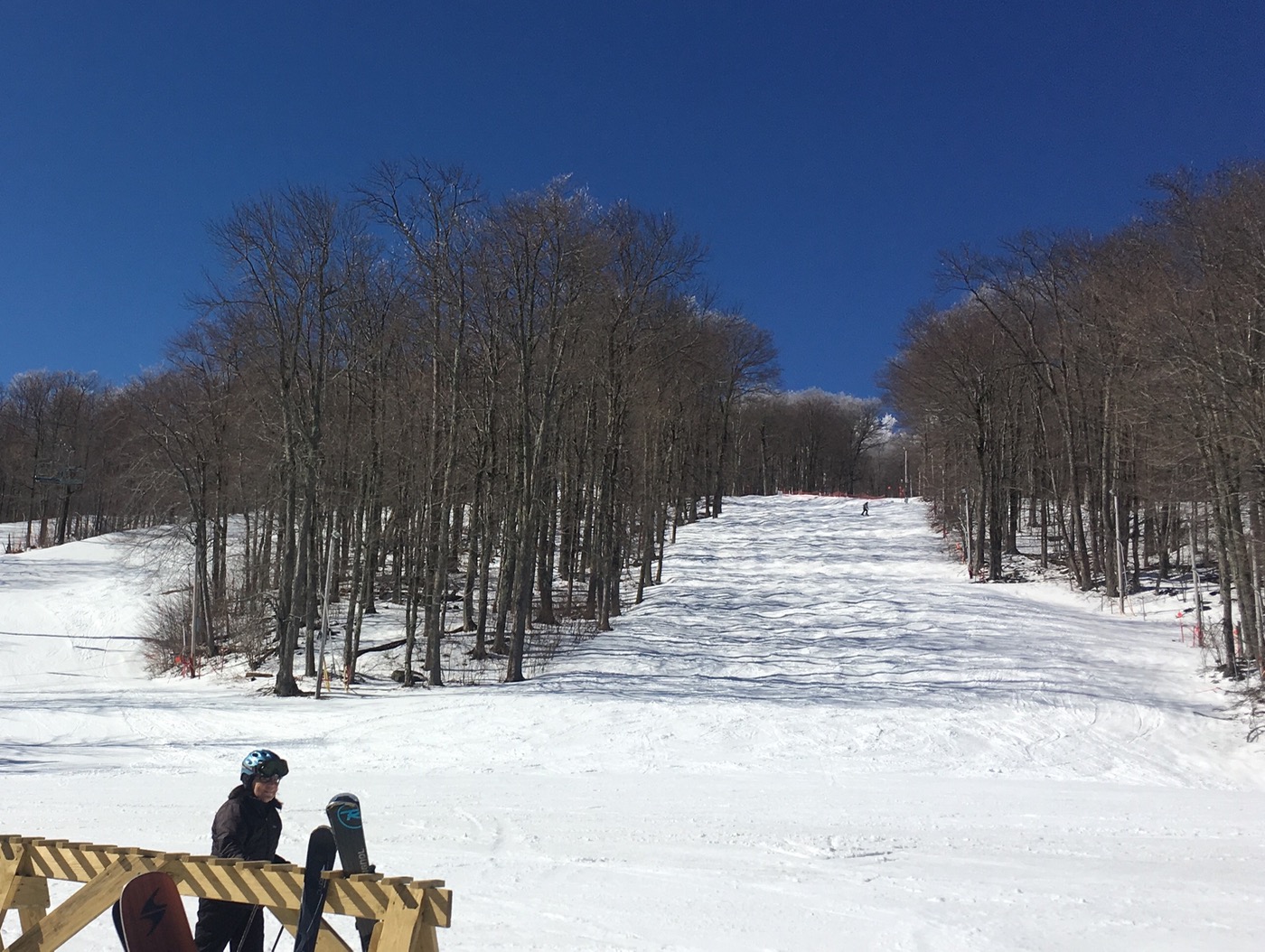 Bell is a family favorite and I'd only been once this year, so the prospect of enjoying some warm sun and soft snow there was appealing. Temps were already in the high thirties when we arrived around 9:20. Surfaces were forgiving hero snow.
We did a couple runs back to the bottom of the Super Chief, then worked our way over to the Tomahawk lift. Belle has a bit of reputation for moguls, there were plenty of soft and easy bumps across the mountain.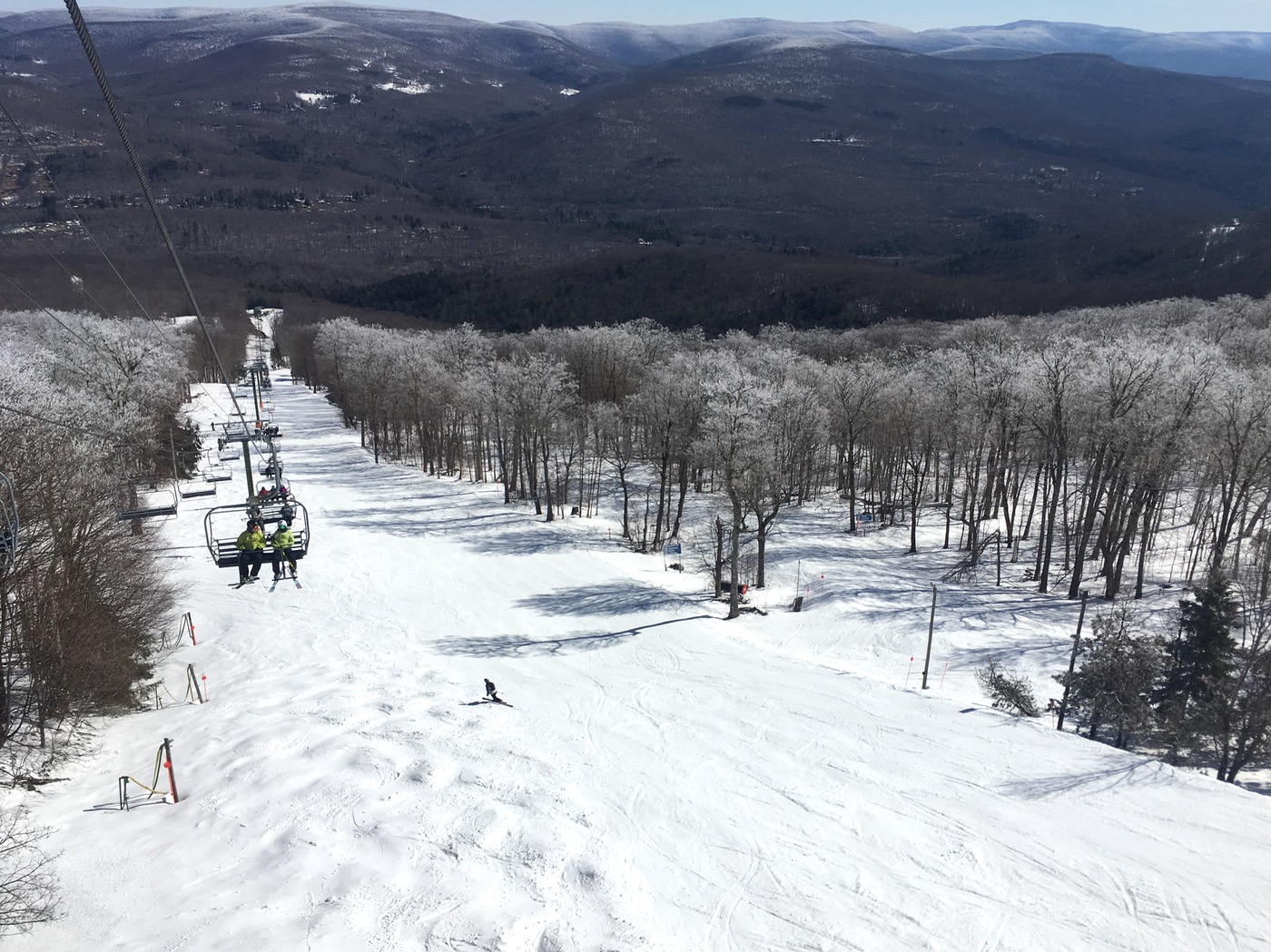 After lunch we shed a layer before heading back out. At one we made our way to the lower mountain for the pond skimming. We found a crowd gathering to watch the show just above the Discovery Lodge. In the warm spring sun, the snow at lower elevations was sticky.
The skimmers were game and it seemed like they were having fun but the approach run was slow. The first contestant dressed in a great looking snoopy costume, got a little air and made a splash but didn't make it far into the water.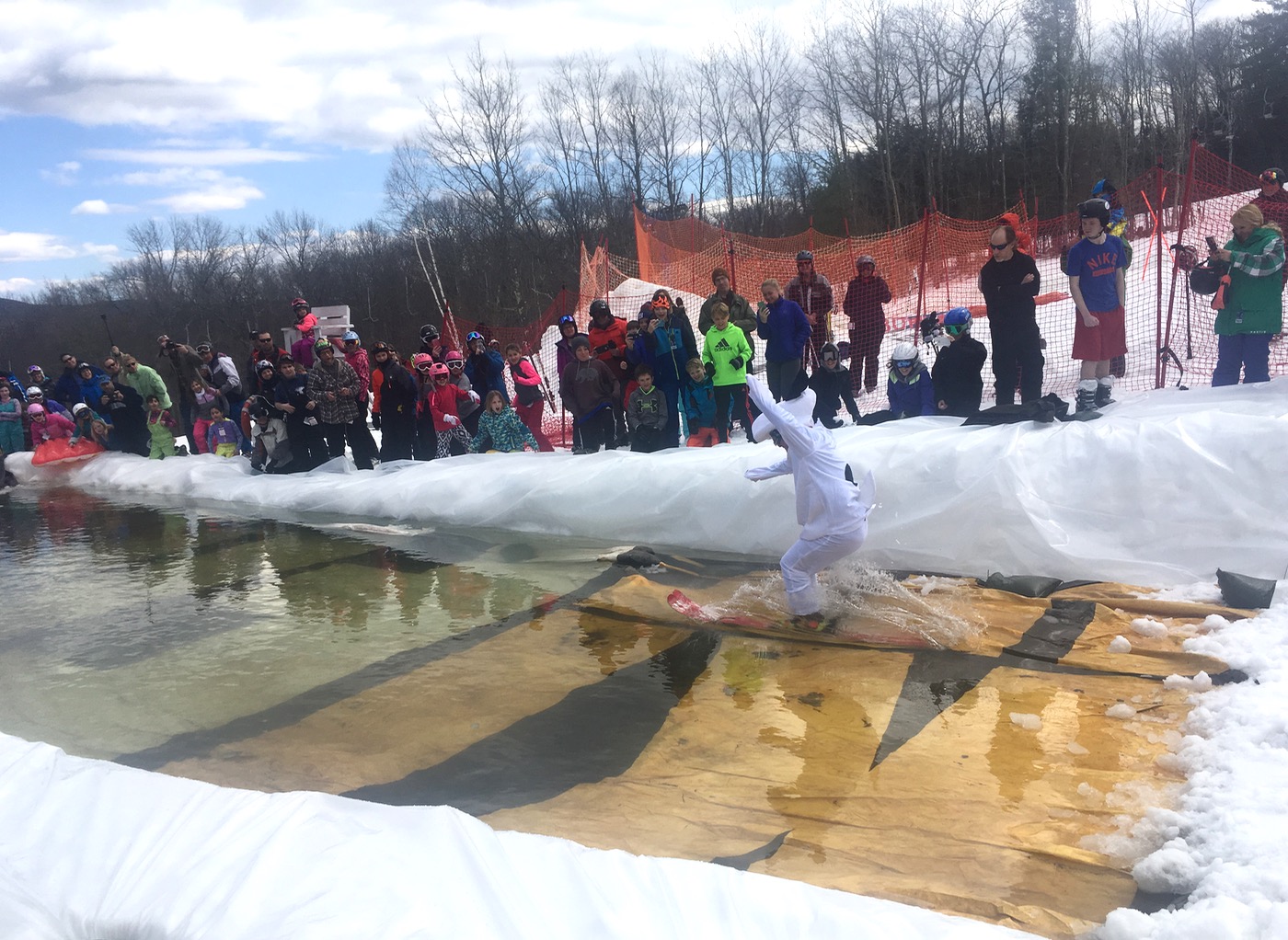 We left them to their fun and jumped on the Chair One to make our way back to the upper mountain. As much as we appreciated the soft snow in the morning, in the afternoon it got heavy most of the way up the mountain.
As the moguls got bigger, it took more and more out of us. By 2:20 we were beat and headed for home.
My kids have grown to love spring skiing as much as I do. We had a great day but as much as we enjoyed the sunshine and warm temps it was also bittersweet. It's April now and many ski resorts have closed. That's part of spring skiing too — the acceptance that the end is near. I'm hoping to ski again, but if Sunday was my last day, it was an awesome finish to a great season.