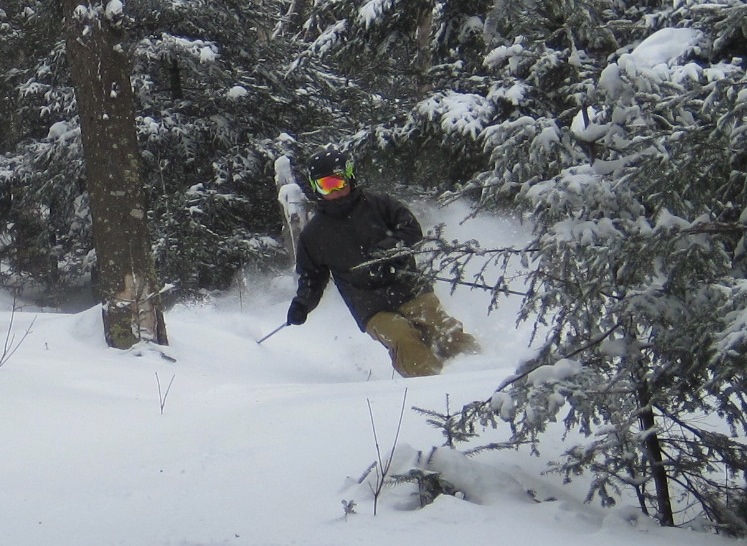 Finally, finally, finally we got a taste of winter in late February.  And it started with a little bit of magic.  On February 24, Jason called a storm, a lake cutter, that would track to our west, and deliver snow.  I'd never heard of significant snow falling on the warm side of the storm before, but like most skiers across the northeast, I wasn't arguing with the call.
Plans were adjusted, and I made a run for Gore on Saturday morning, and rolled into the parking lot before noon.  I booted up in the car, and walked straight to the triple to grab some turns in the new snow. I knew the place would be crawling with potential ski partners.  I figured I'd do laps on the darkside and see who came out of the woodwork.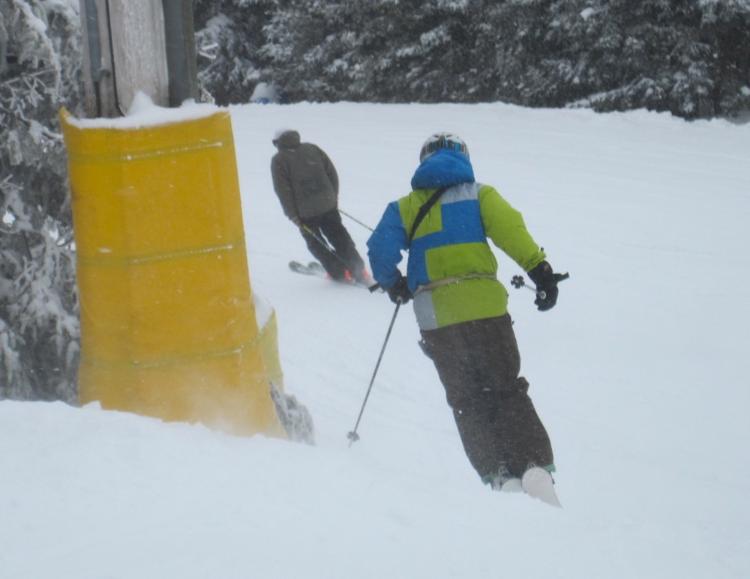 It didn't take long for Matt and tBatt to appear, and the fun began. The overnight snow totalled maybe 4 inches, but on the Chatiemac side, we had the good fortune to access some terrain that had been blocked by blowdown all season.  Thanks to the man in black, for clearing the way and giving us the tip.
"The whole day was a bit of a huckfest. It's funny that it USUALLY takes 8 or 10 inches to get me going over rocks and improvising landings. Some how this snow just brought out the hucker in everybody.
I hadn't skied the Chatiemac side yet this year, and we all agreed that we should check it out. We found lines that looked like they hadn't been skied all season. And if Gore's had 60 inches of snow this year, in places we were skiing EVERY bit of it."