Maybe I've seen the Last of the Mohicans one too many times: it seems I'm now obsessed with local lore and the "old days." On a recent canoe trip down the Delaware I couldn't stop talking about the Lenape Indians, their travel routines and dress. And on a hike up the highest mountain in Orange County NY, I drove my companions nuts detailing the meaning of the word Schunemunk.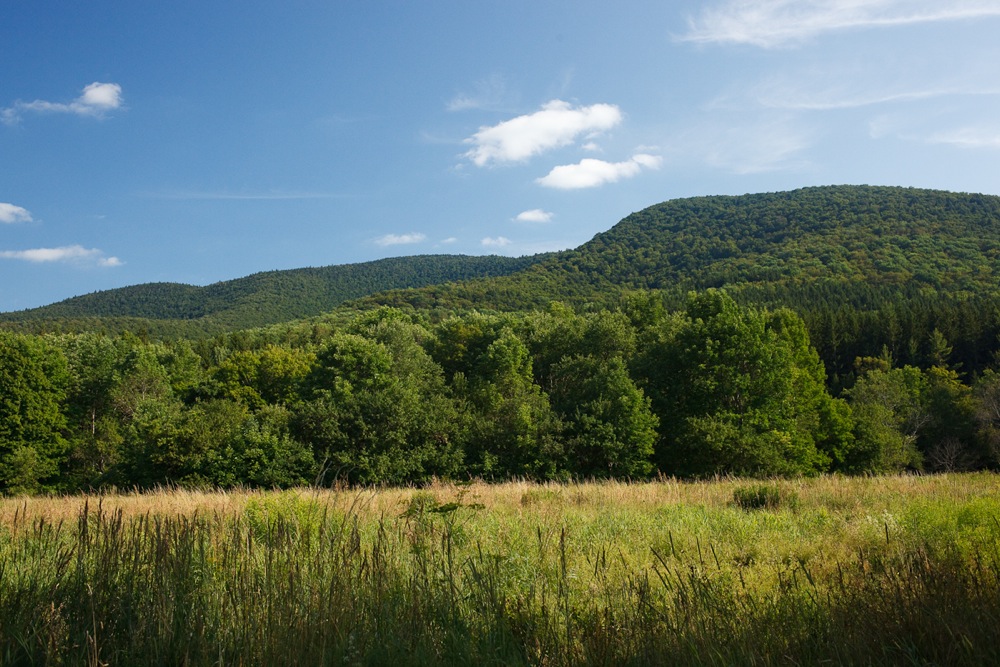 Actually I've always been fond of remembering the time when men were men, and hiking meant figuring out how to get from point Algonquin to point British without the use of marked trails.
It was in this spirit that I thought I might conquer a stunning peak that I've admired many times from Hunter, Rusk Mountain. Located on the ridge just west of Hunter, Rusk has no trails (or ski lifts!) to either of its two summits.  I hoped the effort to hike Rusk would provide me some views and a parallel challenge to the Devil's Path, just to the south.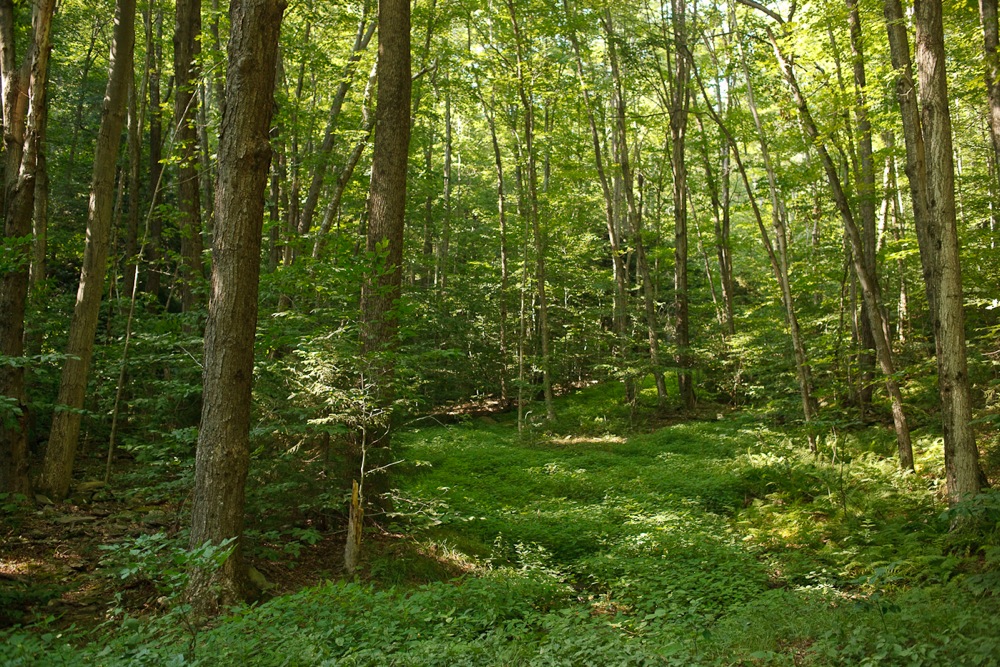 Bushwhacking though the forests of the east in the summer is a different game.  Distant views are limited and there are no ski tracks to follow in reverse if you lose your way. Conversation devolves into calling out to your partners to make sure they haven't gone off course or to confirm that the sound of snapping branches aren't accompanied by a twisted an ankle.
Wild raspberries are much more fun to pick than they are to hike through, and the Stinging Nettle, while considered delicious by some, is just a pain in the leg to me.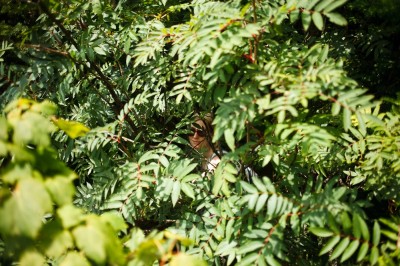 One bonus or navigating by map and compass is the solitude; we really saw no other hikers. In fact, we were astonished on our lunch break, when a father-son team popped out in the clearing near the summit on East Rusk and asked us where we were.
We had just left our one and only viewpoint of the day, and we were quite sure that we were directly across West Kill Mountain. They were having trouble finding the summit canister, and though were about to descend we decided it would be more fun to team up with them to help them accomplish their goal.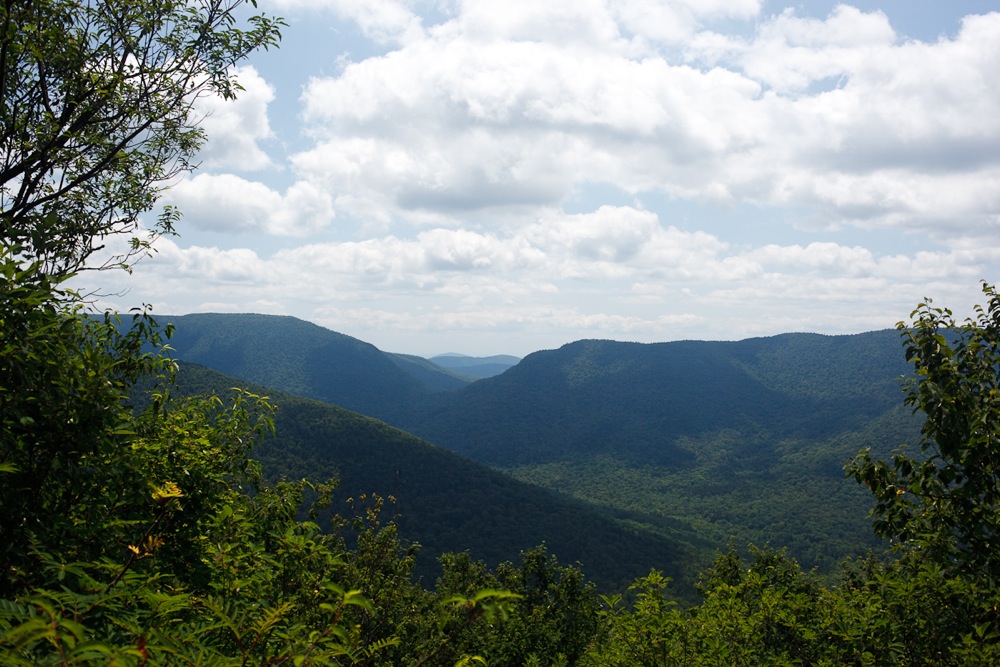 The five of us fanned out until we found a "surefire" herd path leading the summit. After a 20 minute hike, we realized we weren't as close to the top as we thought.
Eventually, the sight of the canister brought a smile to our faces almost completely erased memories of our run in with 2000 vertical feet of thorns and stinging nettle.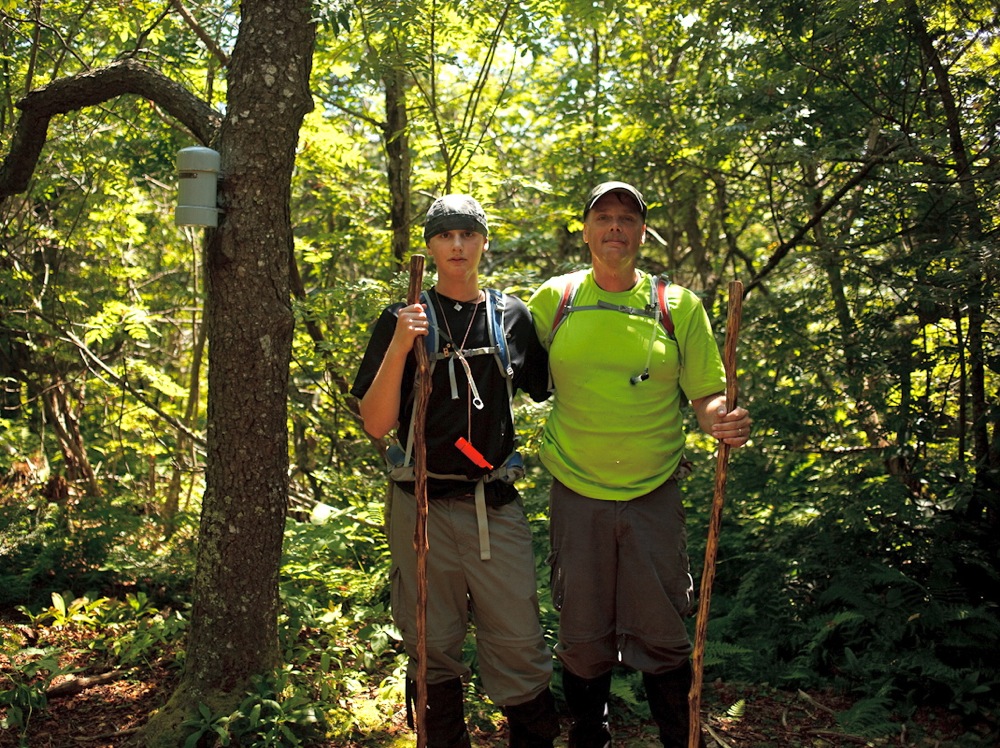 I often lamented that even as a NY State Certified guide, I'd never know a fraction of what the Native Americans did to live off the land. But after a long day of navigating through the Catskill backcountry, I feel like I'm talking the first steps in the right direction.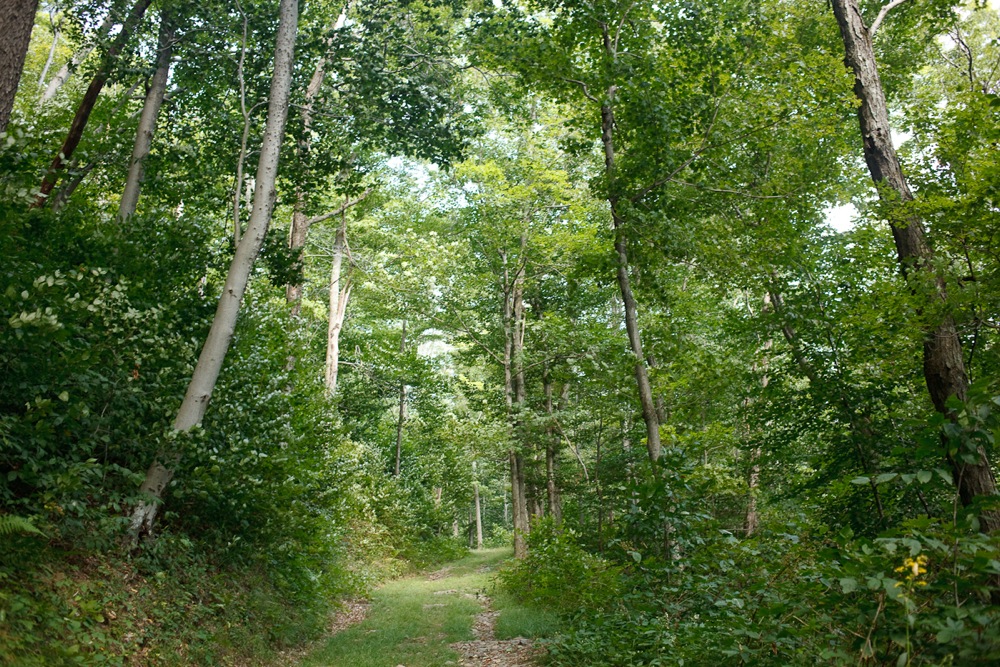 Bill and Ryan, if you see this, thanks so much for giving us the spark to truly finish the bushwhack. I'm wishing you much success in your Catskill 3500. I believe you might have just set me on the first step toward mine.