Should you wear a helmet when skiing?
The topic can be a contentious clash between safety and freedom. Like some other arguments I can think of, often nothing is resolved and no one changes their mind.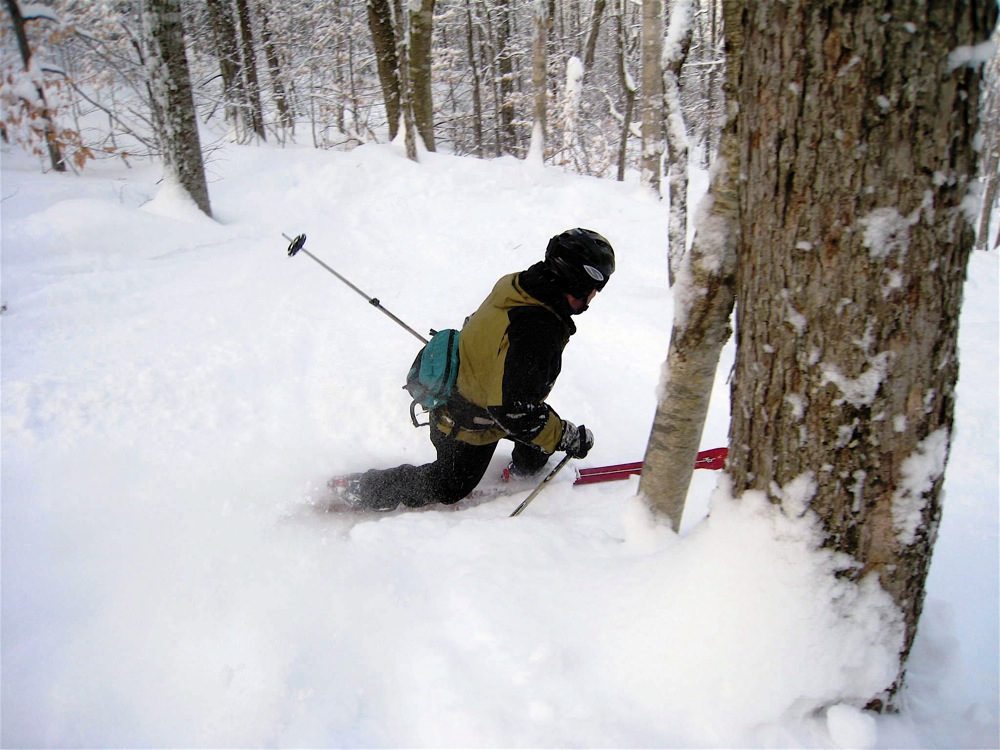 Recent discussion reminded me of my own experience. I first started wearing a helmet after the big Valentine's Day Storm of 2007. The snowpack was especially deep at Gore and I was skiing the trees full time.  It got me thinking.
My wife and I went into the old Mountain and Bordertown in North Creek. (Who remembers?!) We checked out two models, one was $60 the other was $110.  We asked: "what's the difference between the two helmets?"
The answer: they were both equally safe, built to a standard, that I can't recall. The difference, we were told, was that the more expensive helmets were lighter.
We tried them on it and found it to be true. The pricier helmet was noticeably lighter, and it seemed like it would matter over time. We bought those fancier helmets, and we still have them today. Zelda still wears hers, more on mine in a minute.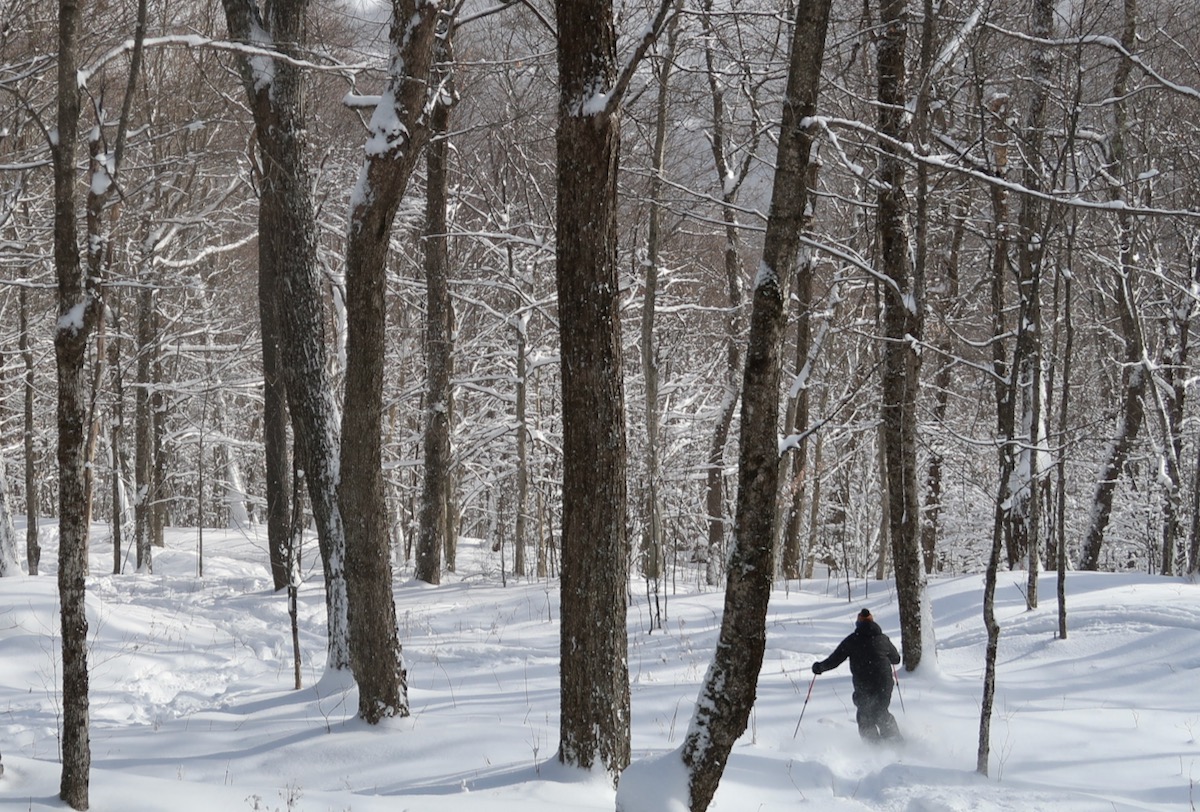 After years of wearing a helmet, my wife and I both like them. The operable vents are great for adjusting to changing temps, from winter cold to spring warmth. Another plus for me, hats seem to come and go, but I've never lost a helmet in all these years.
So I'm a helmet guy. But as I thought more about it, there is only one single link between my experience and my thinking. In 62 years of life, I believe I have had two concussions, and my helmet wasn't a factor in either of them.
First, when I was in second grade, a gym teacher set up a relay race, indoors, in the gym. A clueless kid, I went all out with my head down and the results were not good. I woke an hour later with an stiff neck in the hospital. Obviously I wasn't wearing a helmet.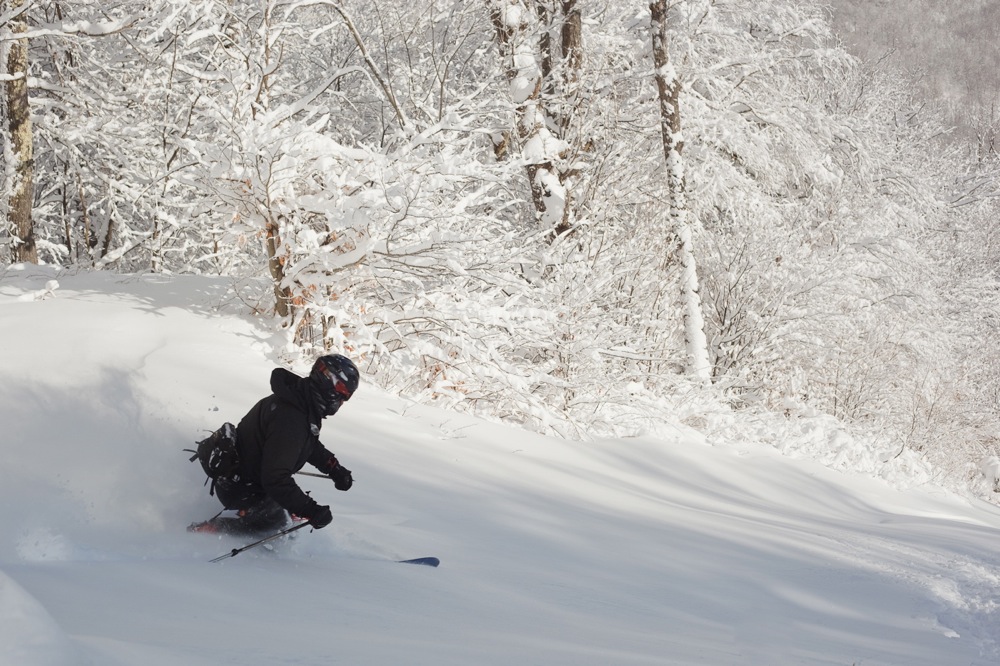 The other concussion I only diagnosed recently, after the fact. Looking back on it, it probably should have been obvious to me, but I wasn't really educated on the topic. This time I was wearing a helmet.
I was in the Plattekill sidecountry skiing with Chris and the A-team. Also along for the first time, was Ed, my friend from Brant Lake NY.
There are parts of this terrain where the trees are naturally wide open. You really can ski freely in a few spots; see the shot below of Chris in Oz.  Believe me I wasn't going crazy, but those trees do lend themselves to bigger swoopy lines. We were skiing in deep snow and I floated into a set of three rollers, three sweeping waves of drifted snow came at me quickly.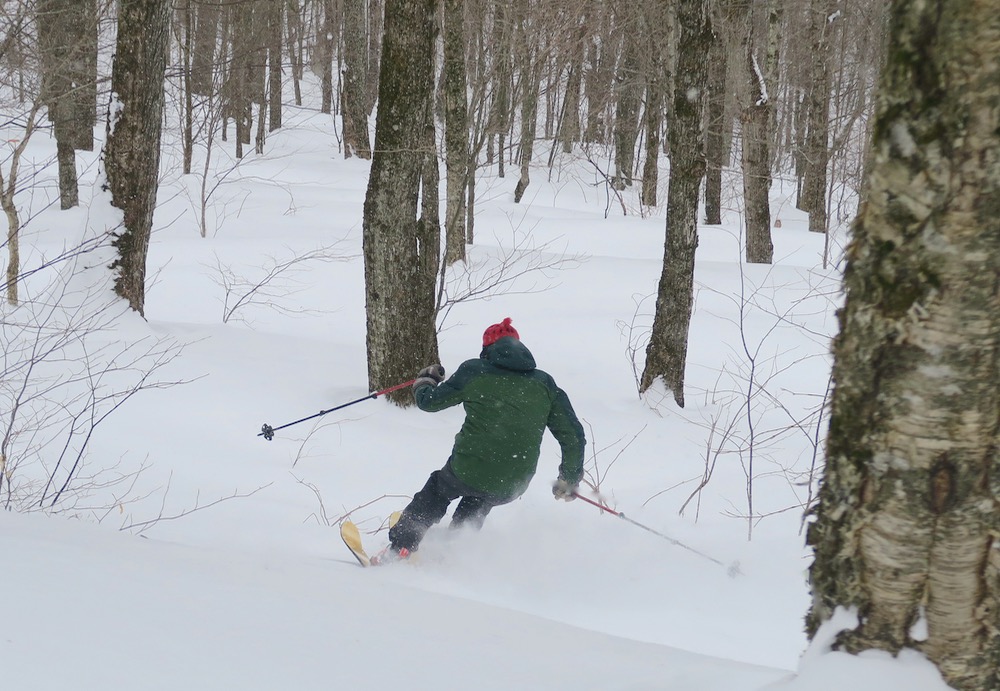 The snow's undulation was more than I could handle and I went down. I fell on my shoulder, there was no impact on my head. It was a soft landing and I didn't feel physically "hurt" in any way.  It was hard to get up, in part I assumed, because the snow was so deep. When I did get up my vision became over-exposed, if that makes any sense. Everything was white and I was disoriented.
I was now behind the group and lucky that Ed was with me. It was 10 or 15 minutes before I could ski. Ed and I made our way, slowly out of the woods. Not to be too dramatic, but I'm not sure I would have made it back to the car without help. Ed, I'm forever grateful.
When we got back to the road, I fell to my knees in the plow snow by the side of the road. The guys were asking me if I was ok and for some reason I don't fully understand, I was lying about it, muttering something like "yea just give me a minute." I thought if they understood what was really going on, they'd be scared too, and that would scare me more.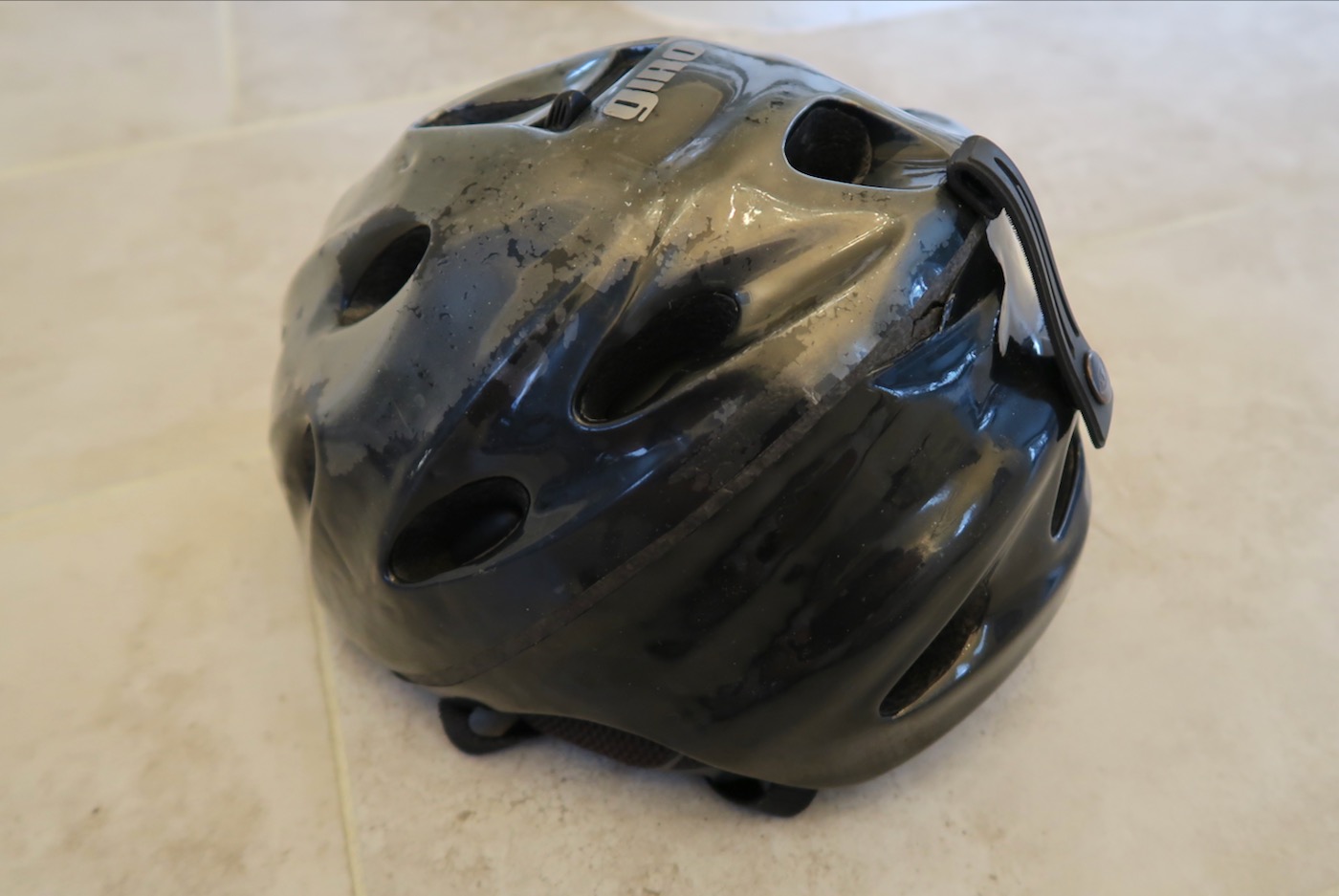 At the time I didn't consider it might be a concussion. I imagined that it was just blood was rushing to my head. I hadn't "banged" my skull. Looking back, I can't really remember much of the rest of the day.
I do know that Ed had saved my shit big time. A few days later I wrote I'm Done Skiing Alone.
---
In my life, I've had two serious head injuries where a helmet didn't seem to make the difference. Back on topic, what follows is my one more experience where my helmet did pay off. This is one time, in more than a decade.
It was early season at Gore with limited terrain. Guns were lined up along the length of Lower Sunway. I couldn't resist the softer snow and I actually carried earplugs for situations like this. I thought, I can ski closer those Ratnik guns, if I can protect my ears.
But it's not smart. That final gun in a long line was blowing gak and it grabbed my skis. I went down in a pile, all tangled up.  I got up and carried on with my day. But later I saw that my twin tip hit the back of my helmet. There was a big dent, but I was unhurt. My helmet paid for itself that day, another reason why I'll always use a helmet.
That said, if you don't wear one, it's ok with me.
I believe kids should be required to wear helmets, until they're old enough to make their own choices.
Currently helmets are required in New York. Legislation sponsored by Senator Betty Little in 2018, requires skiers and riders under 14 years of age, to wear helmets while riding ski areas in the state.
If you start kids skiing at 3, with a helmet rule, they'll probably continue as adults. I'm ok with that too.