I skied at Big SNOW American Dream last Friday. To be honest, I didn't expect much. I've been curious about it and only live about 40 minutes away, so maybe I should have gone sooner.
As cool as off-season skiing sounds, the tiny little beginner hill, packed into a mall, wasn't too appealing. I just couldn't summon the motivation.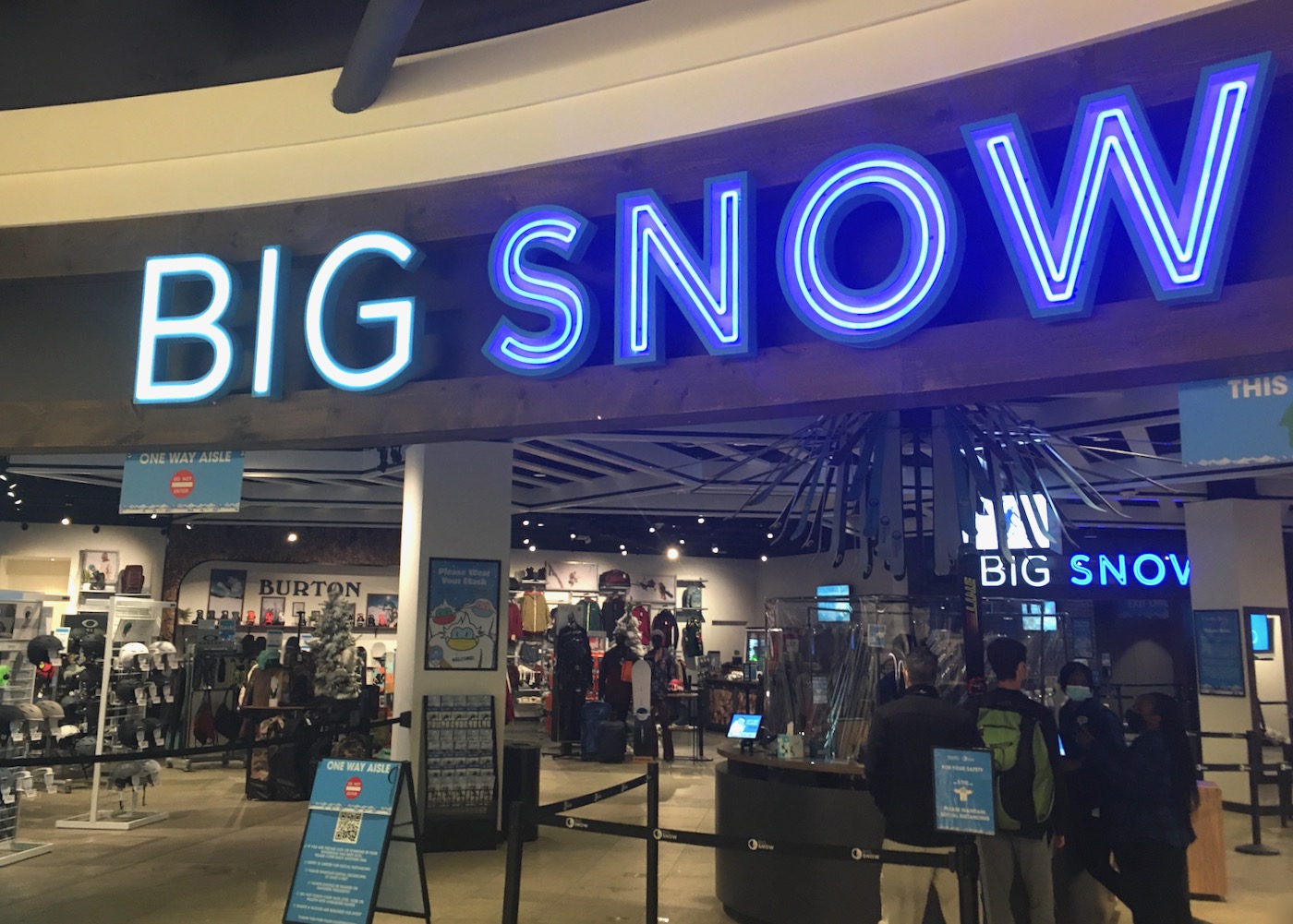 Last weekend, I needed a box of doughnuts for a Halloween event I was attending first thing Saturday morning. Krispy Kremes are the best-in-class product closest to me, and ten minutes away from Big SNOW, so I combined trips to check the place out.
I went online and bought my ticket. I chose a 7 PM arrival time which gave me plenty of time to wax my K2s and score my donuts. As I expected walking through a mall with my ski gear on my shoulder was weird. I found the place after a minute or two at the top of an escalator. I checked in, booted up and made my way to the slope.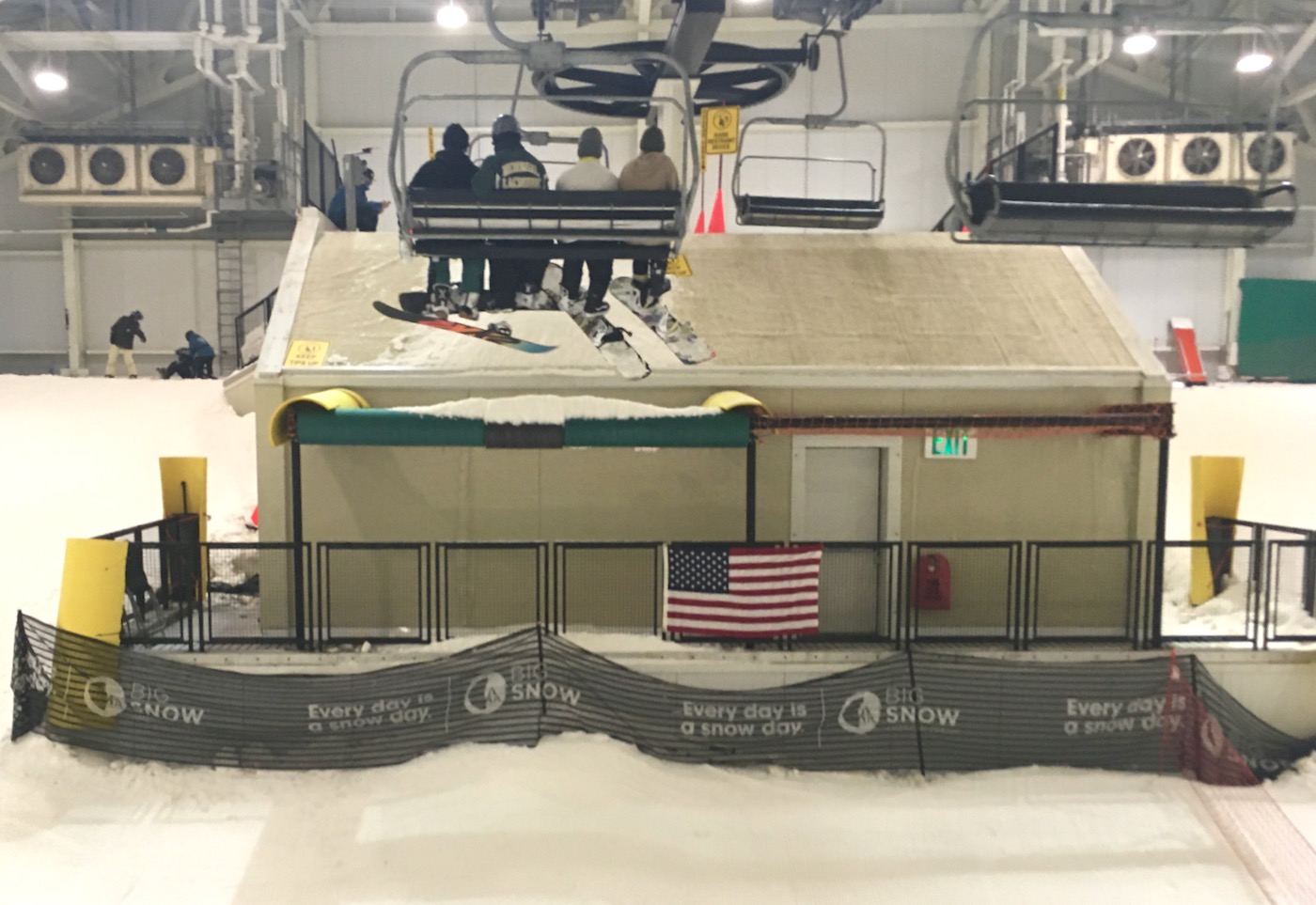 I don't want to beat up on Big SNOW too much. Recruiting new skiers is a noble goal. It's about as much fun as you'd expect from 4 acres of beginner terrain. The main trail is a consistent low angle, from top to bottom. I'd guess the vertical is about a hundred feet and not much more. There's a little terrain park on the other side of the lift and an even smaller "beginners area" near the mall entrance which has some snow berms and fences set up to create switchbacks for terrain-based instruction.
I skied for the full two hours. I tried to make it fun by hitting some jumps in the park and by skiing as fast as I could on the main trail. I even rode the magic carpet to see if the switchbacks in the learning area might make things interesting. Nope.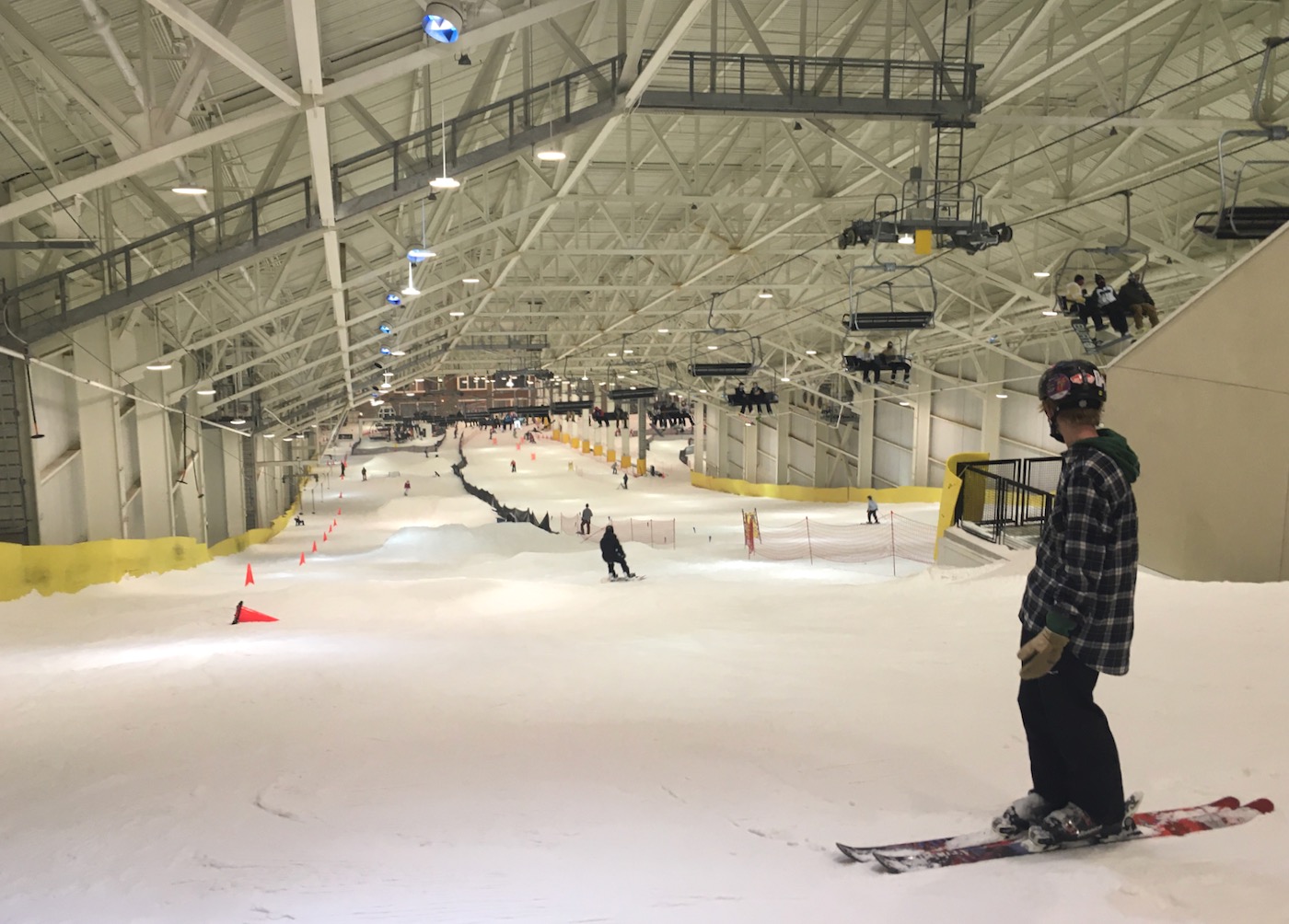 There is a Poma surface lift along the wall next to the terrain park but it wasn't operating, which makes me think it never operates since Friday night was relatively crowded. Riding the Poma would have improved the experience in my opinion.
Eventually I used the cones that cordoned off the Poma, as a slalom course. That was probably against the rules but I was desperate. I have to say the snow was decent quality and the cold air felt good. I was skiing, so that is cool.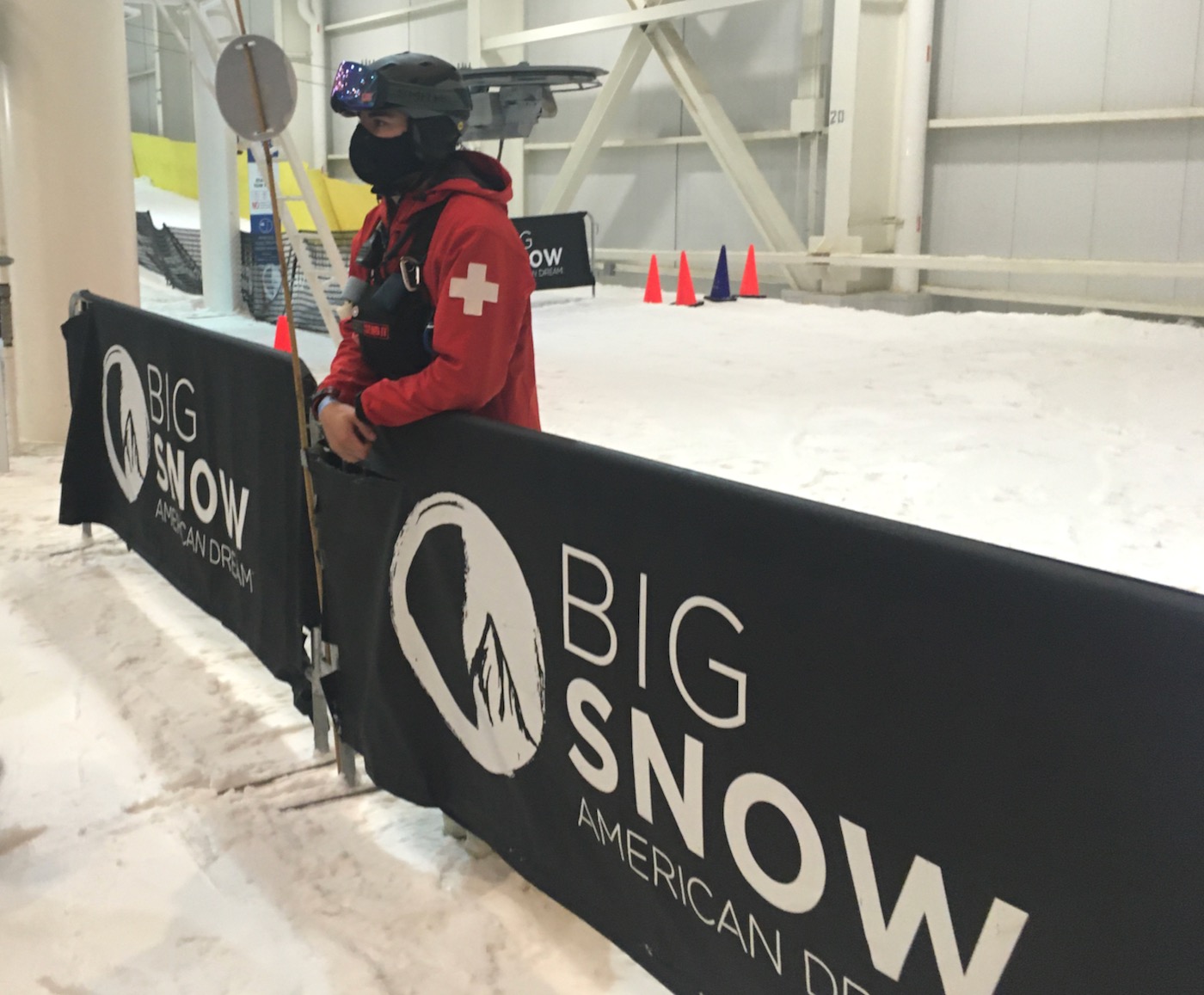 Apart from the small size and mundane setup, there were a few things that they could have done better. The lights are a bit harsh, either fluorescent or LED. I'm sure they want the most energy efficient option possible but what is installed now is so glaringly institutional in nature that hurt an already marginal experience.
The smallest place I ever skied before this outing was Campgaw, just to the north. I figured that would be my yardstick to judge Big SNOW. Campgaw is a tiny feeder hill, good for teaching raw beginners, which is Big SNOW's stated objective, so it seemed like a fair comparison. To put it bluntly, Campgaw kicks Big SNOW's butt. If you want to introduce a new skier to the sport, Mount Peter, Thunder Ridge, Mohawk and Shawnee are better options.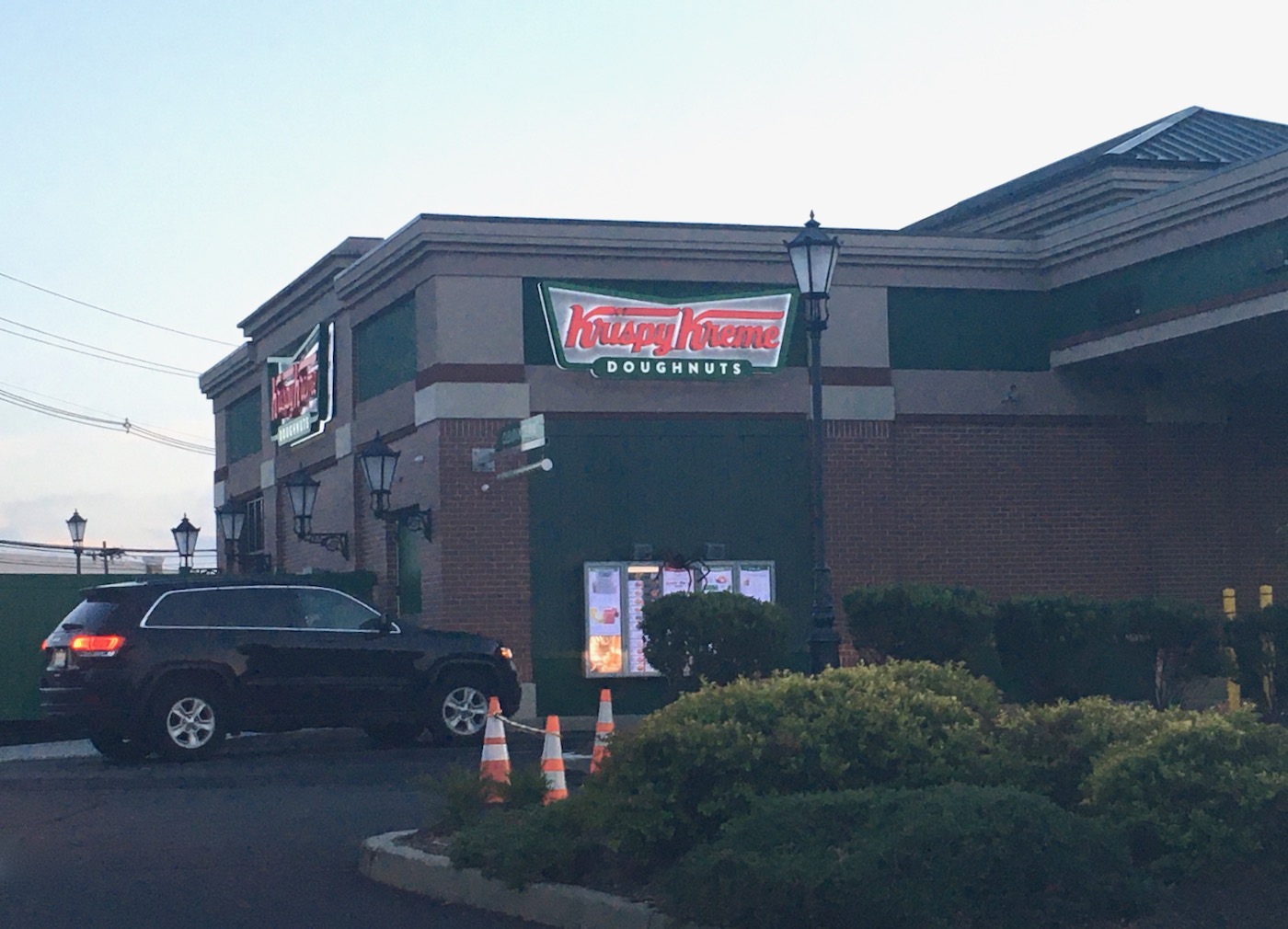 The long awaited indoor skiing venue in Rutherford, NJ, received a lot of attention when it opened at the end of last year. Journalists and a gaggle of high profile pro skiers and snowboarders showed up for the grand opening. The reports seemed to range from the crazy "Big SNOW is going to save skiing" to "I went on a goof with low expectations but it was surprisingly awesome."
If you were expecting somebody to punch you in the face and steal your wallet as you walked through the front door, then Big Snow will probably exceed expectations. And maybe Big Snow will save skiing, I don't know. Still I can't get away from the litany of potential slogans that are running through my head… "Big Snow, it's better than a punch in the face?"